Miss Flack
---
Welcome to Class 2's page. Here you will find information about our curriculum.
---
17th November
This week in Maths we have been combining several of the skills that we have learnt recently as we have been using addition to find the total amount spent, and subtraction to find the difference between two amounts. On Monday we created a shop of classroom items and the children enjoyed going 'shopping' to find amounts to add!
I am really pleased with the progress that the children are making, especially in subtraction, which has previously been a bit of a stumbling block. For home learning, please continue to practise adding and subtracting two-digit numbers using number lines, as this is having a great impact in class and the more practise the children get, the more confident (and accurate) they will be. Also, putting this into a real-life context would be helpful. This week we have applied our learning by solving problems involving money, which has brought us to the end of our unit. Next week, we will be starting our new unit of multiplication and division.
In English, we have been creating stories based on 'The Day the Crayons' quit, based on where the crayons go when they are having time away from their normal lives. We have accessed this through 'Talk4Writing', where the children have learnt a story with actions, then re-told this version, applying as many features of good writing as possible. Next week, we will be adapting the original story to create our own versions, maintaining the original structure of the text.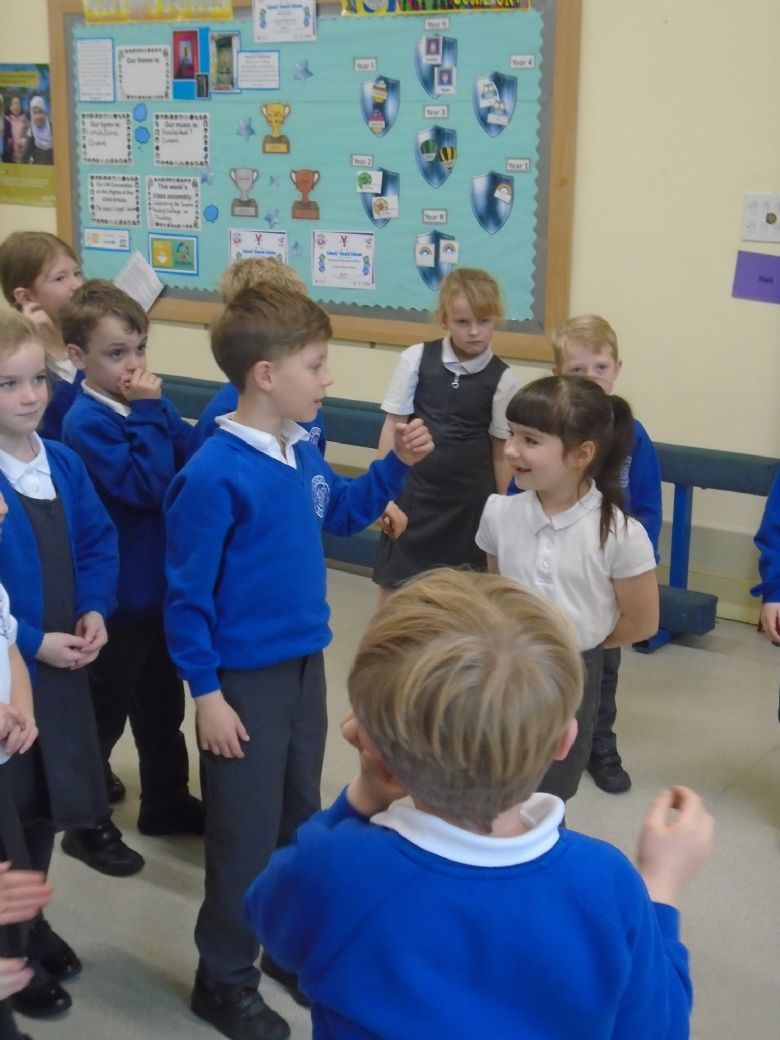 This week has also been anti-bullying week with a theme of 'All different, all equal'. As part of this, the children took part in an anti-bullying workshop which focused on confidence and body language. We also discussed what the children should do if they see another child being bullied and the importance of involving a trusted adult rather than trying to sort it out themselves. Can the children remember why odd socks were mentioned in relation to this?
The anti-bullying workshop links to UNCRC Article 19 (Protection from all forms of violence): Children have the right to be protected from being hurt and mistreated, physically or mentally and Article 29 (Goals of education): Children's education should develop each child's personality, talents and abilities to the fullest.
In Science on Monday the children were creating some scientific drawings and taking measurements of leaves found in the school grounds. Can the children remember the four different parts of a plant? Can they remember the four different parts of a tree?
'Hey Ewe' rehearsals have started and the children are coming home with their lines to learn. Please help them to learn these so they are confident to say them out loud (Can the children remember how to speak in a confident way from our anti-bullying workshop?) Thank you in advance for the costumes, which need to be in school no later than the 13th December.
---
10th November
In Maths this week we have been counting, comparing and adding money in pounds and pence. The children have shown a lot of confidence in this area and have enjoyed the challenges set. For home learning please get the children to use their skills in everyday life – can they count the right amount of money to pay for something you need? Can they give alternatives for making a certain amount of money e.g. 20p could be made up of 2x10p or 4x5p. How can I make 20p using only bronze coins? There are also some excellent games on www.interactive-resources.co.uk that you can play. Some favourite of mine are 'Cash Compare', 'Money match challenge' and 'Shopping spree'. Search for these in the search bar and they will (hopefully!) appear.
In English we have been doing a rotation of activities based around the text 'The Day the Crayons Quit'. As part of this, the children have been consolidating and applying some previously learnt skills, such as the four types of sentence, while introducing some new ones such as the concept of suffixes (specifically –ful, -less, -ness and –ment) and thinking about how they change the meaning of words. We will be continuing our work on this text next week and we will be writing a letter to show off our new found skills.
On Monday we had our RE day based around the concept of 'Belonging' and how it relates to Baptism within the Christian church. The children showed an excellent understanding as well as a mature attitude, and were able to relate some of the theoretical discussions to their own lives. Through this study we were exercising our rights, specifically Article 14 of the UNCRC– you have the right to choose your own religion and beliefs.
As part of our Rights Respecting School's journey, we are taking part in the UNICEF OutRight campaign, which is encouraging the children to think about the fact that every child has rights, whatever country they live in. They are particularly focusing on the rights of children who are refugees. As part of the campaign, the Rights Respecting steering group (led by Ms. Fiers) will be writing a letter to the government, and we will be enclosing some art work created by the children. For home learning, we would like the children to draw a picture or to create a poster to show that refugee children have the same rights.
Christmas is slowly starting to creep into the Year 2 curriculum… We have been continuing to sing our songs for 'Hey Ewe' and have produced some lovely Christmas pictures which will be turned into Christmas Cards.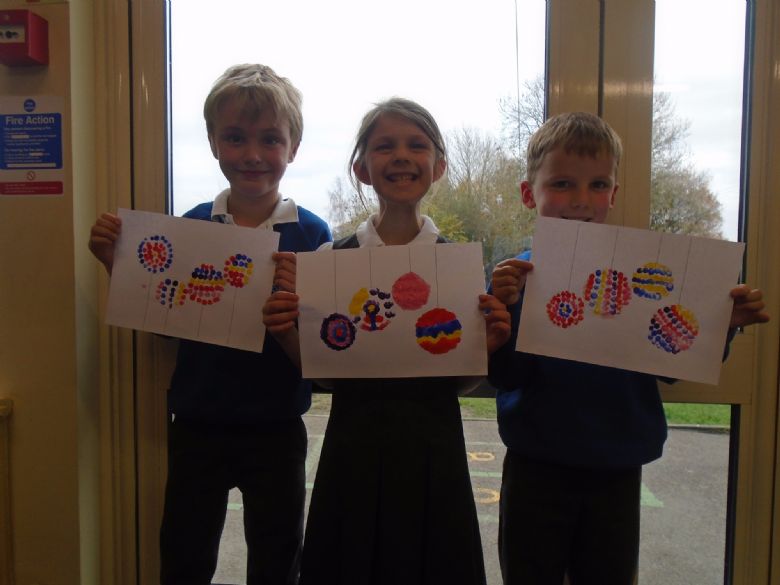 ---
3rd November
Welcome back! I hope you had a lovely, relaxing half term.
Thank you for coming to our Meet the Teacher meeting on Thursday. Please remember to sign those e-safety agreements and discuss the importance of keeping safe when using the internet with your children. This links to Articles 16, 17 and 19 from the UNCRC.
We have had a lovely first week back. In Maths we have been finishing off our addition and subtraction unit by solving problems involving addition and subtraction, for example – Bob buys an apple for 32p and a pear for 25p. How much money does he spend? How much change would he get from £1? This will lead us perfectly into our next unit – measurement, with a focus on money. The children have practised their skills at adding and subtracting using a number line in class, however they would benefit from further consolidating their skills at home. I am sending home a copy of the resource we have been using in class to help with this. This resource is yours to keep – please encourage the children to complete addition and subtraction questions as part of their home learning.
In English we have been studying poetry. We have looked at several different features including rhythm, alliteration, onomatopoeia and rhyme. Can the children remember what each of these terms mean? How are they used to make poetry more interesting? Can the children remember any of the lines from the poems that they have written this week? Are there any poetical features that they enjoy using?
Our spelling focus for this week has been homophones – specifically see/sea, blue/blew, be/bee and hour/our. For home learning, can the children write some sentences including these words?
In Science and Geography we have started new topics this week – 'Plants' and 'Our country: UK' respectively. We have also started to learn the songs for the Infant Nativity, which will be performed in December. 'Our country: UK' will be the focus of this half term's home learning project. Perhaps you could make a PowerPoint presentation? Write a story? Create a picture? These will need to be in school by Monday 18th December.
On Monday we will be having our RE day on the theme of 'Belonging'. As part of this, we will be looking at Baptism. There will be a chance to share any of the children's personal stories, experiences and memories relating to this – please discuss this with the children this weekend so we have some stories to share on Monday!
---
20th October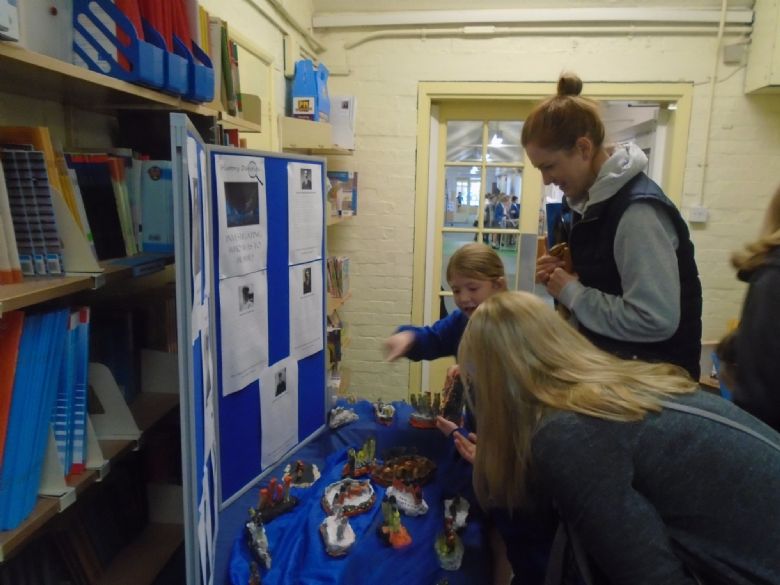 Thank you for coming to join us for our Titanic museum on Wednesday – the children were so proud to share their learning with you and both Mrs Rawlings and I are extremely proud of all of the children's hard work, enthusiasm and talent. I would also like to say an enormous 'Well done' for all of the home learning projects that were completed about the Titanic. I was amazed at the amount of effort that has gone into these projects, so thank you parents for helping the children with these.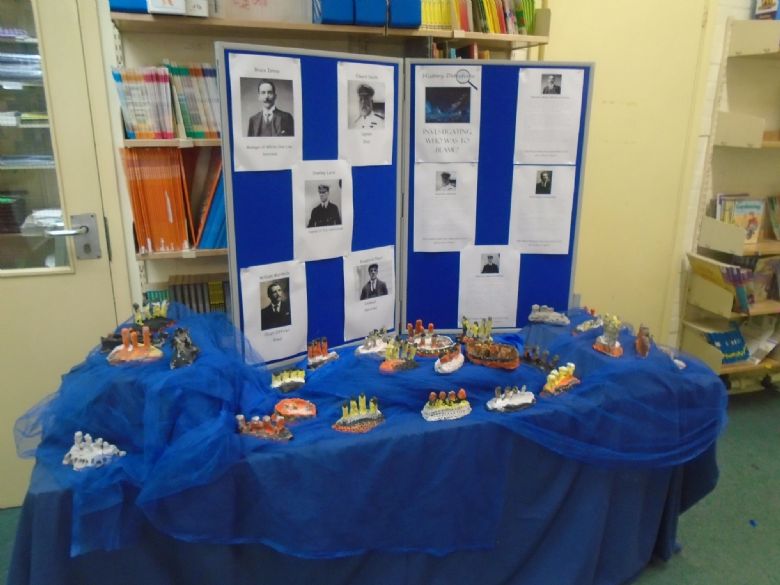 There will be no formal home learning over half term. The children have worked very hard this half term and need some time to rest, relax and re-charge their batteries. However, please do continue to read regularly throughout the break.
In Maths this week we have been subtracting using a number line. This has highlighted that many of the children find counting backwards quite challenging. We have been completing a timed challenge in class; we have 2 minutes to count up as high as we can go, then 2 minutes and 30 seconds to try and count back down to zero again. If we achieve this we all get house points. It has been lovely to see the children working as a team to try and help each other out when they get stuck. Perhaps this is a challenge that you could try at home!
In English this week we have been learning about co-ordinating conjunctions, specifically 'and', 'but', 'so' and 'or'. We have been writing sentences using these examples. We have also been really trying to get to grips with capital letters and full stops, especially identifying where one sentence ends and the next begins. Perhaps you could discuss this as part of your questioning when reading with your child. We have also been looking at play scripts and we are starting to put together performances of the script we have been using for our guided reading sessions. Keep an eye on the website for pictures of the performances!
On Friday we were able to participate in a brilliant workshop called 'Under the Sea'. The children really enjoyed this!
---
*** Date for the diary - The Year 2 'Meet The Teacher' meeting will be at 2:40pm on Thursday 2nd November***
---
13th October
A quick reminder – Titanic projects need to be in school ready for our Titanic Museum open afternoon. We would love for you to come and join us on Wednesday 18th October at 2:30pm.
In Maths this week we been continuing to look at addition and subtraction, focusing on using mental strategies to work out 10 more and 10 less than any given number and adding multiples of 10 to any given number. For example, what is 15 + 20? If you were to add another 20, what would the next number be? What is the next number in the sequence? For home learning, please practise these mental calculation skills. We then progressed to using number lines and more formal written methods to add 2-digit numbers and 1s, then other 2-digit numbers. For example, what is 25 + 6? What is 35 + 14? We have been practising crossing the tens boundaries and are starting to discuss the concept of exchanging 10 'ones' for 1 'ten'. Please also continue to practise adding 2-digit numbers and ones / tens for home learning, using predominantly mental methods and number lines.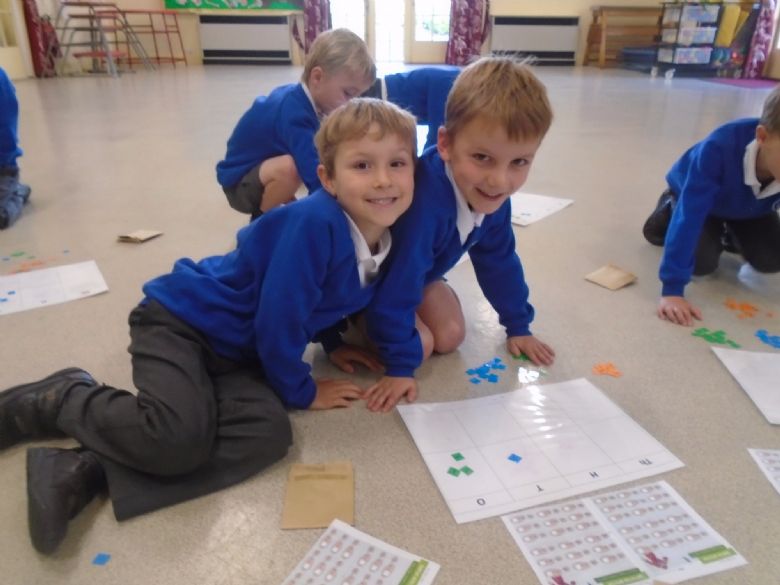 In English this week the children have been really focusing on finishing their Titanic work in order to share it with you on Wednesday. We have also been writing acrostic poems using words such as 'Titanic', 'catastrophe' and 'disaster' and making use of our knowledge of expanded noun phrases. We have consolidated our knowledge of the four different types of sentences and applied our knowledge by writing either speech bubbles or newspaper articles.
We have been looking at the Year 2 tricky words and discussing strategies to help us remember how to spell them. Can the children build 'word pyramids' to help them remember some of the new words?
We have had lots of extra opportunities in our learning this week, with a fantastic workshop from the Hampshire Fire Service on Monday and an excellent Indian dance workshop based on the celebration of Diwali on Wednesday. These sessions really helped develop the children's knowledge, skills, talents and interests and they were thoroughly enjoyed by all.
Finally, the children had an interesting art lesson on Thursday, where they went off exploring the school grounds to find different materials with which to create some pieces of art.
---
6th October
A quick reminder – we are nearing the end of our Titanic topic and we would like to invite you into school to share the children's learning on Wednesday 18th October at 2:00. I have seen some of the children's Titanic based home learning projects – please help your children to remember to bring them in before this date.
Thank you for coming in this morning to work together on our shared vision for Year 2. Some very interesting discussions were had and valuable ideas shared. Our resulting document can be seen on our new 'Learning Together' webpage.
In Maths this week we have started our new unit of addition and subtraction. We have been using number bonds to 10 and 20 to work out related addition facts. For example, if 10 = 6 + 4, then 100 = 60 + ? For home learning, please practise these skills using concrete resources (e.g. counters, buttons, match sticks etc.) to help the children develop their speed and confidence. In particular, we played a game with blocks in a bag. We had 20 blocks altogether, one child took some and we had to work out how many were left in the bag using our knowledge of number bonds.
Our English this week has once again been linked to our History topic of Titanic. We were imagining that we had just boarded the ship and were getting used to our new surroundings. The children were able to choose which class of passenger they were – either first or third (nearly everyone chose first!) and they were writing a postcard to a friend at home. The children were able to recall some excellent facts about life on board the Titanic and created some wonderful pieces of writing. We look forward to sharing them with you on Wednesday 18th October. We have also been looking at the four different types of sentences - statements, commands, questions and exclamatory sentences. Can the children remember the job of each type of sentence? Can they remember what puctuation each one needs? Perhaps you could write some of each as part of the children's home learning. Next week we are going to be writing a newspaper article about the sinking of the Titanic. For home learning, please can you have a look at some newspapers together and identify some of the features such as headline, byline, introcution, main body of text and conclusion.
In Science this week we have been learning about the different animals found in habitats across the world, specifically focusing on the rainforest, a desert, the ocean and the polar regions. Can the children remember what animals were found in each of the four habitats we have studied? Why could a polar bear not live in the desert? Why could a camel not live in the polar regions? What are the similarities and differences between the two animals?
In PE we have been developing our skills in football and gymnastics. We really enjoy putting our skills into practise in games!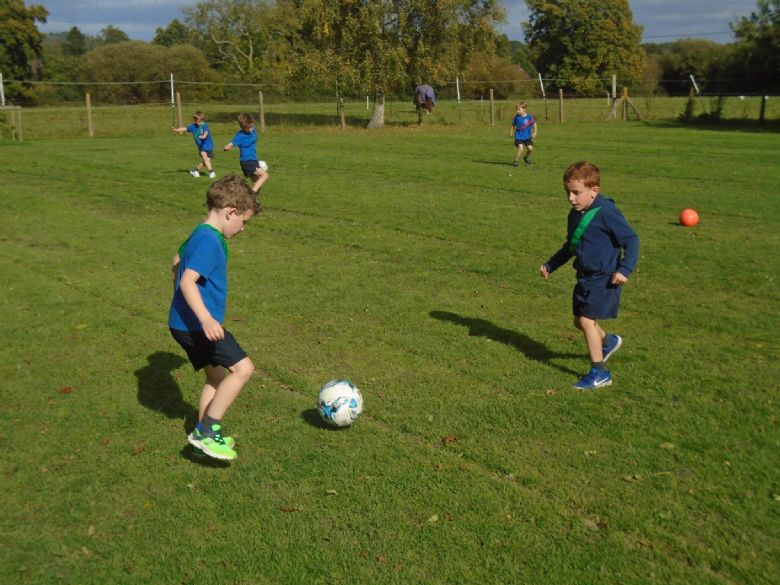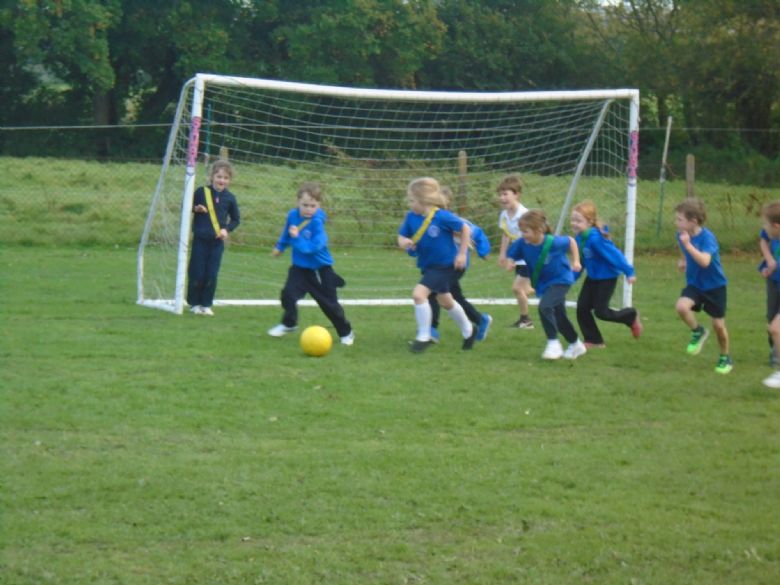 ---
29th September
Coming home today is the Year 2 E-Safety agreement, which was created by the children after learning about being safe online. Please take some time to read and discuss this with your child this weekend, then sign it and bring it back to school. Thank you.
In Maths this week we have come to the end of our unit about Number and Place Value. We have been counting in 2s, 3s, 5s (starting from 0) and 10s (starting from 0 and other single digit numbers e.g. 3). For home learning this week, please practise these skills with your children. Why not have a timed challenge each day? See how far you can count in 2s, 3s, 5s or 10s in two minutes – hopefully, each day the number you will reach will be larger! Please also remember to be practising the 2, 5 and 10 times tables with your children.
Our English this week has been linked to our History topic of Titanic. The children have been using sequential words (next, after that etc) to write a recount of our trip to the SeaCity Museum last Friday. We have also been continuing our work on expanded noun phrases, using them to write the story of the sinking of the Titanic. We focused on describing the ship itself, the iceberg, the ocean and the dark night. Can the children tell you what adjectives they used to describe these things? Can they spot any adjectives or expanded noun phrases in their reading books? Keep a record of those that you found in your reading or home learning journal.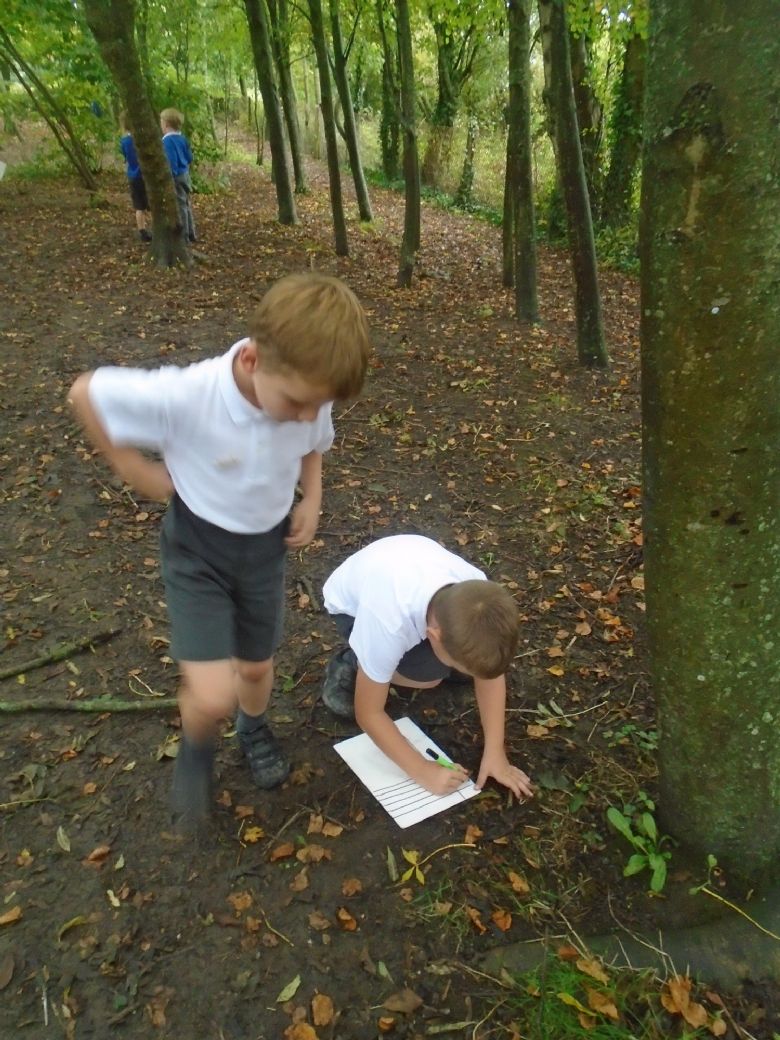 In Science we have been studying the local habitat and animals that live there. This week, we went on a minibeast hunt in our chosen microhabitat (can the children remember what this scientific term means?) to see the similarities and differences between animals found in different places.
In PE we have been developing our skills in football and gymnastics.
In Art next week we will be sketching leaves, pinecones, conkers and other autumnal objects. Please can you collect some examples (1 or 2 each) and bring them in on Thursday for our art lesson. Thank you!
---
22nd September
We have arrived back from our fantastic trip to SeaCity Museum where we spent the day learning all sorts of weird and wonderful facts about the Titanic! I hope the children have shared some of their learning with you today; please encourage them to discuss their experience as we will be writing about it in English on Monday! Also, please continue to support them in creating their Titanic themed home learning project. This can be done in any form - posters, 3-D models, PowerPoint presentations to name a few. These will need to be brought into school in the last week of this half term (week beginning 16th October).
Keep a look out for a gallery of pictures of our visit.
In Maths this week, we have been comparing numbers using the < > and = signs. For home learning please use two-digit numbers (or objects around the home) to help the children practise using the corrent symbol. In English we have been thinking about expanded noun phrases and trying to include some in a story based on the book 'A New Home for a Pirate'. Ask the children to explain what a noun and an adjective are and what an expanded noun phrase is. Can they create some of their own to describe objects around them? We have been continuing to practise and develop our handwriting skills, focusing on some of the tricky letters to join such an 'o'. Please continue to practise handwriting at home using the PowerPoint at the bottom of this page.
---
Reading Challenge
The Autumn Term Reading Challenge has been launched and challenge cards can be found inside Home Learning Journals. As part of our on-going review into Home Learning and response to parent feedback, the expectation is now that all children attempt to complete this. The 'Recommended Reads' list referenced can be found at the bottom of this page, why not make a start with your first challenge this weekend? Good luck!
---
15th September
Well, we have come to the end of our first full week and what a week it has been! A particular highlight for us was Roald Dahl Day on Wednesday, where we designed and created our own medicines using the same ingredients that George used in the book George's Marvellous Medicine! See our folder on the gallery page for pictures. On Wednesday, we also started our topic 'Titanic', which the children abolsultely loved! They are very excited for our trip to SeaCity next Friday.
In Maths this week we have been studying place value in two-digit numbers. For home learning this week, please can you find different objects around the house to use to represent numbers in different ways (see the picture for an idea of how you might do this). There is also a good game on www.interactive-resources.co.uk called 'Sid Says' which you can also help your child to play. You can type 'Sid Says' into the search bar and it will appear.
In English this week we have been writing our own story based on The Lighthouse Keeper's Lunch. The children have showed some excellent creativity and great description.
It was lovely to see so many of you at Meet the Teacher yesterday. For those of you who were unable to make it, the documents that were shared are available at the bottom of this page. The main focus was the new expectations for home learning. Children are expected to be completing a maths task and to practise the tricky word spellings on a weekly basis. These will need to be recorded in some way in their home learning journal and will be acknowledged, but not formally marked. Daily reading and questioning should also be taking place and recorded in the pink reading journals. You will not be receiving a half-termly gap analysis. Please make sure you look to the website for weekly guidance about home learning.
---
Welcome back!
I hope you all had a wonderful, relaxing Summer holiday. The children are back and raring to go with their learning and we have enjoyed our first week together in Year 2.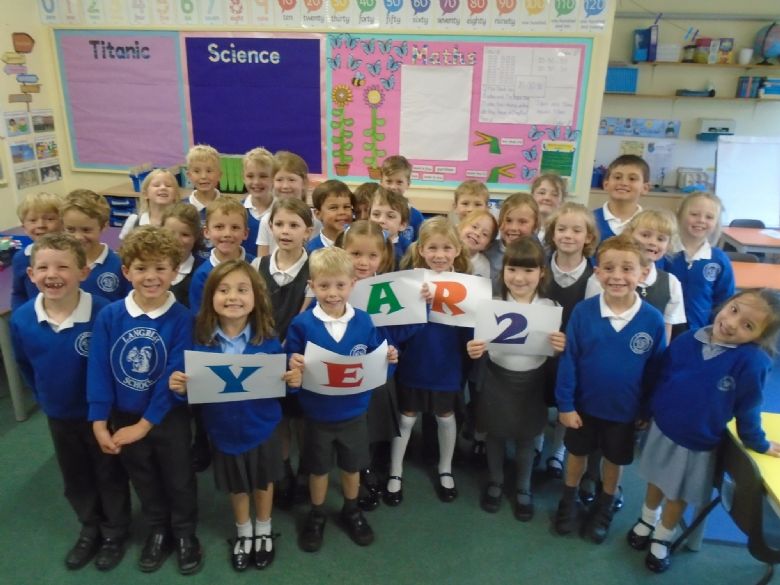 Please note, our PE days for this year are Tuesday and Friday. Please ensure PE kits are in school on these days.
I am looking forward to seeing you next week for the first 'Meet the Teacher' meeting of the academic year. This is on Thursday 14th September at 2:30. In this meeting we will focus on the home learning expectations for the year.
---
Wednesday 13th September is Roald Dahl day. We have been reading Esio Trot and George's Marvellous Medicine in class in preparation for this. Keep an eye on the website to see what special activities we get up to next week!
---
Reminder: The Summer Reading Challenge finishes on Saturday 16th September. If you have completed the challenge and received a certificate, please bring it into school on Thursday 21st September.