Ms Fiers & Mrs Rawlings
Friday 17th November
For Anti-Bullying Week we have been looking at how we can use our Rights to help prevent bullying. Children in our class made reference to Article 19 on our class charter (Governments must do all they can to ensure that children are protected from all forms of violence, abuse, neglect and bad treatment from parents and anyone else who looks after them). They took part in a fantastic workshop delivered by Laura from 'Perform'. The workshop reflected the official Anti-Bullying Week theme which is 'All Different, All Equal'. The activities for the workshop included knowing how to project a confident stance, voice and greeting; how to stay calm if anybody makes an unkind comment to us and what we can say to turn a negative into a positive.
In English, we used a short video called Little Boat as a stimulus for our writing. This was an opportunity for pupils to show off their planning, editing and reviewing skills with limited support. Next week, they will use another short video as a starting point to do the same independently. For Home Learning, have a go at finding a picture that intrigues you and captures your imagination then go through the process of planning a narrative, writing a quick first draft, editing and reviewing (including writing a wonky paragraph).
In Maths, we have looked at solving word problems involving all four calculations. Why not write several word problems that involve using times tables to solve them? We will use the best ones in class next week but make sure that you have worked out the answer and can explain your reasoning.
Continue with the next page in the Times Tables Test Booklet.
We have added more games to Interactive Resources to support the learning.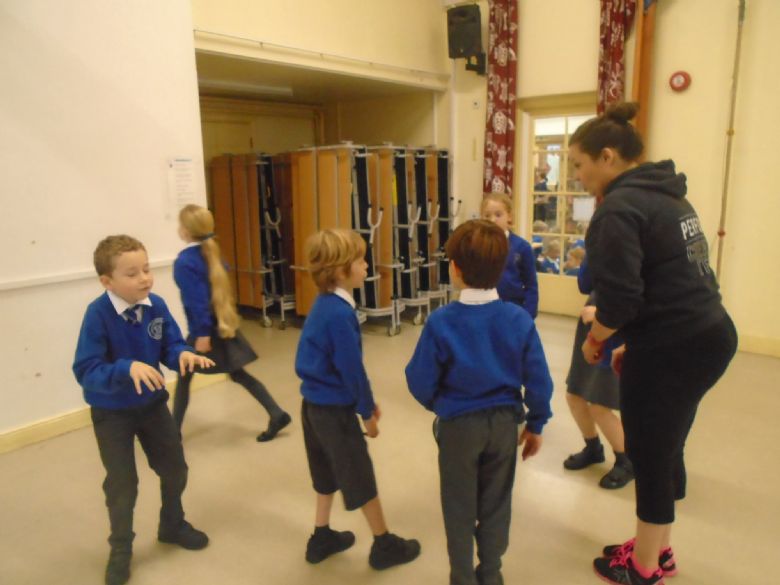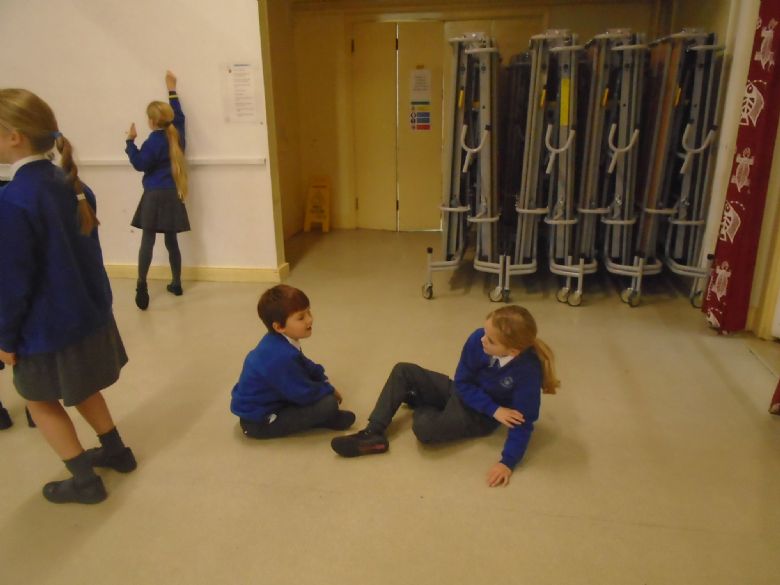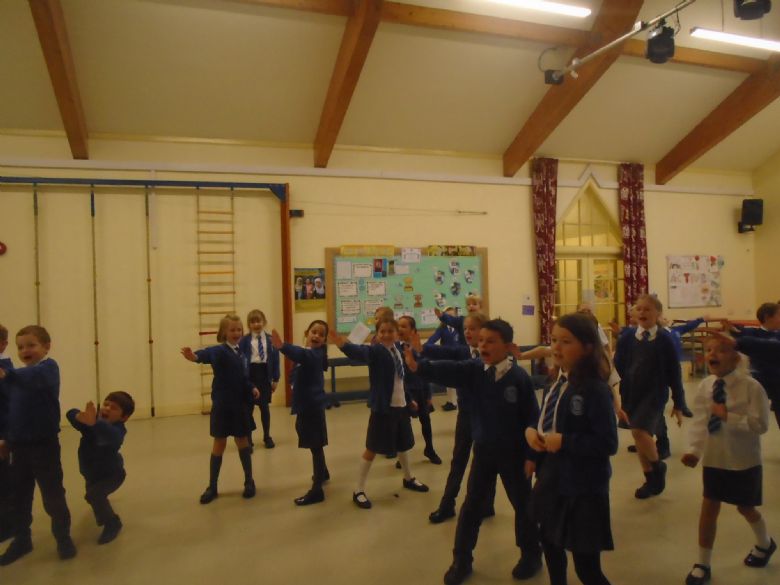 Home Learning mini project
We have been learning about UNICEFs Outright campaign which focuses on the plight of refugee children. The campaign highlights the fact that refugee children in the UK are denied their rights to be with their extended families as the law only recognises parents as family. We would encourage the children to produce a poster to highlight this fact.
---
Friday 10th November
The Rights Respecting Steering Group presented an assembly to introduce our involvement in the Outright Campaign promoted by Unicef. Please look at the RRSA section of this website which will lead you to the Unicef website where you will find information about it. Very briefly, the theme for the Outright Campaign this year focuses on the plight of refugee children. Most specifically Article 7 (you have right to a name) and Article 10 (if you live in a different country than your parents do you have the right to be together in the same place.)
In English, we used the book 'The day I swapped my dad for two goldfish' as a model for writing our own humourous recounts. We were consolidating past tense verbs and beginning to look at how to write dialogue. For Harry Potter Friday, we have written a newspaper article about Quidditch. Our spelling focus is homophones. Can we spell them and use them in the correct context? Have a look at the photograph below for the ones we have been practising.
In Maths, we have had a successful time working out problems using the 3, 4 and 8 times tables. Can you explain the relationship between the 4 and the 8 times table?
In Science, we are in the process of investigating the most suitable material to use to make a reflective bag. The photograph below shows some of our key ideas. We are so proud of all the amazing projects that have been sent in. Thank you for your time and encouragement.
Home Learning:
Please continue with the next page of the times table booklet. We just had a few absent booklets this week. Can we remind you that they are marked with their Year 6 buddy on a Thursday?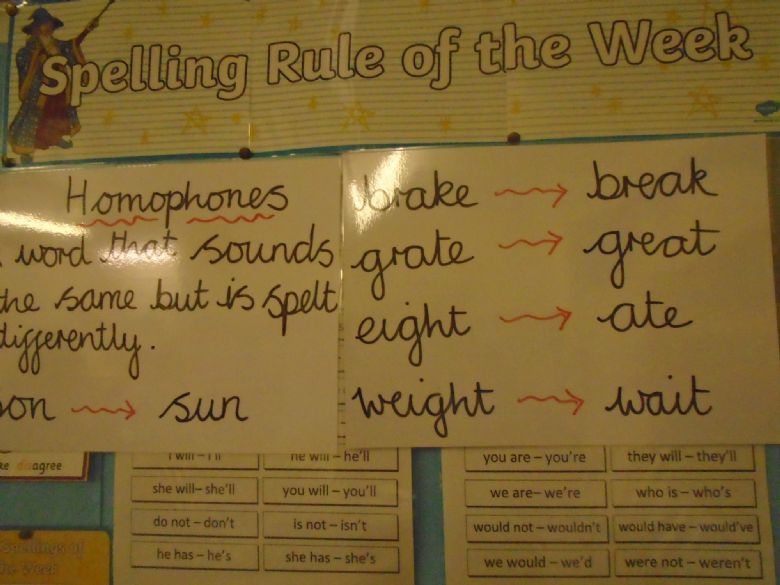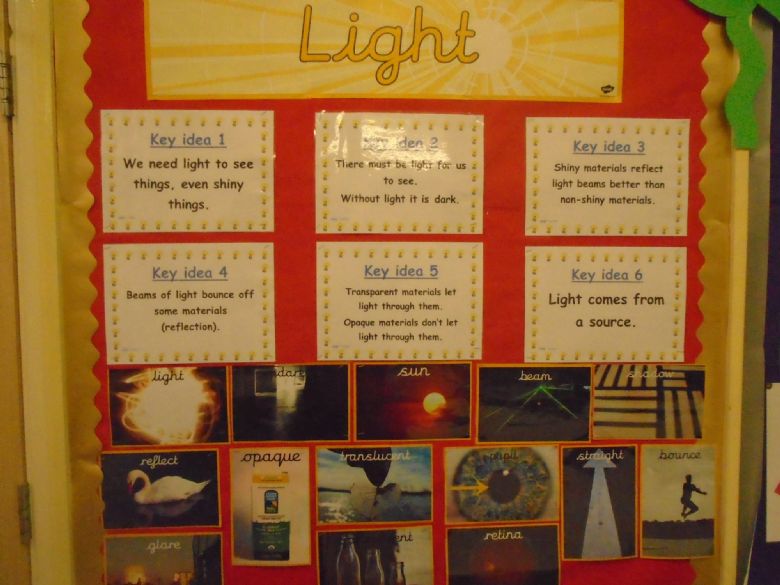 ---
Friday 3rd November
Welcome back and we hope you had a good half term. The children returned to school full of excitement as many of them were looking forward to Halloween and Bonfire Night celebrations.
Our assemblies this week have been about getting on in the playground as well as looking at the story about Guy Fawkes and reminding all about keeping safe around fireworks. Both assemblies reference articles on the UNCRC. Article 19 talks about having the right to our own space whereas Article 19 refers to protection from harm.
In English, we have been writing recounts in various forms. Can you explain what a compound sentence is and how it makes our writing better? Have a go at writing one compound sentence for each of these: for, and, nor, but, or , yet and so.
Our Maths focus has been to apply our addition and subtraction skills to reasoning and problem solving. We have pre-assessed our understanding of multiplication and division and will be looking at these next week. Keep practising 2, 3, 4, 5 and 10 times tables as we will be using these in our lessons. Some games have been put in Interactive Resources to help you with this.
Please continue with the next page in the Times Table Test book which will be marked on Thursday.
Your Science project is due in on Wednesday 8th November.
Thank you to those of you that came to the 'Meet the Teacher' session. At this session we drew attention to the safeguarding page on the website and went a through a powerpoint about e-safety. This will be uploaded today.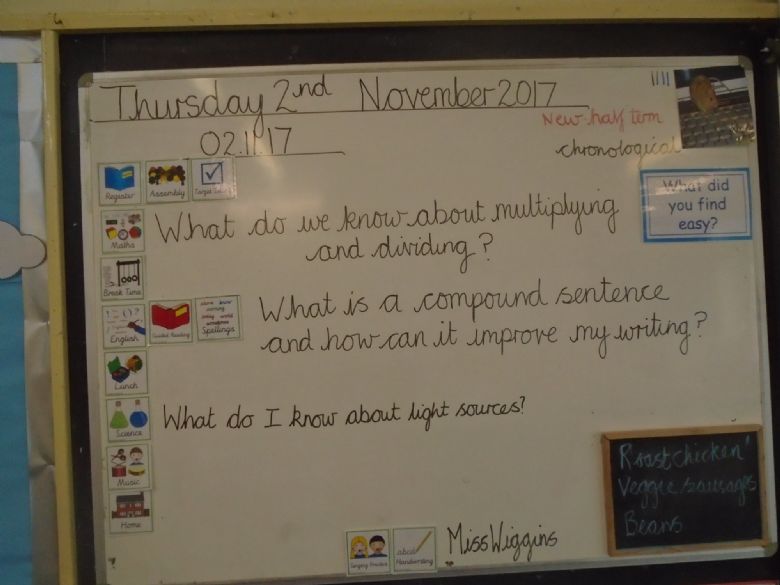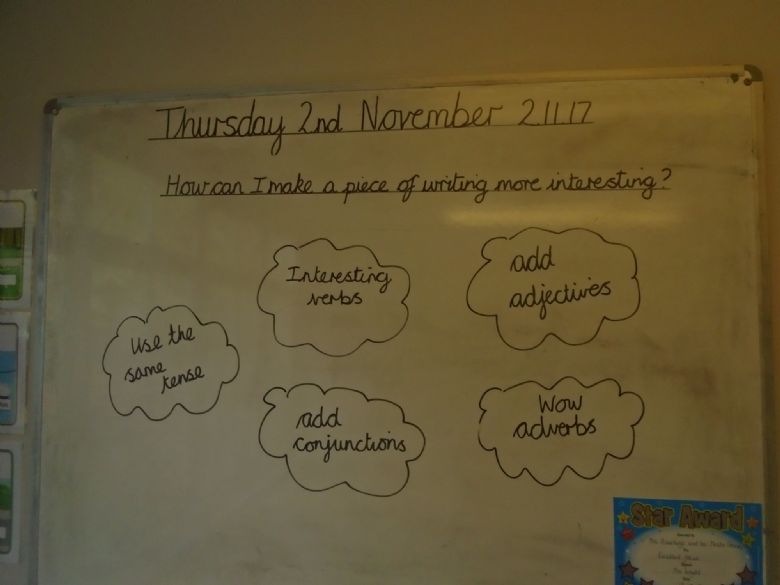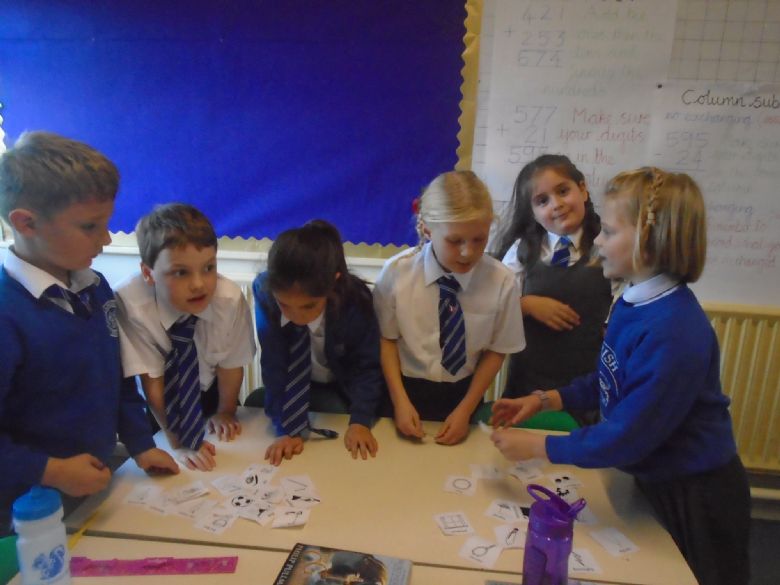 ---
Friday 20th October
We can't believe that half term is here already. The children have had such a busy time and lots of learning has gone on.
For our English unit, we enjoyed creating our board games and writing instructions for how to play them. We focused on using imperative verbs (ask your child to explain what these are) and using clear, concise sentences.
In Maths, We have consolidated using column method for addition and subtraction with exchanging. Have a look at the Maths Calculation guidance found under Maths in the 'Parents' section of the website.
We really enjoyed the drama workshop on Friday. We went on an under the sea adventure. Have a look at the photographs at the bottom.
Complete the next page in the Times Tables Test book.
We hope you are able to find a space for the lovely photo frames that have been brought home.
We hope you have a restful half term.
***Date for your Diary: Meet the Teacher for next half term is on Thursday 2nd Novemeber at 2:40 p.m. ***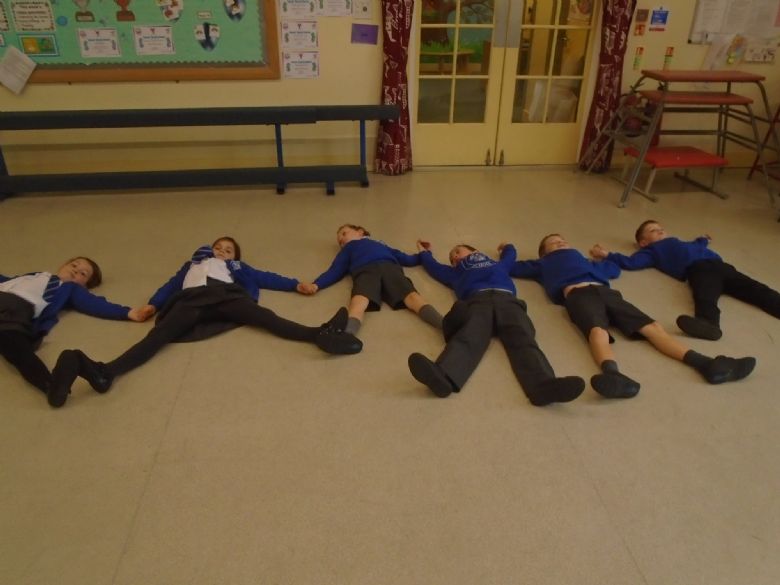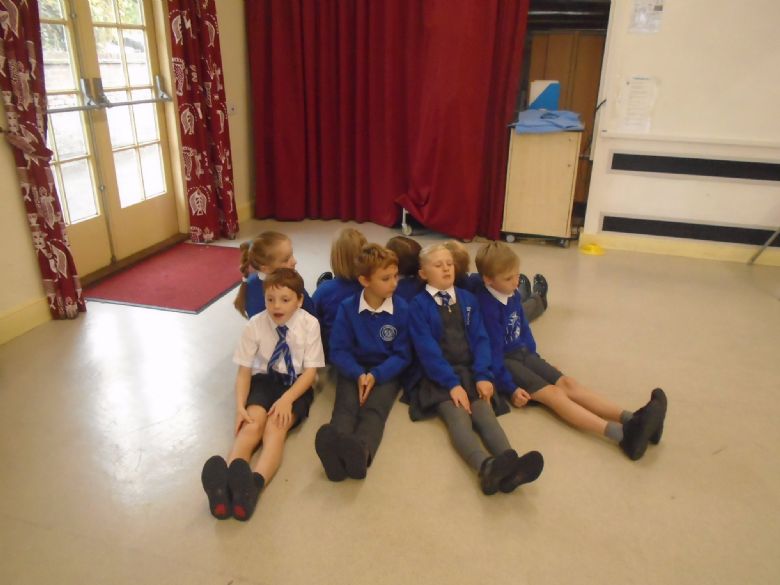 ---
Friday 13th October
We hope you enjoyed sharing your child's work at our Open Classroom on Wednesday.
In English, our grammar focus has been writing complex sentences. Can you explain these terms: clause, phrase, main clause, subordinate clause, conjunction?
Have a go at writing 2 sentences where the main clause is at the beginning (eg. The hungry lion chewed on the juicy bone even though he had no teeth.) and 2 sentences where the main clause is at the end (Before she could eat her jelly, Olivia had to finish her roast dinner.)
In Maths, we have been introduced to column addition. Can you remember any top tips for setting these out accurately?
We have been practising the 3x table regularly and have now added 4x. As a class, we've enjoyed singing along with some times tables songs found on Youtube. Why not have a look together and learn these funky songs.
Complete the next page in your Times Tables Test book.
How are you getting on with your Science project? Don't forget it is due in on Wednesday 8th November. If you are having any problems please come and talk to us.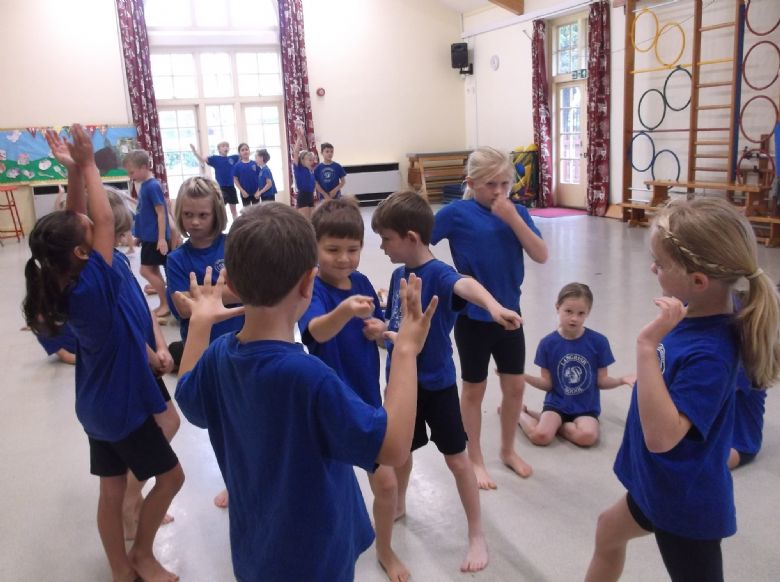 ---
Friday 6th October
Don't forget to come in to our Open Classroom' at 3:15 p.m. on Wednesday 11th October when your child can share their learning with you and you will be able to have an informal chat about settling in and general progress.
In English this week, we have been focusing on ways of planning and drafting extended pieces of writing. For home learning, we would like you to complete page 15 in your Reading Record where you are asked to draw and write a storyboard.
We have been looking at words that are mis-spelled in our own work and starting to create a bank of these to learn. Two spellings that reoccur are the words 'different' and favourite'. Try to learn these.
Next week we will be writing instructions for board games so we would be grateful if you would bring one in on Monday to share with us.
In Maths, we continued with place value and moved on to addition and subtraction . We have put some games into the interactive folder to support this.
Please continue with Page 6 of your Times Tables Test book.
---
Tuesday 3rd October
Correction:
Please complete page 5 in the Times Table book rather than page 13. If you have already done page 13, don't worry as you can mark this on Thursday with your Year 6 buddy.
---
Friday 29th September:
First of all a big thank you to all who supported us by attending our assembly on Tuesday. We had a lot of fun doing the research for it and have all made pledges to change something about our eating or purchasing habits. Come and see what your child's pledge is on Wednesday 11th October during 'open classroom' event. Another big thank you for all the shoe boxes you have given for our DT project. Please could your child bring in a favourite photograph for next Friday to put in a frame they are going to make? We would appreciate it if you could send in an old shirt for your child to use as an art apron.
Maths:
We have continued our learning about place value and will be moving on to methods of addition and subtraction and applying these to problem solving. For home learning please continue with the times table booklet - this time all of page 13, test two. Could you write at the bottom how long it is taking your child to complete it.
English:
We have been learning how to perform poetry to an audience. We have been focusing on humourous poems so we would like your child to find a poem that makes them laugh to bring in to share. These do not need to be written out, bringing in a book or a printed page is fine.
The spelling focus this week has been using apostrophes for contractions e.g. I am - I'm, cannot - can't, did not - didn't. Have a go at these: are not, you will, has not, was not, they are.
Science project:
As we have been learning about the skeleton, we would like you to research three different animals; one with an endoskeleton; one with an exoskeleton and one with a hydrostatic skeleton. We would like your child to present their research in any way they choose, for example, a leaflet, a poster, a powerpoint, a model or any other way except for just printing it off the internet. Please bring it in by Wednesday 8th November, thank you.
We had a class discussion about e-safety and what the children thought the rules for internet use should be. We were very pleased with their mature attitude and understanding of what keeps us safe (Article 19). Please see their ideas below.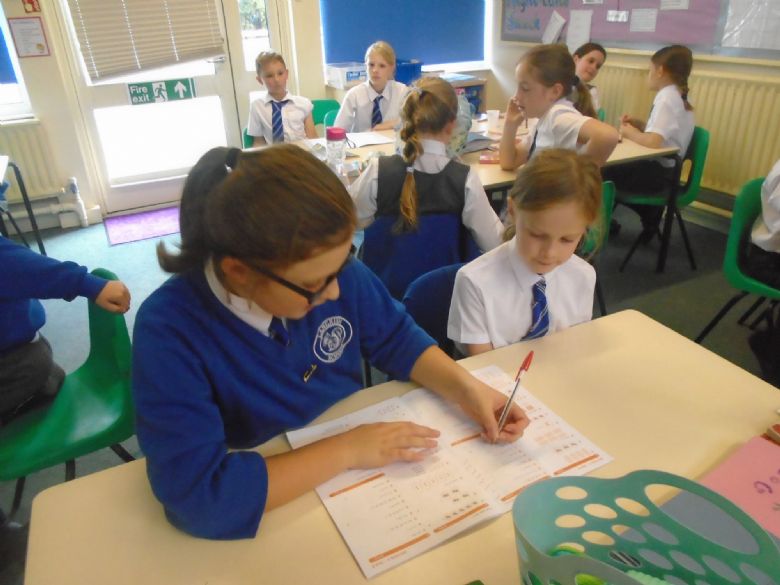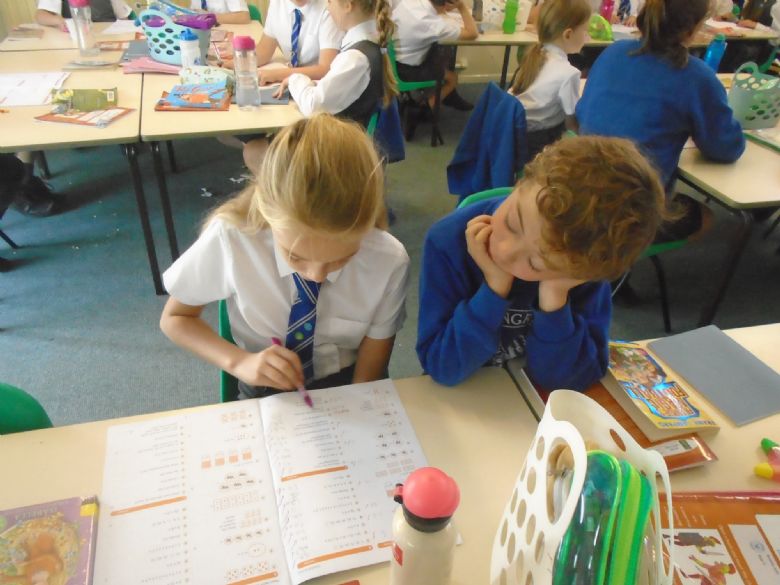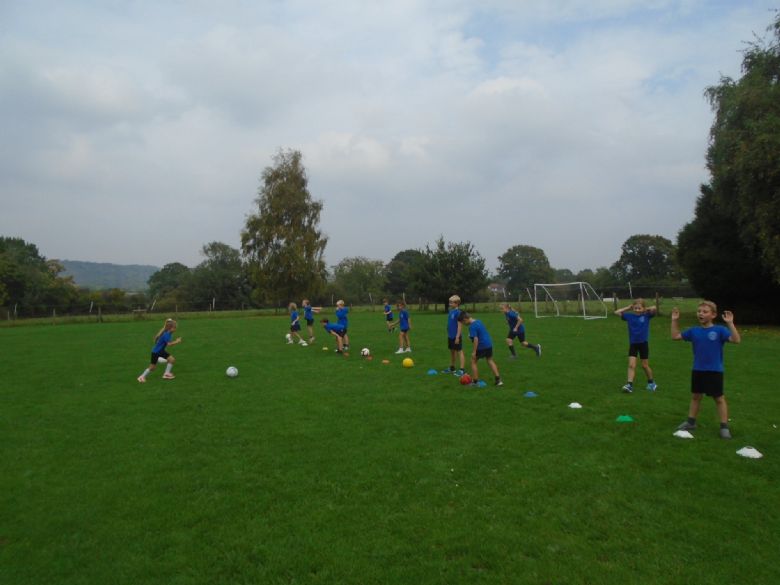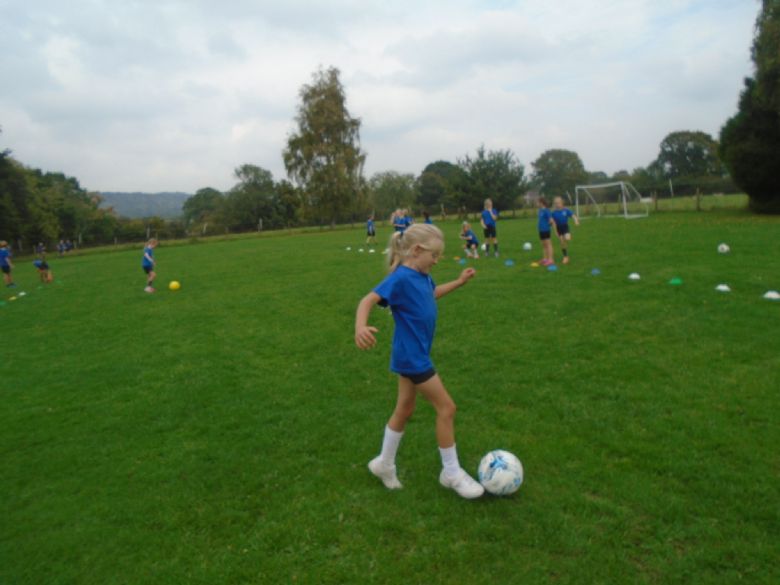 ---
Friday 22nd September:
We have had another busy and successful week in Year 3. We are particulary pleased that our modified arrangements for Home Learning have gone well. We had nearly all of the times table booklets handed in and the children enjoyed marking them with a Year 6 buddy.
So this week, could your children complete section 1, test 1, parts b and c. Alongside this, we would like your children to be learning their 2, 5, 10 and 3 times table by rote (ask them about the clapping game). Don't forget to look at Interactive Resources for some maths games!
Spelling focus for this week has been, adding the prefixes, 'un' and 'dis' to a root word. For example, like becomes dislike and lucky becomes unlucky. Generate a list of five words for each prefix and include them in a 'super' sentence.
In English, we have had a lot of fun writing character descriptions of our 'nightmare' headteacher. We will share some of these with you once they are finished.
In Maths, our focus has been using a range of resources to solve place value problems.
Have a look below at the DT investigation we carried out. The children were asked to make a stable structure that could stand up without being held. It was a very competitive afternoon and was difficult for Mrs Rawlings to decide which structure fitted the brief the best.
Just a few requests for Monday (if possible):
Please could your child bring in:
a shoe box or cereal box made of stiff cardboard.
a sample of any garden produce grown at home.
a packaged food that originates from another country.
These last two items will be used in our class assembly on Tuesday 26th September at 8:50. Please come and watch!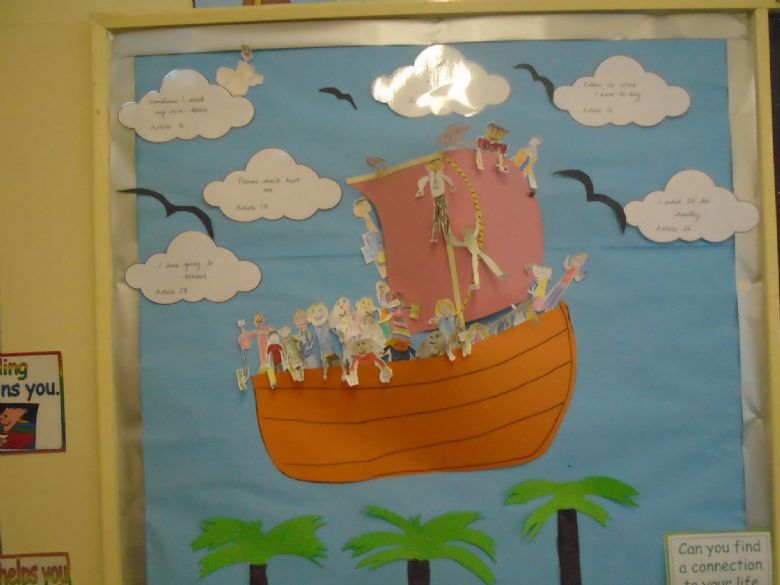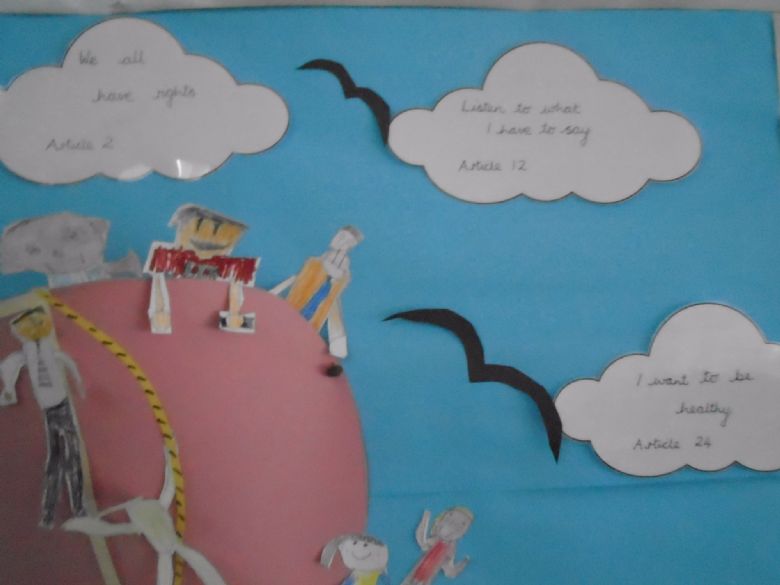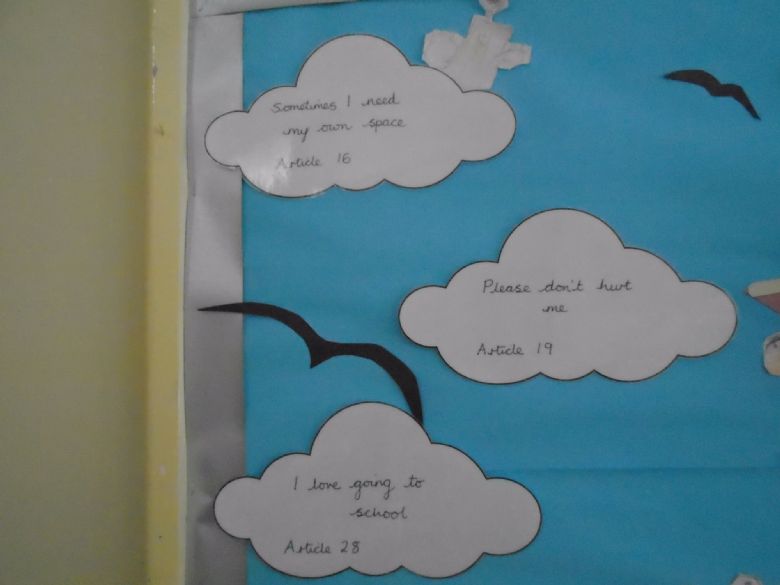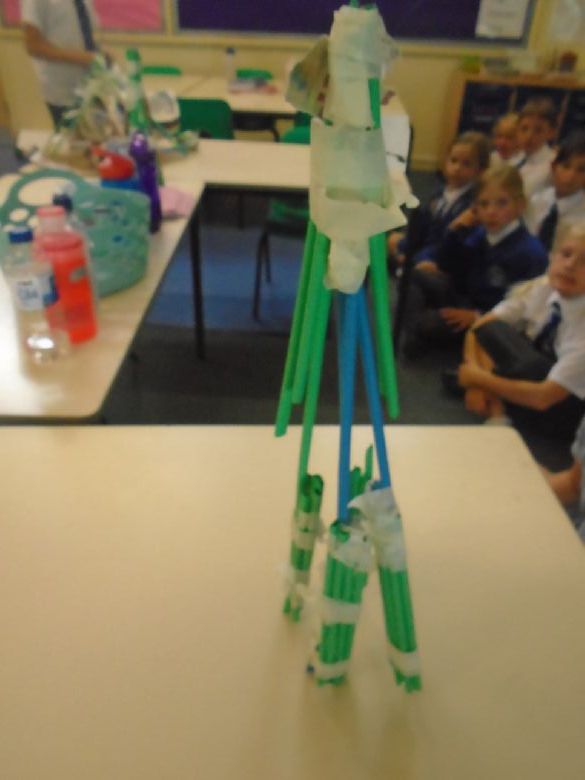 ---
Welcome Back!
Welcome back to a new academic year. We hope you all had a super holiday and are raring to go.
Thank you to all came to the 'meet the teacher' this week. If you didn't, there are a few handouts that we will send out to you. If there are any questions please come and ask.
It has been another good week with lots of learning and settling in to new routines.
One routine we need to focus on is PE days are Monday morning and Wednesday afternoon. Wednesday afternoon's session is gym therefore they will need to wear shorts in order to access the apparatus.
Maths:
The focus has been place value, counting on and back in 10's and 100's and knowing multiples of 50. We have already begun to focus on our times table challenge, which is to know 2's, 5's, 10's and 3's by the end of Autumn term. We aim to 'crack it by Christmas!' Home Learning this week is to complete section 1A in the Times Tables Test book that has been sent home with your child. This must be returned on Thursday 21st September as they will be have a Year 6 buddy to mark it with.
English:
Our spelling focus has been revision from Year 2, adding the suffixes - 's, es, er, ed, ing'. Have a go at making up a poem about the class in the past tense.
One important date for your diary is our first Class 3 assembly which is on Tuesday 26th September at 8:50. All are welcome.
---
Curriculum overviews can be viewed below by clicking on the attachments.