Ms Fiers & Mrs Baigent
Welcome to Class 4's page. Here you will find information about our curriculum. Curriculum overviews can be viewed below by clicking on the attachments.
---
Friday 14th July
Home Learning
Spelling: I have provided the statutary words for Year 3 and 4 for you to keep going with over the summer holiday. It is surprising how much we forget over 6 weeks and you will get a brand new set in Year 5.
English: Start to think about ideas for a 'Guide to Year 4 ' for the children next year. Produce a plan but not the finished guide. We will use the plan over the last few days of term.
Any completed Bookopoly challenges for the Summer Term need to be in by Wednesday next week to ensure housepoints are awarded before the final round of certificates are given out!
Maths: Take a peek into the Class 5 classroom. How would you like your classroom to be set up? Think about what you need in it as well as what you like for a comfortable learning environment. Produce a plan with suggestions for next year (you might want to find out the dimensions of the classroom).
Don't forget we have an Open Evening on Monday 17th July when you will be able to look at: classroom displays; examples of the River Study lessons that have been taught; a slideshow of photos taken throughout the year and much more.
Next week is Enterprise Week which culminates in an Enterprise Fayre on Friday 21st July. Look out for the flyer giving details of what each class is doing for this.
---
Friday 7th July
What a wonderful trip to Gilbert White's Educational Centre we had! We learned so much about rivers, wildlife, Gilbert White and each other. Two highlights were the bat walk and discovering which moths had flown into the moth trap. Louise, one of the leaders, told us about the opportunity to win a Blue Peter 'Green' badge following this visit. If you would like to do this please follow this link for more information: http://www.bbc.co.uk/cbbc/joinin/about-blue-peter-badges
As expected, we have a small amount of lost property that we brought back with us. So if you know that you have missing items please ask.
Home Learning
Spelling: We are a little shaky with spelling words that end in 'ssion', 'sion' (with these words the 'si' has a 'zh' sound) and particularly 'tion' which makes the sound 'shun'. Make a list of 10 words for each spelling. Be ready to share these on Monday.
English: Have a go at designing a leaflet, writing a diary entry or a letter to a friend about the Gilbert White Field Studies Centre visit. Then go online to apply for your Blue Peter 'Green' badge.
Maths: Have a go at the maths sheets that I have given you. We will look at them together on Monday.
Fruit Farm Visit Collage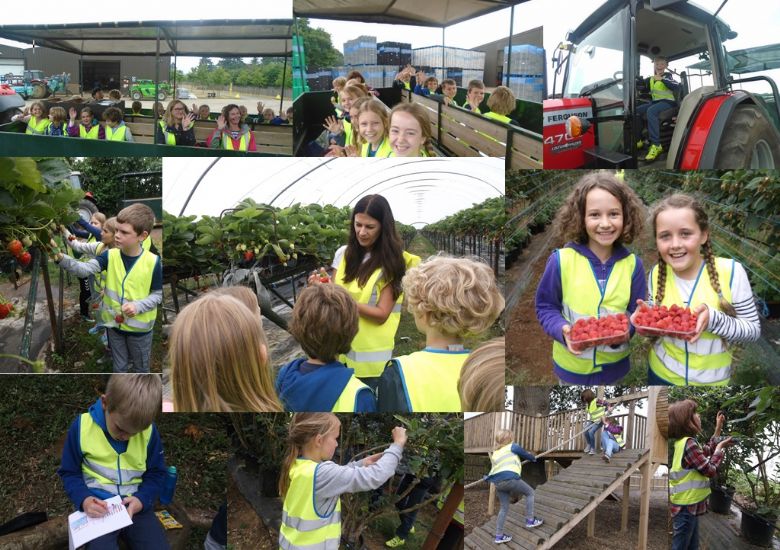 ---
Friday 30th June
Good News
- Only four children were without PE kits today! An improvement on last week but for next week let's see if we can make it 100% with full kit of tee-shirt, shorts and trainers.
I hope you all enjoyed the soft fruit that was picked for you at Tuesley Fruit Farm. Each year this is an extremely popular visit which is funded by the Hunter Hall group. So thank you very much to them.
Spellings: We will be reviewing all of the spellings in the Year 3/4 statutary list so look back over the last 10 weeks. Also look at your weekly tests in your Home Learning book. Learn any that you got wrong.
English: Our learning has included a 'Talk for Writing' unit called Incredible India. We have now used the script to write a class text about Florida. Next week, we will be composing our own text about a fictional holiday destination. For Home Learning, draw a birds eye view of an island or peninsular and label its geographical features and attractions. We will use your drawings as an aid to writing.
Maths: Well done the six or seven of you that found some graphs to talk about in our Maths lesson. If you do not have a newspaper or magazine to look through you can find plenty using the internet. This week have a go at contructing a bar chart and a line graph. The data can be real or made up. Think carefully about what type of information you would use for each graph.
Today, we were able to tell the children how much we raised in our sponsored Butser Hill walk. The amazing total of £793.85 was sent to UNICEF yesterday. We have attached a montage of photographs from the day.
Friday 23rd June
---
Disappointingly, eight children were without their PE kit or trainers today and therefore unable to take part in the lesson. Please ensure all kit is in school every day, particularly after clubs where it may make its way home.
---
Spellings: build, heard, purpose, material, arrive, actual, answer, thought, island, breath.
English: This week we have reviewed our Grammar Glossaries so that they are ready to take to Year 5. Several new pages have been started and there are some to complete: determiners and the prefixes - un- dis- mis- re- pre- super- anti- auto.
For each prefix, record five words and illustrate the words. For example, un - unfortunate, dis - disappear etc.
Maths: We have had fun looking at and creating graphs. Look at magazines, newspapers and leaflets. Find examples of different graphs. What type of graph is it? What information does it show? Can you think of two questions that you could ask about the information? Be ready to share this on Monday as we will be continuing with this topic next week.
---
We have thoroughly enjoyed the 'Rivers of the World' lessons taught so far. Keep working on these. Please make sure that you ask me for resources (photocopying, printing, Blutac, etc.) well before you are due to start your lesson.
---
We will know the total amount raised for UNICEF on Monday so watch out for a flyer showing this along with photos of the day.
---
Friday 16th June
It was so good to see so many of you take part in the Butser Hill Walk. I know there were others who wanted to participate but had other commitments. So thank you if you sponsored staff or other walkers. Sponsor money needs to be sent in to the office so that we can send every penny to UNICEF.
I hope you all enjoyed sports day and sharing lunch with your families and friends.
Spellings: describe, suppose, possess, sentence, guard, busy, calendar, accident, separate, experiment.
Have a go at writing a humorous paragraph using each word.
English: For our 'Talk for Writing' unit of work, we have been learning a script called 'Incredible India'. How much of it can you remember?
Maths: This week in maths we have been learning about translating, rotating and reflecting shapes on a grid. One of our Maths objectives is to research real life contexts for these skills. We thought of pattern design. Can you think of any more? Have a go at this research.
Topic: Please continue to research and create your river lesson plans with your partners. Our lessons start on Monday 19th June with Harlan and James, then Anna and Toby on Wednesday 21st and Mya and Lottie on the 23rd. Make sure you give me any sheets to photocopy in advance and let me know of any other resources you need. Ms Baigent and I will be your classroom assistants so make sure that you have given us a job to do.
Friday 9th June
Welcome back and I hope you all had a good half term.
Just a reminder that it's not too late to join us on the Butser Hill Walk tomorrow. All funds raised are going to UNICEF.
Spellings: extreme, woman, continue, exercise, ordinary, possible, guide, therefore, popular, fruit.
Maths: Continue to learn times tables. Some of you have been awarded certificates for different sets of tables. Our aim is for everyone to have all three by the end of the year.
Rivers of the World Home Learning: You all know who your partner is, which river you are finding out about and when you are teaching your lesson. Your next step is to think about how you like to learn and what types of lessons you enjoy and get the most out of. Think about your ideas for teaching the class about your river. Jot down some notes and be ready to share them with me on Monday.
Thank you for taking the time to fill in the pupil surveys. I do look at them carefully to see what is being done well and where improvements can be made.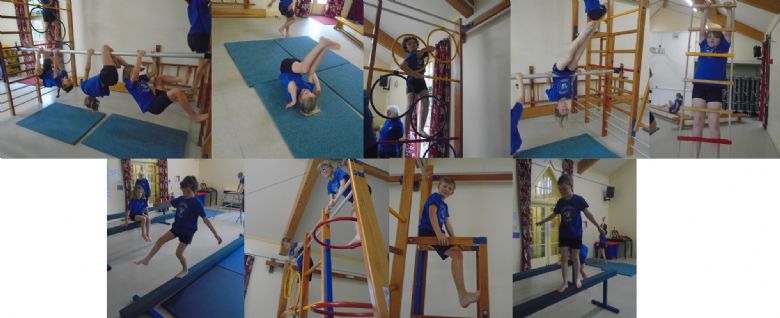 Friday 26th May
I hope you all have a great half term and have lots to tell us about when you get back on Tuesday 6th June.
I have not set any Home Learning for the holiday but it would be good for you to keep up with reading daily (hopefully you have accepted the Bookopoly challenge for the summer term). Also, if you know you are not confident with times tables keep going on those.
Swimming starts next half term and our time will be first thing on Monday morning. You will be pleased to know that you don't need to come to school in your swimming costume but please bring your kit with you on your first day back (we may be able to find a time to swim during the week as we are not here on Monday but no promises!)
Friday 19th May
Spellings: imagine, probably, reign, knowledge, favourite, position, learn, regular, occasion, library.
English: I have attached an activity linked to the UNICEF Day for Change. Remember to check spellings on your poster.
Maths: Have a go at drawing your own net for a triangular prism. Make the shape and bring it in on Thursday to add to our class collection of 3D shapes.
Topic: Next week, we will be looking at the Doomsday Book. Find out what this is and be ready to share your learning with the class.
Mrs Langan and I will be risk assessing the Butser Hill Walk (UNICEF Day for Change) at the weekend. We will be able to tell you exactly how far we walked on Monday. Let's hope we don't get lost!
---
Friday 12th May
Class Assembly
Thank you to all who supported Class 4 by coming to watch our assembly on Thursday when we were able to share aspects of our learning:
Our scientists enjoyed showing their home made light saber in assembly this week - they had used their circuit knowledge and problem solving skills to good effect!
Our mathematicians gave clear explanations (and a sneaky Year 6 revision session) to tell us how nad why they had sorted a range of 2D shapes.
Well done Year 4!
Spellings: certain, eight, naughty, believe, grammar, early, appear, different, centre, forward.
English: Have a go at putting these in sentences written in present perfect tense.
Maths: Continue to learn times tables ready for a timed challenge on Friday.
I have attached a sheet for you to make a 3D shape. This will be needed for our work on 3D shape next week.
Golden Mile
As part of our commitment to encourage healthy lifestyle choices, the whole school is taking part in the Golden Mile initiative from Monday! This involves children walking, jogging or running around a pre-set course and each of their completed laps being logged and recorded. The children will be able to keep track of how many laps they've completed individually as well as seeing how their laps have contributed to our overall school total.
Children will need their outdoor P.E. trainers to take part, and Year 4 will have the opportunity to do their laps during morning break on Thursdays and lunchtime break on Wednesdays.
---
Friday 5th May
We have received official notification that we have achieved Level 1 of the RRSA. As a school community we have been working hard to embed the Articles adopted by the UN Convention on the Rights of the Child into every part of our school lives. I would like to thank all of the Year 4 children who volunteered to talk with the assessor.
Home Learning:
Spellings: enough, through, caught, century, surprise, famous, particular, question, promise, minute
English: The grammar focus for this week has been to use the present perfect tense in our writing. For example:
Simple past tense - We used the present perfect tense
Present perfect tense - We have used the present perfect tense
Ask your child to explain when we would use the present perfect tense. I have given out a sheet for them to have a go at. All can complete Activity 1 but why not have a go at Activities 2 and 3 for a challenge.
Maths:
The maths focus has been to consider angles that are acute and obtuse. Make a list of angles around your home and garden that are acute or obtuse. Draw up a table to show your findings.
---
Friday 28th April
Welcome back!
Home Learning
Spellings: complete, experience, notice, remember, strange, straight, address, often, height, increase
Following on from our Science lesson this week, please research alternative ways of producing electricity and present this in a manner of your choice. The new Bookopoly challenge has begun today and can be found in book bags - get selecting your first text.
Car Park safety and the ROC
During the last week of the Spring Term, we took part in a 'Car Park Safety' session. The children were absolutely brilliant at identifying potential hazards and talking about safe practice. A couple of the main discussion points were: where to drop off in the mornings and where to park if all marked bays are full. The children were quite indignant when a delivery van drew up and parked in the disabled bay while they were out there. Quite a few of our class members quoted Article 6 of the Convention of the Rights of the Child, 'Every child has a right to life', during discussions and had clearly linked this to our responsibility to keeping them safe.
Save the Dates
I have two dates for you to put on your calendars:
2.45pm on Tuesday 2nd May - Year 4 Meet the Teacher to discuss details of our upcoming residential
Saturday 10th June - we will be holding a sponsored walk to raise money for UNICEF - please see the letter which came out earlier this week for more details and keep an eye on bookbags for sponsorship forms coming home soon.
---
Friday 31st March
Spellings for this week: juicy, nervous, dangerously, lorries, wriggle, visibly, symbol, excellent
Have a go at using these in a sentence. Even better, have a go at using them in a sentence which has an embedded subordinate clause (relative embedded clause) for example: At the weekend, I picked several strawberries, that were plump and juicy, from the bed on my allotment.
English: I have attached an activity to help you with creating sentences with subordinate clauses.
Maths: I would like to return to our learning about fractions this week. I have attached a series of challenge cards from Twinkl for you to have a go at. One of the cards refers to Australian dollars ($) but you can pretend it says £ if you wish.
It was super to see so many parents and extended family members come to our Art exhibition. Hopefully you enjoyed looking at what has been going on throughout the school aswell as having a go at the activities in your child's class.
---
Friday 24th March
Spellings for this week: '-ssion' profession, session, percussion, passion, mission and possession
Can you think of any more? What do they mean?
English: I would like you to focus on working on your Grammar Glossary. You now have a checklist of grammar terms that we focus on in Year 3 and 4. Choose some and have a go at writing what they mean and give examples. You could also write a short piece of fiction or non-fiction to show that you can apply the aspects you chose to look at.
Maths: We have focussed on rounding decimals with 1 and 2 decimal points. Can you explain to an adult how you would decide whether to round a number up or down to the nearest whole number? Write your explanation and give some examples.
On Friday 31st March we are celebrating the artwork going on around the school. Please come and join us in the Year 4 area at 2.00pm when you can view the exhibits from this term.
Friday 17th March
Spellings for the week: ('sion' words) extension, collision, confusion, exclusion, infusion, explosion and corrosion.
Can you find any more words with 'sion' endings?
English: I have attached several worksheets for you to practise using conjunctions. There are three levels of challenge for you to choose from.
Maths: I have attached several worksheets for you to practise ordering decimals. There are three different levels of challenge for you to choose from.
Purple Mash
I have set a 2Do about Electricity and a debate about Home Learning.
Wednesday was a day of art for the class. The theme was insects and various skills were practised. Look at our creations!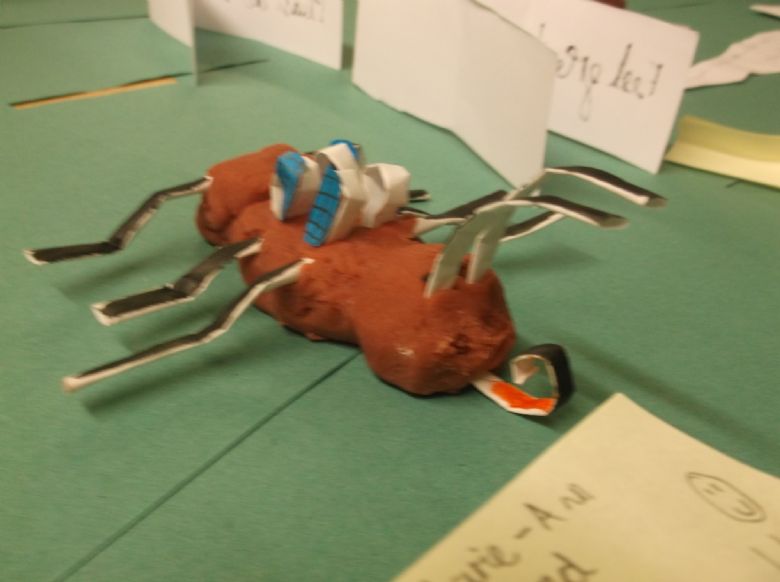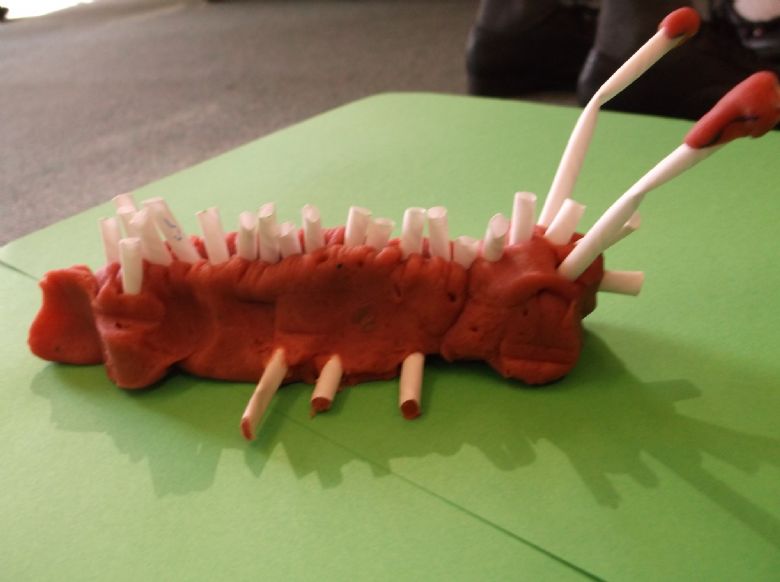 Friday 10th March
Spellings for the week: physician, optician, magician, politician, electrician
Can you add any 'cian' words to your list?
English: We have been focusing on report writing. We created an imaginary insect and wrote about it to produce a page for an information book. Have a go at creating an imaginary arachnid and write a report similar in style to the one you did for the insect. Remember you need headings and subheadings, technical vocabulary and you can include a labelled diagram. I look forward to seeing what you produce. You may word process your report if you wish.
Maths: We have revisited the times table challenge that we did at the end of last term. Have a go at writing out each set of times tables as quickly as you can. Ask someone to time you and give you a score and record how long it took you.
I have also set three '2Dos' on Purple Mash, two about the Anglo-Saxons and one about the Vikings. I hope you will have a go at them.
Winchester Trip
---
---
World Book Day
---
Friday 17th February
I'm finding it hard to believe that we are already half way through the academic year. It was good to see so many of the children at Parent Consultation evening which hopefully allowed them to have a say in what is affecting them in the classroom.
There are no set 2dos over half term as we all need some R and R. However, it would be brilliant if you could look at some of the texts on the Bookopoly grid as well as plugging away at times tables if you need to.
Have a super half term.
---
Friday 10th February
A big thank you to all parents and other family members who came to our Class assembly. We are always pleased for the opportunity to show you how we are embedding Rights Respecting values into our school ethos.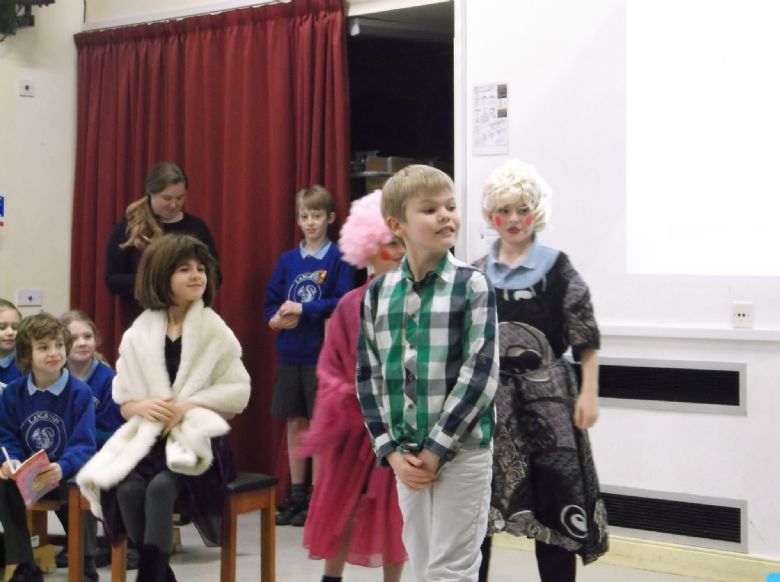 Our class assembly was a fantastic success thanks to all of the children especially our company of actors.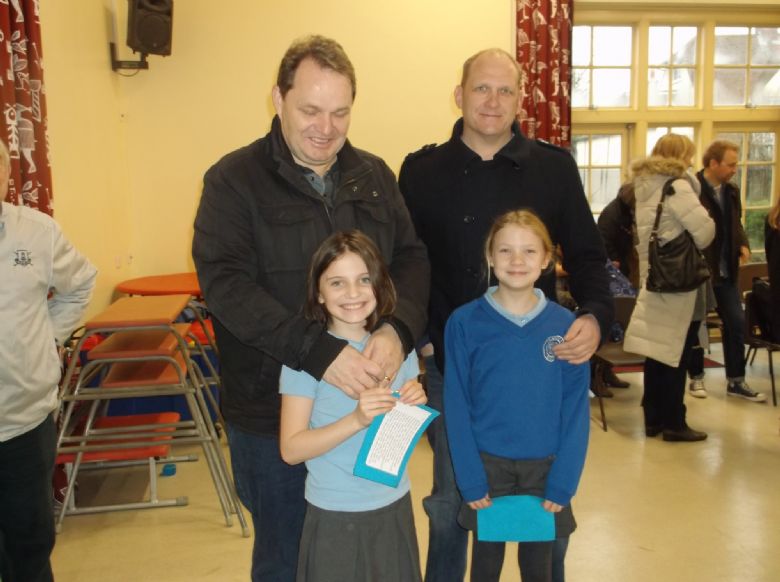 Thanks to all the parents and family members that supported our Rights Respecting assembly.
Friday 3rd February.
Spellings this week: add 'ing', 'er', 'en' or 'ed' to these words ensuring the correct spelling - corner, fasten, awake, forget, begin, gerden, prefer, limit.
Have a go at putting each new word in a sentence.
Reading: Continue to have a go at the Spring Term Bookopoly. In your Reading Record you have several activities that require you to read a newspaper article. In one you have to predict the content of the article from the headline and in the other you need to look for statements that are opinion rather than fact. Have go at one activity this week and the other the following week.
Purple Mash: Chapter 4 of the book 'Planet Earth', online multiple choice, 'Perfect World' (this can be done online or in your Home Learning book) and Anglo-Saxon beliefs (you will need to do some research about Anglo-Saxon gods for this task).
Grammar: This week we have been learning how to use the possessive apostrophe when the noun is singular and plural. For example: the girl's jumpers (one girl) or the girls' jumpers (more than one). Have a go at including some of these in any pieces of writing you do.
Maths: We have continued our learning on Fractions. I thought you might like to do something practical for Home Learning this week. So, find a recipe for your favourite biscuits, halve the quantities and bake them. When you bring your samples in, include the recipe with original and halved quantities.
---
Friday 27th January
What a fantastic day we've had! Everybody made such an effort to participate in our Cultural Day and from your children's responses it is clear they would like to make this a regular activity. We have already started talking about how we could develop it.
Spellings this week: scene/seen, mail/male, bawl/ball
You will need to know the correct spelling in context so make sure you know the meaning of each homophone.
In Maths, we have continued our unit on fractions and have ventured into adding fractions with the same denominator and then turning any improper fractions into mixed numbers. Eg. 1/4 + 4/4 = 5/4 = 1 1/4
From Purple Mash, I have set the next chapter of Planet Earth, the multiple choice and 'The Story Continues'. I have also set 'Fractonio's Pizzeria' .
Just a reminder that our class assembly is on Thursday 9th January at 8:50.
Friday 20th January
Your children have excelled themselves with their Home Learning projects on habitats. They have really been creative with the materials used and have found out useful information about the different habitats found around the British Isles. Thank you for the support you have given them.
Spellings this week are related to our Anglo-Saxon topic: Anglo-Saxon, jewellery, runes, Sutton Hoo, Mercia, Northumbria, Wessex and artefact.
In Maths we have been looking at hundredths and tenths. As well as being able to count in hundredths we have been finding hundredths and tenths of a given number. Ask an adult at home to set you 10 questions to test your understanding. Eg. 1/100 of 300, 1/10 of 50, 3/10 of 50. Next week we will be adding fractions with the same denominator. Have a look on Interactive Maths to see if there is a game that you could recommend to the class that practises this skill.
From Purple Mash I would like you to read the first chapter of 'Planet Earth', have a go at the multiple choice quiz and the writing challenge 'Lost'. Don't forget to look at your gap analysis and choose one of statements in a red box as your learning objective.
---
Friday 13th January
This week, we have started an extended unit of learning from the book 'Beowulf'. We are using Michael Morpurgo's version. If you are interested in purchasing this classic text to use as part of Home Learning the ISBN is 1-84428-754-8.
In order to extend our vocabulary, we have been constructing word ladders starting with 'mood' words that relate to Grendal/the Thanes at the beginning of the story. Then, using a thesaurus, we listed similar words, placing them in order of intensity. For example:- upset - angry - furious - enraged - crazed - apoplectic. We will be using these ladders to write a piece of text building up to where Grendall becomes so enraged he embarks on his murderous campaign.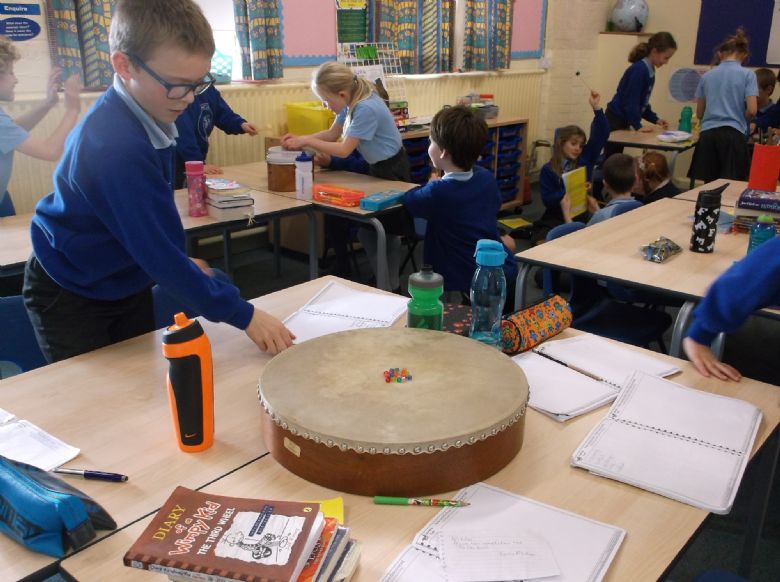 Investigating how sounds are made and how they are changed.
---
Friday 6th January
Welcome back to a new year and a new term. I hope you all had a super break.
First, there are a few changes to our timetable this term. The main one is that our Games PE session is now on Monday morning at 8:45 a.m. and we will be outside as often as we can so would ask that children come in ready for this. They will need a warm jogging suit and in the colder months, may also like to wear a base layer, a hat and gloves. Our second session is on Friday afternoon which will be indoors when the children will need their school PE T-shirt and shorts.
In Maths, we have started a new unit of learning on fractions. Many of the children have recommended games they have already discovered on Interactive Maths to support this unit. Have a look and see what you can find!
For Home Learning, I have set: Chapter 3 of Time Freeze; the online multiple choice activity; Comparing Characters and Fraction Wall.
To support our Science unit on 'Sound', look at Purple Mash under 'Topics' then 'Sound' and you will find a sound slideshow which will give you information to help complete the Sounds postcard and quiz.
I hope you have the practical task 'Habitat in a Box' under way. Please speak to me if there are any problems.
Enjoy your weekend!
---
Friday 16th December
Chelsea Champion: Mya
Phew, we made it!
You will find your child's new gap analysis for reading, writing and maths in their Home Learning Journal. While all interactive resources remain at your disposal and we would encourage regular reading, there are no new home learning tasks for the holidays; please enjoy the break, rest and come back ready to learn in the new year!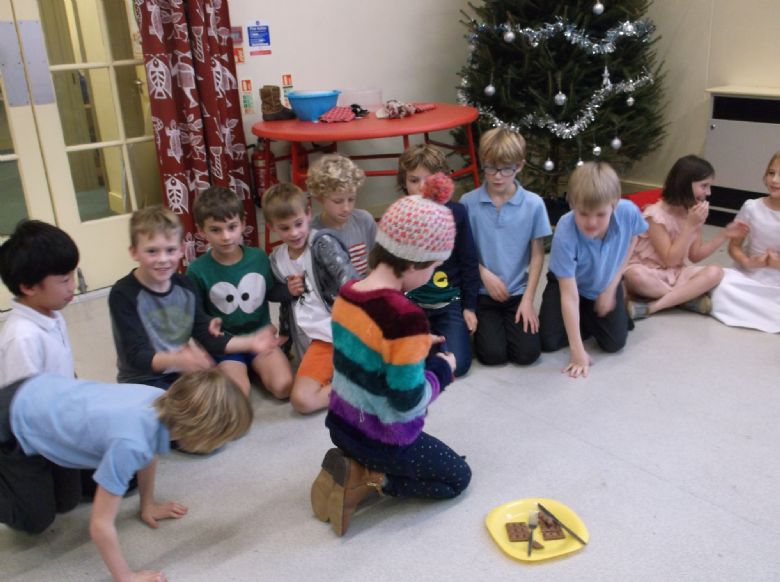 Your children are bringing home a Christmas story that they have written using the story 'Nicolas le Monstre' as a model. They have worked extremely hard on the vocabulary and although not all perfect, I hope you will appreciate their efforts.
There are changes to our PE times for next term. Year 4 PE will be first thing on a Monday morning and last thing on a Friday. Please send your child in wearing their PE kit on Monday mornings.
I hope you all have a brilliant holiday and come back refreshed in the new year.
---
Friday 9th December
Chelsea Champion: Alice E
Spellngs this week: Strange, strength, surprise, therefore, though, although, thought and through
I will be holding the 'Crack it by Christmas' times tables challenge during the week so practise all tables. From Purple Mash, I have set chapter 2 of 'Time Freeze', an online multiple choice and a writing activity to accompany the chapter. I have also attached a set of worksheets on 'Area' that you can print and complete if you wish.
Thank you to all of you that came to our open afternoon. It was good to see so many of you and I hope you enjoyed our 'fast and furious' dance. The children certainly demonstrated high energy levels for a Friday afternoon.
The children seemed to enjoy challenging you to place the counties on the map. Well done those of you that had a go even though we had extended Cumbria somewhat.
Details will come home on Monday regarding the 'Shoe box' activity that I mentioned last week.
---
Friday 2nd December
Coming soon - a practical Home Learning project which will require a shoe box or similar. Please put one aside for this activity.
Our long term study in Science involves investigating our school grounds. Look at what we found.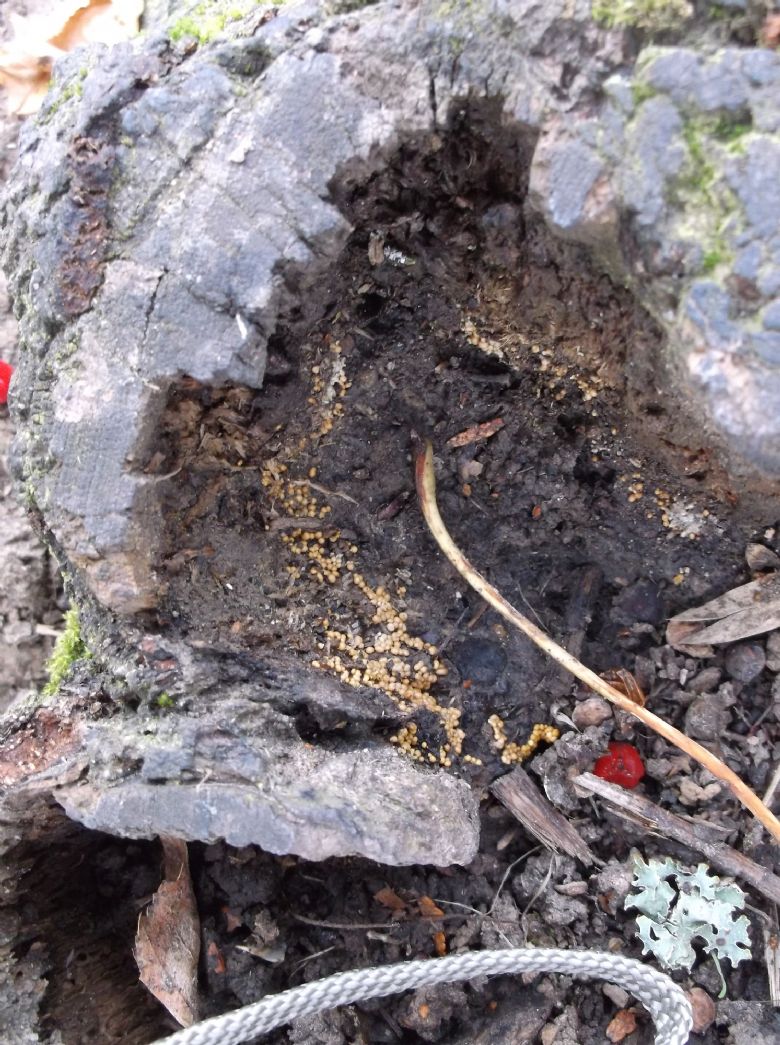 ---
Friday 25th November
We have looked at a method of subtraction that is new to me and I thought I would share it with the class. Have a look at the photograph of the flipchart and ask your child if they can explain why it works.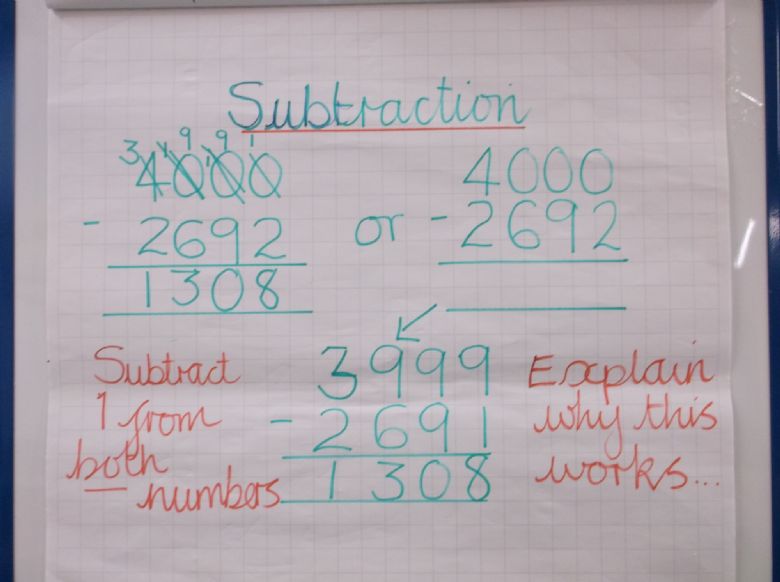 Coming up... Next week's grammar focus will be Pronouns.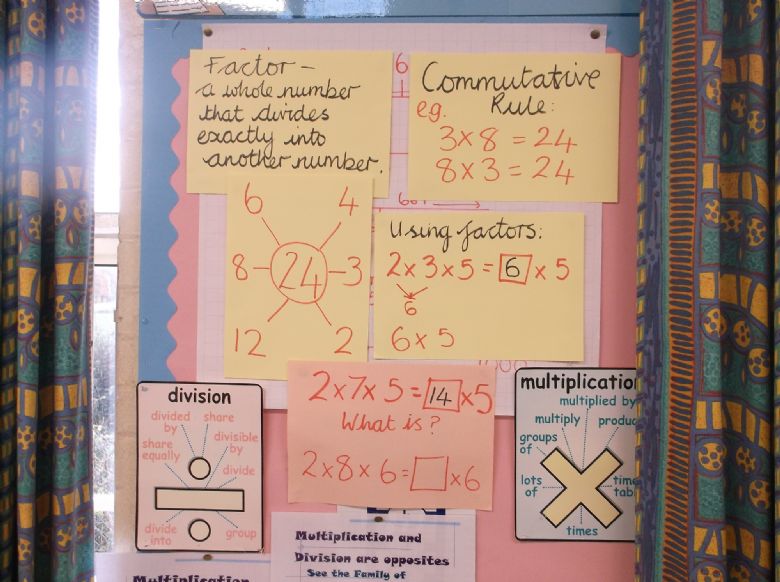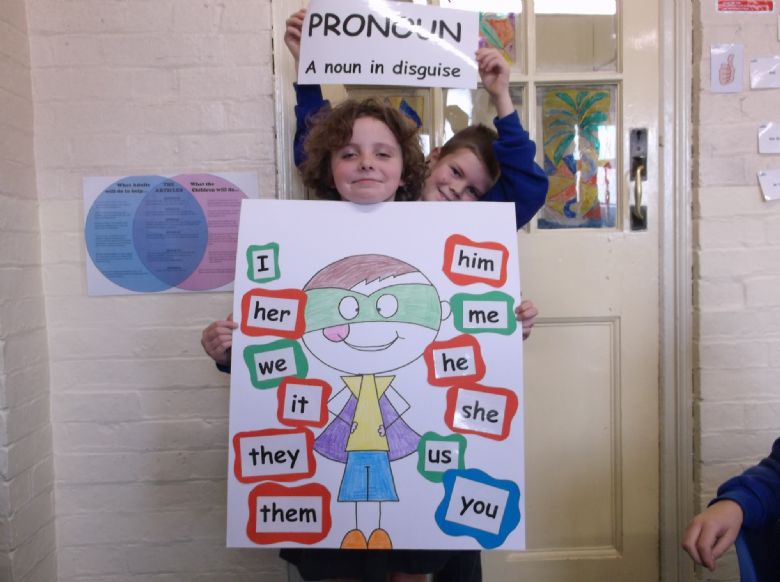 ---
Friday 11th November
EGGSPERIMENT UPDATE
Following on from our investigation about what happens to egg shell when it is immersed in vinegar or water, we then tried the same eggsperiment with orange juice, Sprite, Coca Cola and milk. Ask your child to talk to you about the results. We discussed what might be the best drink to have before bedtime.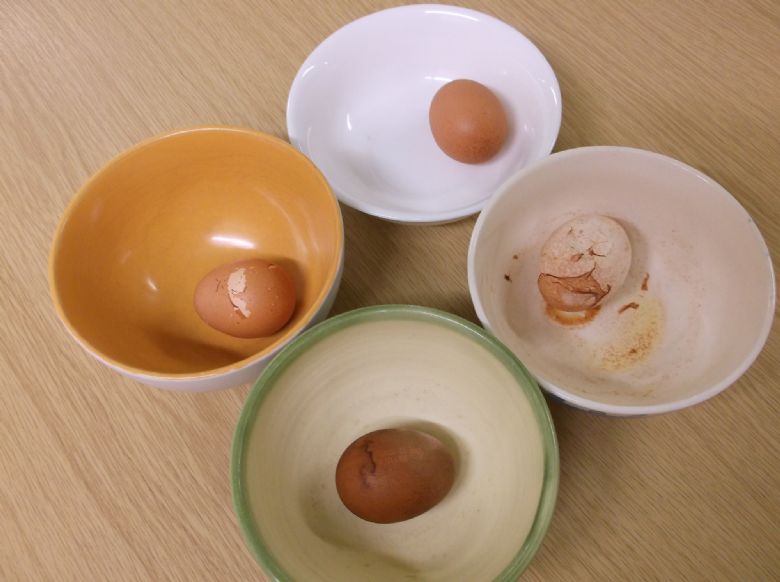 In English this week, from our reading of the book 'King Kong' by Anthony Brown, we discussed the ethics behind keeping animals in zoos, safari parks and wildlife parks. From the debate that ensued, we have drafted speeches to put our points of view to a fictional government review panel. It is encouraging that the children are so well-informed about environmental issues and can express their own opinions so well. Article 12 of the UN Convention ROC Charter is alive and kicking in class 4!
In Maths, we have focused on using multiplication and division facts to solve problems.
---
Friday 21st October
Gap Analysis: Your child's gap analysis for reading, writing and maths has been stuck into Home Learning Journals and sent home today. These should be used to help target home learning more specifically; select an objective which is red (working towards) and focus on building this skill using the online resources, reading and practical maths activites as appropriate.
Thank you to all who came to watch our class assembly. Your children have been working extremely hard and enjoyed showing what they have learned.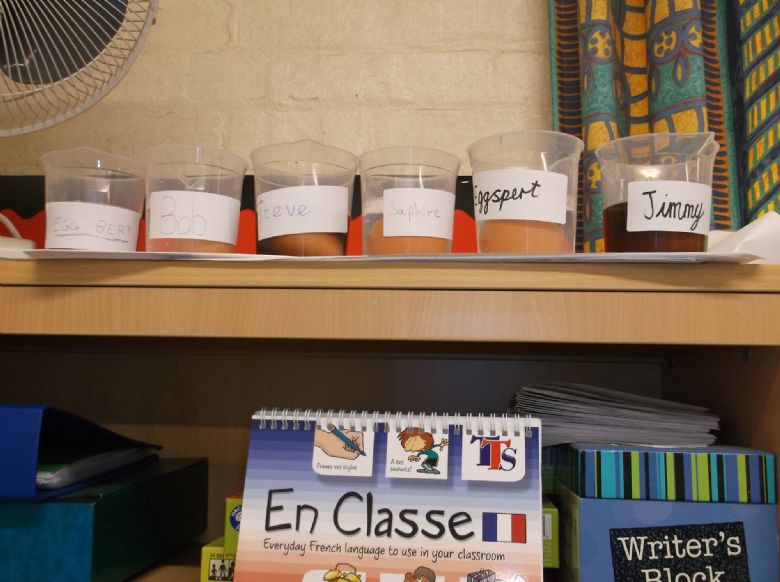 I have put some more activities in the Purple Mash 2Do list . There is one more for Black History Month, a grammar activity, an online reading challenge and two geography activities.
Our grammar focus for a couple of weeks has been to identify main and subordinate clauses and to rearrange them to vary the sentences we write.
I hope you all have a good half term.
---
Friday 14th October
In English the grammar focus has been identifying and writing sentences that include a main clause and a subordinate clause. For example: Ryan put on his coat because it was cold.
In Maths, we will be focusing on rapid recall of the 6 and 7 times tables. We have moved on to solving problems using addition and subtraction of 4 digit numbers. Please use the Interactive Resources games to support this at home.
NEWS FLASH!
Log on to Purple Mash and try the 2Do activities. Have a go at labeling the digestive system.
As October is Black History Month I have added an activity that you could complete. Each week during the month I will add a different activity.
---
Home Learning Project:
Our geography topic includes finding out about our county of Hampshire. The project is to create a poster, leaflet or booklet about a place you have visited in Hampshire. Include: pictures and photos; headings and subheadings and maps (The Digimap password is now GU32 3PJ dilked08 ). You will need to give information about the place you visited as well as a recount of your visit. The submission date for this project is Thursday 3rd November.
---
Autumn Term Meet the Teacher
It was lovely to meet you all during our first 'Meet the Teacher' of the year. For those of you who were unable to join us please find a quick summary below of the main points:
Tour of the Classroom - how the learning environment has been designed to support your children's learning and independence, including the creation of 'Class Charters' based around the Rights of the Child
Housepoint update - clarification of the new housepoint charter as outlined in the Pupil Passports at the end of last term
Changes to class website page
Bookopoly - new challenge sheet out Friday 16th September, please check book bags or click the link
Headlice - Please notify the office of any cases
Autumn Curriculum overview discussed - see below
---
Click on the links below for useful websites: