Phonics success puts us in top 3% of Primary Schools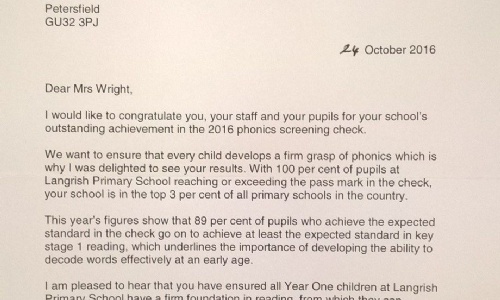 We were delighted to receive a letter of recognition from Nick Gibb (Secretary of State for School Standards) this week commending our school community for their achievements in the annual Year 1 Phonics Test. Congratulations to all involved for their hard work.
No news stories have been added to this category yet.