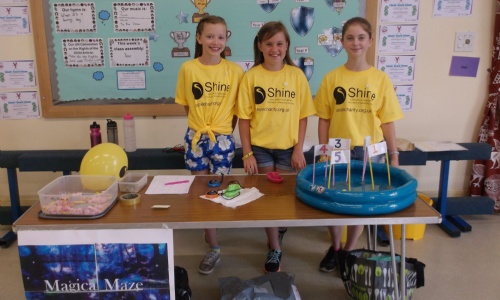 Langrish pupils raised £403.77 during their Charity Day which was in aid of Shine.
Classes came into the hall to try the different activities designed by Year 6 students. They blew boats and Malteasers, threw balls at moving targets, spun around poles before kicking penalties, tasted smoothies, had cream pies thrown in their face and pinned the nut on Nutty! Click here to see more photos of the day.
Thanks for all of the generous donations and support.