Red House Jumble funds new library books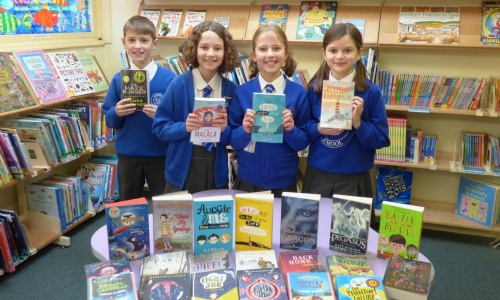 On Friday 9th February, our Red House Captains, accompanied by two Red House Librarians, visited our local branch of Waterstones to spend the £160 raised during our House Jumble Sale.
Many thanks to all those who donated or came and supported the event, the children had a fab time selecting new titles, many of which were snatched off the shelves immediately to be read over the half term break! What a lovely way to end the half term with such a buzz about reading.