Celebrating the Queen's 90th Birthday!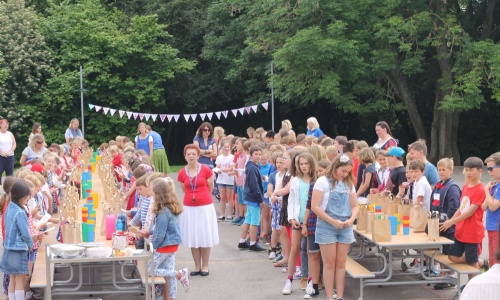 We've had a great day celebrating the Queen's official birthday!
Langrish looked beautifully patriotic today as all staff and children turned up dressed in red, white and blue for a day of festivities to celebrate the Queen's 90th birthday (click here for more pictures). Throughout the day, across the school, learning has focussed around her majesty: the National Anthem was sung in assesmbly and to launch our special street party; colourful bunting, celebrating all things British from across the last 9 decades, was created; debates over which decade would have been the most exciting to have been monarch in were had; birthday cards designed; live national television celebrations watched; Royal Family trees created and even various games of 'Pin the Tail on the Corgi' competed!
What a great day, thank you to all for your enthusiasm and energy in making it such a success; Happy Birthday your majesty!