We are a creative school that nurtures our children's creativity. We value art, music, design and technology, dance and drama as part of our broad and balanced creative curriculum. The skills and knowledge our pupils develop throughout each creative subject are mapped across each key stage to ensure progression of skills. We champion the positive power creativity has in supporting learning, mental health and resilience in our children.
Music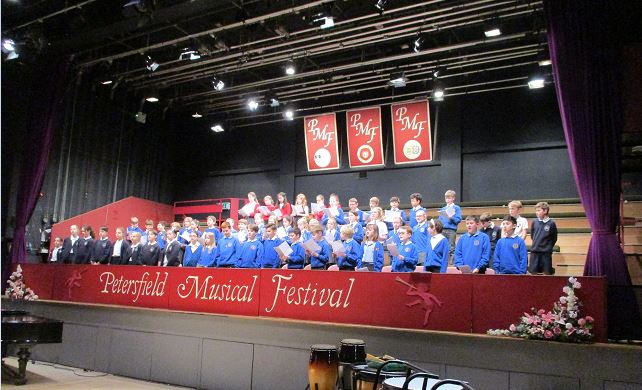 Music sessions are taught across the school using the Charanga programme. We access a vast library of resources, songs, instrumental courses and creative apps. Charanga allows our children to explore a range of music to excite and engage them. Throughout all year groups there are a number of opportunities to perform. Our Year 5 classes have even performed at Petersfield Music Festival.
Choir club is open to both key stages and is run by our specialist after school. If a child would like to learn a particular instrument they are able to access individual music lessons provided by the Hampshire Music Service. We are a Music Mark school who support quality music education for all and aim to offer a collective voice for all those involved in music education.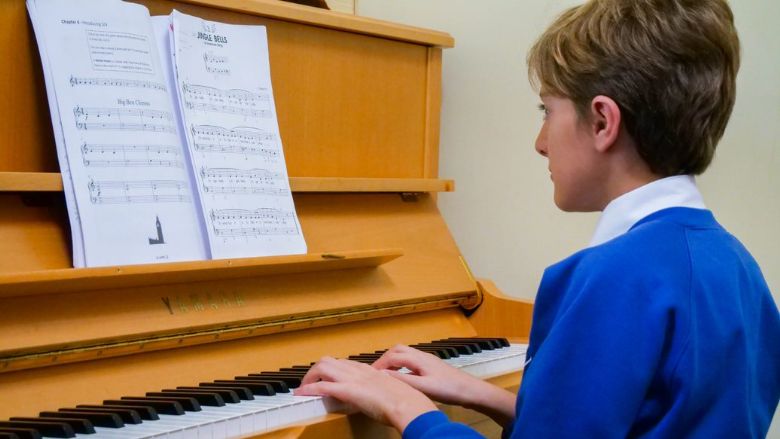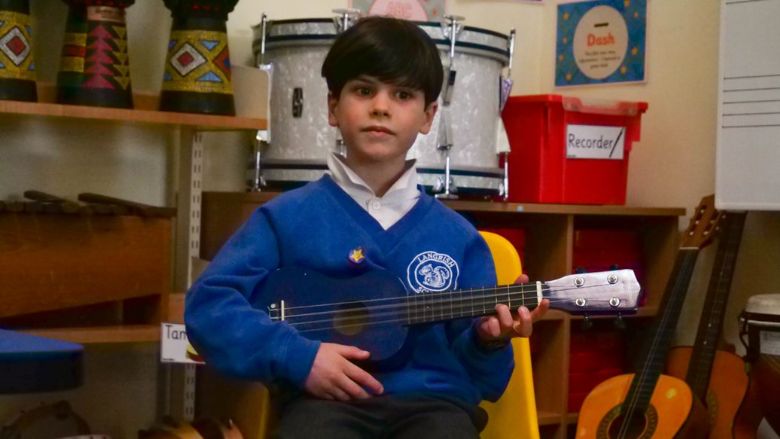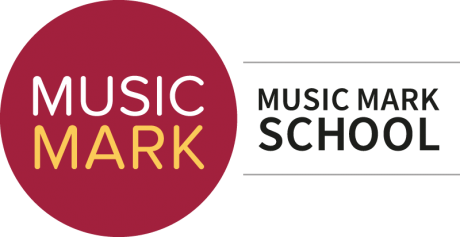 Art
At Langrish, we love taking part in wider community projects. We have taken part in the Climate Crisis Project ran by Hampshire County Council and created an art installation alongside other schools in Hampshire to raise awareness about climate change and environmental issues. The piece was called 'Our Climate Crisis Forest'. The children had such a sense of pride in our totem poles, which were even featured on ITV News!
"We only used recycled materials that we bought in from home to create our totem pole to raise awareness of plastic pollution"
"I liked how much effort we put into our project, we kept coming back to it and making improvements"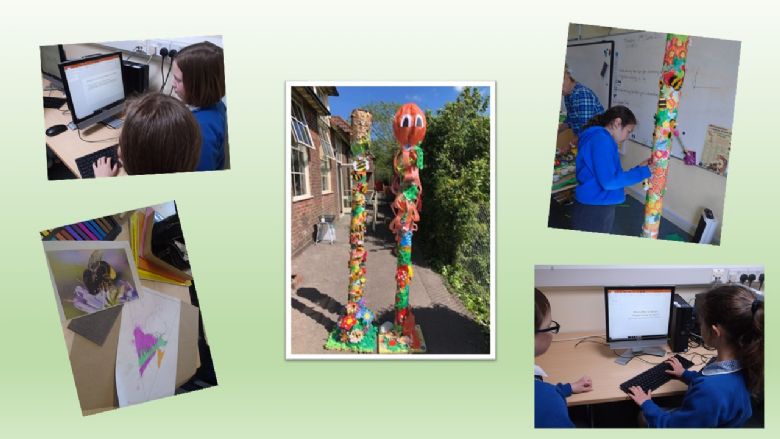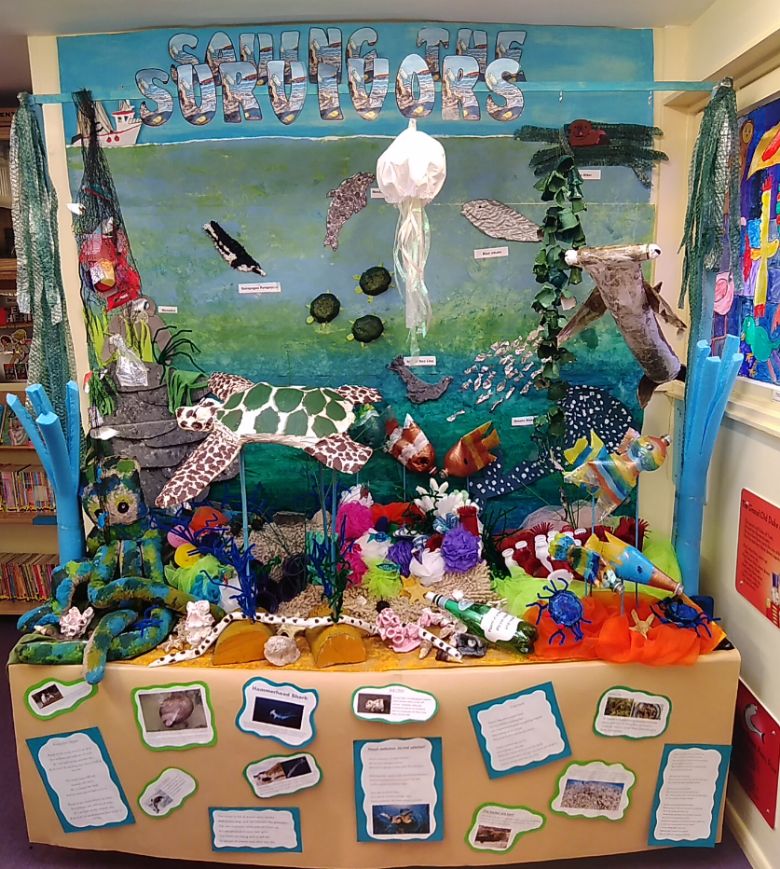 We have also taken part in the David Shepherd Global Canvas international art competition. This gave our children the opportunity to find out about endangered species, their habitats and threats they face. This also allowed the children to express themselves through their creativity. We won Michael O'Mara Books Personal Choice Award too!
Our after school Art Club provides an opportunity for our budding artists to engage with art and express their creativity further. They enjoy experimenting alongside our specialist volunteer across a range of projects.
Every year our children look forward to Take One Picture Week which aims to inspire a lifelong love of art and learning. We take one picture each year to inspire our cross-curricular learning across all year groups. Our Arts Ambassadors meet to discuss and choose a picture from a shortlist and provide feedback to their classes and gather ideas.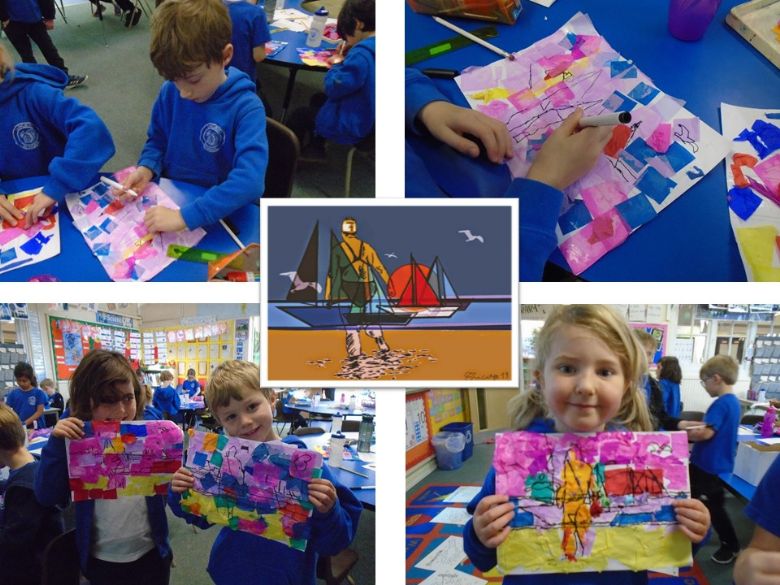 "Art and design is not just a subject to learn, but an activity that you can practise: with your hands, your eyes, your whole personality." Quentin Blake, Illustrator and Children's Laureate.
Drama & Dance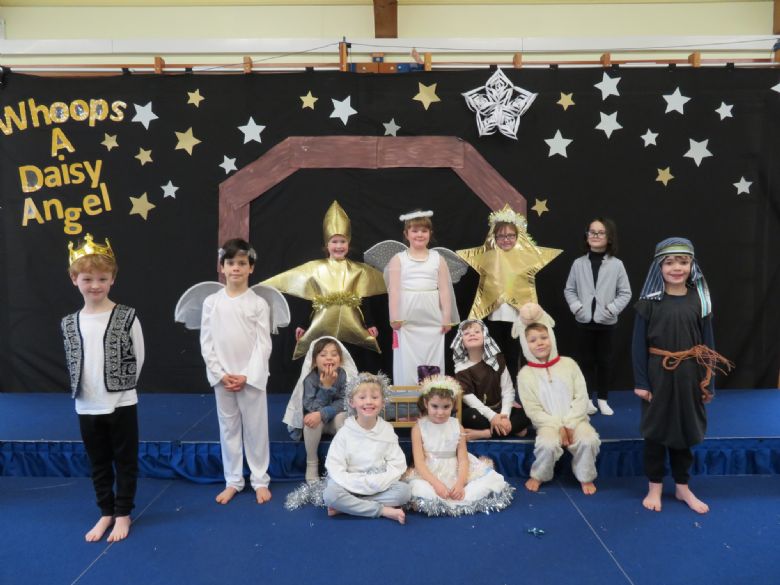 Children take part in a wide range of annual performances to audiences including our KS1 nativity. The children love acting, singing and retelling the Nativity story.
We also enjoy a variety of dance units in each year group which also provide an opportunity for us to perform. In KS1 our children take part in maypole dancing and UKS2 particularly enjoy their unit on street dance!
Each year group invites parents along to their class assemblies as an opportunity to showcase the exciting topics they've been learning about! Year 1 invited parents along to watch them perform their poems based on 'The Magic Box' by Kit Wright and the children had to imagine what they'd put into their own magic boxes. The ideas could be as fantastical as they liked and had to feature alliteration, onomatopoeia, bizarre opposites and magical creatures. They even painted and decorated their own magic boxes in which to keep a rolled-up 'scroll' version of their finished poem. Performance poetry spirals throughout our curriculum and Year 6 lead our Remembrance Service this week, sharing some history of the event before reading out a selection of their own poetry.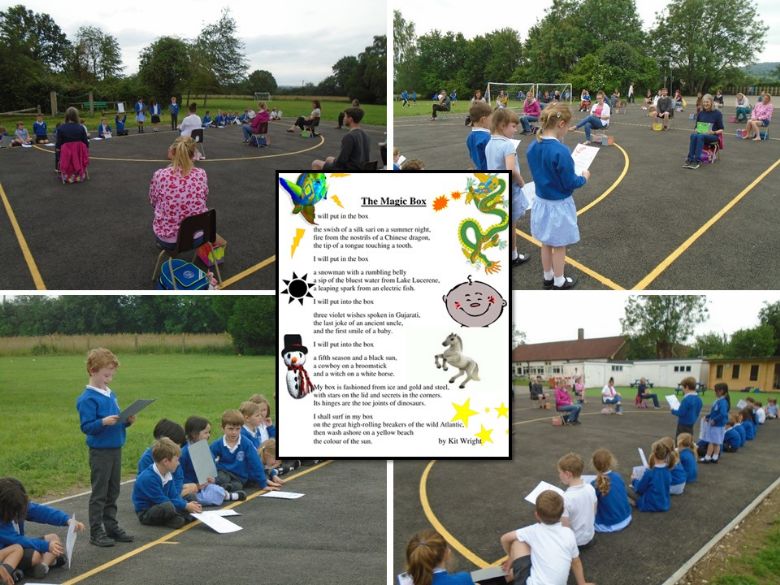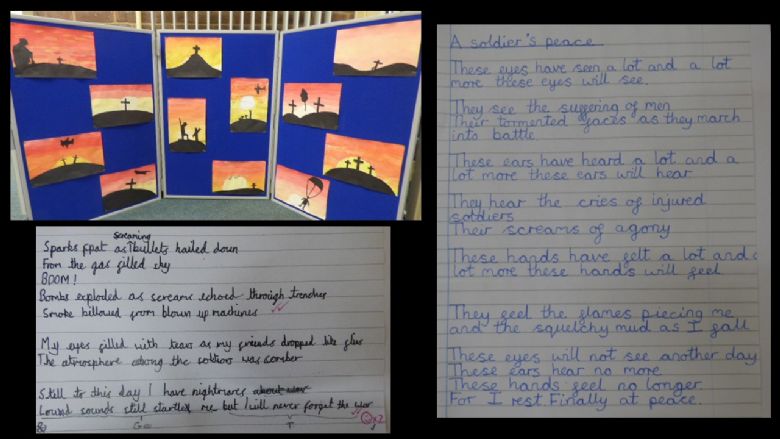 We enjoy going on a wide range of school trips to museums, cathedrals, theatres and inviting special visitors to our school to let our creative side shine! These experiences help our children build their confidence, concentration and develop their speech and communication skills.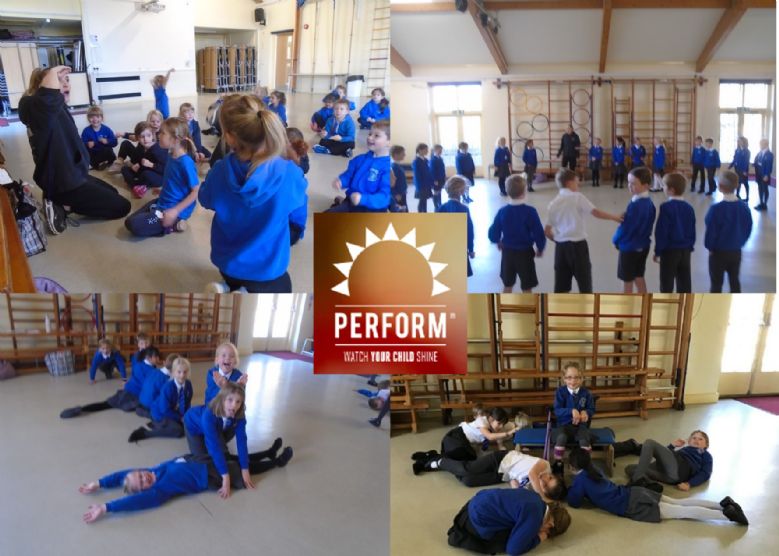 Design and technology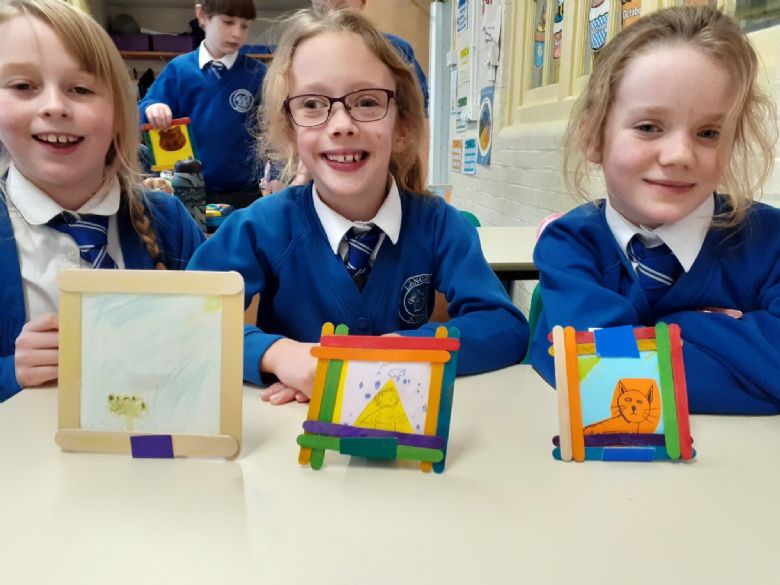 The subject of Design & Technology has transformed in recent years, aiming to put opportunities for innovation and creativity at the heart of the curriculum. Gone are the days of narrow and prescriptive projects where every child would make an identical Viking longboat; instead we see children creating useful and functional items, but also being encouraged to think outside with box with their designs and to add their own creative flair in the execution. By evaluating existing products first, the children get to magpie their favourite ideas, then spin them in whatever direction they can imagine. This could be in designing a page of pop-up book, a family photo frame, or even a moving fairground ride, but it could also be in creating a new flavour combination for a sandwich or a mind-blowingly original bread recipe. Having this opportunity to be creative is what gives the subject real meaning for the children, as they endeavour to create exciting and functional end products that are as individual as they are.
EYFS
Expressive arts and design is one of the seven areas of the Early Years Foundation Stage and is used to develop a child's imagination, creativity and their ability to use media and materials. Children do this in range of ways including singing songs and making music, dancing, playing with colours, textures and design. All these approaches to expressive arts help children to represent and understand their own feelings and ideas. In Reception at Langrish, children will be exposed so songs, dances and opportunities to create with materials every day in order to develop skills that they will continue to improve and apply in the older age groups.