Intent
At Langrish we believe that Music has the power to unite and engage all children. From Years 1 to 6 we follow the Charanga Model Music Curriculum. The Model Music Curriculum follows a spiral approach to musical learning. Within each unit of learning, children revisit existing knowledge and skills and then build upon and extend them incrementally. In this manner, learning is consolidated and augmented, allowing increasing musical confidence, while constantly being gently challenged to go further. A copy of the progression of skills can be found at the bottom of this page.
Implementation and Impact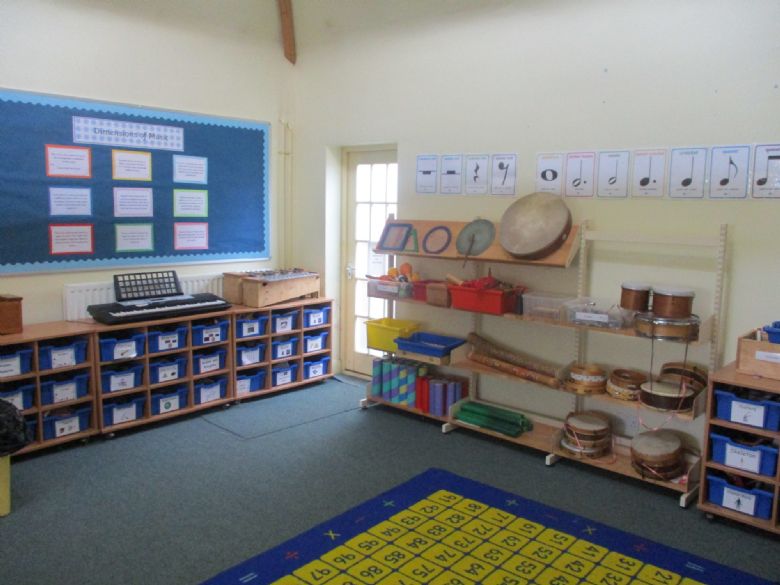 Throughout the school, curriculum music lessons are taught weekly in our Music and Drama room. Within this space children have access to a range of instruments as well as visual resources to support their learning. In addition, a large number of children also undertake individual instrument lessons delivered by Hampshire Music Service.
Within the half termly units children are encouraged to express themselves through playing instruments, composition, improvisation and performance. The Model Music Curriculum within Charanga allows our children to explore a range of music to excite and engage them. This includes studying a range of significant, diverse and influential historical and contemporary artists and composers to place their music in a global context. We explore a range of genres from modern k-pop to 18th Century Classical.
Music is interwoven into our school with opportunities to incorporate songs across all curriculum areas and assemblies. Within our whole school assemblies we have a weekly whole school music appreciation discussion, at this time children are encouraged to discuss the music and apply the musical vocabulary they have learnt within their music lessons. Singing often takes places during our assemblies and each week we have a whole school singing assembly. During this time children have the opportunity to practise their singing skills and learn a range of different songs.
We believe in the value of performance and aim to give children as many opportunities as possible to perform to different audiences, in order to develop their confidence and to experience, appreciate and appraise performances. Each unit culminates in a performance, this can be for parents, other classes or the school.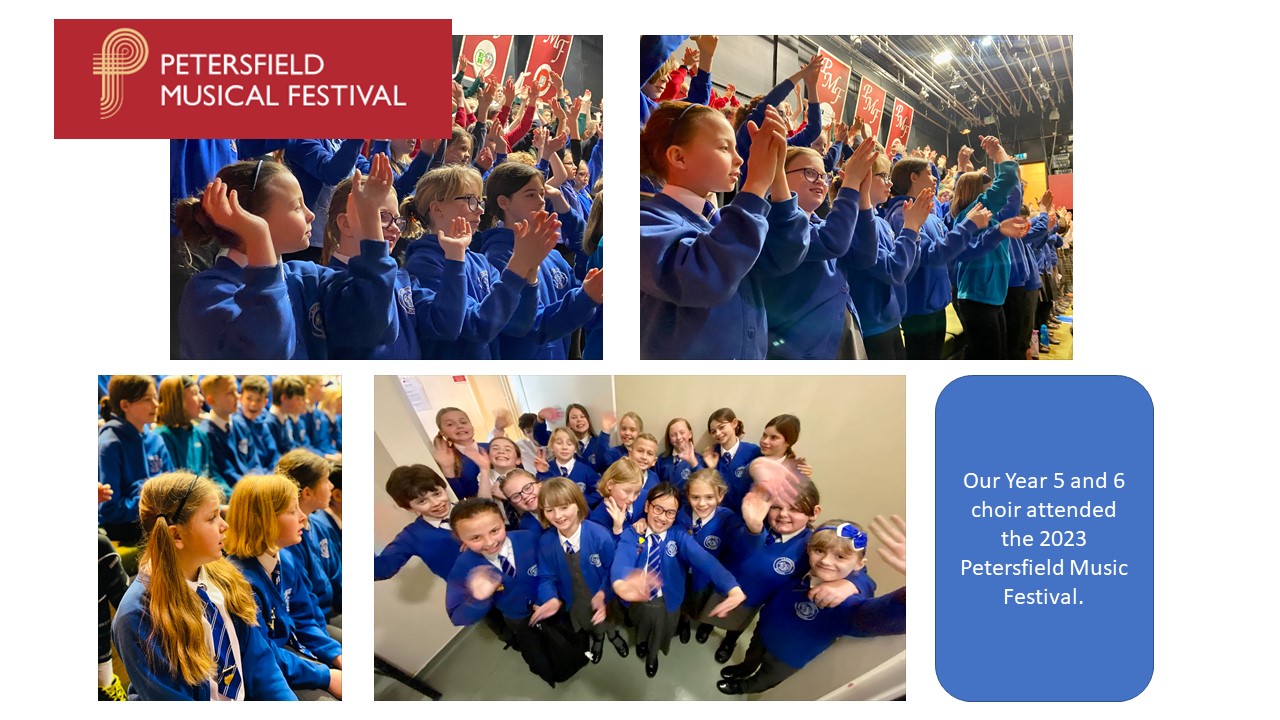 Many extra-curricular opportunities are on offer to students during their time at Langrish, which support and extend their musical education. This includes a Djembe drumming club and recorder club. Our Year 5 and 6 choir attend the Petersfield Music Festival each year and we are also soon to stage our own 'Langrish has Talent' showcase. We have been blown away by the talent that our children have! We are a Music Mark school who support quality music education for all and aim to offer a collective voice for all those involved in music education.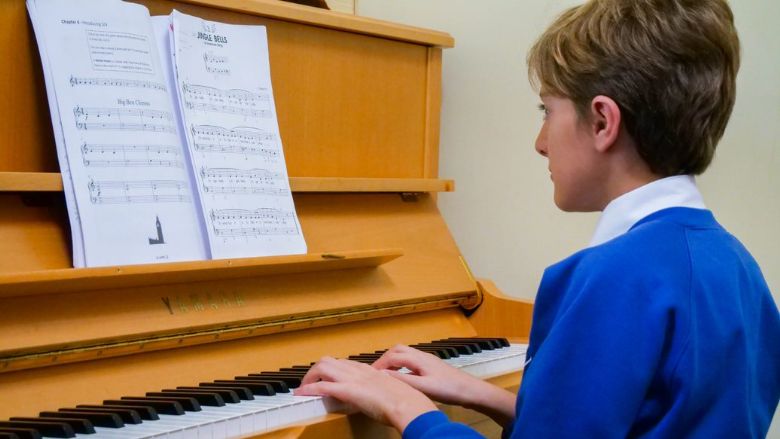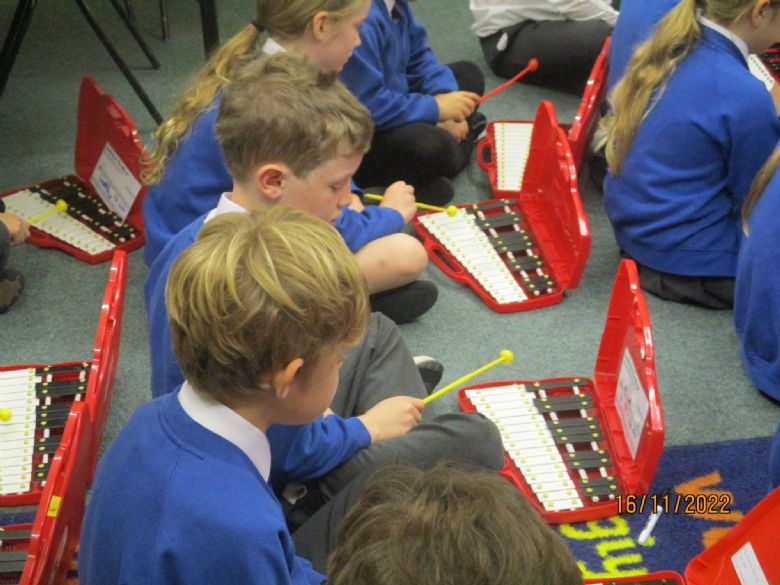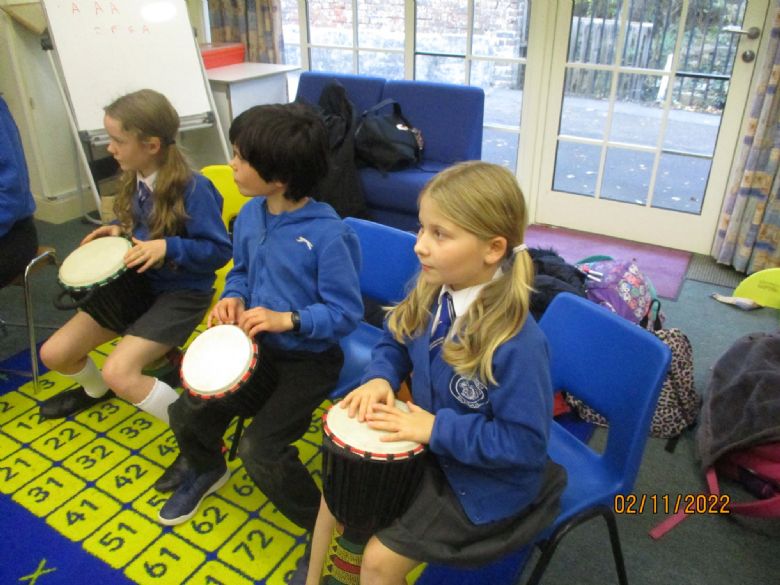 Impact
Children at Langrish have a true love and appreciation of Music! Our curriculum gives them the opportunity to explore a range of genres and to learn and apply musical vocabulary. Children are able to apply this vocabulary in a range of contexts and can give examples within a piece of music to support their ideas.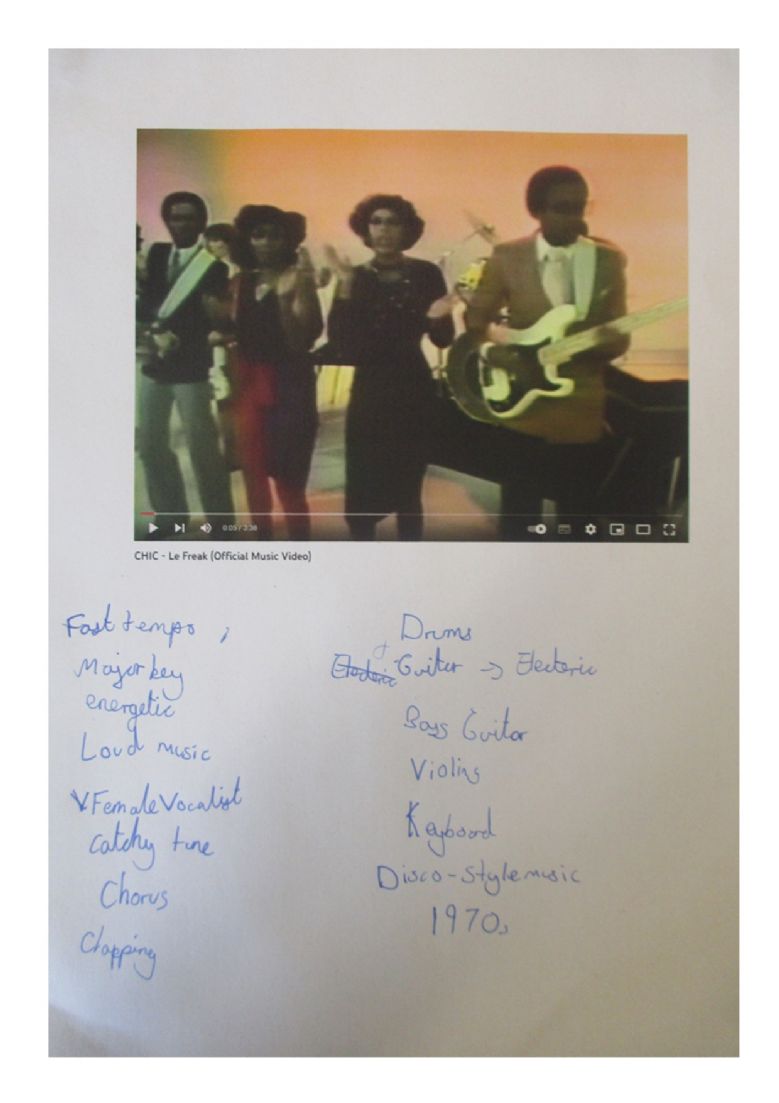 Example of appraising music as a whole school
Children are assessed continually within lessons and encouraged to challenge themselves. We have a range of visual resources available in our Music and Drama Room which children use to independently support themselves in their learning, whether through checking musical vocabulary or supporting with reading sheet music.
Each unit culminates in an assessment lesson where a different area of music is assessed each half term. Children create a videoed performance each half term which gives children the opportunity to watch their own performance and allows other classes to observe and appraise each other. Children are encouraged to use musical vocabulary to discuss and describe the performances they see.
SEND, inclusion & adaptation
We make Music accessible to all. We achieve this by:
Following a spiral, holistic curriculum which allows children to regularly revisit their learning.

Beginning each lesson with a music warm up to revisit and refresh key skills and vocabulary.

Offering a dedicated space for our music lessons, ensuring the correct dynamics, so that sound is not overwhelming.

Giving our children visual resources that can be used both independently or with teacher support.

We have selected a scheme that uses colourful, child-friendly images and visual learning hooks for newly introduced information wherever possible. It also provides a familiar visual format to guide children through their learning.

We prioritise in-depth understanding above the urge to speed though activities. We use routine, clarity and attention to detail.

Provide individual copies of sheet music when playing tuned instruments, this is provided with coloured overlays for children who require this.

Lessons including a mixture of auditory, visual and kinaesthetic experiences
Music in the EYFS
At Langrish, our musical learning begins in the EYFS. Songs and rhymes are used throughout the day to support learning in a range of curriculum areas. In addition to this our Reception children have a dedicated music time once a week. This consists of:
Exploring a variety of different genres

Exploring pulse, rhythm and pitch

Humming, tapping and clapping to a beat

Creating their own music using instruments and their voices

Opportunities to experiment with different instruments

Performing as part of each lesson

Using their bodies to find the rhythm

Musical games

The chance to explore glockenspiels and play in time with different songs
Pupil Voice