Rights Respecting Education
Implementation: How is knowledge and understanding structured, organised and developed across the curriculum?
At Langrish School, we believe that children's right to be involved in decisions that affect their lives (Article 12 UNCRC) needs to be evident in all aspects of the life of the school. Pupil participation in and through our active whole school parliament has resulted in child led initiatives, such as writing a pupils anti-bullying policy, redesigning a behaviour reflection sheet and influencing a healthy lunch time menu. These and other initiatives will continue to shape our school.
By putting the UNCRC at the heart of what we do, we are making a commitment to promote and uphold these rights. As adults, we strive to promote participation, show openness, take personal and collective responsibility, be there for all children and believe in children's capabilities and talents. We see our role as one of an activator and advocate.
The use of inquiry and participatory methods in our teaching and learning leads to greater engagement in and enjoyment of learning, as well as increased performance.
---
Rights Respecting Schools Award (Level 1)
Click here for more information on the UNICEF website.
---
Hampshire 2050
We have had the privilege to take part in a Commission of inquiry by Hampshire County Council aimed at understanding what people who live in the county think that Hampshire should look like in the future.
Ten pupils from KS2 attended two sessions with an advisor from the Children's Services team and were given the opportunity to talk about what they want Hampshire to be like in 2050 and what might prevent this from happening.
The second session was filmed for use in the Commission meeting and for publication on Youtube.
You can view the web version of the film on Environment and Place at:
www.youtube.com/watch?v=8u3ACifBwdA&feature=youtu.be
Some of the children involved expressed their opinions about the opportunity to participate in the commission:
'I felt that by listening to my opinion, it would help to change things' - Elizabeth, Year 3
'I felt that they were really interested in what children had to say and how we could have a say in the future' - Iris, Year 3
'It was useful because we got to think about what we wanted to leave for our descendants' - Finn, Year 5
'I felt like I was being listened to and I knew what I could do when I am older if I don't have a good environment' - Isabelle, Year 5
'It was useful that I was listened to and to know that I could make a change about what happens in the future' - Jacob, Year 5
'I think it will be really useful to them to know some children's opinions on the what is happening and the future' - Kayleigh, Year 4
---
PRESS RELEASE!
Langrish Primary School joins UNICEF UK's 'OutRight' campaign to speak out on children's rights.
On Friday 1st December, pupils at Langrish Primary School took part in OutRight - a nationwide celebration of children's rights organised by Unicef UK. Langrish is one of hundreds of schools across the country to be speaking out on children's rights and joined the celebration by creating posters to inform the school community and writing and delivering a letter to local MP Damien Hinds.
OutRight is Unicef Uk's annual schools' campaign that empowers children and young people to speak out about children's rights on World Children's Day - 20th November - the anniversary of the UN Convention on the Rights of the Child. It is a campaign for children, by children, that helps them to promote and protect children's rights in the UK and around the world.
This year, OutRight focusses on the rights of refugee children - especially their right to protection and their right to be with family. Fifty million children around the world have been uprooted from their homes, most forced to flee from violent conflict and make dangerous journeys in search of safety.
Pupils at Langrish Primary School are developing their understanding of children's rights and have spoken for the rights of refugee children with their school community. They have called on their local MP to ask the Home Secretary to change UK family reunion law to help urgently reunite children with their families.
Deborah Fiers, PSHE co-ordinator, said, "As a Rights Respecting school we are conscious that the Articles of the UN Convention of the Rights of the Child should apply to all children. Once pupils became aware of the focus of the OutRight campaign, they wanted to become involved."
Eliza, a Year 6 RRSA ambassador, said, "After finding out about the OutRight campaign we decided to write to Damien Hinds, our local MP, and bring this issue to his attention. One of the members of our steering group, Maisie Snow, personally invited Mr Hinds to receive the letter. As a result, he came to our school to receive it. We think this year's campaign is so important because it is trying to ensure that child refugees have full access to their rights set out in the UNCRC."
Alistair Harper, Unicef UK Head of Campaigns and Advocacy, said: "Right now, refugee children are in real danger. Millions have risked their lives on dangerous journeys in search of safety or close family. No one is better placed to champion children's rights than children and young people themselves and it is vital their voices are heard by their MPs and the Home Office.
Langrish Primary School is one of more than 4,000 Unicef UK Rights Respecting Schools across the country that embed children's rights in their ethos and culture.
---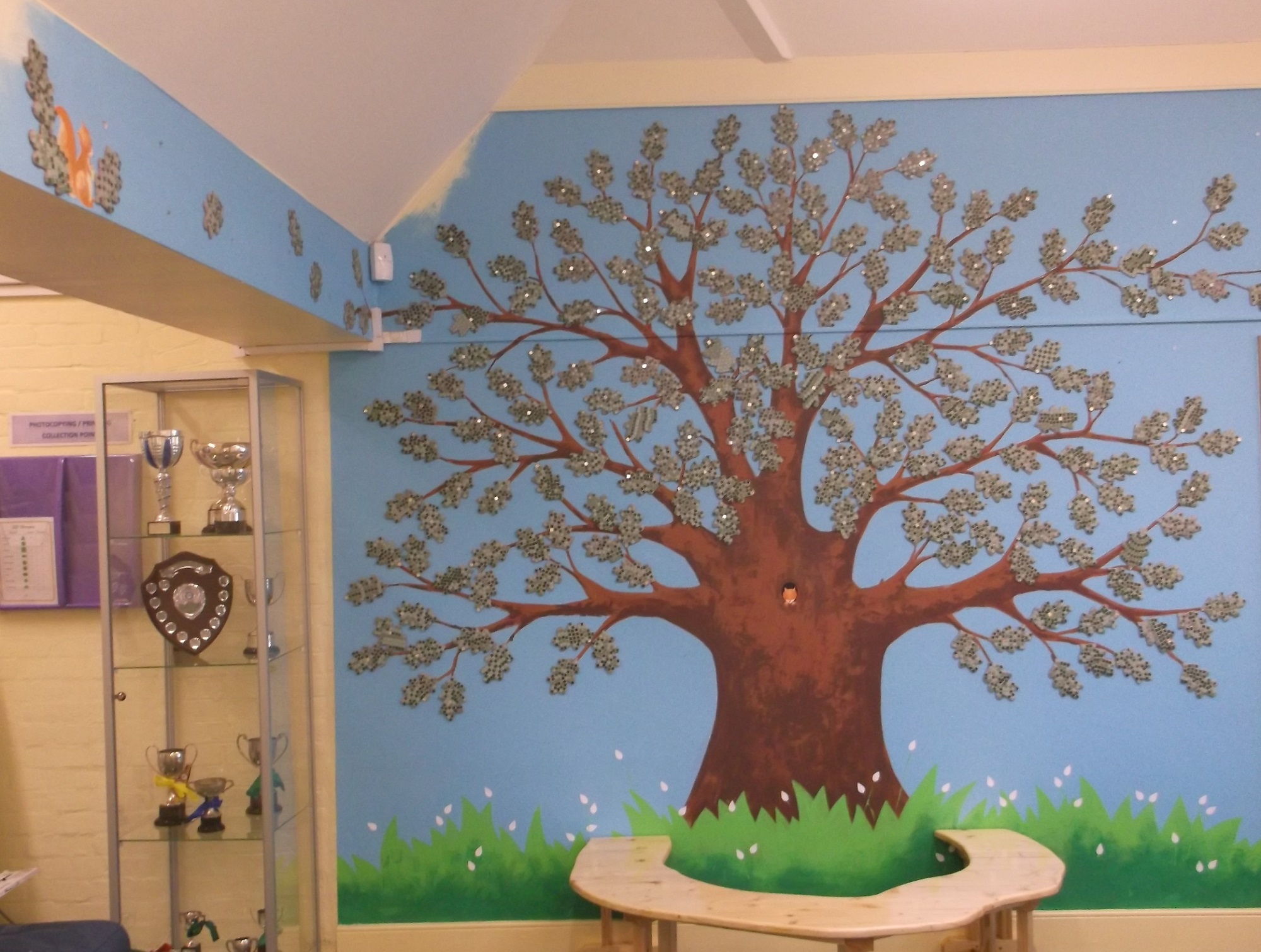 ---
Rights Respecting Schools Award
Since January 2016, we have been working towards becoming a Rights Respecting School. Our steering committee (including: pupils, staff, a governor and community representatives) have been working towards the Level 1 Rights Respecting Schools Award, which we are delighted to say we have now achieved. The full report is attached below, but we are particularly proud of the following points:
School Leaders have a clear commitment to the principles and values of the UNCRC and the Rights Respecting work is giving children a voice.
Pupils are able to site a range of rights and show good understanding that rights are universal and unconditional. They are also able to apply their understanding of rights in different contexts.
Parents and governors are supportive of the school's rights respecting work; one parent explained that for pupils it was, 'such a positive thing to have a voice.'
The school's ethos is underpinned by high levels of respect which was very evident throughout the assessment period.
Pupils are supportive of and courteous to each other.
One Year 6 pupil explained that an understanding about rights helps to resolve any disagreement and is becoming 'entwined into our everyday lives.'
When asked, pupils said they felt safe at school and were able to describe ways in which this was achieved.​