This year (2022-2023), the statutory testing schedule for English schools resumed. Age related standard is referred to as EXS; children working above this are classed as GDS or high attainers. Please find below a summary of our results.
Early Years Foundation Stage

---
Year 1 Phonics

---
Key Stage 1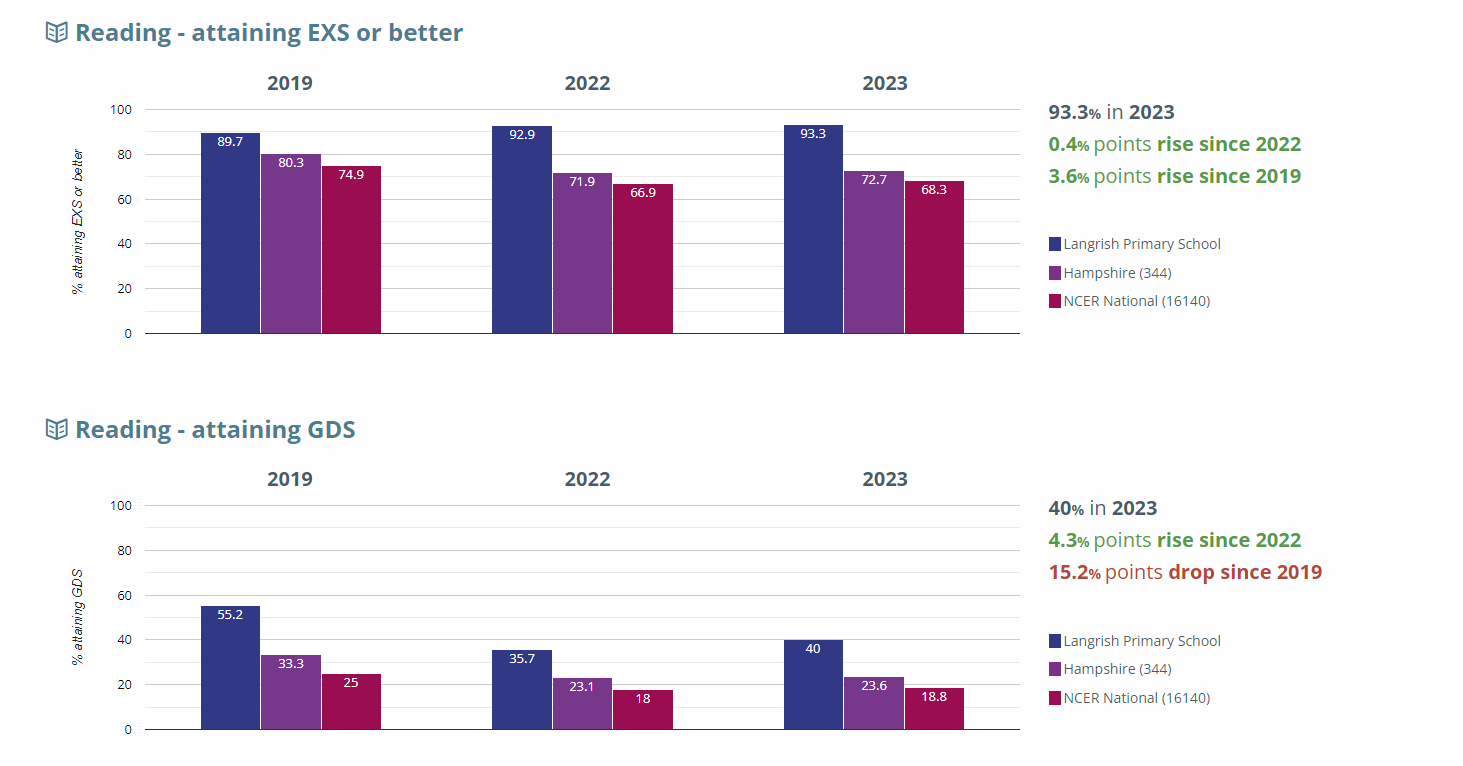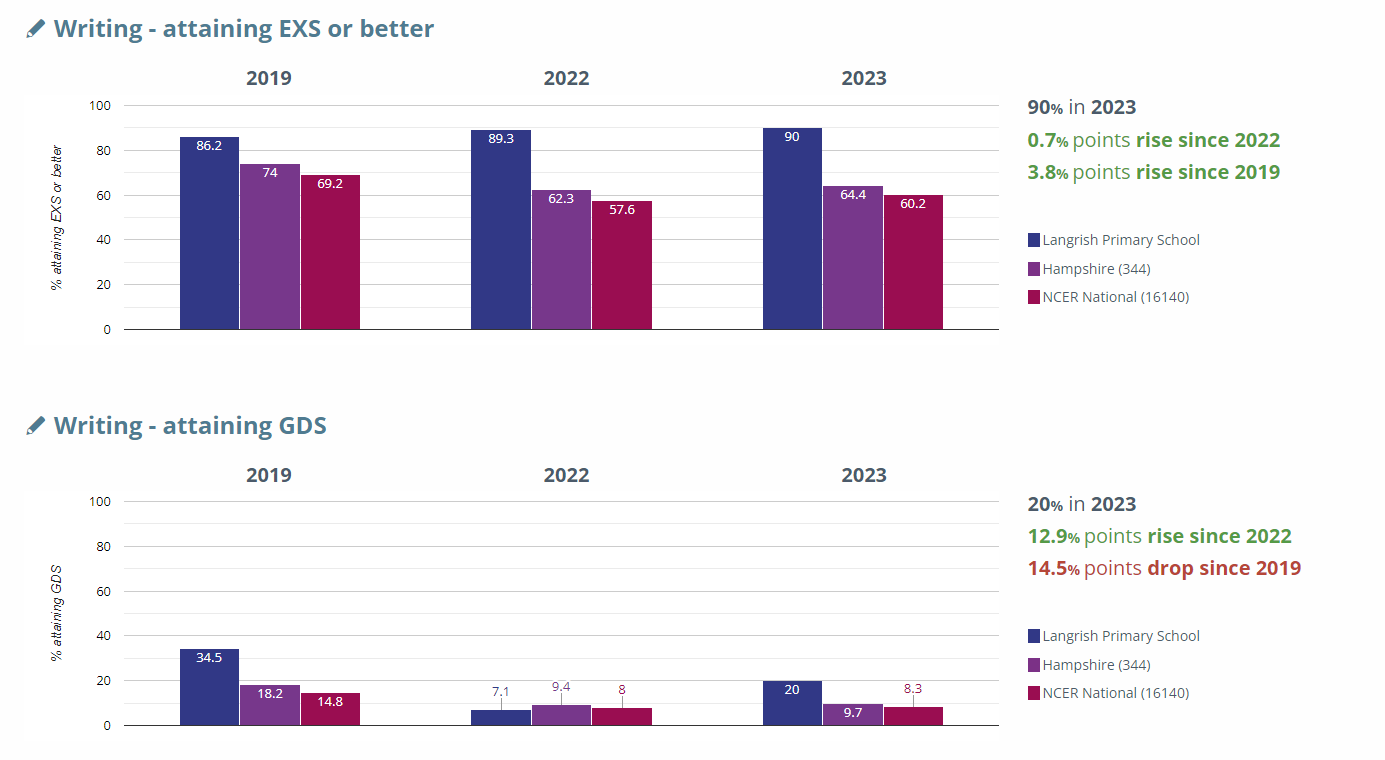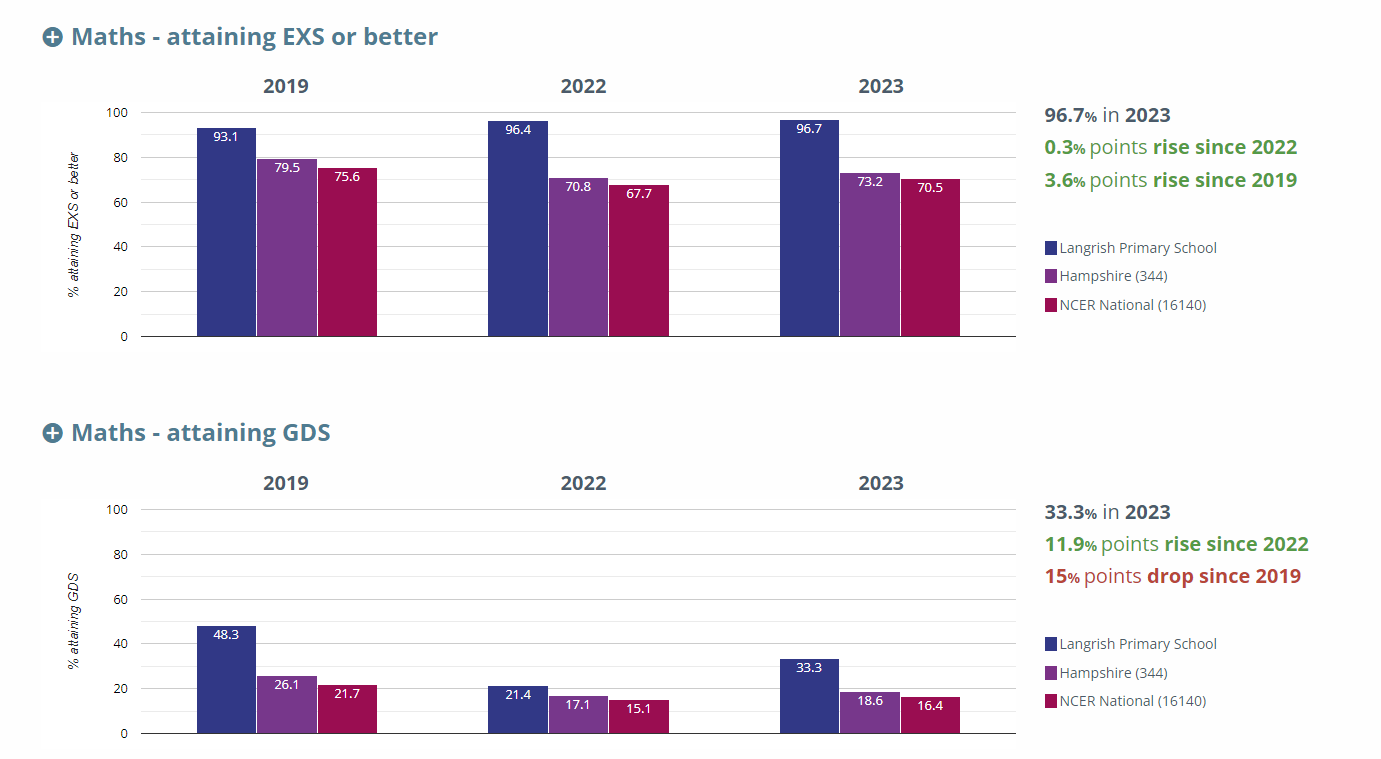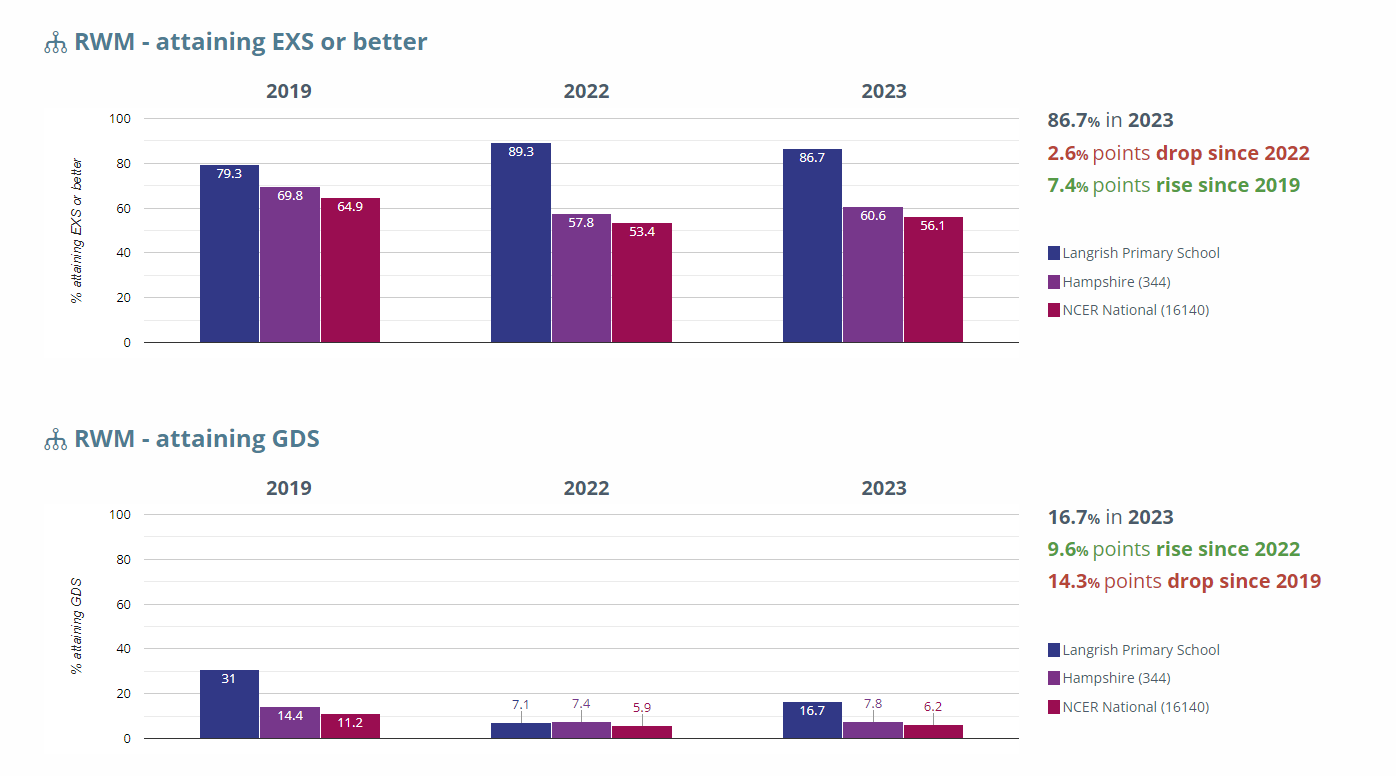 ---
Year 4 Multiplication Check

The test is out of 25 but there is no 'pass mark'.
---
Key Stage 2 (Year 6)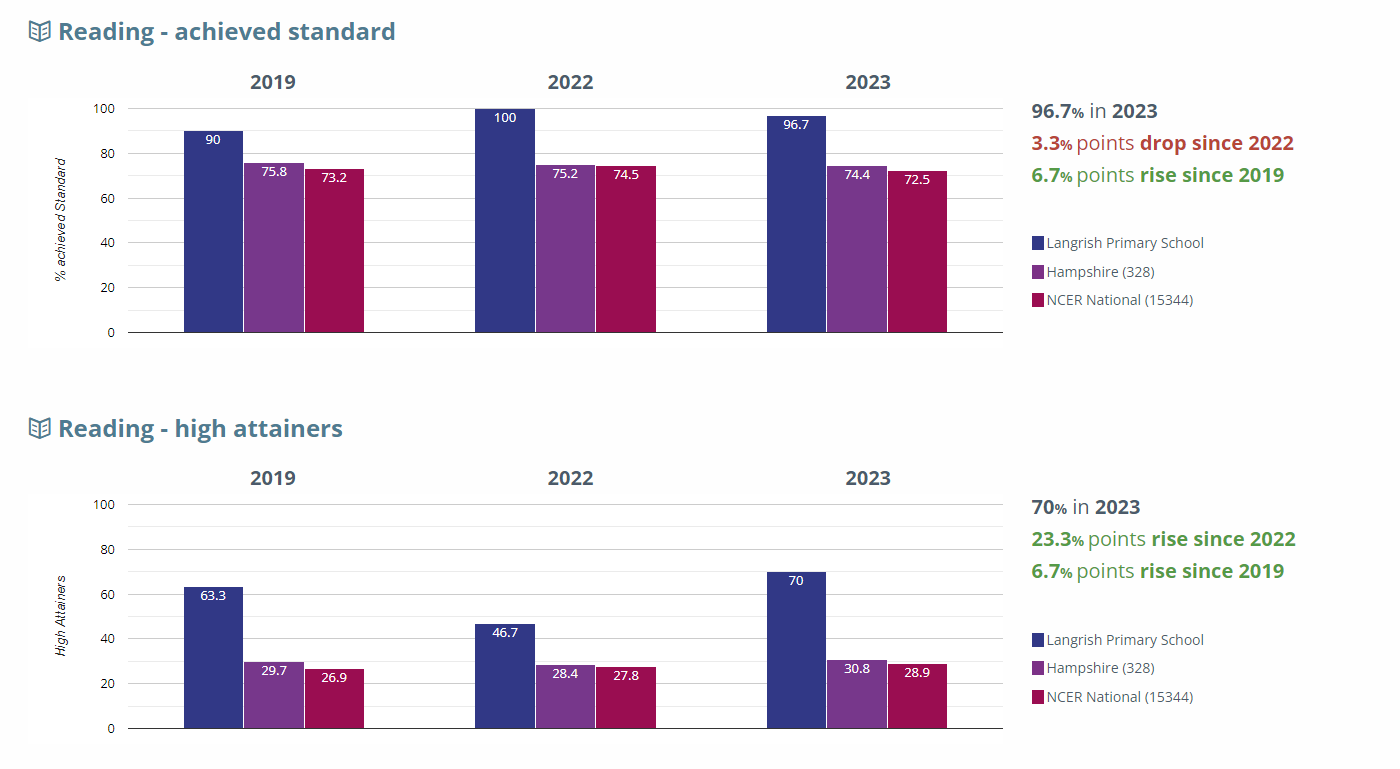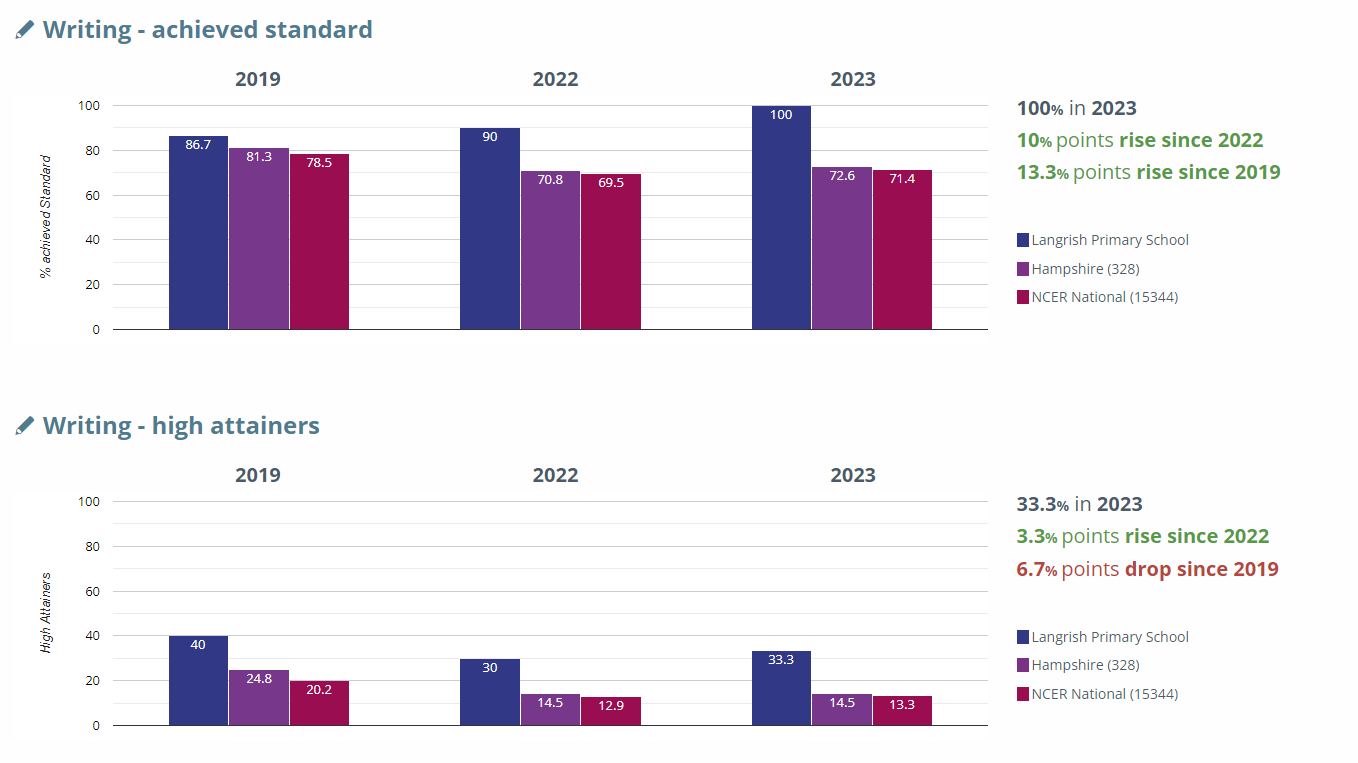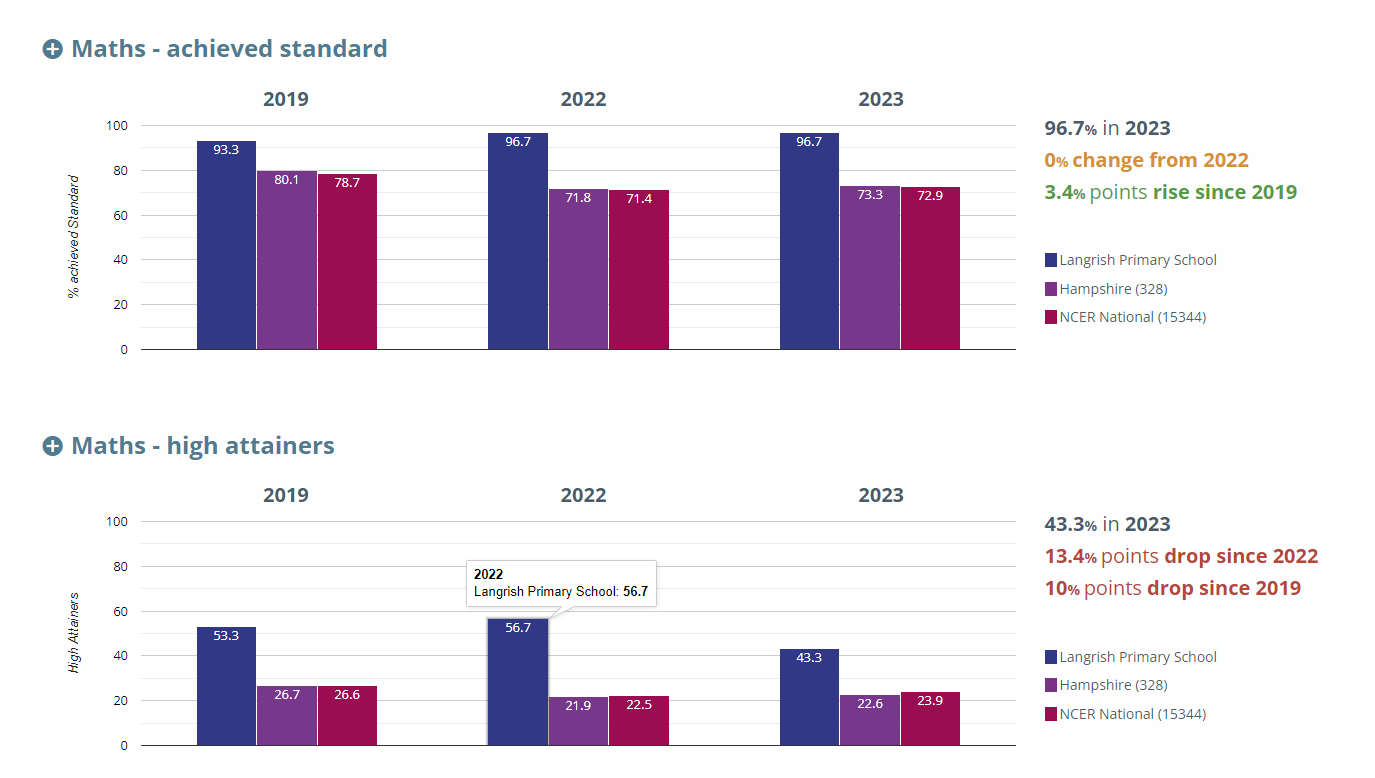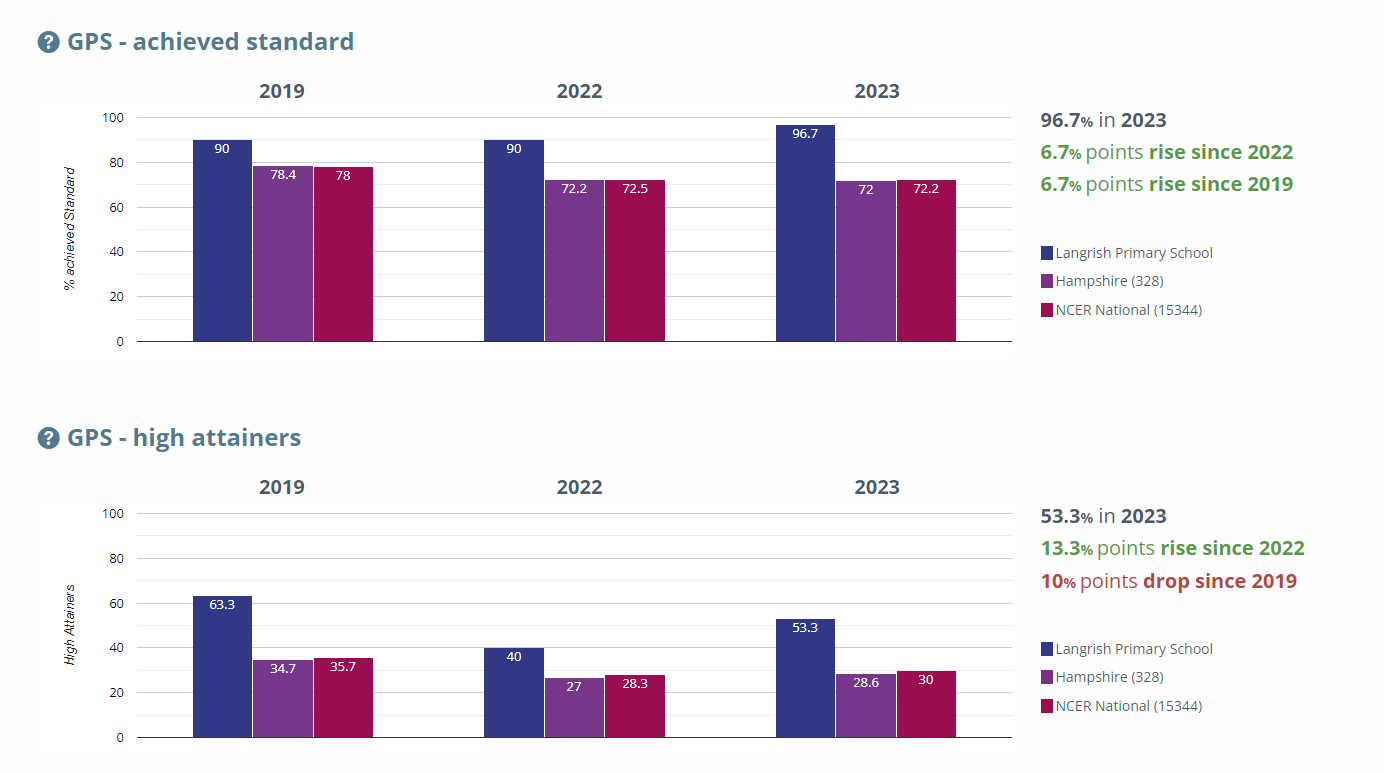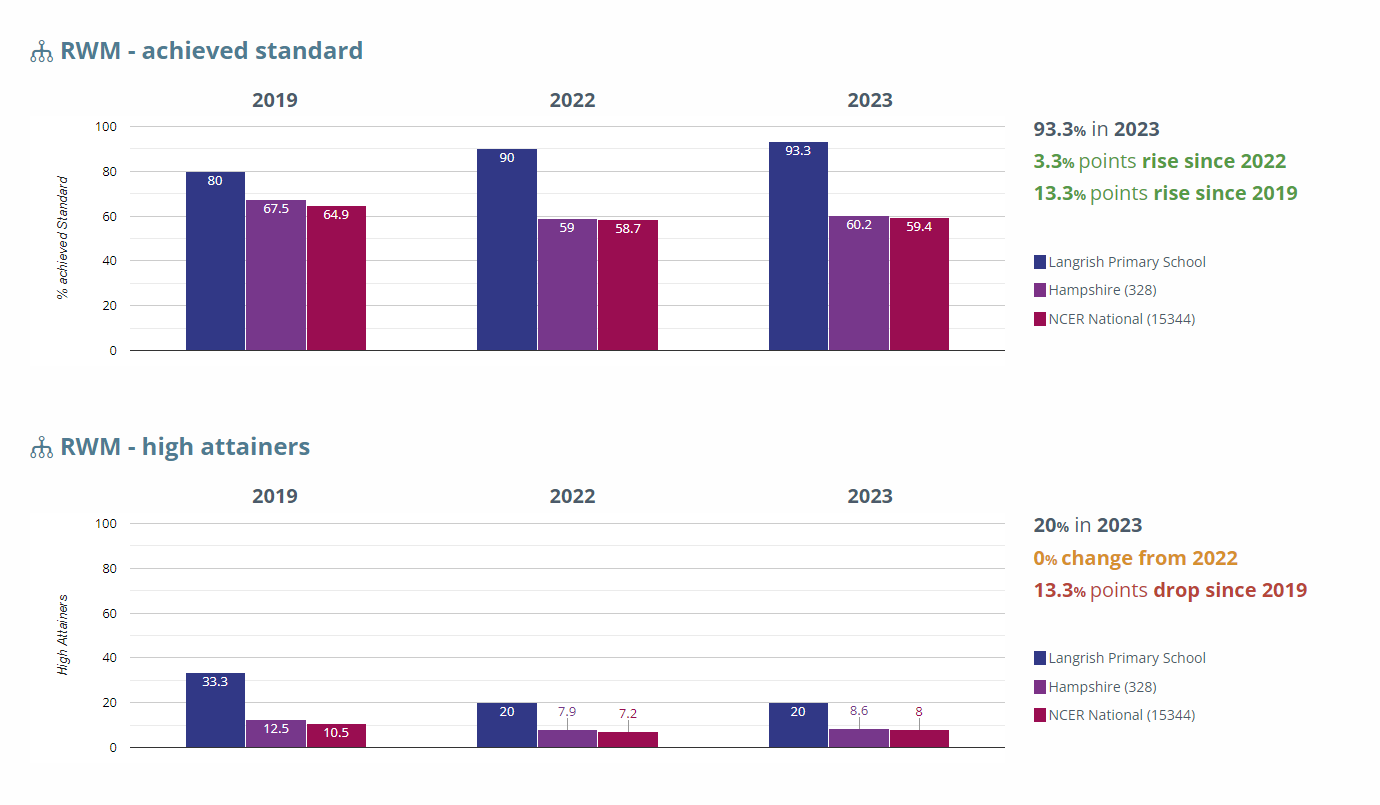 For previous year's data, please click on the following link: Government benchmarking website