Early Years Foundation Stage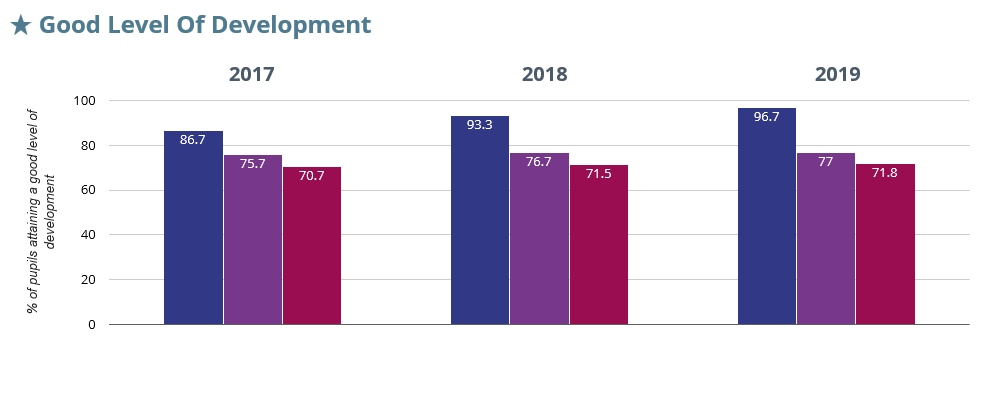 Year 1 Phonics

Key Stage 1






Key Stage 2












---
Please view the attachments below for further information or click here for the DfE School Performance Tables website
And Finally…
During the 2019 Christmas holidays, the national Year Six school data was published by the Department for Education and I would like to share some outstanding figures with you.
We are placed 5th (out of 496 Hampshire schools) for our average scores in the reading and maths tests
And, out of 496 Hampshire schools, we are 3rd (in the top 1%) for pupils meeting the higher standard in Reading, Writing and Maths combined (for those data geeks amongst you, we are 169th out of 20,861 schools nationally for this)
This data reflects the dedication and hard work of everyone involved in delivering an outstanding learning journey for all of our pupils and that definitely includes you as parents! By working together, we are ensuring that pupils have access to an excellent education in their primary years. Thank you!