The welfare of our children and their safety is the overriding consideration of the school at all times. As with all schools, we have a legal duty to look out for signs of abuse in children and report any concerns to the social services at the local authority who will carry out the necessary investigations. We follow the procedures and guidelines set out in the Hampshire child protection procedures.
Langrish Primary School is committed to safeguarding and promoting the welfare of children and young people. All appointments are subject to two satisfactory references and a satisfactory enhanced DBS check.
---
Our safeguarding team is:
Mrs Sarah Wright – (Head Teacher) Designated Safeguarding Lead and Designated Teacher
Miss Heather Jones – (Deputy Head Teacher) Deputy Safeguarding Lead
Mrs. Fiona Pruden (Senior Teacher) Deputy Safeguarding Lead
Mr Simon Downs – Safeguarding Governor
Hampshire County Council delivered Designated Safeguarding Lead training and refresher courses to the DSLs during the academic years 2021/2 and 2022/3. In addition, the Headteacher and Deputy Headteacher hold the Safer Recruitment in Education Certificate (updated 2021). The DSL has updated her WRAP training (from the Home Office in 2015) with the HCC course 'Preventing Radicalisation in the Context of a Safeguarding Curriculum' in 2023.
Our Safeguarding Governor and Designated Teacher have also attended relevant updates.
All members of Langrish School staff attended their annual INSET safeguarding update in September 2022. Further updates are delivered through the year in staff meetings by the lead DSL and Deputy DSL. There is an open invite to the Governing Body to attend any training updates. Those who are unable to attend, receive training as part of the first FGB of the academic year. Parent volunteers and work experience students receive a safeguarding briefing before they can begin to volunteer in school as part of the induction process.This is delivered by one of the DSL team and a register of attendance is kept on the SCR.
The school now uses CPOMS and the staff team have attended in house training on how to use this platform.
As a school, we ensure that:
Leaders' work to protect pupils from radicalisation and extremism is exemplary
High quality training develops staff vigilance, confidence and competency to challenge pupils views and encourage debates
Leaders and managers have created a culture of vigilance where pupils' welfare is actively promoted; pupils are listened to and feel safe
Leaders and staff work effectively with external partners to support pupils who are at risk or who are the subject of a multi-agency plan
Pupils have an excellent understanding of how to stay safe online, the dangers of inappropriate use of mobile technology and social networking sites
All teaching staff complete online Prevent training or a refresher on a regular basis and Governors complete the GOV.UK e-learning at least once within their term of office.
All staff and volunteers working at Langrish have read KCSiE Part One and acknowledged this via email for the Single Central Record. The link can be found below:
Keeping Children Safe in Education 2022 - Part 1
There are many useful websites which we utilise as a school resource. Many of these also have very useful information sections for parents to access.
Please click below for direct links to some of these:
Promoting health and safety around the school.
The health and safety representatives thought about and discussed how we promote keeping safe at Langrish.
The representatives wrote on our School parliament weekly blog asking:
Are pupils encouraged enough to adopt safe and reasonable practice?
Each class then discussed this question and responded on the school blog. The main points that were discussed were:
- We have weekly PSHE lessons about safety, and we have special days on Anti-bullying.
- There are rules that are in place for our safety such as: no running in the building or on the Astroturf to avoid collisions, staying off the grass when wet, chairs to be used on four legs, wearing shorts for lessons involving gym equipment.
- We each have class Internet safety agreements and the ICT Policy is taught and agreed to ensure safety online.
- Risk assessments are completed with children and shared before trips off-site.
- We have regular fire drills and review the rules of getting out of the school quickly and safely.
- Health & Safety ambassadors highlight concerns to adults and inform children of initiatives like 'Stay Safe, Be Seen' through assemblies. We have also had Road Safety campaigns assemblies lead by the JRSO's.
- The school council review policies such as the anti-bullying policy or refection sheets to ensure that they are child-friendly.
- We have visitors like the RNLI, Fire Service and St John's Ambulance.
- We review the playground rules, and we are reminded about them if someone does something unsafe. Adults are always on the playground to help us stay safe.
- We are told how to use all equipment safely at play time and lunchtime.
- We have refection sheets if children are behaving dangerously.
The health and safety representatives shared these discussions with a school governor; they then led a health and safety assembly to the whole school recapping how we keep safe at Langrish. In this assembly, the health and safety representatives spoke about safety on the play trail ahead of it being open at play time and lunch times. Here are some of the rules: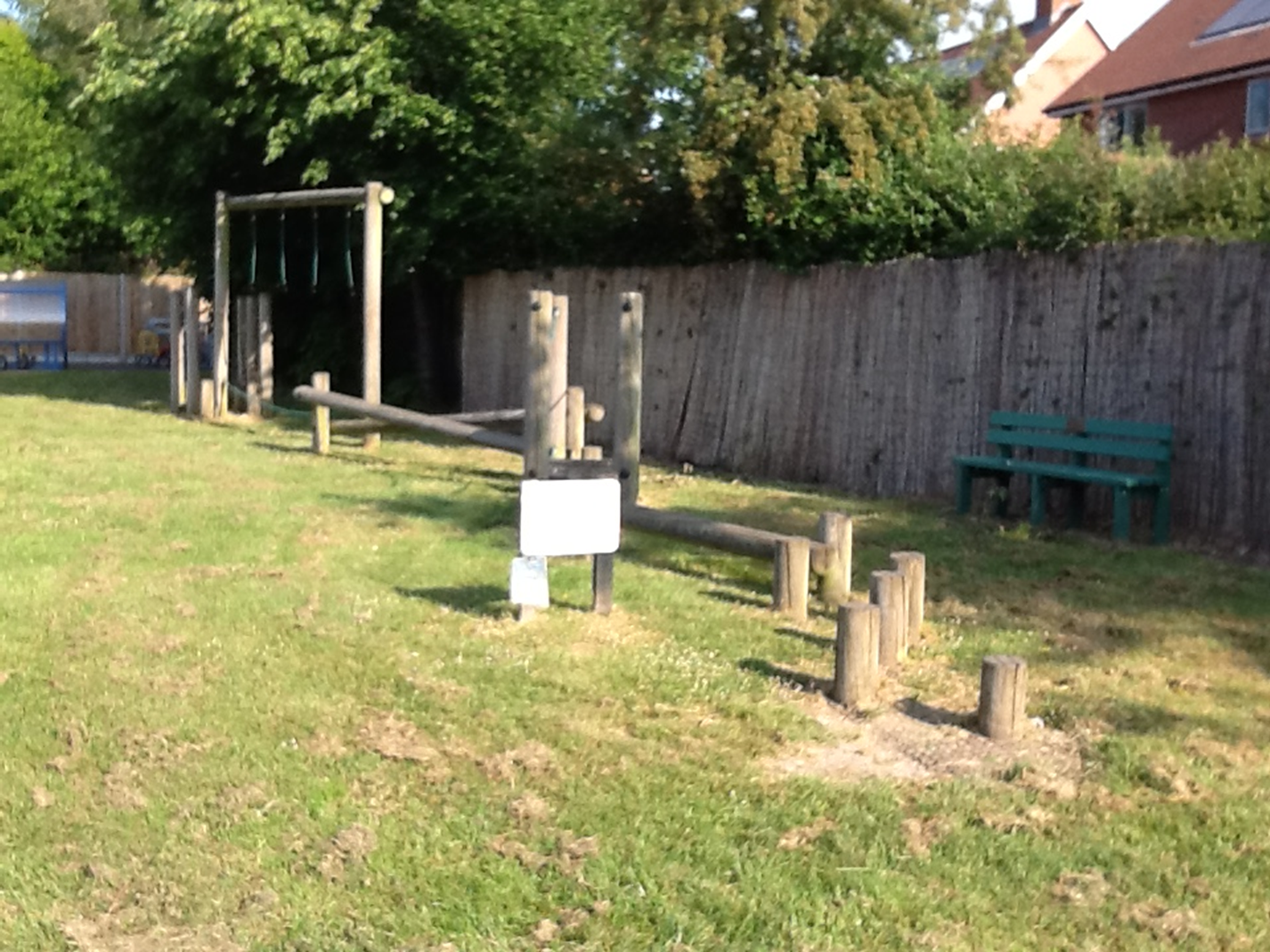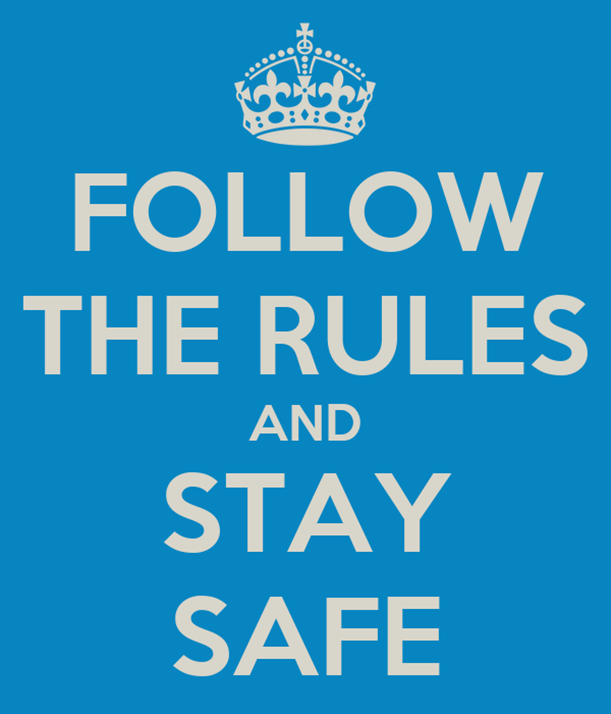 Promoting safeguarding
Junior Road Safety Officers, February 2023
Following TEAMS training with the Hampshire Community Safety Team, our Junior Road Safety Officers led whole school assemblies on the theme: Be Bright, Be Seen. This important message was underpinned by children across the school wearing brightly coloured accessories to school this morning: high-vis jackets, snap bands and even some creative hair accessories could be seen making their way down the road!
· When cycling, wear bright colours and a helmet
· When cycling in low light, have lights and a bell
· Children under 12 should be supervised when cycling on the road
· Keep to the cycle paths when they are there
· Wear a helmet that is fitted by a professional
Article 19: children have the right to be safe and protected from all harm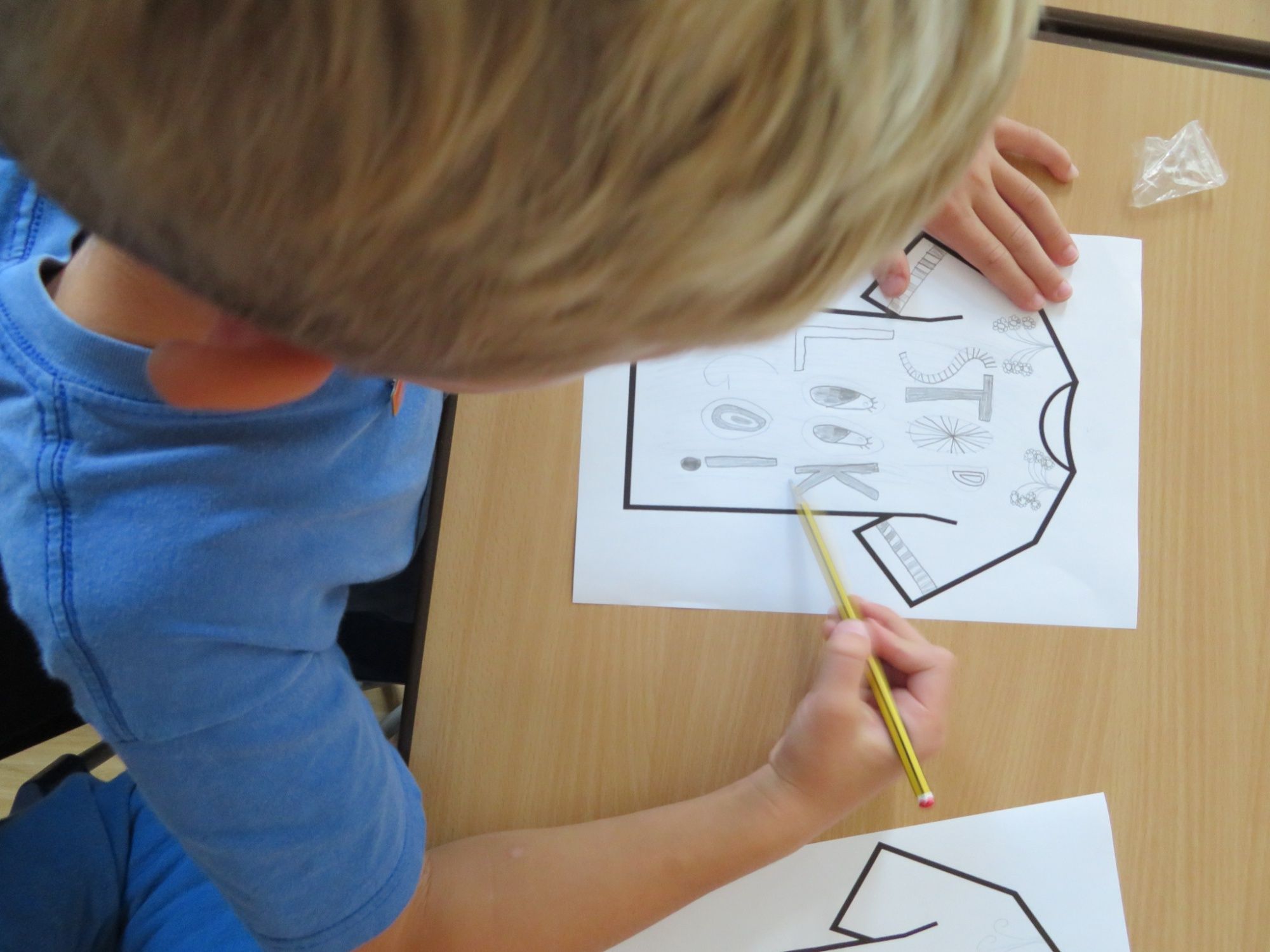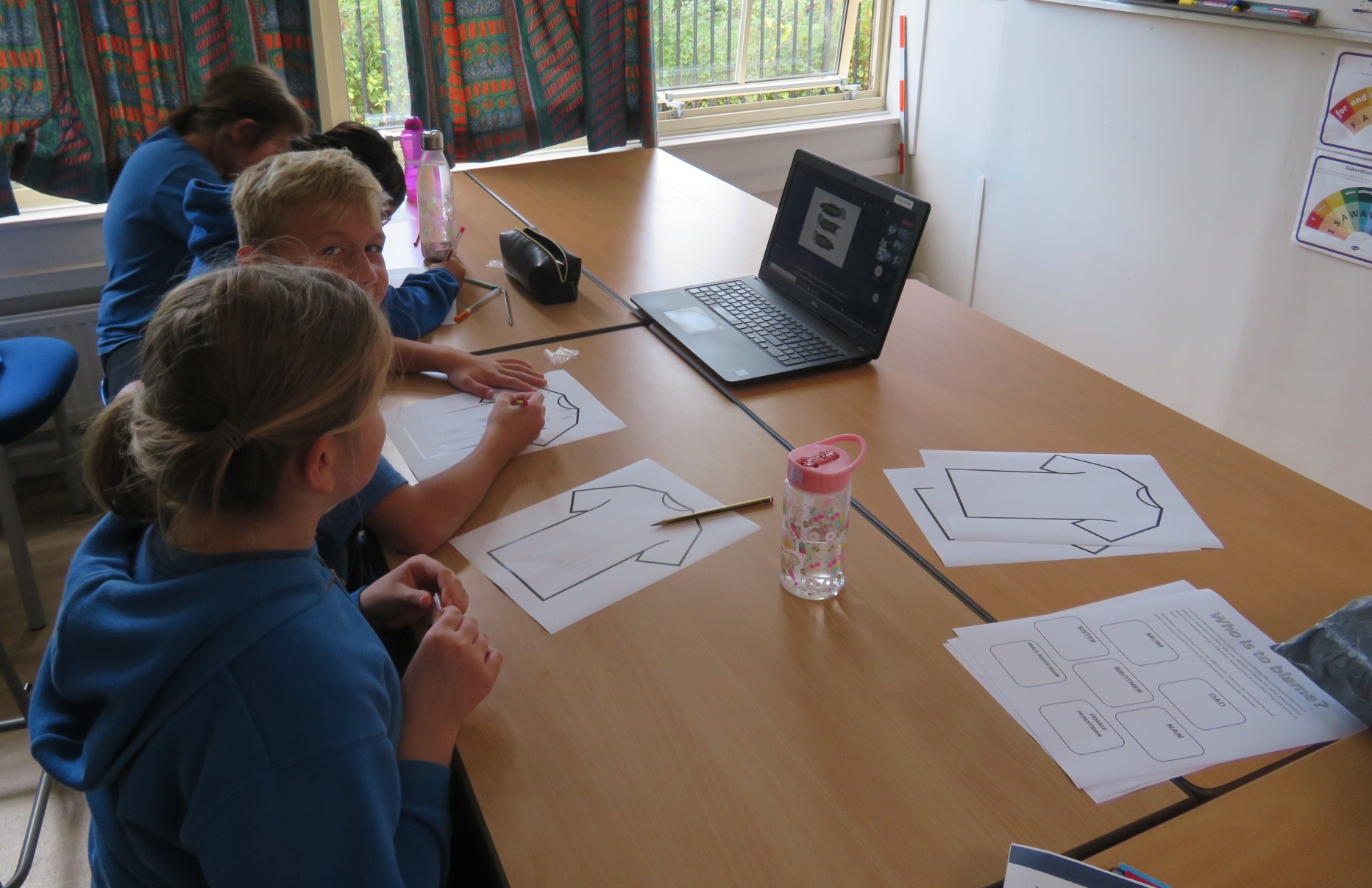 October 2022
Our new JRSO members have completed their online training with Mrs. Wood and are now thinking about how they will share their knowledge with the rest of the school. Their resources are on display in the hall for all to see.
June 2022: Years 5 & 6 took part in a Virtual lesson with the Hampshire Road Safety team in which they revisited the key messages taught by our JRSOs earlier in the year. The children took part in interactive quizzes, watched videos and held class discussions around the importance of road safety for both pedestrians and cyclists, tying in with their bikeability training.
---
Bikeability Training, February 2023
Year 6 have enjoyed learning about how to keep their bicycles roadworthy and practising safe manoeuvres on the local roads. This training is crucial in promoting our pupil's safe independence as they prepare for their transition to secondary school and begin to venture further afield without such close supervision.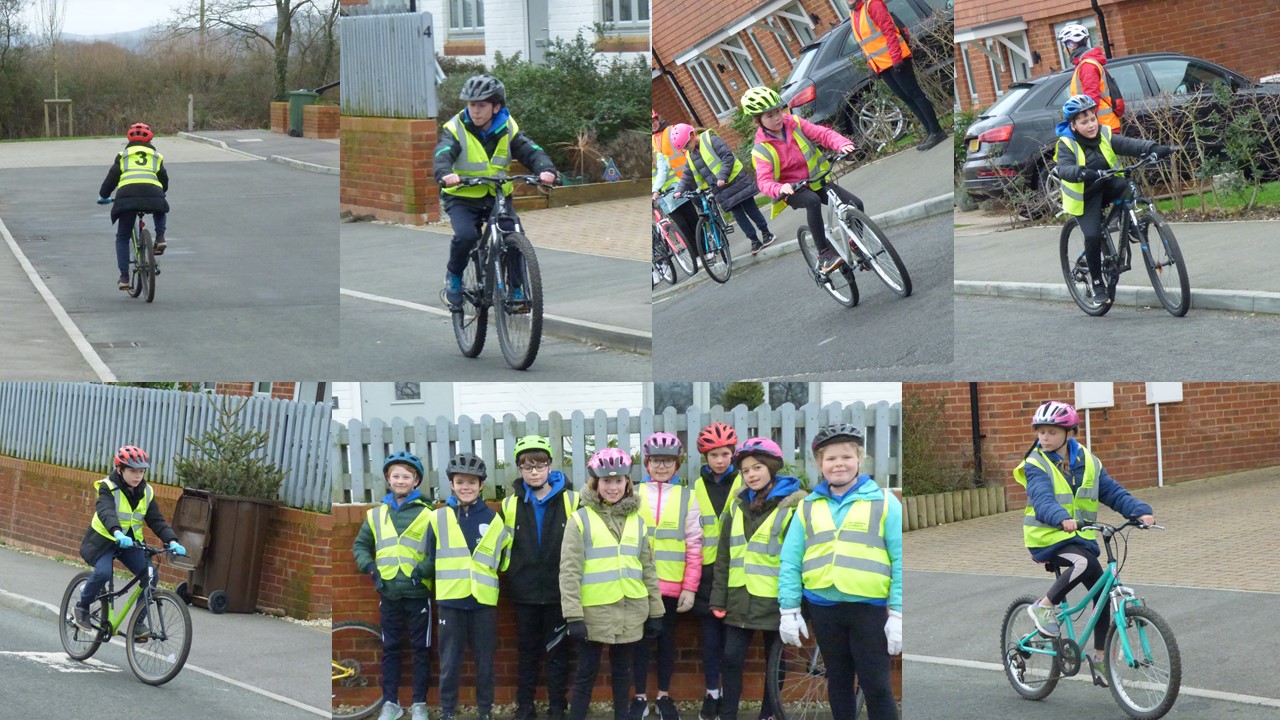 ---
Internet Safety Updates, September 2022
As part of our Meet the Teacher sessions, we shared the Powerpoint attached at the bottom of the page. Our pupils have spent time discussing this at an age appropriate level in their classes and the resulting safety charters can now be found on individual class pages. Please take some time to read through and come and talk to us if there's anything we can do to further support in this area.
Our school Twitter feed is regularly updated with useful facts and news articles concerning e-safety, so please have a look on a regular basis so that you can keep up in this rapidly changing world.
---
Anti-bullying Week 2022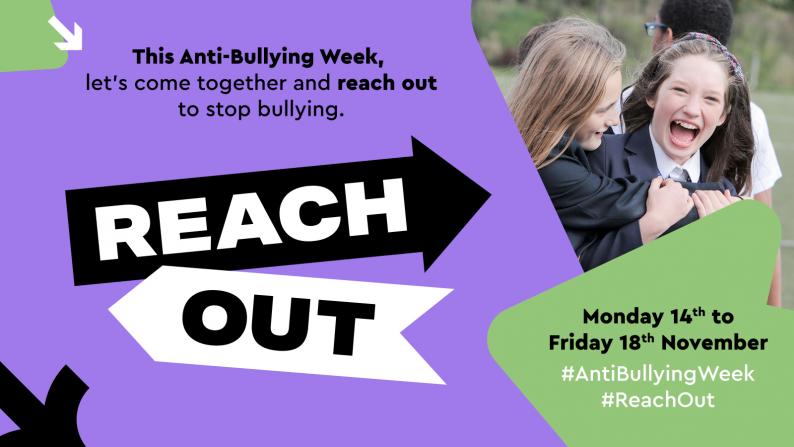 This year, Anti-Bullying Week had the theme of 'Reach Out' The theme came about following consultation with teachers and pupils by the Anti-Bullying Alliance which coordinates Anti-Bullying Week every year in England and Wales. Teachers and children wanted a theme that empowered them to do something positive to counter the harm and hurt that bullying causes.
Following the success of the campaign in 2021 – when 80% of schools marked the week, reaching over 7.5 million children and young people – Anti-Bullying Week reminds everyone, whether it's in school, at home, in the community or online, we can reach out and show each other the support we need.
At Langrish, we observed Anti-Bullying Week through Odd Socks Day, where we celebrated and appreciated the differences between us. We also had fun dancing to a special song by CBBC's Andy and the Odd Socks, 'Calling Out'. We also enjoyed a visit from the 'Perform' drama group who lead us through some workshops on how to use firm words and body language to stand up to bullies!
Anti - Bullying Policy
Pupil voice throughout the school showed that bullying was very much on their minds and so each class revisited the pupil version of the school Anti Bullying Policy during this themed week and talked again about what was included in this important document. The document was revised by our School Parliament, following suggestions and annotations from all classes in the school.
It was a complex task, but one the School Parliament – including children from Year 1 to Year 6 – took on with an incredible amount of enthusiasm and maturity. The result is a revised anti-bullying policy, created entirely by the children themselves and designed to uphold their right to be safe at school, at home and online (UNCRC Article 19). The updated version can be found at the bottom of this page.
---
Visits from Hampshire Fire and Rescue, March 2023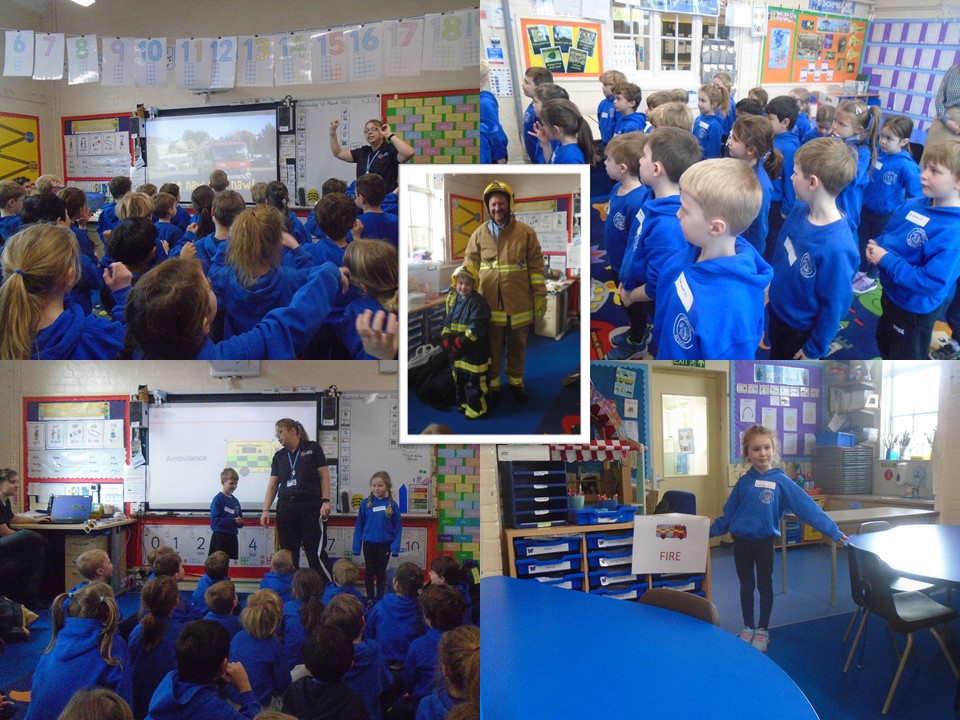 In Spring Term 2023, Year 1 and Year 5 were visited by Jo and Matty from the Hampshire & Isle of Wight Fire and Rescue Service. They talked about the four emergency services that can be accessed by dialling 999, and in particular their work with the fire service. Through an entertaining combination of activities, practical demonstrations and quizzes, the children learnt about keeping themselves safe from fire, what to do in case of fire, and even the importance of reminding their parents to check their smoke alarms every 'Test it Tuesday'. Using songs, rhymes and mnemonics to make the messages memorable, the children had a wonderful time, as well as learning how to keep themselves and their families safe.
---
Water safety visit from the RNLI, May 2023
In May, the lovely spring weather turned our thoughts to the summertime, and that inevitably made us think of seaside holidays!
Luckily, the RNLI were on hand to provide a fun, informative and interactive assembly about how we can keep ourselves and our families safe around water.
The children learnt about the flags they might see at the beach, what it means when they see a wind sock, and how to play safely with inflatable toys such as dinghies and beach balls.
Can your child tell you the golden rules for staying safe at the seaside?
---
Hampshire and IOW Air Ambulance education programme
During one of our whole school assemblies, the charity shared their good work with us and taught us how to keep safe. They even brought along their mascot to help us to remember the very important messages, including how and when to phone 999. You can find out more about their valuable work by following the link below:
Hampshire and IOW Air Ambulance
---
This year's Safer Internet Day was on the theme of 'Want to Talk About It'. It was all about having open and honest discussions with the children about how they use the Internet, its positives and negatives, and asking the children about their own worries and concerns around Internet safety in order to focus the support and advice we can offer to both children and families, as well as tailoring the structure of our year-round online safety curriculum to fit their ever-changing needs. Through these discussions, we built up a valuable picture of how children across the school use the Internet, from how much screen time they consider "normal", to what games they play online, and whether or not they have access to social media.
Research entitled Education for a Connected World has shown that allowing children to form their own ideas about online safety through these types of discussions is much more powerful and effective than simply parroting rules, and giving the children ownership of this process allowed them to really engage with the subject, letting us know very clearly how we can continue enabling them to thrive online.
One topic that came up again and again was parental controls. Many of the children didn't know if parental controls were set up on their home networks, and some were worried that their parents (or grandparents) may not know how to find the parental control settings on their networks and devices. This link to the NSPCC website has a useful guide on setting up parental controls, and this link to the EA Games website has some specific advice for setting controls and limitations on gaming platforms.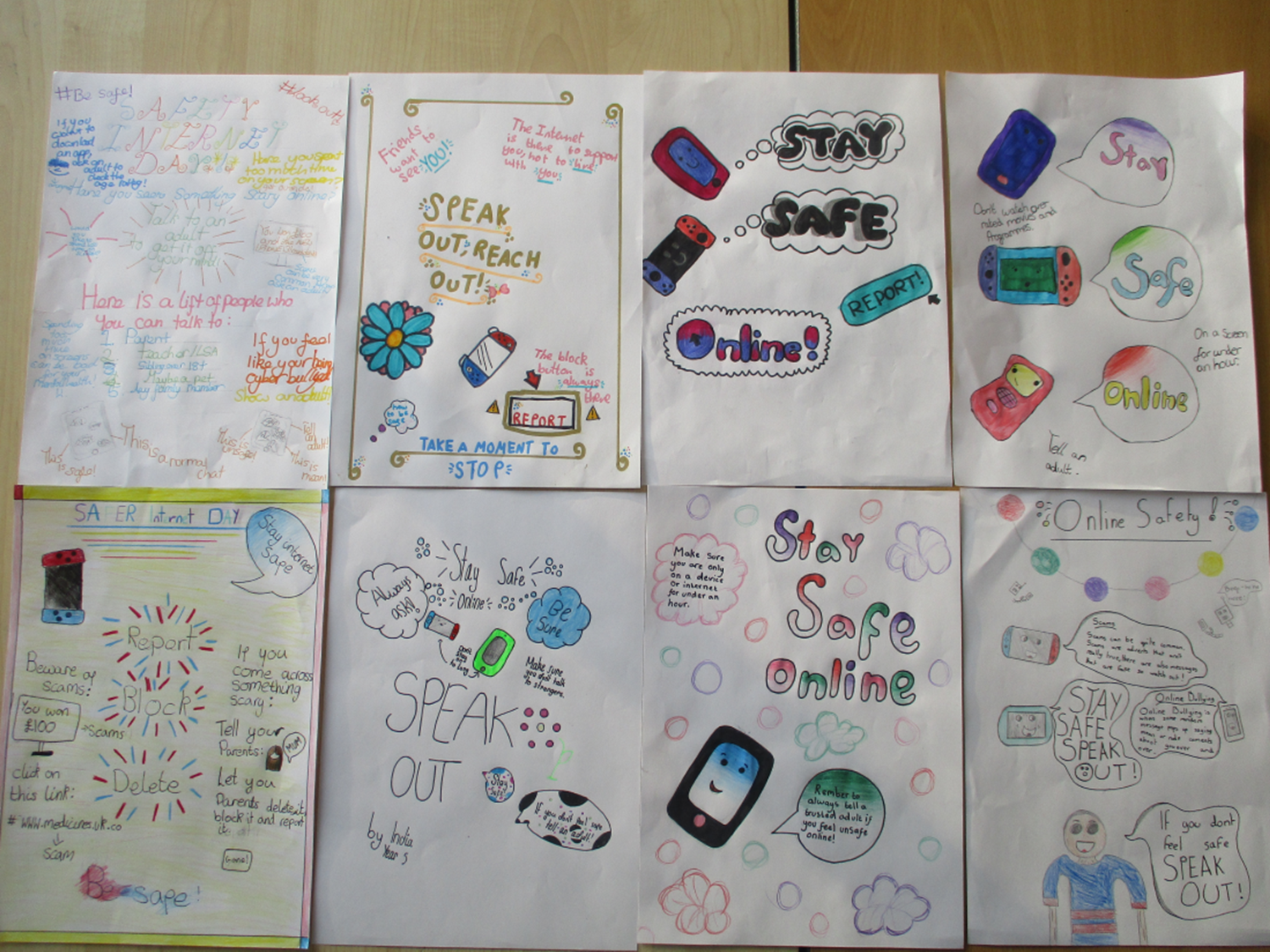 Safer Internet Day 2023 was a fun, honest and illuminating look at how primary-age children are using the Internet, and built on our year-round commitment to keeping children safe online by promoting the positives, planning for the pitfalls, and working to build a trusting and open dialogue with the children and their families in order to keep children safe online, both at home and at school. As a Rights Respecting school, we also looked at how this year's theme tied in with Article 19 of the UNCRC: "Every child has the right to be protected from being hurt and mistreated in body or mind."
Top Tips
Talk to your child about what they're up to online. Be a part of their online life.
Don't be afraid to ask for advice or share when things have gone wrong - it will happen, and it may prevent somebody else making the same mistake.
Watch Thinkuknow films and cartoons with your child.
Visit Parentzone or Childnet to keep up to date with the latest advice.
Set boundaries in the online world, just as you would in the real world.
Keep all equipment that connects to the Internet in a family space.
Use parental controls on devices that link to the Internet such as TV, laptops, computers, games consoles, tablets and mobile phones. Click here for the NSPCC guide on how to use parental controls.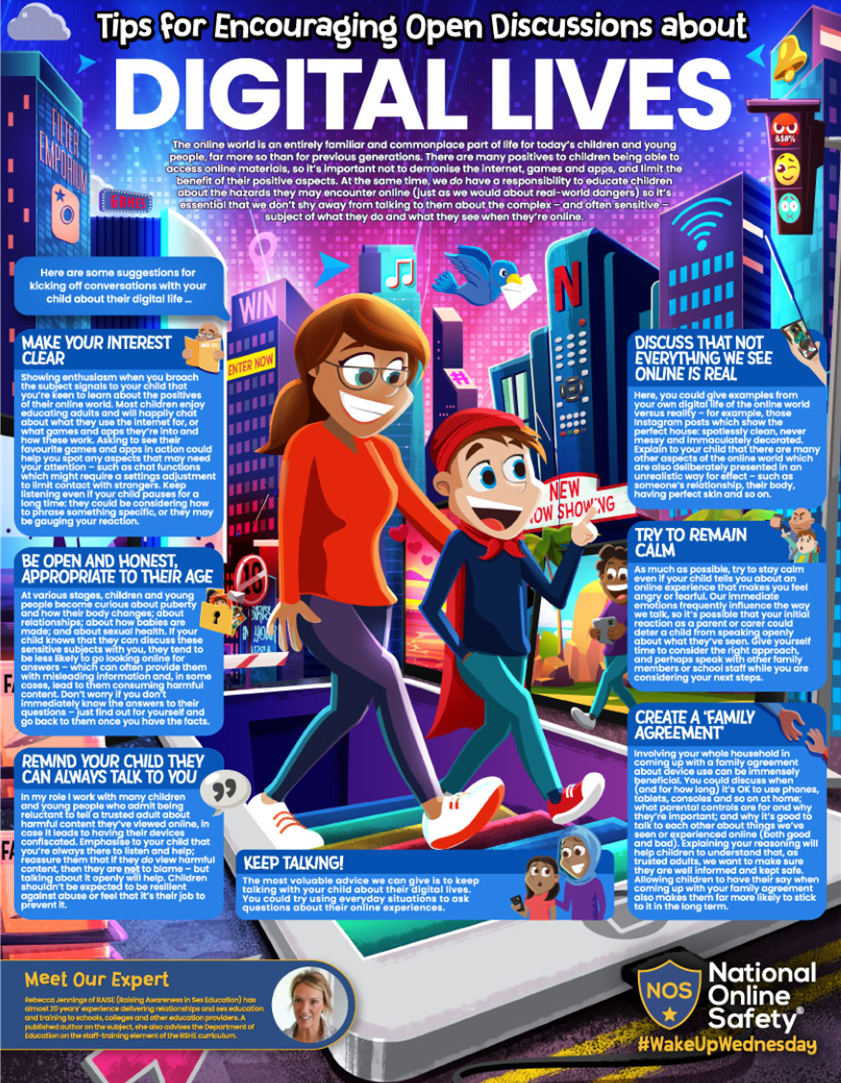 ---
First Aid Training from the Red Cross, June 2022
Year 6 enjoyed their visit from the Red Cross this week, thinking about the importance of not being a bystander when someone needs help and then demonstrating what they had learnt about emergency aid through some role-play scenarios. They learnt the key action needed for the following situations: someone having a seizure, a burn victim, head injury, significant bleeding.
---
NSPCC 'Speak out, stay safe' assemblies and workshops, June 2022
These valuable assemblies and workshops happen every two years and the charity kindly share important safeguarding lessons with all of our children. In addition, Years 5 and 6 take part in dedicated workshops which centre around keeping safe online. Our workshops with Pauline provided a helpful reminder of the importance of 'speaking out to stay safe'. The children were excellent at responding to whether various situations were safe or unsafe and what variables might help them to make their decision. They discussed what to do (speak to a trusted adult or Childline) if they have any worries, no matter how big or small. Our certificate is attached to the bottom of this page.
Click here to access the parents guide to PANTS and find resources to share with your child
---
Hampshire's Prejudicial Language and Behaviour Toolkit
Earlier this year, our staff received training on prejudicial language and behaviour: a regular focus of our discussions in weekly class assemblies which look at an Article of the Week. As the children consider different news articles, focus days and the rights of others from a range of circumstances and communities, we help them to adopt the correct terminology to express their opinions and describe the people who they are discussing without causing offence. Much of our curriculum development work this year has been to adapt our case studies and references to ensure topics are inclusive, helping our children to understand the value of everyone's contributions. Where issues of prejudicial language or behaviour do arise, explicit teaching is then used to help children understand why this may cause offence and who to, helping them to avoid making the same mistakes again.
---
Cyber Ambassadors
Thanks to the Hampshire Youth Commission, Langrish School has now joined over 100 schools across the county in promoting Internet safety by having specially trained Cyber Ambassadors. During a half-day course, these children were taught how to spot, avoid and report the most common threats that face young people on the Internet today. They will now be able to offer peer-to-peer support on Internet safety issues as well as run class training sessions and assemblies based on what they've learnt. Those Cyber Sea Monsters don't stand a chance! To learn more about the Cyber Ambassadors scheme, click here.
---
Safeguarding in and around our school: Pupil Voice
'I feel safe as I know I can trust the teachers' – Year 5 boy
'The exits are clearly marked and easily accessible' – Year 5 boy
'Personally, I feel safe at school because of our school rules' – Year 6 boy
'I feel safe because we have adults looking after us at all times' – Year 4 girl
'Visitors have a sticker and are introduced to us' – Year 4 girl
'I feel safe in school because I know there are door locks, security cameras, staff to keep up safe and no bullies or unkind people' - Year 4 boy
In response to class discussions, pupils said that the recent improvements to the school site (new gates and willow fences) helped them to feel safe. They also reported that the new lunchtime provision gives them more options, and therefore more space to play safely. Year 2 particularly like the fact that their classroom is bright and spacious and they are able to move around freely without worrying about tripping over.