Intent:
Our intent is to give every child a broad and balanced Science curriculum which enables them to understand, through specific, clear-focused lessons, the material world around them, so that they have a deeper, holistic understanding of the world we live in.
It is our intent to encourage children to be inquisitive about the world, nurturing their innate curiosity and enabling them to develop a range of scientific and collaborative skills that are useful across the whole curriculum.
Science is put into historical and contemporary contexts by studying a diverse range of significant scientists relevant to each topic.
Implementation
In our Science there are two types of knowledge: Substantive knowledge (sum total of everything that is known – facts/figures – laws of nature etc) and Disciplinary knowledge (formally called 'working scientifically' – teaching skills of 'how do we know' eg. Knowledge of scientific methods – models/classification/patterns/fair testing, knowledge of apparatus – apparatus/safety/procedures, knowledge of data analysis – graphs/tables, knowledge of how science uses evidence to help develop explanations/evidence/conclusions.
Substantive knowledge + disciplinary knowledge = powerful scientific knowledge and a holistic and deeper understanding of the material world.
Our weekly science lessons now consist of 4 different components:
1. Recall – perhaps of previous years' vocabulary e.g. sedimentary rocks
2. Recap – previous lessons on this topic's vocabulary/key ideas
3. Substantive knowledge - be taught key concepts/ideas (following the new learning journey)
4. Do an investigation to learn/show disciplinary knowledge (this will be tracked)
Our sequence of learning: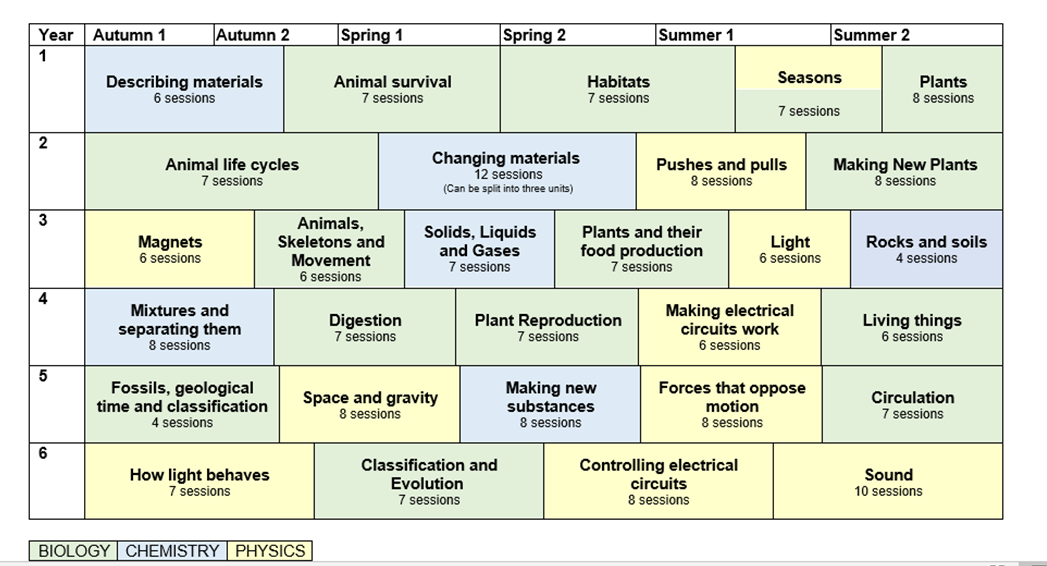 Progression map: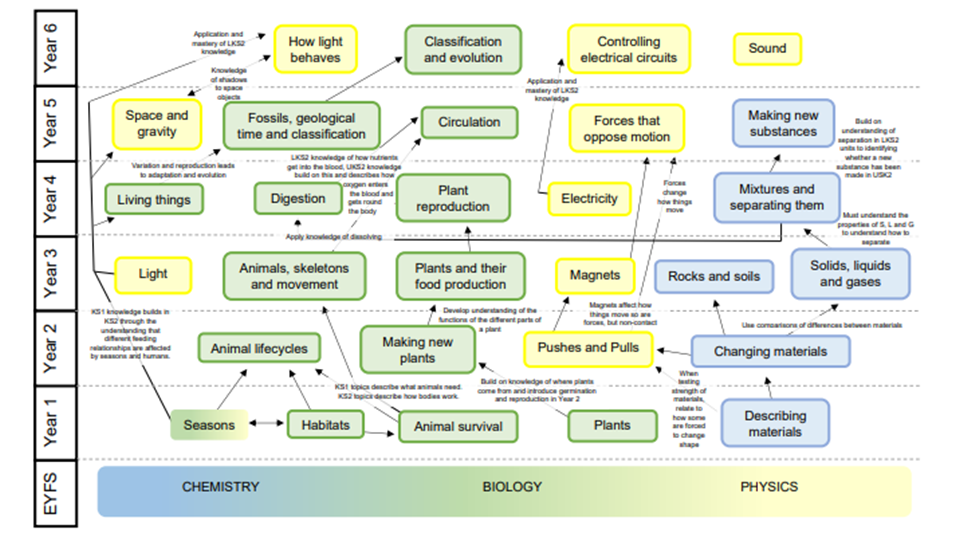 Impact:
The back of Science books are being used as glossaries. Year 6

The back of Science books are being used as glossaries. Year 2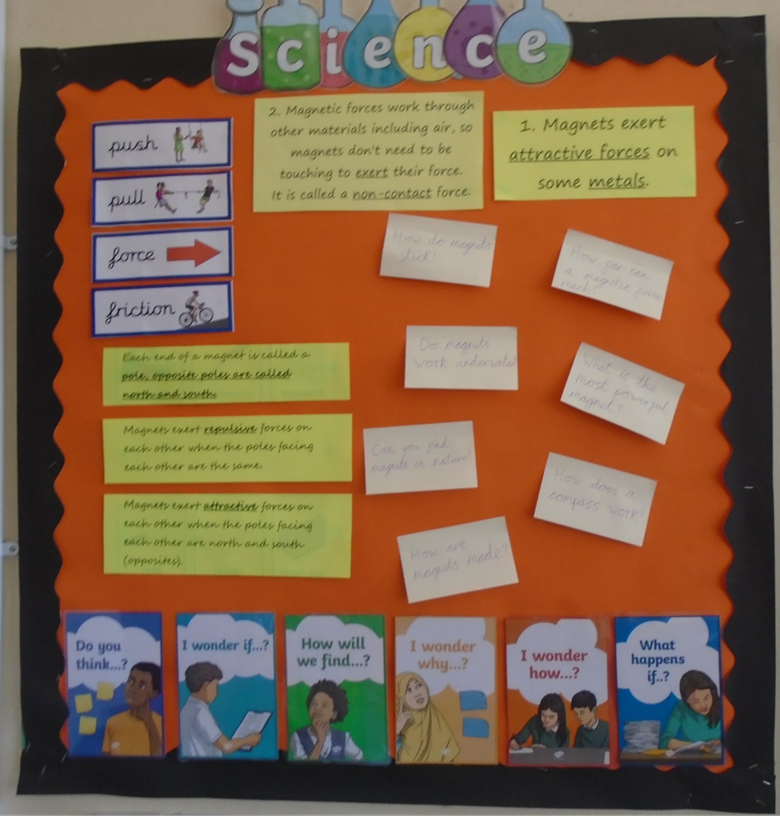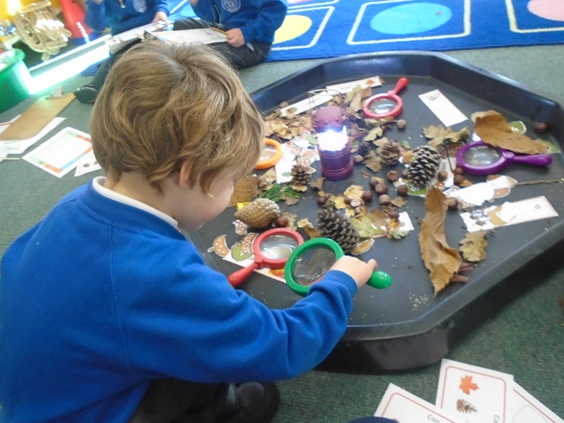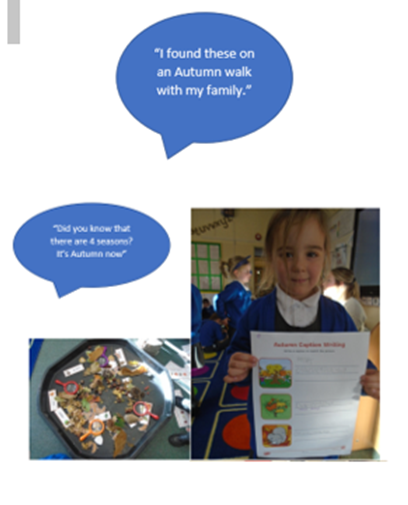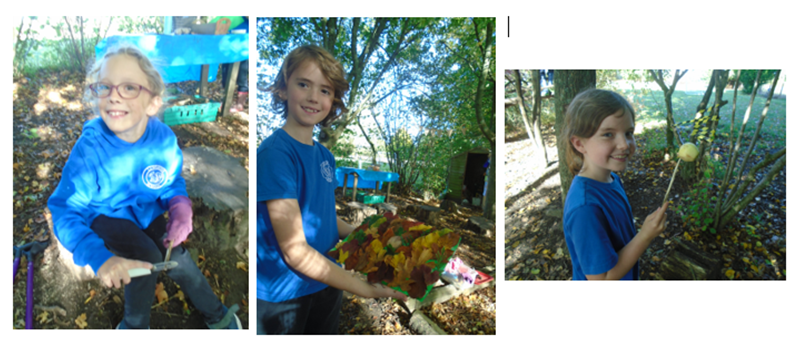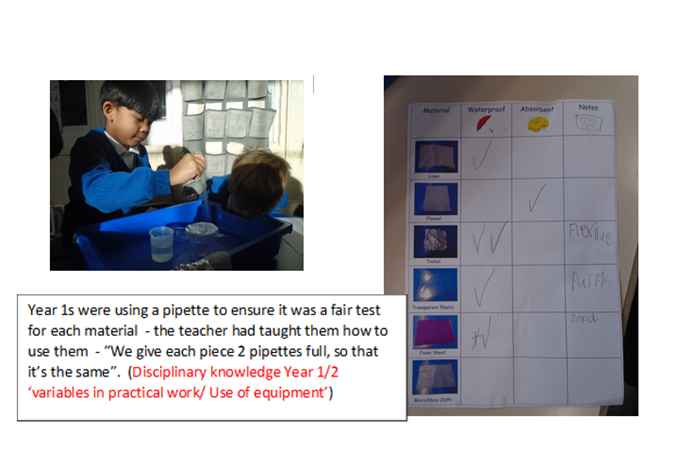 Year 6 Science data to follow shortly......