Mrs Lawry
Friday 11th October 2019
Theme of the week: Going for Goals and Aiming High "I knew if I kept trying I could achieve it!"
Class Discussion: What is it like to be a child at Langrish School?
This week we discussed what it was like to be a child at Langrish School. We decided that we were lucky because we had lots of space to play and our teachers were really friendly. We liked that we got to learn about lots of things and thought that there were lots of choices for us at school. We thought that people listened to us and loved being part of our school community.
Harvest:
We were joined in assembly today by Mrs Venice. She told us all about the charity she works with who support homeless people in Southsea. We learnt about the breakfasts they cook there and all of the food and supplies that are needed. We will be supporting the charity as part of our Harvest festival this year. Here is a list of possible items that could be donated.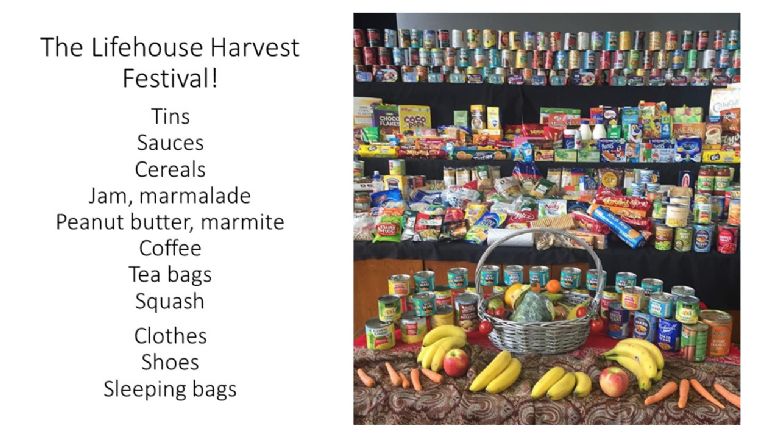 Home Learning Menu:
Maths: Practise your addition and subtraction number facts to 20. Focus on learning the related subtraction as well as the addition.
e.g 17 + 3 = 20 20 - 17 = 3
English: We have been revisiting the /a/ sound this week. What words can you think of that use this sound?
Geography: How is Antarctica similar or different to the United Kingdom?
A Taste of our Learning:
English:
This week we finished off our work on the Highway Rat. We learnt how to use the possessive apostrophe and wrote our own Highway Rat adventures. We hope that you enjoy seeing them at our open classroom soon!
Maths:
This week we have moved on to addition and subtraction in maths. We have been investigating related facts and have been representing addition and subtraction on a bar model. We have also been learning how to check our calculations using the inverse or concrete maths resources.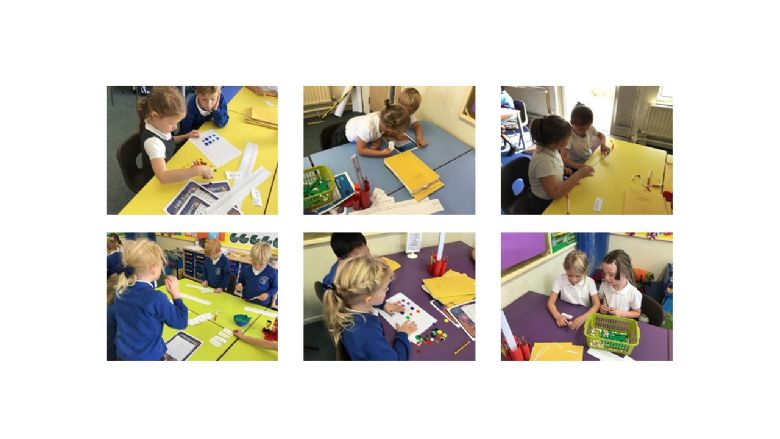 PE:
We have built on our work on the gymnastic shapes by introducing travelling. We explored travelling at different levels and in different directions, combining these into short sequences.
Geography:
We have continued our study of Antarctica by comparing it to the Arctic. We were surprised how different the two areas were!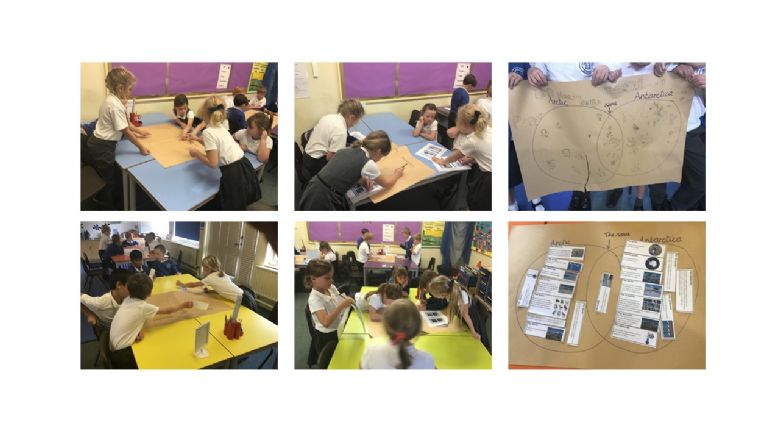 A Taste of our Learning:
English:
We have really enjoyed our new text 'The Highway Rat'. We have been exploring the characters and investigating new vocabulary. We particularly enjoyed looking up words that we did not understand in a dictionary to find out what they mean. We have also learnt how to write compound sentences and have used these to write letters as the Highway Rat.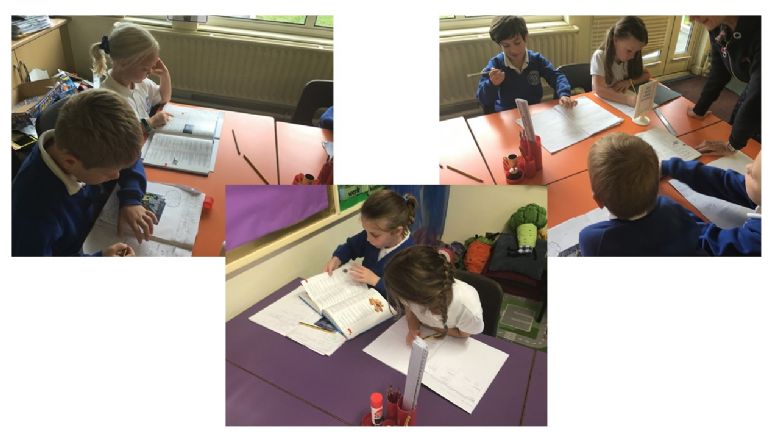 Maths:
We have been maths superstars this week! Mrs Lawry was SO impressed with our work on the more than and less than symbols! We have also been learning how to count in tens from any number and realised that this is easier than we thought as it's just like counting up in tens from zero!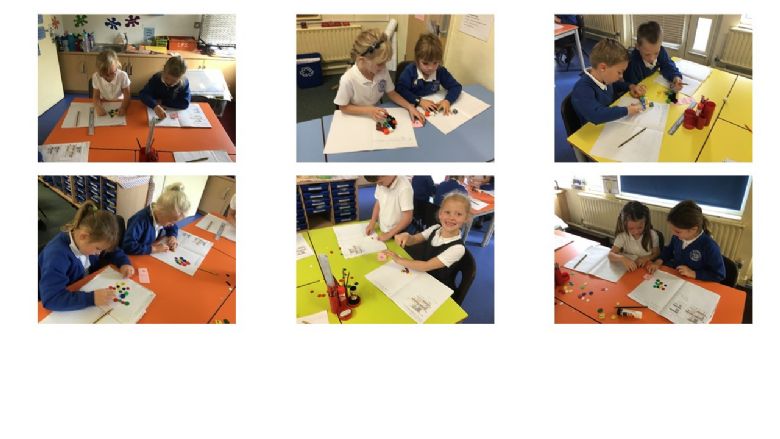 ---
Science:
We have continued to think about animals and have thought this week about how they live and survive. We thought about how animals that live underwater and on land need different things to survive. We discussed what our pets need to be healthy and how we help our pets to have these.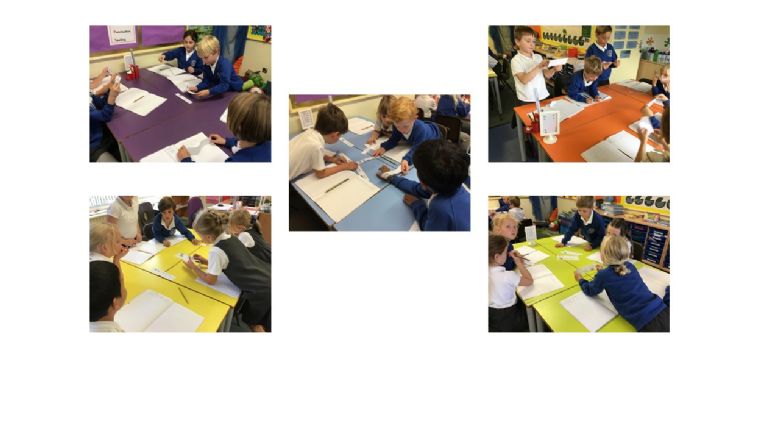 Geography:
We have continued learning about Antarctica. This week we imagined we were visiting Antarctica and the Sahara Desert! We compared the two landscapes and thought about what we would need to wear if we visited there.
---
English:
This week we have loved looking at the poetry of Michael Rosen. We have enjoyed exploring his different poems and looking at the different features he uses. We have learnt about alliteration, onomatopoeia, rhyme and structure and have used these to write our own poems. Our favourite poem this week was 'The Rhythm of Life'.
Maths:
We've been thinking about linking our place value work to addition this week by showing tens and ones in number sentences. We've also learnt about a place value chart and have practised representing different numbers using this.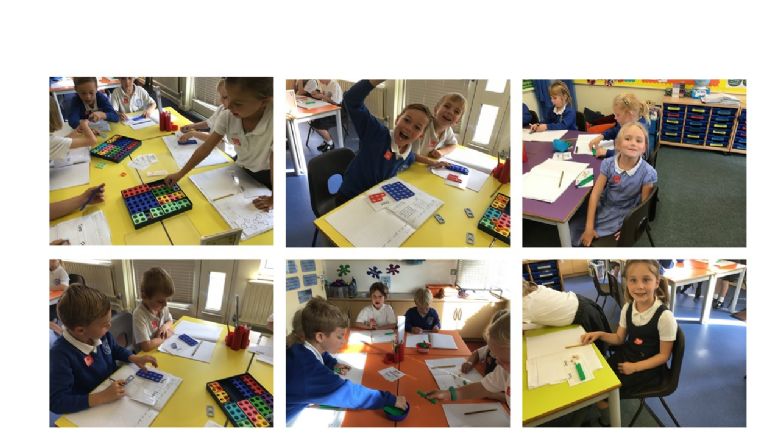 Science:
We have been thinking about how animals change as they get older. We focused on humans and looked at each life stage. We found it really interesting seeing how we had changed so far in our lives and how we might change as we get older.
Music:
We have continued learning how to play the glockenspiel. This week we have been playing the note 'd' and learning how to read this on sheet music.
Per4orm:
This week we were visited by Per4orm and enjoyed a wonderful workshop about King Arthur. We had the chance to be different characters in the story and think about how they would move or behave.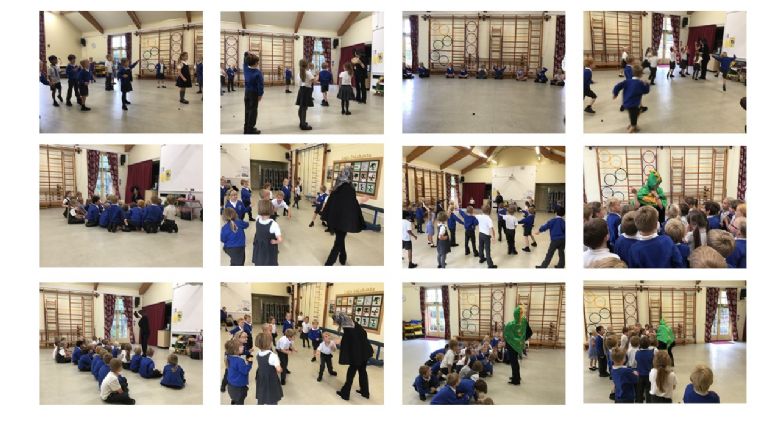 ---
English:
We have enjoyed more Lighthouse Keeper stories this week and have learnt how to write expanded noun phrases. The children have used some wonderful, creative vocabulary and are now using these to write their own Lighthouse Keeper story. The children have come up with some fantastic and imaginative ideas.
Maths:
We have continued our work on place value by thinking more about the tens and ones in two digit numbers. We have learnt how to partition them into different combinations of tens and ones and have recorded them using part-whole models. We have also worked on our reasoning and explaining how we have worked things out. Why not see if your child can explain to you what a part-whole model is!
Design Technology:
This week we loved making our sandwiches! We followed our designs carefully and used lots of different skills including spreading and cutting. I hope you managed to taste some of them!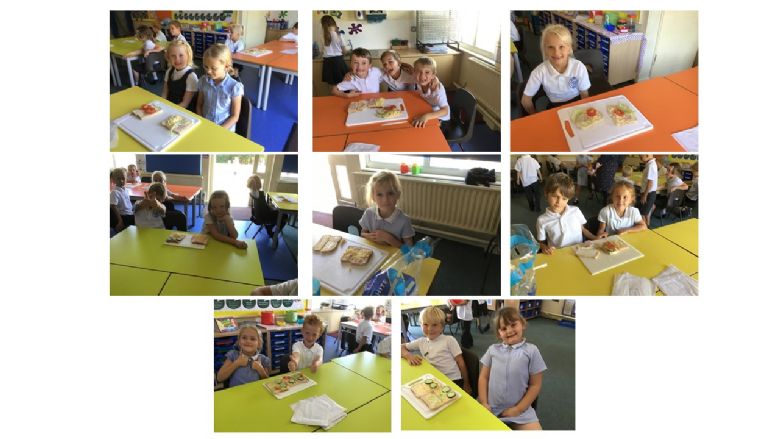 PHSE:
We have built on our work on keeping safe with a visit from Hampshire Fire and Rescue. They taught us about what to do in a fire and how to keep ourselves safe in the home. We saw what a firefighter would wear and had the chance to dress up in their clothes.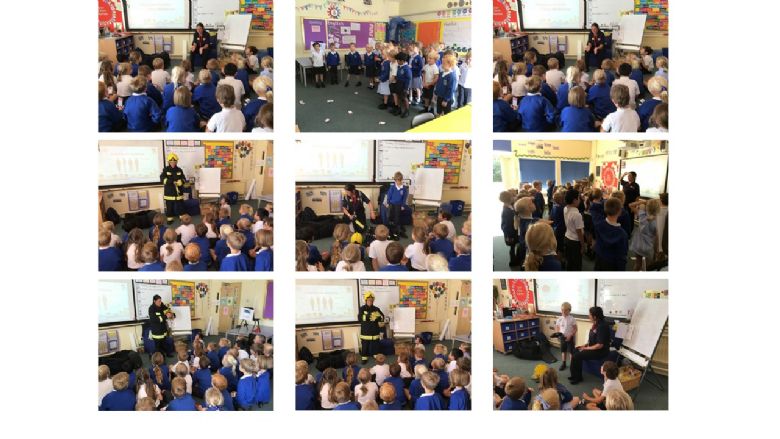 ---
English:
We have been reading the Lighthouse Keeper's Lunch. We have been exploring the different characters and making predictions about what might happen. Here are some photos of us acting out what we think might happen to the lunch.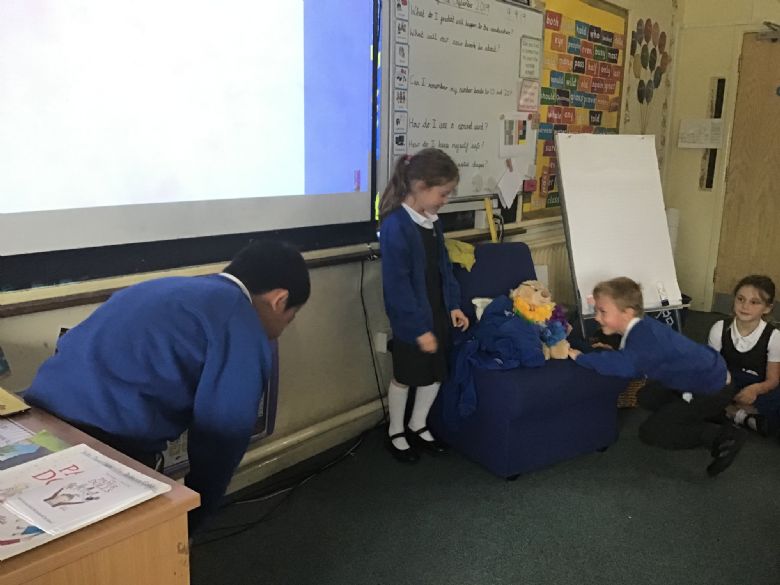 Maths:
We have been thinking about counting and representing numbers to 100. We have learnt about the tens and ones in a two digit number and have used different resources to represent this.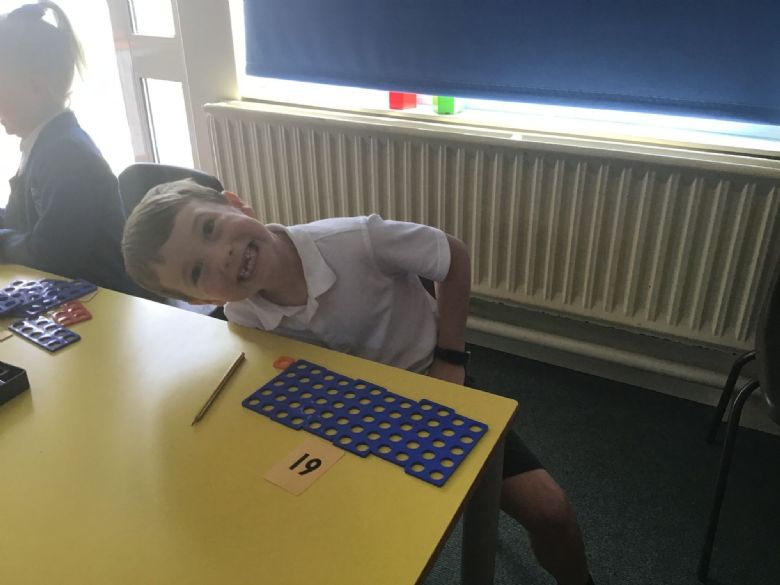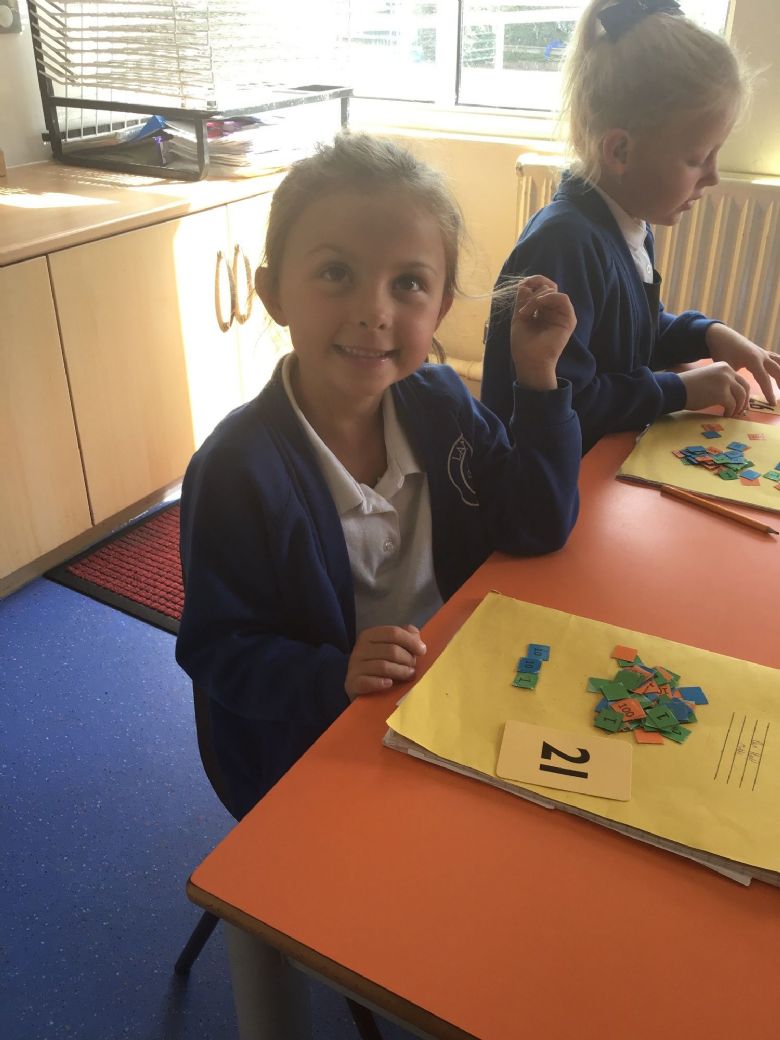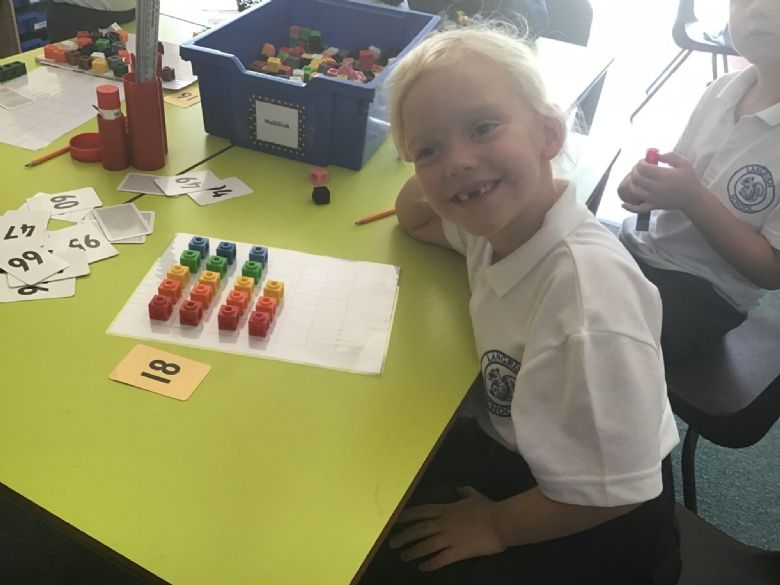 Science:
We have started learning about the offspring of different animals.
PHSE:
We have now finished our Rights Respecting Charter. We have chosen to focus on Articles 12, 24, 28 and 31. We have also discussed what privacy is and why we have a right to it.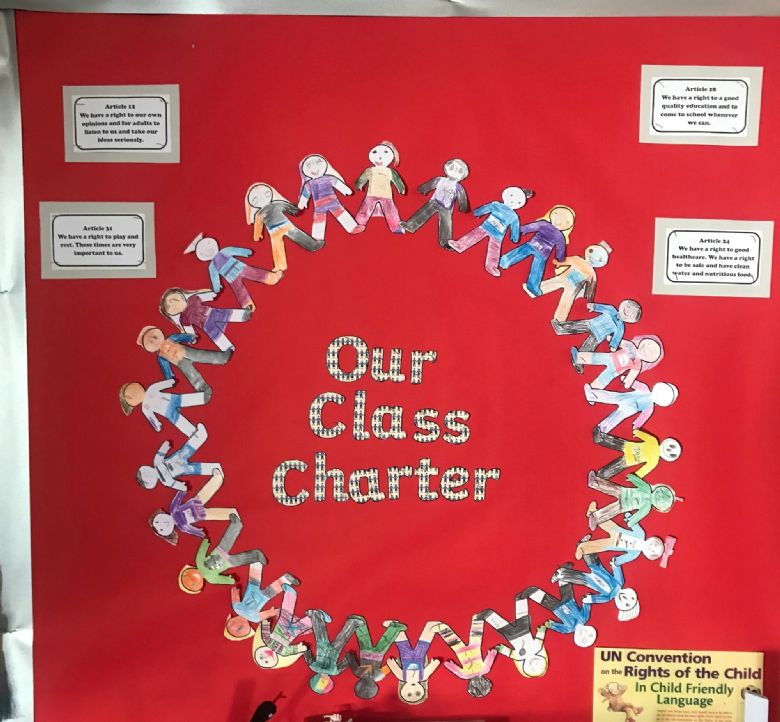 Welcome to Year 2!
The children and I have had a wonderful two days getting to know each other and our new classroom. We have been thinking about how we can be successful learners and how we are respectful to each other. We have also been working hard on our class charter and are busy creating a display to share this. Look out for more updates on this next week!