Year 2 Deer
Home Learning Menu
Science - due on Monday 3rd October
Please can your child measure and record on a piece of paper the height of their different family members e.g. parents, grandparents, siblings.
The children can record this simply such as:
Me 115 cm
Mum 165cm
Dad 190 cm
Little brother: 70 cm
The children are then going to be creating a graph in school to show their results. We will then discuss these results in class and share our findings.
Reading (10 minutes per day)
Please read with your child every day for approximately 10 minutes. I collect reading records every Friday and check comments that are put in them. Children can change their books every day or as needed.
Spellings (15 minutes per week)
This week we have been reading and spelling words with the 'j' sound spelt 'dge' such as 'badge' and 'hedge'.
Your username and password for Ed shed is at the beginning of your reading records.
Maths (20 minutes per week)
Play 'Hit the number' focusing on number bonds
https://www.topmarks.co.uk/maths-games/hit-the-button
Practise writing numbers the correct way around using a 100 square.
https://www.topmarks.co.uk/learning-to-count/paint-the-squares
Other home learning resources children can use at home:
Scratch Interactive resources IXL Purple Mash Spelling shed BBC Bitesize Oxford Owl
Notices
PE this half-term!
PE is on Tuesday and Wednesday. Please ensure full PE kit is worn on these two days, including jogging trousers / leggings for the colder weather.
Tuesday is Multi skills.
Wednesday is Gymnastics: Please ensure your child is wearing shorts on Wednesday (or has them in their bag), so that they can take part in gymnastics.
Library
Our library day is on Thursday. Please ensure library books are in school, if your child wishes to change them.
Taste of our learning
Friday 30th September
We have been continuing our topic in science called 'Animals including humans'. So far the children have been talking about the 5 different animal groups and finding out and discussing the word 'maturity'. This week the children have been looking at a variety of animals and sorting whether they look like their adult or don't look like their adult. They discussed their finding's in groups and then shared as a class. They thought about whether there was a pattern of animals that did/did not look their adult in certain animal groups. Next week the children are going to be starting to think about humans and the different stages that a human goes through.
Don't forget your height recordings next week as we are going to be using these in the next two lessons!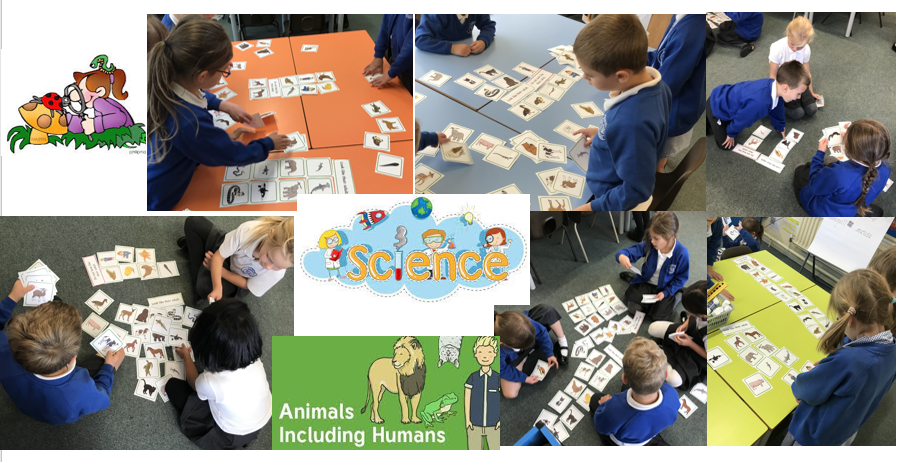 Can you remember the 5 different animal groups?
What is meaning of the word offspring?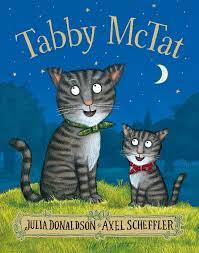 Class reader - Tabby McTat
How did sock feel at different parts of the story?
Why does his thought and feelings change throughout the story?
Friday 23rd September
We have been continuing with our maths unit on partitioning. The children have been using and finding different methods to find the tens and ones in a variety of different numbers. This week we have been looking at how we can partition the same number in different ways such as the number 54 = 50 and 4, 54 = 40 and 14, 54 = 30 and 24, 54 = 20 and 34, 54 = 10 and 44.
The children have used a variety of dienes, bead strings and counters to partition a number in different ways.
Can you partition the number 67?
How many ways can you split the number?
Class reader - The singing mermaid
Why did Sam Sly tell the mermaid she could sleep on fine feather bed and swim in a pool of marble?
Friday 16th September
Lighthouse keepers lunch
This week our writing has been focused around the story, The lighthouse keepers lunch. The children have been thinking of some amazing prediction's about what might happen to the lunch such as seagulls taking it, pirates stealing it, or it all falling into the sea. Throughout the week we have been focusing on the subordinating conjunctions 'because, if, when and that' and we have completed activities on how we use them in a sentence.
We finished the week with the children thinking about all the disgusting things that you could put in a sandwich to make it less appetising for a seagull. They described their sandwich and gave their reason for the choice of filling using the subordinating conjunction 'because'.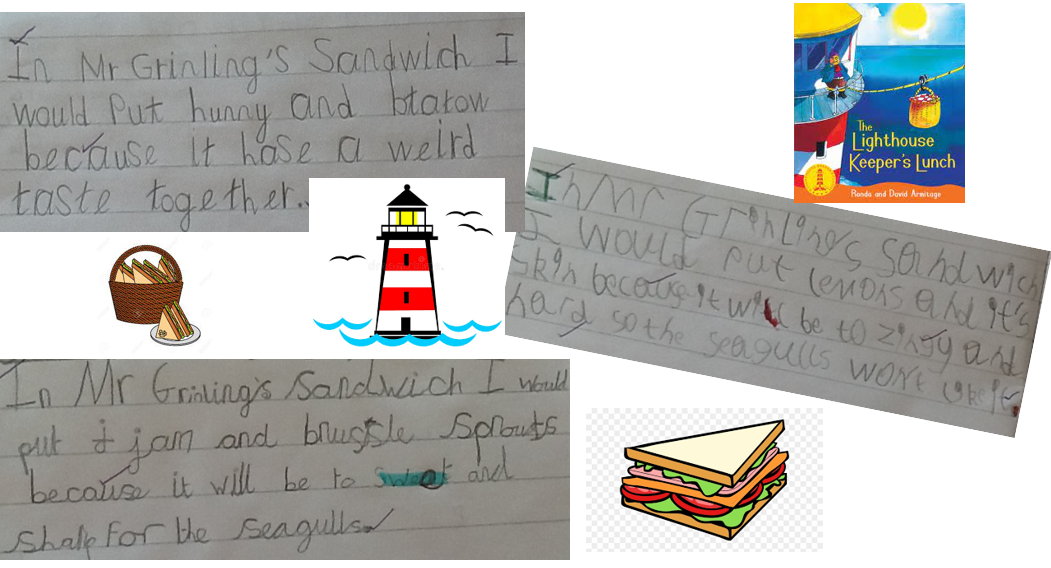 Can you write a sentence with a subordinating conjunction? (if, because, when, that)
What would your favourite sandwich be and why?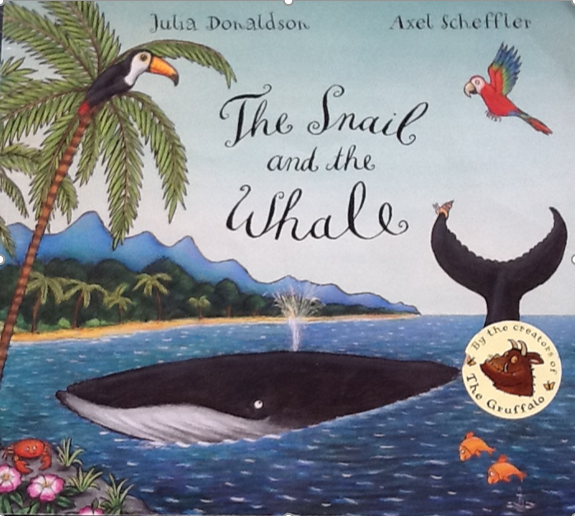 Class reader - The snail and the whale.
Why do you think the author chose the main characters to be a
Whale?
Snail?
Year 2 ambassadors
Arts Ambassador: Bonnie
Eco Ambassador: Ed
School councillor: Dotty
Well done to our ambassadors, I know that you will represent year 2 really well.
Friday 9th September 2022
Hello and welcome to Year 2. It has been such a busy but lovely week getting to know everybody. It has been great to see how well the children work together and how independent they all are already. This week we have been going over Year 2 expectations and the children have created a class charter. They discussed the rules of the classroom that they believe should happen in Year 2 and everyone has agreed on them. The children created their own individual puzzle piece, we spoke about how we are all part of a puzzle and for our class to work well we all need to work together as a whole.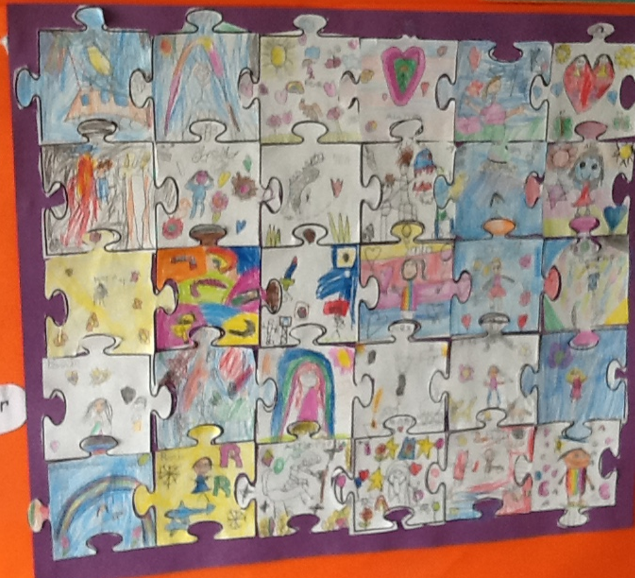 What is a successful learner?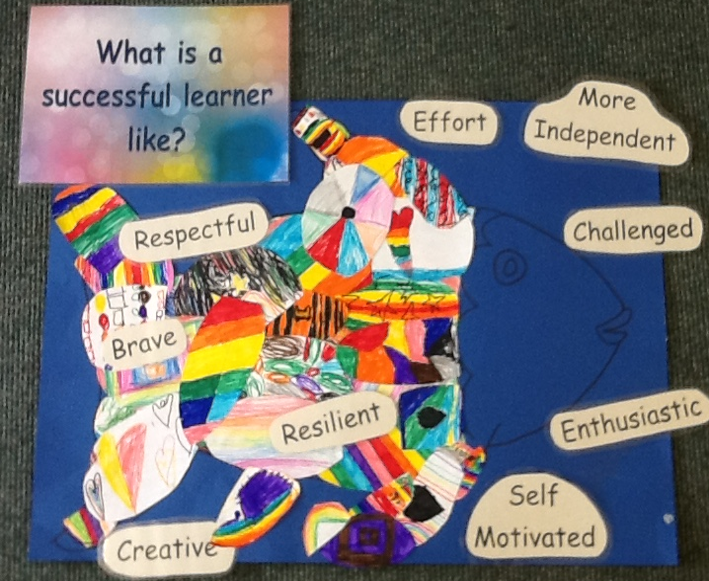 This week we read the story called 'The Rainbow Fish'. This is about a fish who chose to be unkind and to not work or share with others. We spoke about different attributes in our self which makes us a successful learner. We created our own Rainbow fish by all decorating our own fish scale. We spoke about the different qualities we need to be a successful learner and related this to the different story characters in our classroom.