Year 2 Deer
Home Learning Menu
Reading (10 minutes per day)
Please read with your child every day for approximately 10 minutes.
I collect reading records every Friday and check comments that are put in them (comments must be recorded at least 3 times a week please)
Children can change their books every day or as needed.
Spellings (15 minutes per week)
This week we have been reading and spelling words where we replace the e with an 'ing' e.g. make - making
These are set on Ed Shed. I have set it up, so you will only see the focus spellings for each week. Your username and password for Ed Shed is at the beginning of your reading records.
There are new personalised spellings set for some children in class. If your child has personalised spellings, please ensure this is completed at least 4 times a week (5 minutes a day).
Maths (20 minutes per week)
Play a mix of multiplication and division games - counting forwards and backwards in 2's, 5's and 10's.
https://www.topmarks.co.uk/maths-games/hit-the-button
Notices
PE this half-term.
PE will continue to be on Tuesday and Wednesday. Please ensure full PE kit is worn on these two days, including jogging trousers / leggings for the colder weather.
Library
Our library day is on Thursday. Please ensure library books are in school, if your child wishes to change them.
Taste of our learning
Friday 2nd February
PSHE
In our class assembly this week we spoke about the difference between RUDE, MEAN or BULLYING.

Attached below is the PowerPoint to help you if your child is confused with the meanings of these words.
DT - Moving vehicles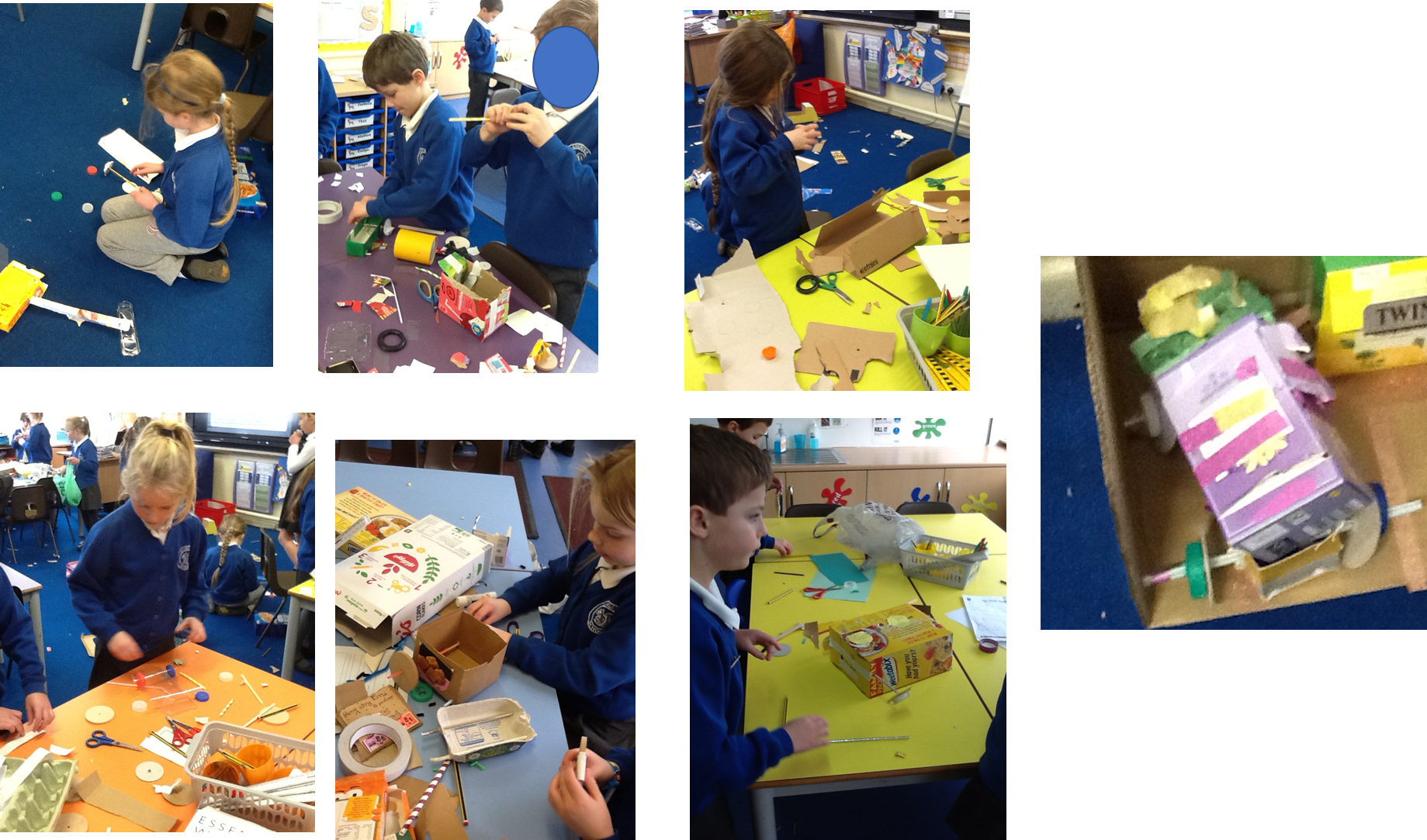 In DT the children have been creating vehicles in teams. They have been planning the type of vehicles that they will build and thinking about what resources they need in order to make successful axles and wheels for their vehicle. They will be finishing them today, so look out for the photos of them next week. The children have been working well in teams, listening carefully to each other and persevering with anything tricky that gets in their way. Well done Year 2.
Class reader - The lion inside
Why do you think the mouse wanted to be heard?

Can you identify with the characters?

Which character? Why?

Does this book remind you of any other books that you have read?
Friday 27th January
Amazing fable story writing!
This week the children completed some amazing fables based on the short fable 'Bridge'. The children included amazing story language, different sentence types, a range of punctuation, expanded noun phrases and even suffixes!
Here are just a few snippets of their fantastic stories.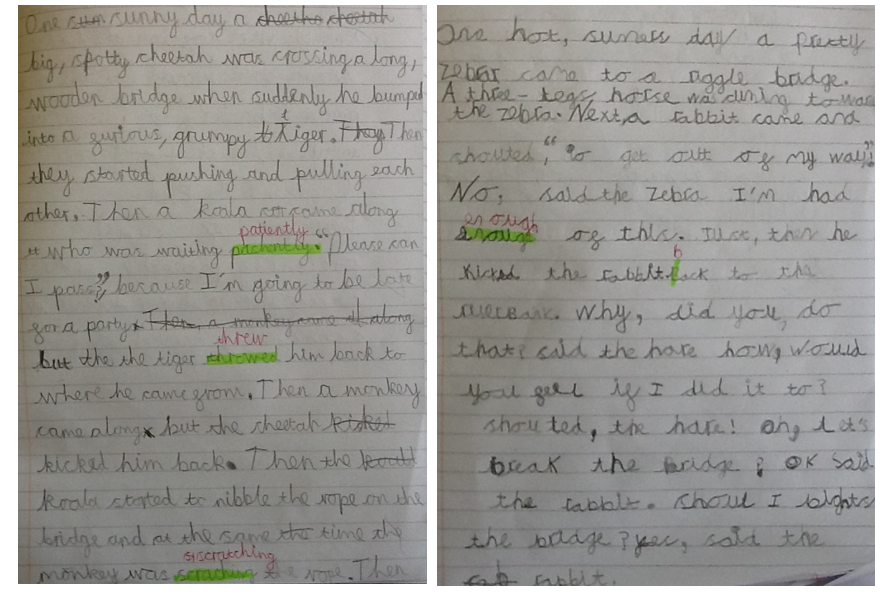 Class reader - The Koala who could
Why is Kevin a nervous Koala at the beginning of the story?

What event makes Kevin change his ways?

Why do you think Kevin develops a 'can do' attitude at the end of the story?
Friday 20th January
This week we have continued with the fable 'Bridge' where a stubborn elk and bear are crossing a bridge but neither of them will let each other across. Later in the fable, a racoon and rabbit join them on the bridge, also wanting to cross it. The bear and elk continue to be angry at each other and are also very unkind to the racoon and the rabbit. The racoon and the rabbit work as a team and manage to both cross the bridge safely. We spoke about the moral of the story. We discussed that the main messages we received from this fable were that the rabbit and racoon were patient, they worked as a team and were kind.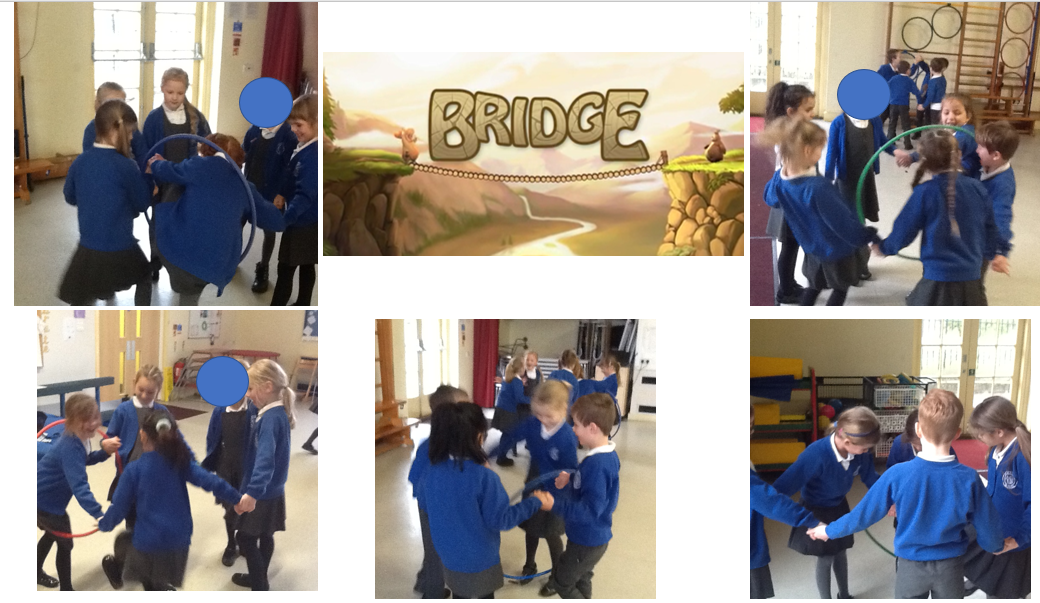 In groups, we played different team games such as moving a hoop around a circle without letting go of each other's hands. At first the children struggled to move the hoop. They soon realised that to be successful with this activity they had to display all three of these attributes to complete the task. Later in the week, the children planned and wrote their own fable using their own characters based on the story 'Bridge' maintaining the messages to work as a team, be kind and patient, in order to have a positive outcome.
Class reader - The rhyming rabbit
Can you remember the rhyming words in the book?

Are there any other rhyming books that you have read that are similar to the 'rhyming rabbit'?
​​​​​Friday 13th January
Guided reading.
We have been reading the book 'The smartest giant in town' we have been completing some comprehension questions about the beginning part of the book. The children are beginning to understand how to successfully record answering a reading question about the book. They understand that they may need to look back at that particular part of the text in order to find the answer.
The children have been introduced this week to the Reading dogs which are: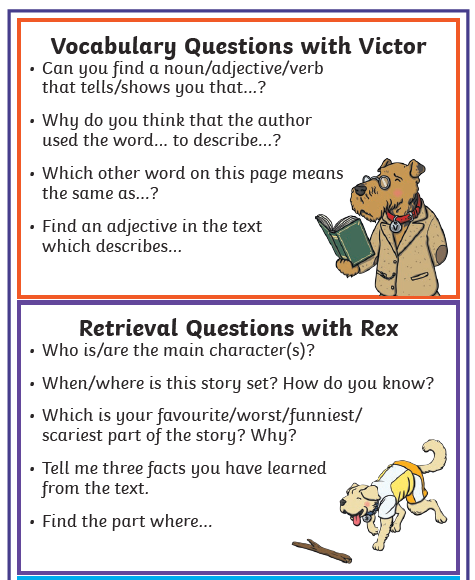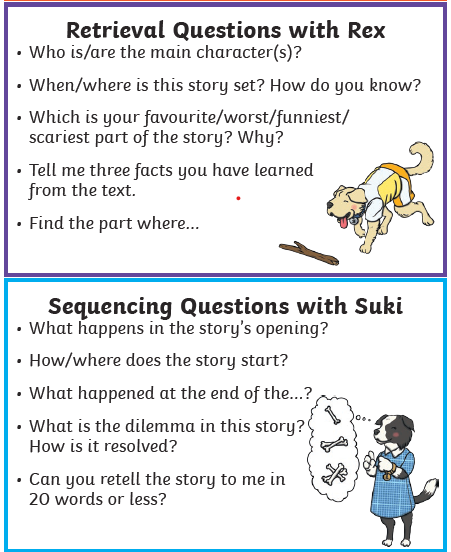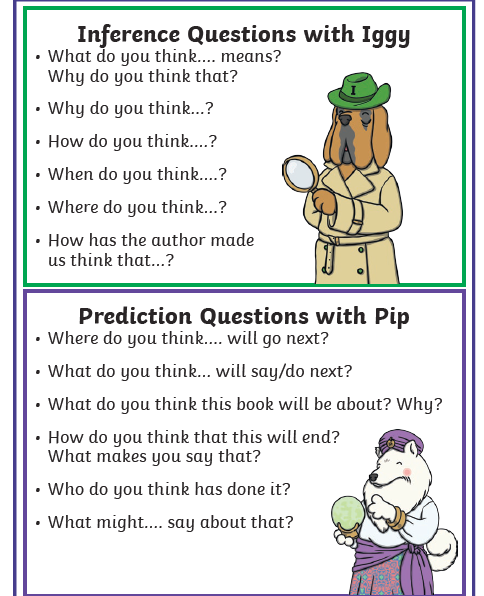 We will be using examples from these questions when reading our class reader, guided reading activities and individual reading. These are the bookmarks in their reading diaries. By reading one question at home every day (when your child is reading) would really help your child improve their comprehension skills.
Class reader - The Giraffe and the Pelly and Me
In the book, the author uses the words 'The grubber'.
What does he mean when he refers to 'The grubber'?
Why do you think the author chosen these characters to star in the book?
Do they have certain uses?
---
Friday 6th January 2023
Happy New Year!
I hope you all had a lovely Christmas break. We have started our new unit in Maths on money which the children are enjoying and using their prior knowledge for. The children have also been starting to complete extra challenges in maths on place value, adding and taking away and shape to keep up with remembering and applying their amazing skills in maths.
We have also started a new video unit in writing, called 'The Bridge'. The class have enjoyed this short fable, speaking about the meaning of the word 'moral' and what the moral is in the story.
Can you remember the moral of the fable?
We have recapped and focussed on the different sentence types this week, writing what the bear and elk could be saying to each other. The children wrote statements, questions, exclamation and command sentences.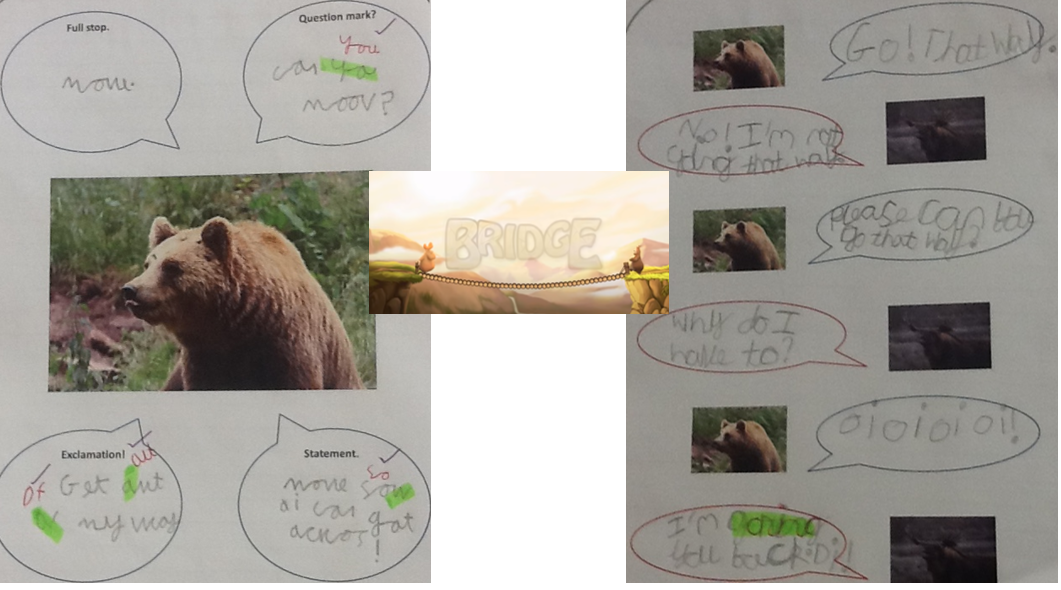 Class reader - The smartest giant in town

What type of person is George the giant? e.g. kind, greedy, unhelpful?
How do you know? What actions/ things does he do/ say to suggest he is this type of person?
Do you know any other stories by this author? Which is your favourite and why?
---
Friday 16th December - Merry Christmas everyone
Well done Year 2 on an amazing term. You have all worked so hard and deserve a restful, fun break.
We have had a busy week with Christmas Jumper Day, the pantomime, our Christmas party and, of course, the spectacular nativity.
The nativity was amazing !! They have all worked so hard and I'm really proud of them all. They were amazing at remembering all of their words, they spoke clearly and with such confidence and all sang beautifully. They deserve a huge rest at Christmas. Well done Year 2!
I look forward to starting 2023 with you all. See you in the new year, Mrs Wood x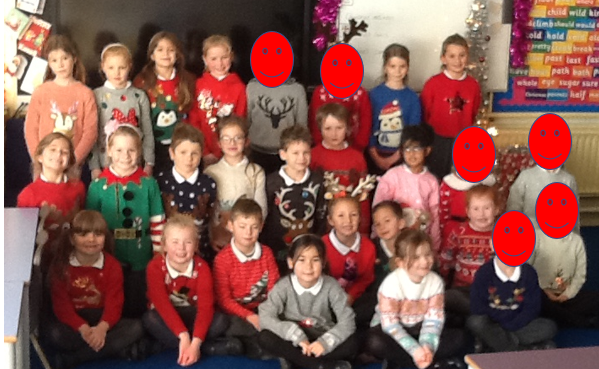 Friday 9th December
World faith and philosophy
In our lessons in world faith and philosophy we have been focussing on 'Angels'.
We spoke in depth about our understanding of what an angel is, what we think they look like and what we think they do. The children enjoyed talking about angels and most children spoke about how angels make us think of Christmas as they feature in the Christmas story in the Christian bible.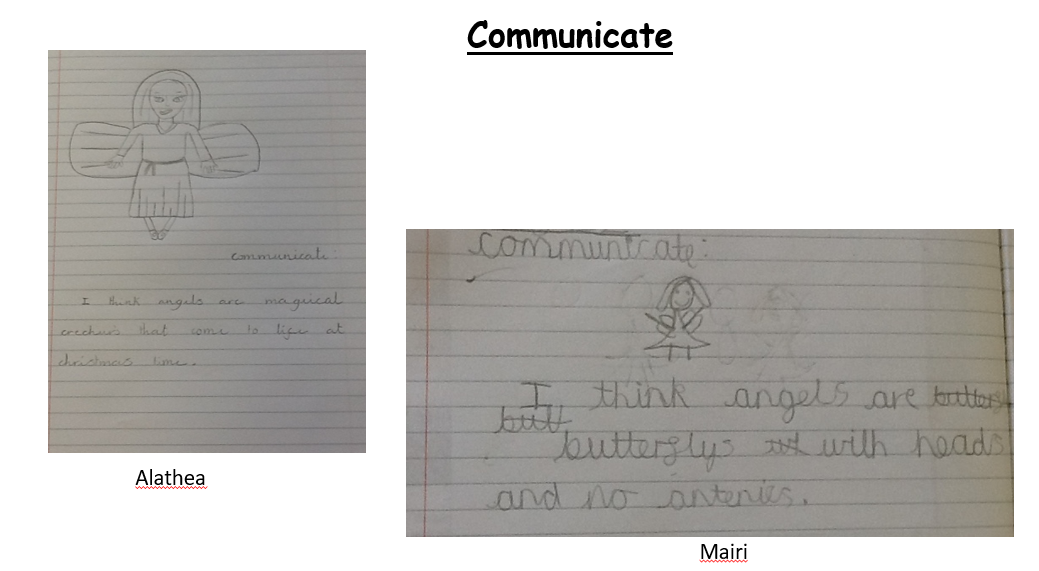 We read and spoke about different scenarios and peoples out look on faith and their belief in angels. The children enjoyed discussing this scenario below. We spoke about how everyone's beliefs should be respected. Here I have recorded some of their responses.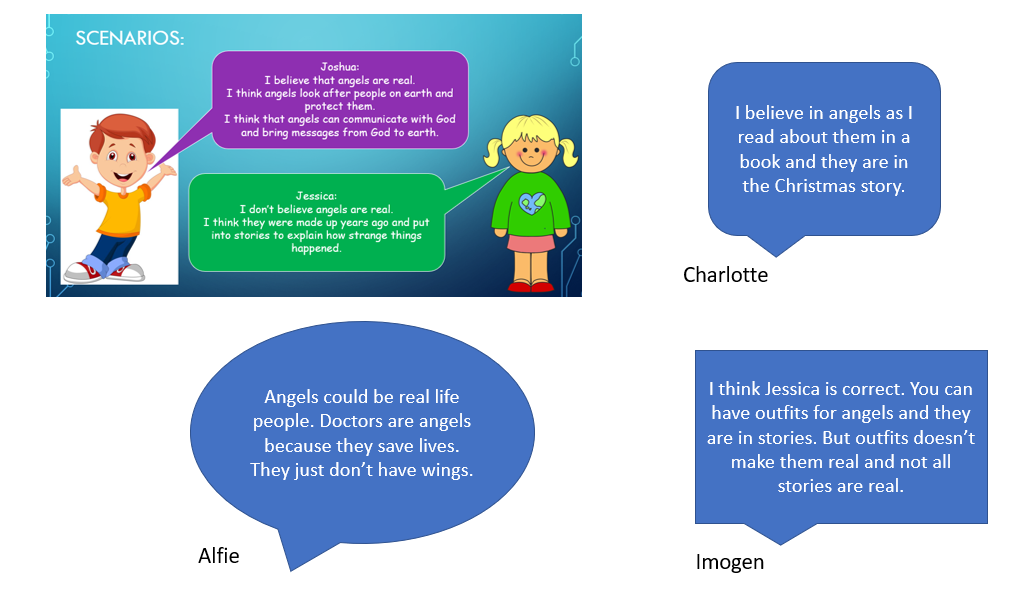 We also discussed this scenario about how someone's belief can influence their understanding or belief on a situation. Here are some of their answers about this scenario.

Class reader - Paddington and the Christmas Surprise

What was the surprise? Have you ever had a surprise in your life? How did it make you feel? Did you feel the same emotions as Paddington?
---
Friday 2nd December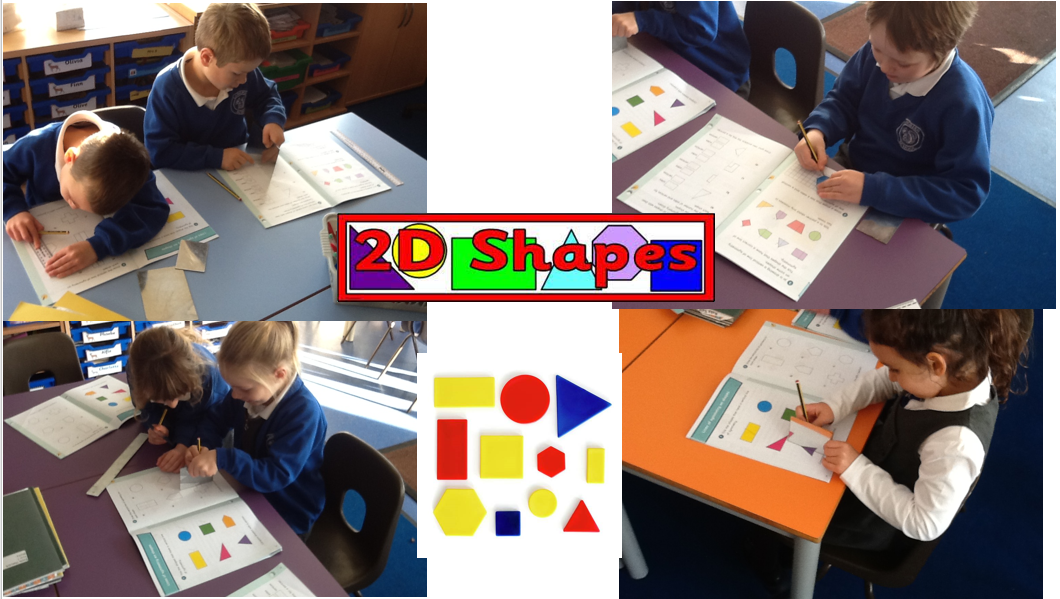 This week the children have been looking at a range of 2d shapes. They have been counting the sides and vertices and naming the correct 2d shapes. They have also been looking at irregular shapes and counting the sides and vertices too!
At the end of the week the children were looking at different shapes that are symmetrical. Using a ruler and a mirror they were checking which shapes have a vertical line of symmetry. The children drew the remaining symmetrical side to the shape.
Class reader - Kindness grows (continuing)
Can you share kindness with your peers in your class?
How could be show this kindness?
Friday 25th November
English - The Day the Crayons Quit.
This week we started our new English unit called 'The Day the Crayons Quit'.
We started the week off by thinking about what our favourite colour is and why? The children wrote some amazing persuasions on why their favourite colour is the best. They thought about which objects, people or things they can use that colour for, and they thought about different adjectives to describe why that colour is so special to them. We also found out about words that you can use an apostrophe for and discovered them inside the book, such as the author used the word I'm instead of I am. We then wrote some amazing letters in role of Duncan, the boy in the story, being understanding about the crayons feelings and using their persuasive language again to get the crayons to come back.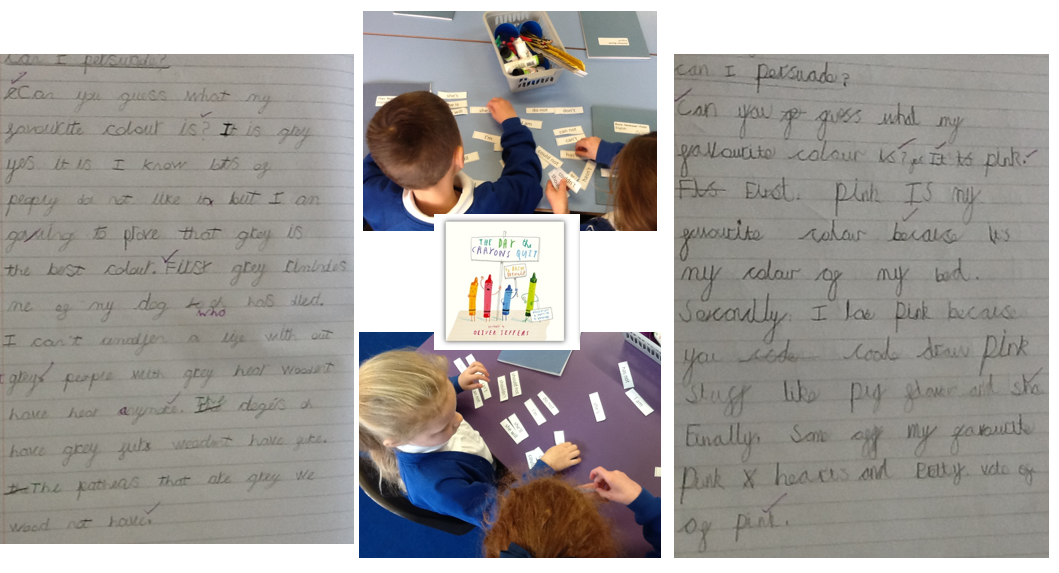 Class reader - Kindness grows
What happens if we don't share kindness?
How does it feel when people are kind to us?
Friday 18th November
Anti-bullying week and children in need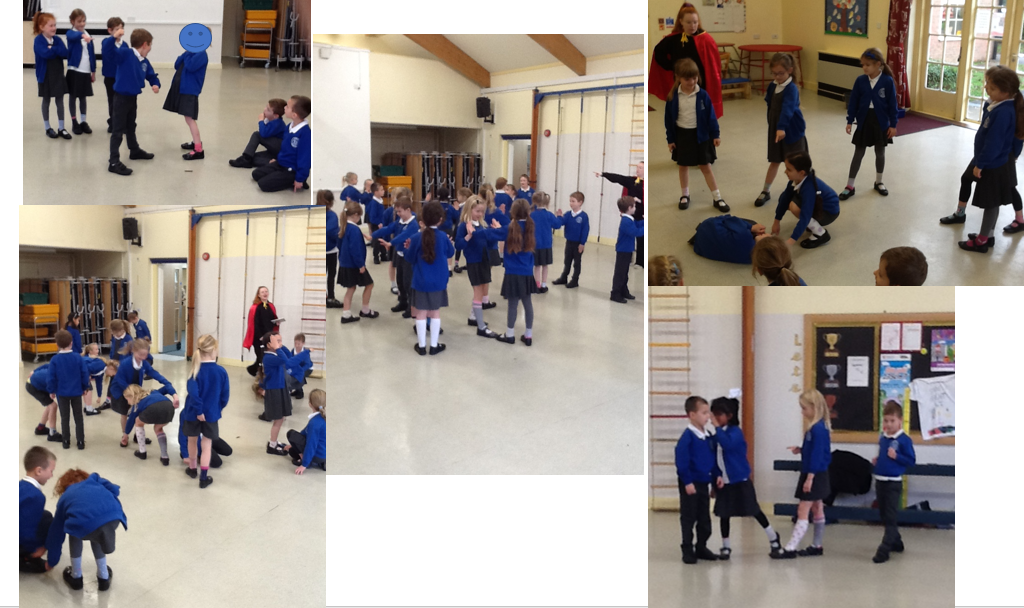 The children have enjoyed a week of anti-bullying week finished off with children in need on Friday. On Monday the children enjoyed a workshop which was of exciting games, whilst learning how to be successful in our friendships and where to go if we are struggling with our peers. Throughout the week the children have completed kindness sheets, noting down kind words that someone has said to them and thinking about how this made them feel. We all agreed it made us feel warm and fuzzy inside when a kind word is said to us.
On Friday we completed lots of children in need activities including a guided reading activity and a code breaker in maths. The children enjoyed dressing up in their comfy pyjamas and loved eating their cake at playtime. Thank you for all your donations.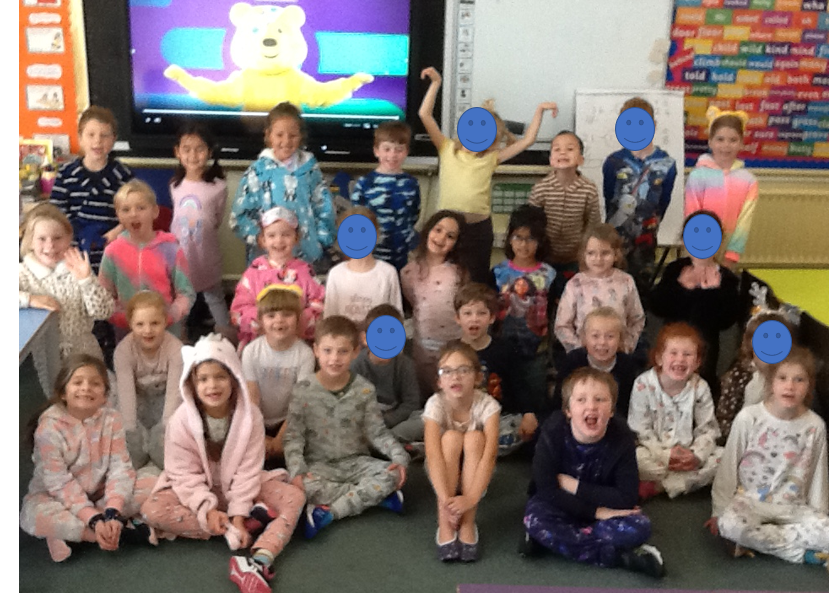 Science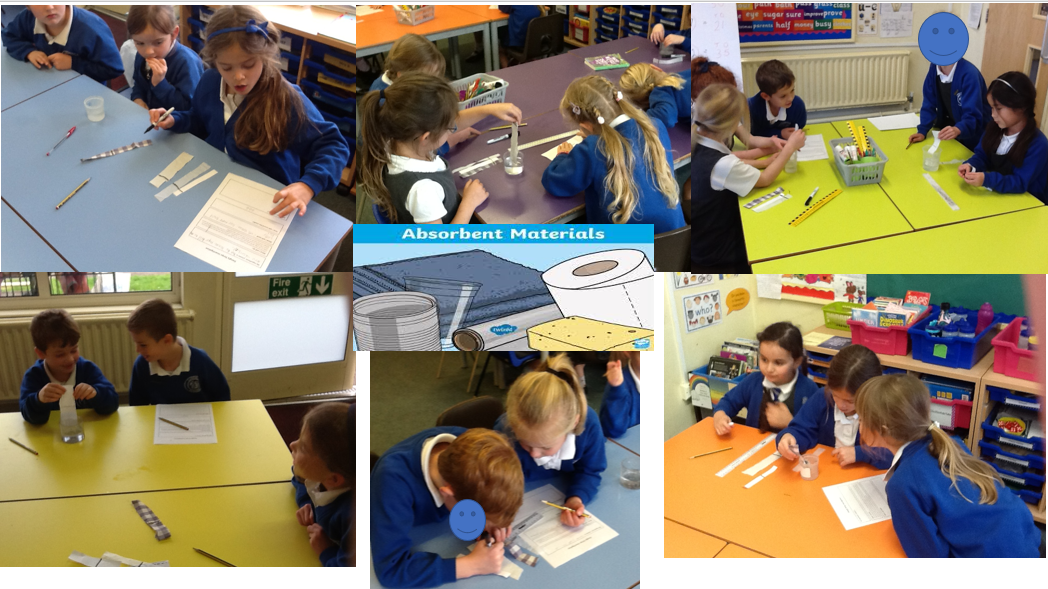 We have had another exciting week in Science completing an experiment on testing the absorbency of different materials such as a paper towel, paper, tissue paper and cloth. The children predicted and then tested each piece of material in a small pot of water. The children made it a fair test by drawing a line in the same place on each piece of material and dipped it into the water to see how many seconds it took for the water to reach the line and absorb the water. The children then shared their findings as a class, overall we mostly discovered that the cloth was the most absorbent.
Class reader - Sharing a shell
What was the message in the story?
How does it link to anti-bullying week?
---
Friday 11th November

In Science this week the children started their topic on materials. We discussed the meaning of the word material and wrote down the definition of the word materials in our science glossaries. The children identified different materials around us such as plastic, brick, metal, glass, wool and paper and started to think about why these materials are used for particular objects. In pairs the children walked around the classroom and found different items that are made out of these materials, and we shared our findings as a class.
Class reader - Where the poppies now grow
We have been discussing remembrance day and reading about why the poppy is a special emblem to represent this day. The children discussed how remembrance day is a day to remember people who were in the war and that the poppy is a continuing symbol of remembering service men and women who serve our country today.
Why do you think Ben and Ray's friendship remains strong throughout the story?
Friday 4th November
After learning all the different word types such as adjectives, verbs, adverbs, prepositions and repeated phrases, we used all of this knowledge to create our own acrostic poem. The language remembered and used in the poems are fantastic, and the children enjoyed creating their own poem based on a natural object or an animal. I enjoyed reading their unique poems which were full of interesting and exciting word choices.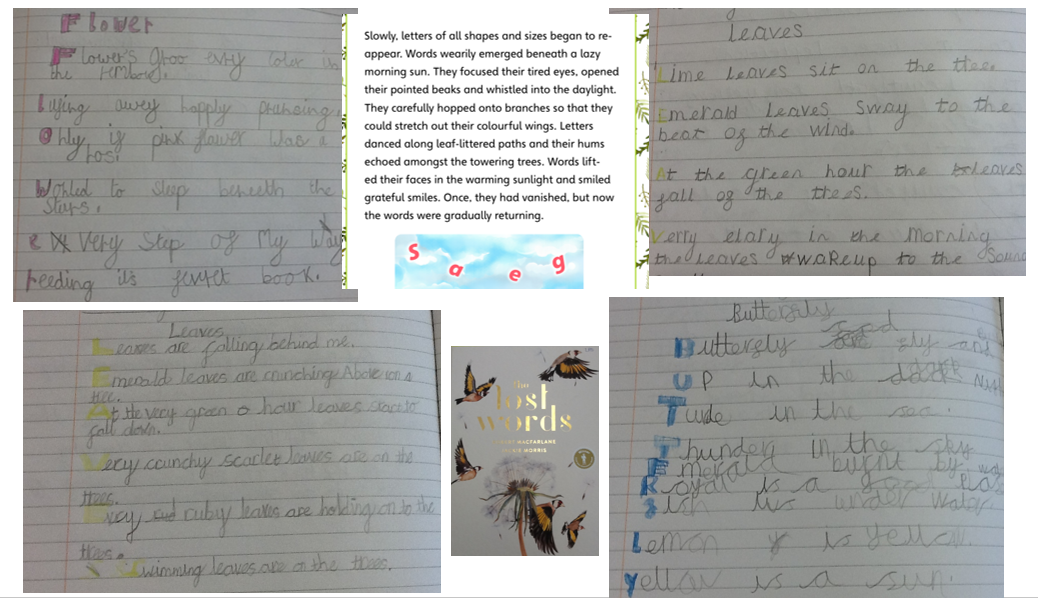 The rest of the week the children have been creating expanding noun phrases using nouns that a bird could see, e.g. trees, hills, and fields. They have also learnt how to use commas correctly by playing a fun game using names of objects to create a list. The children worked together to find the correct place for the comma and extended their learning further by using a comma and the conjunction and to separate the nouns or adjectives in a sentence or list.
Can you create your own acrostic poem?
Class reader - Gorilla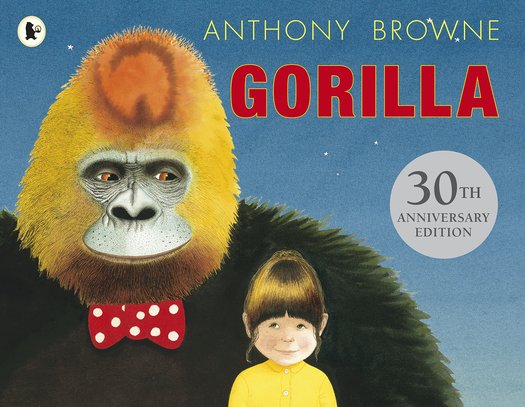 How does the characters feelings change throughout the story?
Friday 21st October
This week the children have been reading the poetry book 'The lost words'. In the book we have been reading the poem 'Bluebell' which is an acrostic poem. The children have been looking at the different words that the author has used in the poem to make it interesting to the reader, such as preposition and verbs.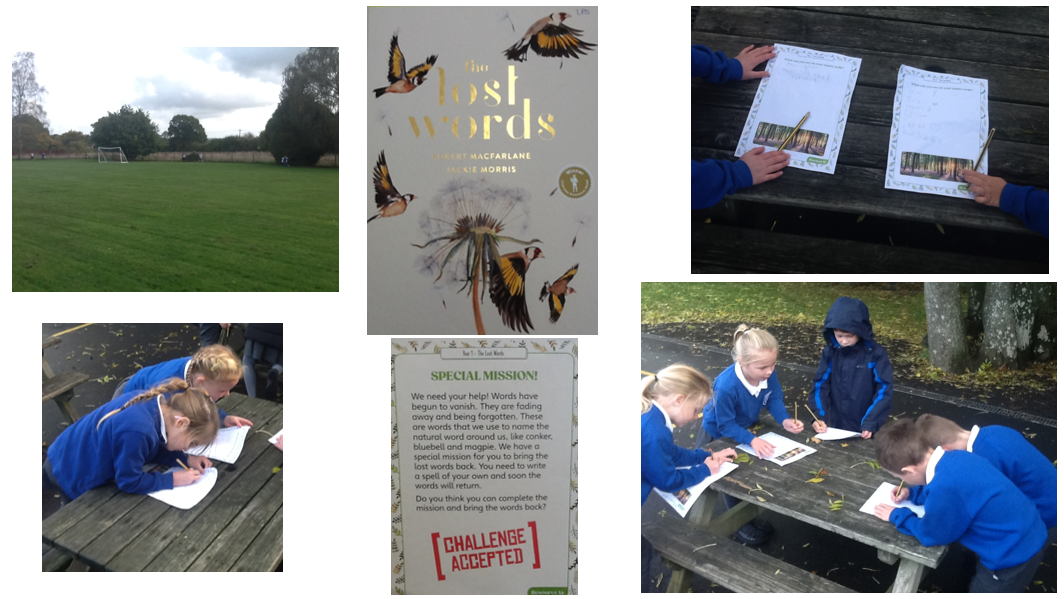 After reading the poem 'Bluebell' the children went on a nature walk outside to observe, draw and write down the nature objects around them such as a leaf, acorns or trees to give them inspiration to write their own poem. Once the children choose their object they started brainstorming verbs (doing words) such as floating, leaping, falling. They then learnt about prepositions such as under, next to and above and wrote sentences combining these two types of words.
The children then ended the week by beginning to write the repetitive sentences in their poem. We will continue with this poetry unit after half-term!
Can you write your own poem using verbs?
Class reader - The first hippo on the moon
What do you aspire to be?
How can you achieve your dream?
Friday 14th October
WANTED - a terrible thief is on the loose!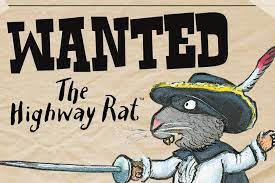 This week we have read the story 'The highway rat'. The children enjoyed making a wanted poster using their prior knowledge of combining adjectives and nouns into expanded noun phrases to describe the rat. They completed fantastic descriptions of the rat and used some amazing adjectives to add detail.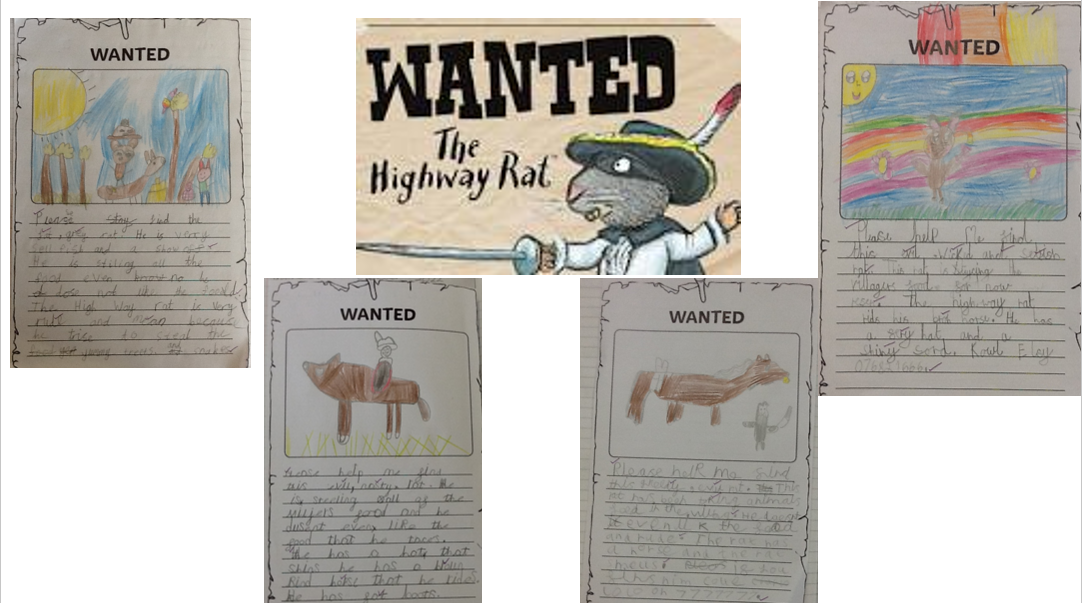 The children enjoyed finishing the week off with getting into role as either the rat in the story or a police officer interviewing the rat. As the police officer they asked questions such as; Why did you steal food that you didn't need or like?
If they were in role as the rat they had to think about how the rat might answer the question.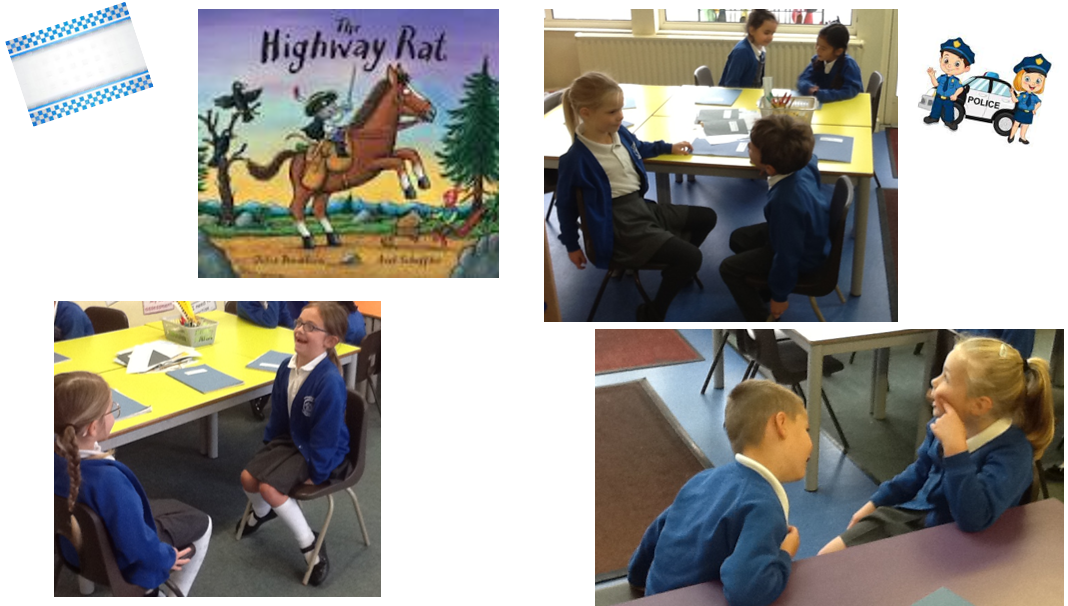 Why do you think the rat changed his behaviour at the end of the story?
Class reader - Detective dog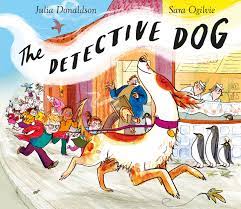 Can you find out about dogs that help the police?
Could you think of some questions to ask a police dog handler?
Friday 7th October
We made jam sandwiches!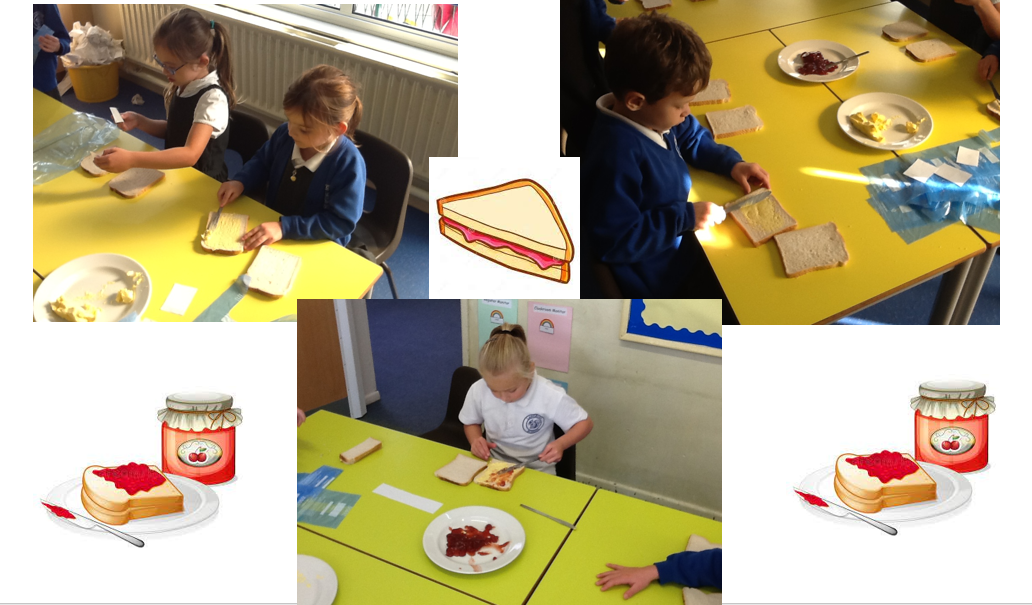 To finish our writing topic on 'The lighthouse keepers lunch' we wrote instructions on how to make a jam sandwich. The children had fun giving me instructions on how to make a jam sandwich. They soon realised they had to be more specific with their vocabulary and recognised the importance of putting the instructions in the correct order.
In their sandwich instructions they used 'Imperative verbs' which are bossy doing words, such as 'spread', 'cut' and 'eat'. They used time vocabulary such as 'first', 'then', 'after that' and 'finally'.
After writing their instructions, they made their own sandwich and followed the instructions carefully.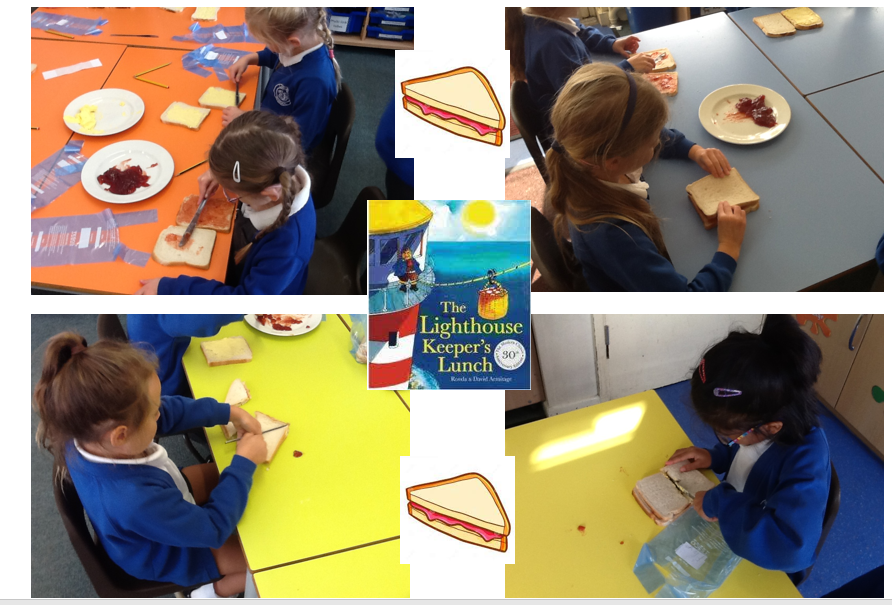 Can you follow instructions correctly at home?
Were you successful in your activity if you followed the instructions carefully?
Class reader - Cave Baby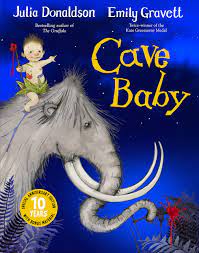 Why do you think the author uses rhyme throughout the book?
Friday 30th September
We have been continuing our topic in science called 'Animals including humans'. So far the children have been talking about the 5 different animal groups and finding out and discussing the word 'maturity'. This week the children have been looking at a variety of animals and sorting whether they look like their adult or don't look like their adult. They discussed their finding's in groups and then shared as a class. They thought about whether there was a pattern of animals that did/did not look their adult in certain animal groups. Next week the children are going to be starting to think about humans and the different stages that a human goes through.
Don't forget your height recordings next week as we are going to be using these in the next two lessons!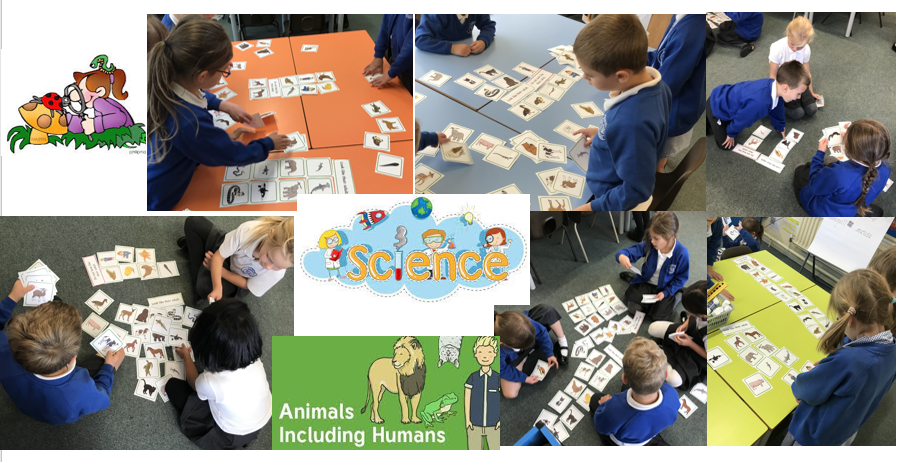 Can you remember the 5 different animal groups?
What is meaning of the word offspring?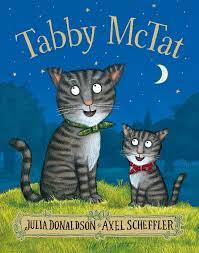 Class reader - Tabby McTat
How did sock feel at different parts of the story?
Why does his thought and feelings change throughout the story?
Friday 23rd September
We have been continuing with our maths unit on partitioning. The children have been using and finding different methods to find the tens and ones in a variety of different numbers. This week we have been looking at how we can partition the same number in different ways such as the number 54 = 50 and 4, 54 = 40 and 14, 54 = 30 and 24, 54 = 20 and 34, 54 = 10 and 44.
The children have used a variety of dienes, bead strings and counters to partition a number in different ways.
Can you partition the number 67?
How many ways can you split the number?
Class reader - The singing mermaid
Why did Sam Sly tell the mermaid she could sleep on fine feather bed and swim in a pool of marble?
Friday 16th September
Lighthouse keepers lunch
This week our writing has been focused around the story, The lighthouse keepers lunch. The children have been thinking of some amazing prediction's about what might happen to the lunch such as seagulls taking it, pirates stealing it, or it all falling into the sea. Throughout the week we have been focusing on the subordinating conjunctions 'because, if, when and that' and we have completed activities on how we use them in a sentence.
We finished the week with the children thinking about all the disgusting things that you could put in a sandwich to make it less appetising for a seagull. They described their sandwich and gave their reason for the choice of filling using the subordinating conjunction 'because'.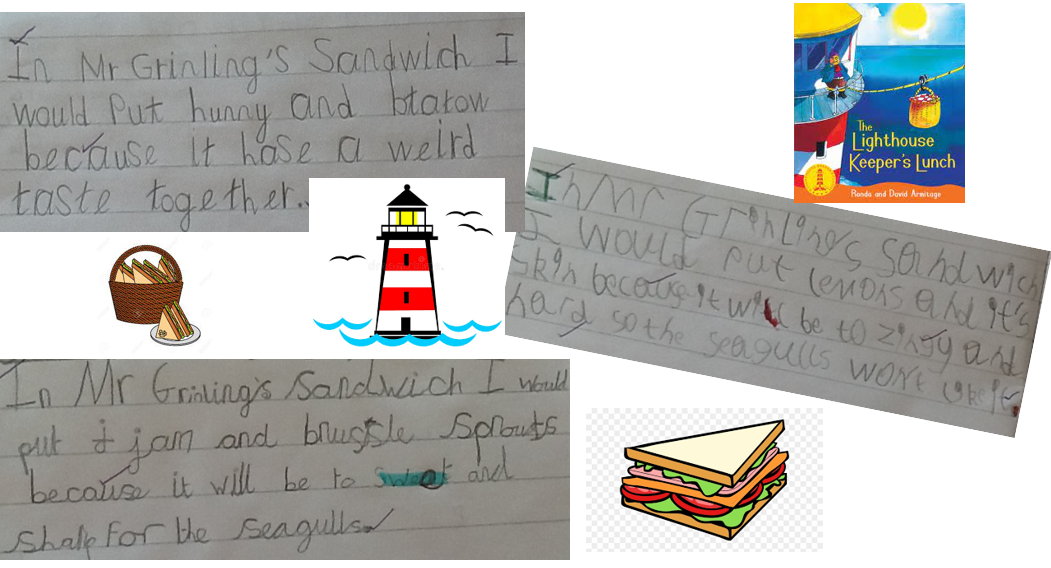 Can you write a sentence with a subordinating conjunction? (if, because, when, that)
What would your favourite sandwich be and why?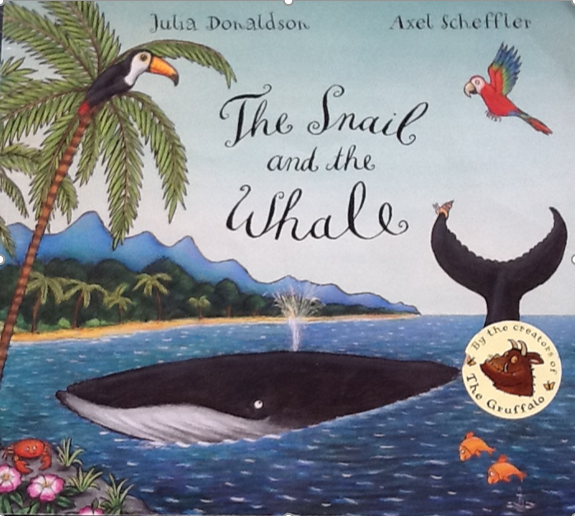 Class reader - The snail and the whale.
Why do you think the author chose the main characters to be a
Whale?
Snail?
Year 2 ambassadors
Arts Ambassador: Bonnie
Eco Ambassador: Ed
School councillor: Dotty
Well done to our ambassadors, I know that you will represent year 2 really well.
Friday 9th September 2022
Hello and welcome to Year 2. It has been such a busy but lovely week getting to know everybody. It has been great to see how well the children work together and how independent they all are already. This week we have been going over Year 2 expectations and the children have created a class charter. They discussed the rules of the classroom that they believe should happen in Year 2 and everyone has agreed on them. The children created their own individual puzzle piece, we spoke about how we are all part of a puzzle and for our class to work well we all need to work together as a whole.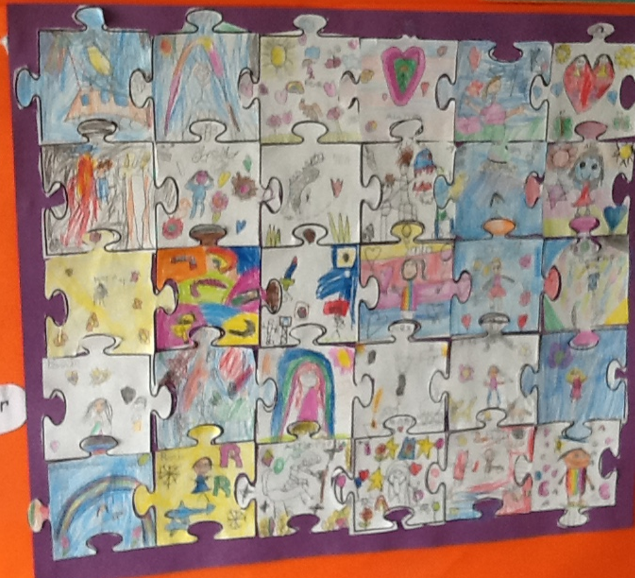 What is a successful learner?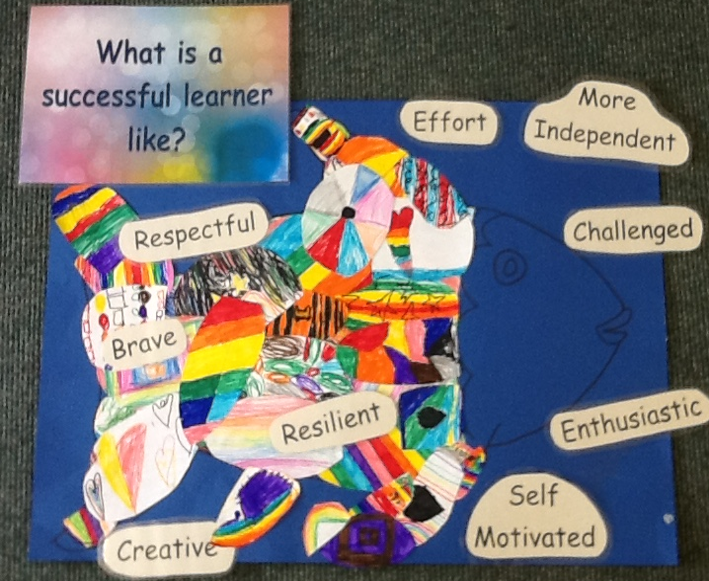 This week we read the story called 'The Rainbow Fish'. This is about a fish who chose to be unkind and to not work or share with others. We spoke about different attributes in our self which makes us a successful learner. We created our own Rainbow fish by all decorating our own fish scale. We spoke about the different qualities we need to be a successful learner and related this to the different story characters in our classroom.