Year 2 Deer
Home Learning Menu
Reading (10 minutes per day)
Please read with your child every day for approximately 10 minutes. Reading can be recorded 3 times a week-not every day!
I collect reading records every Friday and read any comments that are in them. I also remind the children on this day to change their reading books ready for the weekend (but they can change their books as often as they like).
Spellings (15 minutes per week)
We are reading and spelling different words with the suffixes; 'ly'. These spellings have been put into spelling shed. For your child's username and password please check the front of their reading record.
Maths (20 minutes per week)
We are continuing the unit 'Measurement'. Read the scales; playing the different measuring games.
https://www.ictgames.com/mobilePage/mostlyPostie/index.html
https://www.transum.org/Maths/Activity/Reading_Scales/Default.asp?Level=1
Other home learning resources children can use at home:
Scratch Interactive resources IXL Purple Mash Spelling shed BBC Bitesize Oxford Owl
Notices
Class assembly next week!
Class assembly all about the Titanic– Thursday 26th May 8.45 a.m
PE and Forest school days this half-term!
This half-term the children will have forest school on Monday. Please ensure children are wearing clothes that you are happy to get muddy. They must wear long trousers, leggings or joggers and waterproofs and wellies.
This half-term PE is on Wednesday. Please ensure full PE kit is worn on this day.
PE kit can also be worn on Tuesday for children who are attending summer sports after school.
Aprons
Please ensure that your child has an apron or old shirt/t-shirt to complete any art activities. This can stay in school throughout the year. We will be completing lots of painting and clay activities next half-term!
Library
Our Library day will continue to be on Thursday next half-term.
Please ensure your child brings in their library book on this day if they want to change it.
Friday 20th May
This week we went on an informative and fun school trip to the sea-city museum. At the museum we looked at different objects that would have been similar to items that would have been on board the Titanic such as binoculars, a hot water bottle, badges of the white star line and a chamber pot.

The children also investigated different ways to fill and sink an ice tray, which represented the compartments on board the ship. They also had the opportunity to think about and discuss which passengers they would save on the lifeboats and why.

The children then had the opportunity to tour the museum and find out more facts about the ship, what life was like on board the ship and theories about how the Titanic sank. The children were also able to have a look at lots of different artefacts such as real diaries or books found in the wreckage.

They also were able to hear the voices of witness or people that were on board the ship to give a true recollection of events that unfolded on that night.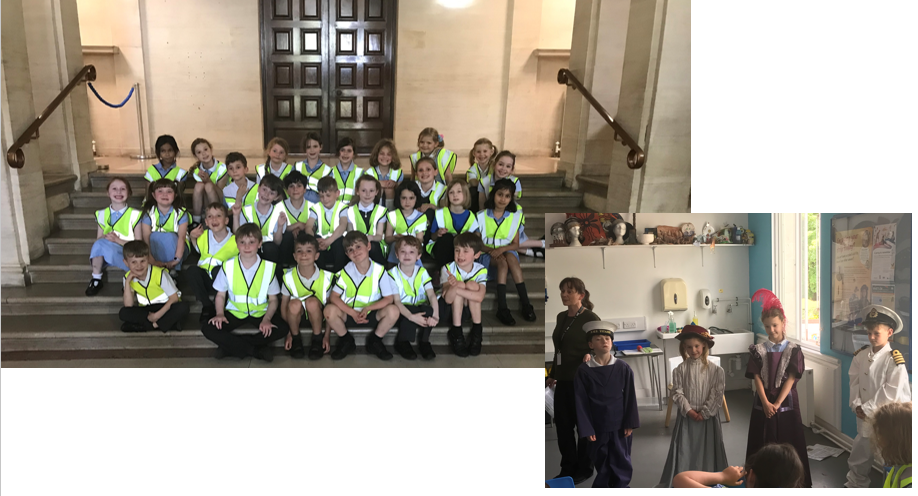 The children had a wonderful day, and they have shown superb behaviour. Well done Year 2!
Friday 13th May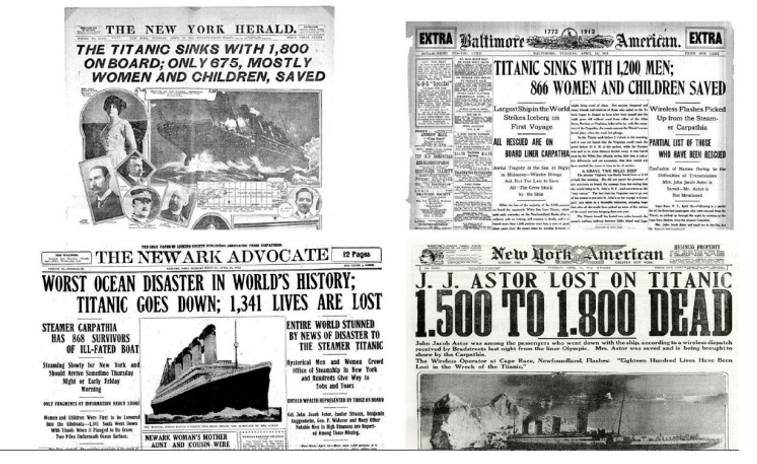 We have been continuing to research information about the Titanic this week. We used all of this knowledge to make a newspaper report recounting key events that unfolded before, during and after the ship sank. The children have also started to practice their assembly all about the Titanic. They are looking forward to sharing all of this information with you soon.
Year 2 are looking forward to finding out even more information about the Titanic next week when we go on our trip to the Sea-city museum.
Friday 6th May
It has been a quick but busy week in Year 2. We have researched the different people who were involved when the Titanic sank such as Captain Smith (the captain of the Titanic) Bruce Ismay (the manager of the white star line) and Officer Murdoch who was the chief officer on board the ship. We researched who was to blame for the sinking of the Titanic and discussed their different stories and how they helped to stop the sinking of the ship.
As a class we also talked about how every ship now has certain standards to follow to ensure the safety of all passengers on board. They made amazing information posters about how to keep safe on board a ship.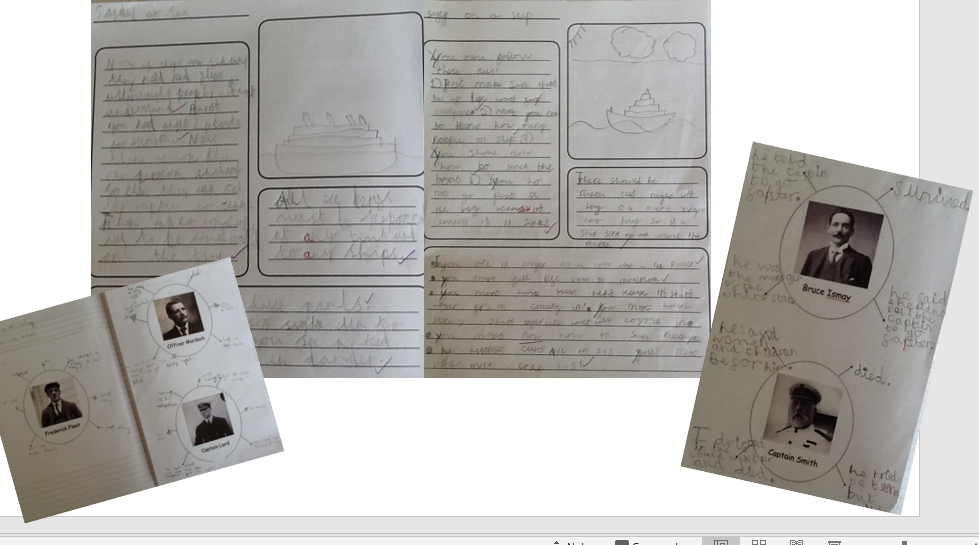 Friday 29th April
The Titanic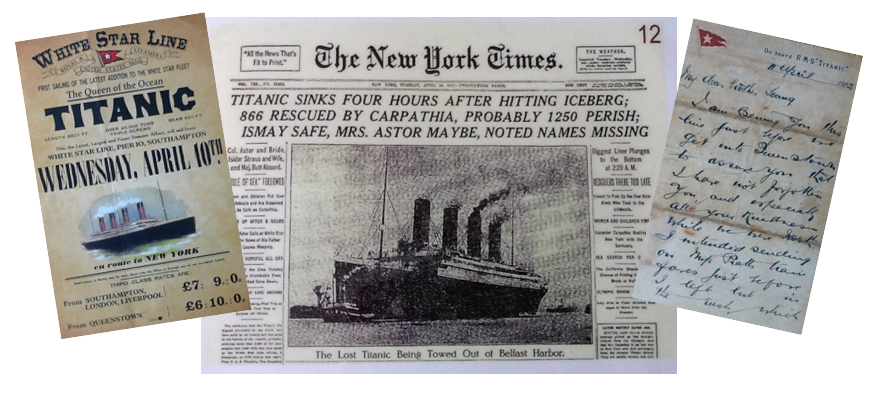 We have started a new topic learning all about 'The Titanic'. At the beginning of the week we completed lots of research about what life was like on board the ship if you were a first, second or third class passenger. We compared their treatment on the ship and wrote notes about our findings. We then wrote a postcard in role of one of these passengers telling their friends or family members their experience of life on board the Titanic. The children also looked at primary and secondary information surrounding information about the sinking of the Titanic. A primary source is a diary or recount of someone who was on board the ship. A secondary source is a newspaper or a source of information that is collecting findings from what others have said. We looked at a range of resources to help us discover what happened on that tragic day of the sinking of the Titanic!
The children are full of information already on the Titanic and have been enjoying reading and researching lots of information.
Happy Easter everyone!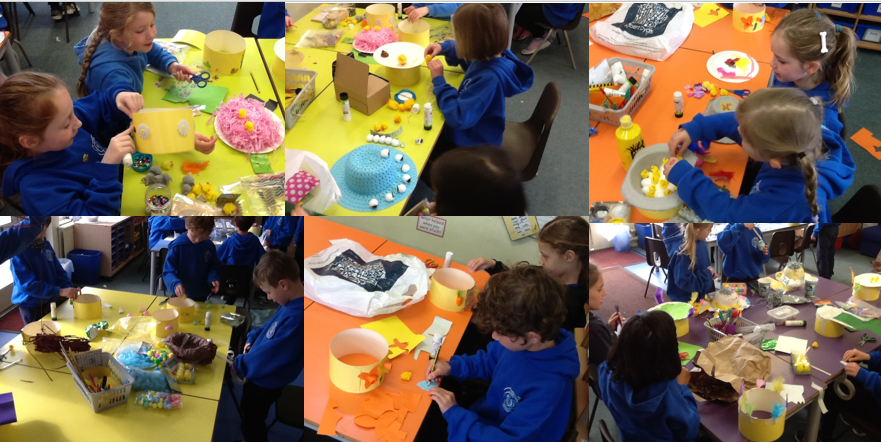 Easter bonnets
The children have been busy this week creating some excellent Easter bonnets. They used so many creative items on their bonnets and all thought carefully about how they can make it the best that they can. They then paraded these bonnets to the rest of the school. Well done Oscar and Skye for winning the best bonnets in Year 2!

Lambs in Year 2
We had a lovely visit from Millie's mum and two baby lambs today. The lambs are just two days old, and the children were able to give the lambs a cuddle and see how they are fed. They thought of some interesting questions, and we even got to name them; they are called Emily and Luna! Thank you to Millie and Mrs Bagshaw for bringing these cute lambs in to see us. It has made us get into the spirit of Easter before we break up for the holidays. Have a lovely Easter everyone :)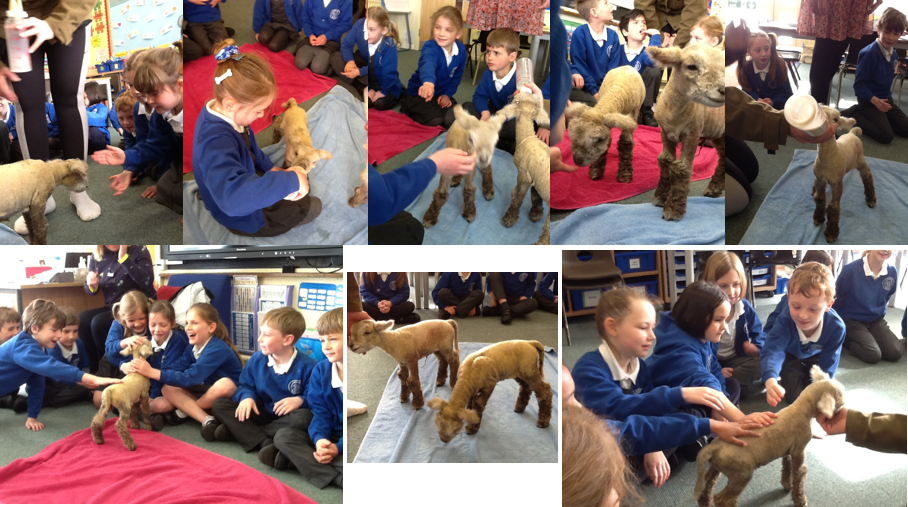 Friday 1st April
Amazing, creative 'Charlie and the chocolate stories!'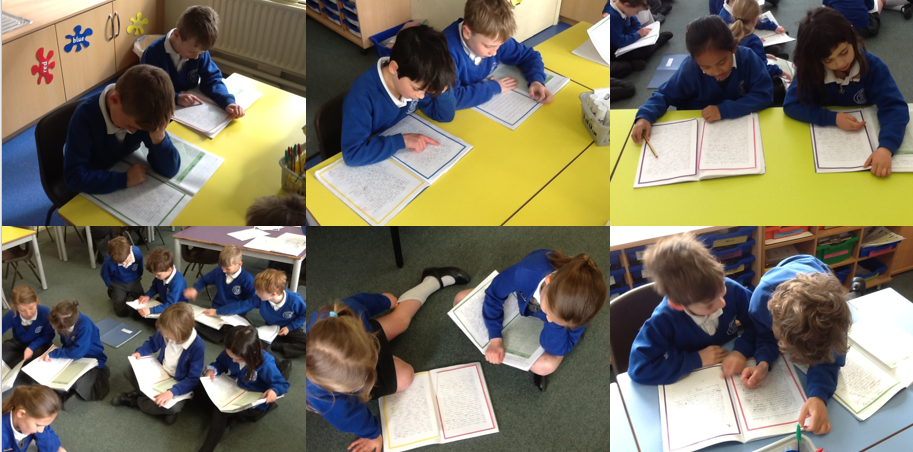 I have been so impressed with the children's stories this week. The children have written some beautifully written stories including amazing adjectives, expanded noun phrases, suffixes and speech marks. They have really enjoyed creating their own stories based on the Pie Corbett story 'Charlie and the Chocolate'.

They also had the opportunity to read each other's stories and some children were brave enough to read their stories aloud to everyone else.
They should be particularly proud of themselves!
Friday 25th March
This week the children have been reading and acting out the Pie Corbett story 'Charlie and the Chocolate'.
First, we read the story together and went through significant parts of the story and thought of a good action that everyone would remember e.g. opening up our hands like a book for 'once upon a time'. We completed this as a class and used the pictures on the flip chart to help us remember it.
The children then got into small groups and acted out the story using the known actions. The children then completed role play, performing the story in their groups; such as each child being one of the characters or objects in the story.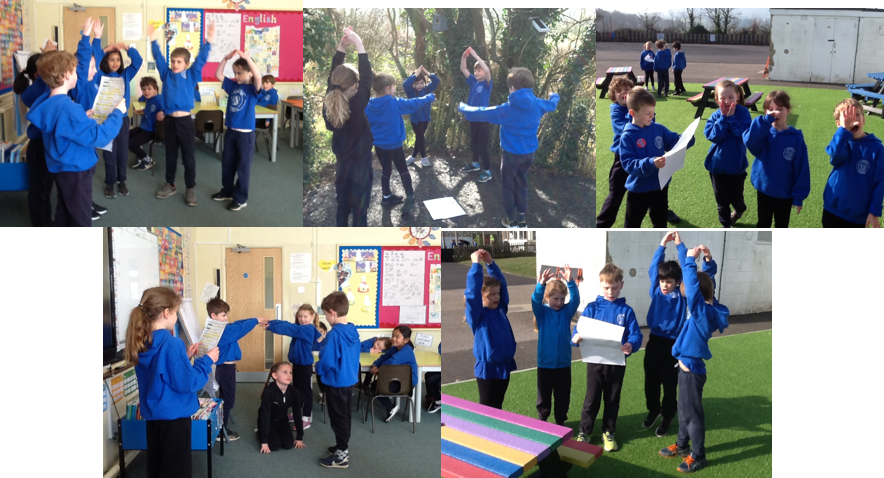 The children then started to plan their own story inspired by 'Charlie and the chocolate' changing the characters, places and food items. The children have also planned in useful words, adjectives and suffixes in their writing! Next week the children will be writing these amazing stories.
Friday 18th March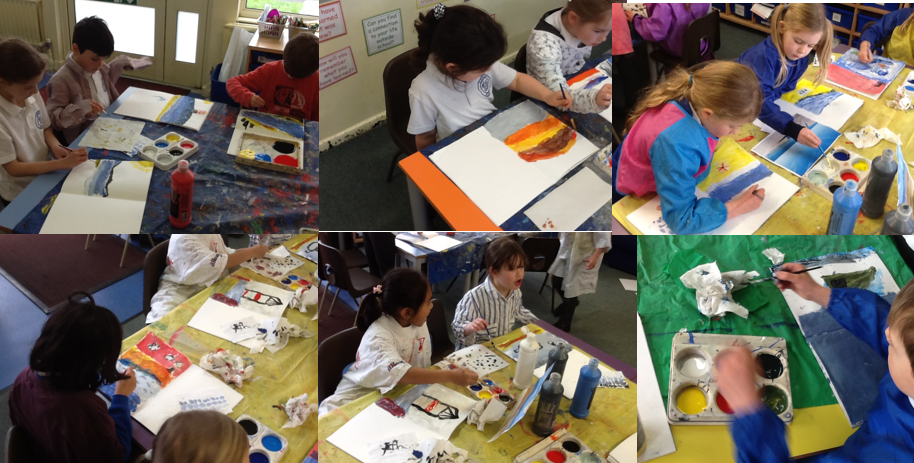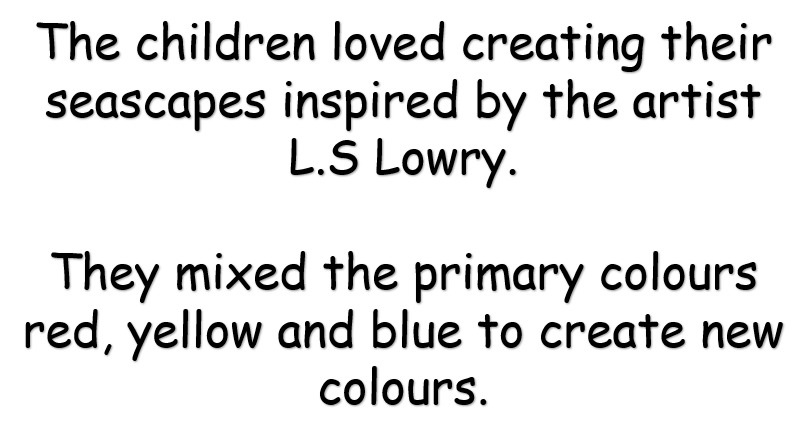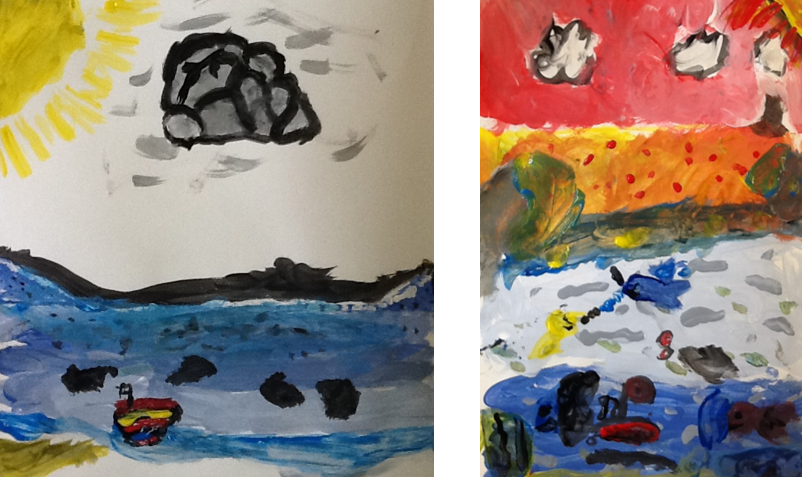 The children added boats, people and other objects to their seascapes.
They continued to use black and white to make their colour darker or lighter.
Here are some of the painting that they created.

Friday 10th March
Art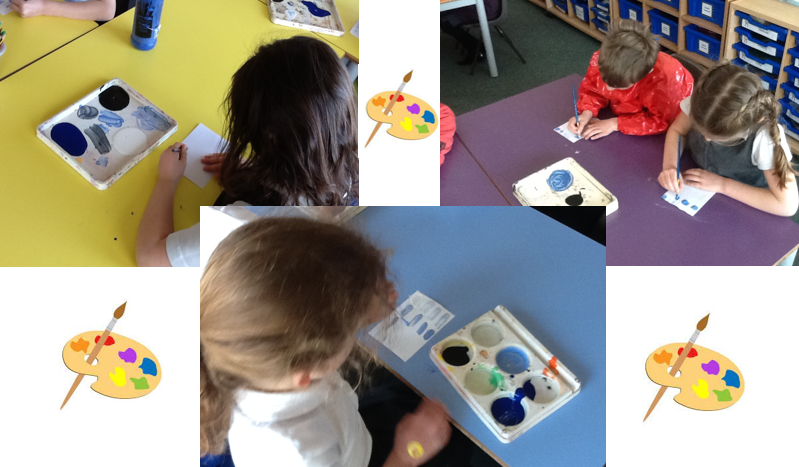 The children have started looking at and creating work inspired by the artist LS Lowry. They have explored Lowry's paintings, looking at different seascapes and considered the skills used to paint the sea. The children used white, blue and black and made their own palette consisting of different shades of blue. They started with the white paint and gradually added blue then black to make it darker. They then used these different shades to create their own sea scape. Next week they are going to add objects/people to their picture using the skills of mixing the primary colours.

Forest school
The children have loved starting forest school again this half-term. Last week the children completed numerous activities such as searching and discovering different mini beast houses using a magnifying glass and then making their own mini beast house out of sticks and leaves.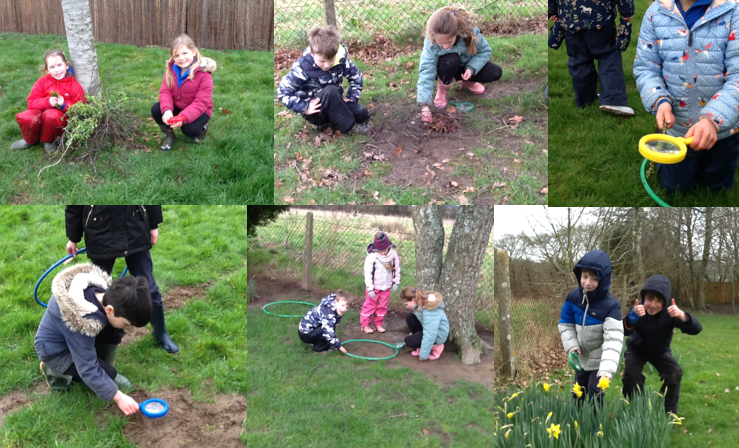 Friday 4th March
World book day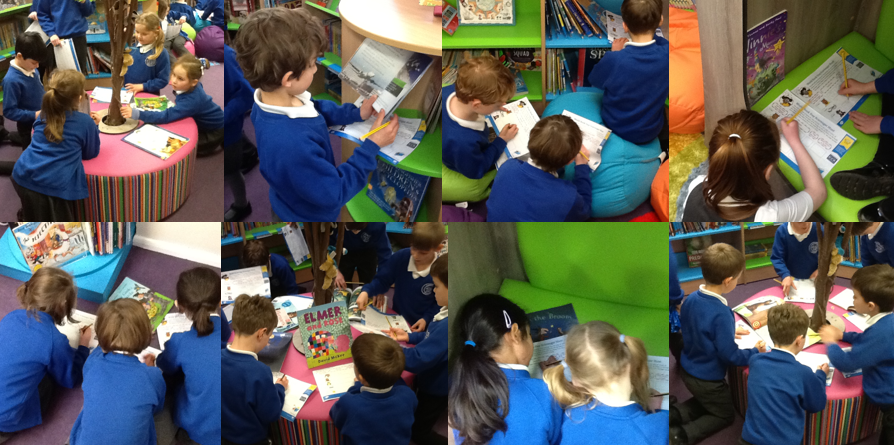 The children have enjoyed their first week back after half-term. We have started our new maths unit on Fractions and our new writing unit learning all about explorers from the past that are significant role models throughout history. They wrote some exceptional informative texts about Amy Johnson who was a famous pilot that flew solo from Hull to Australia.
We have also celebrated 'World book day'. The children completed a scavenger hunt, where they searched for different animals/ characters/food or people in a variety of books around the school. The children have also been completing numerous reading challenges throughout the week based on the book 'Dog's don't do ballet!"
Friday 18th February
It's been a busy but fun week here in Year 2. We have been celebrating 'We can week' where we have been encouraging and supporting each other with understanding our mental and physical well-being through lots of social games and circle time activities. We have also been celebrating our creativity with 'Take one picture' week, the children have acquired some amazing drawing skills. The children have also finished their fantastic vehicles in DT! They worked really well as a team to find the best and most suitable way to attach the wheels on to their vehicles and ensure that it moved successfully.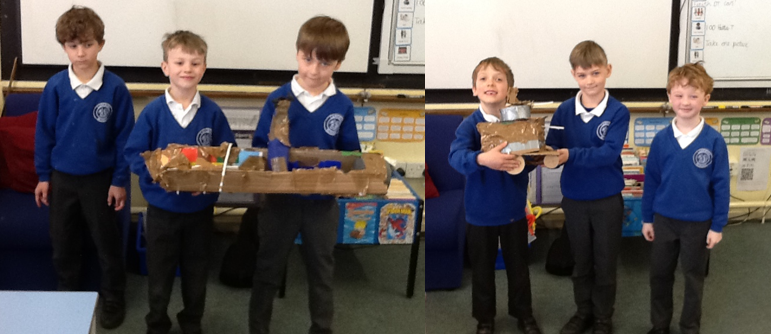 DT
Look at our amazing vehicles with wheels, axels and chassis.
The children worked together amazingly in teams.

Take one picture
The children have used different pencil techniques and skills such as hatching, contour hatching, cross-hatching, random hatching and stippling to create their drawing of the picture 'A Shipwreck in Stormy Seas' – Claude-Joseph Vernet.

Friday 11th February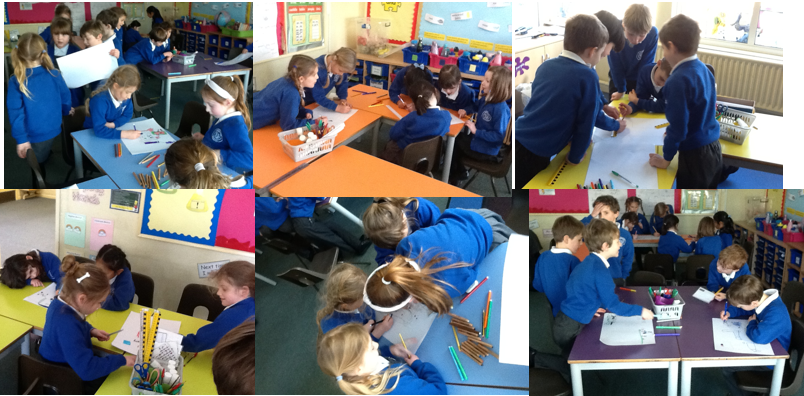 DT
Our DT unit this half-term has been focusing on creating our own vehicle.
We talked about what is needed to create our own car and planned how we were going to make it and the resources that we would need. We worked as a team to create our own vehicle.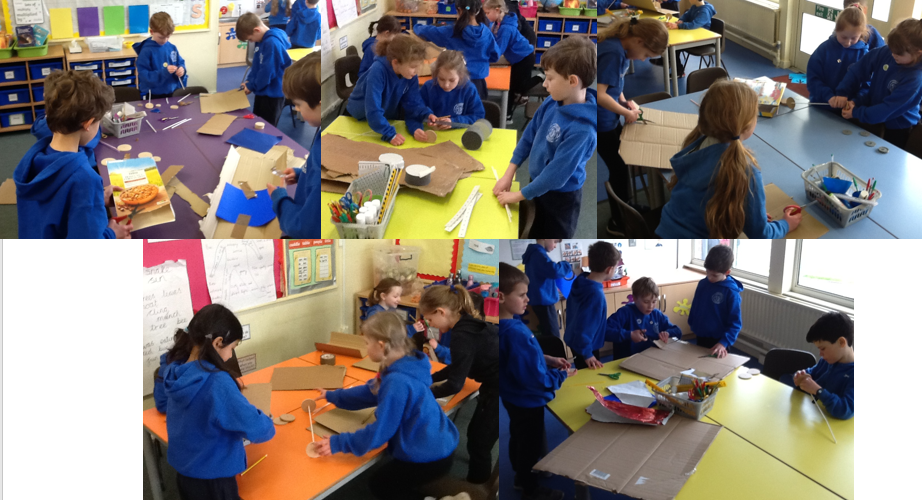 The children created a chassis using cardboard, paper and tape. They also choose their own wheels and axels so that their car can move using straws and wooden or plastic wheels.
The children will continue creating their vehicles so look out for final finish next week!

Safer Internet Day
In Year 2, we read the story 'Digiduck and the Magic Castle'. We spoke about the importance of keeping ourselves safe online. The children recognised the importance of not giving out any personal information online and what to do if they are worried about anything they are playing or watching. We also discussed different games and videos that we watch at home and spoke about different possible scenarios they could face and how to deal with them. Year 2 made some amazing posters about how to keep safe online, they completed guided reading tasks, and we played some social games.
Year 2 also enjoyed a Perform drama workshop about Internet safety, discussing the importance of not sharing private information online and repelling a variety of characters who kept trying to find out their personal details.
Friday 4th February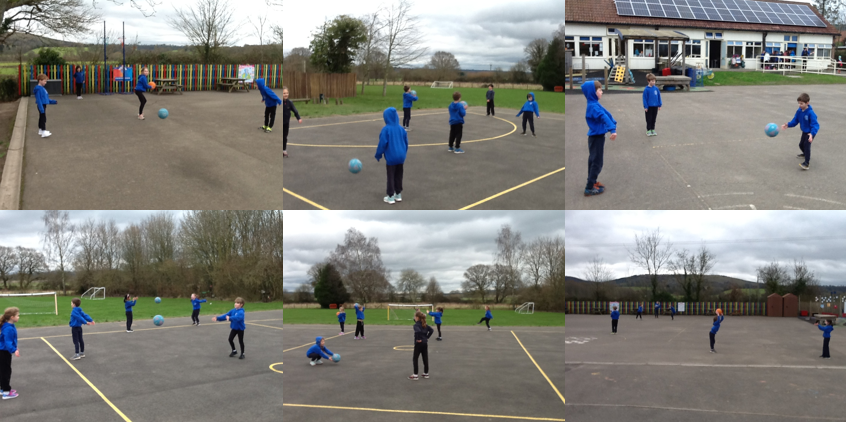 It has been great to get most people back by the end of this week, and we have been very catching up with all the learning.
PE
This week we had some fun in our PE lesson practising different sending and receiving skills with a netball. The children learnt the different netball passes and played different footwork and marking games.
Friday 28th January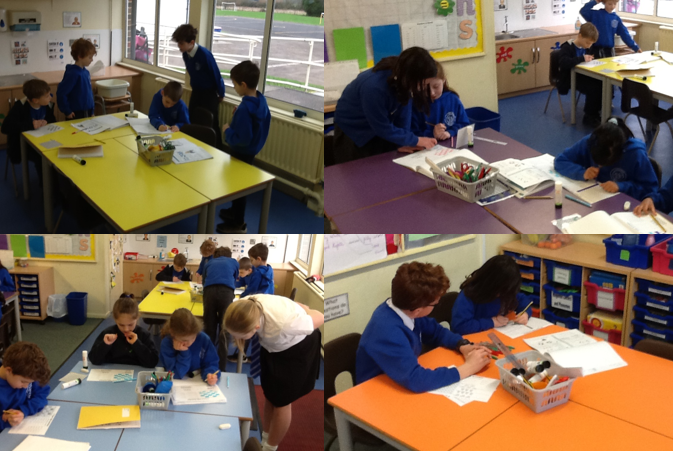 It has been a unique week in Year 2, with many Year 2's self-isolating and having very few children in class. I hope you have all been getting on OK with the home learning, we miss you all and hope to see you back when you are well enough.
This week we have completed lots of social games and guided reading. We began a new maths unit called 'Multiplication' and read the story 'The Koala who could'.
We were lucky enough to have some Year 6 children join us on Thursday, and they enjoyed helping us with our Maths and English activities.
Friday 21st January
English
This week we continued with the fable 'The bridge'. We have been discussing throughout the writing topic about the behaviours that all the characters shown throughout the story.
The elk and the bear shown poor communication and team work skills. As a class we played 'Simon says' and spoke about how these sentences are commands. We then completed a team building challenge where we had to move the hoop around the circle without breaking hands.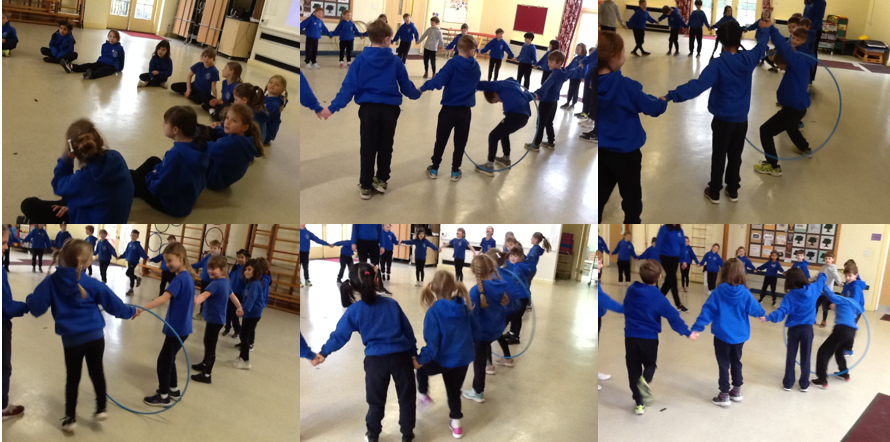 To begin with the children had to decide and learn the most suitable skills which would help them best, to move the hoop to the next person. They worked together as a class and then in groups. They decided that you need good communication skills, perseverance, and everyone needs to work as a team. They also discovered that by giving each other encouragement and praise aided every one's confidence in moving the hoop around successfully.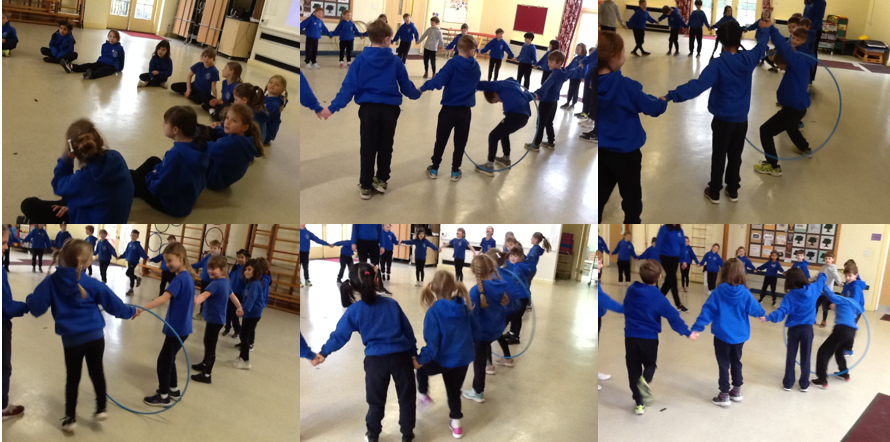 Science

Our science topic this half-term is called 'Materials' the children have been discussing different materials that we have and their uses. Last week the children were searching for materials around the classroom.
This week they worked in pairs and walked around the school grounds to find different materials and their uses.
Friday 14th January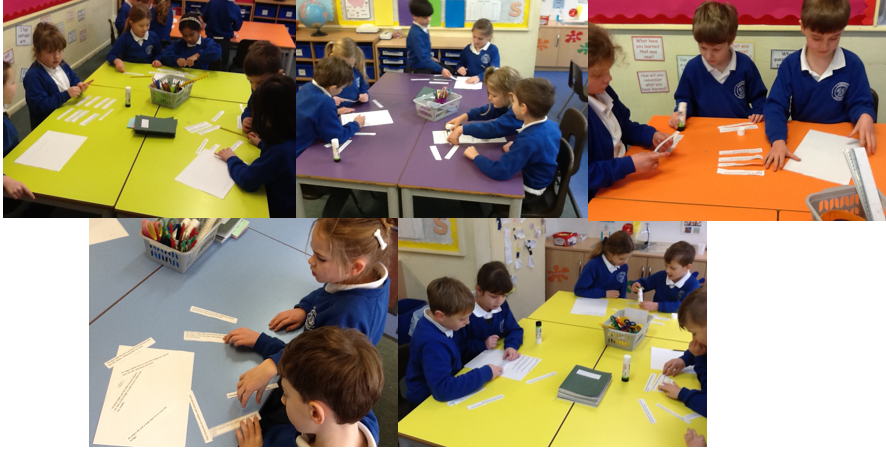 This week we have started the writing topic called 'The Bridge'. This is a short film clip where an Elk and a Bear are not letting each other cross the bridge. The children have enjoyed sequencing events in the story and discussing what the different characters could be saying. They have also been thinking about the different sentence types, e.g. statement, exclamation, command and question sentences.
Friday 7th January
Happy New Year!
It has been a lovely few days settling back into Year 2. We have welcomed 4 new children this week: Atheena, Cara, Noah and Emilia. They have settled in wonderfully, and we hope they all enjoyed their first week at Langrish.
This week we have started our 'Freedom Friday' writing where the children were given a picture to inspire them to write either a story, poem or descriptive sentences. They have also started the process of editing their work using red and green pens.
Year 2 Key word wall
We have started to use our key word wall when completing our Spelling and English sessions. The children are encouraged to check the common exception words throughout lessons to ensure that it is spelt correctly.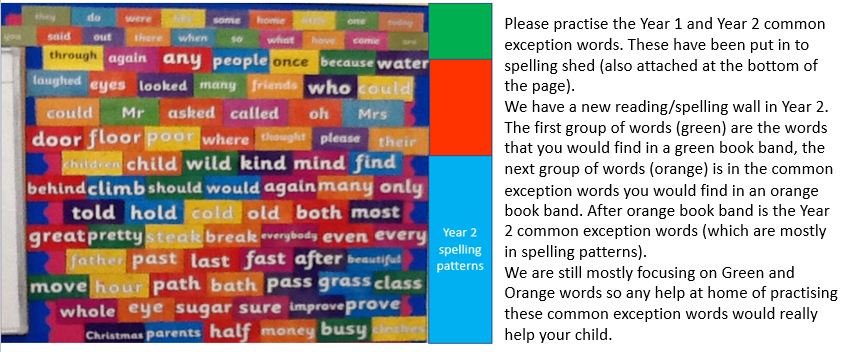 Friday 17th December
Merry Christmas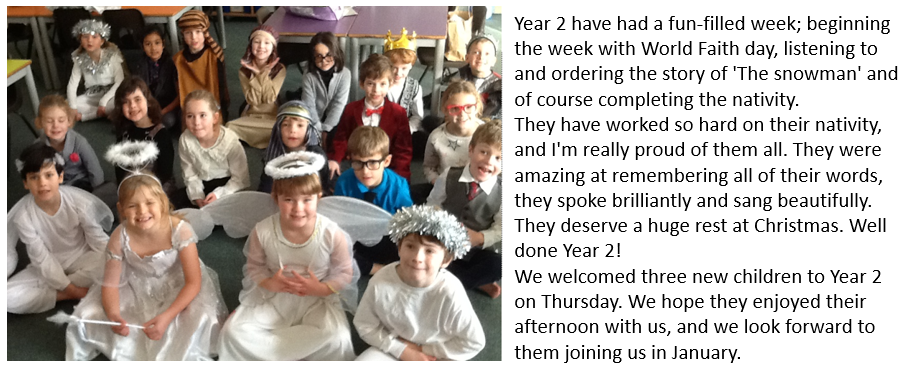 Reading challenge
Finally, well done to the 12 children that completed the 'Autumn Reading Challenge'.
Tom, Harriet D, Rose, Amilie, Skye, Joshua, Ayana, Artie, Jonah, Oscar, Poppy and Ruben really worked hard with this reading challenge, and I was really impressed how much effort they put into all the challenges, fantastic work! They all received 25 house points which led to many of them achieving their bronze award.
Have a lovely Christmas everyone, keep safe and enjoy yourselves!
Mrs Wood x
Friday 10th December
Christmas Fayre
Year 2 had lots of fun going to the different stalls around the school. They enjoyed setting up the 'Making a Christmas card stall' for everyone in school too!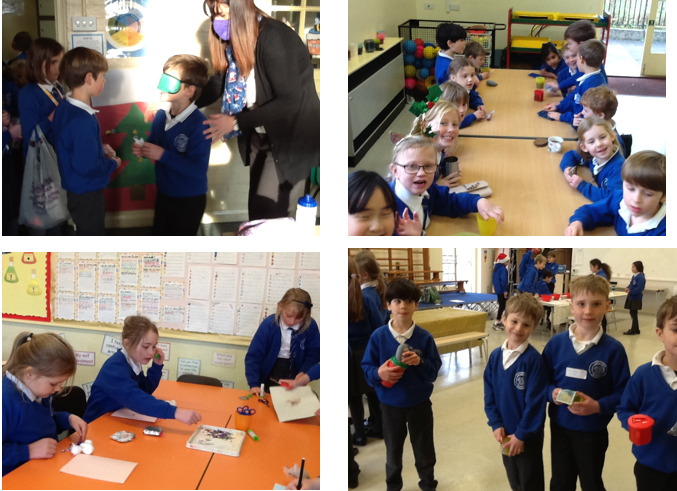 Forest school
Year 2 enjoyed making dens, creating mud pies and making snowmen out of wood.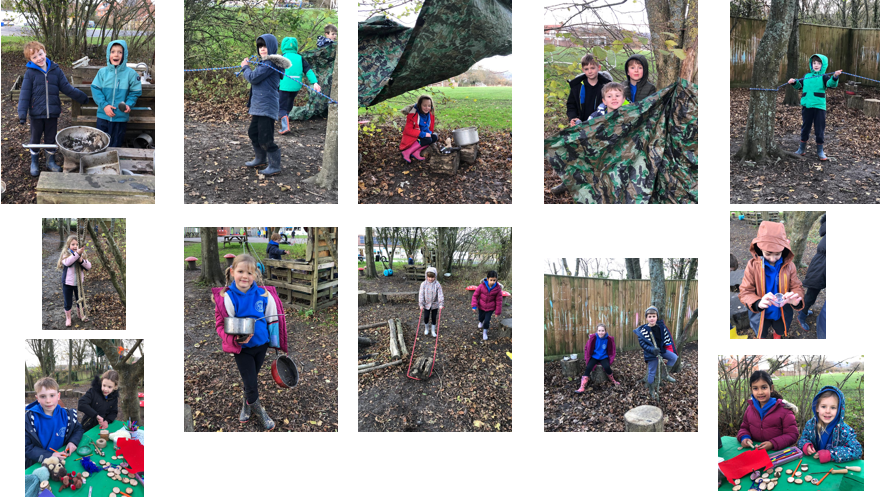 Friday 3rd December
Snow at Langrish
We started the week off with snow!!!
Year 2 enjoyed playing games with each other by making snow balls, writing our names in the snow and making snow angels.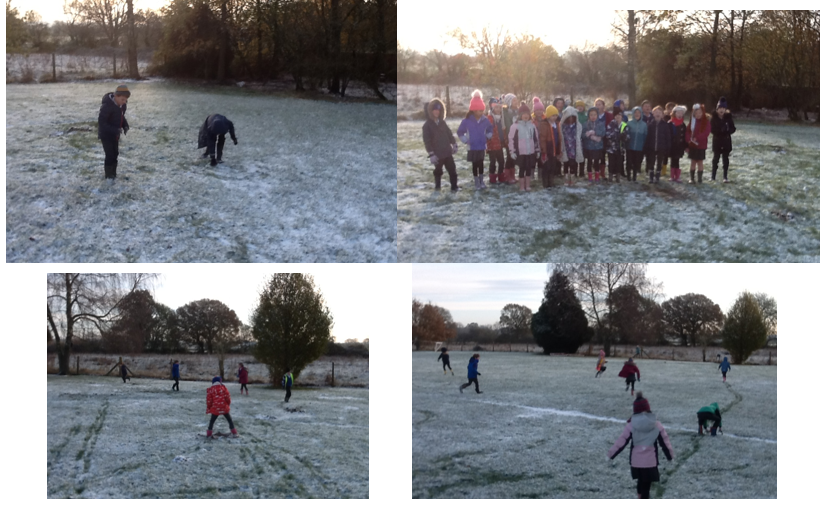 Christmas Fun Run
Well done with completing your laps around the field for the 'Christmas fun run'. Everyone persevered with completing as many laps around the field as possible. You all did an amazing job!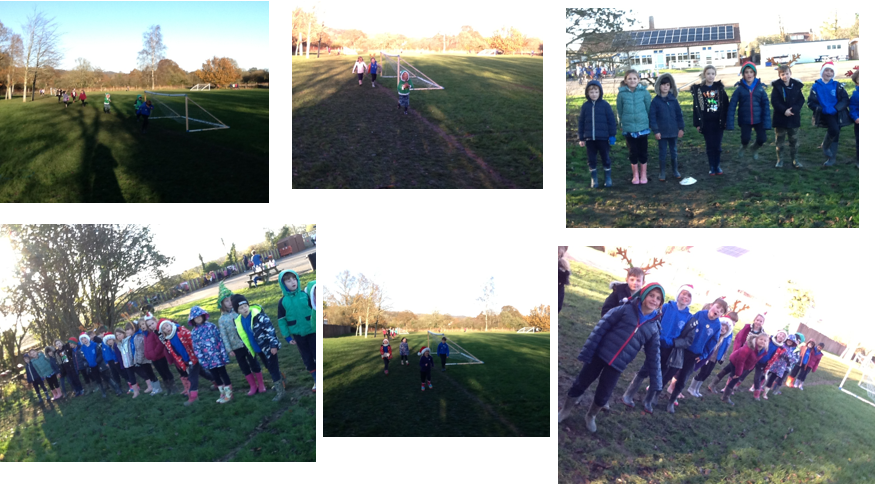 Christmas has arrived in Year 2!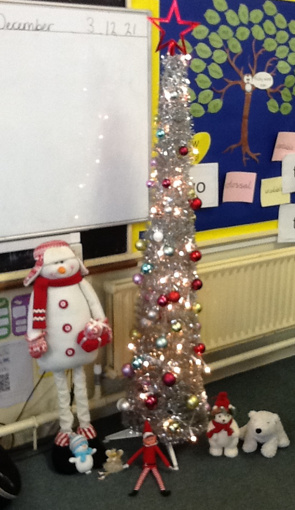 Meet our Christmas friends 'Bob' and 'Joe' the snowmen and 'Geoff' and 'Snowy' the polar bears.
Year 2 were very excited to greet them all, especially our class Elf which they named 'Cuddles'.
We are looking forward to seeing what mischief Cuddles will get up to this December!
Friday 26th November
Outdoor Maths Challenges
Year 2 loved the outdoor 'Maths challenges' set for them this week. They worked individually, in pairs or in groups to complete numerous activities. They completed addition and subtraction challenges, found objects which represented different numbers, made estimations of natural objects in hoops, created symmetrical kites, made tall towers and measured them, created patterns, made tally charts and created 2d shapes out of natural objects. This reinforced all of their prior learning, and they loved taking this learning outside!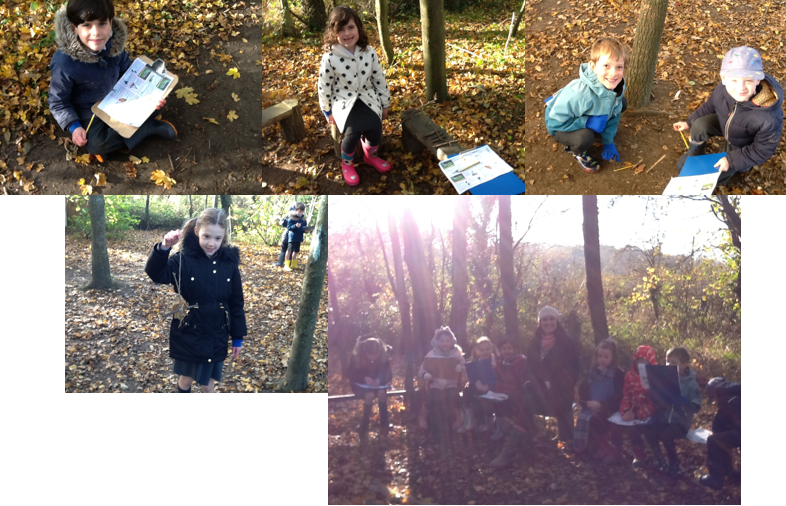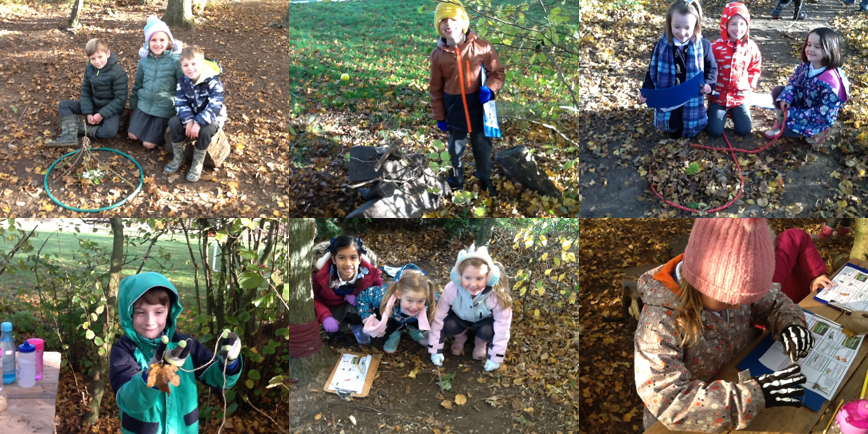 Nature Sculptures
The children finished their clay models of natural objects or animals this week. They took a long time creating their clay object/animal using skills such as squeezing, rolling and attaching pieces of clay. They then painted their clay by independently choosing the colours that they needed, putting it in their own paint pallets and choosing the sized paint brush they needed for different parts of their clay. They have loved completing this and are looking forward to taking these home today.
Here are some of their wonderful clay sculptures!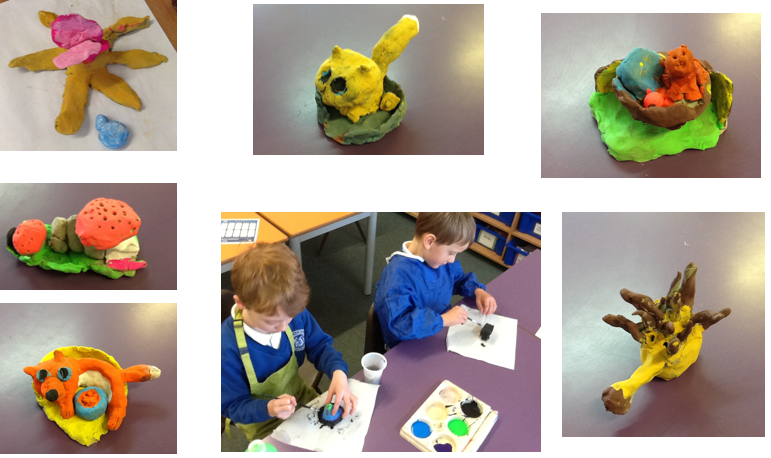 Friday 19th November
Children in need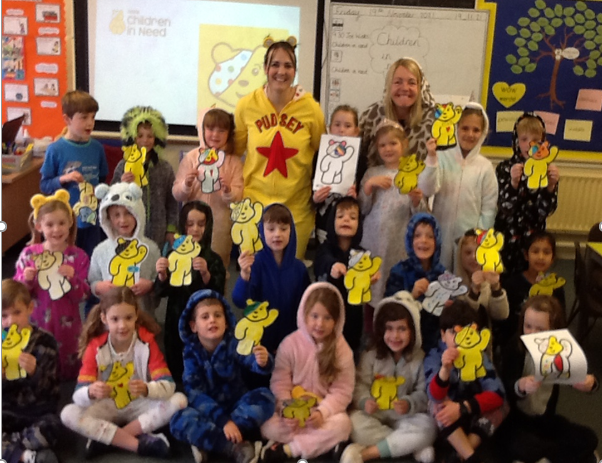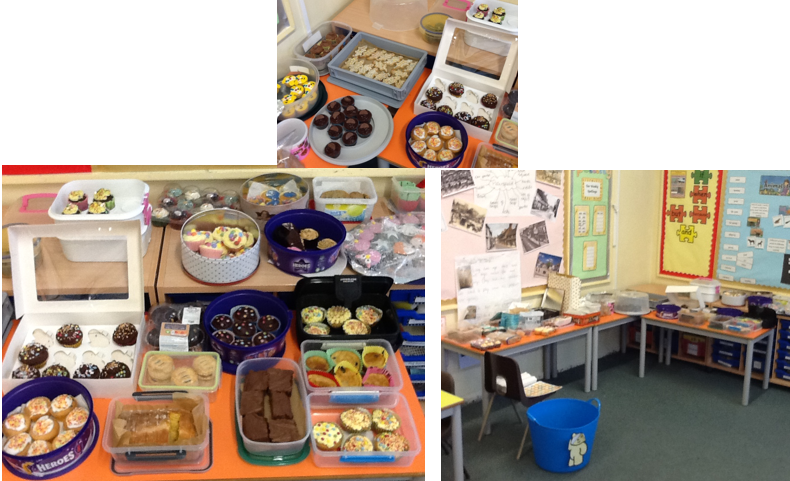 Year 2 had so much fun dressing up in onesies and PJ's for the day in aid of 'Children in need'.
They started the day with a workout with 'Joe Wicks', completed a 'Bake sale code breaker' in Maths and read about why we celebrate 'Children in need' every November.
Year 2 finished the day by setting up the cake sale for the rest of the school. They enjoyed taking ownership of this and were amazing at telling all the children what they needed to do.
Very proud of you all Year 2.
Thank you to everyone who donated cakes today, they all looked amazing!
Friday 12th November
Historic walk of Petersfield
Year 2 enjoyed the walk around Petersfield on Tuesday. They learnt interesting facts about their local town and identified different buildings and how much they have changed from years ago. The children also learnt about how 'Petersfield' got it's name and compared pictures of how the town and square have changed over the years.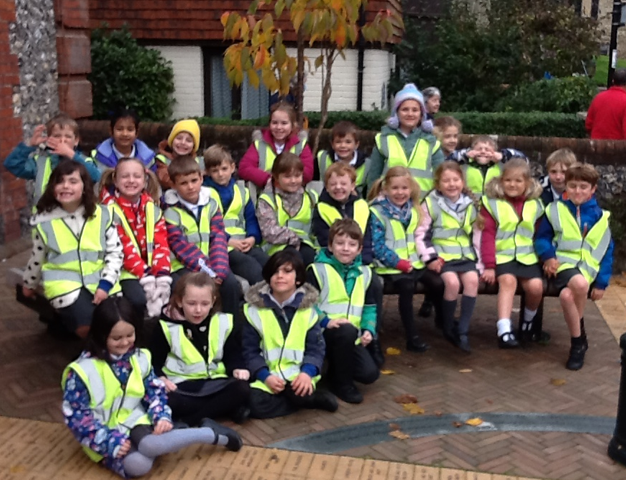 Friday 5th November
Drawing from Nature
We have had a fantastic week back! It's been lovely to hear what everyone has been up to over the half-term.
The children have enjoyed reading and writing their own stories based on the book 'Where the poppies now grow'. They completed some amazing retells with fantastic past tense verbs. We also managed to escape the rain this week too when completing some outdoor art. The children found different natural objects outside and completed observational drawings using different drawing techniques.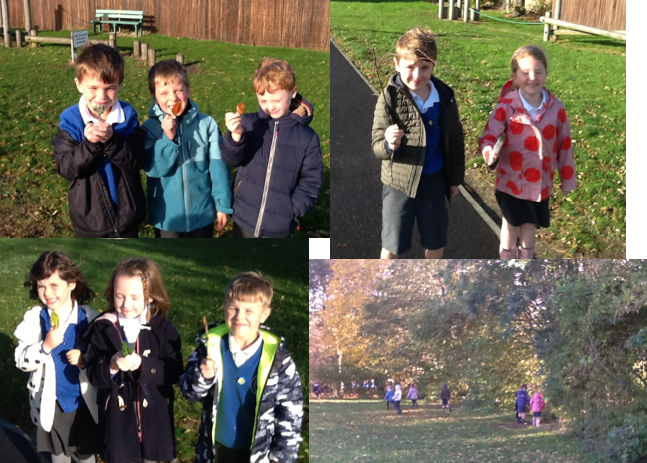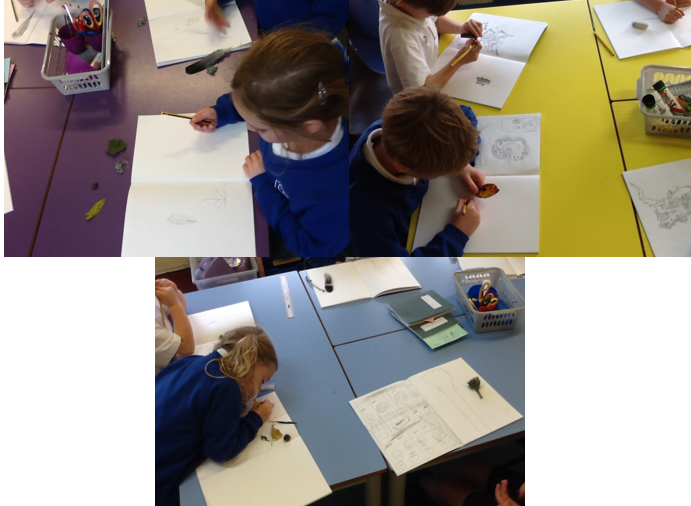 Friday 22nd October
Fab Falconry
The children had such an informative and fun morning at the 'Fab Falconry' workshop. Thank you to FoLS for this experience.

English
This week we have read the story 'The Highway Rat'. The children enjoyed making a wanted poster using fantastic expanded noun phrases to describe the evil, greedy rat that took all the animal's food. They loved getting into the role of a police officer interviewing the different witnesses (characters in the story). The children worked in pairs and thought of some amazing questions and answers in role of the police officer and story character's.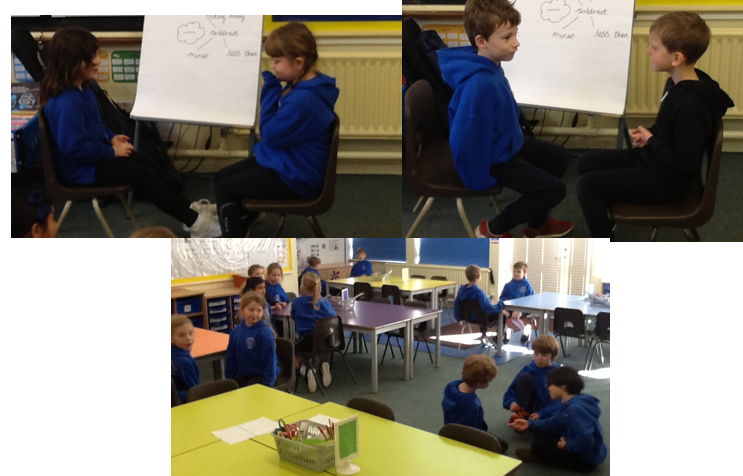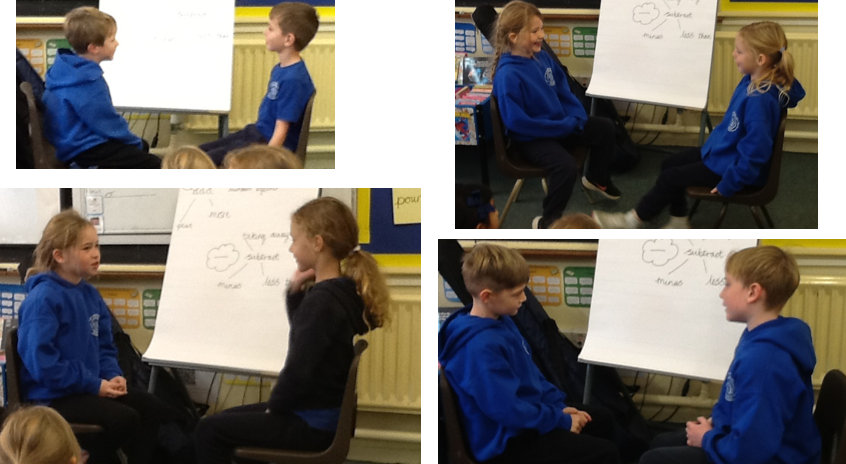 Friendship Recipes
This week in our PSHE lesson we talked about keeping ourselves and our friends safe. The children discussed the different qualities that makes a successful friendship and why they are important to them. The children understood the significance of listening to each other and what to do if they thought their friend might need help. Year 2 enjoyed making their own friendship recipes and deciding what ingredients it takes to have a great relationship with others.
Friday 15th October
We made jam sandwiches!
To finish our writing topic on 'The lighthouse keepers lunch' we wrote instructions on how to make a jam sandwich. The children had fun giving me instructions on how to make a jam sandwich. They soon realised they had to be more specific with their vocabulary and had fun with seeing the importance of putting the instructions in the correct order.
In their sandwich instructions they used 'Imperative verbs' such as spread and cut and used time vocabulary such as first, then after and finally. After writing their instructions they made their own sandwich.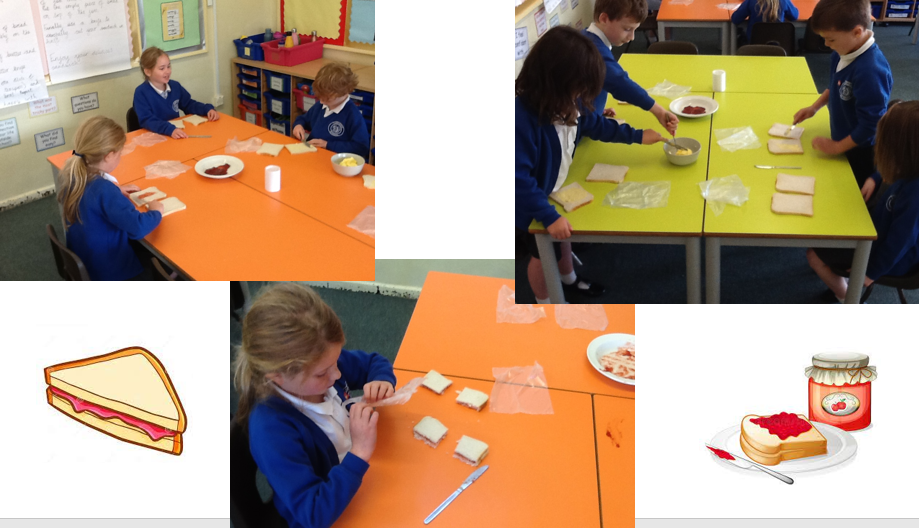 Friday 8th October
Reading
Year 2 have worked so hard this week in all of their learning but especially in their Reading. I am so impressed with how far they have all progressed in their reading skills. You have all worked so hard at home and this is really paying off, Thank you :)
The children have enjoyed reading the text 'The Snail and the Whale'. They have enjoyed lots of book talk about the story and are now beginning to use the skills of finding the answers to questions about the book in specific parts of the text. The children have thought about their own opinions of the book and have thought about other interesting ideas about where the whale and snail could go.
Writing
The children have had the opportunity to write their own stories this week based on the story 'The Lighthouse Keepers lunch'. The children created their own plan, and we discussed different ideas and events to inspire them for their own interpretation of the story. We focused on the skills that we have learnt so far in Year 2 such as expanded noun phrases and conjunctions.
We have had very different and inventive stories from everyone and the children have loved the freedom of writing their own ideas!
Friday 1st October
English
This week we continued with the story 'The Lighthouse keepers lunch'. The children thought of some amazing adjectives to describe the different nouns in the story. We reminded ourselves about the meaning of nouns and adjectives and thought of some great adjectives to describe the lighthouse, the seagulls, the cottage, the sandwich, Mr and Mrs Grinling and the sea. We thought about adjectives that not only describe the appearance of the person or object but what it may sound like, smell like and even taste like!
The children then used these adjectives to make expanded noun phrases, for example 'In the cute, cosy cottage Mrs Grinling is baking some delicious lunch'.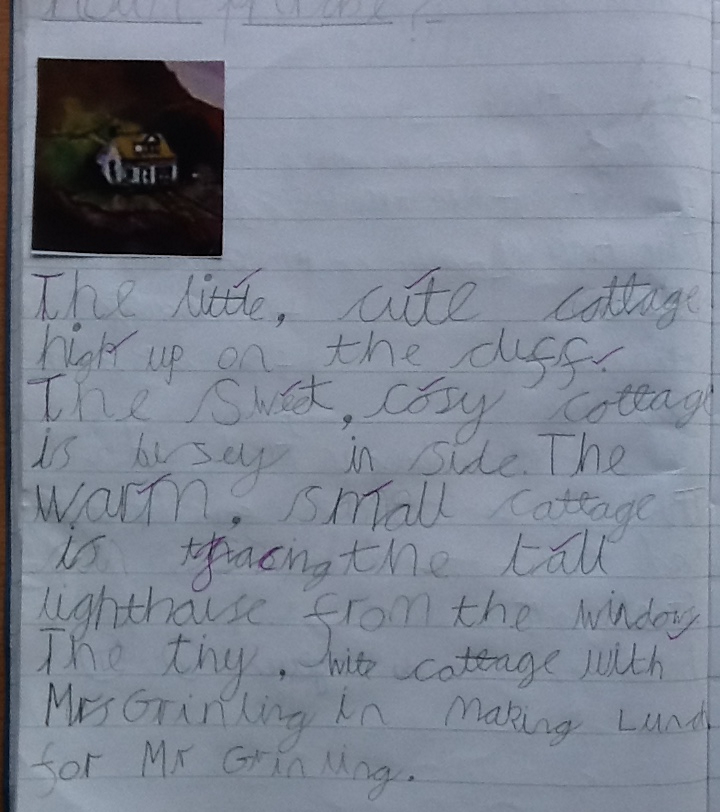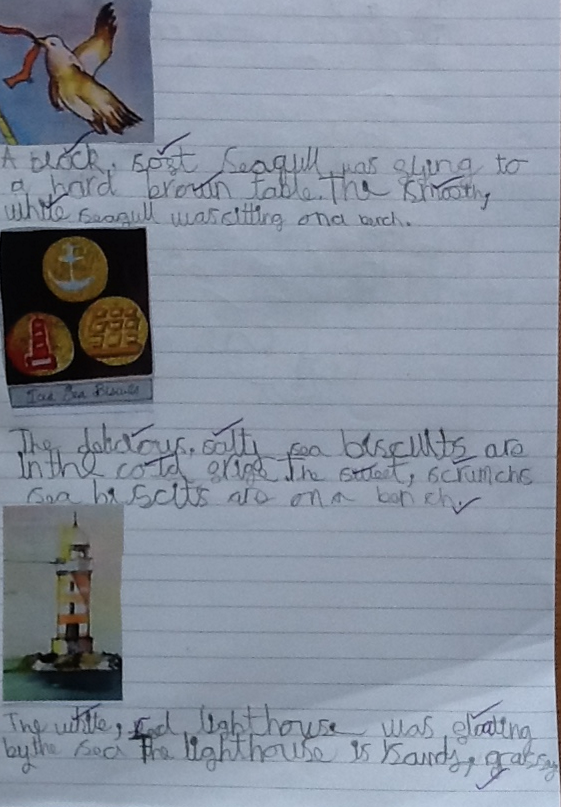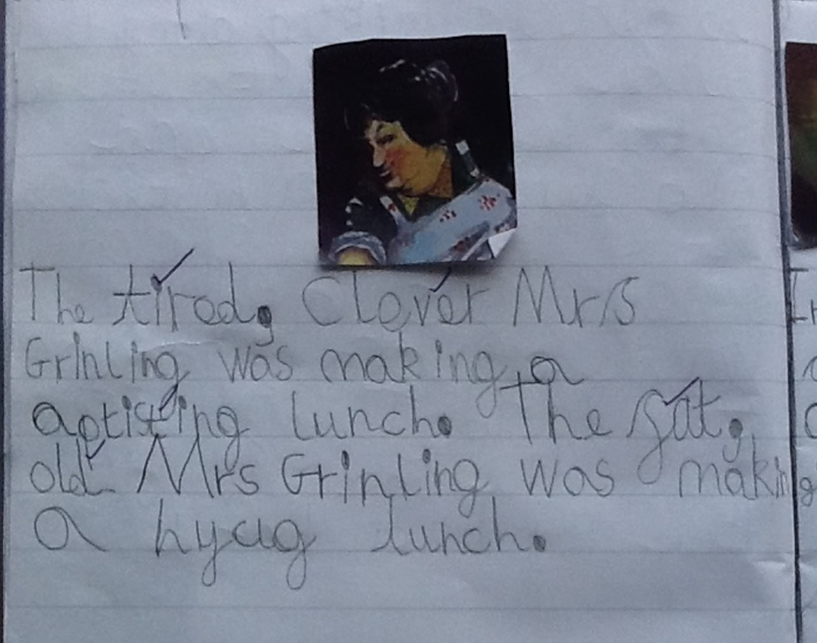 Maths
The children have worked so hard with their number and place value in the last few weeks. They understand the value of numbers and whether it is a ten or a one and have completed numerous activities and challenges! I'm particularly proud of their ability to answer tricky questions with an improved explanation of how to work it out. The children had an extra play time this week to celebrate their hard work in maths! Now we are ready to move onto addition and subtraction next week.
Friday 23rd September
English
This week we read the story 'The Lighthouse keepers lunch'. We completed lots of book talk about the story; predicting what we think might happen next and why. We talked about who the characters might be and from looking at the pictures what their personalities might be like. Furthermore, we discussed what we know already about lighthouses and what their uses are. Plus we discussed if we have seen lighthouse before, where we would have seen them and why they are important.
We then read the first couple of pages of the story, and we made a prediction of what we thought might happen next.
The children enjoyed talking about what they thought might happen and shared with their talk partner their amazing ideas. After their discussions, they worked in groups of 4 and completed a freeze-frame of their prediction.
There were lots of interesting and exciting ideas that the children came up with. Some children thought that the seagulls may come and steal the lunch, others children thought the cat may walk along the zip-wire and steal it. Other ideas were that a ship would break the wire from the lighthouse to the cottage and some even thought that pirates may come and steal it!
Here are the children's 'freeze frames of their ideas.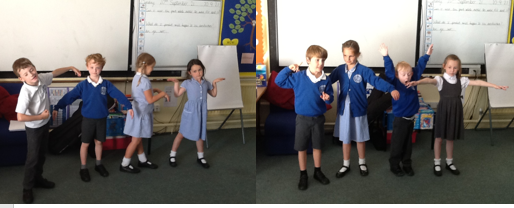 The children then wrote down their predictions ensuring they used the conjunction 'because' to explain why they thought this might happen.
Year 2 then finished the week by thinking of and writing sentences about disgusting sandwiches which could deter the seagulls from eating them. We had a variety of ideas such as a Brussels sprout and custard sandwich to pepper, chilli and smelly cheese sandwiches which we thought were particularly terrible.
Forest School
The children love their weekly time in the copse with Mrs S completing lots of wonderful activities outside. This week the children enjoyed creating potions and making dens with their friends.
They read a lovely story about a caterpillar and were then excited to find some caterpillars out in the woods. They created headbands out of leaves and sticks too, which was great fun!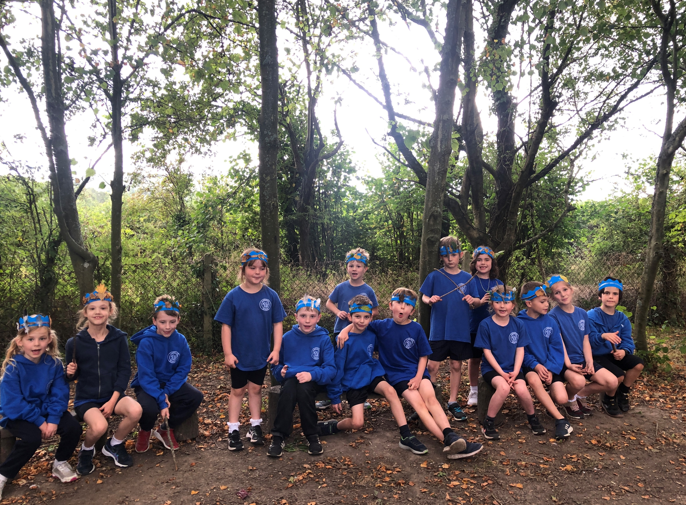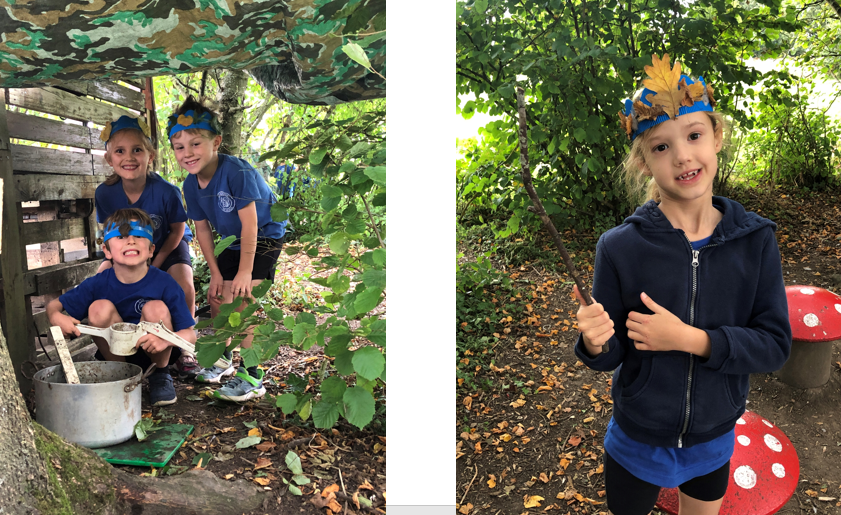 Friday 17th September
It's been another busy week here in Year 2. We have enjoyed beginning our week with the Geography topic 'Where does our food come from'? This week we discussed where milk comes from. The children had a great knowledge and shared this well. We talked about farming and how the health of the cow affects the taste of the milk. We watched videos and discussed the process of getting milk into our shops.
English
Last week we started the story 'Flip Flap Pets' by Julia Donaldson. We have been focusing on finding nouns in the text such as a Snake, Rabbit and Stick insect. We worked together to think of some amazing adjectives for the different animals such as adorable or colossal. Using the adjectives we made in our groups, we then created our own flip flap pet (a mix of two pets together). We thought of adjectives and then wrote describing sentences about our creation.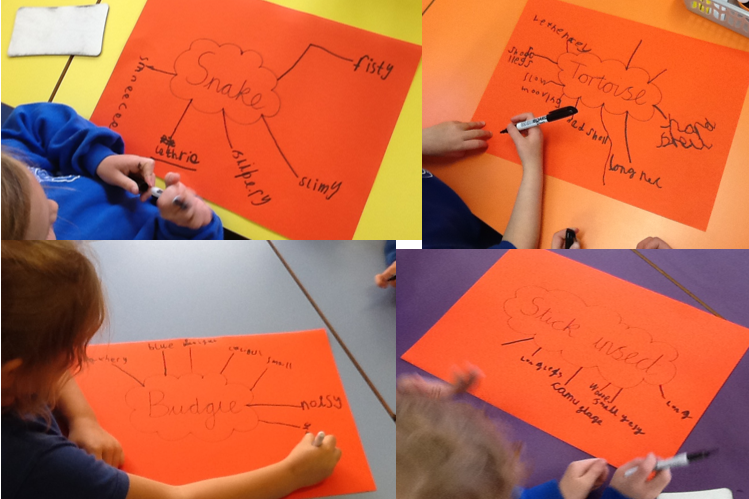 Later this week we started looking at subordinating conjunctions. We discussed the meaning of when we use these words in sentences. The conjunctions we looked at this week were: 'because', 'if' and 'when'. The children played a subordination memory game in pairs and then wrote their own sentences using these words to join them together.

Maths
We have continued with place value this week. The children can identify the tens and ones in a range of numbers and have completed numerous tasks using the part -whole model. The children understand that a part whole model consists of the whole (the biggest number) and two parts which you can add together to make the whole. They have used this with a range of numbers this week and understand the model can be moved into different positions.
Please see the display for explanation of this, if the children do review this at home.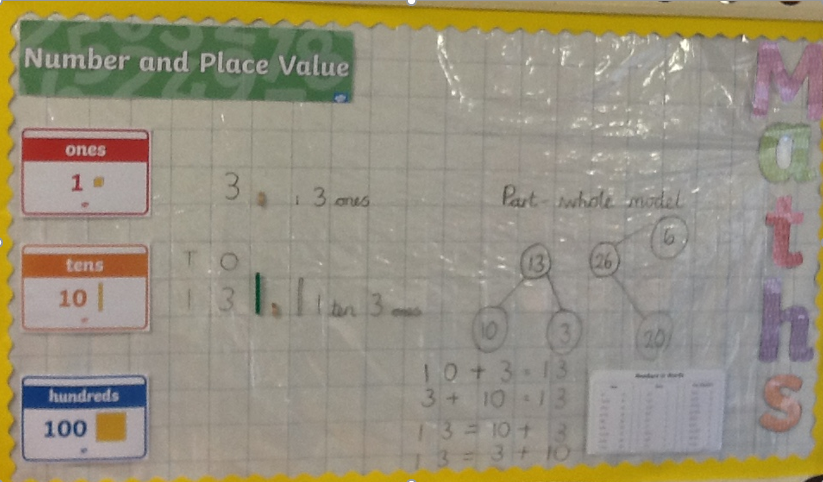 Friday 10th September
Hello and welcome to Year 2. It has been such a busy but lovely week getting to know everybody. It has been great to see how well the children work together. This week we have been going over Year 2 expectations and the children have created a class charter. They discussed the rules of the classroom that they believe should happen in Year 2 and everyone has agreed on them. The children created their own individual puzzle piece, we spoke about how we are all part of a puzzle and for our class to work well we all need to work together as a whole.
Please see the class charter below. A copy of this will also be at the front of their reading journals.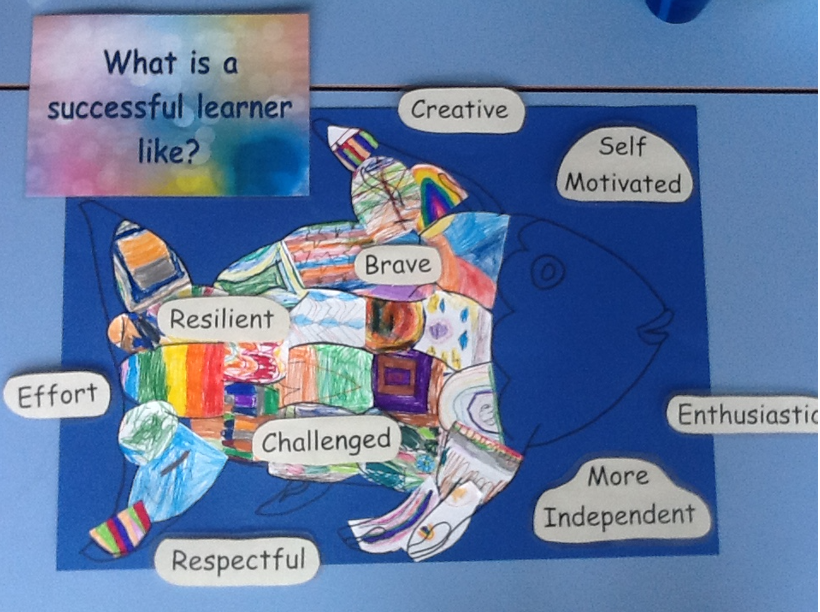 This week we read the story called 'The Rainbow Fish'. This is about a fish who chose to be unkind and to not work or share with others. We spoke about different attributes in our self which makes us a successful learner. We created our own Rainbow fish by all decorating our own fish scale. We spoke about the different qualities we need to be a successful learner.