Miss Lee
---
We have come to the end of another academic year and what a year it has been!
Whether you have been learning at home or at school, we are very proud of all you have achieved in the last few months. Thank you for your continued support through these strange times.
Thank you so much for all your kind messages and gifts.
We hope you have a fantastic summer holiday and a well earned rest. We can't wait to see you all back at school in September.
Here are some photos of the classroom so you can see what it looks like before you come in.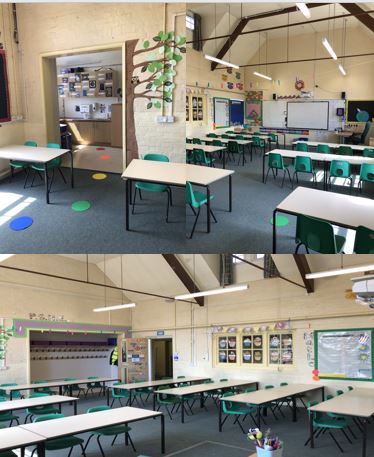 PE
PE days for September will be Tuesdays and Thursdays. Please remember that you need to come to school in your PE kit on those days. Please wear your shorts under your jogging bottoms, thank you. You will stay in them all day and go home in them. Your PE kit bag will stay at home.
If you would like to keep your child's work that has been put on Seesaw, follow this link
Here are some ideas for you to do over the summer.
Keep yourself active: It would be great if as many of you as possible could participate in this.
Following on from the success of the Hampshire School Games Daily Physical Activity Challenges, the Hampshire SGO's have created a Summer Holiday Activity Programme – Trek to Tokyo. This is to commemorate the Tokyo Olympics, postponed until 2021.
This is a 6 week challenge, asking children to complete daily physical activities and creative challenges throughout the week. Pupils can earn miles for each activity completed and record daily miles on a chart as they trek towards Tokyo.
Each week a new booklet can be downloaded from this website: Energise me which contains the activities for the week. Bronze, Silver and Gold certificates will be awarded when you reach certain milestones on route.
Mental health and wellbeing:
On this website there is a summer challenge to support children's mental health through movement
Useful Websites:
Wild days website have collaborated with Lego for six weeks of fun.
There are lots of great activities on this outdoor learning website:
Summer science fun:
https://fun-science.org.uk/top-5-science-activities-home/
Try out your yoga moves:
There are lots of way to feel calmer.
Don't forget the usual websites if you want to use them: