Ms Fiers & Mrs Rawlings
Friday 12th October
Theme of the week: Going for Goals and Aiming High
As before, we have shared the theme with the class and discussed what this could mean for all of us at Langrish. Your children were interested to know that both of us have targets that we need to work towards. Over the next week, we will talk about how we can support each other to meet our goals
Home Learning:
Who has listened to you read this week? Please don't forget to log it in your Reading Record and ask them to make a comment.
Spelling:
Our focus this week has been apostrophes used for contracted words for example, do not = don't.
Make a chart and write either the contracted form or the expanded form of these: would not, haven't, should not, couldn't, must not, I have, I'll, I'd. Ask an adult if they know this one: of the clock.
Add any others that you can think of.
Maths:
Adding and subtracting tens
Play this game : Throw a die 3 times to create a 3 digit number (eg 357) throw the die once more to create a tens number (eg if you throw a 6, add 0 to make 60) then create 2 calculations using those numbers (eg 357 + 60 = , 357 - 60 = ).
You could use a shuffled pack of cards instead of a die.
Times Tables books have also come home this week. The children should have a go at completing a page each week to hand in alongside their other home learning.
Extension learning:
In English, we have been using imperative verbs in instruction writing. Can you explain what imperative verbs are?
Write a set of instructions for making either a cup of tea or beans on toast. Highlight the imperative words that you use.
A taste of our learning this week:
English:
We created our own board games similar to Snakes and Ladders but added a twist. Then we had a go at writing the instructions focussing on using imperative verbs within clear, short sentences.
Maths:
This week we have taken our time to embed the concept of subtracting tens with crossing the hundreds boundary. We have practised counting on and back in tens from different 3 digit numbers.
PSHE:
We continued to discuss the Global Goals and created and rehearsed our class assembly. Thank you to all that were able to attend. I think you'll agree they did a fantastic job and are developing into great global citizens.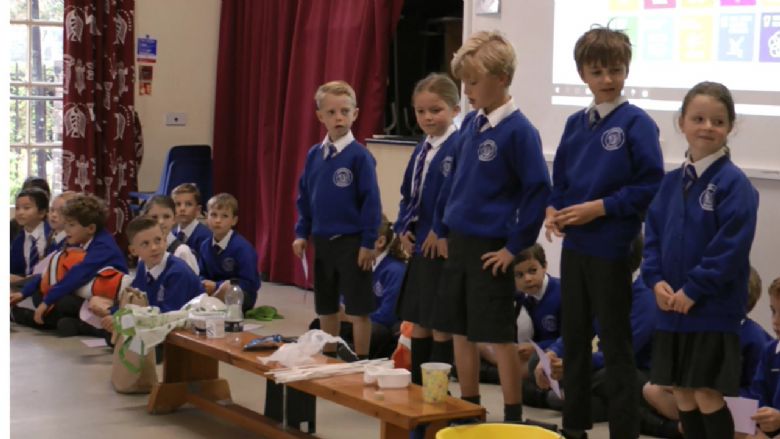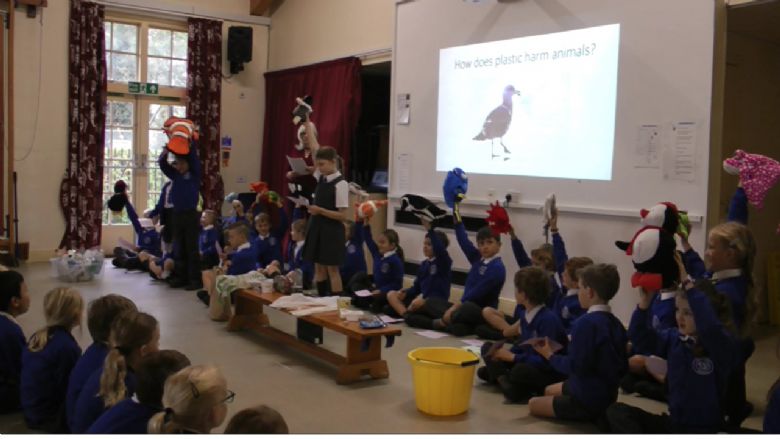 ---
Friday 5th October
Theme of the week: Appearance
This has been shared with the children and talked about how the junior school uniform looks so smart on everybody.
'It makes me feel very grown-up'.
Home Learning:
Please try and complete 15 minutes reading each day. How are you doing with the autumn reading challenge?
Spelling:
Our focus has been adding the prefixes 'un' and 'dis' to root words to make a new word. Try these: like, able, interested, do, appoint and popular. Put each new word into a sentence to show that you understand the meanings.
Maths:
We have been practising the 4x table. Check that you know the 2, 5 and 10 x (Year 2 aims). Can you find different ways of practising the 4x? For example, can you choose the tune of a song you know well (maybe a nursery rhyme) and sing the 4x table to that tune?
Science:
As an additional challenge, research a famous scientist and present your learning in an interesting way.
A taste of our learning this week:
English:
Following on from the stories that we created last week, we learned about including dialogue to move the story on. Our focus has been to use inverted commas correctly but as a challenge we have had a go at including the 5 Golden Rules of writing speech. How many can you remember?
Maths:
Our focus has been to add and subtract hundreds to and from 3 digit numbers and to add and subtract 1s to and from 3 digit numbers. In each case we looked carefully at which columns were affected. We have just started to look at exchanging when we add and subtract.
Design and Technology and Art:
We have been evaluating our photo frames and making improvements so that they are free-standing. On Wednesday, we ventured out into the school grounds to gather 'signs of autumn'. We enjoyed recreating the vibrant colours with pastels on black sugar paper.
PSHE:
We have been looking at the 17 Global Goals as this is the focus of the World's Largest Lesson this year. It was impressive how much the children know and care about environmental issues in particular the issues around single use plastics.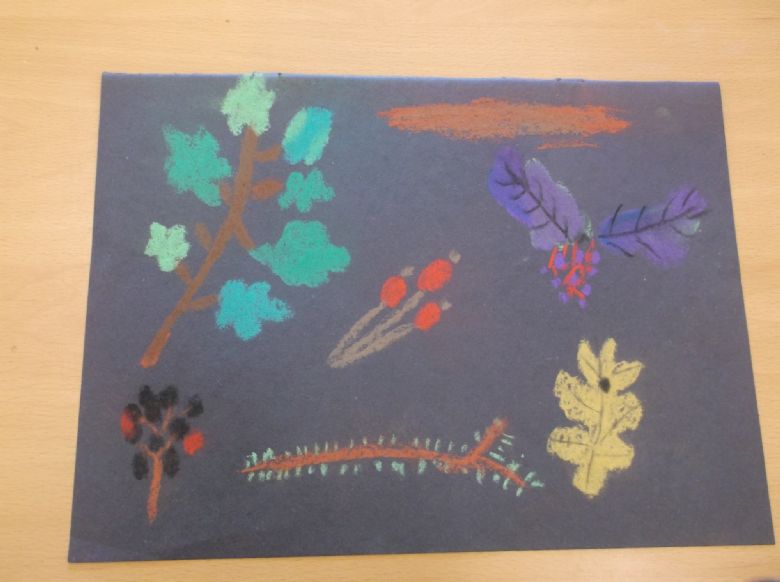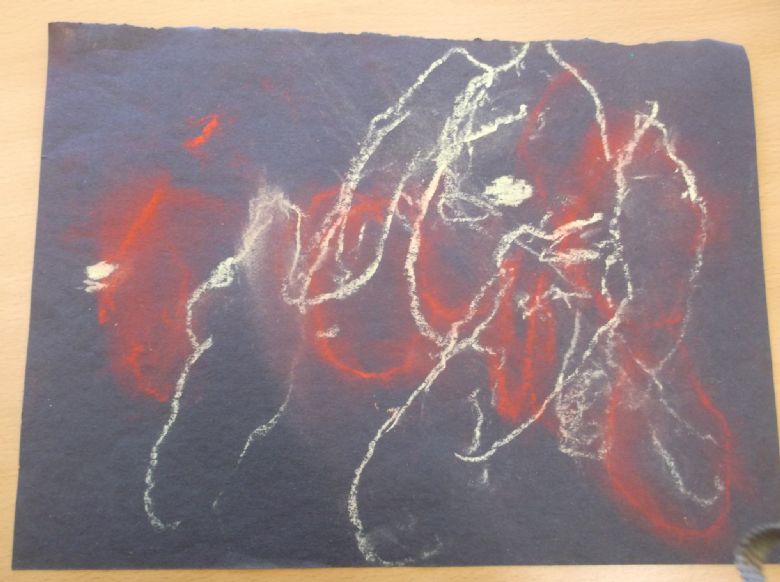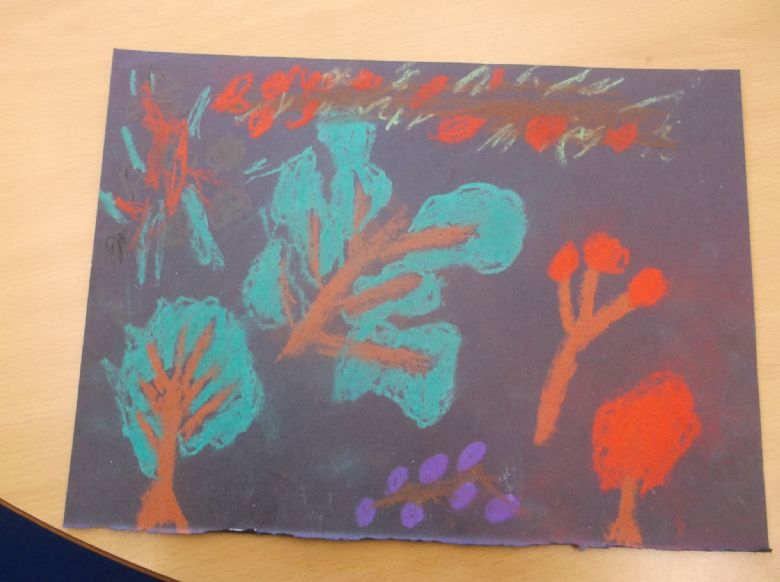 ---
Friday 28th September
Theme of the week: Positivity
This has been shared with the children and we have discussed this when talking about what makes a successful learner.
'We are a bunch of YETTIES. We may not be able to do it YET but we soon will!' Tia.
Home Learning:
Try to keep reading for 15 minutes every day. What have you read this week other than your reading book? A recipe, a letter, a catalogue or comic? Note it in your Reading Record so you can share this with us.
Spelling:
What happens to these words when we add the suffixes 'ing' or 'ed'? love, hate, brake, make, take, tussle, dazzle.
Can you think of a rule for adding these suffixes?
Maths:|
We started off our unit of work on addition and subtraction with an anchor task. This was about adding 3 consecutive numbers. Can you explain what consecutive means? What happens if you start with an odd number? What if you start with an even number? What do you notice when we add 4 or 5 consecutive numbers? Can you spot a pattern? Is there a rule and can you prove it?
In addition to trying the above Home Learning we are setting a very practical challenge. Many in the class are still getting to grips with taking off and putting on their new school uniform. This impacts a great deal on PE so any practise with this would be most valuable!
A taste of our learning this week:
English:
We have started to write our own stories based around the book, 'The day I swapped my dad for two goldfish'. We found the story so funny so we are writing our own humorous texts. The grammar focus for this is, starting to use inverted commas and of course they can always use previous learning, like similes and expanded noun phrases.
Maths:
We will look at methods of addition and subtraction in the coming weeks.
Science:
The children were given the question, 'Can you run quicker than Usain Bolt? Why?' We discussed our ideas as to why he is able to run so fast and the children's answers included, that he was fit, had resilience and was flexible. We predicted how quickly we could run 100 metres and thought about why we might not be able to run as fast. Then we went outside and paired up with Year 5 who timed our runs.
Music:
The children were introduced to the Djembe Drums and used them to clap a beat in song we are learning. The children loved it!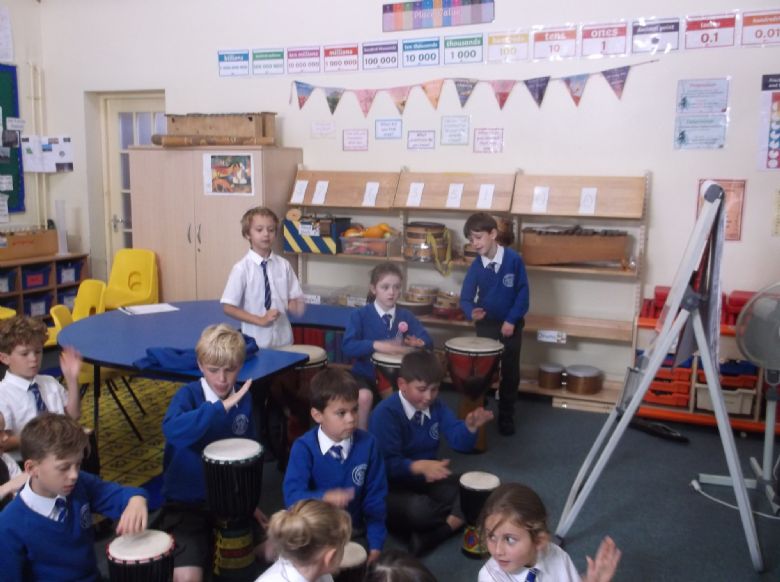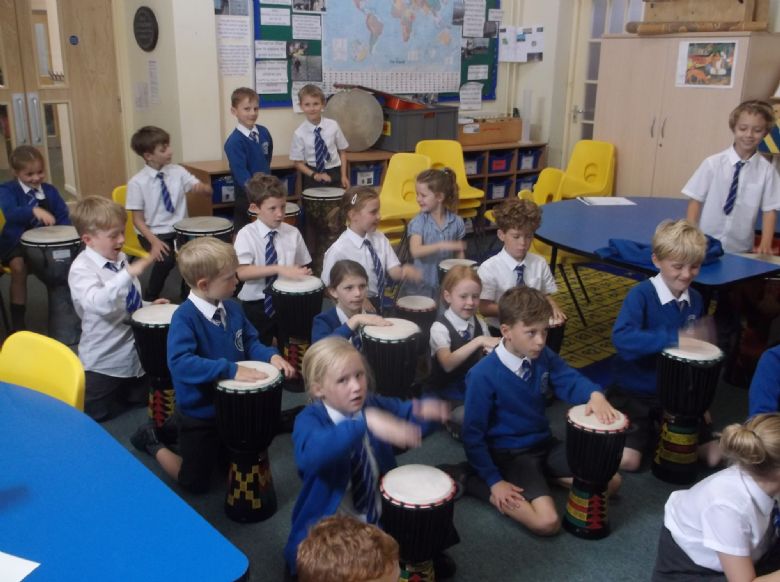 Our esafety charter is attached at the bottom and will be coming home in the children's Home Learning books. Please read with your child and sign. Thank you
---
Friday 21st September
Theme of the week: Resilience
We have shared this with the children and will be reflecting on the meaning and how we can show it.
'When life gives you lemons; make lemonade!' Edward.
Home Learning:
15 minutes daily reading. Why not have a go at paired reading this week?
Spelling:
We have been looking at how the spelling of verbs change when the suffix 'ing' is added and trying to learn the spelling rule - when a word ends in a short vowel followed by a consonant then double the consonant before adding 'ing'.
Which of these words does the rule apply to: chat, cry, spoil, map, stop, love, hit?
Maths:
Next week we will be focussing on counting in 50s. Do some pre-learning by counting up and back in 50s. Challenge yourself by starting with different numbers. For example, 3, 35, 103, 153 ...
Well done those of you that have started their project. If you have any questions about it, don't forget to ask Mrs Rawlings.
In class this week:
In English - After reading the description of Miss Trunchball from Matilda, we created our own nightmare Headteachers. Using exciting adjectives, adverbs and similes, we wrote our own descriptions. Next we imagined that a well-known character (ask your child who they chose) was our teacher for the day. What did they teach us? What was their specialist subject? What happened when they met our nightmare Headteacher?
In Maths - Our unit of learning on place value is finished. Next week your child will be given a post-assessment of their learning and from this we will set some targetted home learning. Watch out for this in their Home Learning book.
In Design Technology - We have created our photo frames and have turned our attention to how they will stand up using hinges and glue to secure them rather than tape. They are looking rather smart and will be brilliant when they have a photo of your child inserted. These will come home soon so make sure you have a suitable place in mind to display it!
In French - We've enjoyed learning a song to help with our learning. So far we can: greet each other; tell each other our name; and ask the question 'What is your name?' We have some children in the class who know this already and so they are being challenged to hold simple conversations with others.
In Science - We have been looking at the three types of skeletons. Ask your child what they are and give you some examples.
In computing, we researched facts about the body. Ask your child, what were the most fascinating facts that they found. See photos below.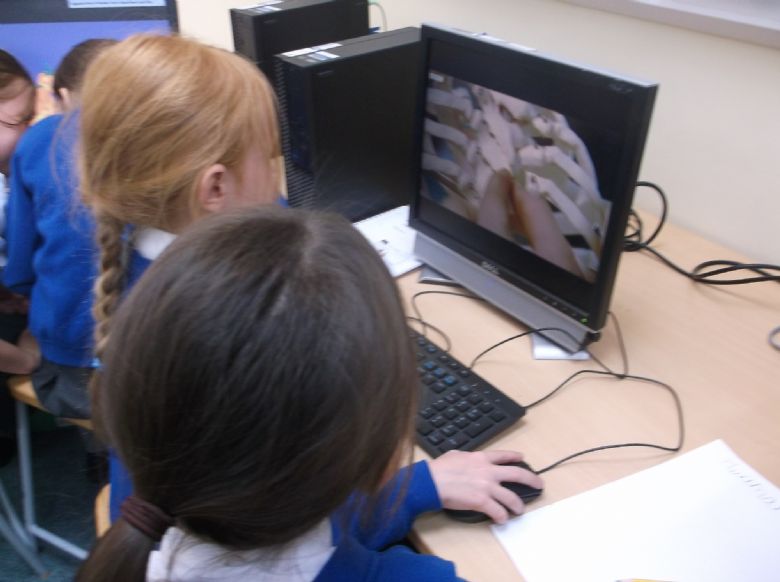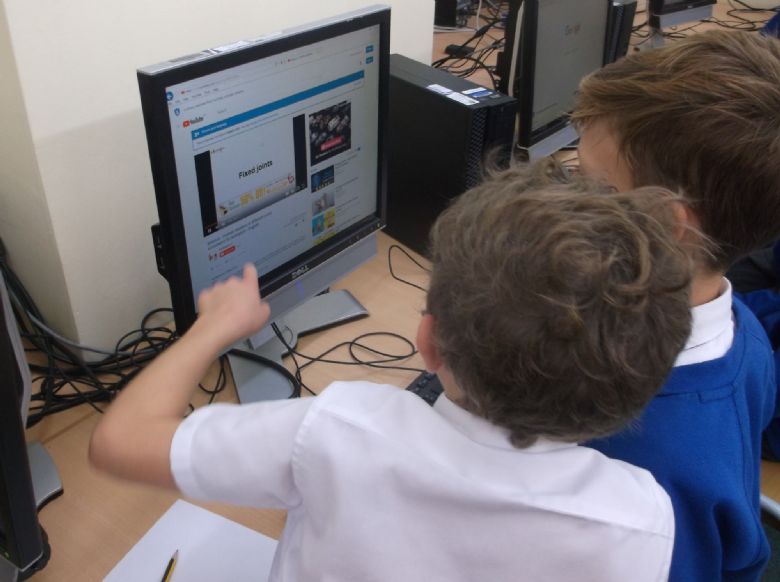 ---
Friday 14th September
Theme of the week: New Beginnings.
We have shared this with the children and we will be reflecting on how we are settling into our new classroom with new teachers and members of the class.
Home Learning:
15 minutes daily reading.
Autumn Reading Challenge - new book challenge for Autumn is now out! Please stick in the front of the Home Learning Journal. This year, rather than publishing a physical list of books to support this, we are signposting you to a brilliant website where you will find numerous lists including the 'Must Have' books for each year group. It is from this list that we would like your child to select their recommended reads. Good luck and get reading!
Spelling - choose 5 more science spellings off the sheet and put them into sentences. Please help your child to spell them so that they use them correctly in their writing.
Maths - choose any 3 digits from 0-9. How many different numbers can you make from these?
Half-termly project - Choose a European capital city and research it. You might like to include, population, language, currency, natural and man-made features and landmarks. It can be presented in any you choose but will be shared with the class. To be handed in the week beginning 15th October.
In class this week:
In English - we celebrated Roald Dahl Day by looking in depth at the story of Matilda. We have reflected on the treatment of her by her parents in relation to which of the Rights they denied her. So far, the children realise that she was denied the right to an education and the right to be kept safe. We are also including descriptive language in our study.
In Maths - our focus is Place Value. So far, we know our numbers up to 1000, we know a 3 digit number is made up of hundreds, tens and ones and we can place them on a number line. To support this, we have set a Home Learning activity.
In Science - we have been continuing to look at the human skeleton. We have discussed the functions of a skeleton and how joints work. We should be able to tell you lots of information about them.
In Design Technology - we have continued our investigation into free-standing structures by making prototypes of photograph frames. In the coming weeks we will be creating one of these each for your child to bring home.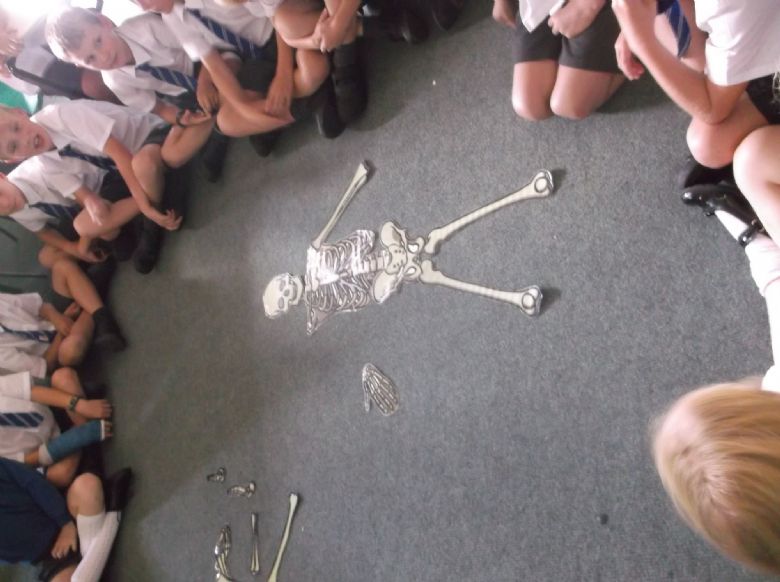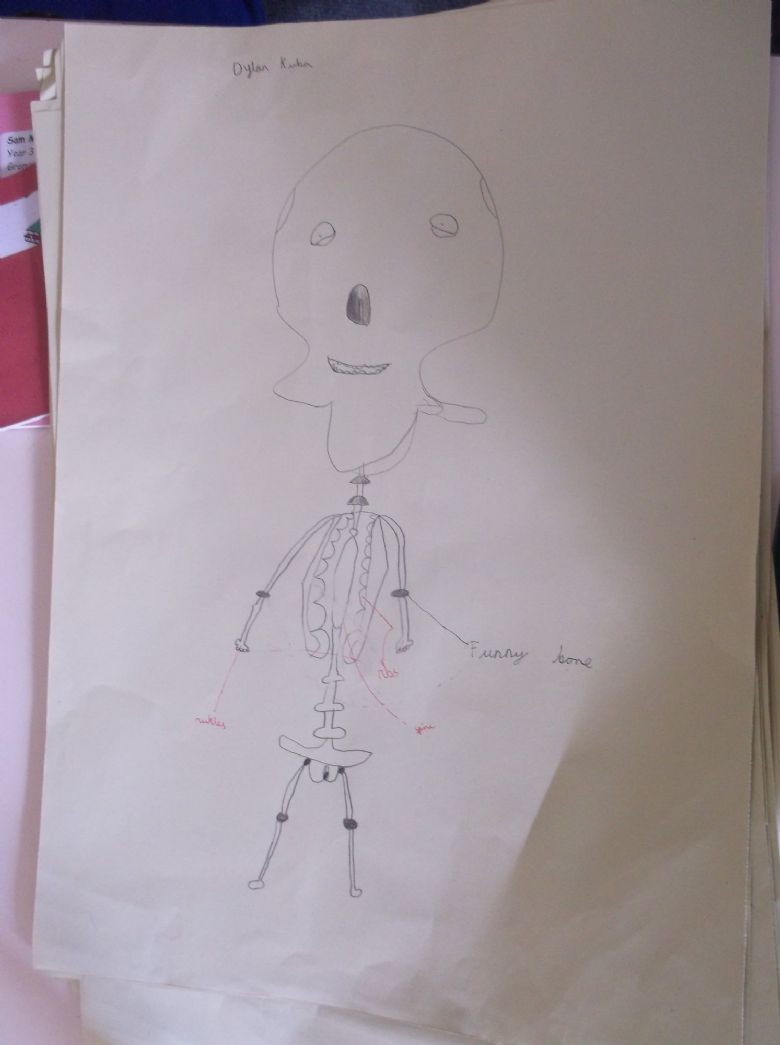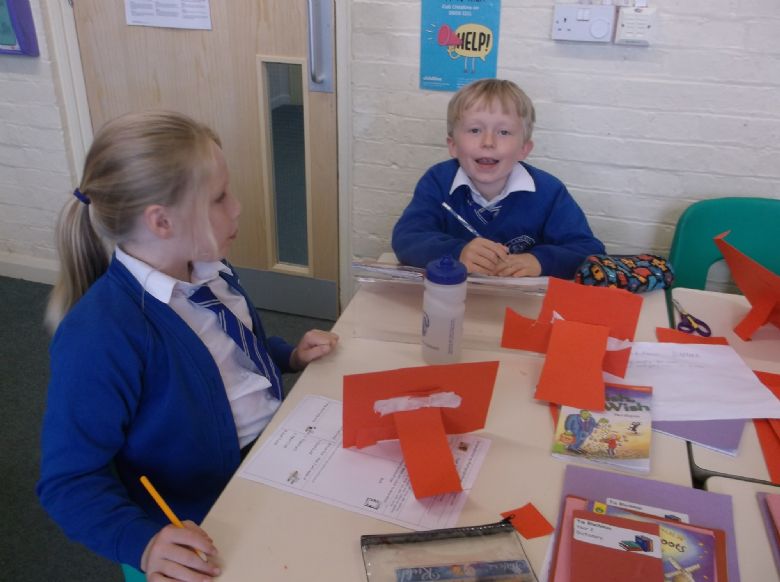 Friday 7th September
Welcome back and a big thank you to all the people who came to the new format, 'Meet the teacher'.
Home Learning:
15 minutes daily reading (you do not have to make a comment every time but a signature would be useful).
Spelling - as an introduction to our topic we would like the children to learn 5 key science words. In addition, they can put each one in a sentence to demonstrate their understanding of the word. This is an activity for each topic that will continue throughout the year.
Although it has been a short week, we've hit the ground running!
In English, we have reviewed different types of sentences and their relevant punctuation and started to create a class book based on the text, 'Would you rather...' by John Burningham.
In Maths, our focus is place value and numbers up to 1000.
As a start to our DT project (stable structures) we had great fun meeting the challenge of creating the tallest, freestanding structure we could to hold a tennis ball using art straws. Photographs below.
Our preliminary discussions prior to creating our 'Rights Respecting Charter' are well under way.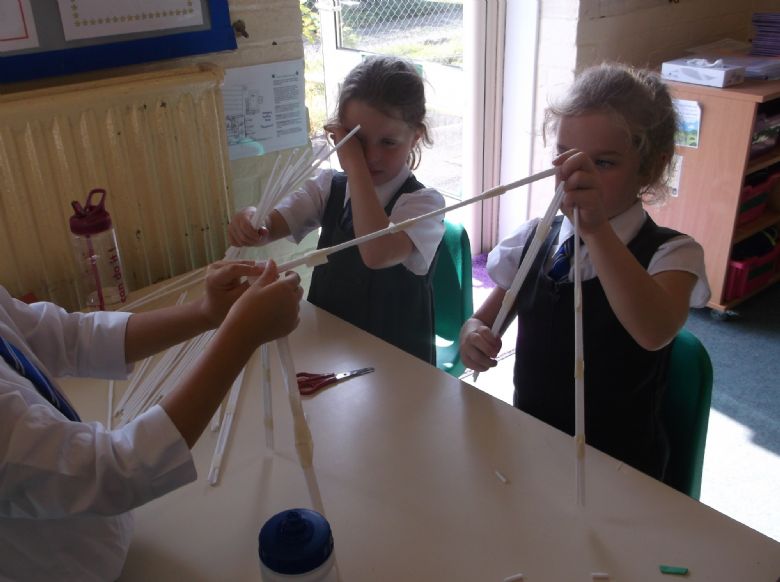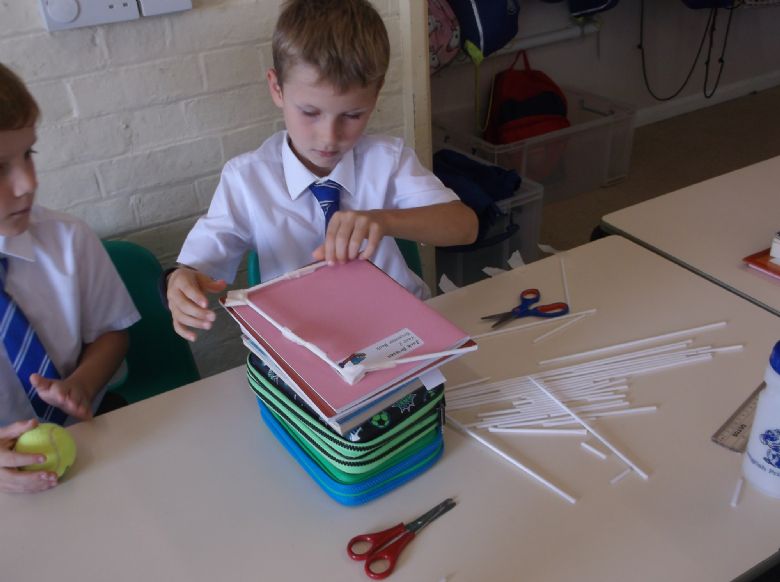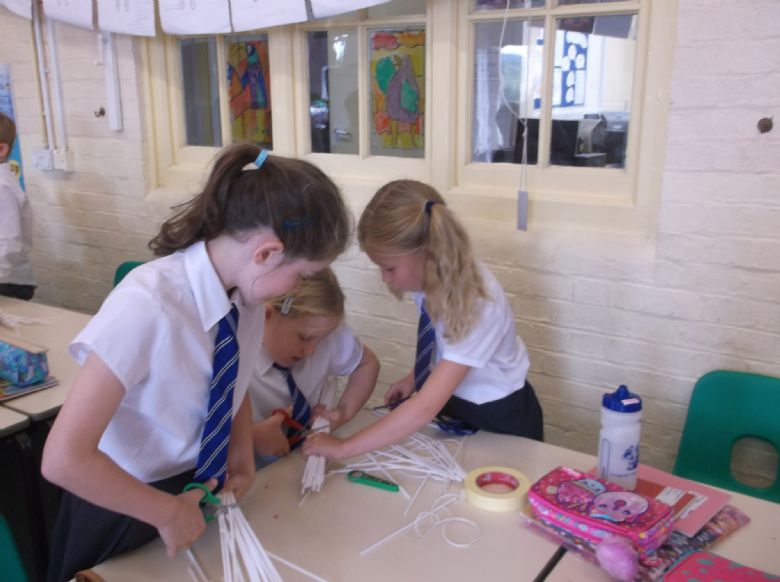 ---
---