Miss Lee
---
Friday 16th October
Home Learning Menu
New Spelling Shed list - homophones
Purple Mash 2do - Read Chapter 5 of 'Animal Boy' and complete the activities
Play hit the button and practise your 3, 4 and 8 times tables
Sing along to these multiplication songs - 3 Times Tables, 4 Times Tables and 8 Times Tables
Remember to read daily and practise your 2, 3, 4, 5, 8 and 10 and times tables.
Week 6 - A taste of our learning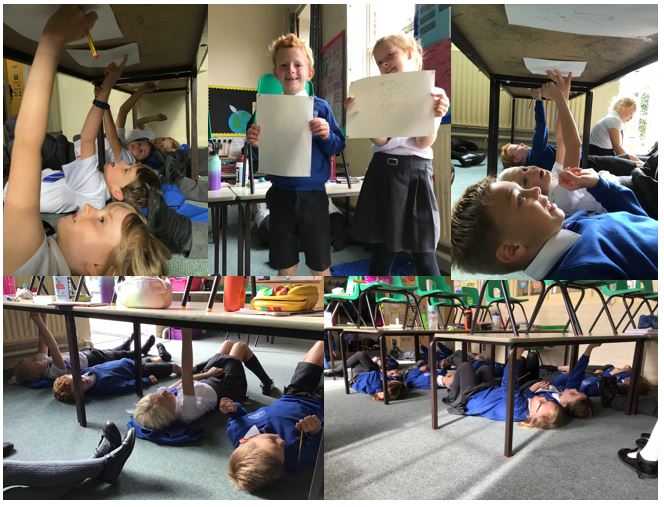 We took inspiration from Michelangelo for our Art lesson this week and 'painted on the ceiling!'
This week we have also started our new maths unit on addition and subtraction. We have been learning different strategies we can use including: bar model, part whole model and number lines. We will be learning column method next week.
On Friday we enjoyed watching the Year 1 virtual harvest assembly and completing a loop of the school accompanied by harvest songs to drop off our donations - thank you!
---
Week 5 - World Octopus Day, Performance Poetry and our class tree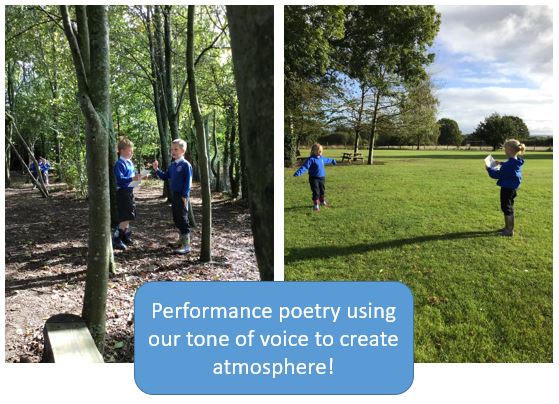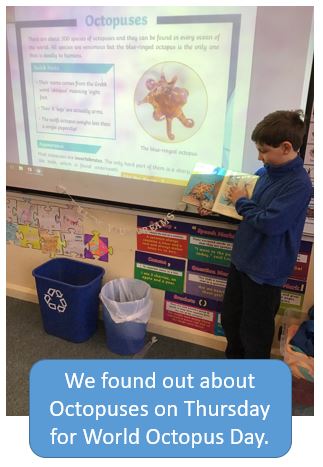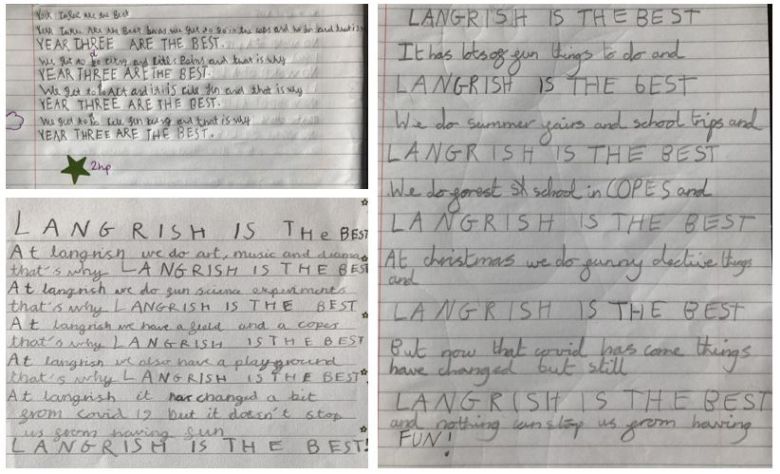 Above are a few of our poems inspired by Jackie Kay.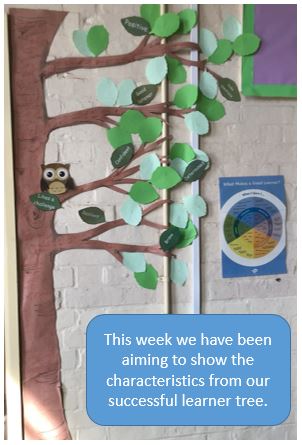 Week 4 - Micro:Bits, football and number lines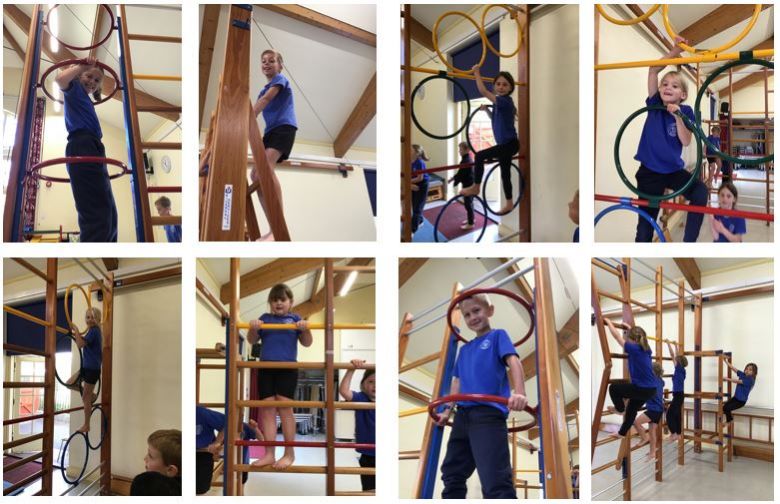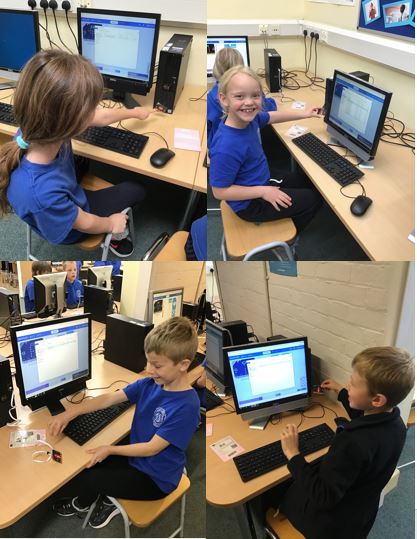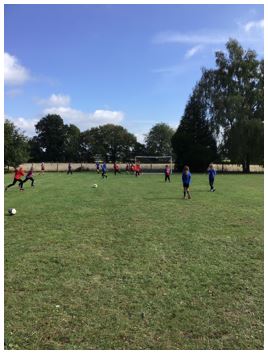 This week has been full of success! We balanced on the high apparatus, used our coding skills to program our Micro:Bits to say 'Hi', practised our dribbling and passing skills in football and mastered how to use number lines up to 1000!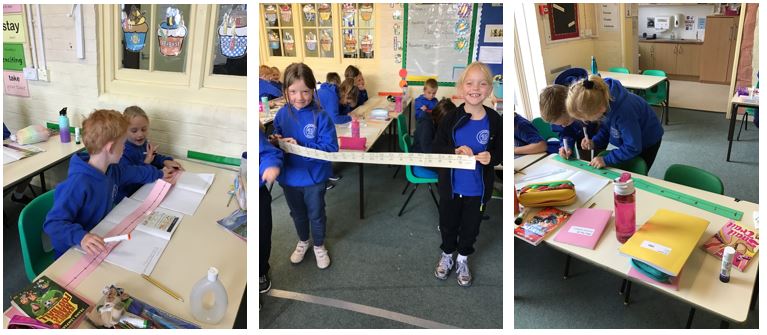 ---
Week 3 - The Black Hat, Skeletons and a Special Guest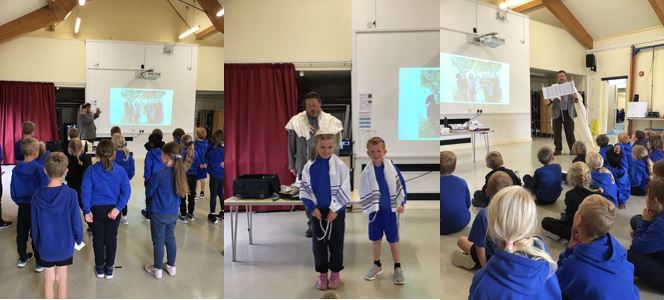 Headlining our week was a special visit from a Rabbi! The children enjoyed learning about Judaism and listening to the Rabbi blow his ram horn and read in Hebrew.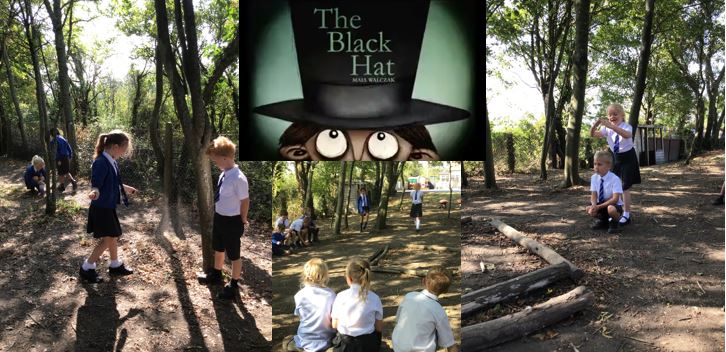 We have also enjoyed using Drama to understand a characters emotions. We worked in pairs to recreate a scene from our English topic where the boy walks through the forest and finds a mysterious black hat.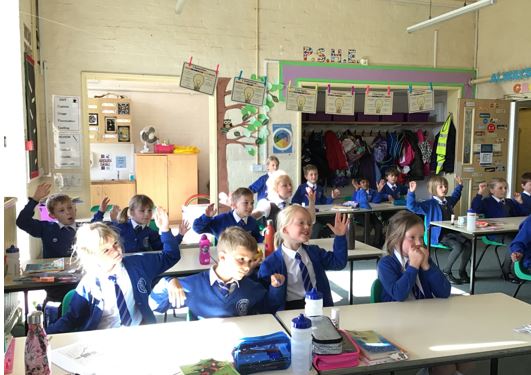 We have started our Science topic, Animals including humans, and enjoyed learning about skeletons. We even learnt a dance to help us to remember the names of our bones!
---
Week 2 - Sunshine, The Magic Kingdom and Gymnastics
We have had a wonderful week! We have particularly enjoyed our 'Wake & Shake' and 'Up & Go' sessions each day to get our bodies moving, writing stories, art with Mrs Hall, Spelling Shed on the computers, Go Noodle dances and our class assemblies. We have also enjoyed being outside as much as possible, and the new timetable has been designed to maximise the amount of outdoor learning that can take place across the school.
This week we started our first geography topic 'The Magic Kingdom' which has caused much excitement! We have started to research why the Magic Kingdom is the most popular theme park in the world and next week we will be researching where the Magic Kingdom is and looking at maps of the theme park itself.
We also started gymnastics and football. We spoke about the importance of keeping ourselves and each other safe before our lessons. The children were incredibly responsible and determined which meant that we were able to use the high beams!
The children have settled into Year 3 life magnificently and are setting a shining example. We have a continued focus on promoting independence as they start their journey in KS2.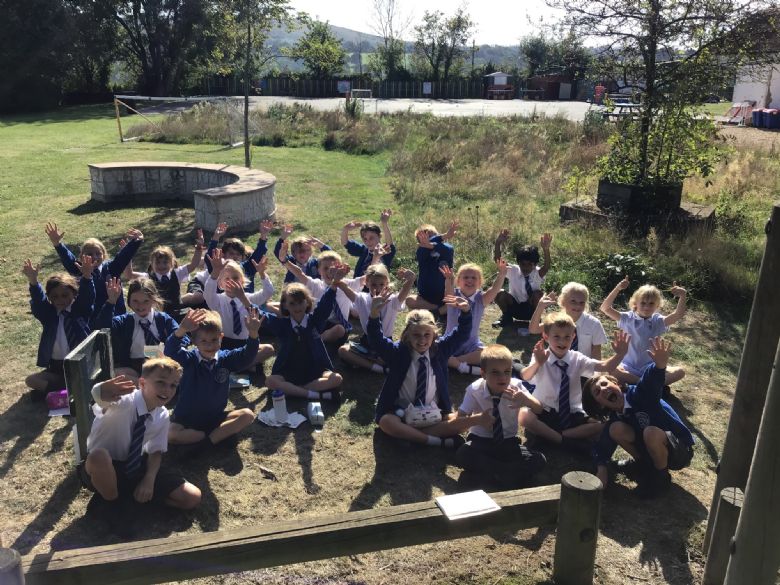 ---
Our first week back!
We have had a wonderful week back at school catching up with friends, classroom discussions, learning new routines and spending lots of time outside exploring the copse. The resilience Year 3 have shown this week and their confidence and positive attitude has blown me away.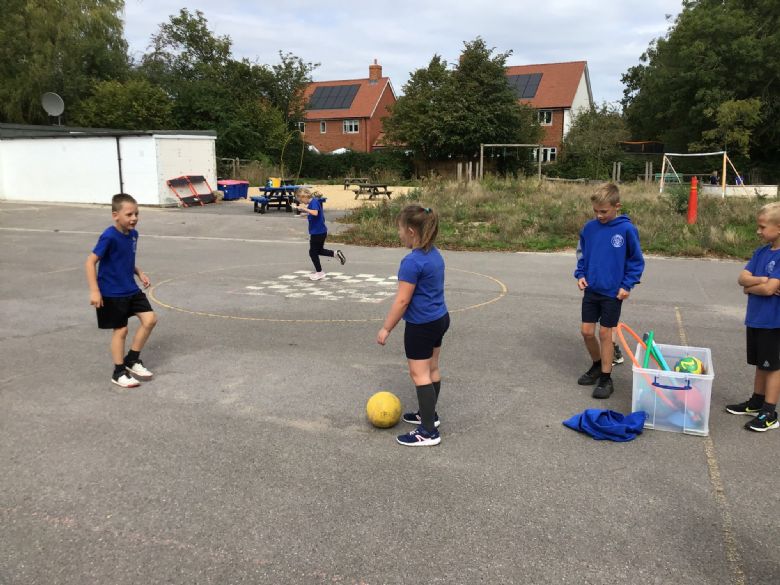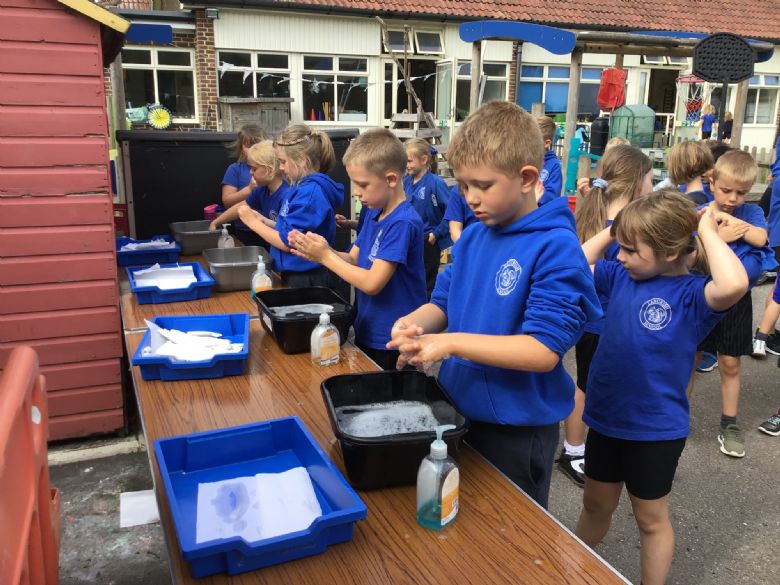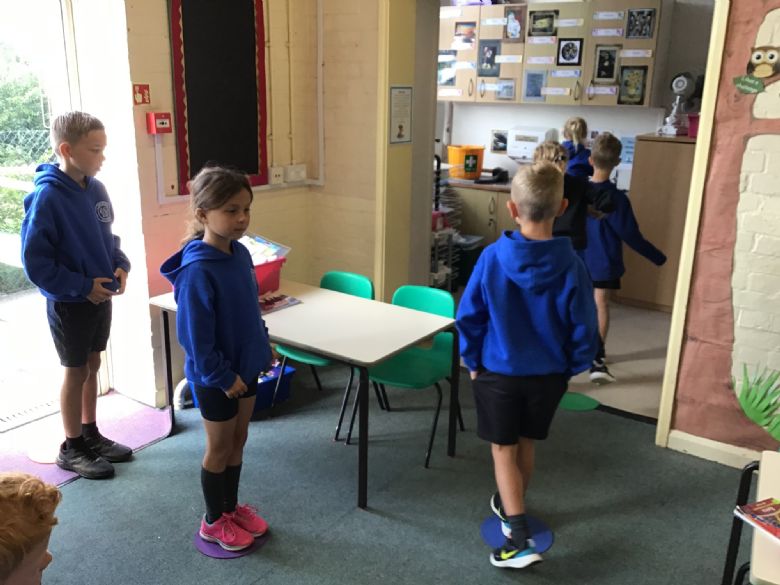 Seesaw
You will have received an email asking you join our Year 3 page. If you have not received this email please let me know and I will resend it to you.
Please see the Autumn 1 newsletter attached at the bottom of this page to find out more about our curriculum this term.
We have discussed how to keep ourselves safe online. We have made a class e-safety agreement that needs to be read through at home and signed. A paper copy has gone home and is also attached at the bottom of this webpage.
---
Don't forget the usual websites if you want to use them: