Ms Fiers, Mrs Pruden, Mrs Rawlings & Mrs Baigent
---
Friday 11th October
Theme of the week: Going for goals and aiming high "This means try your best in every subject"
Class discussion: What is it like to be a child at Langrish school?
Home Learning menu:
Maths: Please play the games on Interactive Resources 'Perimeter', which includes perimeter questions as well as converting between measurements. Please continue to practise times tables, as the 'weekly test' continues on all tables up to 8s next week.
English: We have been reading the first 2 chapters of 'The Leaping Hare' in Purple Mash. Please read the Chapter 3 and answer the multiple choice questions I have set as a 'To Do', ready to answer questions on Thursday and Friday.
PSHE: In light of the assembly this week on donating food items, please could you find an item (or more) you could donate (ask an adult's permission first) to bring in ready for our Harvest Festival assembly on Wednesday 16th October.
A taste of our learning:
World faiths and philosophy: We learnt about the concept of ritual this week, focusing on the Jewish festival of Sukkot and the many rituals involved in it. Rabbi Zvi visited us on Thursday to enrich our learning and answer our many questions.
Maths: We have finished our unit on Addition and Subtraction and have started perimeter (including converting between measurements e.g. 1kg = 1000g)
English: We have been writing some fabulous poems, using figurative language and today had a day off poetry to showcase our learning in 'Freedom Friday'.
PE: In football we continue to practise passing and dribbling and in Gymnastics we took our balancing onto the equipment having been inspired by Simone Biles' performances.
Maths: Using 4-digit numbers we have been adding, subtracting, exchanging and estimating, using the most efficient method for calculation.
English: We finished our unit on persuasive writing by choosing a subject the children are passionate about and writing a letter in the hope of making a change. Subjects ranged from lengthening playtimes or individual lessons, to getting rid of racist language. To celebrate national poetry day we explored a poem called Miami's finger and have written our own responses.
Science: Another fabulous experiment this week about the digestive system.
Geography: The question this week was 'How has our local area changed?' We began to answer this by looking at how area change through natural disasters, such as flooding, as well as how humans make changes. The regeneration in London when the Olympic Park was built in 2012 was one example.
Maths - We have started our unit on 'Addition and Subtraction' of 4 digit numbers, including exchanges.
Science - The conclusion to our Science experiment showed that "water was best for teeth, Milk is Ok as long as you brush your teeth after drinking it. Orange juice with lemonade was the worst for the teeth - it damaged and changed the colour of the shell."
PSHE - we have taken part in 'The world's largest lesson' where the pupils had to design an island to include as many of the 'Global goals' as possible, they include:
PE - We have been using a standard broad jump technique to jump as far as possible, competing against our group and trying to improve our distance with each jump.
---
English - We have been comparing the qualities of superheroes and animals that help us. This has included a debate about whether it is right that animals risk their lives for us, in preparation for a persuasive piece of writing next week.
Maths - We have continued with place value, including ordering 4 digit numbers, rounding to the nearest 10, 100 and 1000, counting in 25s.
Science - We have set up our experiment to see which drink most affects our teeth. We have used an egg to represent our tooth enamel and covered each one with either: water, coke, fanta, milk, orange juice or coffee. Results to follow in a few weeks...
PE - In Football we have focused on dribbling and had several small group games. In gymnastics we've been trying to improve our balance.
Computing - We have started to program and as an introduction we set the children a challenging of writing a code to get their partner from one side of the playground to the other, without hitting the benches. It was a challenge! We then used 2Go on Purple mash to edit code to change shapes.
English:
We have been looking at a clip called, 'Taking flight' and using it as inspiration to write in clear, defined paragraphs.
Maths:
Our unit is place value. This week we have: explored Roman Numerals to 100, rounded to the nearest 10, 100, counted in 1000s, represented numbers to 9,999 and partitioned.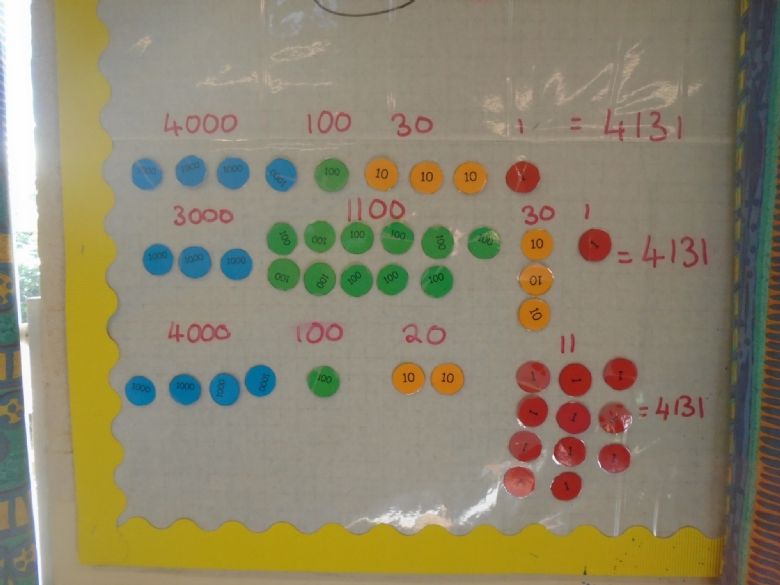 Science: We have started our unit on 'Animals including humans' and have written some questions we'd like to find the answers to e.g. 'How food travels through our body', 'What are primary and secondary teeth?'
Reading: Each child has read to an adult and has selected a book that is appropriate for them. Please continue to encourage your child to read for 20-25 mins daily and to help them to complete activities in their new Reading Record. There is a 'Blooms wheel' of questions in the front of their reading record, and an appropriate question should be answered to evaluate every finished book. e.g. Did it have an effective ending? 'I did really like the ending as it kept up the suspense until the final page and I was pleased it was a happy ending.' Or 'I was frustrated by the ending as I still had a lot of questions about some of the events that had happened.'
PE: We have enjoyed starting football and have made the most of the dry weather this week.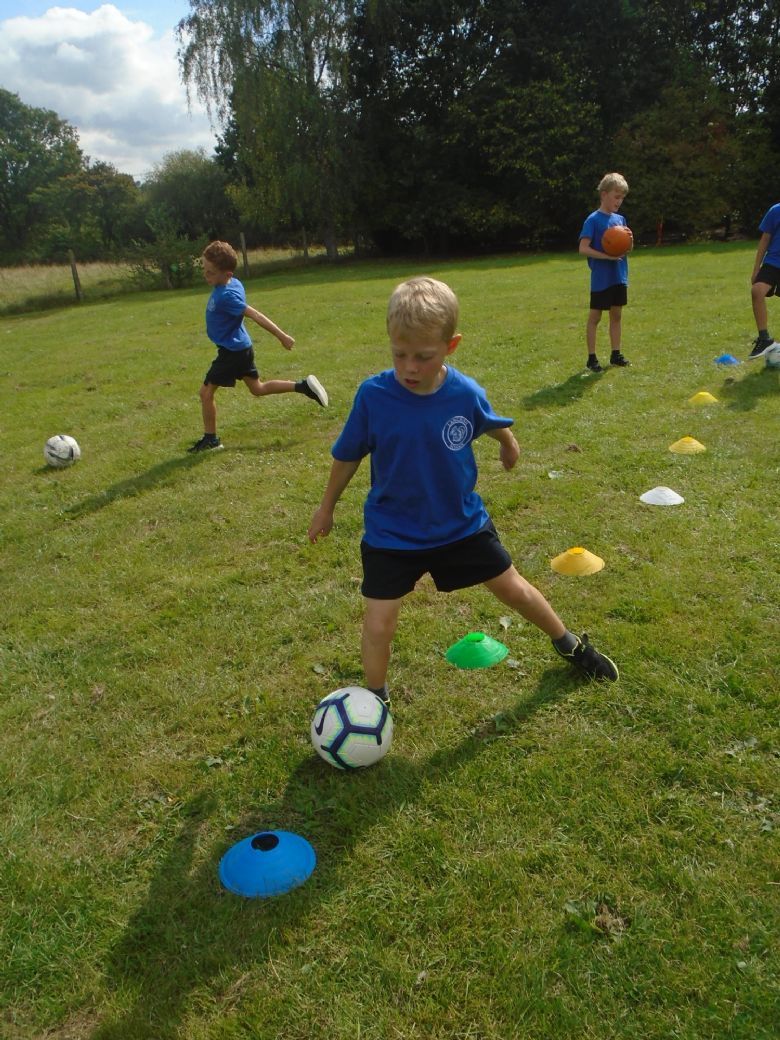 Friday 6th September - Welcome back!
We have had a fabulous start to Year 4 and despite the odd go-into-Year 3-Classroom accident I've been really impressed how well they have settled in.
We are holding class elections next Thursday for our School Parliament. If your child is interested in representing our class they should consider the different roles and characteristics necessary for these 3 positions: School Councillor (good listener, confident speaker etc), Arts Ambassador (creative, interested in many arts, including performing arts, a good listener etc) and a Rights Respecting Ambassador (understanding of the Rights, knowledgable etc) and be prepared to speak in front of our class about why they would like to be elected this year.
We have written our Rights Respecting Class Charter based on the rights which the pupils considered most important for Year 4. It would be lovely to have some illustrations or posters about the Rights to help decorate the Rights Respecting board. If the children could bring in any finished pieces by Monday please.