Miss Coston
---
Home Learning (7.12.18)
**REMINDER: Our Habitats Open Classroom is on Wednesday the 12th of December at 2:30pm. Please come along and have a look at our lovely learning. Also, remember to bring in your project on this day if you have it finished! **
Use the assessments that have come home today (times tables, SPaG and arithmetic) to practise the skills from questions that you got wrong. Make sure to focus on the things you need a bit more practise on, not the things you can already do!
Tell an adult some of the features of an explanation text (see below for a reminder!)
Use the picture below to keep practising converting different measurements (kilometres to metres, metres to centimetres, centimetres to millimetres and hours to minutes)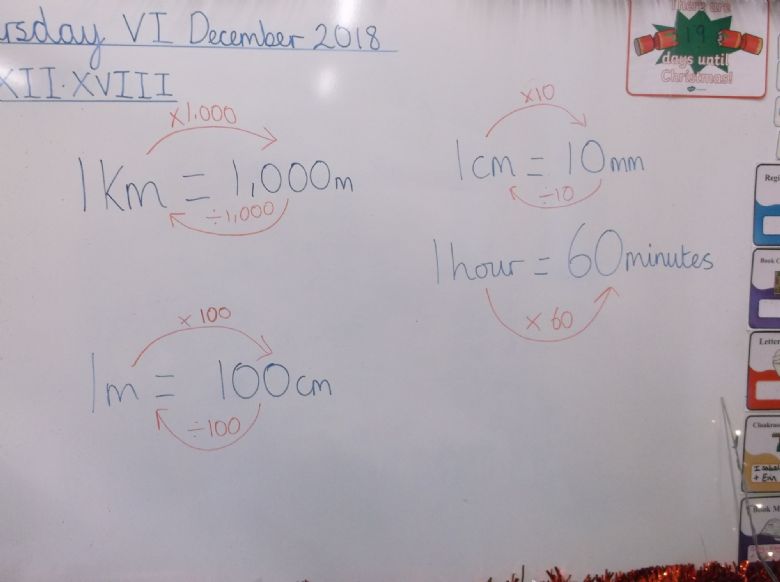 Explain any of the following to someone at home
Pollution
Deforestation
Climate change/Global warming
Littering
What impact do these things have on living things and their habitats?
Practise this weeks' spelling focus – doubling the consonant before adding a suffix. Remember only to do this when…
The word is one syllable
The word ends in a single consonant
The letter before the consonant is a single vowel
E.g. stop > stopped
Friday 7th December – Theme of the week: Mindfulness
English: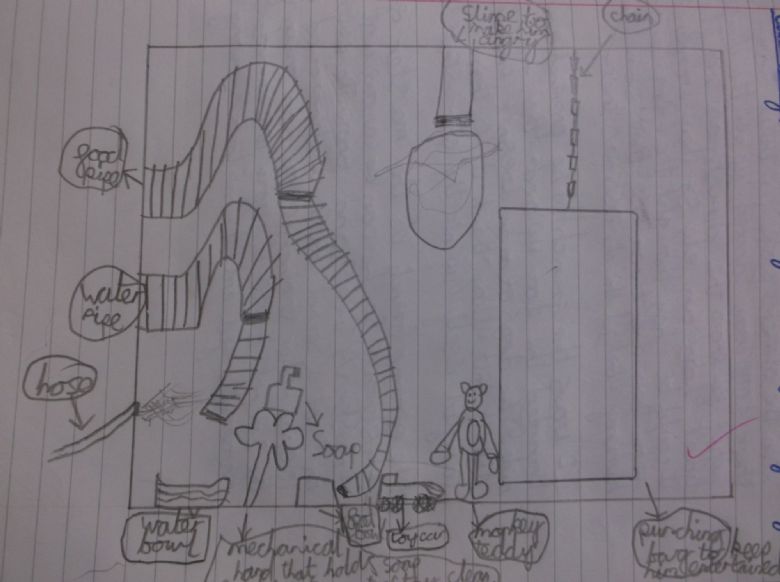 This week, the children have all designed cages to keep King Kong secure when he is in New York. The cages have all been designed to feed, clean and keep Kong entertained, but also to anger him and make him roar for the crowds! Next week, we will be writing explanation texts to explain how our cages work. In preparation, this week we have looked at an example explanation text and discussed its different features such as subheadings, diagrams, fun facts, technical vocabulary and being written in the past tense.
Maths:
Alongside our assessments this week, we have been starting to revise some of the concepts already covered in our maths lessons this year. So far we have gone back over rounding and converting between different measurements.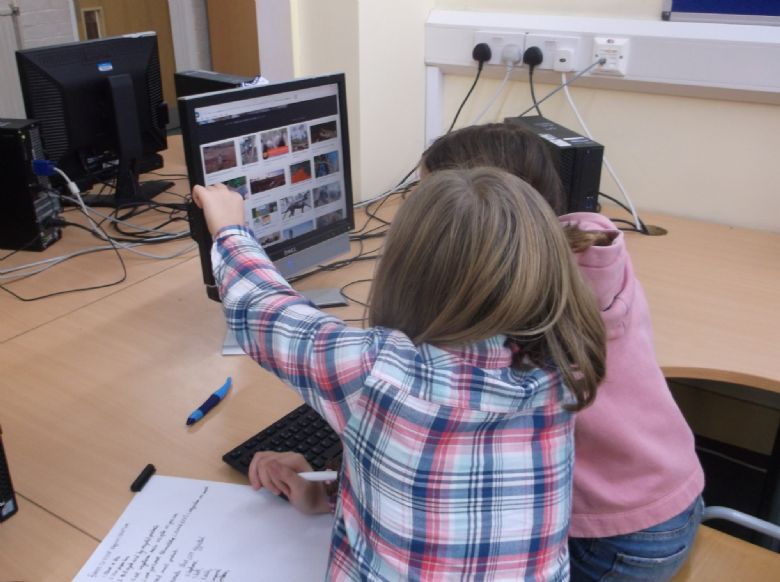 Science:
Our key idea in Science this week was that human activity can significantly affect living things and their environments. We have discussed lots of ways that human activity affects animals including deforestation, littering, pollution and global warming. The children are now preparing posters or leaflets explaining one of these subjects. Come along to our open classroom and see how we got on!
Netball: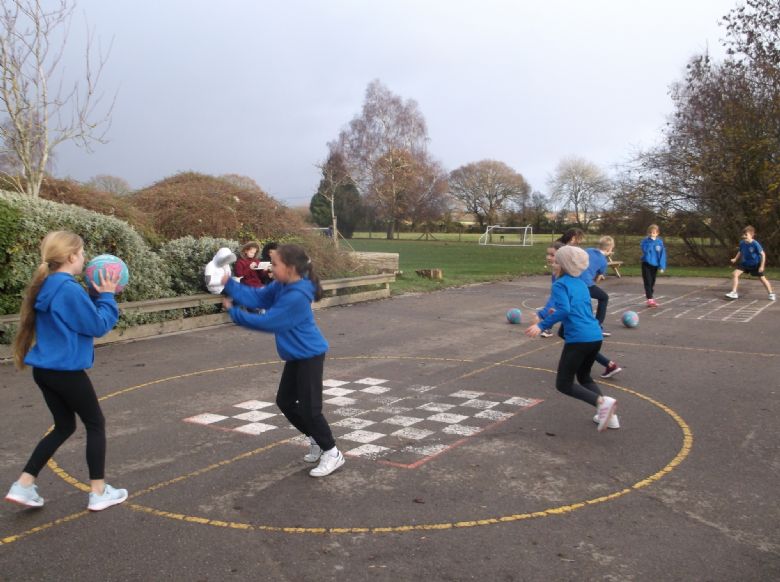 Between the many rain showers this week, we did (just about!) manage to get outside and continue our netball. This week we practised intercepting a pass and the importance of standing at least 3 feet away from our opponent when marking them. The children did very well to try and gain possession of the ball from their opposing players!
---
** IMPORTANT TIMETABLE CHANGE **
Our outdoor PE day remains as a Monday but our new indoor PE day is now a Wednesday. Please make sure you have the correct kit on the correct day.
Home Learning (30.11.18)
Practise this week's spelling focus (heard and herd, you're and your, there, their and they're, where and were)
Practise your times tables! Either on Hit the Button, Interactive Resources or through any other method.
Can you solve this problem: 'I am thinking of two numbers. The sum of my numbers is 15 and the product of my numbers is 56. What are my numbers?' Can you think of a similar problem that uses your 6, 7 or 9 times table?
Can you explain how the 3 and 6 x tables are linked? What about the 3 and 9 x tables?
Can you show an adult any of the tricks to learn your 9 x table?
Create your own classification key using 8 different living things.
Friday 30th November: Theme of the week - Success
Half Termly Project – A Habitat in a Shoebox!
Please could your projects be brought in to school on Monday the 17th of December to be shared with the rest of the class. However, those of you that would like to share your project at our Open Classroom (and will have it ready by then!) then please bring your project in on Wednesday the 12th of December. We would love to see as many projects at our Open Classroom as possible so everyone can see your lovely work!
English:
We have used our DADWAVERS sentence starters this week to ensure our work is interesting to read. We imagined we had been asked to write the next chapter in the story and the children came up with lots of interesting theories as to what was going to happen next! We have now read the next part of the story and we are going to focus on King Kong's capture in our writing next week.
Maths:
Our maths lessons this week have all been about using our times tables! We have looked at the 6, 7 and 9 times tables and solved lots of problems using these skills. Remember to keep practising your tables at home!
Dance: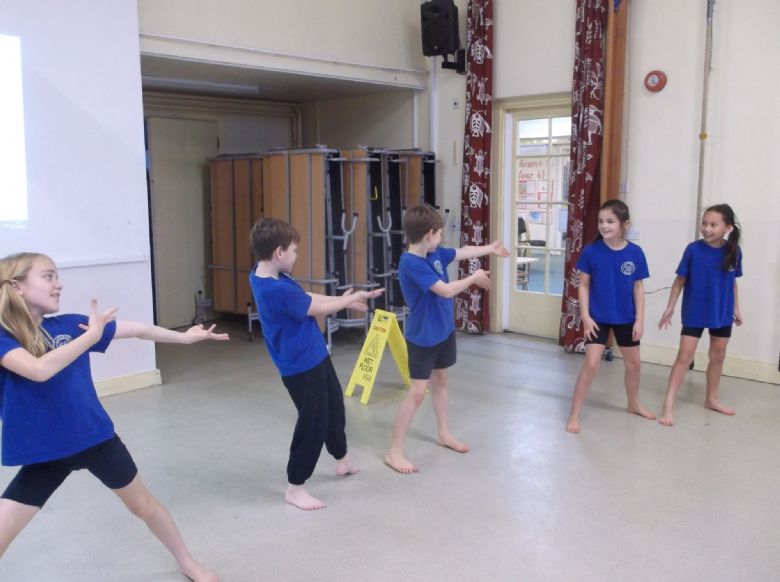 Having already learnt some Diwali style dancing, the last few weeks we have looked at some African drumming and dancing. The children have learnt and replicated some of the movements seen in the video below and then started to choreograph some of their own moves based on those in the video.
Science:
We have continued to look at how we can classify or group living things based on their characteristics by looking at classification keys. The children had to create a series of yes or no questions to sort their living things in to groups and eventually, narrow it down to one. All children started by choosing 4 animals but as you can see on this whiteboard, some managed to challenge themselves and choose 8!
---
Home Learning (23.11.18)
Divide these numbers by 10 and 100
3,600
45,000
200
7,600
Can you explain to an adult what happens when you multiply a number by 1 or 0, or if you divide a number by 1? Can you show them using a picture or diagram?
Can you complete this DADWAVERS grid with examples of different sentence starters? (Look below for a completed example)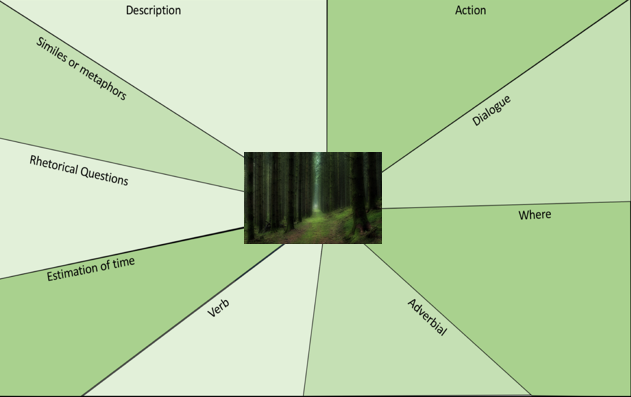 Practise this week's spelling words. We are currently recapping words that we've already covered this year (address, accident, believe, describe, caught, continue)
Discuss your potential bread roll designs with your family. Which one would they like the best? Which is the most popular?
Use Interactive Resources, Hit the Button or any method to practise your times tables. Remember we should be trying to practise them daily!
Friday 23rd November 2018: Theme of the week – Bravery and courage in learning
Thanks to all the children who shared off their superb dancing skills on Tuesday for the NSPCC Danceathon! Please return your sponsorship forms and money to the post-box in the classroom by Wednesday the 28th November.
English:
We have edited our diary entries this week and after much anticipation, read the next part of King Kong! The children also used drama to create freeze frames showing the parts of the story we had just read and we discussed how the characters might be feeling at this point in the story. We are focusing on using different sentence starters and are using DADWAVERS to help us (example below).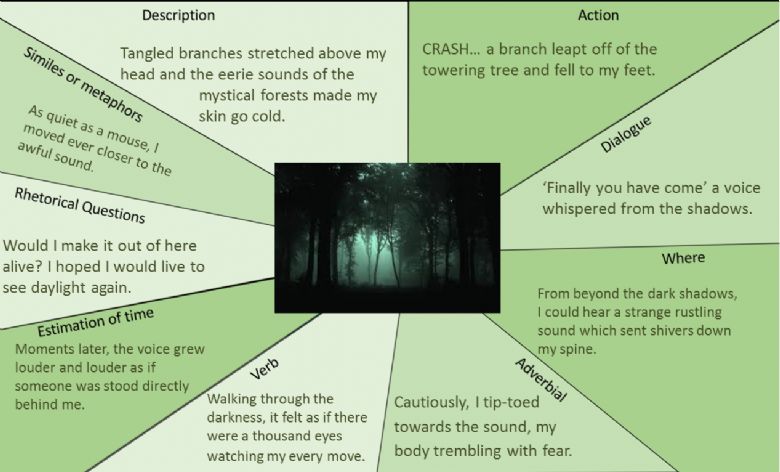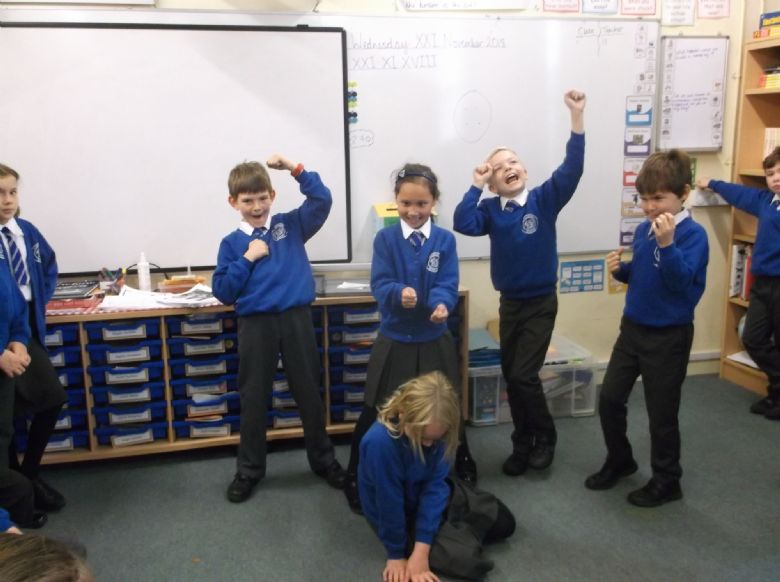 Maths:
This week we have covered dividing by 10 and 100, multiplying by 1 and 0 AND dividing by 0! I have been amazed at just how hard the children have been working and how well they have grasped these concepts. To finish off the week, the children have updated their Maths Journals to remind them how to carry out these skills.
Computing:
This week, we had an exciting lesson using micro:bits! The children created a code which caused the micro:bit to show rock, paper or scissors when it was shaken. We then had many games of rock, paper, scissors happening around the ICT suite! The children showed great perseverance when they had to debug their codes in order to get the micro:bits to work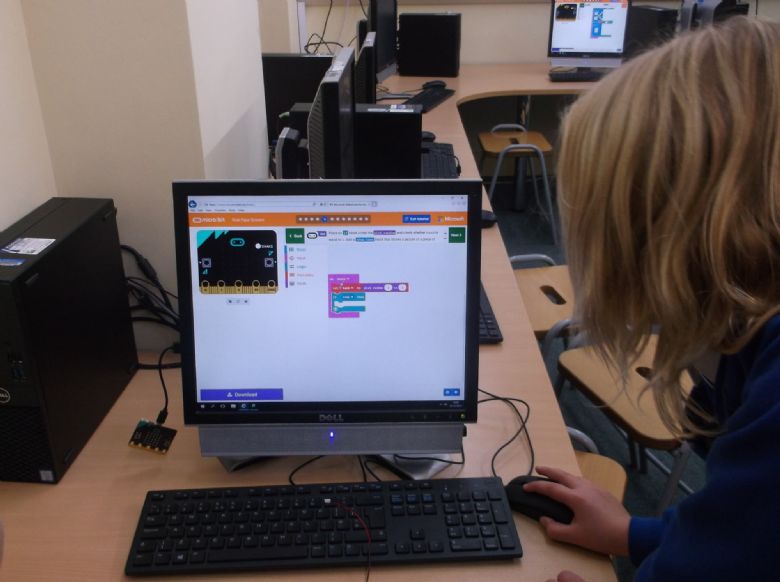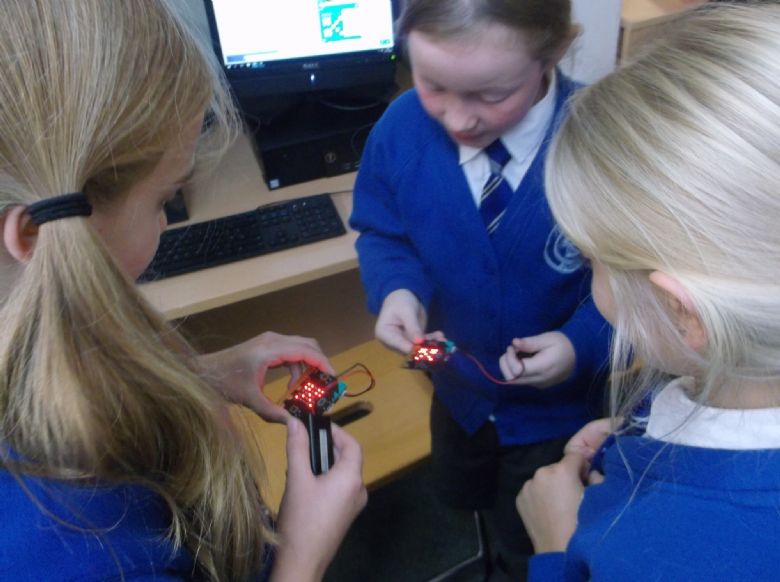 PSHE: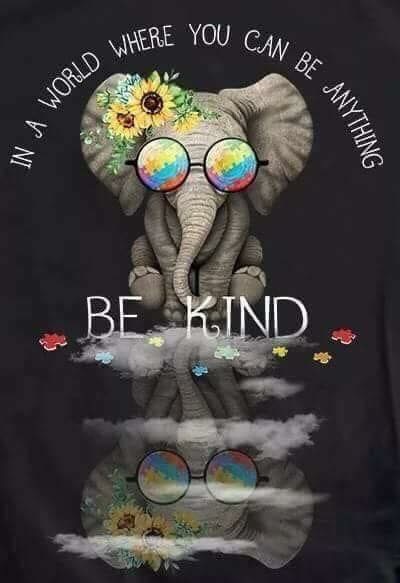 Alongside our work on Anti-Bullying, we have looked at being kind and how we can be kind to others in our class. We acted out different scenarios first showing what wouldn't be the kind thing to do, and then showing what would. We also discussed this poster and for our morning work the next day, the children thought of other slogans and sayings that could encourage people to be kind!
---
Home learning (16.11.18)
What is the perimeter of this rectilinear shape? Can you show an adult how to work out the lengths of the missing sides?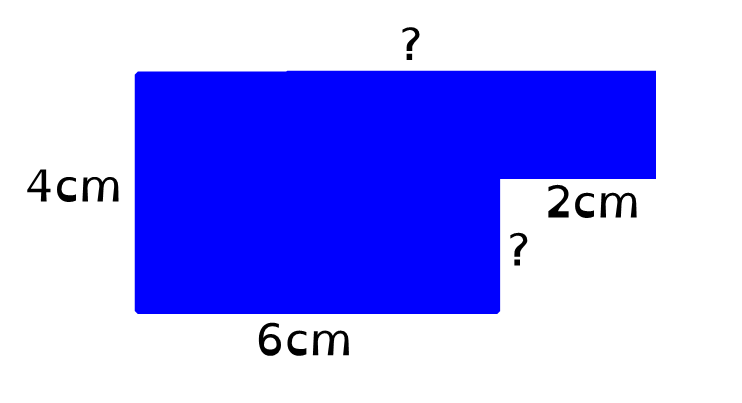 Multiply the following numbers by 10 and 100:
38
486
285
92
Can you tell an adult some of the features of a diary entry, or even write a diary entry of your own?
Practise your times tables (remember there are lots of games on interactive resources! Username and password: langrish4)
Practise this week's spelling words (difficult, disappear, early, earth, eight, eighth and enough)
Complete a Reading Challenge. Remember it will earn you 25 house points if you complete them all!
Friday 16th November: Theme of the week - Remembrance
Thanks to all the children who brought in their pennies today and wore pyjamas for Children in Need!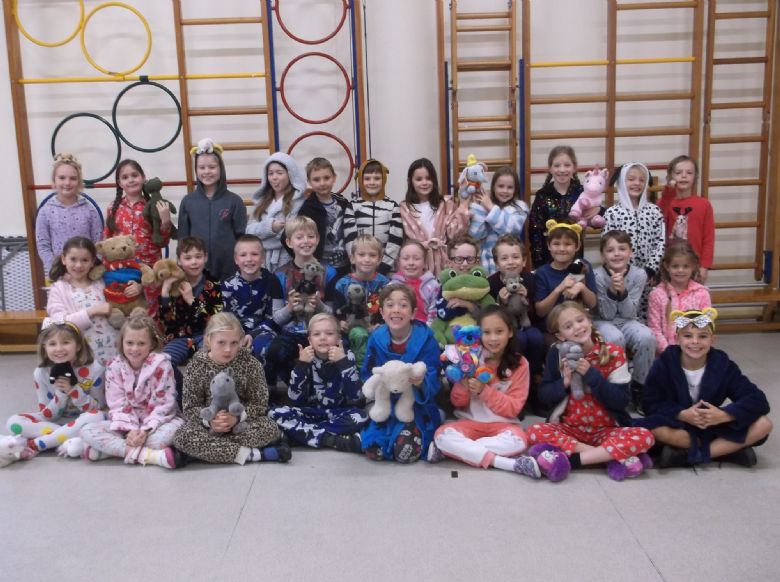 Danceathon Reminder
Next Tuesday, we will be taking part in a Danceathon to raise money for the NSPCC. Every hour on the hour we will be dancing in our classroom (or on the playground!) all through the day. Please remember to fill out the sponsor forms and return them ASAP after the event has happened.
English:
As well as finishing off our WW1 fact files, we have also written our diary entries this week! We made sure to include features such as the characters feelings, writing in the first person and in the past tense. Next week we will be editing with a buddy to ensure all our work makes sense and is effective.
Maths:
This week we have finished perimeter by finding the perimeter of rectilinear shapes and started multiplication and division by multiplying numbers by 10 and 100! Keep on practising your times tables as this will be very useful for the coming weeks.
DT:
Our 'Great Bread Bake Off' unit continued this week and we were thinking about the shape we would like our bread to be. We used salt dough to practise kneading and then making lots of interesting and appealing shapes! These models will be useful next week when the children start thinking of potential designs for their bread rolls.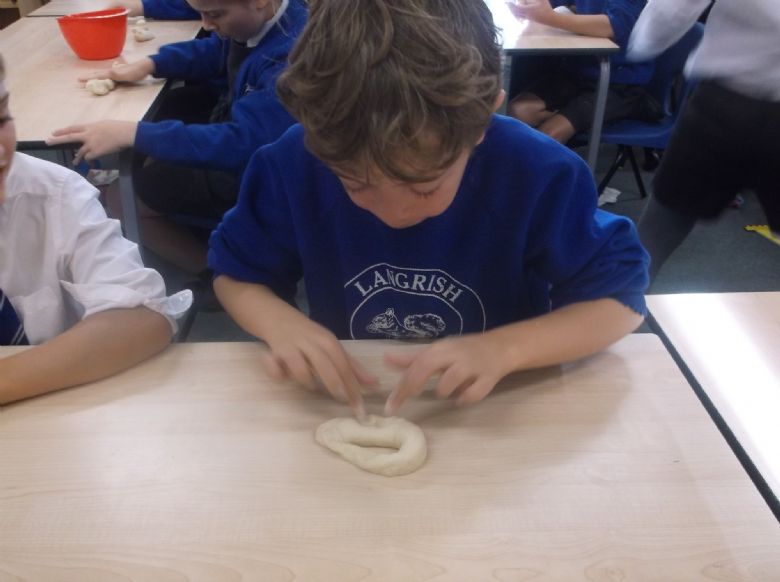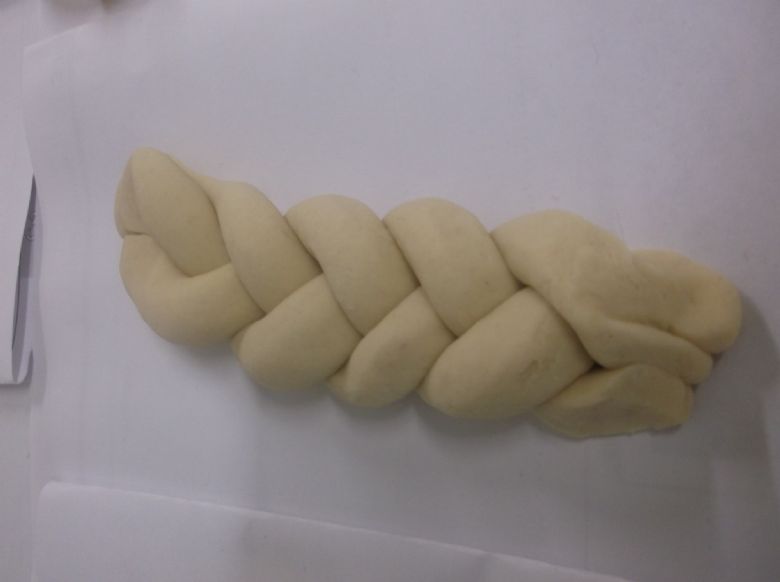 Music:
This half term, we will be using our music lessons to refine our glockenspiel skills. We started today by learning some simple songs using a few notes, and looked great doing it in our pj's!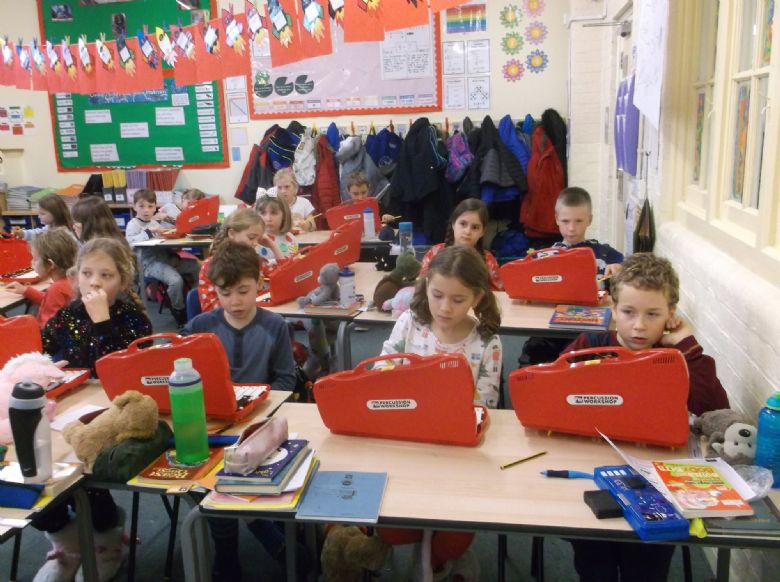 ---
Home Learning (08.11.18)
Have a go at the online perimeter activity below. We have only been looking at the perimeter of rectangles but the first round of the game includes other shapes. Still, have a go and see how you do!
Practise converting kilometres to metres by answering the questions below.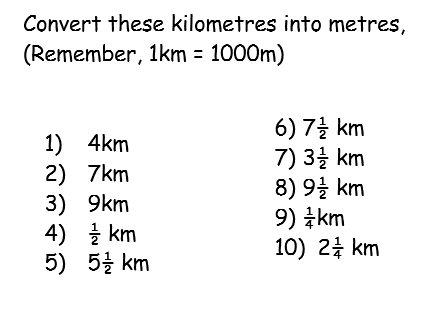 Practise this week's spelling focus (there's three this week!)
Words spelt with 'ou' that sounds like 'uh' (cousin, country, trouble)
Words spelt with 'ei', 'eight' or 'ey' that sounds like 'ay' (eight, they, sleigh)
Words spelt with 'ch' that sounds like 'sh' (parachute, machine, chef)
Explain to an adult the difference between first and third person. If you can, also explain why we think King Kong is written in the third person.
Can you show off some of our Diwali traditional stick dance moves at home? Link below to watch the clip!
Explain some of the activities we have done today as part of World War 1 Day.
Friday 8th November: Theme of the week - Keeping safe
WW1 Day:
We have been lucky enough this week to dedicate a whole day towards remembering those who lost their lives in the First World War. We have been inspired and moved learning about important figures in WW1 including Edith Cavell and Horatio Kitchener as well as taking part in both drama and art activities. We look forward to seeing you at our Open School next Wednesday to share what we have done today (singing in the hall at 2:20 and classrooms open at 2:30).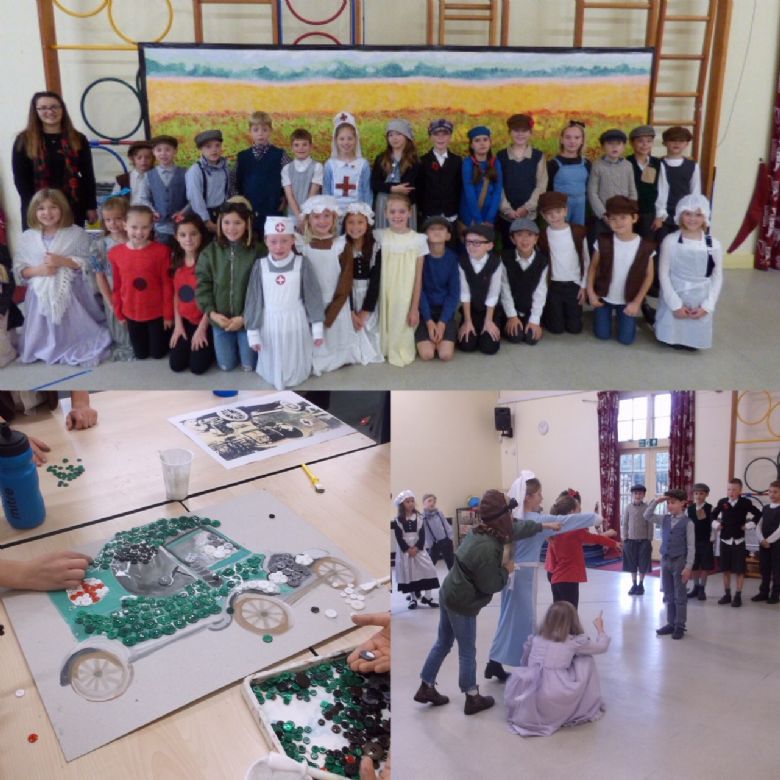 English:
We have started our new English unit this week and we are very excited to be looking at Anthony Browne's King Kong! We have read the first part of the story and discussed whether it is in first or third person and why. Alongside acting out the first part of the story, we even went on a first and third person hunt using the books in the library! Next week we will be writing diary entries from the perspective of one of the characters.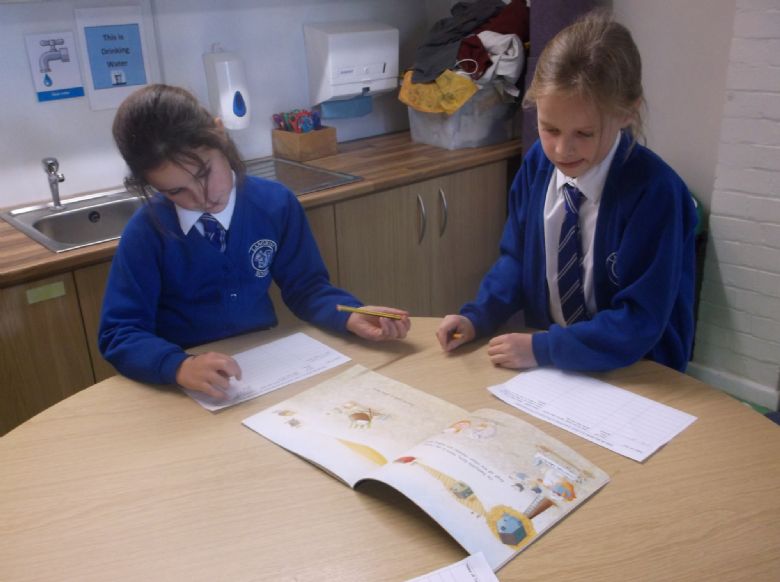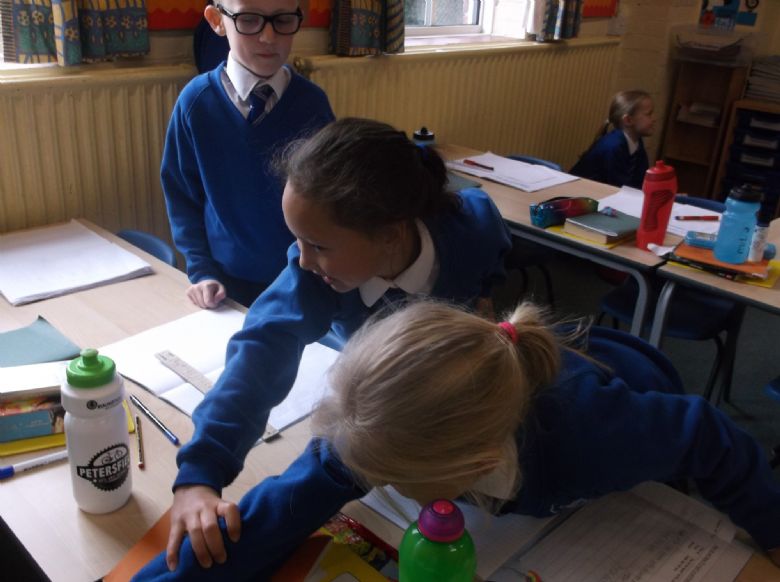 Maths:
Our next unit in Maths is perimeter and length and so we have converted between kilometres and metres, measured the perimeter of shapes on a grid and started measuring the perimeter of rectangles! We discussed that it is important to remember that a square has 4 equal sides so you only need to know one side to work out the perimeter, and a rectangle has 2 pairs of equal sides so you only need to know two sides to work out the perimeter.
DT:
This week, it was time to taste bread! We evaluated different Warburtons products based on categories such as taste, texture, appearance and smell. The children loved trying all the different breads and the cinnamon and raisin bagel was the clear favourite!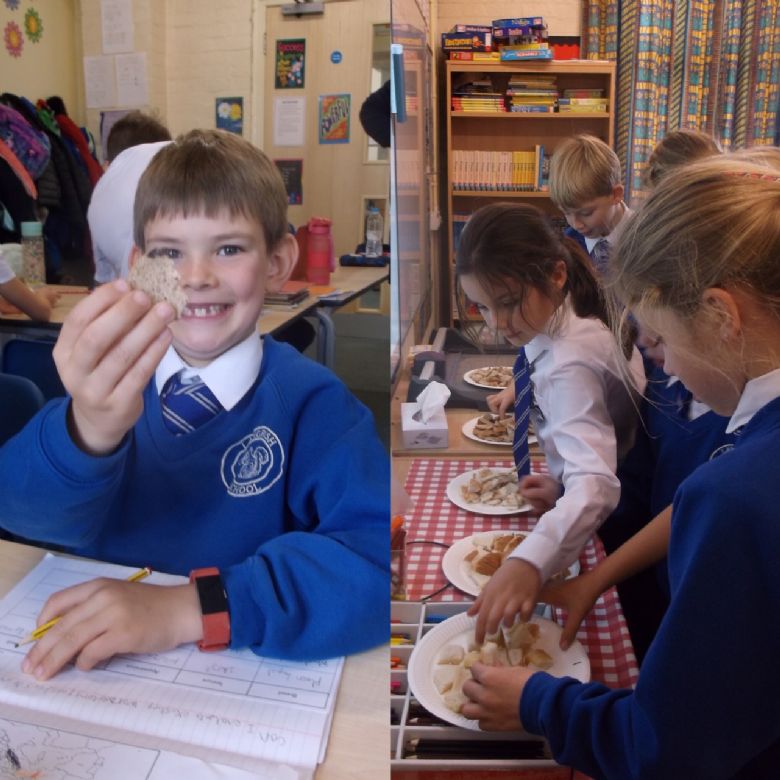 Netball:
We embraced the cold this week and started our netball unit by focusing on passing. We practised the three main passes, chest pass, bounce pass and shoulder pass, and discussed when it would be best to use the different passes. It seems we have many budding netballers in our class!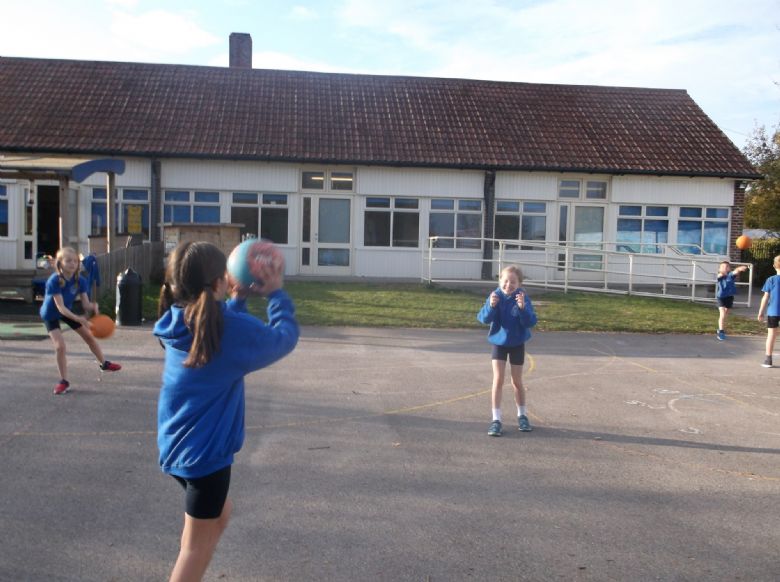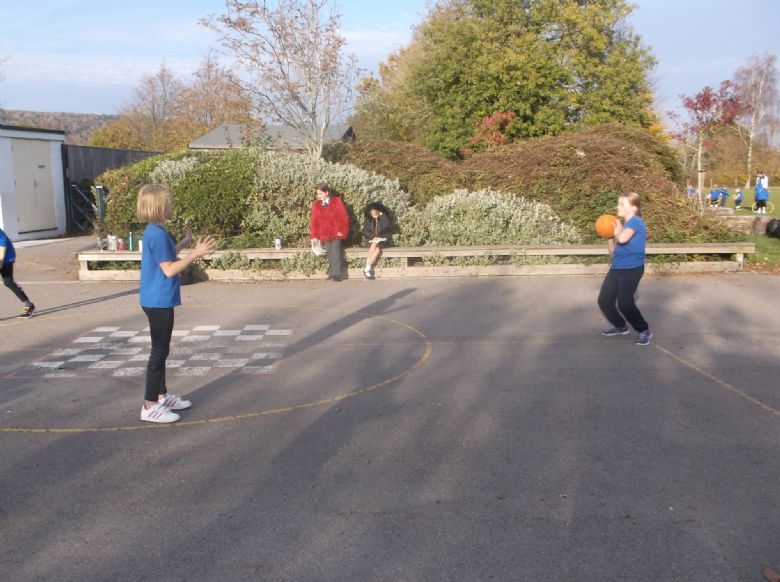 ---
Home Learning (2.11.18)
Practise this week's spellings words (calendar, consider, continue, decide, describe, different)
Tell an adult some of the features of suspense writing, or have a go at writing some yourself!
Write the calculation you would use to check the answer to this question: 2,358 + 8,355 = 10,713
Explain how you would help Joe with his problem: 'Joe wants to buy two toys for £227 and £192. He has £400 but doesn't know whether he will have enough money! He is not very good at mental maths so can't work it out in his head. What could he do?'
Have a go at the dice game (if you have a dice!) with an adult.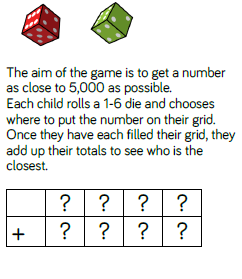 Practise your times tables (and don't forget the inverse!)
Tell an adult a fact you have learnt about whales, dolphins and porpoises!
Friday 2nd November: Theme of the week – Looking to the future
Welcome back! Below are some questions you could ask your child when they return home from school to encourage them to talk about their learning at home. The children have also been shown these and will hopefully be thinking about them in school before they come home.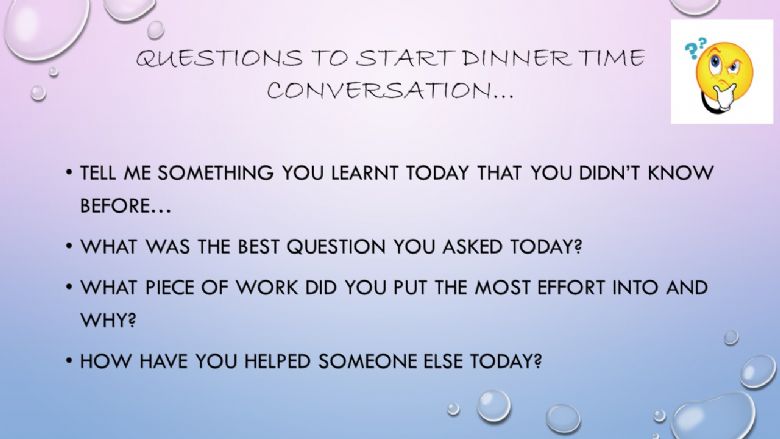 Orca Workshop!
Today we were lucky enough to be visited by 'Orca' a charity that aims to raise money to safeguard the future for whales, dolphins and porpoises. The children learnt so many amazing facts about these creatures and even had to measure how many Year 4's were the same size of some of these mammals, including a blue whale! (A blue whale is roughly 27 Year 4's long!)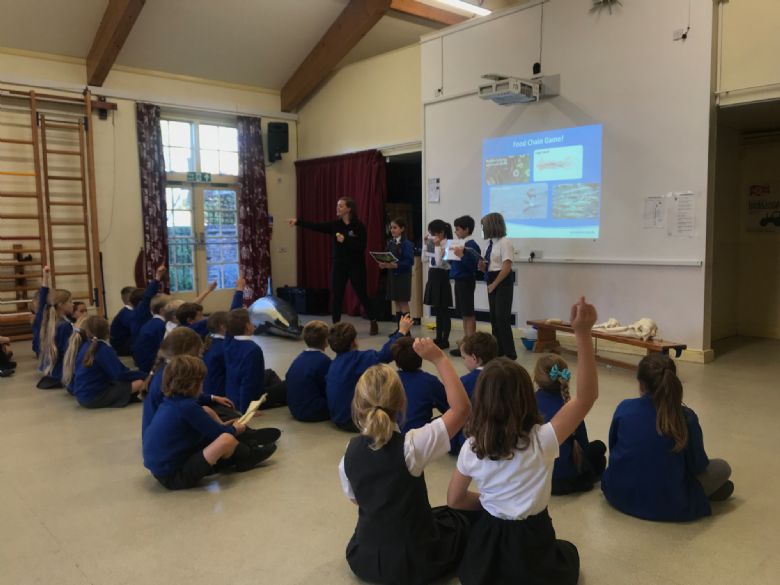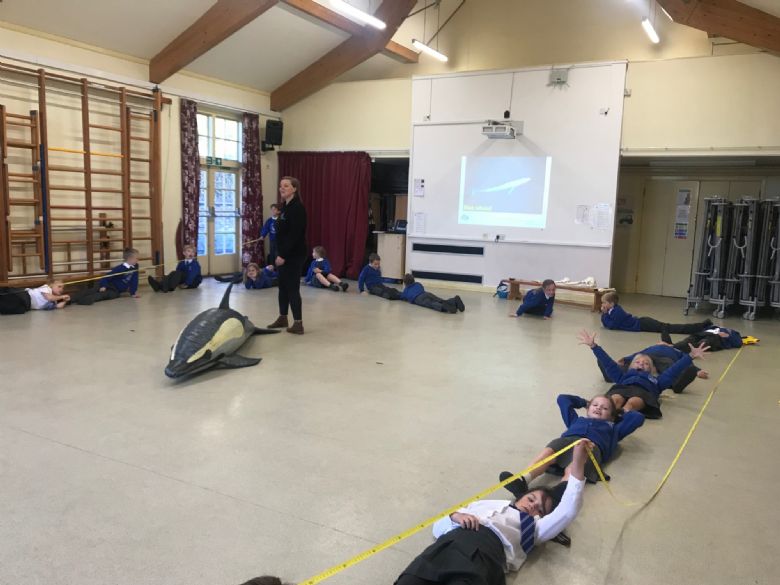 English: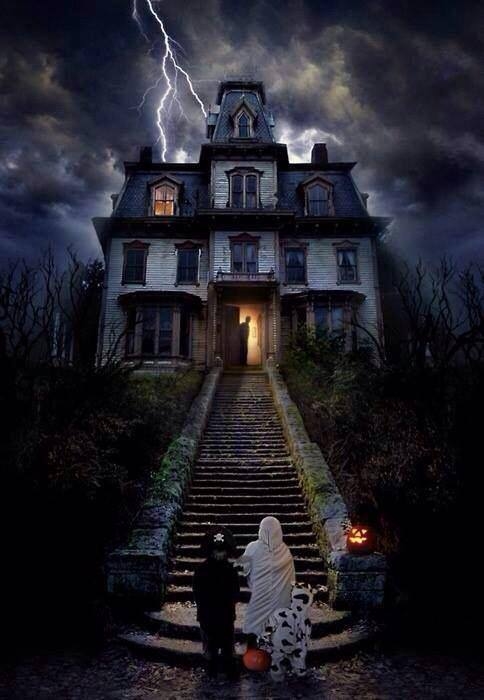 This week in English, we have focused on creating suspense and what techniques we need to do to achieve this. We have looked at ellipsis, the use of short sentences and using different senses to give detail as to what is happening. The children have all created a piece of writing based on the picture shown. Very spooky – and perfect for Halloween!
Maths:
Our addition and subtraction unit has finished this week by looking at using the inverse to check our answers, estimating answers by rounding and solving subtraction calculations in the most efficient way. The children have worked very hard this unit and have been practising their reasoning and problem solving skills throughout the week.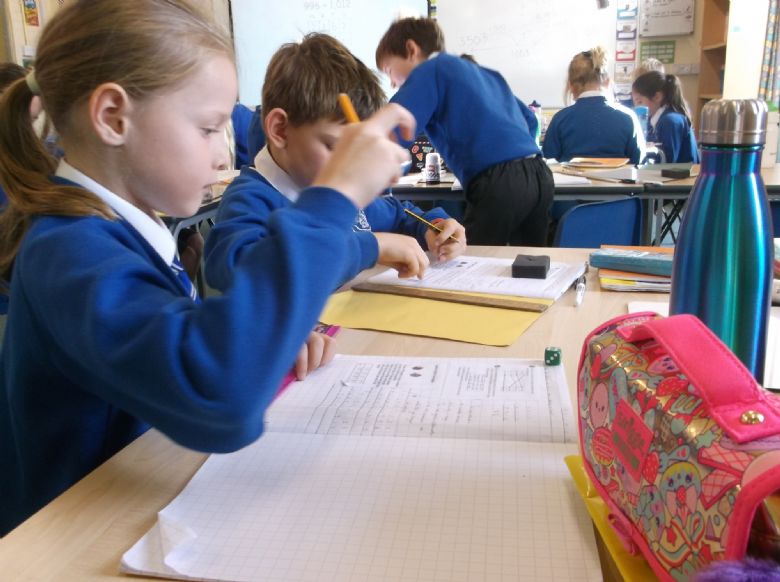 Projects – A Scientist Study!
What an amazing week we have had looking at all the children's projects! We have all learnt so much about many amazing scientists and the work they have done. The children produced some fantastic, posters, PowerPoints and other exciting ways of displaying their work. Well done to you all!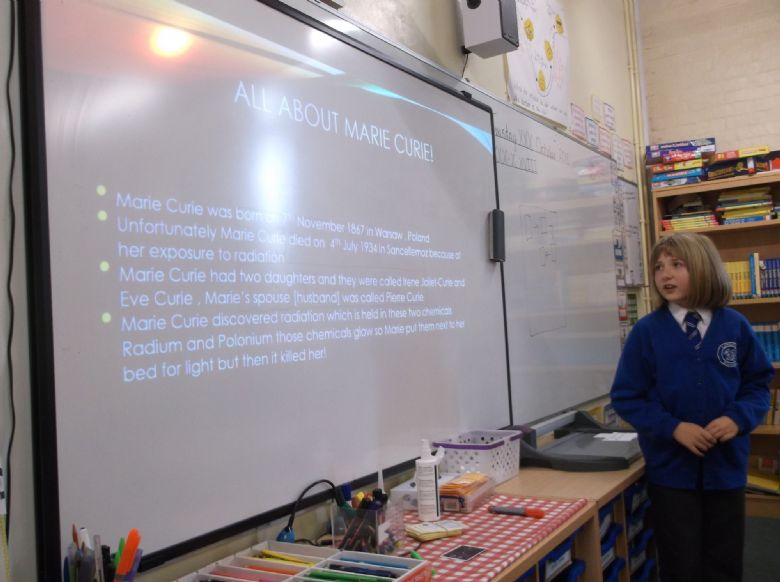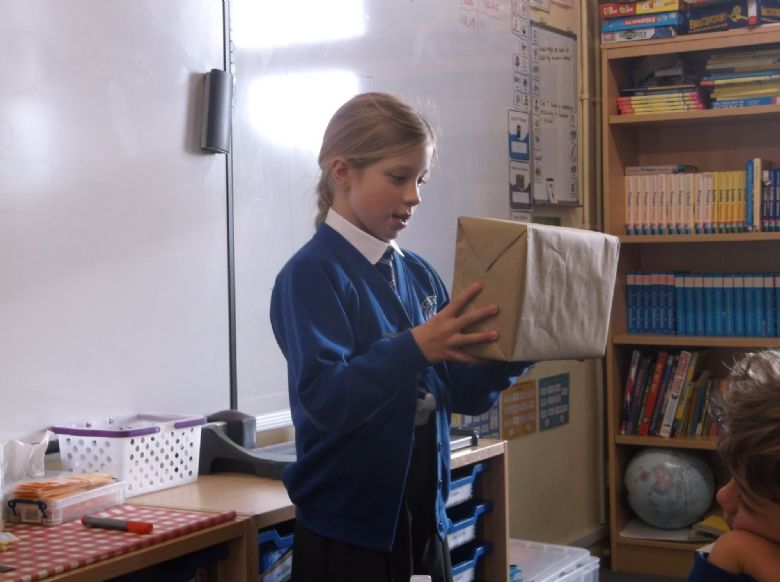 ---
---
Home Learning (19.10.18)
Get some rest! You have all worked so hard this half term so the most important piece of home learning is to get some well-deserved rest and come back after half term raring and ready to go!
Finish your half term project! They are due in on Monday 29th October.
Go through your times table test and correct any you got wrong. If you notice a particular times table keeps cropping up, then you could practise it.
I tested the children on some of the Year 3 and 4 spelling words and this list can be found attached at the bottom of this page. You may want to practise any words that you spelt incorrectly.
Practise this week's spellings focus (prefixes ir, il, im, in: see below)
Finish/start your Addition and Subtraction Workbook! The answers are attached to the bottom of this page.
Read the last two chapters of Top Hat Academy on Purple Mash.
Tell a parent a fact you learnt about Cumbria or Hampshire!
Please remember you do not have to do all of the above activities. Just pick a few that you feel will be the most beneficial towards your learning in the classroom.
Friday 19th October: Theme of the week – Challenge
English: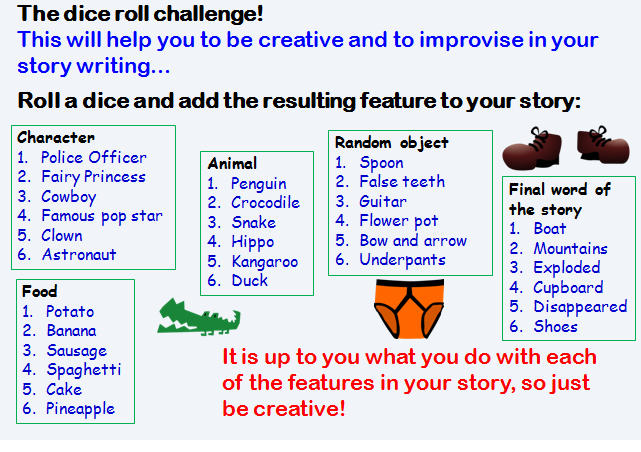 This week we have finished writing our descriptions of our perfect owner! The children edited each other's work and had to identify where their partner had used two adjectives, a noun and a prepositional phrase. We then attempted the Dice Roll Challenge in which we had to include some rather weird things to make an interesting story! Perhaps you could have another go at home.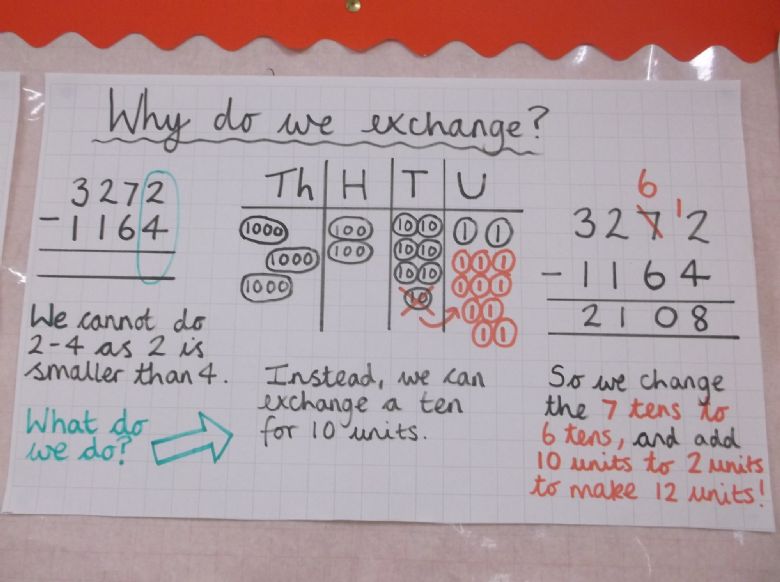 Maths:
I think we are now all experts at column subtraction after this week! We focused on exchanging and in particular, what exchanging means and why we do it. The children have been applying their knowledge of subtraction to lots of different problems.
Spellings: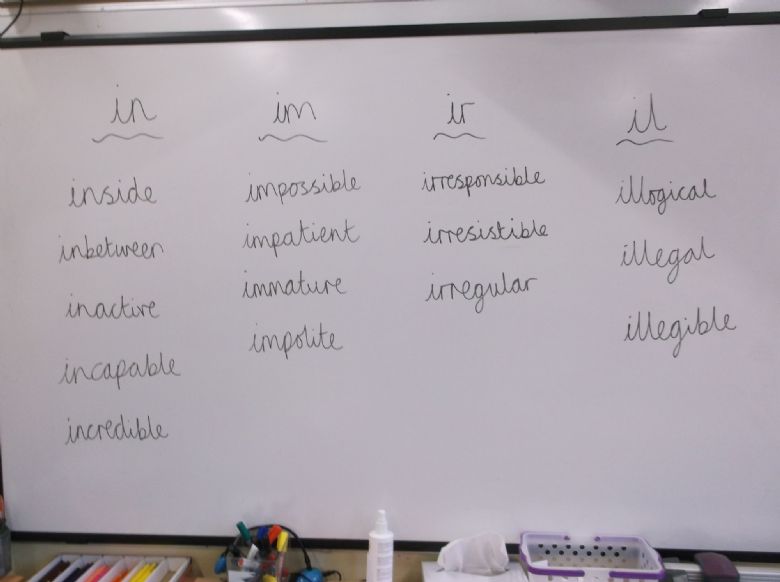 Pictured below are all the words we could think of that have the prefixes im, ir, il or in at the front. Can you practise these words or think of some more of your own?
Science:
This week we have set up our longitudinal study! Our question is 'Do trees that lose their leaves first in winter, get them back first in spring?' We have chosen 4 different trees and we are going to monitor them over the next year and see when they lose all their leaves and when their leaves come back! Which tree do you think will lose its leaves first?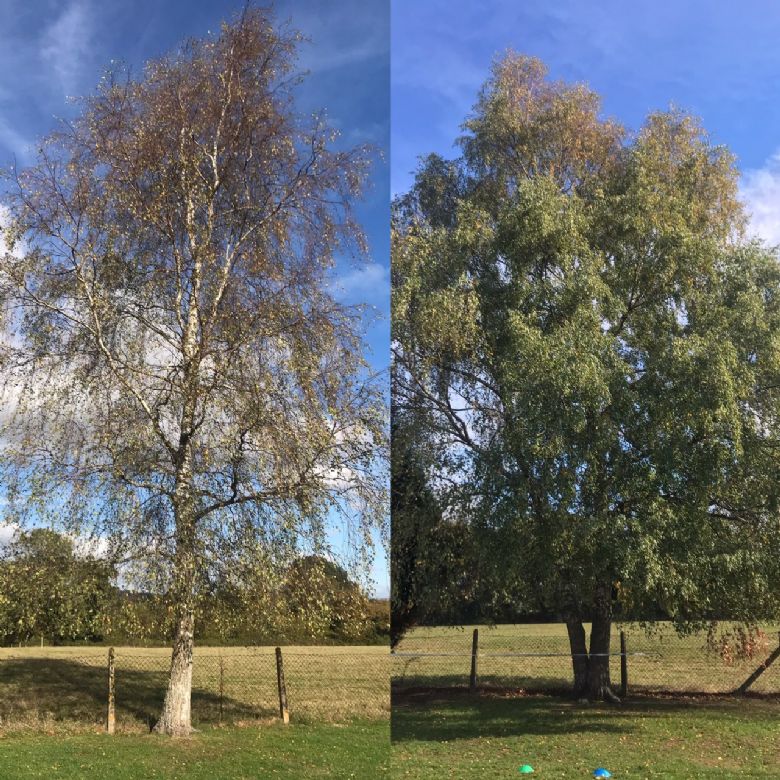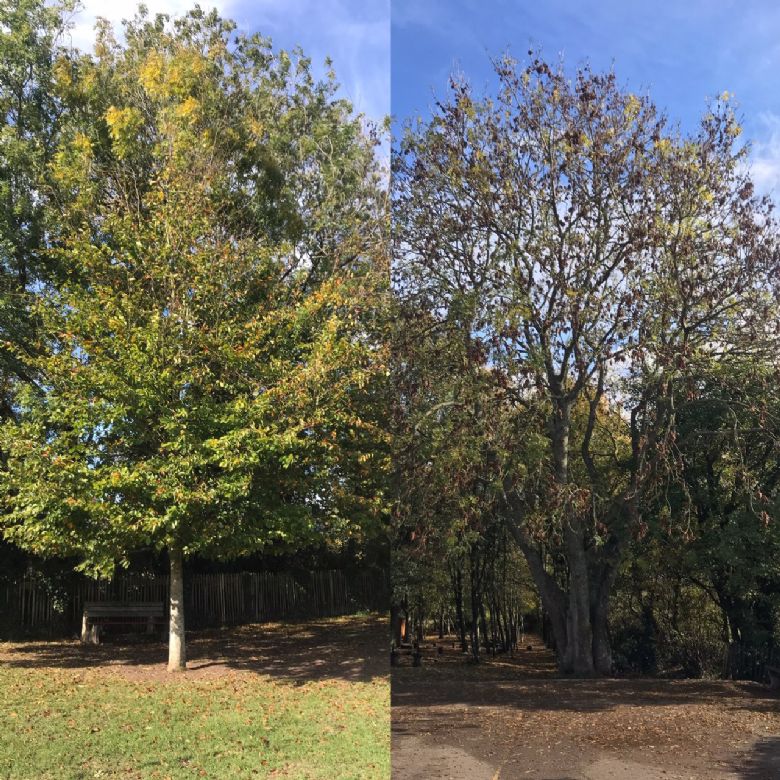 ---
---
Home Learning (12.10.18)
IMPORTANT HOME LEARNING – For next week, I would like the children to research a county in the UK (not Hampshire!). What natural and man-made features of interest are there in their county? How many people live there? Where is it in relation to other counties? Is there anything famous that comes from that county? (Food? People?) Can they please bring this information back to school by Wednesday the 24th October as they will need this for our Geography lesson.
Practise adding two 4-digit numbers together using the column method.
Try writing some expanded noun phrases with a prepositional phrase. (e.g. the tall, ancient house beside the road) Look at our learning below for some examples.
Can you explain the different meanings of this week's homophones? Can you write them in to sentences? (mane and main, piece and peace, fair and fare)
Can you practise this week's additional spelling words? (caught, centre, certain, complete, circle, century)
Can you explain some of the rituals during the Jewish festival of Sukkot?
Can you explain the difference between a ritual and a routine?
---
Friday 12th October - Theme of the week: Going for Goals
Half-Termly Project:
Due to the late setting of the half-termly project, I am asking that children bring their projects in to school on the first day back after half term (Monday 29th October). We will listen to, look at and celebrate them then!
English:
Our persuasive letters are finally typed up and finished! We have now started thinking about if we were an animal, what we would want out perfect owner to be like. We used an outline of a gingerbread man to write things we want our owner to be like in the middle, and things we want them to have around the outside. By using expanded noun phrases with prepositional phrases, we are going to write a description of our 'perfect owner'!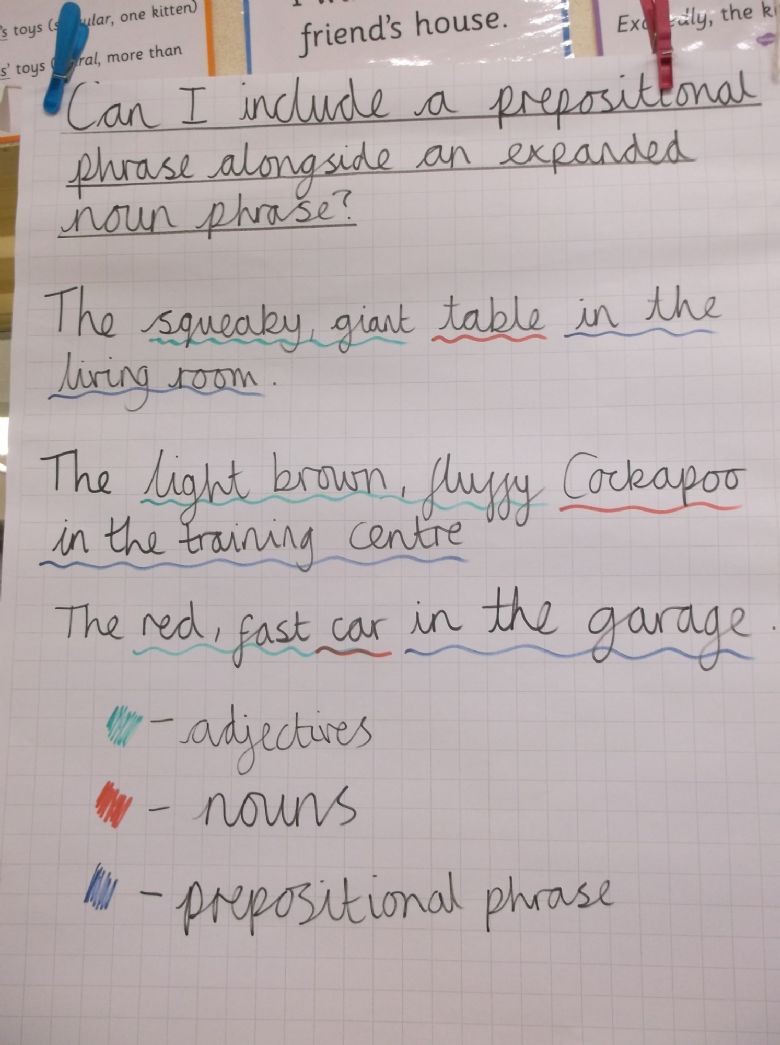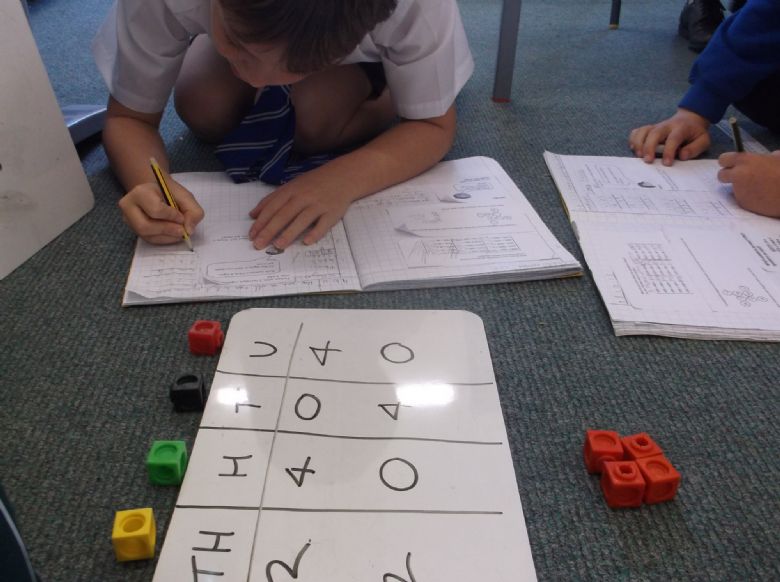 Maths:
We have focused on column addition this week both with and without exchanging. The children have been making sure they put the numbers in the correct places so that numbers with the same values are in the same columns (e.g. thousands, hundreds, tens and units). We have still been using lots of resources however to help us with our reasoning and problem solving!
RE:
Our RE day this half term was based on the concept of ritual and we focused particularly on the Jewish festival of Sukkot and what rituals Jewish people do during this time. The children made their own Sukkah (outdoor picnic booths!) using shoeboxes. We then thought about the rituals we have in our own lives and began to think about the difference between rituals and routines.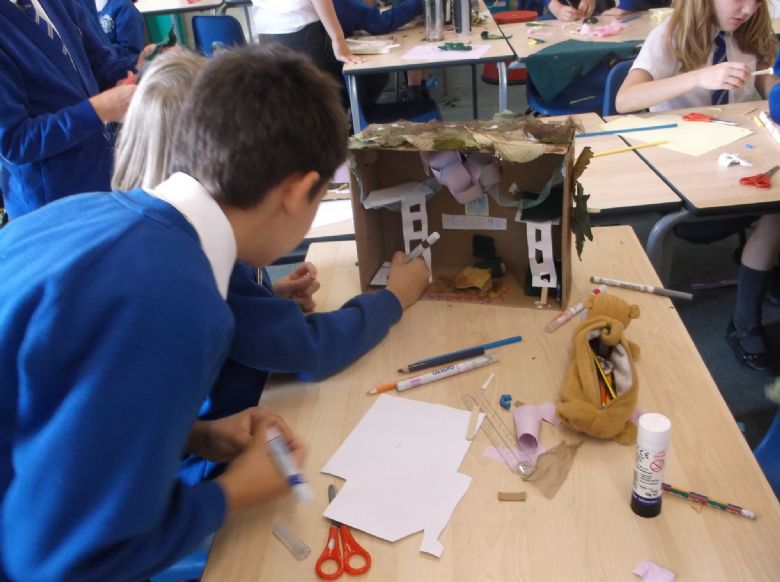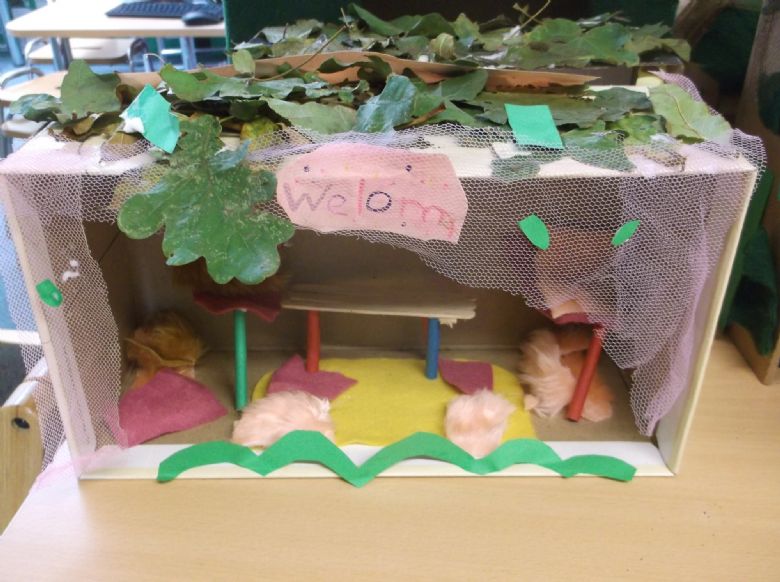 Science: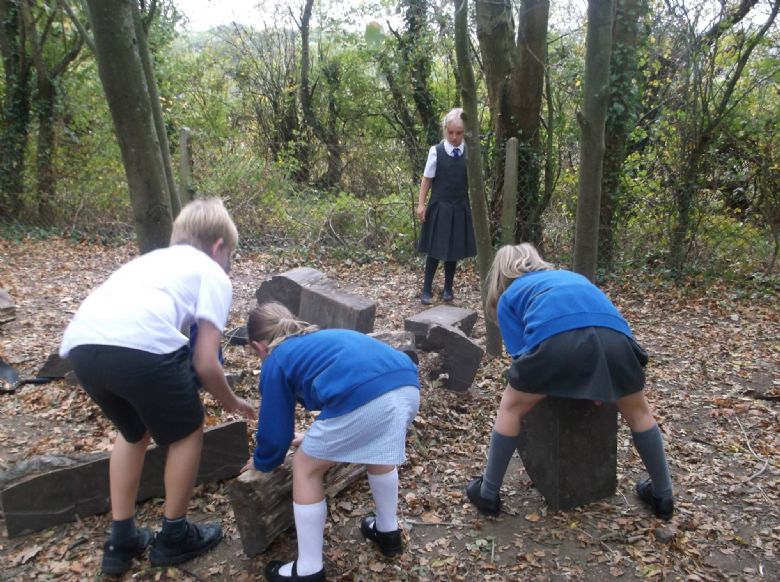 Our work on food chains has continued this week as we went out in to the copse in search of signs of any food chains, We were looking for evidence of things having been eaten and any wildlife. We found moths, ants, spiders, woodlice and some suspicious holes in leaves and apples! We then thought about what might have eaten the producers and what the consumers might eat… or get eaten by!
---
Home Learning (5.10.18)
Use the website below to practise reading thermometers and recognising negative numbers.
Can you explain why 3 and 7 don't have the same difference as -3 and 7?
Practise our spelling focus for the week – apostrophes! You could practise apostrophes for omission (missing letters) such as you're or I'm, or to show possession such as Miss Coston's pen.
Can you tell an adult about some of scientific vocabulary we looked at this week regarding food chains? (E.g. producer, consumer, predator or prey.)
Tell an adult some of the features of persuasive writing. Can you explain what you included in your persuasive letter?
Practise your times tables using Hit the Button.
Complete an Autumn Reading Challenge.
---
Friday 5th October –Theme of the Week: Appearance
E-Safety Agreement:
All children who handed in their Home Learning Journals this week have stuck in a copy of our E-Safety Agreement in the back. We are asking that you read this with your child at home and then both sign this copy. This we hope will ensure children are aware and understand the expectations when using the Internet both at school and at home.
English:
We have continued our work on the question 'Is it right to risk the lives of animals to help humans?' by writing a persuasive letter explaining why we think it is or isn't right. We imagined we would send our letter to people who train animals to do dangerous things such as a police dog or search and rescue dog training centre. We had to make sure we had 3 clear points to our letter and that we used lots of persuasive language.
Maths:
We have thought a lot about negative numbers this week and on Monday, I posed a question to the children, is zero always the start of a number line? We investigated negative numbers using a large number line in the hall and practised adding and taking away using negative numbers. Our next unit is addition and subtraction and we have started thinking today about whether it matters which way round you put the numbers when you add and subtract.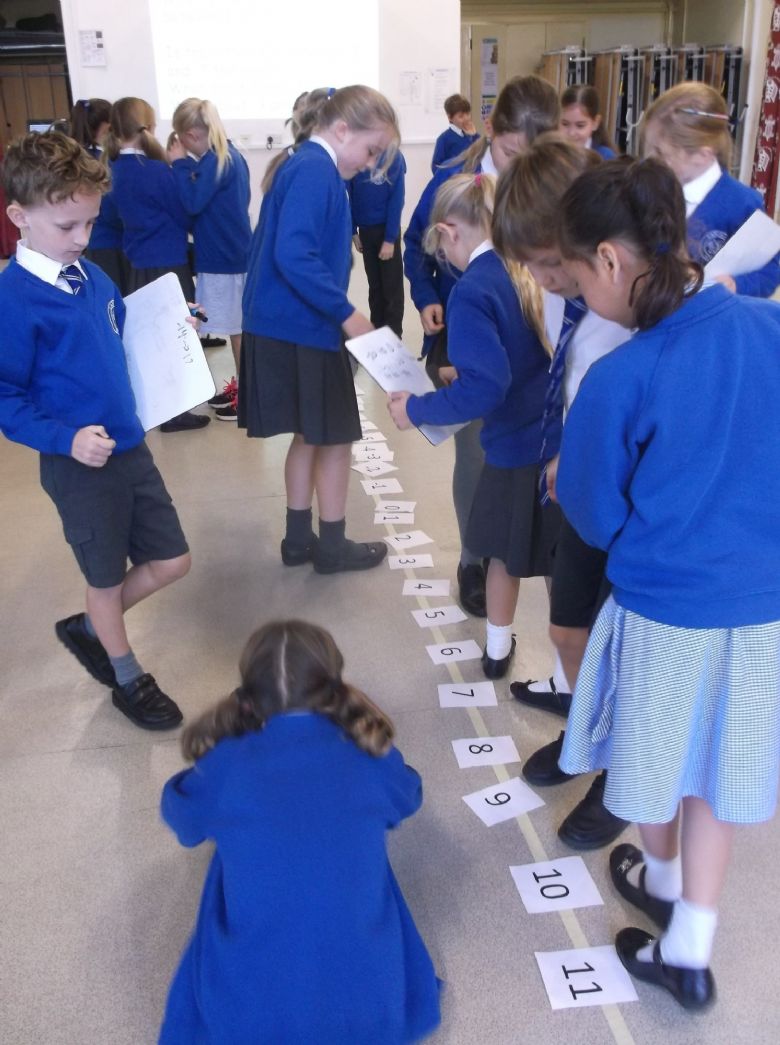 Science:
This week we have started looking at food chains and how animals within a food chain can be many different things. We learnt that a predator could also be prey and also that there are many different labels we could use to describe things in a food chain. Have a look at the picture below to see what we did!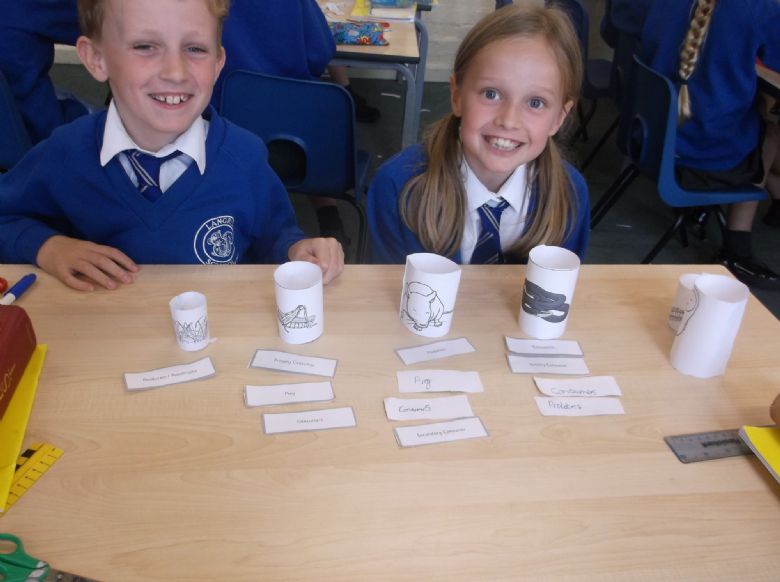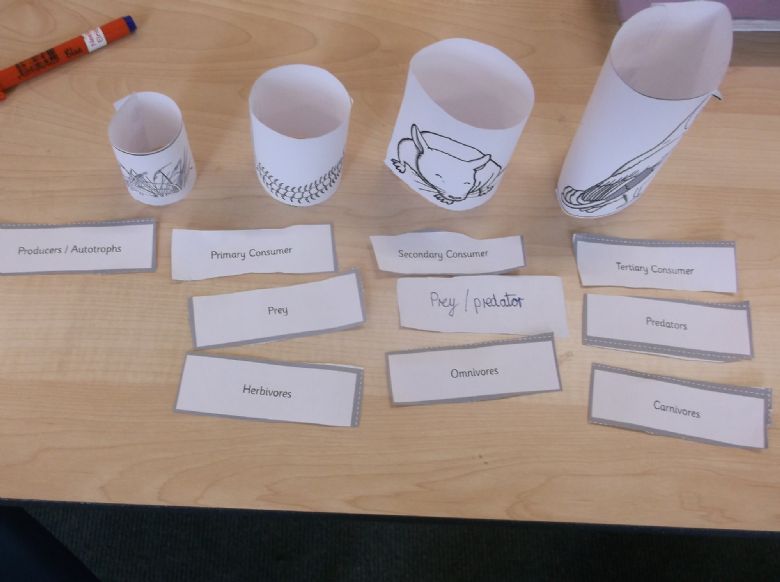 Gymnastics:
So far this year we have looked at balancing and travelling in gymnastics and this week we decided to test our balancing skills on the apparatus. As you can see, some of us were very good at it!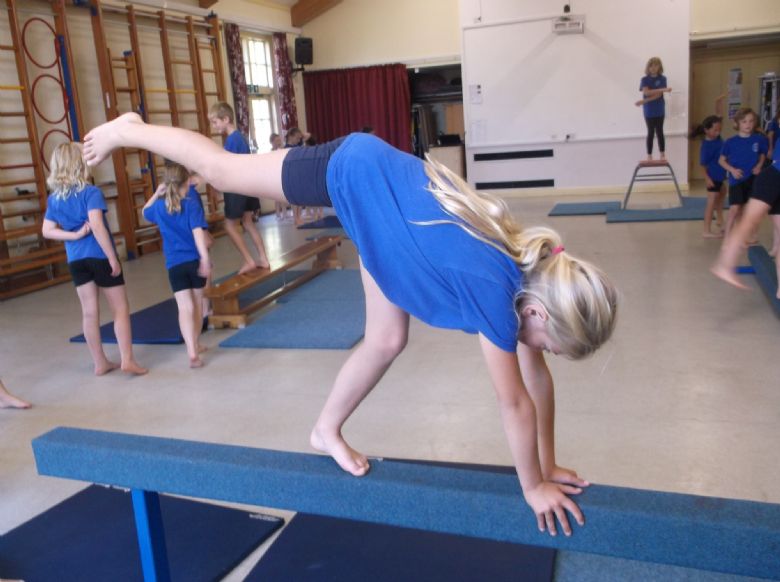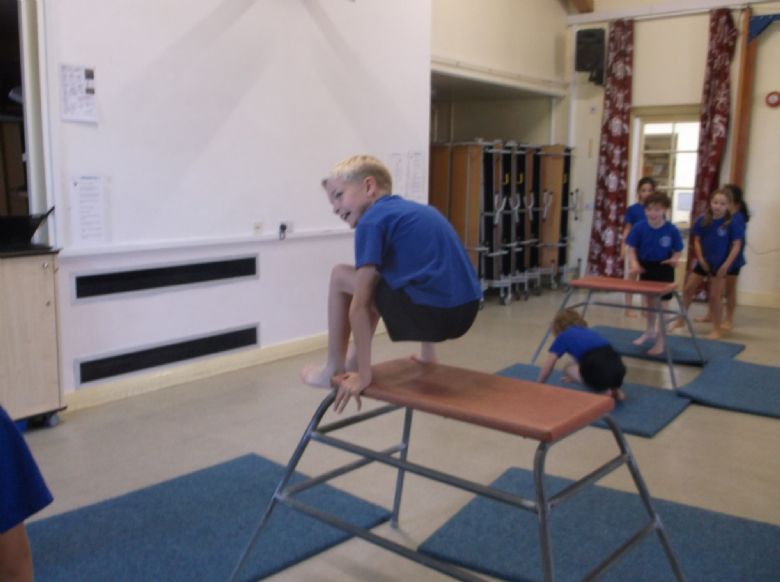 ---
---
Home Learning (28.09.18)
Practise this week's spellings words: (believe, bicycle, breath, breathe, build, business)
Practise your times tables. You could try using Hit the Button!
Complete one of the Autumn Reading Challenges.
Ask an adult to give you some 4, 5 or 6 digit numbers and round them to the nearest thousand. Remember, a multiple of 1,000 has three zeros on the end!
Think of a number and write the next 4 numbers in the sequence if you were counting up in 25's.
Practise ordering numbers by playing the game below. Make sure you set the smallest number as 1,000 and the highest number as high as it will let you!
Counting Caterpillar Ordering Game
Use Google Maps or Google Earth to look at where you live!
Friday 28th September – Theme of the Week: Positivity
English:
We have written and edited our Through the Door stories this week and they have been a joy to read! The children have worked really hard to try and achieve their targets. Our next topic is based on work by the RSPCA and we will be thinking about how animals help humans and how we can be compassionate to animals. Today we debated the question 'Is it fair to risk the lives of animals to help humans?' and our writing will be based on this next week.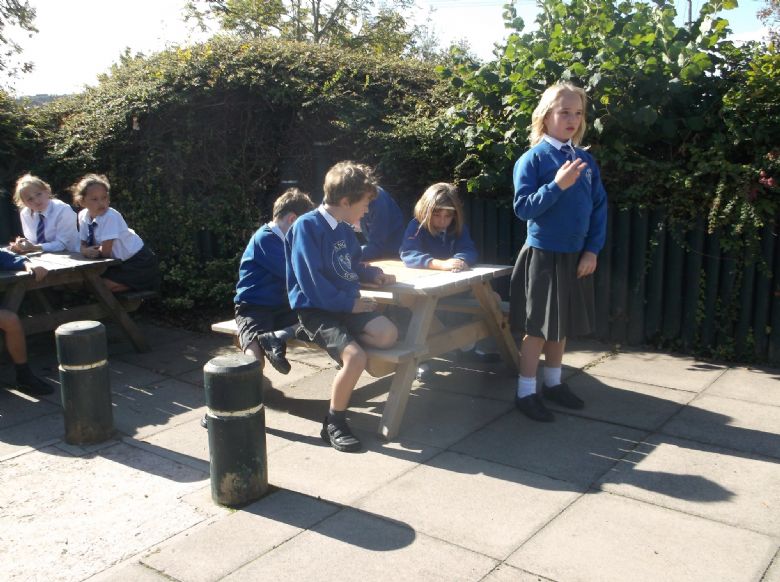 Maths:
This week in maths we have looked at ordering and comparing numbers (using twitter followers to help us!), rounding to the nearest 1,000 and counting in 25's. The children are really working hard during our Place Value unit so far so well done!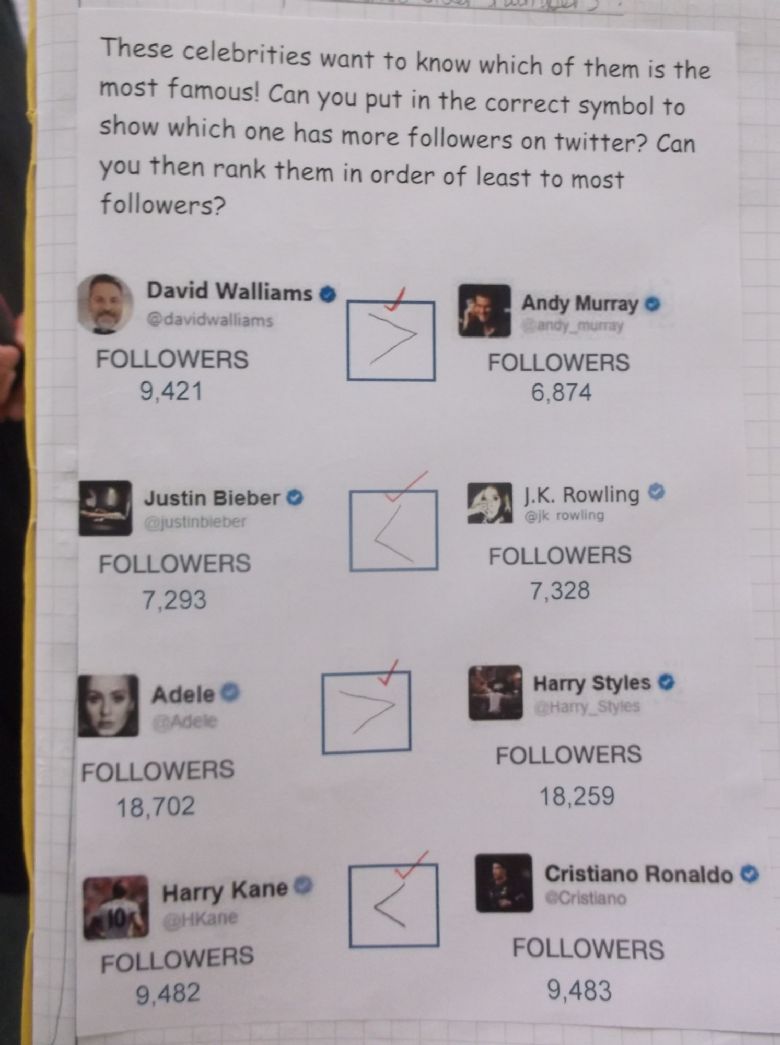 Art:
Our British Artist this week was Howard Hodgkin and his abstract paintings. Each child chose different colours to represent a different feeling (e.g. warmth/happiness, sadness, jealousy) and painted a piece of card in these colours. They then cut out their piece of card and stuck it back in a different way to replicate his abstract paintings.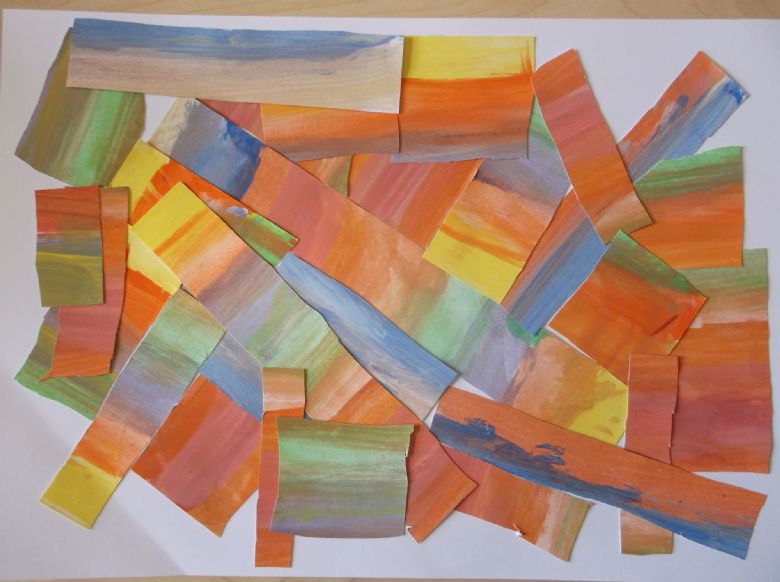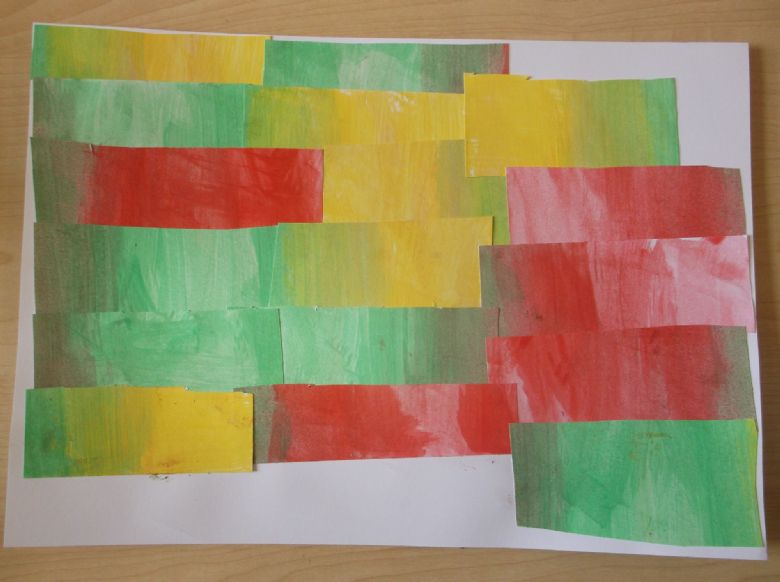 Music:
In music we have been singing and playing musical instruments to Mamma Mia by ABBA. We are getting so good that today some children challenged themselves to sing along without looking at the words!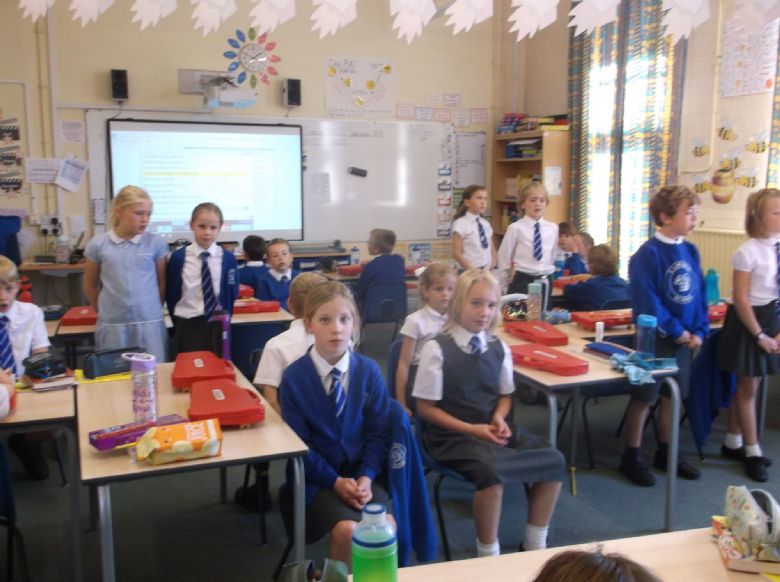 ---
Home Learning (21.09.18)
Practise this week's spellings words (treasure, measure, pleasure, enclosure, closure) or can you think of any other words with the 'sure' ending?
Choose any number (not zero!) and write the next 4 numbers in the sequence if you were counting up in thousands. (E.g. 1,200 - 1,300, 1,400, 1,500, 1,600)
How many ways can you fill in this part whole model? Is there more than one way or partitioning this number? Remember all the parts (the empty circles) need to add up to the whole! (the number at the top)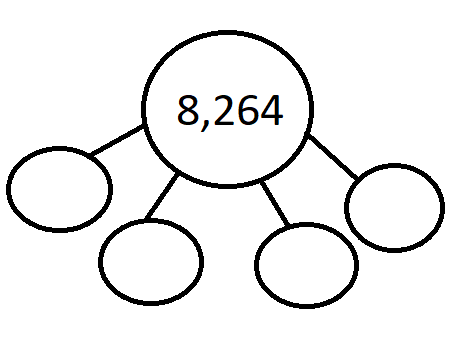 Can you tell an adult some of the important organs in our digestive system and what they do? Or can you explain our practical activity involving a pair of tights! (See below for a reminder)
If you are lucky enough to already have a target sticker in your Reading Record, can you practise your English or Maths target?
Friday 21st September – Theme of the Week: Resilience
Harvest Donations
Next week we will be treated to our Year 1 Harvest Assembly and we will also be collecting any donations you would like to make! The link below takes you to Petersfield Food Bank and identifies items they would really appreciate people donating. If you would like to donate, please bring these items to school next week:
Half-Termly Project – A Scientist Study!
This half term, the children are being asked to research a famous scientist and present their findings. This project can be presented however you would like, so get creative! The challenge is, can you research a scientist who other children in the class might not have heard of before? I will officially announce this to the children on Monday so they can ask any questions they may have then.
English: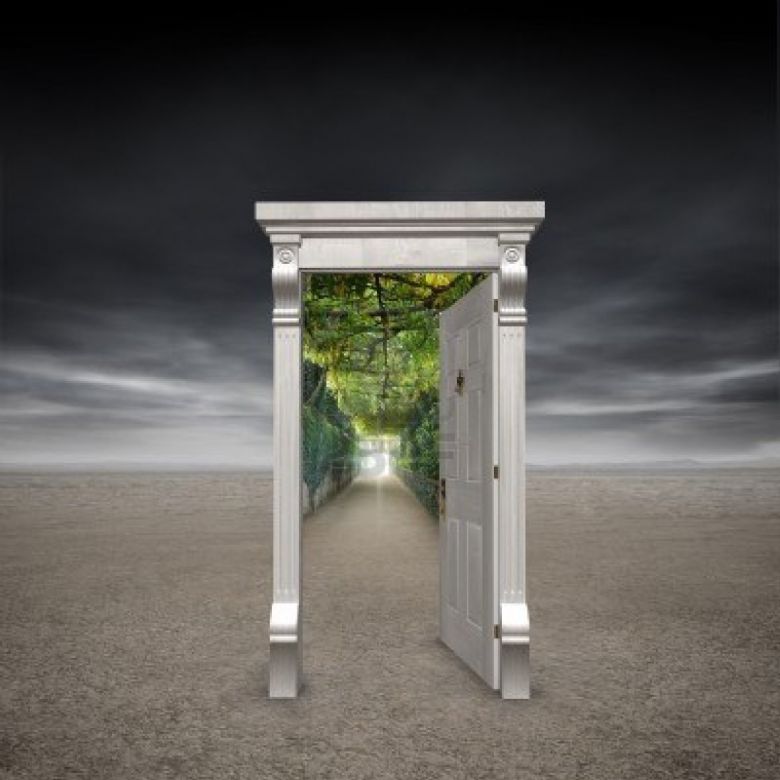 This week we our writing has been focused around a picture of a very mysterious door… We have thought of a magical place that might be through the door and have generated a story around this picture. The children have all been given an English target for last week's Taking Flight writing and their aim is to show they have acted on this target in this piece of work.
Maths:
Our place value unit continues this week with estimating numbers on a number line to 10,000, partitioning numbers in different ways and counting in 1,000's! We were in the hall on Monday with a huge number line for us to estimate on and we have been using plenty of practical resources in the classroom too. Great work Year 4!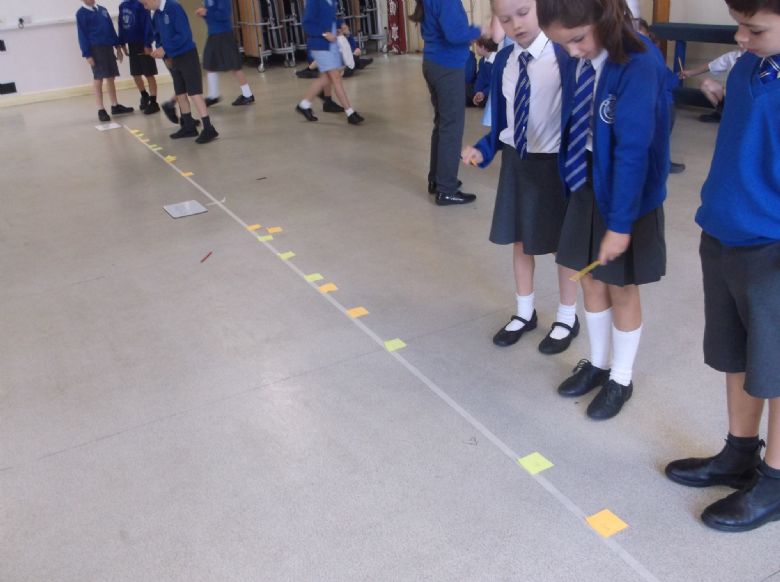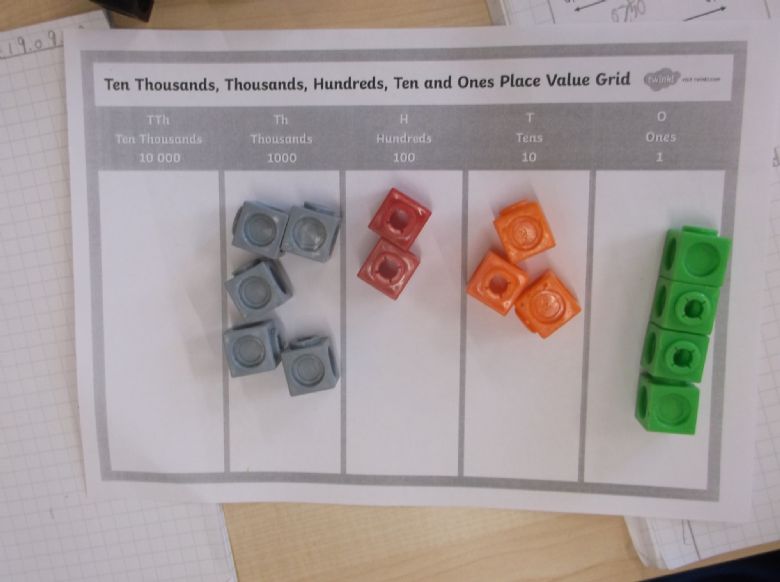 Science:
This week we have been learning about the digestion and which organs are important in the digestive system. What a fantastic (and slightly messy) lesson we had! We used a cracker, a sandwich bag water, orange juice and some tights to show what happens to our food during the digestion process. We then were lucky enough to borrow Mr Hancox's iPad and use a special t-shirt to look inside a human body at the organs involved in the digestive system. Luckily, the children are still all in one place and we put all the organs back where we found them!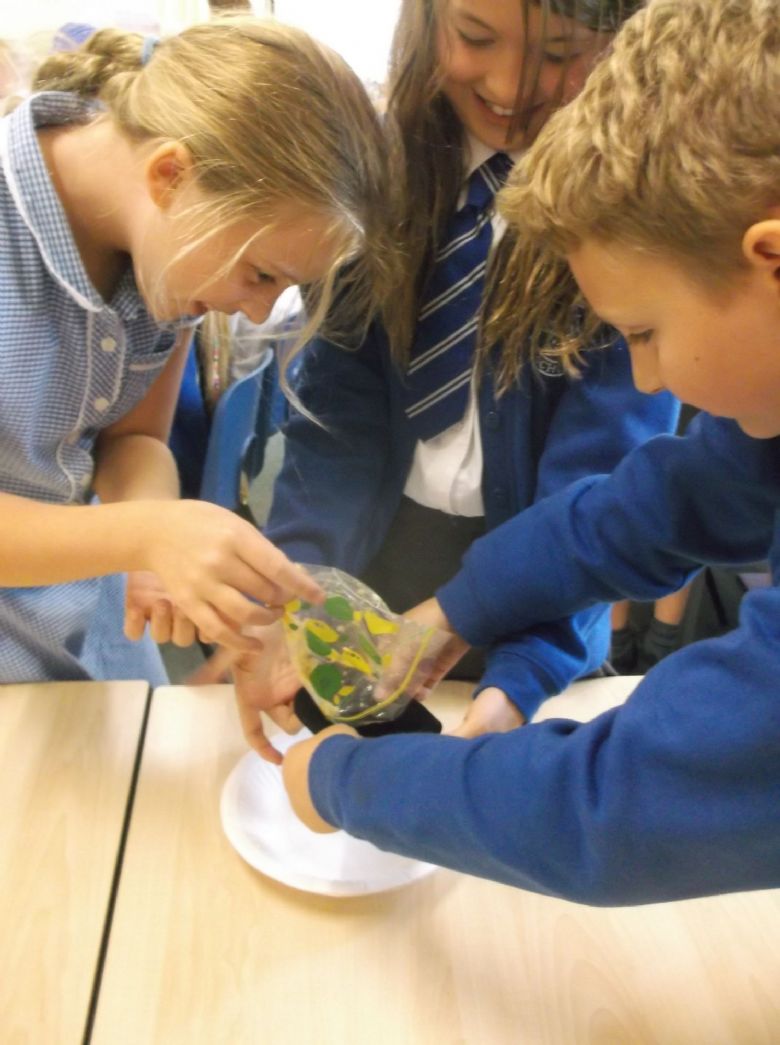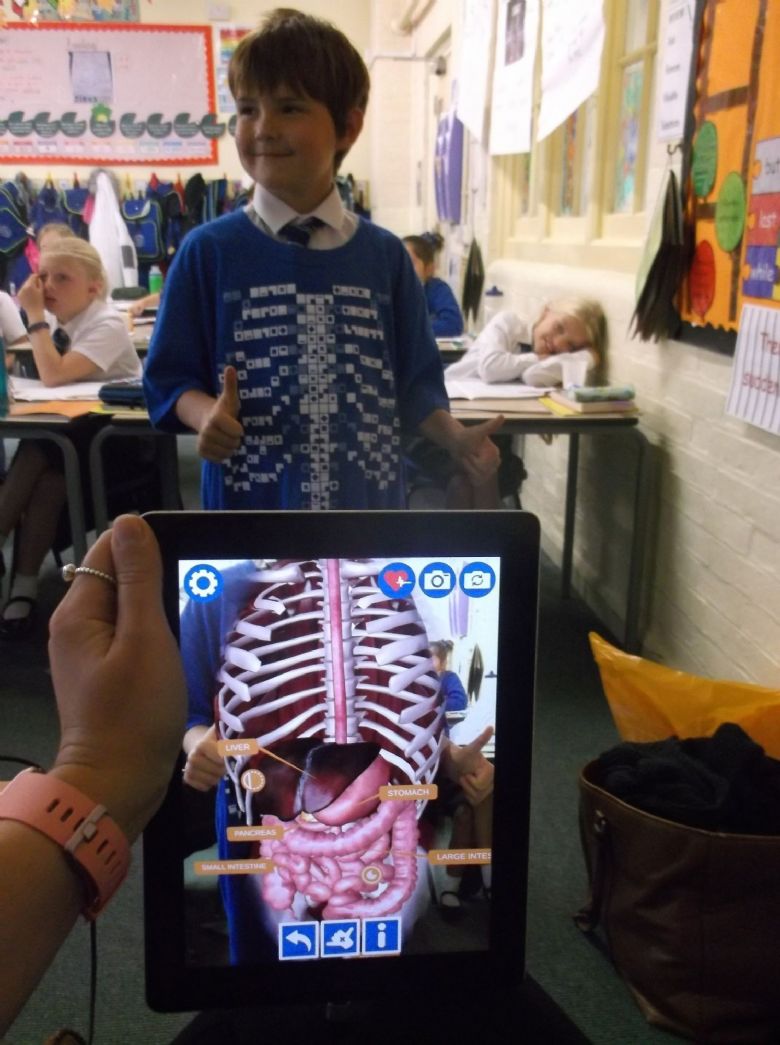 Art:
Our unit this half term is British Artists and this week we looked at a man called Thomas Gainsborough. He is famous for his landscape paintings so we decided to recreate one of his works as a class. Each child had a section of his painting 'Mr and Mrs Andrews' and we put them altogether to create a masterpiece.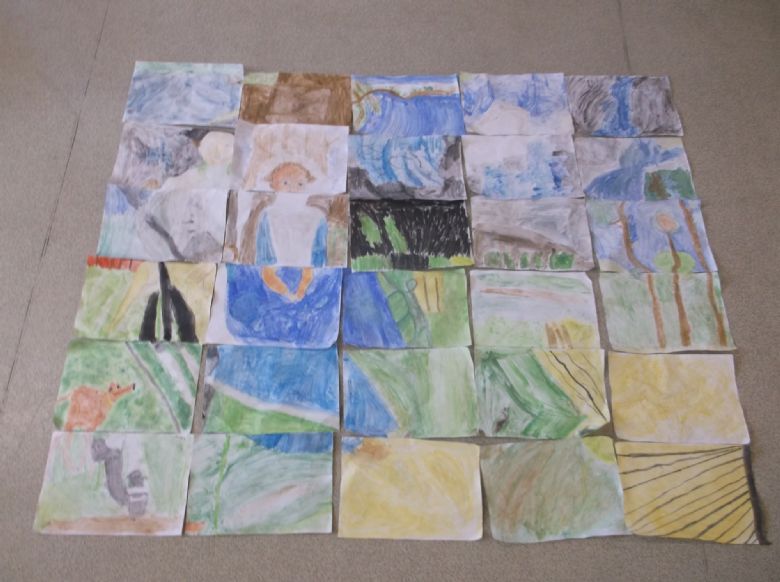 ---
Home learning (14.09.18):
Practise either your roman numerals or rounding to the nearest 10 or 100. You may want to try one of the games below.
Practise creating some expanded noun phrases. (Remember; adjective, comma, adjective, noun!)
Explain to an adult what you have learnt about the different types of teeth and what they are for.
Practise this week's spelling words (actually, answer, appear, address, accident, arrive) using any of the spelling strategies we have discussed in class.
Remember you do not have to complete all of the above challenges, just pick a few. Home learning journals are due in on Thursdays every week. House points are awarded for handing your journal in on time, and then extra for the work you've done in it!
Friday 14th September - Theme of the Week: New Beginnings
** Summer Reading Challenge Celebration **
If your child has completed the Summer Library Reading Challenge, please could they bring their certificate and/or medal in to school by Thursday the 20th of September. This will be celebrated during our assembly, and will also earn you 10 House Points!
Autumn Reading Challenge:
Our new book challenge for Autumn is now out! This year, rather than publishing a physical list of books to support this, we are signposting you to a brilliant website where you will find numerous lists including the 'Must Have' books for each year group. It is from this list that we would like your child to select their recommended reads. Good luck and get reading! A copy of the Reading Challenge can be found in the front of your child's home learning journal.
Congratulations to our newly elected School Parliament members this week!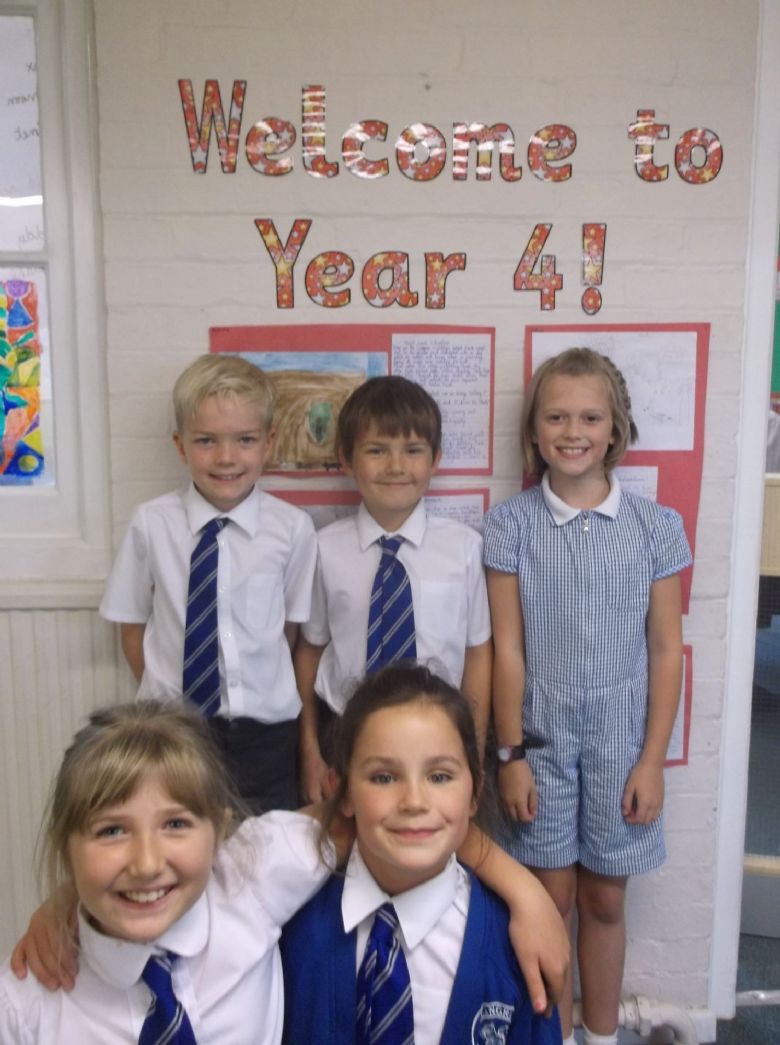 New Beginnings… Successful Learners and Class Charters!
This week's theme has been New Beginnings and we have certainly embraced our new beginning in Year 4 by finishing our successful learner and class charter displays, AND writing our own Year 4 Esafety Agreement! All of the ideas have come from the children and they did such a fantastic job thinking maturely about being successful with our learning, respecting our rights and being safe online. Enjoy these pictures of our displays, and have a read our ESafety Agreement at the bottom of this page!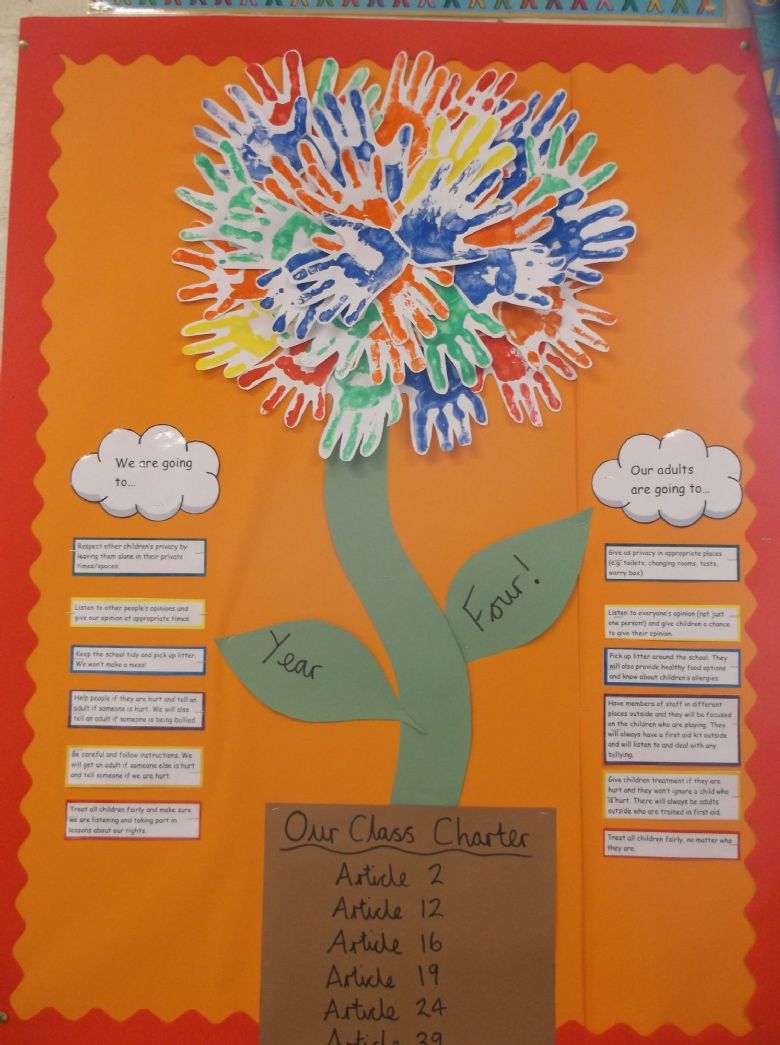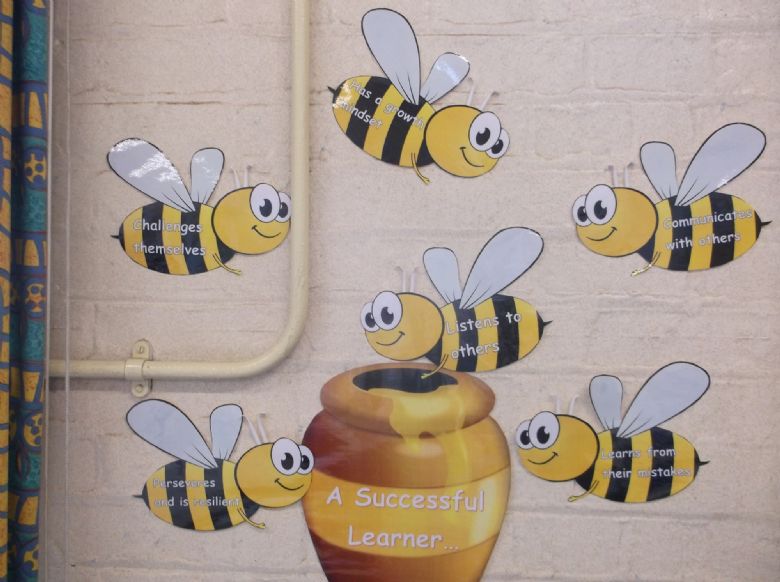 English:
This week we have watched a video called Taking Flight (available on The Literacy Shed website) and have thought about how main character Tony's emotions change throughout. We have then started to create expanded noun phrases to include in a story that retells the events in the video!
Maths:
Our unit on Place Value has kicked off with some learning about roman numerals and rounding. We have cracked codes in roman numerals and rounded numbers to the nearest 10 and 100. Pictured below is a rhyme that helps some of us remember how to round. Can you explain it to a grown up?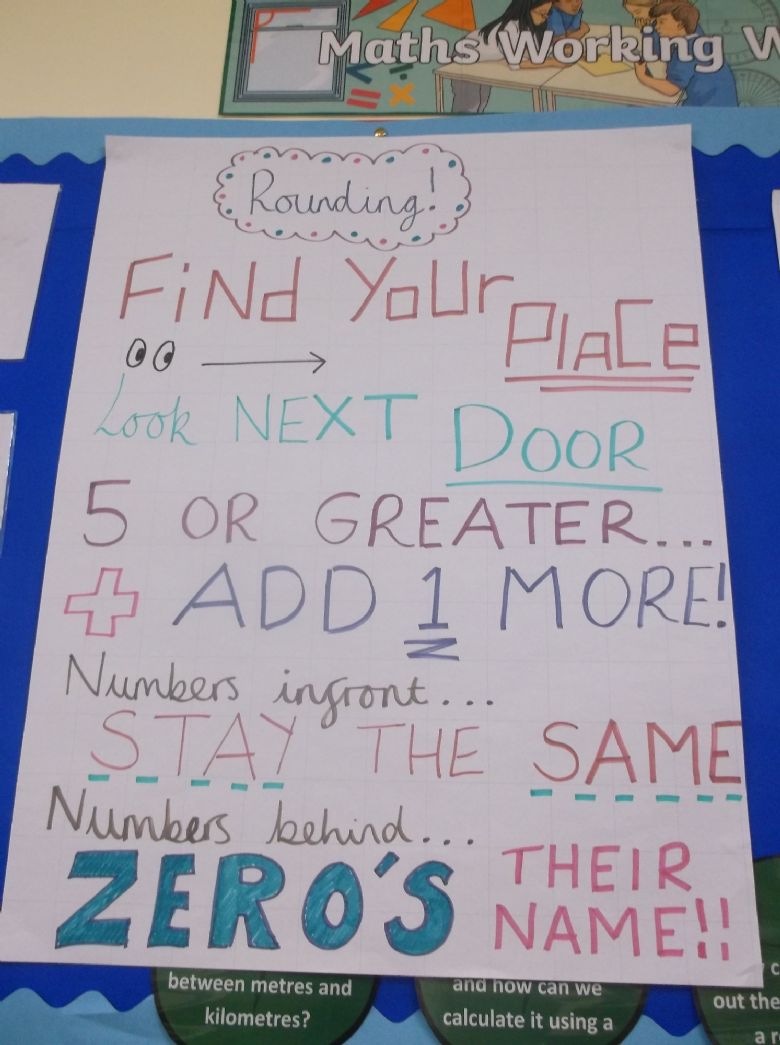 PE:
Our unit of football has begun with some practise with our dribbling! We talked about not hitting the ball to hard and keeping it close to us to prevent a defender from getting the ball. We played a few games and had dribbling races to practise this skill.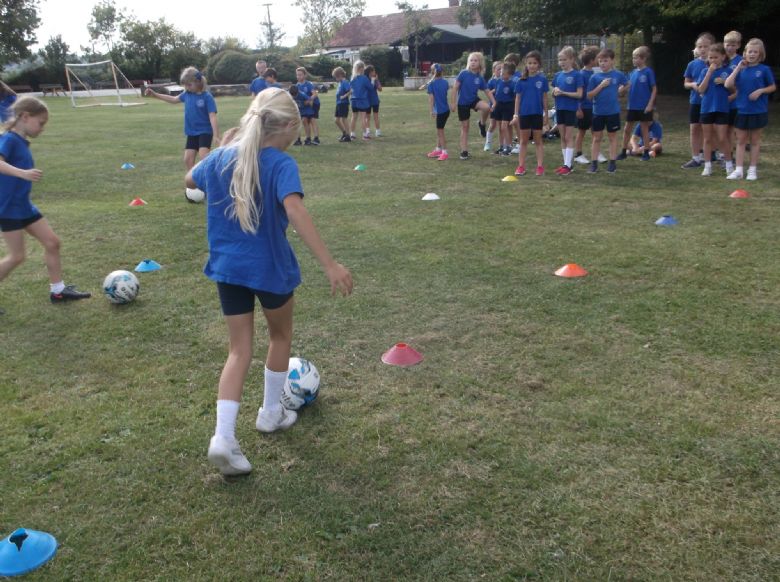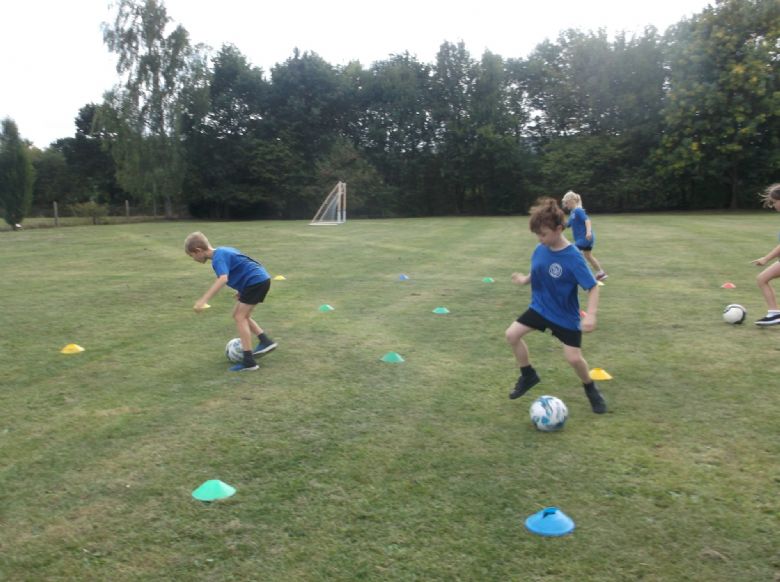 ---
Home Learning (07.09.18):
Pick a tricky times table and practise it any way you would like at home! New times tables to be learnt this year include the 7's, 9',s 11's and 12's.
Complete a section of your Reading Record about a book you finished over Summer. Remember to answer a Blooms Question! These are stuck in the back of your Reading Record. Read the section below if you are still unsure of the new format of the Year 4 Reading Records.
Make your own maths loop cards (and play them!)
You do not have to complete all of the above tasks. Please just choose one or two of the ones that will be most beneficial towards your child's learning.
---
Friday 7th September - Welcome back!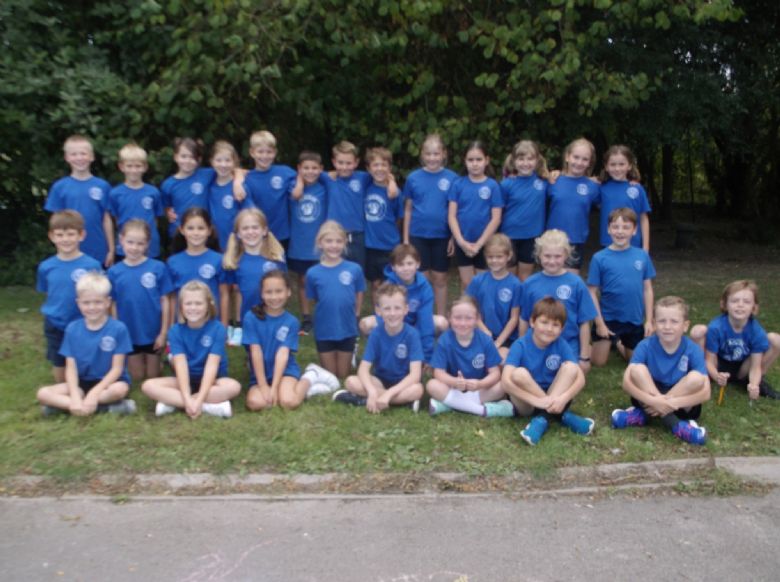 I have thoroughly enjoyed getting to know all the new lovely Year 4 faces this week and I am excited for the year we have ahead of us. It is going to be spectacular!
A few announcements…
PE days this year are Mondays (outdoor) and Fridays (indoor). Please ensure appropriate kit is brought in on these days.
Next week we will be electing our School Councillor, Rights Respecting Ambassador and Arts Ambassador! The children will be asked next week to present to the class a few reasons why they would be a good fit for one of these roles. Feel free to start thinking about which role you might like to put yourself forward for, and start thinking about what you are going to say to the class.
Reading Record Changes:
This year, the children's Reading Records look slightly different and will be used in a slightly different way. Children only need to log in their record when they have finished their book, as opposed to writing in it every time they read. There is very little space for parent comments as the assumption is that a lot of the reading this year will be done independently but you are more than welcome to leave a comment if and when it is appropriate. This year the children are expected to comment on every book that they read by answering a Blooms question to check their understanding of the text they have read. This wheel of questions has been stuck in the back of their Reading Records and a copy is also available at the bottom of this page. The questions get slightly more challenging towards the bottom of the wheel, so pick from the bottom if you like a challenge!
English:
This week I showed the children some pictures of my very sleepy dog, Max! Max is very tired because he had such a busy summer holidays and it was the children's job to write a story about what he did. Max visited Mars, met space dogs, battled armies and even went under the sea! The children also used watercolour paints, oil pastels and sketching pencils to create a piece of artwork to go with their story.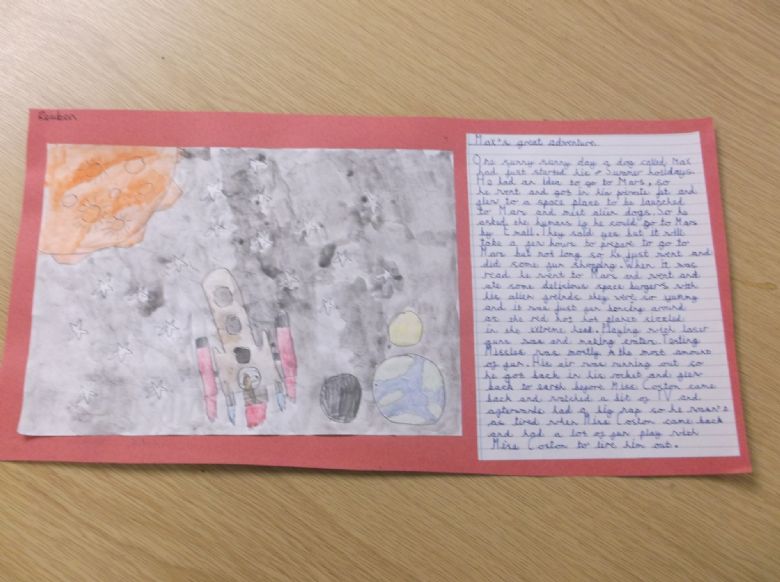 Maths:
We have decided to spend this week getting our mathematical brains whirring by brushing up on our times tables. The children have spent some time completing challenges to help Sherlock Bones and Doctor Catson on their times table quest and even created some loop cards!
---
Click on the links below for useful websites: