Miss Coston
---
Home learning (14.09.18):
Practise either your roman numerals or rounding to the nearest 10 or 100. You may want to try one of the games below.
Practise creating some expanded noun phrases. (Remember; adjective, comma, adjective, noun!)
Explain to an adult what you have learnt about the different types of teeth and what they are for.
Practise this week's spelling words (actually, answer, appear, address, accident, arrive) using any of the spelling strategies we have discussed in class.
Remember you do not have to complete all of the above challenges, just pick a few. Home learning journals are due in on Thursdays every week. House points are awarded for handing your journal in on time, and then extra for the work you've done in it!
Friday 14th September - Theme of the Week: New Beginnings
** Summer Reading Challenge Celebration **
If your child has completed the Summer Library Reading Challenge, please could they bring their certificate and/or medal in to school by Thursday the 20th of September. This will be celebrated during our assembly, and will also earn you 10 House Points!
Autumn Reading Challenge:
Our new book challenge for Autumn is now out! This year, rather than publishing a physical list of books to support this, we are signposting you to a brilliant website where you will find numerous lists including the 'Must Have' books for each year group. It is from this list that we would like your child to select their recommended reads. Good luck and get reading! A copy of the Reading Challenge can be found in the front of your child's home learning journal.
Congratulations to our newly elected School Parliament members this week!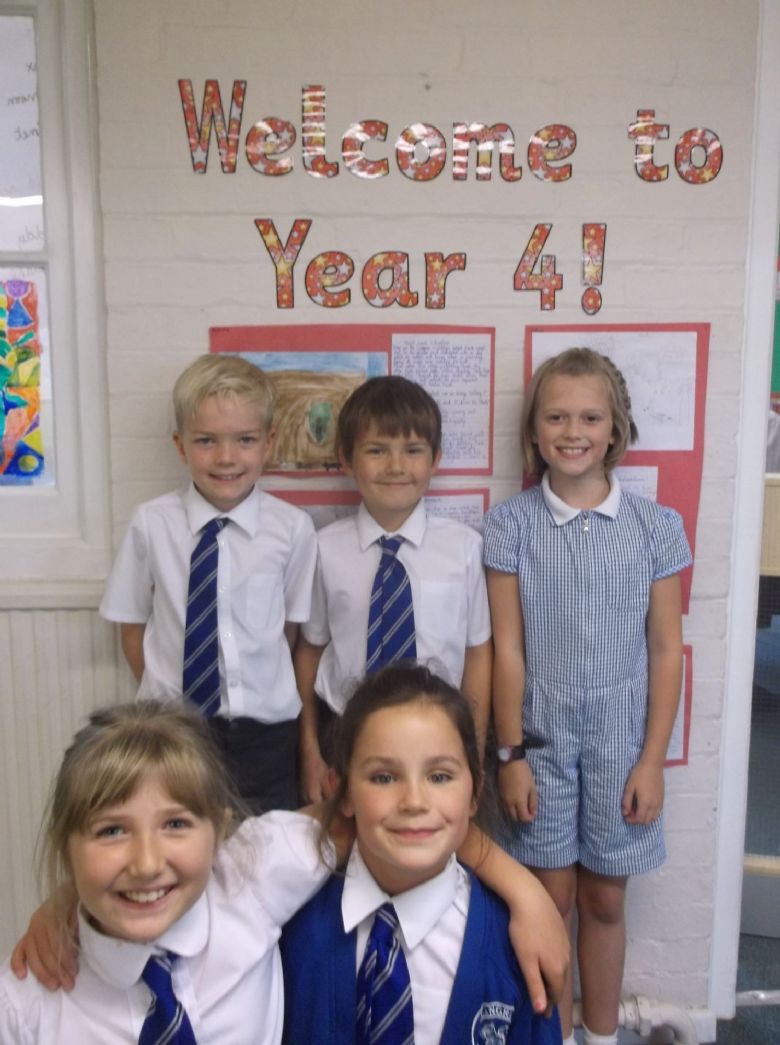 New Beginnings… Successful Learners and Class Charters!
This week's theme has been New Beginnings and we have certainly embraced our new beginning in Year 4 by finishing our successful learner and class charter displays, AND writing our own Year 4 Esafety Agreement! All of the ideas have come from the children and they did such a fantastic job thinking maturely about being successful with our learning, respecting our rights and being safe online. Enjoy these pictures of our displays, and have a read our ESafety Agreement at the bottom of this page!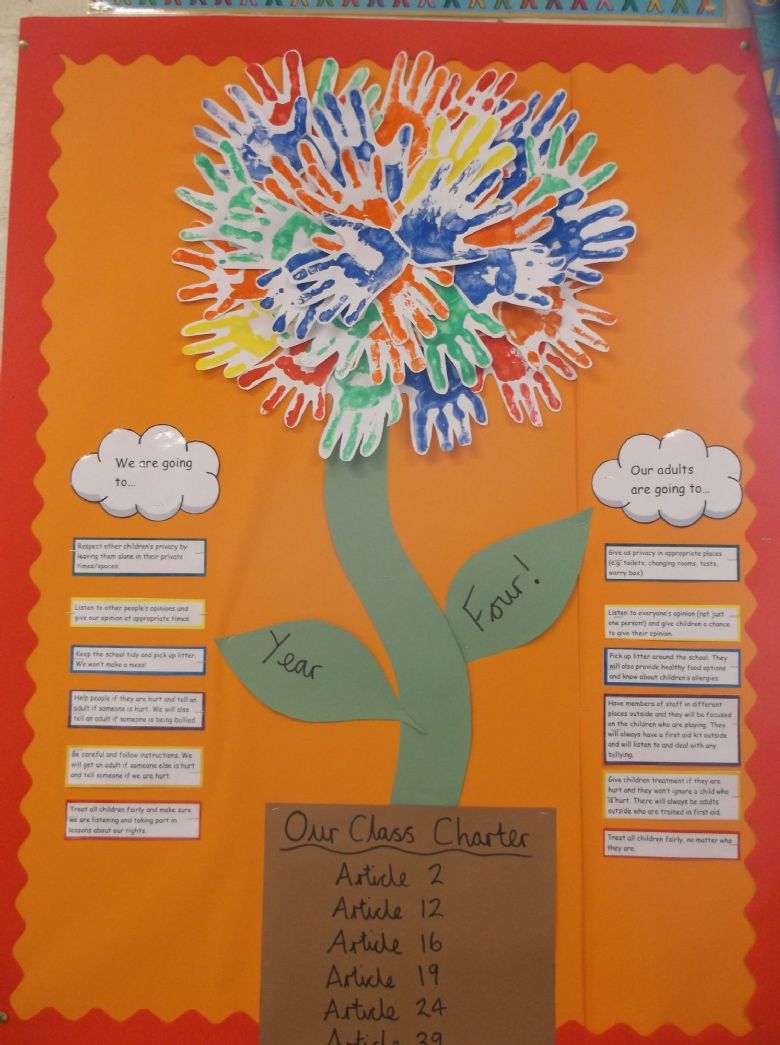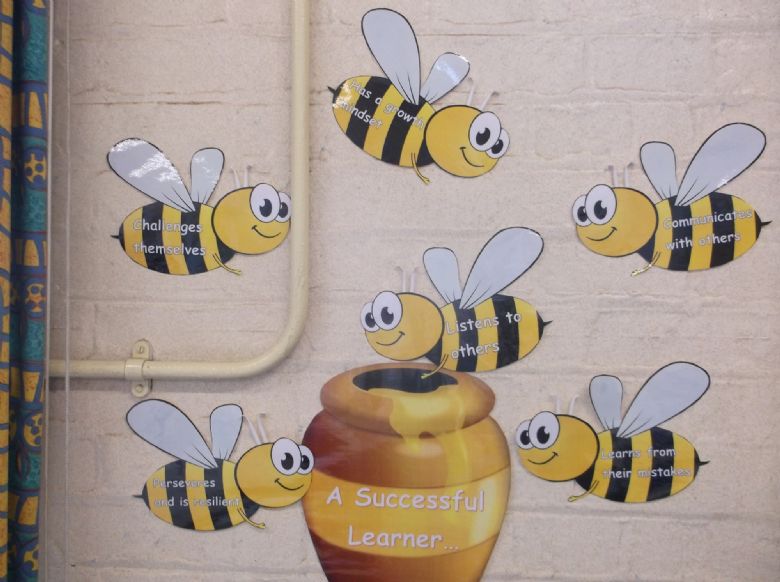 English:
This week we have watched a video called Taking Flight (available on The Literacy Shed website) and have thought about how main character Tony's emotions change throughout. We have then started to create expanded noun phrases to include in a story that retells the events in the video!
Maths:
Our unit on Place Value has kicked off with some learning about roman numerals and rounding. We have cracked codes in roman numerals and rounded numbers to the nearest 10 and 100. Pictured below is a rhyme that helps some of us remember how to round. Can you explain it to a grown up?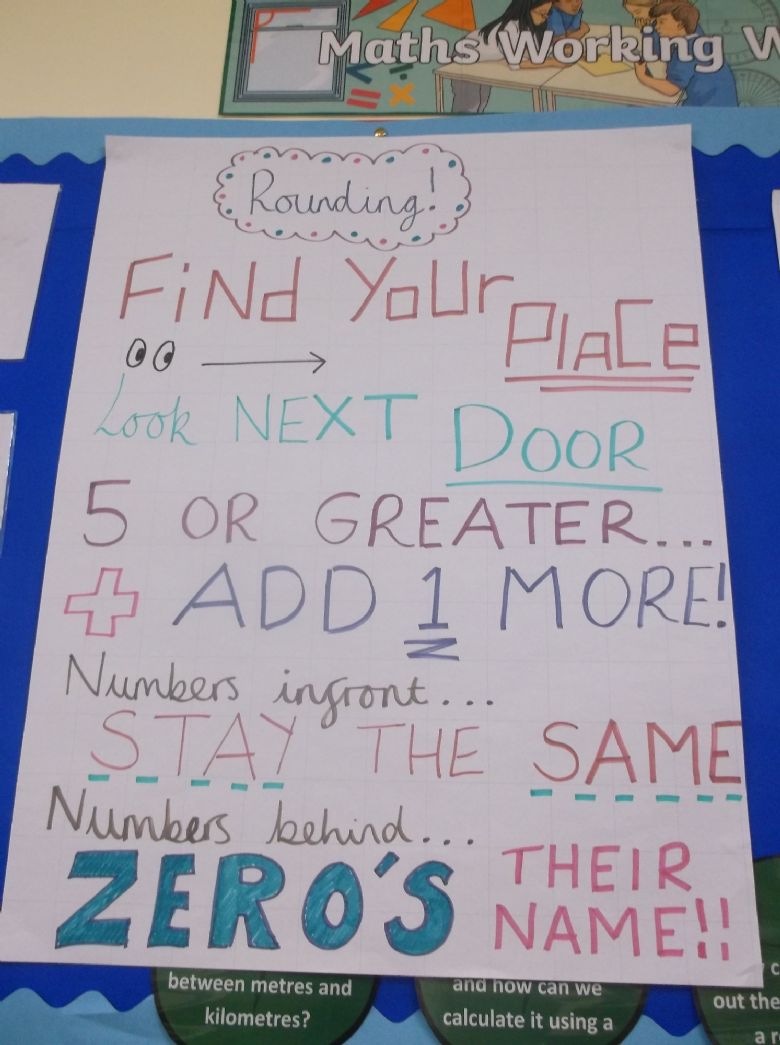 PE:
Our unit of football has begun with some practise with our dribbling! We talked about not hitting the ball to hard and keeping it close to us to prevent a defender from getting the ball. We played a few games and had dribbling races to practise this skill.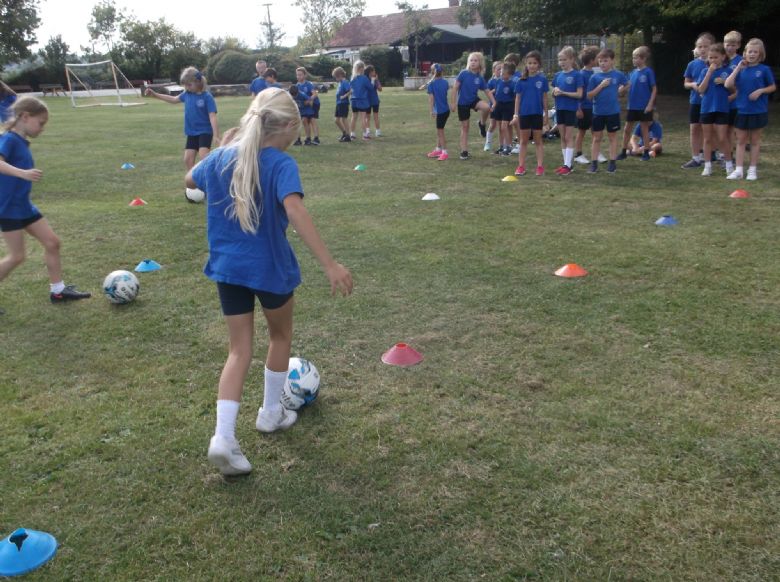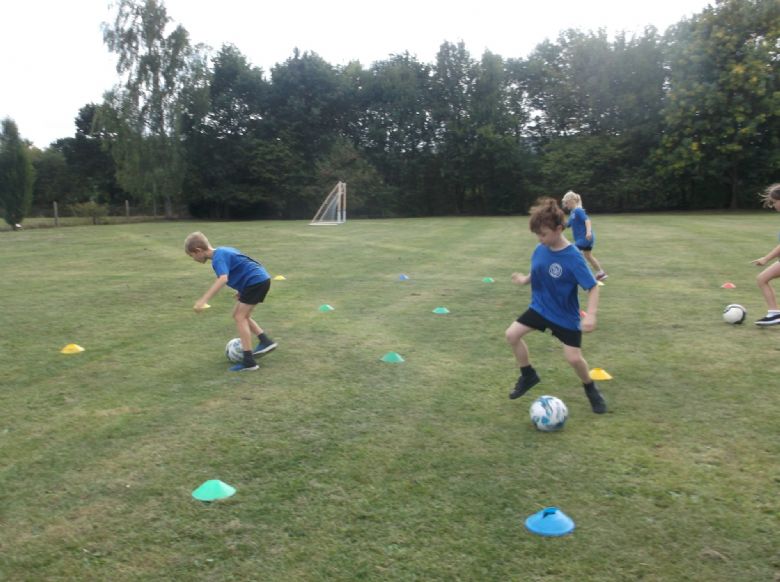 ---
Home Learning (07.09.18):
Pick a tricky times table and practise it any way you would like at home! New times tables to be learnt this year include the 7's, 9',s 11's and 12's.
Complete a section of your Reading Record about a book you finished over Summer. Remember to answer a Blooms Question! These are stuck in the back of your Reading Record. Read the section below if you are still unsure of the new format of the Year 4 Reading Records.
Make your own maths loop cards (and play them!)
You do not have to complete all of the above tasks. Please just choose one or two of the ones that will be most beneficial towards your child's learning.
Friday 7th September - Welcome back!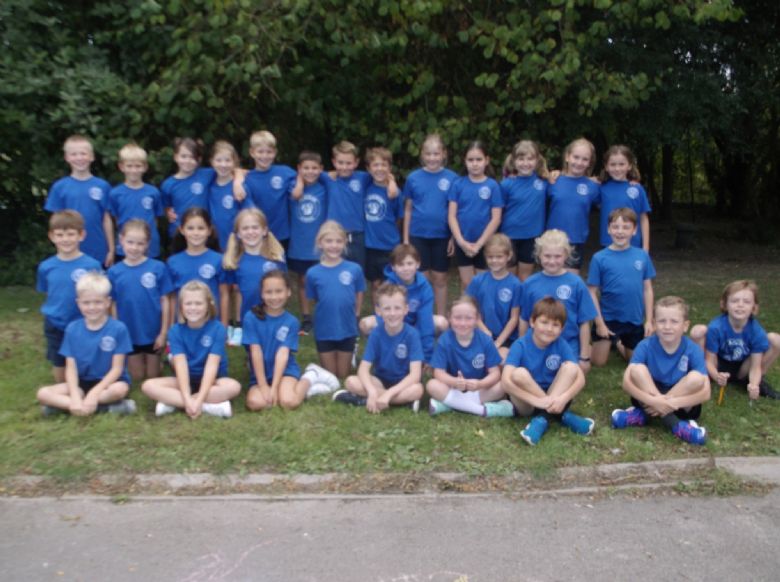 I have thoroughly enjoyed getting to know all the new lovely Year 4 faces this week and I am excited for the year we have ahead of us. It is going to be spectacular!
A few announcements…
PE days this year are Mondays (outdoor) and Fridays (indoor). Please ensure appropriate kit is brought in on these days.
Next week we will be electing our School Councillor, Rights Respecting Ambassador and Arts Ambassador! The children will be asked next week to present to the class a few reasons why they would be a good fit for one of these roles. Feel free to start thinking about which role you might like to put yourself forward for, and start thinking about what you are going to say to the class.
Reading Record Changes:
This year, the children's Reading Records look slightly different and will be used in a slightly different way. Children only need to log in their record when they have finished their book, as opposed to writing in it every time they read. There is very little space for parent comments as the assumption is that a lot of the reading this year will be done independently but you are more than welcome to leave a comment if and when it is appropriate. This year the children are expected to comment on every book that they read by answering a Blooms question to check their understanding of the text they have read. This wheel of questions has been stuck in the back of their Reading Records and a copy is also available at the bottom of this page. The questions get slightly more challenging towards the bottom of the wheel, so pick from the bottom if you like a challenge!
English:
This week I showed the children some pictures of my very sleepy dog, Max! Max is very tired because he had such a busy summer holidays and it was the children's job to write a story about what he did. Max visited Mars, met space dogs, battled armies and even went under the sea! The children also used watercolour paints, oil pastels and sketching pencils to create a piece of artwork to go with their story.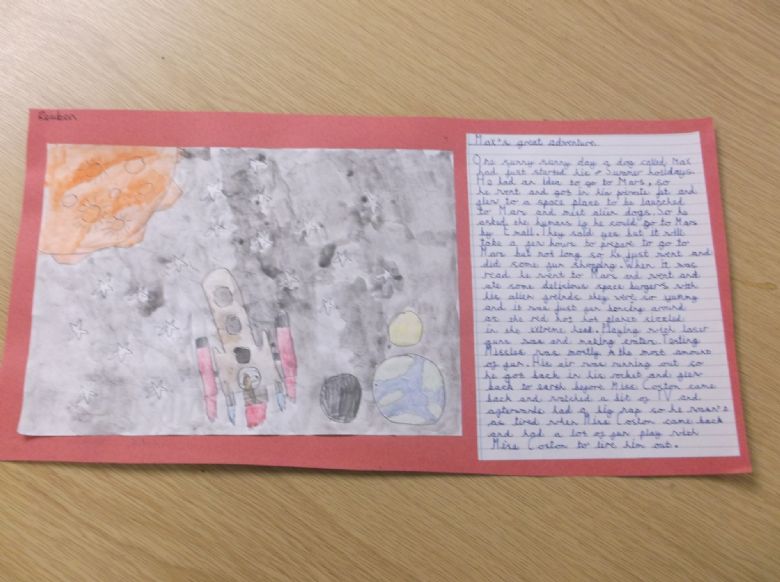 Maths:
We have decided to spend this week getting our mathematical brains whirring by brushing up on our times tables. The children have spent some time completing challenges to help Sherlock Bones and Doctor Catson on their times table quest and even created some loop cards!
---
Click on the links below for useful websites: