Mrs Jones & Mrs Slusarczyk
---
---
Friday 5th April- Theme of the week: Thinking of others.
Home Learning
Have a restful holiday and come back refreshed next term. Should you wish to complete home learning over the holiday then the usual 'essential activities' are listed below along with a couple of discussion/observation activities related to our current topics.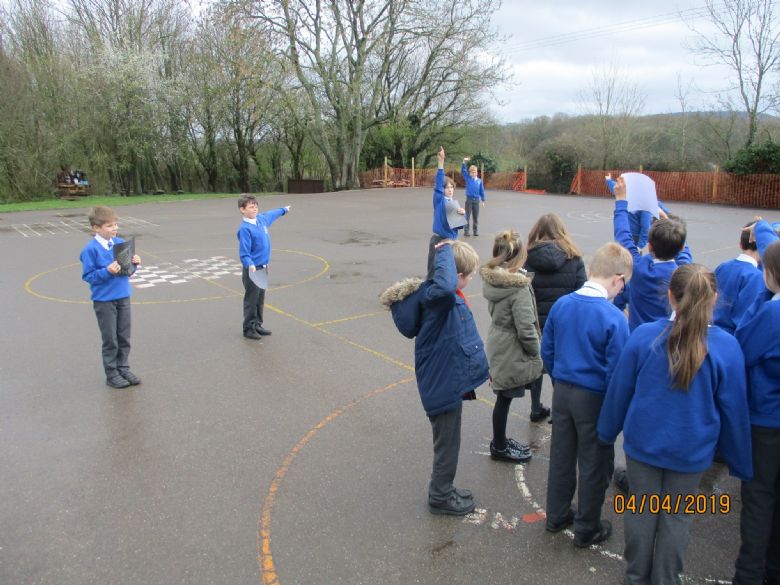 Science- Earth and Space
Track the phases of the Moon over the holiday. Is it waxing or waning? Which planets can you see in the sky at the moment?
The Boat
In our English lessons this week the children read a story called The Boat. Their task was to continue the story in 50-100 words. Their stories will be entered into a competition run by the University of Winchester. For more information go to http://the-immigration-boat-story.com/. This learning is linked to our Immigration topic from earlier in the year.
Which rights were denied to the children in your story? Think about the children on the boat and those on land.
English
Carry on reading for pleasure each evening and try to record three new words in the 'Increase your vocabulary' section of your Reading Record.If you need inspiration for your reading material visit the 'must have' books for Year 5 at https://www.bagsofbooklists.com/product-category/upper-key-stage-2/reading-for-pleasure-upper-key-stage-2/must-haves-for-year-5/.
Maths
Continue to use your Maths Gap Analysis and current targets to focus your Maths home learning.
The children should be bringing home their daily Fluent in 5 sheets which they complete every morning. Parents can use these to keep an overview of the type of arithmetic questions that the children need to be able to complete and the children themselves can practise the types of questions which they find more challenging.
All of the children have been given the opportunity to take home some of the problem solving and reasoning activities that they might not have had time to complete during their maths lessons.
Half-termly project (deadline Friday 24th May)
Our topic next term is 'Rainforests'. The half-termly project will be to create a rainforest habitat in a shoe box. More details to follow next term.
---
A Taste of our Learning
Art Open Classroom
The children worked really hard on their artists research projects. There was such a diverse range of art on show and they presented really well. Thank you to the adults who came to view the gallery during our Open classroom. There are more artworks on view in an album in the Gallery section of the website.
Swimming
Sadly, our course of swimming lessons has come to an end. The children have thoroughly enjoyed them and have made superb progress.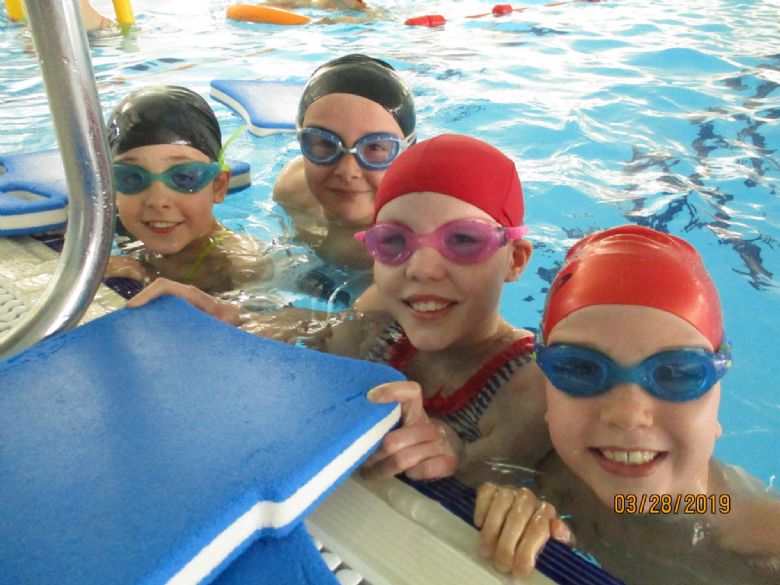 DT
Year has been lucky to have Jade and Mitch visit from BAE Systems. They gave the children a real-life design brief for a device to lift a submarine so that essential maintenance work could be carried out. The pupils worked together in teams to create their designs, some of which were incredibly close to the designs that the BAE team came up with themselves. Well done!
Earlier in the week, the children had been applying their learning from their spaghetti and marshmallow bridge building to refine their designs, which they then constructed from straws. They used the Bridge Constructor app on the iPads to give them inspiration.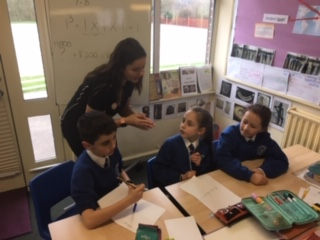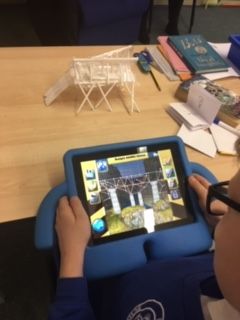 Music
A fabulous time was had by all at the Petersfield Music Festival. The children were superb ambassadors for the school and sang beautifully. Thank you to all the parents and grandparents who came to support them.
Maths day
Year 5 joined in with the whole school for a Maths Day. Year 5 planned a theme park with the aim of generating as much profit as possible. The used their mental maths, written methods and calculator skills to work out their entry price, profit and even used percentages to calculate tax.
Here is the winning team!
British Science Week
To celebrate British Science week, we invited Dr Cox to speak to us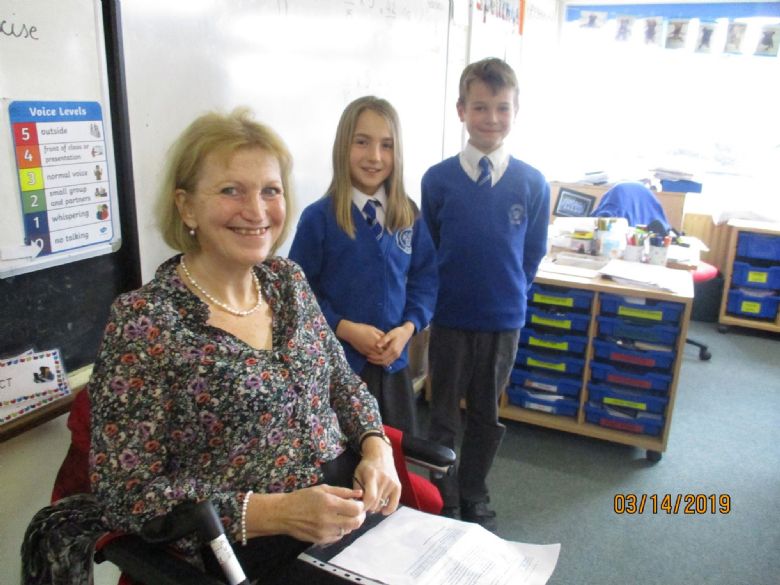 about what a doctor does, the place of medics in healthcare teams, the highlights and challenges of the career and the sort of qualities a person needs to be a successful doctor. The children had some really insightful questions and comments.
World Book Day
The children, again, demonstrated great teamwork, problem solving ad logic as they worked to solve the Mystery of the Golden Pen. There were some fantastic costumes on show too. The children have also written up official crime reports to summarise their findings.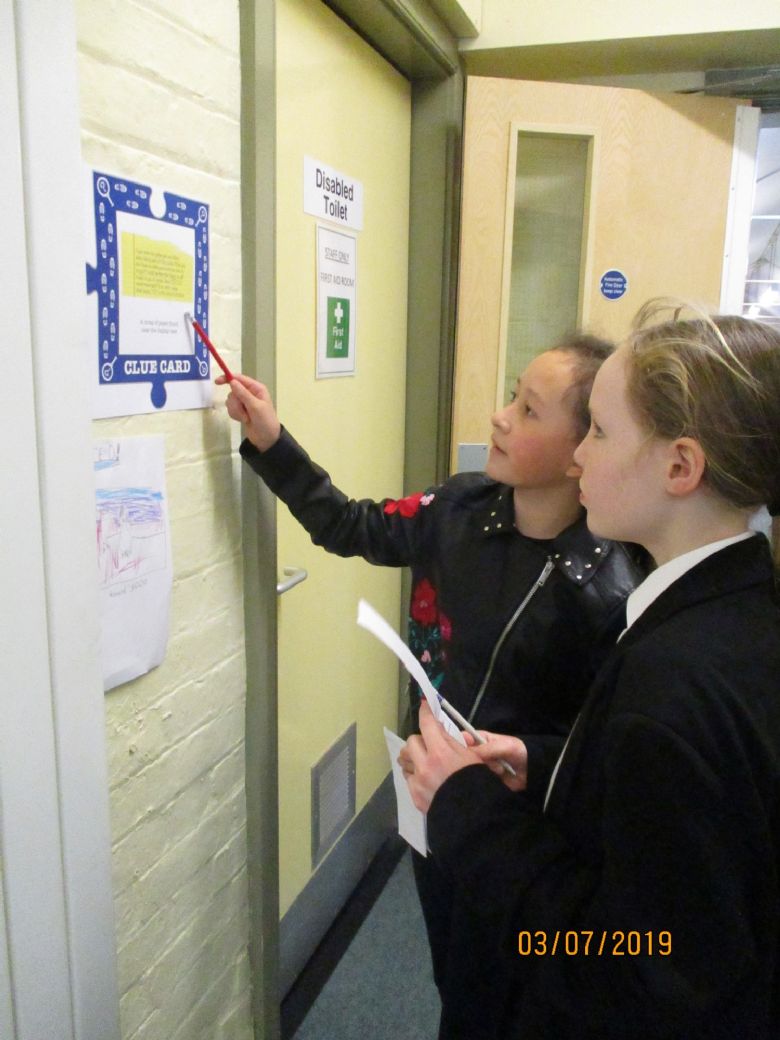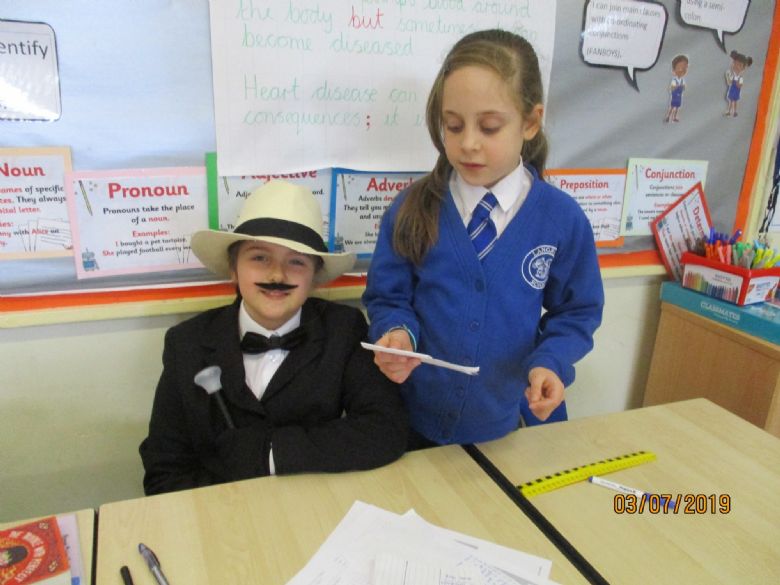 DT
The children showed excellent teamwork and great thought was put into their preliminary bridge designs. Following on from this, they will evaluate these structures and build on their strengths to create a refined design of a bridge, which they will construct using more substantial materials .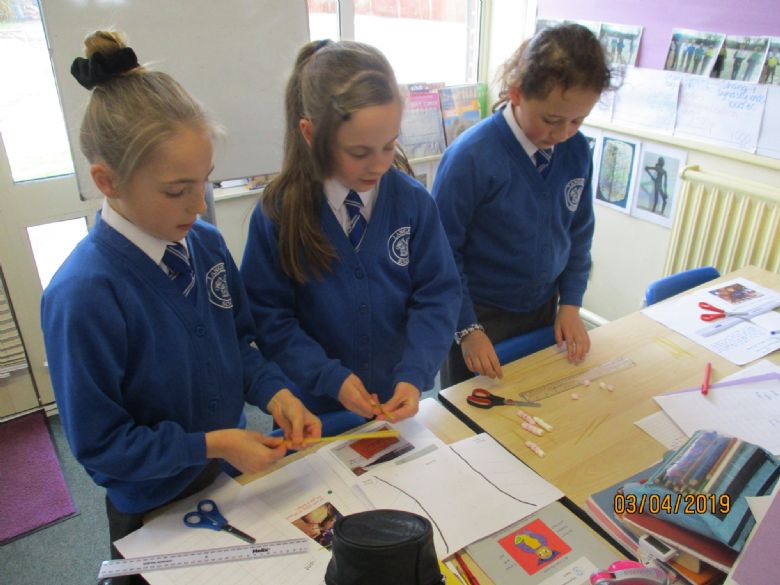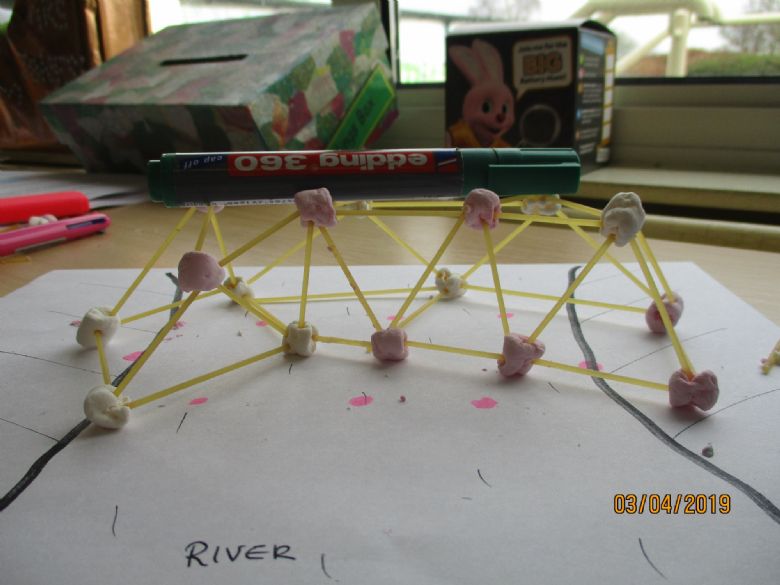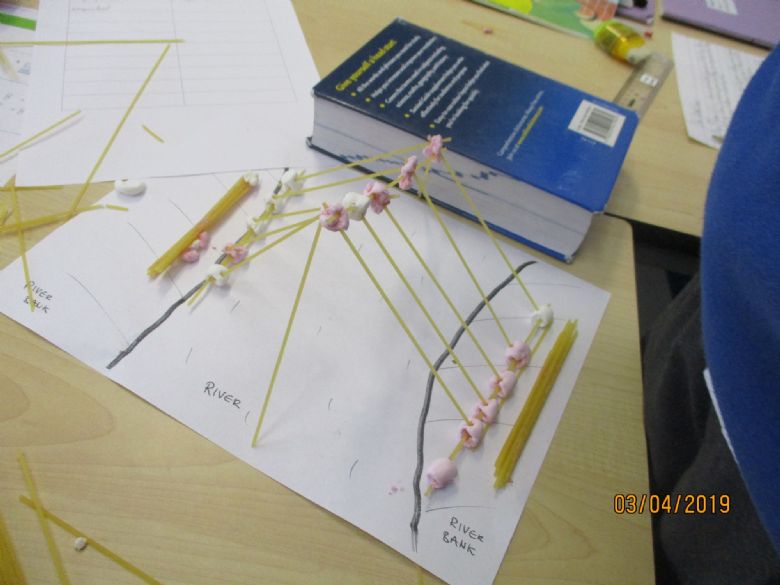 Tennis coaching
This week (and every other week from now), the children benefited from a great session with a tennis coach. they practised skills to develop hand-eye co-ordination.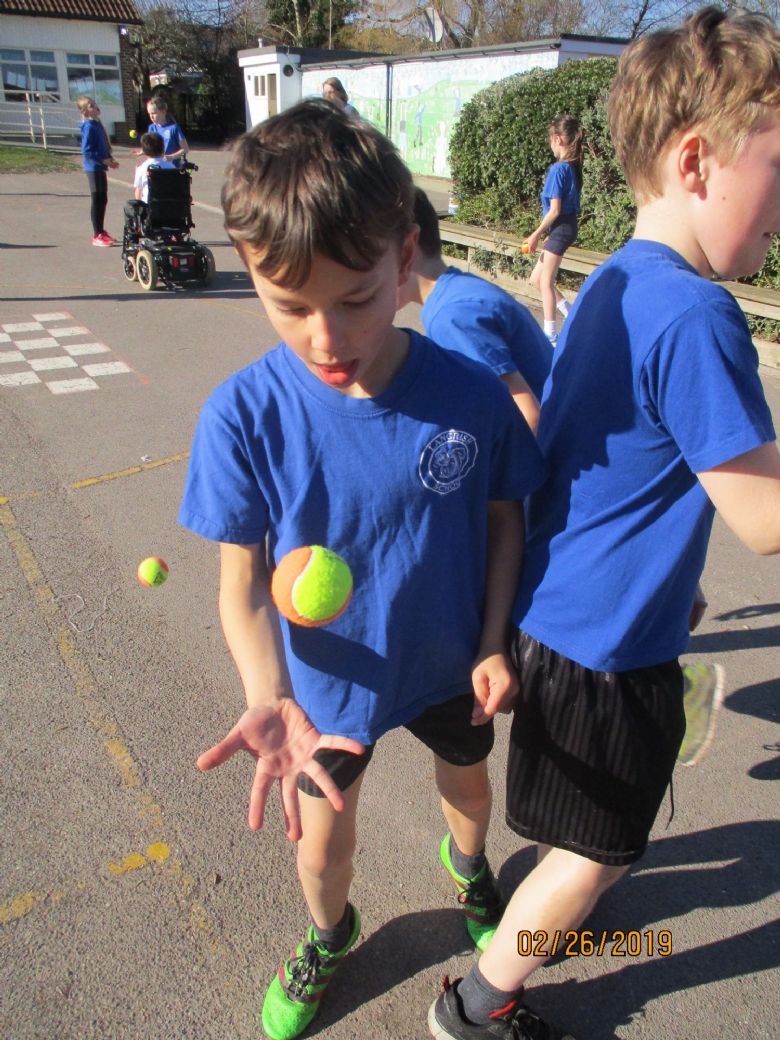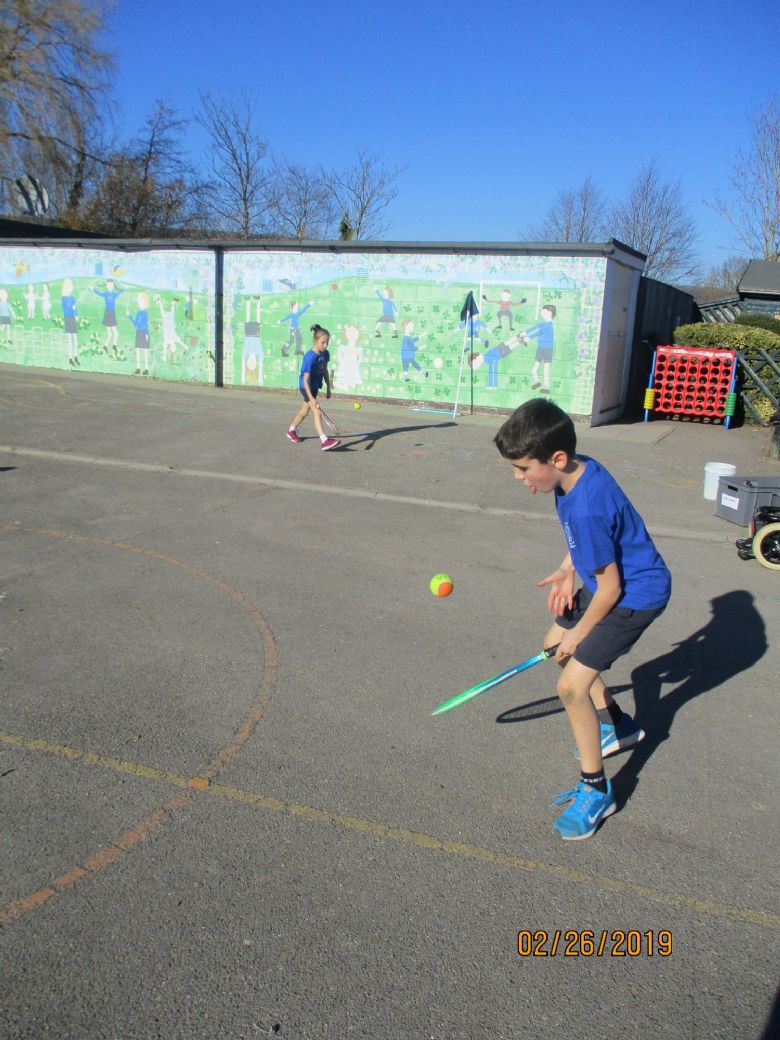 Take One Picture week
This week, the whole school has been focussed on the painting 'The Castle at Muiden in Winter' by Beerstraaten. One of the activities involved the children creating music to accompany their suspense writing set within the castle.
Safer Internet Day
The children took part in role play activities to explore ideas around personal information, permission and consent, as part of our work on Safer Internet Day, this week.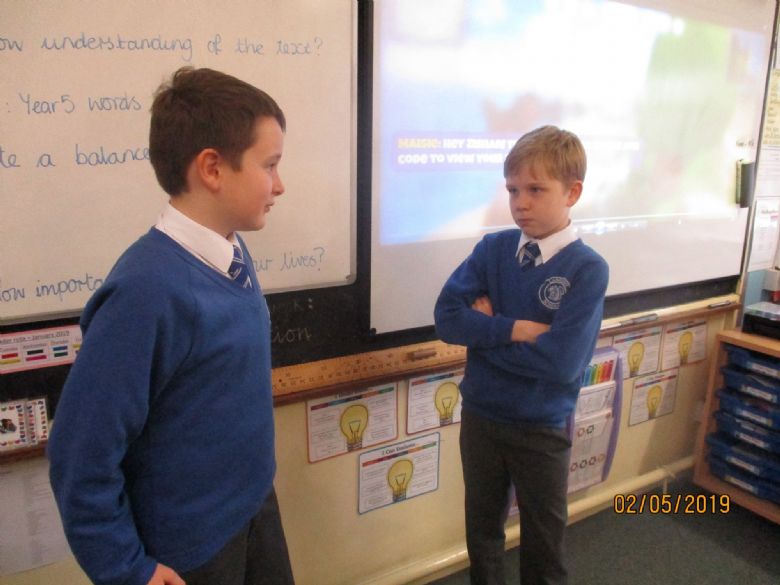 Circus workshop
The children had a great time learning new circus skills in their workshop to celebrate Chinese New Year. They needed balance, core strength, focus and perseverance to succeed. Well done all of you!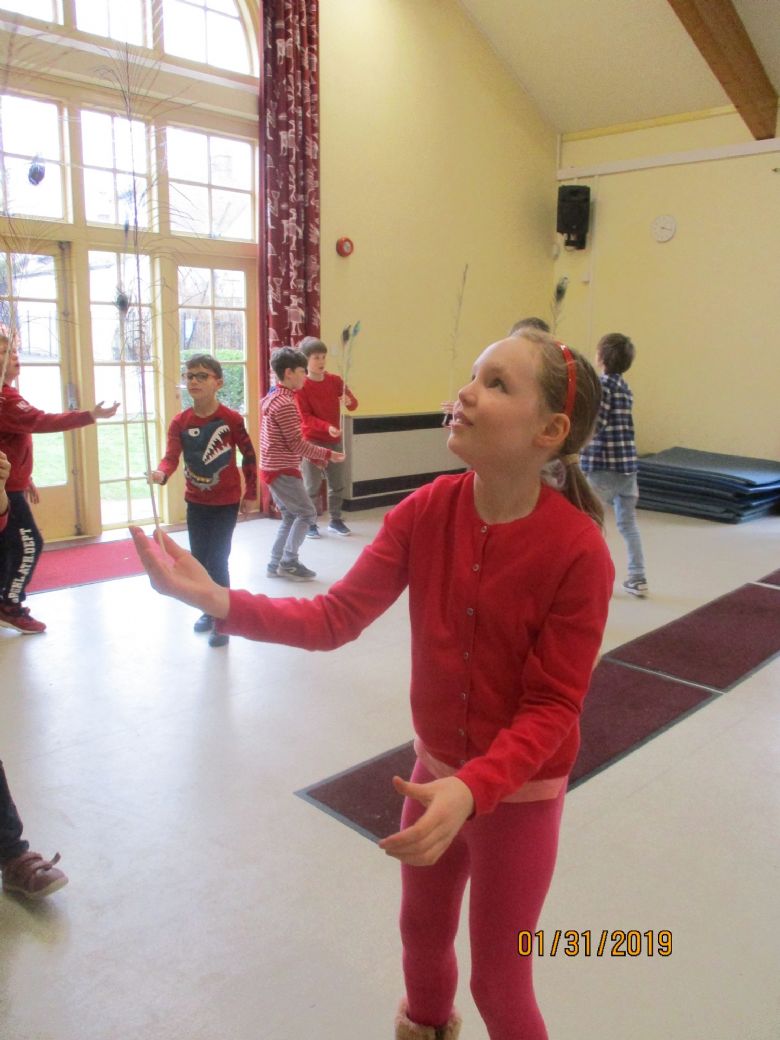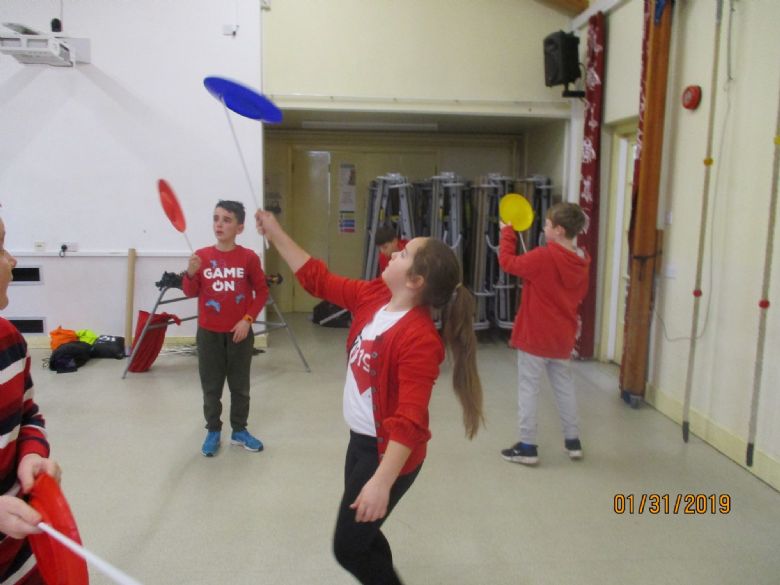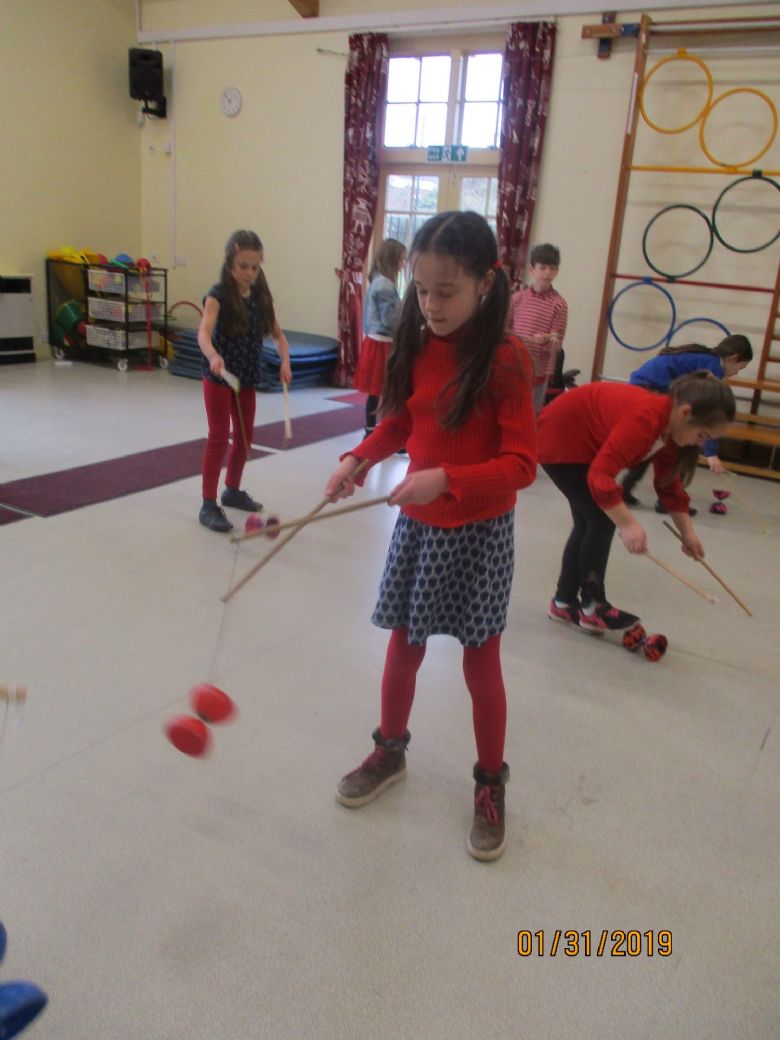 PE
A specialist PE teacher from Perins School came into Langrish to deliver a special PE lesson for year 5. The children tried out a number of inclusive sports, including seated volleyball. We will be looking for opportunities to squeeze some of these sports into our busy PE curriculum time.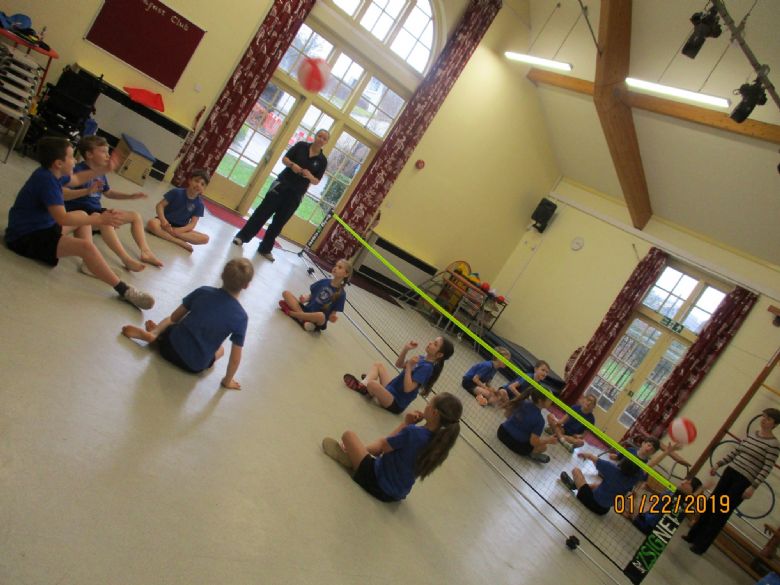 Cultural days
All the children enjoyed the two cultural days, as they completed a whistle stop tour of Europe. The children took part in a variety of activities, in mixed age groups, to help them learn about seven different European countries. Look out for more information and photos in The Nutshell.
Art
We kicked off the year on Monday by making clay monkeys, inspired by the work of artist Frida Kahlo, as part of our South and Central American Art topic.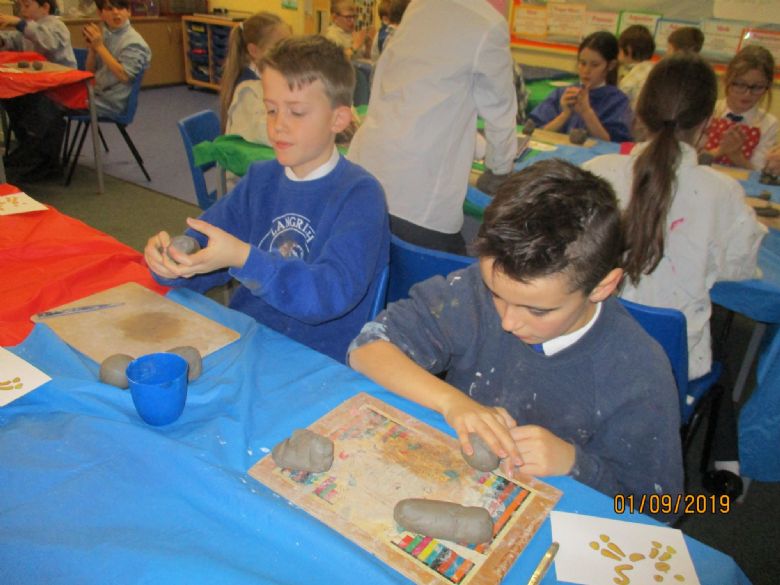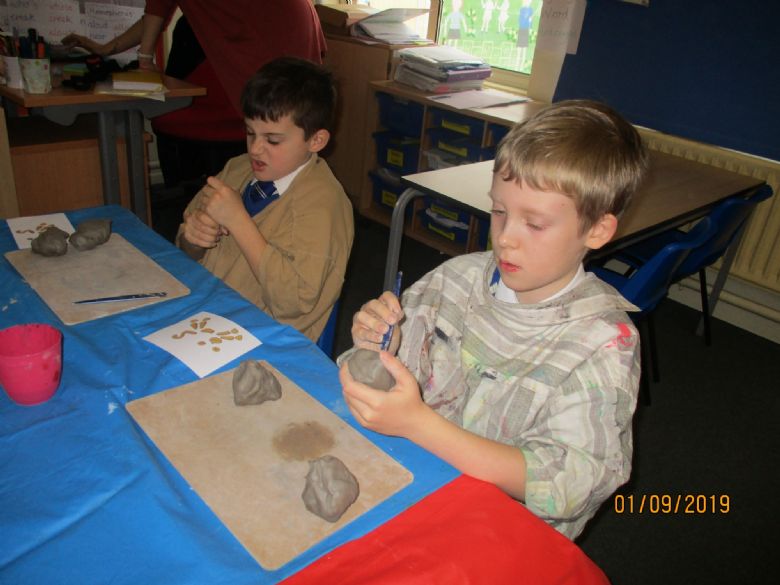 The Snowman book project
The children have worked so hard to publish their Snowman books. Once they were all completed, they shared their books with Year R, Year 1 and Year 2. Their stories were fantastic and the finished books looked superb.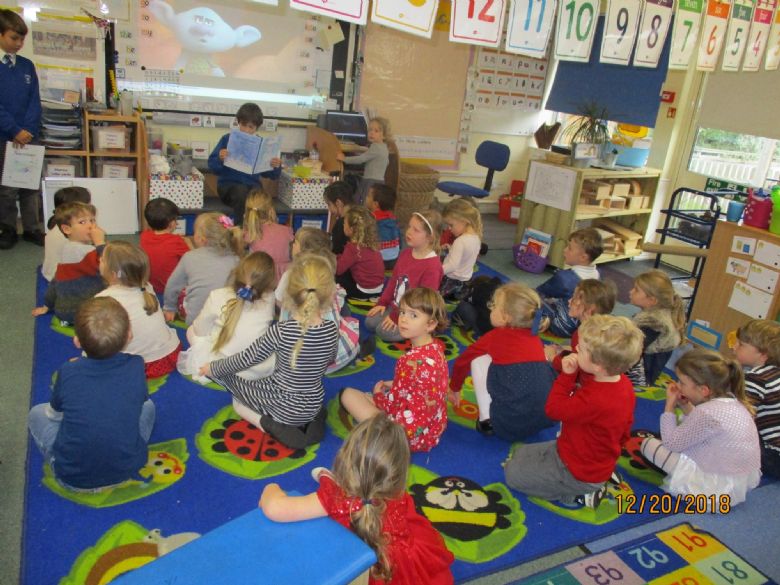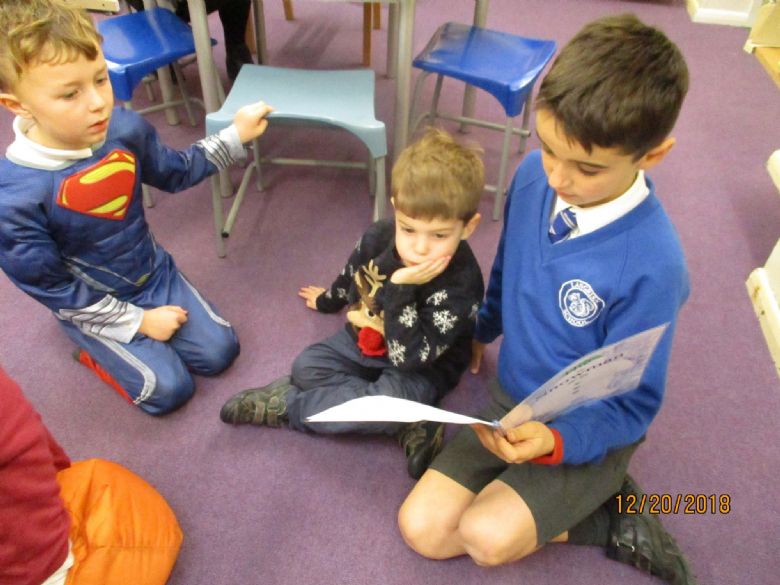 Christmas market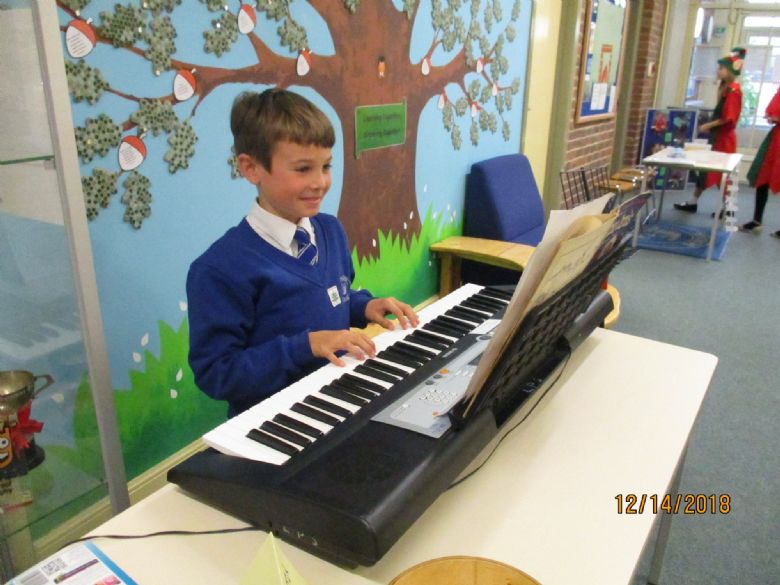 Thank you so much to all the buskers who added to the festive atmosphere and raised money for FOLS.
Gingerbread House
The children had a fantastic time designing, making and decorating their gingerbread houses. There is an album of photos in the Gallery.
Mindfulness meditation
We are meditating for five minutes at the beginning of each afternoon in order to refocus for our learning. You could also try this at home, maybe just before bedtime. There are lots of short videos for meditation for children on You Tube.
Pizza Express
Year 5 attended a pizza-making workshop at Pizza Express where they learned about food from around the world from the restaurant manager, who has worked at many top restaurants around the globe. He also talked about his experiences training to be a pastry chef for Gordon Ramsey, at Claridge's in London, and the commitment and hard work that it takes to make it in the restaurant business.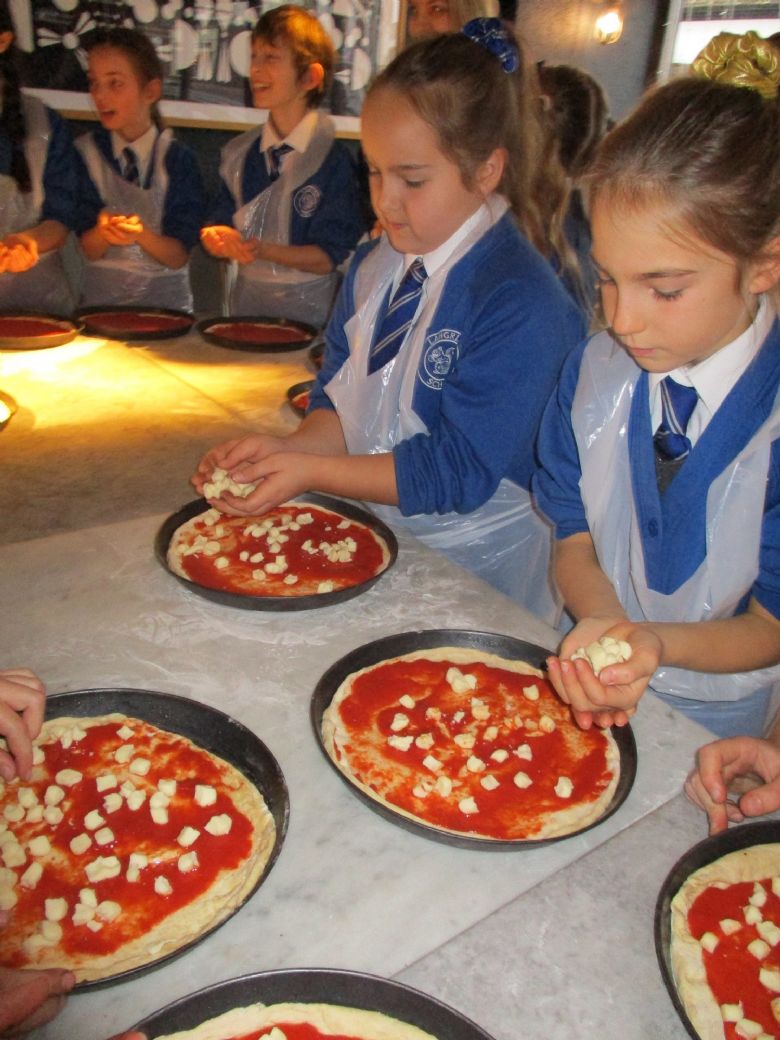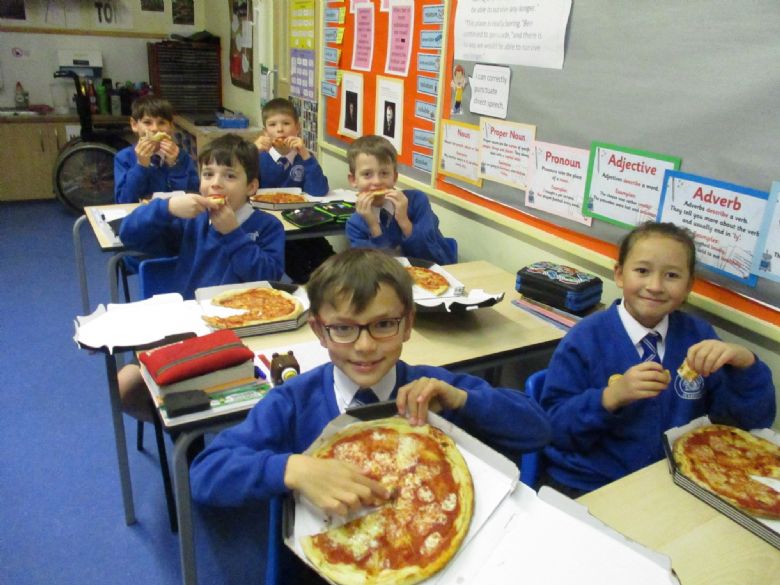 Investigating Materials
The children have been working scientifically during various practical sessions this half term. They have been investigating reactions, dissolving and whether lemonade is the same mass before and after it has gone flat.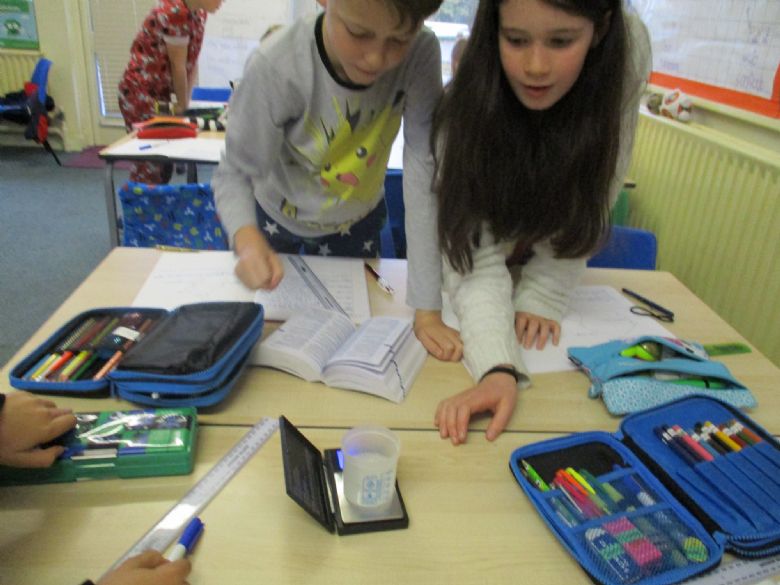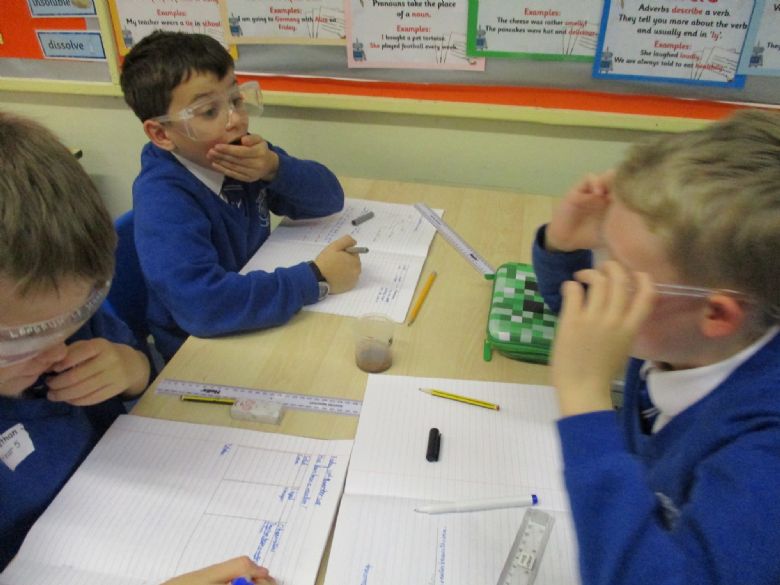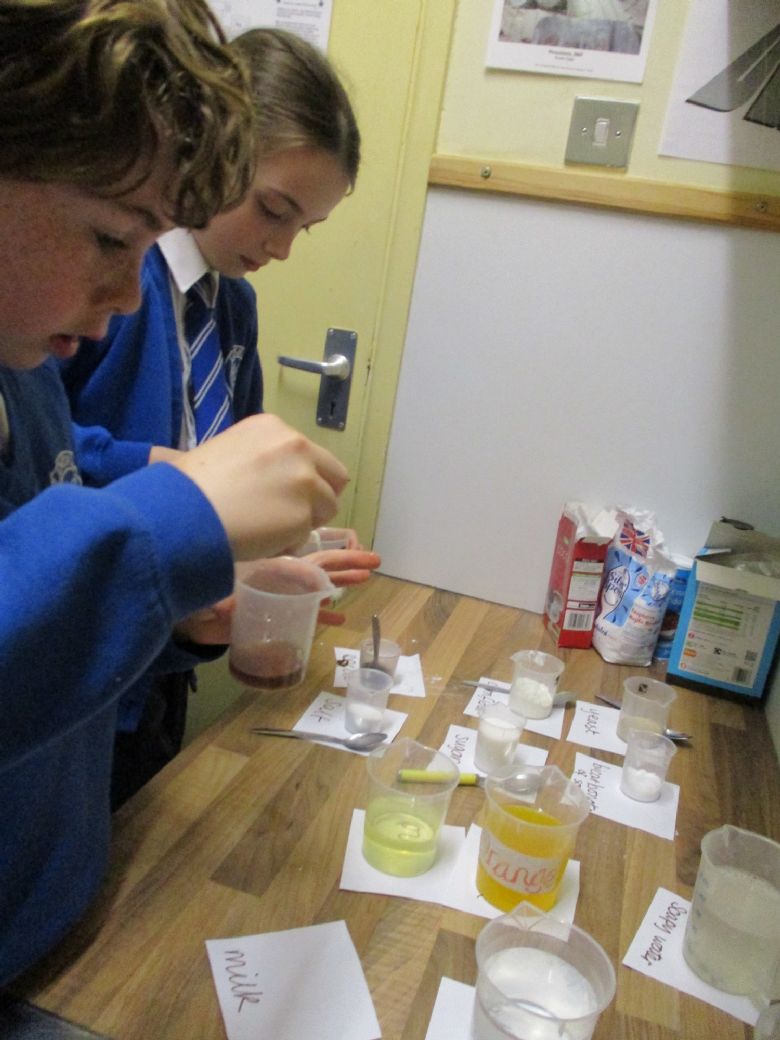 Shakespeare workshop
The children were lucky enough to attend another workshop this week- this time 'Romeo and Juliet'. They used freeze frames to explore different aspects of the play.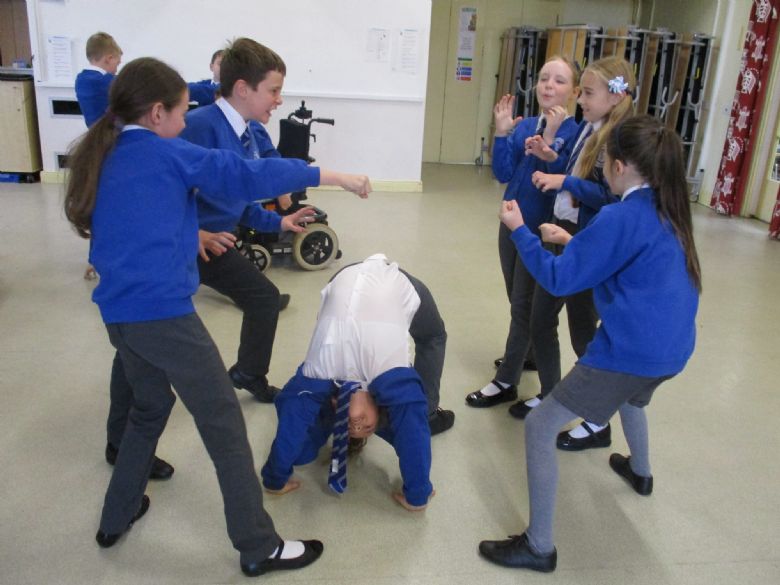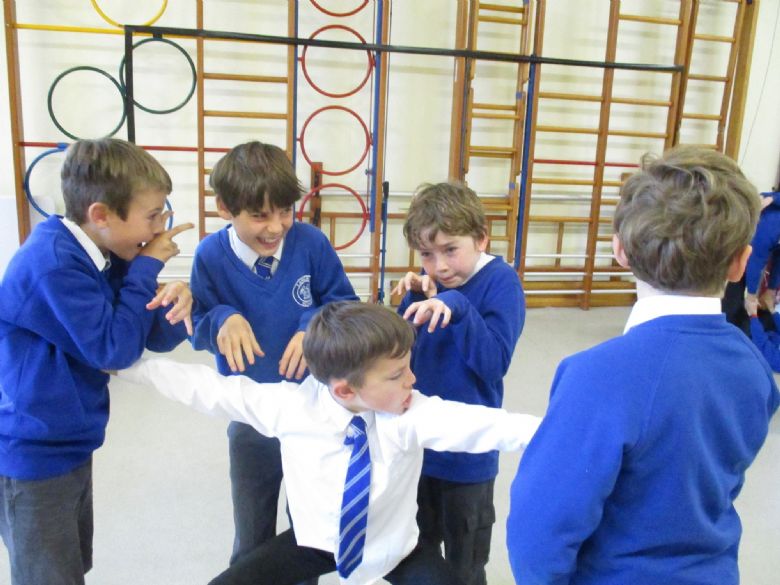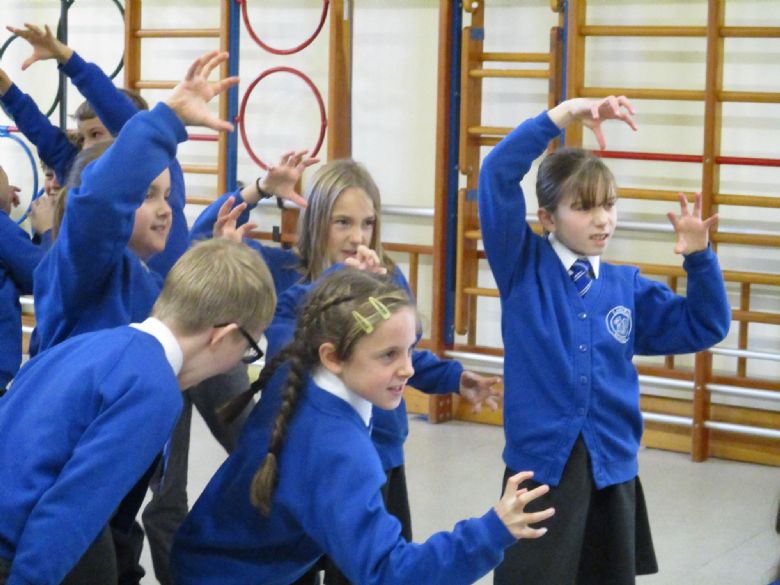 Year 5 World War I Day
The children looked great in their costumes and thoroughly enjoyed learning about the The Great War. They have written some superb war poems, produced very effective silhouette art and took part in a drama workshop. The day ended with a minute silence and each class performed their section of the whole school production.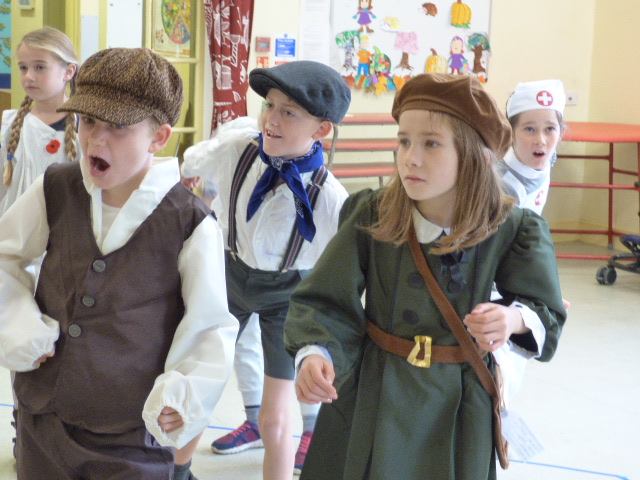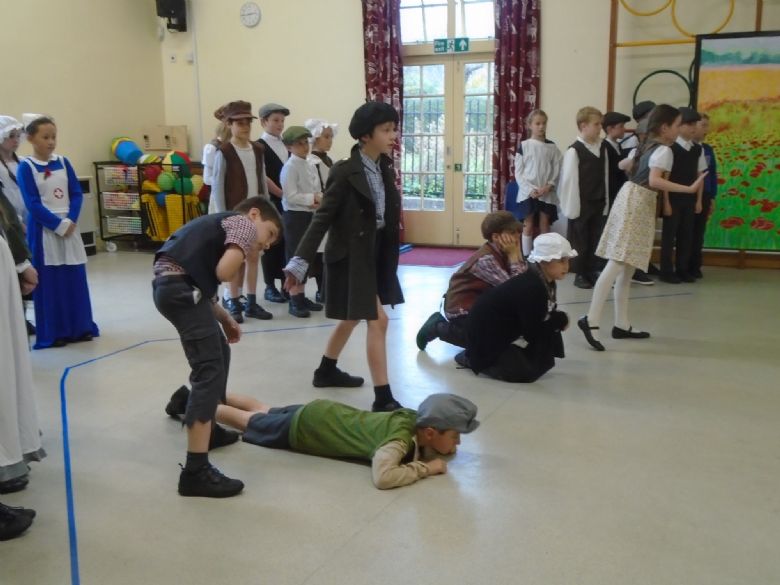 Shakespeare performance
We enjoyed a fantastic time at Ditcham park's performance of 'Comedy of Errors' this week. The children really enjoyed it and were super ambassadors for Langrish.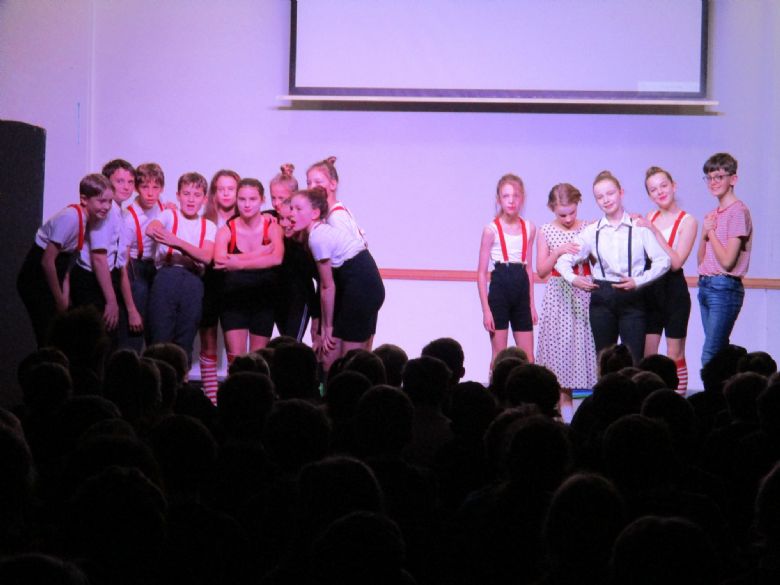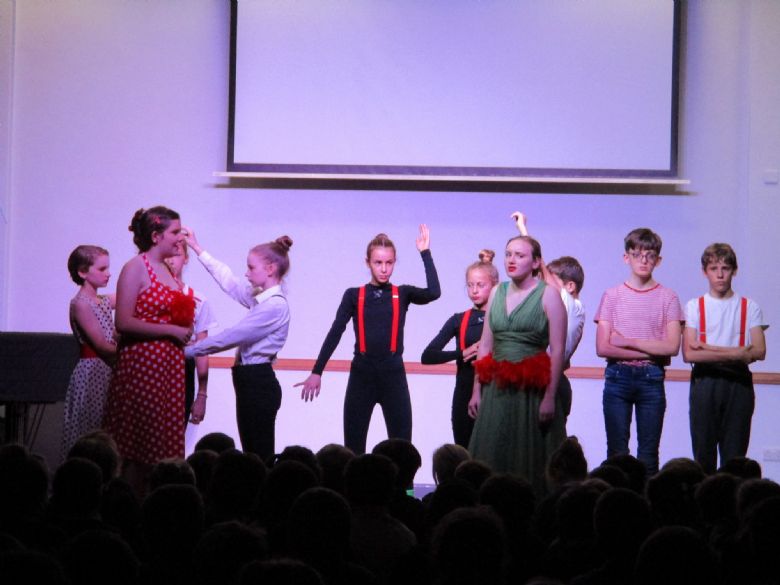 Open Classroom
Thank you so much to all the parents and grandparents who came to support the children at their class assembly about Diwali. The children planned and prepared it themselves in just three days! So a magnificent well done to them all. The class room was buzzing afterwards with conversations about the children's learning. This support is so important for the children's progress, so thank you once again.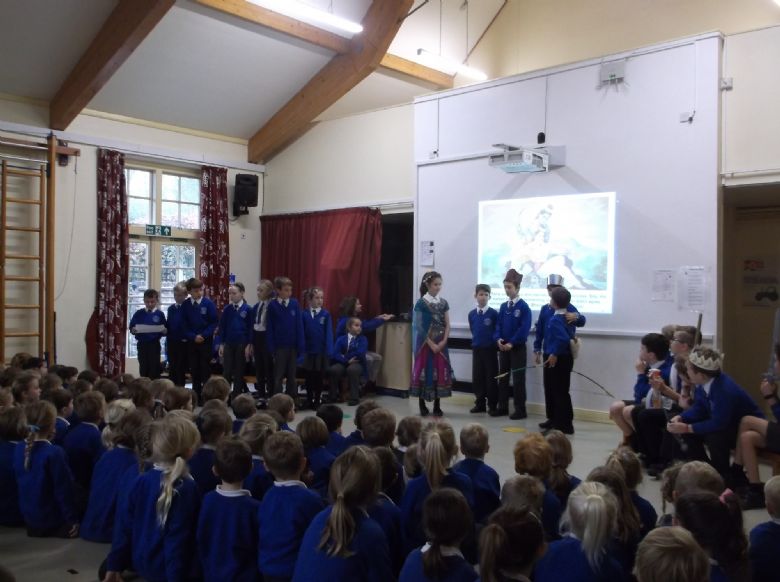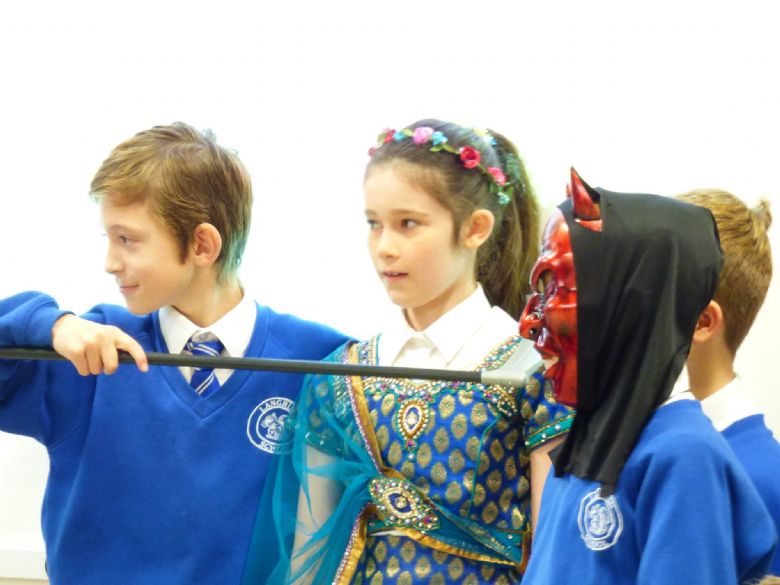 Shakespeare workshop
Thank you much to Head of Drama, Susie Wey, for coming into school to run the workshop. The children were amazing; confident and resilient.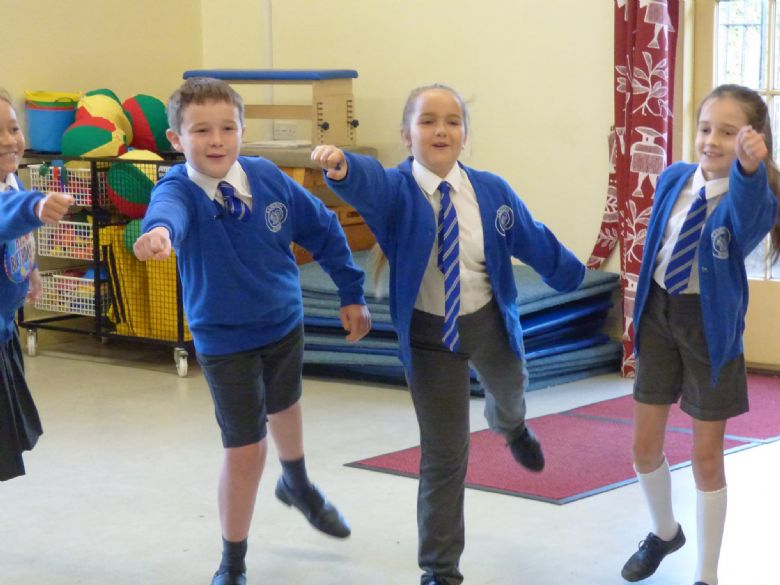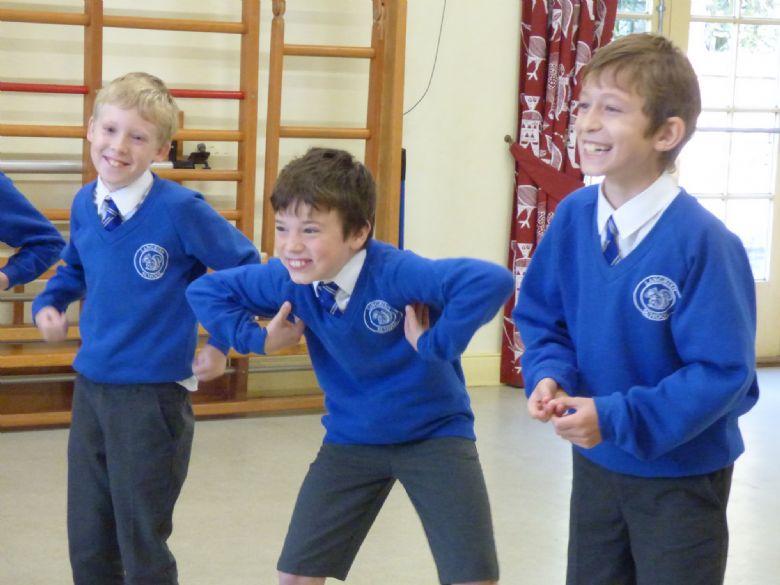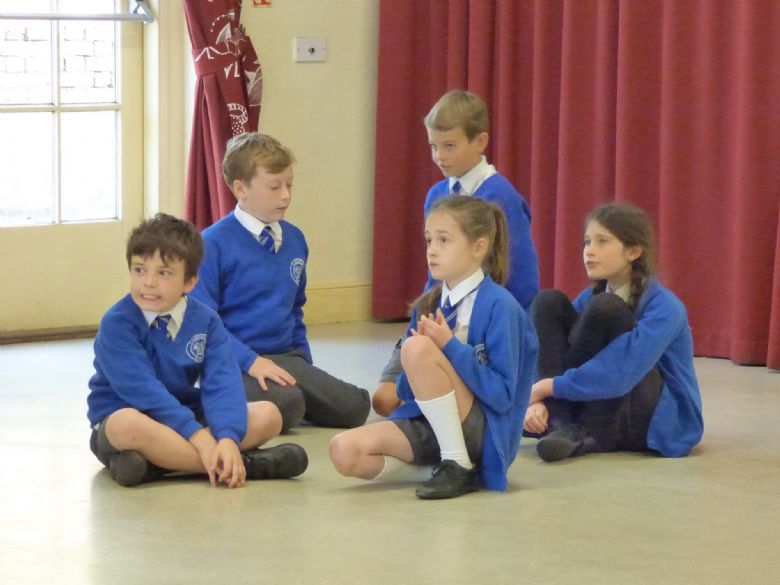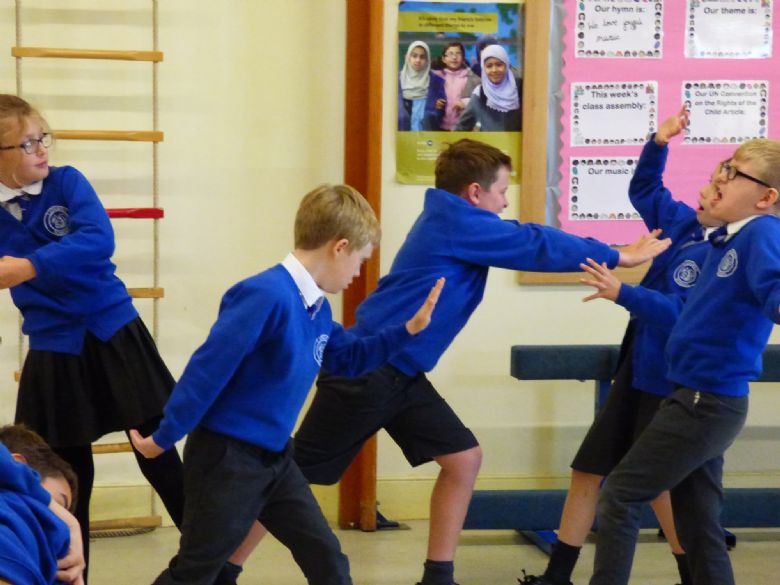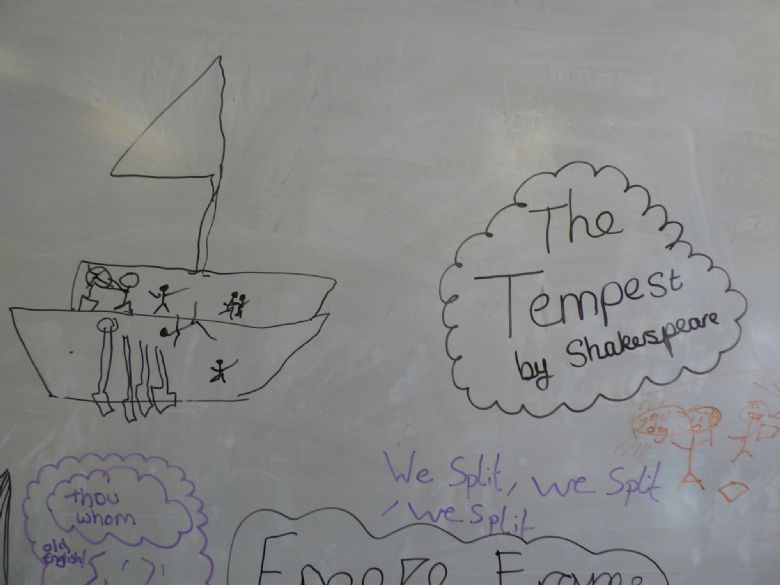 History
Well done to all the children on the presentation of their immigration projects. They were amazing; very informative, well researched and all so different!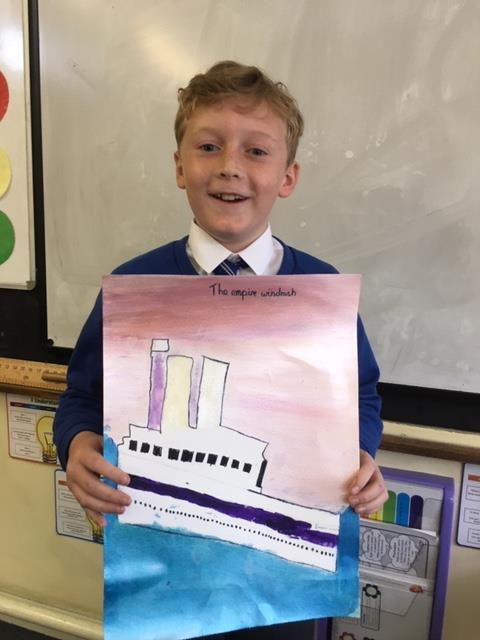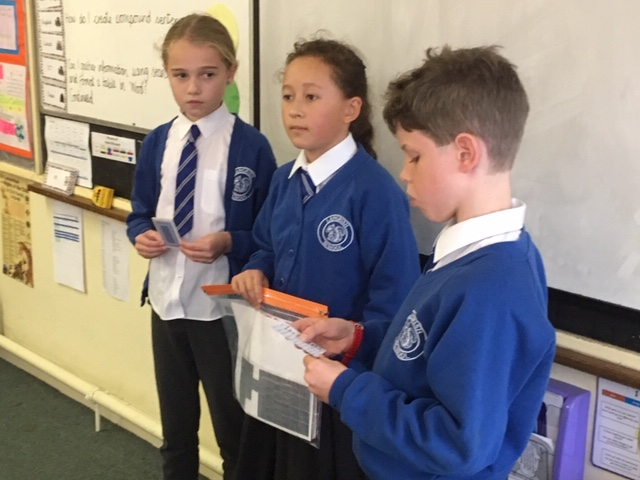 Science
We have been investigating the suitability of different materials for different jobs this week. For example, which materials would be most appropriate for a black-out blind, switch or insulating cup holder.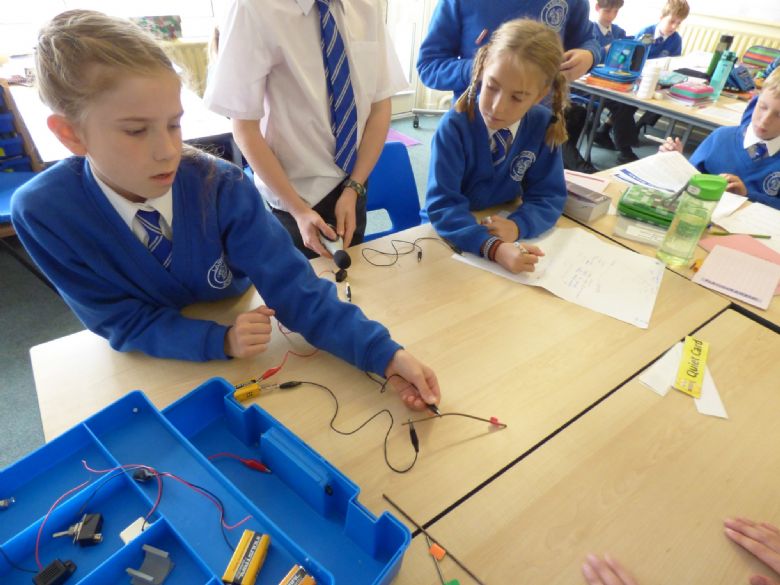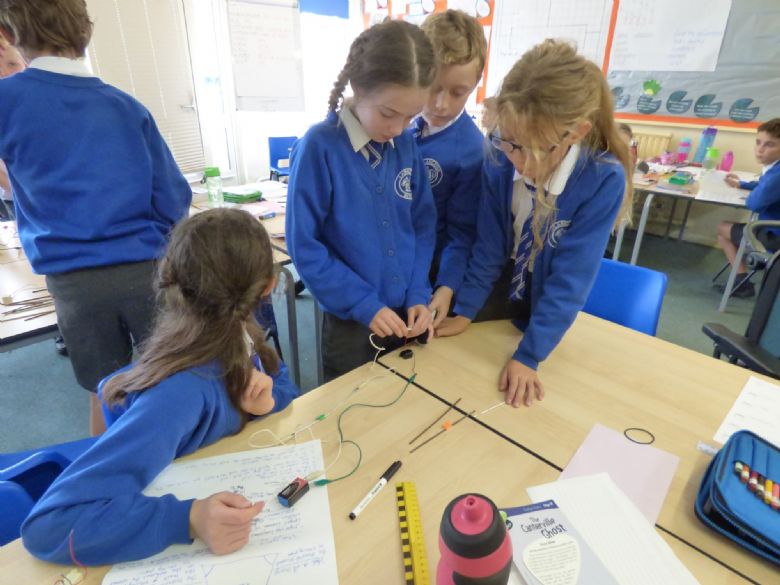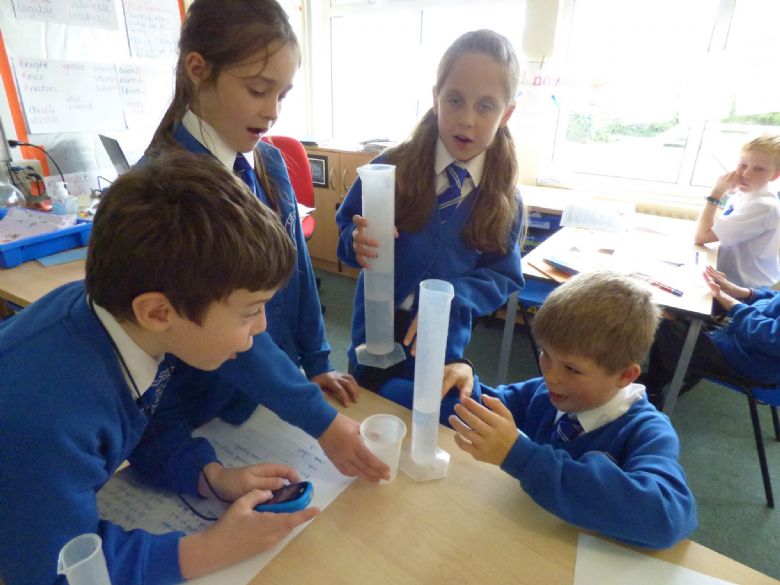 PE
During our gymnastics lessons we have been learning about shapes and balances. Which shapes and balances have we practised? Which ones are shown here? Practise them each day to improve your core strength.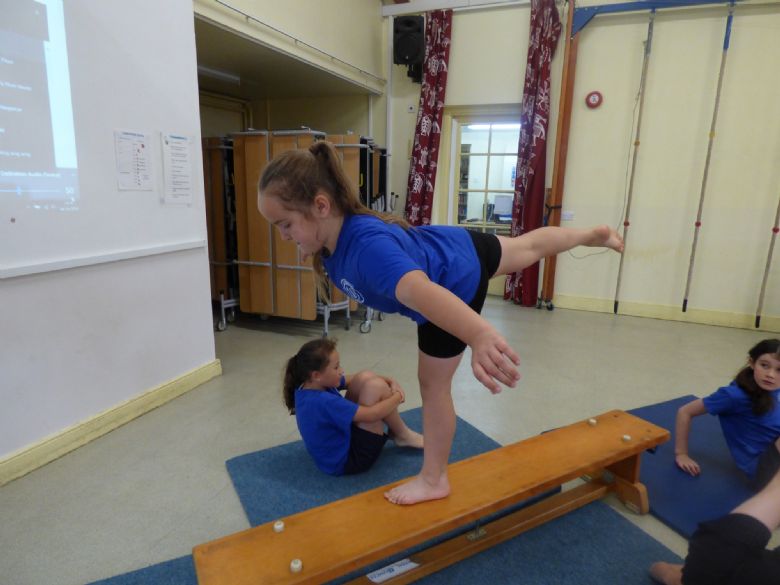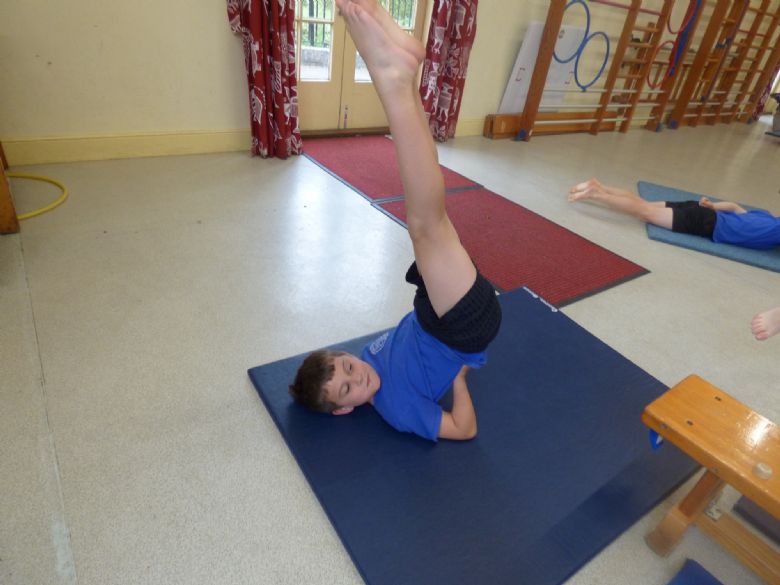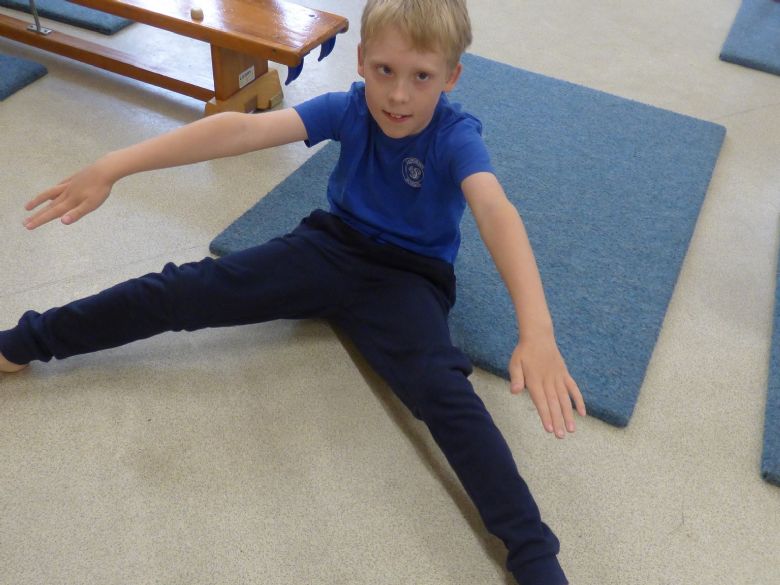 Maths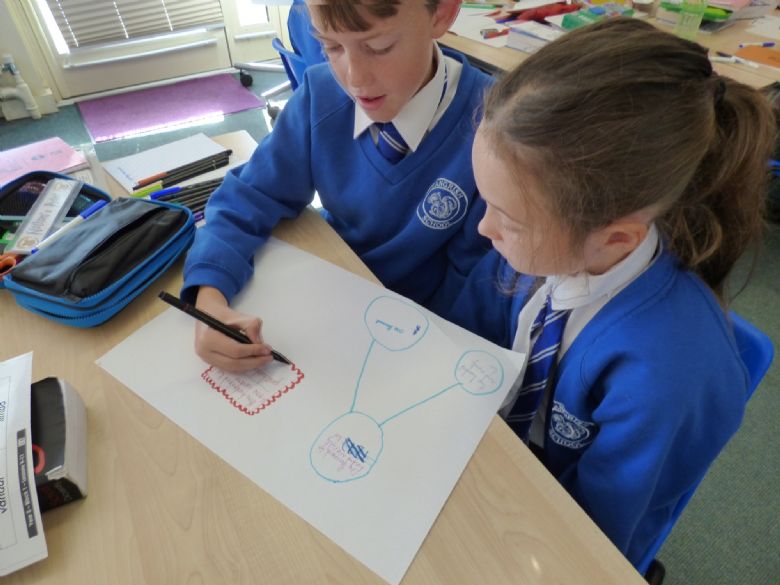 At the start of each new unit, we complete an 'Anchor Task'. These are concept based investigations which allow us to assess the children's understanding of the new concept. This week, we completed a task using the part-whole model to check understanding of addition and subtraction.
History
Have a look at our 'Immigration' topic learning wall. What can the children tell you about what they have learned so far. Can you find definitions for the keywords?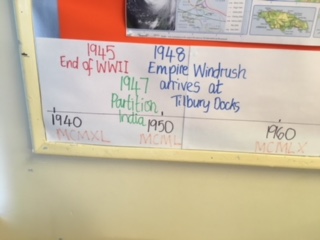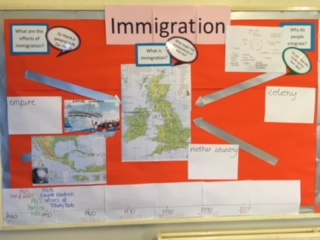 PE/Science
Year 5 joined Year 3 this week to investigate whether they could run faster than Usain Bolt. Do you think they can?
Our Class Charter
We have completed our class charter, which is up on display in the classroom. The children decided upon the articles from the UNICEF rights of the Child and then thought about how adults in school will ensure that all children access these rights. The charter formed a starting point for a discussion about what our learning environment should be like. Ultimately, this has resulted in our Class Rules.

Roles of responsibility
Well done to all those who put themselves forward as candidates this week. You all gave superb speeches. Many of the class have been chosen to be librarians and we also elected our School Council Rep, Arts Ambassador and Rights Respecting Reps.
Fire Service Visit
The children enjoyed the workshops with the Hampshire Service this week. They learnt about fire safety in the home and road safety too.
---
---