Mrs Jones
Friday 18th October
Theme of the week: Challenge "I challenge myself to use powerful vocabulary in my writing and to complete problem solving questions in Maths "
Class Discussion: Why do I feel safe at Langrish? " There are lots of adults on the playground and they are all looking out for our safety."
Home Learning Menu:
Please record the date and underline it at the start of each week's log. Children, please record the home learning that you have done each week. Presentation in your Home Learning Log should be neat, as it is in your school books. Edit the writing you have done for CUPS ( capital letters, usage, punctuation and spelling). Talk to adults at home about how we edit.
Interactive Resources website; a few people have reported that activities won't launch. It needs to be flash enabled. Chrome is a good web browser to try and it is unlikely to work on an iPad. If you are struggling to find a suitable device at home, Petersfield library have computers that you can use free of charge even if you are not a library member.
Maths: Look over your recent post-assessment for 'Addition and subtraction'. Do corrections and practise some of the skills that you found challenging.
English: We haven written newspaper and magazine articles this week in class. Read a news article at home and discuss it with an adult. Complete one of the sections on page 37 of your Reading Record, including the brief summary.
Spelling focus next week: -Homophones (including, but not exclusively, isle/aisle, aloud/allowed, affect/effect, herd/heard, past/passed)
History project: After gaining independence from the Britain, 49 former colonies joined the Commonwealth of Nations (or simply the Commonwealth, as it is known today). Complete a piece of personal research (remember to use a range of primary and secondary sources), writing a report about the Commonwealth that explains what it is and what the countries that belong to it want to achieve, the benefits to be gained, along with a map naming all the nations that are currently members. A possible starting point is the Young Commonwealth website at www.youngcommonwealth.org/our-story/.
A Taste of our Learning:
Significant People Day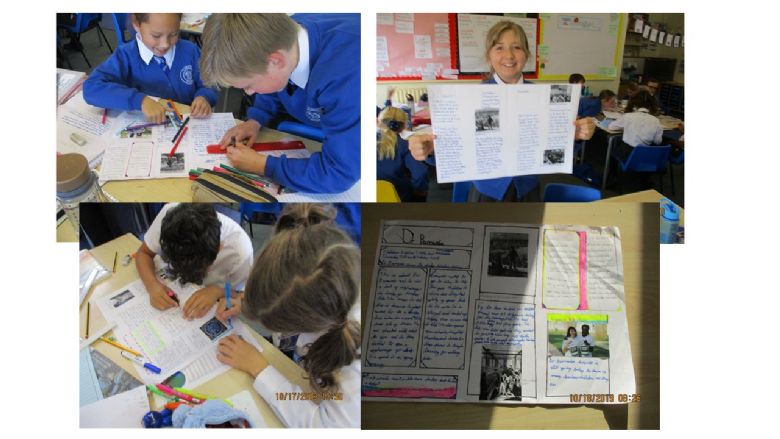 Year 5 learned about Dr Thomas Barnardo's life and work and then they produced a magazine article explaining his significance. They looked at the postive contributions he made as well as the controversy that he created at the time as well as more recent scandals associated with the Barnardo's charity in the mid 20th century.
The following day, they looked at the other classes' learning and then debated the relative significance of each of the six significant people studied.
Playleading: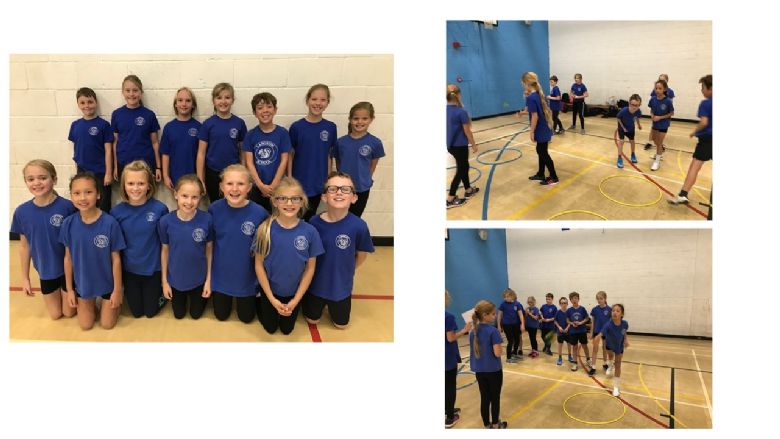 Fourteen children from Year 5 attended a Playleading course at Bohunt School where they: learned about leadership and communication skills; designed games; and carried out risk assessments, taking into account the equipment, space available and participants . They were all impeccably behaved and the course leader commented on their resilience and 'have a go' attitude.
Maths
Before we begin each topic in Maths, we carry out an 'Anchor Task'. The children do this in pairs or threes and it gives the teacher an opportunity to assess the children's understanding of the concept rather than the knowledge and skills which would be assessed in a more traditional test. There is no input and limited guidance from the teacher so the children really enjoy having the freedom to explore the concept freely - with no right or wrong answers! The powerpoint that we used for this task is attached below.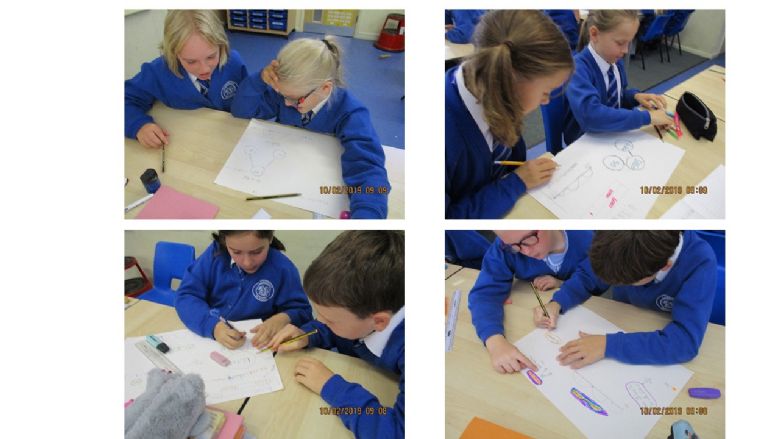 Science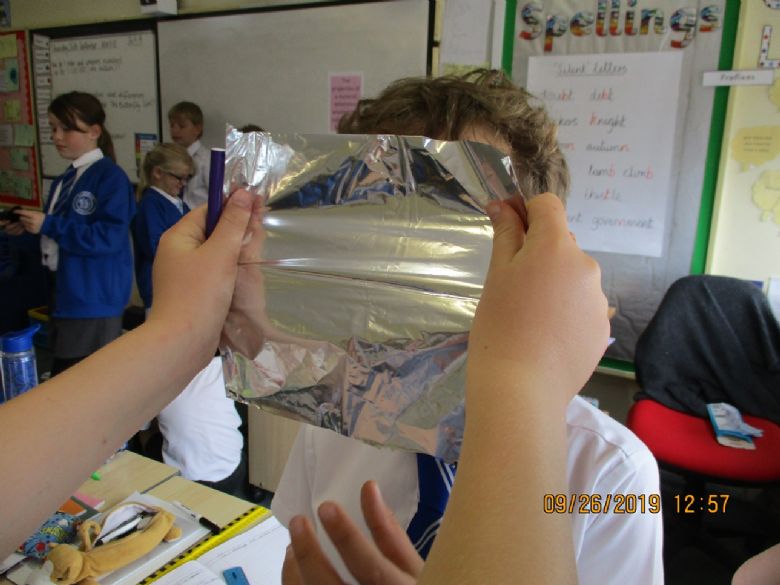 Year 5 pupils have been developing their 'Working Scientifically' skills by identifying and controlling variables whilst investigating the most suitable material for a blackout blind.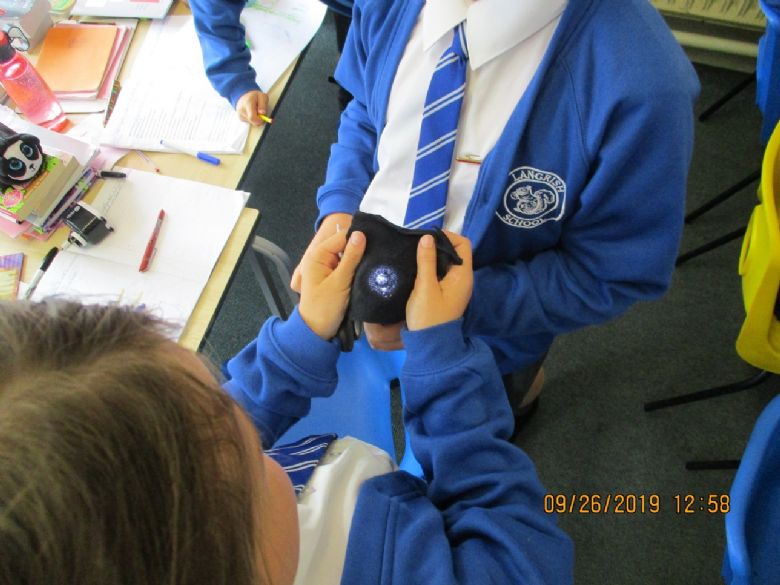 Fire Service visit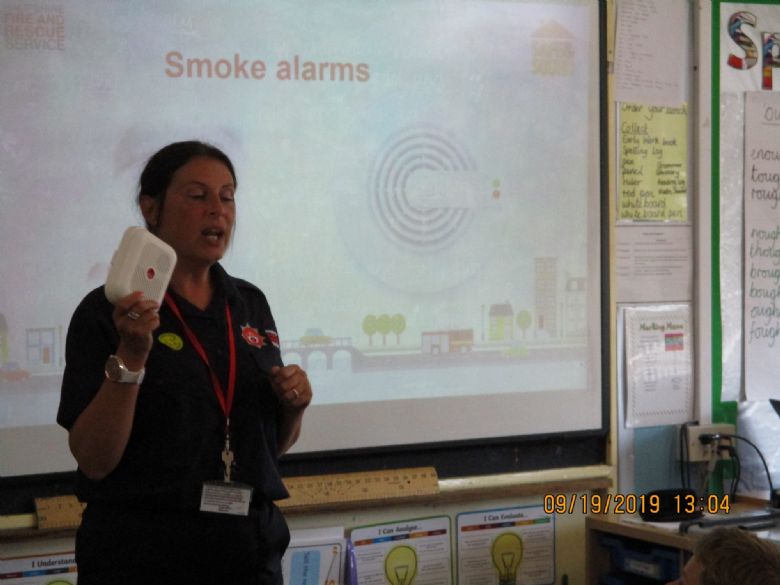 The Fire Service visited this week to talk about fire safety in the home. The children have all taken home a plan of their home which they can use to discuss an evacuation plan with adults at home. Tracy, the fire Leader, was really impressed with our knowledge. Can you explain to an adult at home the meaning of the following words?
arson
guilty by association
spontaneous combustion
toxic
School Parliament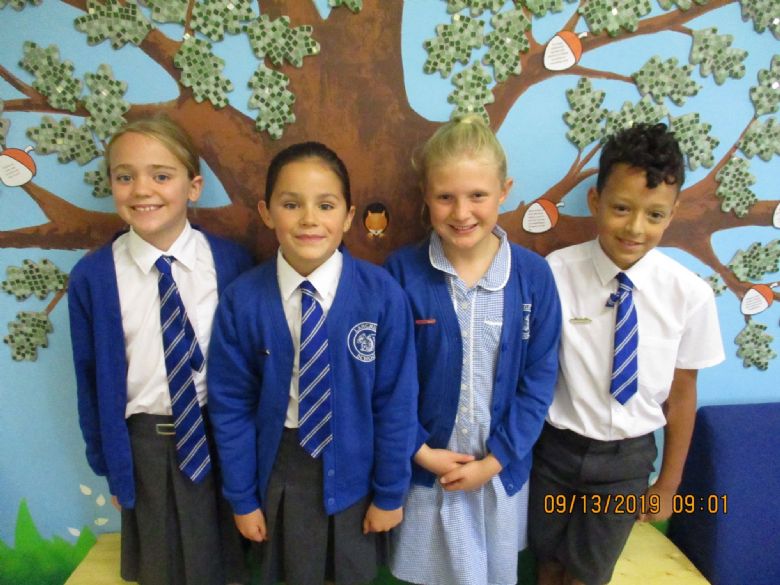 This week Year 5 elected their new School Parliament representatives (School Councillor, Rights Respecting representatives and Arts Ambassador).
Well over half of the class put themselves forward for these positions and there were several rounds of voting before the final candidates were elected. Well done to everyone who went for these roles. It's not easy to stand up and make a speech but all the children should be proud of themselves.