Mrs Jones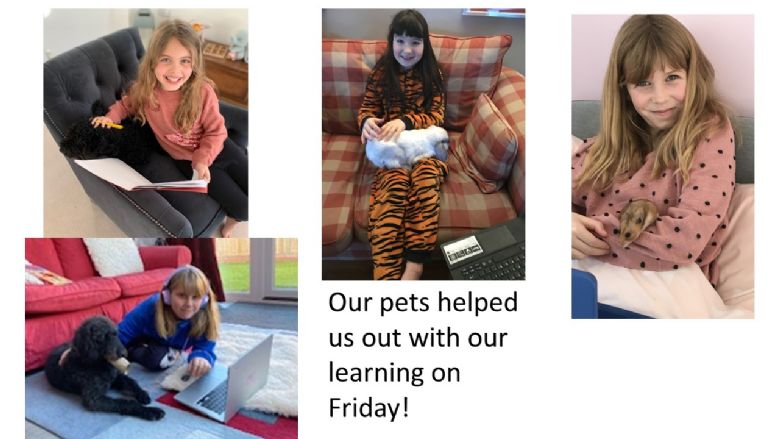 News
There are free resources available at Oak Academy Free Library. There is a book per week, along with an interview with the author and accompanying activities.
Lockdown Learning Timetable: Monday 25th January 2021
Good morning! I hope that you have had a relaxing weekend.
8.30 Early work: Maths Flashback Starter Activities (revises previous learning from Year 5 and previous years too) Each day I would like you to start your Maths learning with one of the slides from this Flashback Powerpoint (saved in One Drive: Daily Maths resources). It will stay there for the duration of the topic. Start at slide 1, completing one slide each day, and progress each day. The answers are included on the Powerpoint so you can check your work (watch it as a presentation so that the answers only show as you click on) .
8.45 - 9.15: TEAMS meeting We will discuss the new day's learning.
9.15-10.00 Maths: You can see where the methods we are using fit into the maths progression of skills across the school here: Progression of skills.
Main activity:
Today you are going to divide 4 digit numbers by 1 digit numbers, with remainders, using the formal written method for division (bus stop) which is new learning for Year 5.
Use the recap video (Divide with remainders) to learn about how to deal with remainders.
Complete the main activity sheet and self-mark (One Drive- Monday Maths). The first three fluency questions guide you through the formal written method (bus stop). Questions 4-8 are problem solving and reasoning therefore I haven't put any extension work on today as I think there is plenty of meaty learning to get your teeth into already.
10.00 - 10.15 Break.
10.15 - 10.45 History:
Topic work for the next two weeks
The Ancient Maya Civilisation Project
For your history this half term, you will be learning about The Ancient Maya Civilisation. There are seven questions and an activity to go with each. Each activity will probably take more than one day so this project is for two weeks. There are also some extra activities at the end if you run out of things to do or just want to learn more. I have tried to give you as little printing as I can. You won't need all the attachments or PowerPoints on the class page and/or One Drive so don't print them until you are sure you need them. I hope you enjoy it! Mrs Rawlings
10.45 - 11.45 English: We are starting a new topic today. All of the Resources are saved on the One Drive. You don't need to always print out all of the sheets. You can think of ways to record your learning directly into your red books instead.
Who is this? Where have they come from? Are there more of them? What sort of person are they?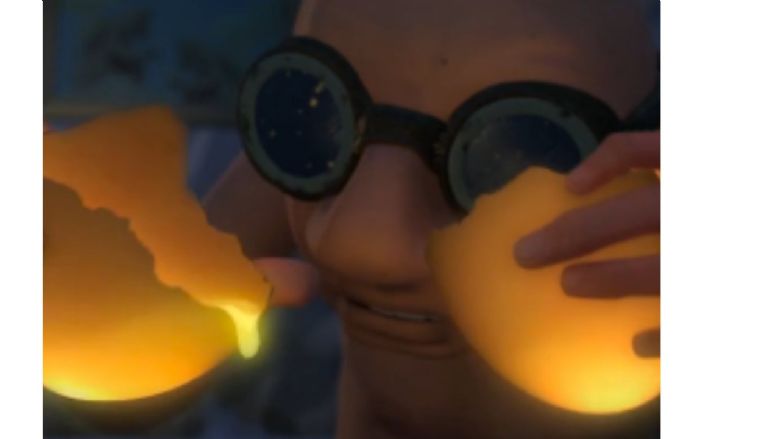 Watch this short film on Literacy Shed or Vimeo. What do you think of the character now?
Watch the first 50 seconds again. Use Resource 1a and annotate the picture using powerful, thoughtful and precise vocabulary (words and phrases) to describe the physical characteristics to someone who has never seen them before.
Now, you need Resource 1b. Underline the descriptive language and expanded noun phrases.
Main activity: You are now going to use your notes from 1b and the expanded noun phrases from 1b to write a character description. Describe their physical appearance and other aspects of their character too. If you want to really challenge yourself, then look at Resource 1c before you begin.
If you want to extend your learning today:
Choose three of your words from Resource 1a and find synonyms for each one
or
Draw a wanted poster for the character. ( You could pretend he was seen by a child who is trying to explain to an adult what they saw.)
11.45-12.00 TEAMS meeting to feedback from the morning's learning.
12.00- 1.00 Lunch
1.00-1.30: The Hampshire School Games Lockdown Challenges are back!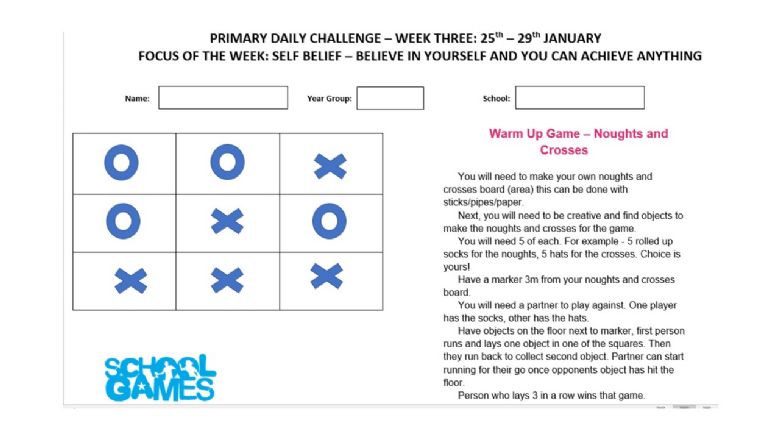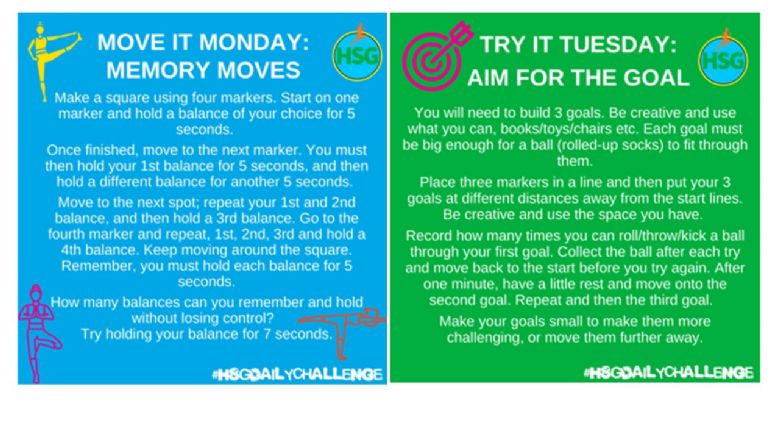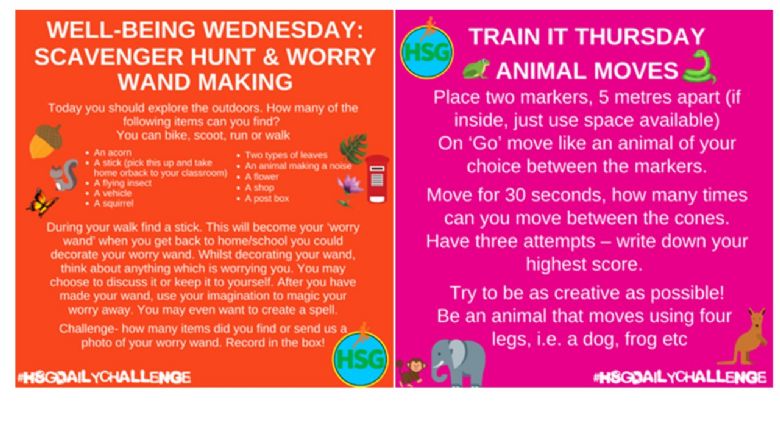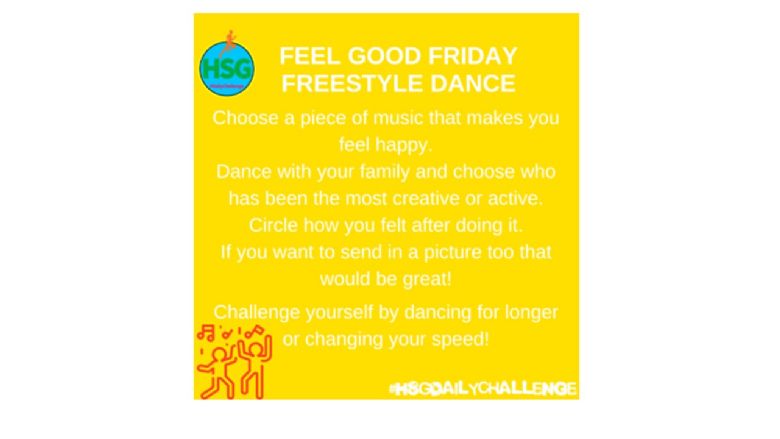 The rest of the afternoon is your own to use as you (or your parents) wish:
Finish any outstanding work from this morning; daily reading (remember to log completed books as normal in your Reading Record); daily practise of new and previous spelling patterns on Spelling Shed; daily times tables practice; do your exercise; be creative, play and relax!
There are loads of ideas on the COVID pages of our website for PE, Music (login to Charanga Yumu for the assigned unit- Make You feel My Love) and PSHE if you want to explore further.
Don't forget the usual websites if you want to use them:
https://www.interactive-resources.co.uk/
https://www.purplemash.com/sch/langrish
https://www.bbc.co.uk/bitesize
A Taste of our Learning
Last week of term!
Despite last minute changes of plans due to the weather and Covid restrictions, the children still enjoyed a fabulous party day and Christmas Jumper Day! We played games, ate s'mores and sang songs outside, watched the spectacular Dick Whittington pantomime streamed from the Kings Theatre Portsmouth, pulled crackers with our Christmas lunch as well squeezing in a Christmas film.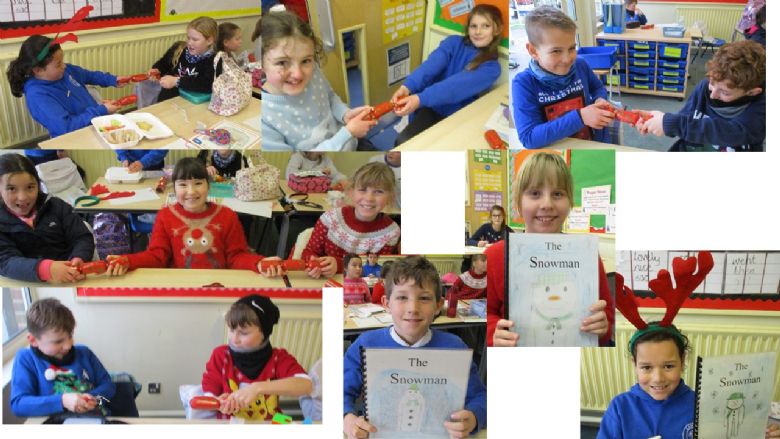 World Faith and Philosophy and our natural handmade Christmas tree.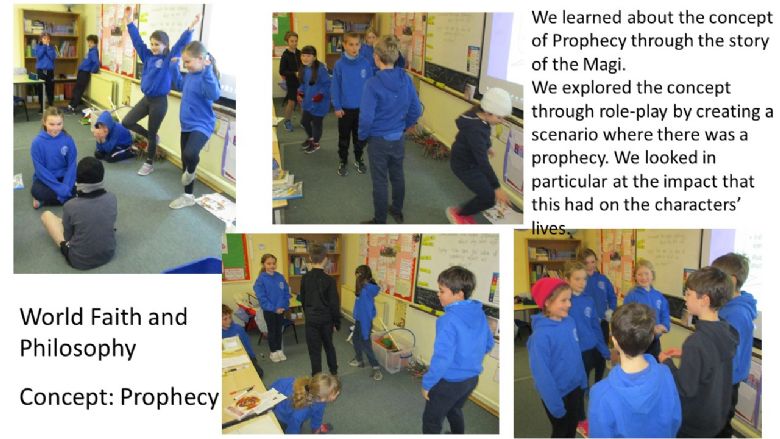 Rev. Ball joined us on Thursday and I was impressed by the children's recall of their learning and by their sensible questions.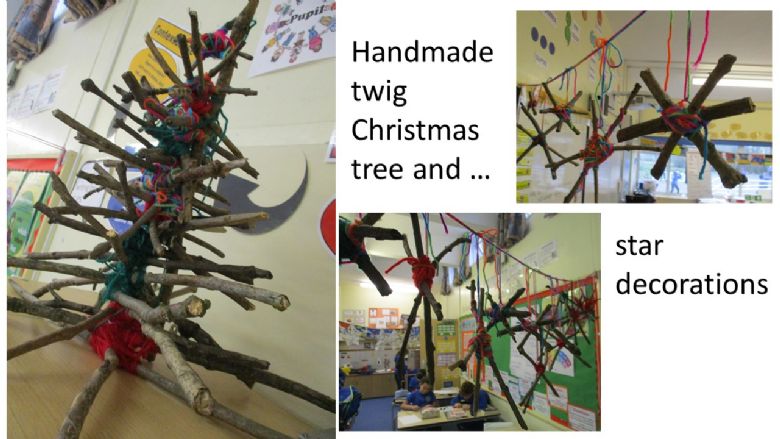 Computing and Christmas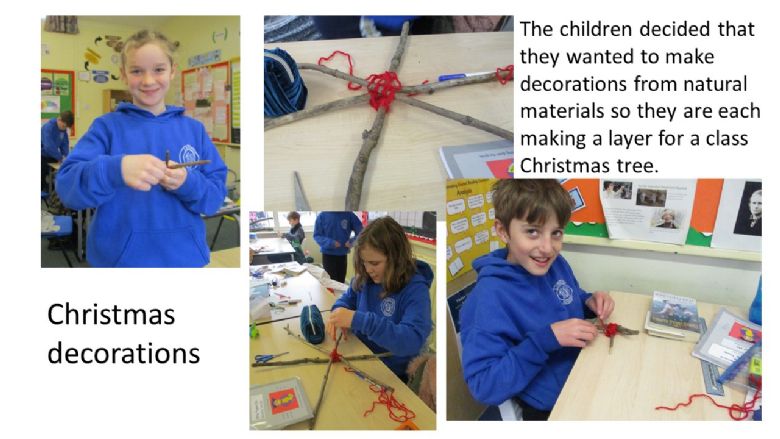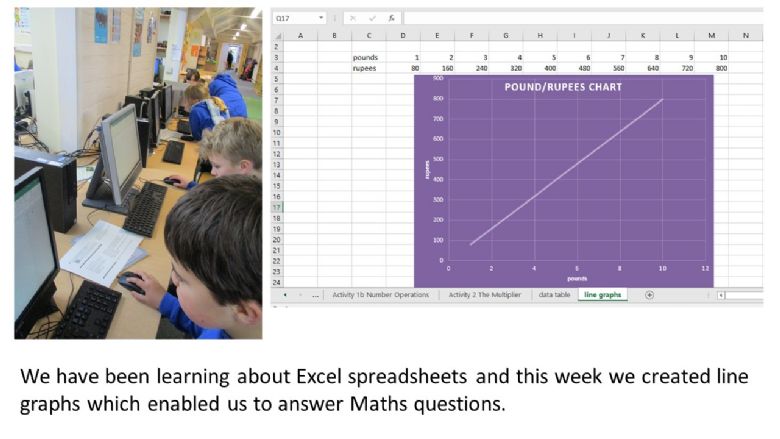 Music and DT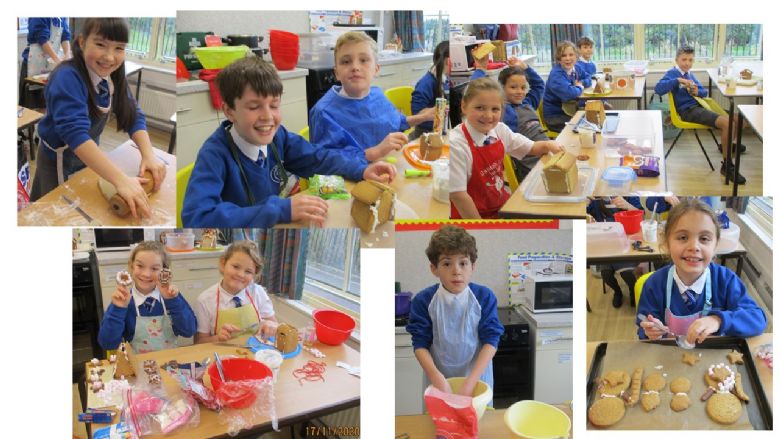 The children had an amazing time making their gingerbread. They learned some very tricky skills, such as: weighing and measuring; rubbing in; rolling out; cutting out as well as assembling and decorating.
They all looked amazing and, I hear, were very tasty too.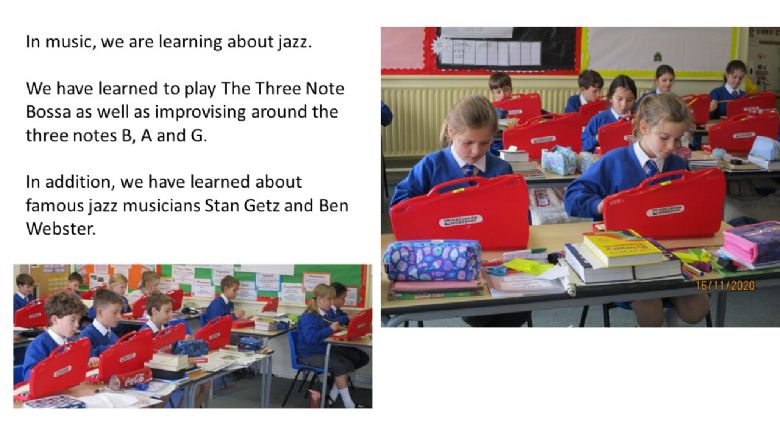 Anti-bullying, English and Science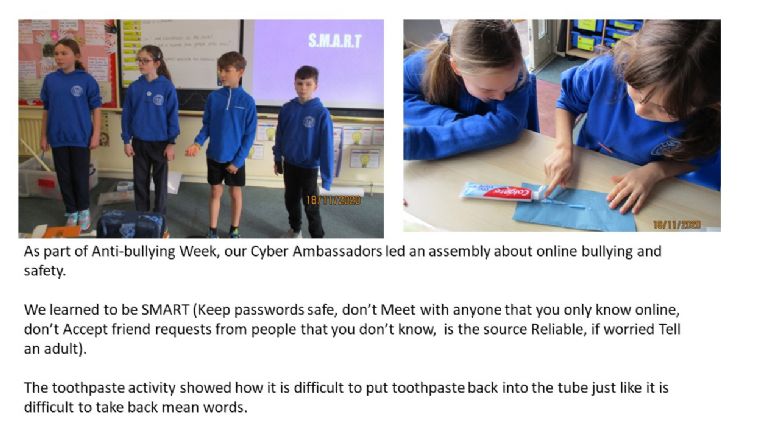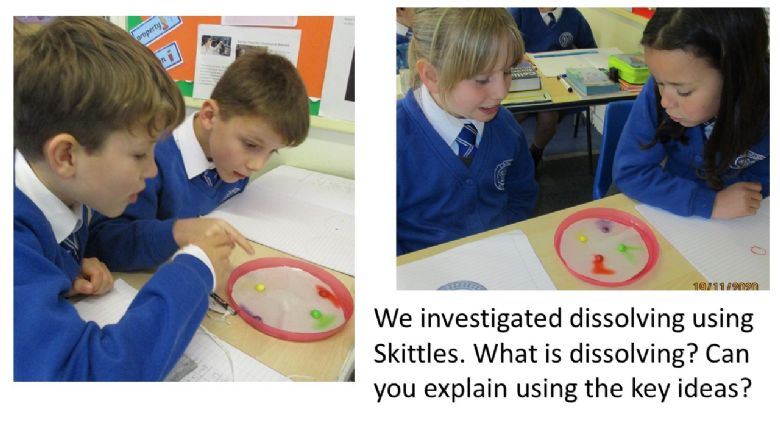 Summer Reading Challenge and Science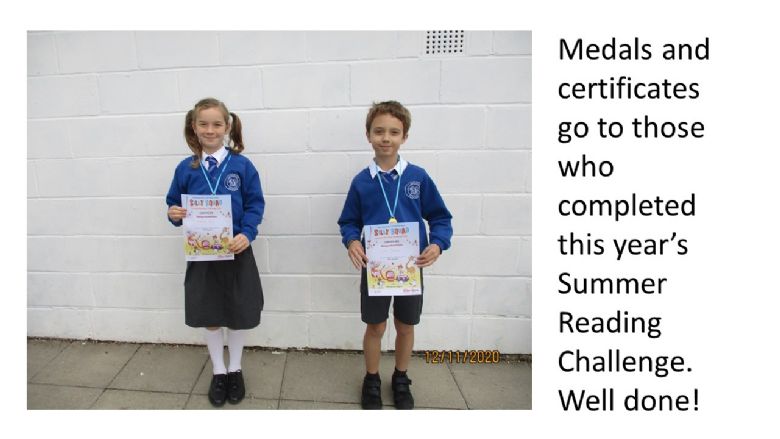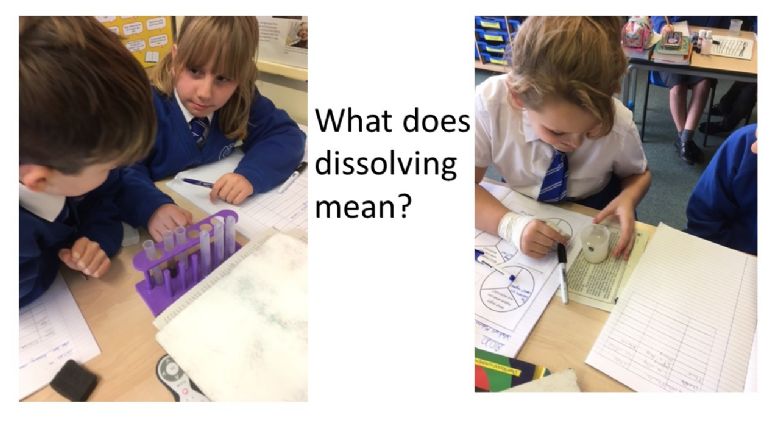 Wizard of Oz performance ( Also check out our Take One Picture Nutshell)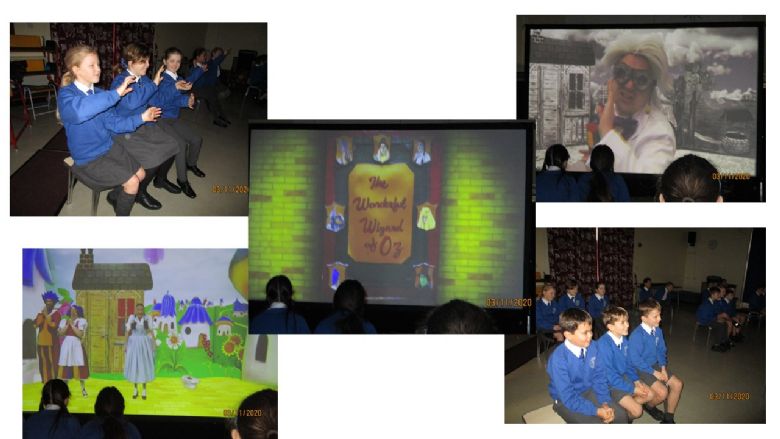 World Faith and Philosophy and Rights Respecting Charter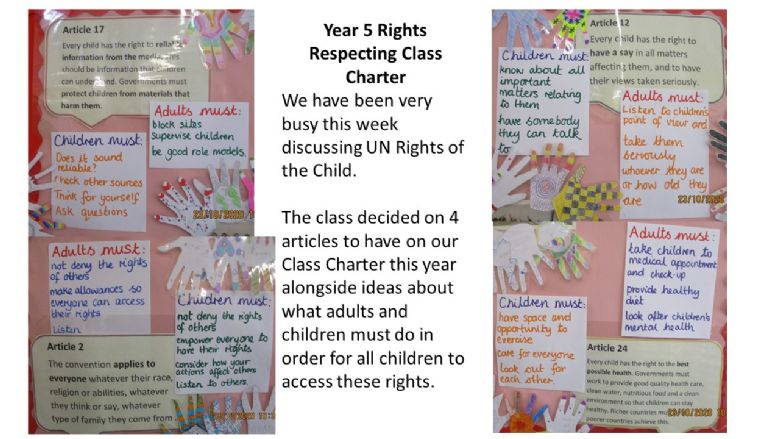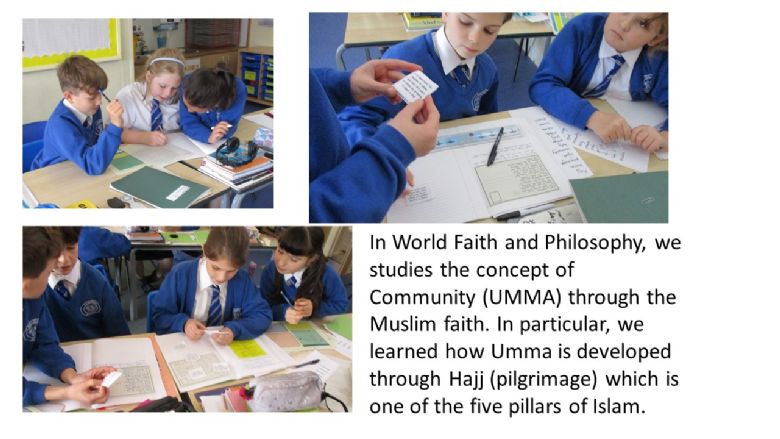 Grammar Glossaries and Harvest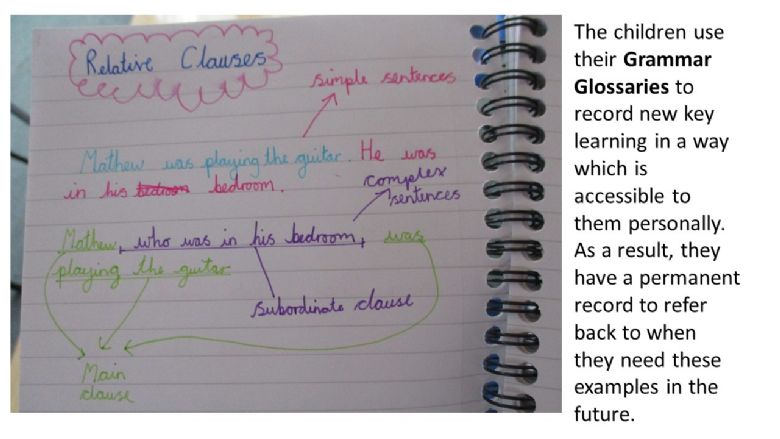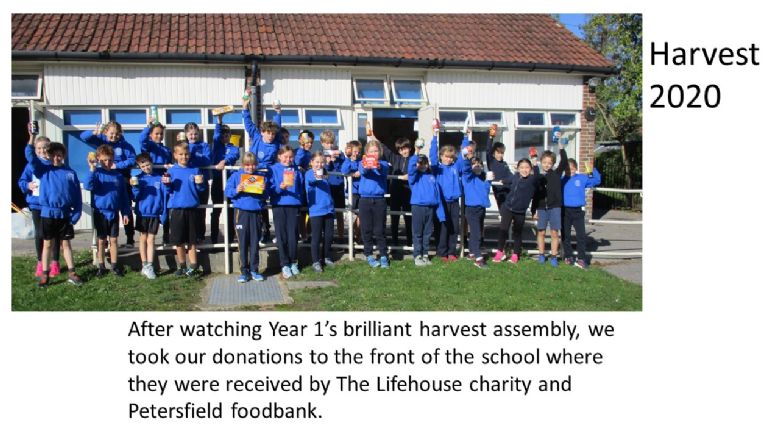 Black History Month and Maths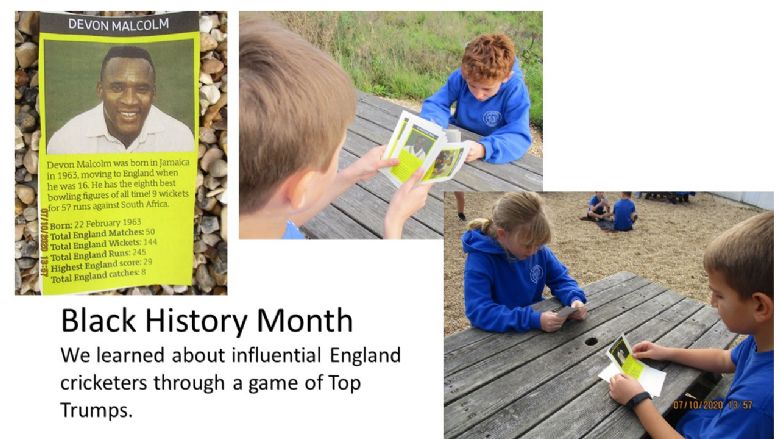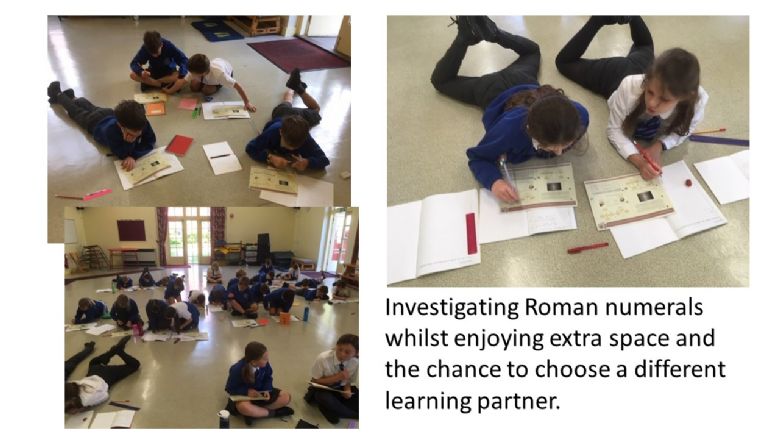 History and assembly time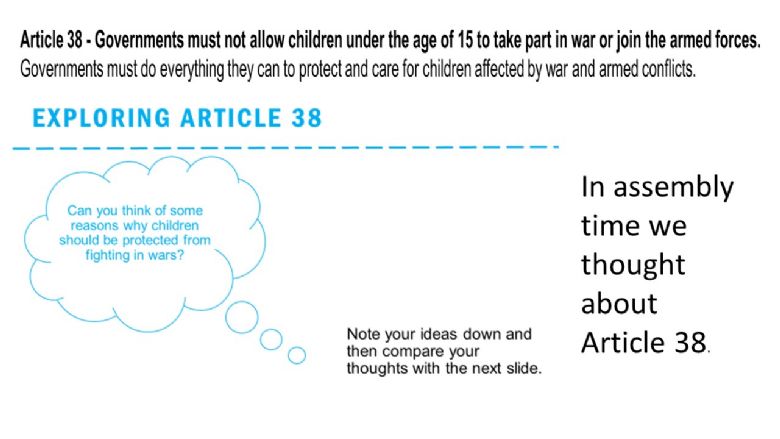 Wake and Shake and Science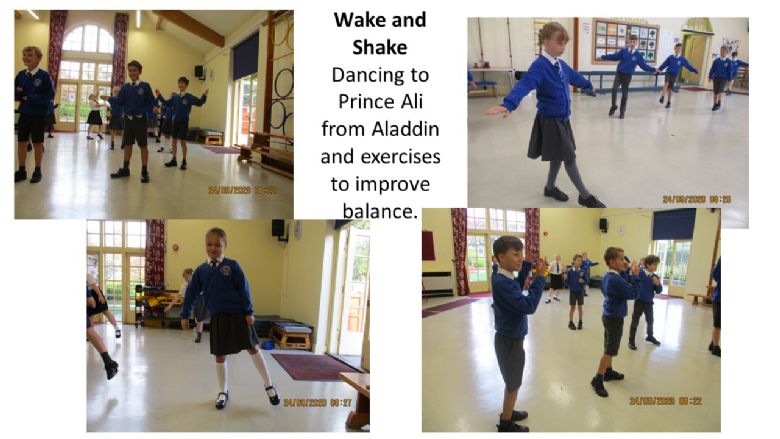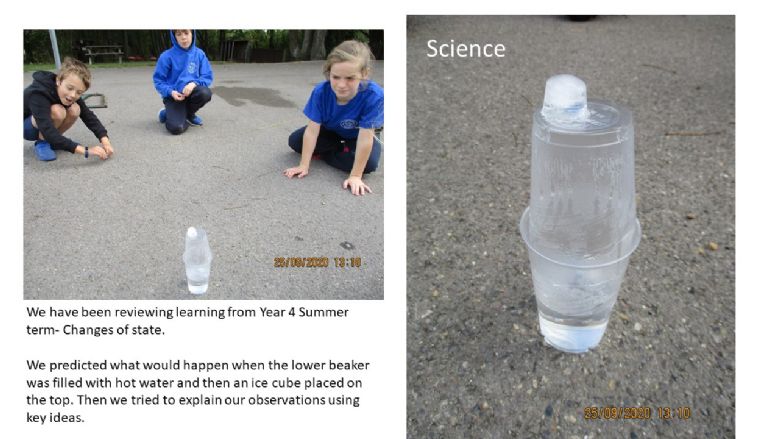 Art and English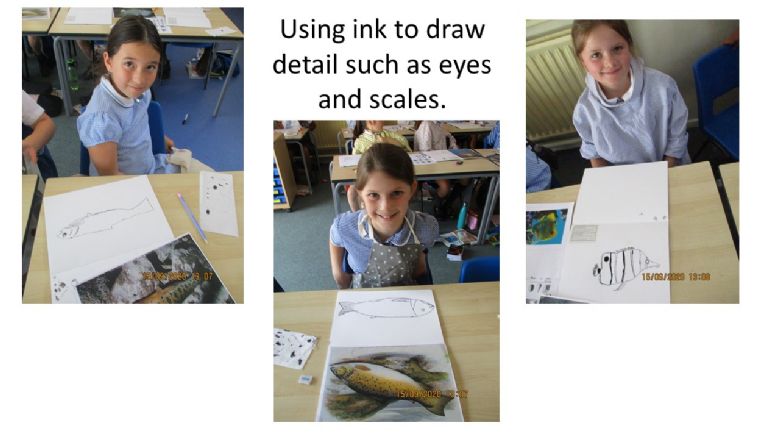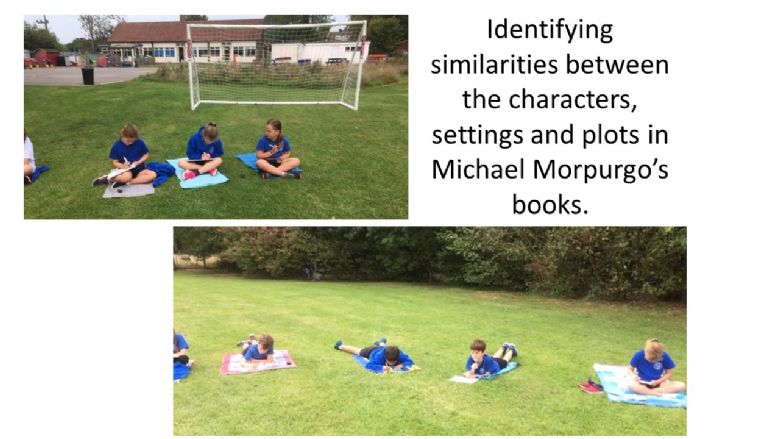 Start Right Week
We have had an incredibly busy Start Right week catching up with friends and becoming familiar with new routines and expectations. A lot of our learning has been taken outside, with a focus on re-establishing social groups and physical and mental well-being.