Mrs Jones & Mrs Slusarczyk
---
Friday 12th October - Theme of the week: Aiming high
Reminders:
E-safety: Please return the signed E-safety agreements to school.
Please inform the office if any adult other than parents/carers are picking up from school. Thank you.
PE days are Tuesday and Thursday. Please make sure that all uniform and PE kit are named as we have already had some confusion over belongings. It is useful to have both indoor and outdoor kit in school all week so that we can be flexible and take advantage of the good weather when we have it. Thank you.
Home Learning
Half-termly project
Our topic this half-term is 'Immigration'. Research a particular aspect of immigration to Britain since 1945. You might focus on immigration from a particular country; to a particular city or region, during a particular time period, from a specific individual's perspective or look at the impact of immigration from that time on our lives in Britain today (there is a lot of coverage in the news about the 'Windrush Generation' at the moment).
You will need to report back to the class, for no longer than five minutes, during the week beginning 15th October.
English
Spellings: This week we have been investigating the suffixes -ible and -able. We have discovered some general rules. What are they? What are the exceptions? To practise and test yourself you could use the website https://spellingframe.co.uk/spelling-rule/35/41-Words-ending-in-able-and-ible-Words-ending-in-ably-and-ibly-1-of-2
Keep practising the Year 3 and 4 words that you have in your personal list, using the strategies that we have been practising in school (the strategies are outlined in the document attached at the bottom of the page). There will be another test on these words next week.
Reading: Carry on reading each evening and try to record three new words in the 'Increase your vocabulary' section of your Reading Record.If you need inspiration for your reading material visit the 'must have' books for Year 5 at https://www.bagsofbooklists.com/product-category/upper-key-stage-2/reading-for-pleasure-upper-key-stage-2/must-haves-for-year-5/.
Maths
There will be an end of half-term times tables test next week which will include all tables up to 12 x 12 and the inverse division facts. You should know which tables you need to focus on from your test at the start of term.
A Taste of our Learning
Science
We have been investigating the suitability of different materials for different jobs this week. For example, which materials would be most appropriate for a black-out blind, switch or insulating cup holder.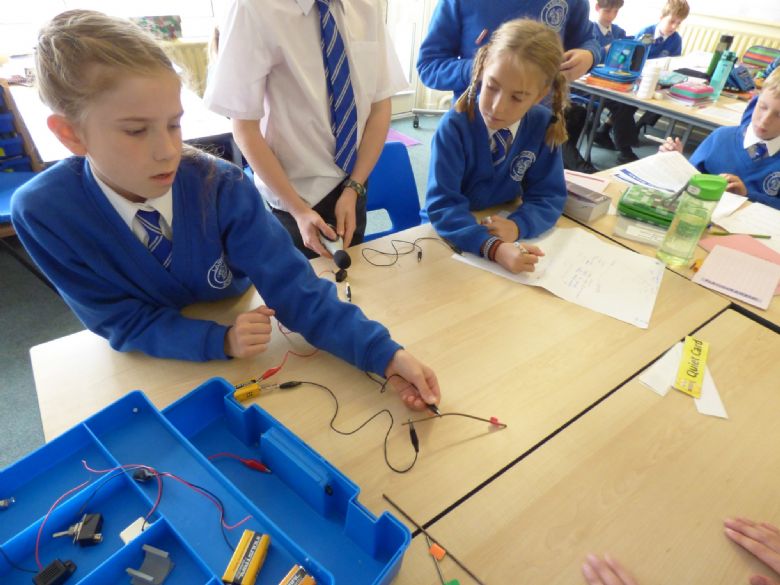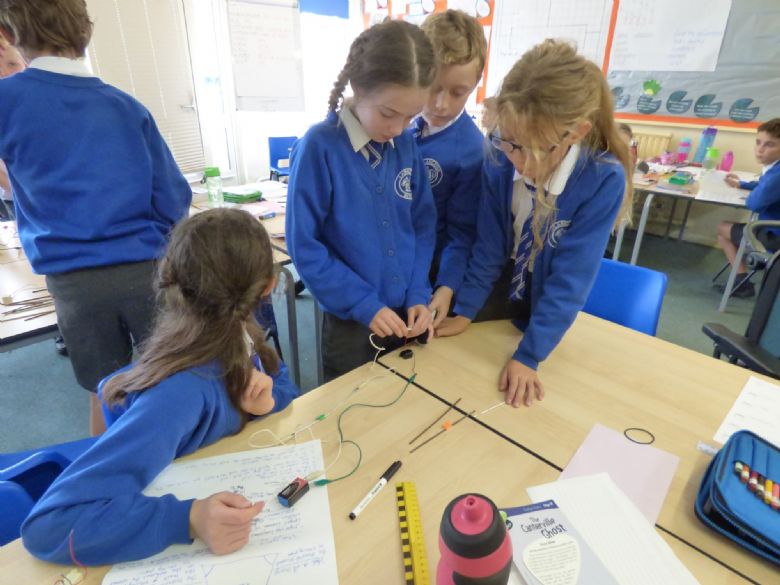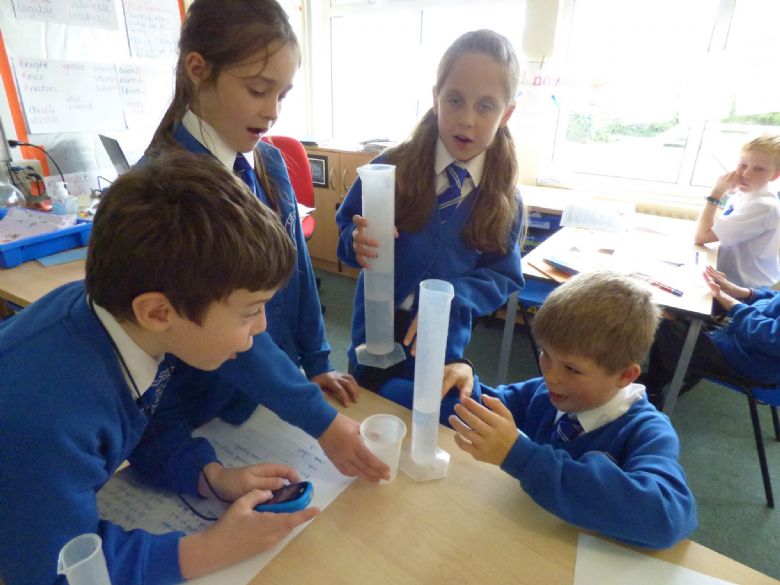 PE
During our gymnastics lessons we have been learning about shapes and balances. Which shapes and balances have we practised? Which ones are shown here? Practise them each day to improve your core strength.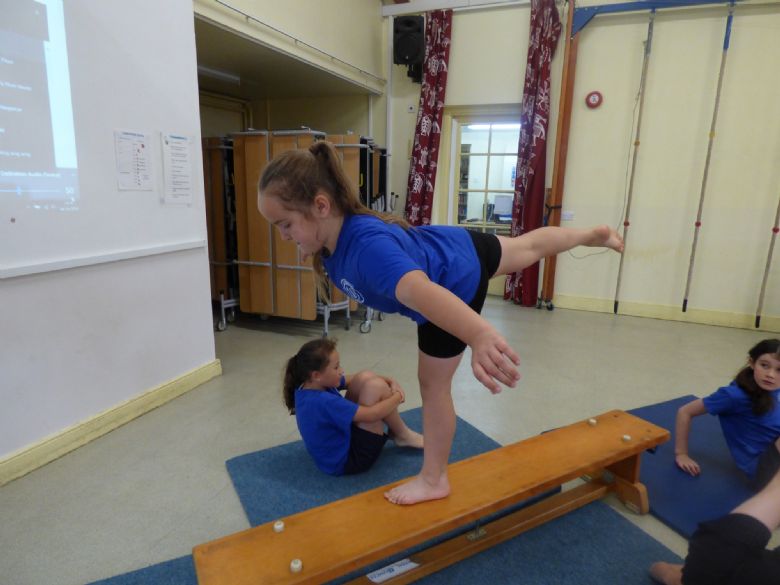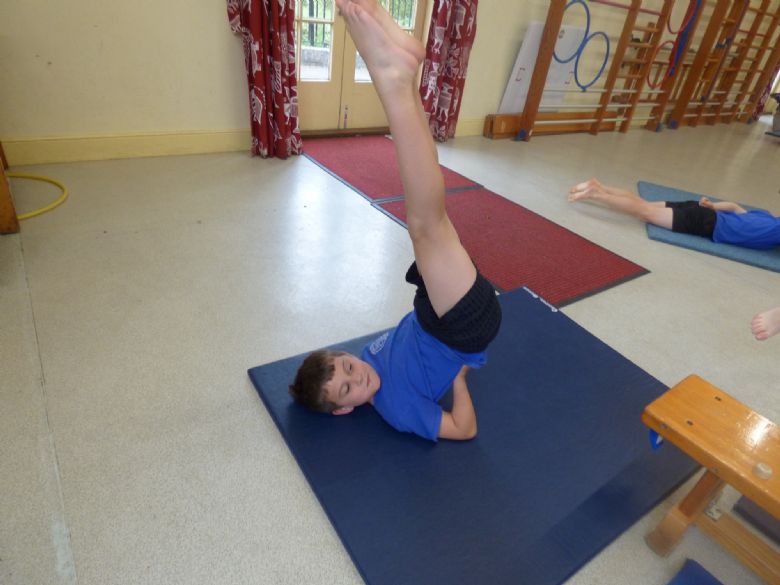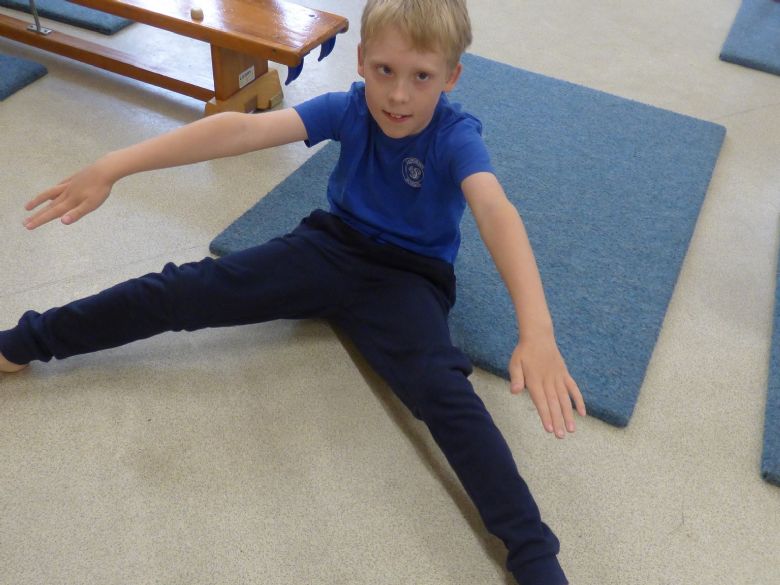 Maths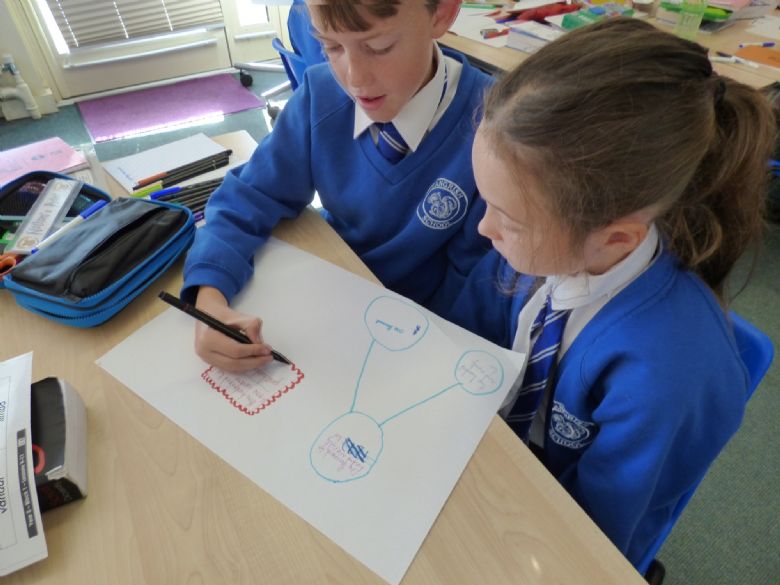 At the start of each new unit, we complete an 'Anchor Task'. These are concept based investigations which allow us to assess the children's understanding of the new concept. This week, we completed a task using the part-whole model to check understanding of addition and subtraction.
History
Have a look at our 'Immigration' topic learning wall. What can the children tell you about what they have learned so far. Can you find definitions for the keywords?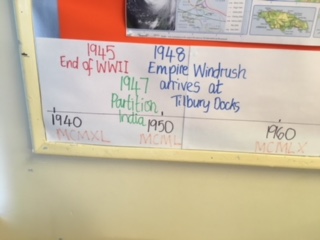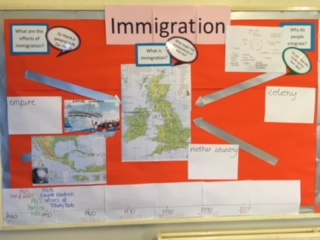 PE/Science
Year 5 joined Year 3 this week to investigate whether they could run faster than Usain Bolt. Do you think they can?
Our Class Charter
We have completed our class charter, which is up on display in the classroom. The children decided upon the articles from the UNICEF rights of the Child and then thought about how adults in school will ensure that all children access these rights. The charter formed a starting point for a discussion about what our learning environment should be like. Ultimately, this has resulted in our Class Rules.
Roles of responsibility

Well done to all those who put themselves forward as candidates this week. You all gave superb speeches. Many of the class have been chosen to be librarians and we also elected our School Council Rep, Arts Ambassador and Rights Respecting Reps.
Fire Service Visit
The children enjoyed the workshops with the Hampshire Service this week. They learnt about fire safety in the home and road safety too.
---
---