Miss Coleman and Mrs Lawry
Swift Class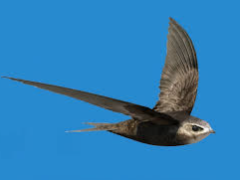 Thank you for another great term, have a lovely half term in the sun.
A quick reminder: As it gets hotter, the children should have see-through water bottles. I appreciate the metal ones keep the water cooler, but they have plenty of opportunities to refill. This is so we can check they are drinking regularly and what they are drinking. Thank you.
Love Miss Coleman
Notices:
Stationery reminder: Please ensure you bring to school a handwriting pen, pencil, whiteboard pen, ruler, rubber, sharpener in a small pencil case. Please take some time to check your pencil case and bag to ensure you have everything you need for the final term (see 'Passport to Year 5' below).
P.E days: Wednesday (Gymnastics) and Friday (Outdoor). Make sure that you wear school P.E kit, including shorts and leggings/long trousers. Jewellery and watches should not be worn on these days.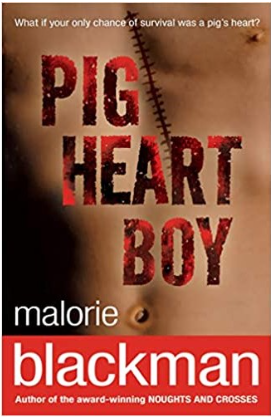 Our class reader
Blooms question: Should xenotransplantation be allowed?
Home Learning:
Reading: You should be reading for 20-30 minutes every day. Please ensure your complete a Blooms question when you finish reading your book and keep a log of the start and finish date of your books. These will be formally checked monthly.
Extra: Keep practising and revising timetables and reading daily.
Week 6
After finishing their Flowol unit, Year 5 put their design of algorithms to the test in different mimics. The then shared their learning with their friends to see if they could play their algorithm through to get a desired outcome.

Week 5
Perform: The King's coronation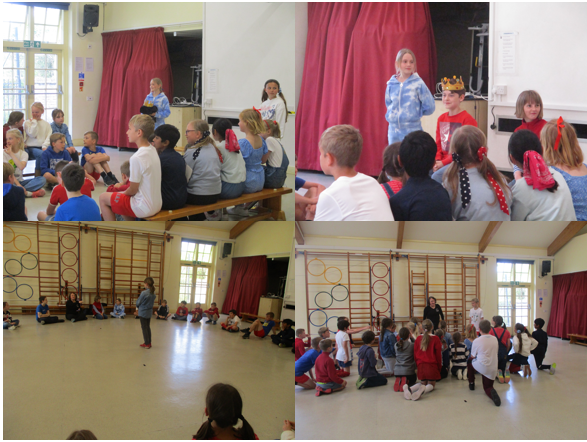 Year 5 thoroughly enjoyed their workshop with Perform. They recapped all the key events from the coronation through interactive drama and learnt even more about King Charles III personal life!
Key questions to discuss at home:
At what age did King Charles find out he would be the next monarch?
What two regiments did King Charles join as part of his duty?
Which charity did King Charles set up to support others?
Week 4
Following our research and development to inform the design of innovative and appealing products that are fit for purpose, aimed at a particular groups, we have focused on the cutting of our followers for our toys. We then joined the two parts of our follower together ready to put into our mechanism.

Week 3
To celebrate the King's coronation on Saturday 6th May, we have been looking at symbolism. We explored the meaning behind key objects used in the coronation such as the crown, the orb and the sceptre. We looked at the continuity of coronations from King Henry III, Queen Elizabeth I and Queen Elizabeth II, exploring symbols used in the portraits. To remember this historic moment we have created our own symbolic emblems that represent new values under the reign of King Charles III and the future we have for Britain.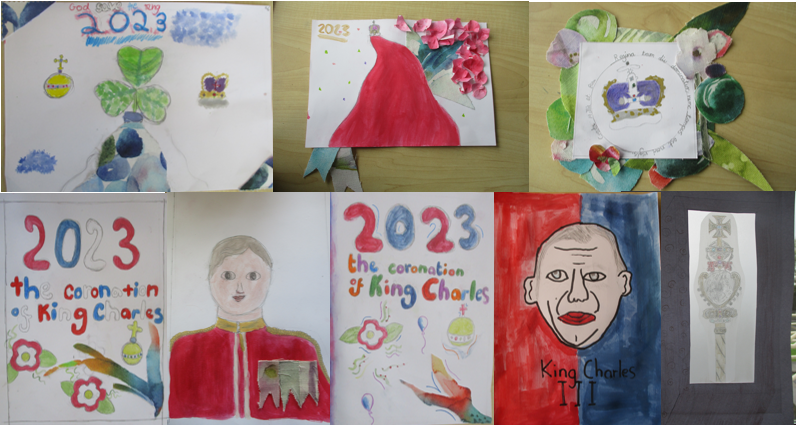 Week 2
To support our DT curriculum we visited Year 1; this is part of our market research for our new product. This means that when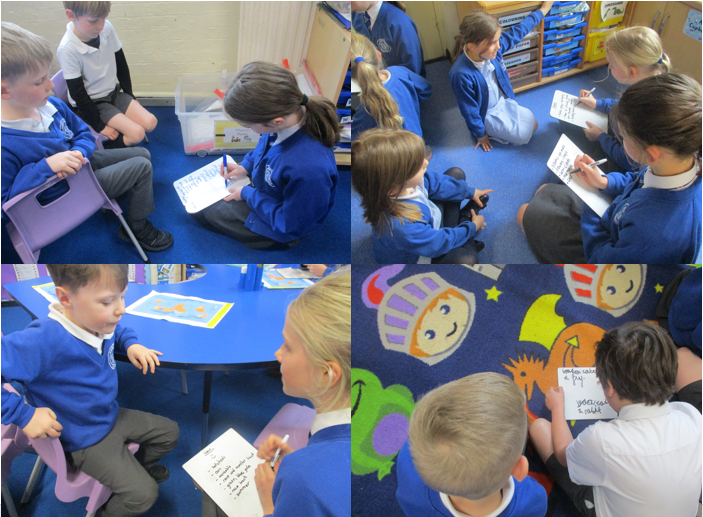 creating our toy, not only will it have a specific purpose but it will also have a specific target audience too. Thank you Year 1 for inviting us and giving us all your great ideas, we can't wait to show you the result.
Key questions to discuss at home:
What is a cam?
Why do companies need to complete market research?
What are your target audience's preferences?
Week 1
To continue our work on Forces we investigated different materials and the amount of friction between them. We used Newton metres to measure our data and used complex tables to record and find averages. To show our findings clearly, we then drew bar graphs as a formal presentation of the results.

Key questions to discuss at home:
What is friction?
How can you reduce friction?
What objects would create more friction?
---
Week 12
Over the past two weeks in English we have been studying narrative poetry. We analysed Ian Serraillier and Alfred Noyes writer's techniques to build suspense and tension and have used the work of other authors to influence our own final pieces. Take a look at two of our fantastic outcomes below!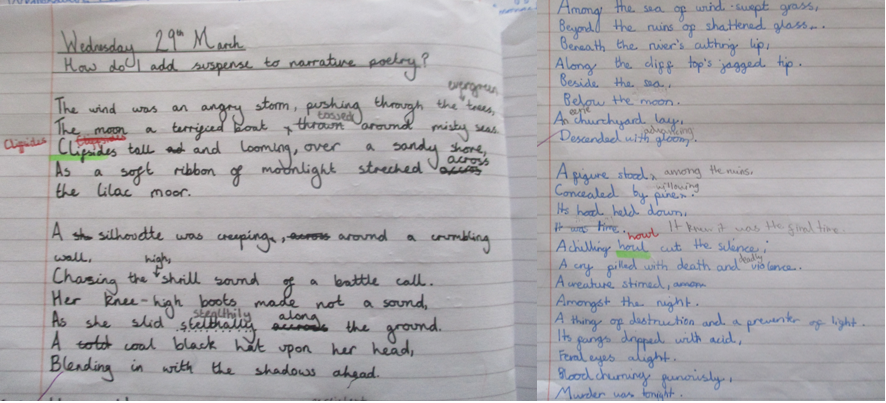 Week 11
As part of our computing curriculum, we stepped out of the ICT suite this week and took part in some computational thinking activities. These focused around algorithms, logic and patterns, and it was great to challenge ourselves away from the screen. Hopefully this will support our knowledge when we use it back at the computers.

Week 10
British Science Week!
On Monday, Mrs Pruden enthused us with an 'all things science' assembly to get us thinking scientifically. Then, within our Forces lesson, we completed our experiments on air and water resistance - with some very interesting results... Make sure you discuss your findings with someone at home. To finish the week, we revisited our previous unit of learning Space and Gravity and put our knowledge to the test about the phases of the moon.

Key questions to discuss at home:
What shape experiences the least amount of resistance through water?
What are the phases of the moon?
What shapes can you see on the moon? Have you seen the man yet?
Week 9
Year 5 are continuing their History study on Ancient Maya. We are utilising this new knowledge by creating a class blog about Ancient Maya. Whilst in the ICT suite we have been using the world timeline, alongside the British History timeline, to compare historical events and add detail into our blog. It has been a great way to develop our understanding of different groups of people across a global timeline summary.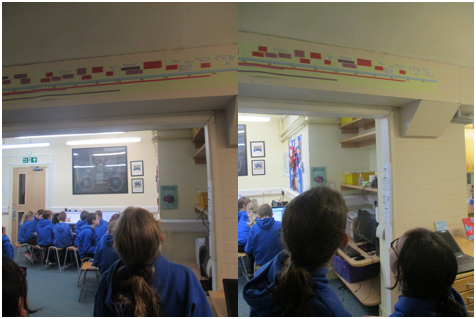 Key questions to discuss at home:
What happened in Britain at the start of the Ancient Maya civilisation?
Who was ruling Britain at the end of the Mayan civilisation?
What is a key feature of a blog post?
Week 8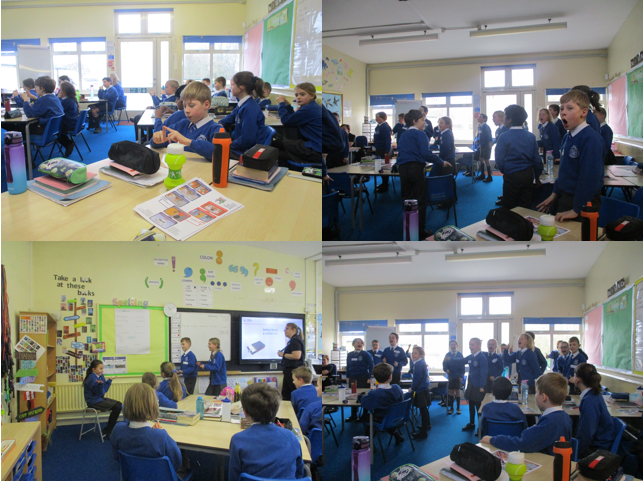 The Fire Service visited Year 5 this week to teach us how to stay safe in the event of a fire. We learnt about what our fire service does in our local community, the main causes of fire and what to do if there is a fire at home.
Key questions to discuss at home:
What are the 4 main causes of fire?
Why should you have an escape plan?
How often should you check your fire alarm?
Week 7
To ensure we are reading books that are structured in different ways and increasing our familiarity with a wide range of books, this week we looked at fairytales in English. This will be used to create our own fairytales in the same style.
Week 6
Take One Picture Week: Year 5 explored Henri Rousseau's Surprised! through descriptive writing in English and an Andy Warhol inspired painting. We linked our painting idea to Year 5's curriculum of contrasting secondary colours.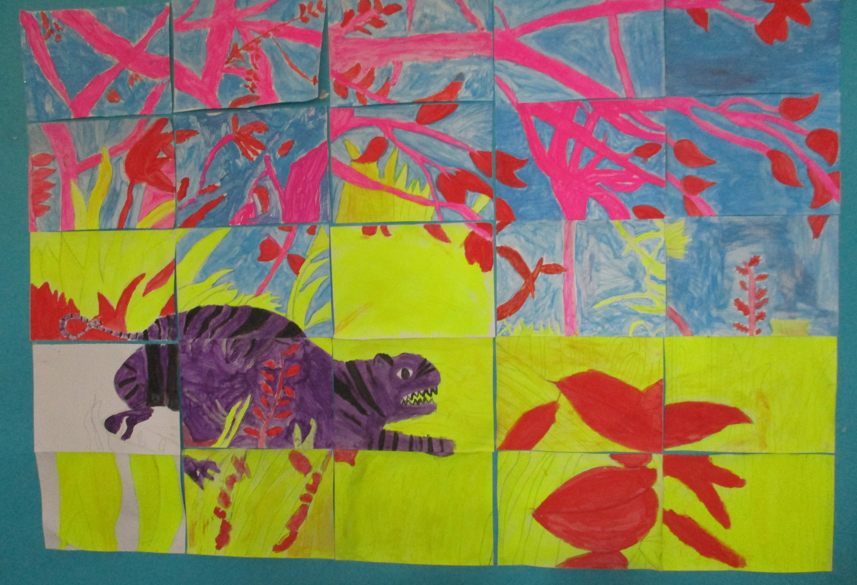 Week 5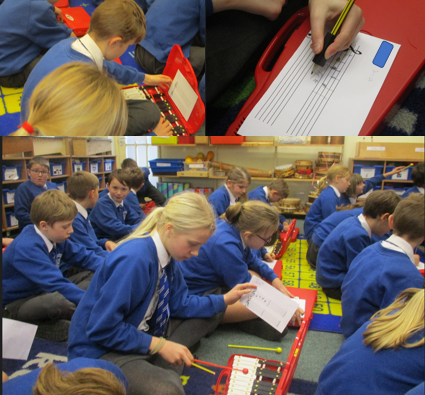 We have begun to learn how to compose our own pieces in music using the correct notes in each bar, or equivalent. Our new music syllabus allows time for everyone to have a go at drawing the notes correctly onto blank sheet music.
Key questions to discuss at home:
What is a music stave?
How many beats in a bar?
How many beats in a quaver?
Week 4
Mr Clathworthy, a specialist in Space Radiation and the design of satellites, enthused Year 5 this week with his job working with science. Thank you for answering our questions to support our Space and Gravity unit.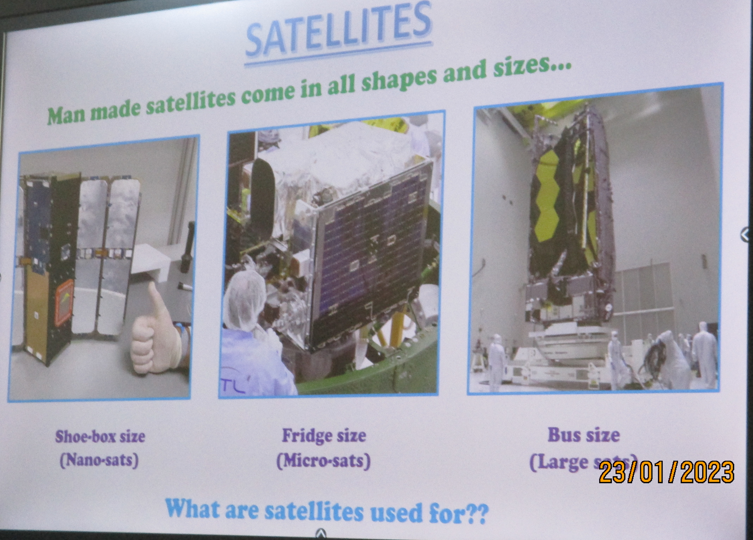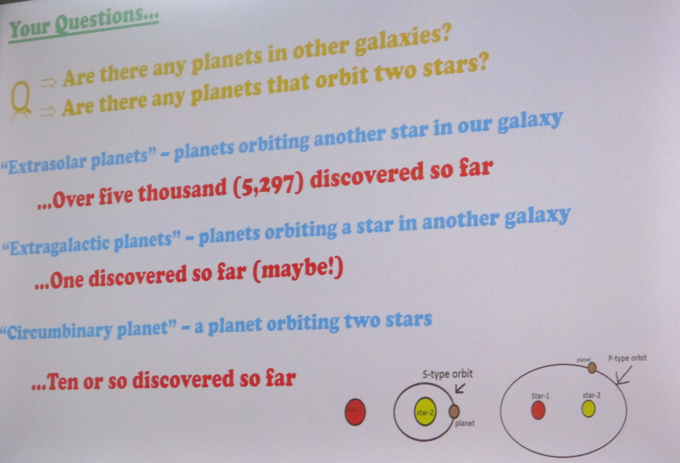 Key questions to discuss at home:
What is a satellite?
How are satellites sent into orbit?
What is an extrasolar planet?
Week 3
Thank you for coming to watch Year 5's Chinese New Year assembly. They organised the assembly themselves, including gathering information, scripting the facts and the final presentation. They should be extremely proud of themselves for the independence they showed when creating this assembly. Alongside their assembly, they produced some exceptional Chinese artwork using our half-termly focus of plants and flowers.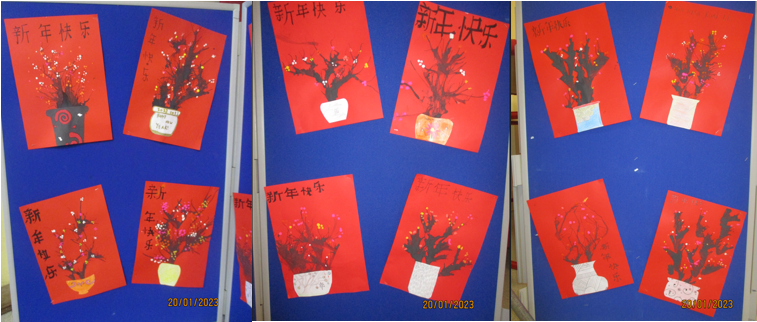 Key questions to discuss at home:
How did you create your artwork?
When is Chinese New Year celebrated?
What is the significance of Chinese New Year?
Week 2
We linked our computing session to P.S.H.E this week, focusing on how to stay safe on social media. CEOP offered some great age related videos about who we should speak to online and what is sensible information to share. Here we are using unplugged activities to put this understanding into action and see who has been safe online.

Key questions to discuss at home:
What are privacy settings?
Where is the block and report button on my computer game?
Who am I speaking to online?
For more information, games and grown up advice here is the CEOP link: https://www.thinkuknow.co.uk/8_10/
Week 1
To support our new science unit: Space and Gravity. Y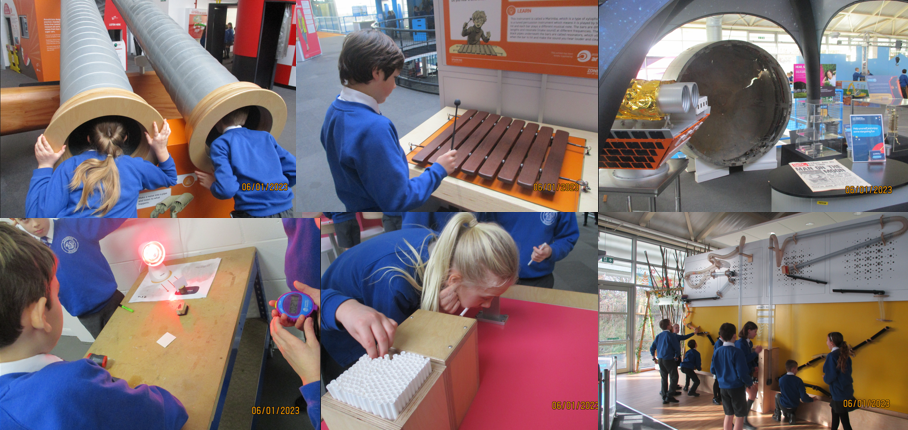 ear 5 visited the Winchester Science Centre. Whilst exploring exhibitions in the centre and putting all our science knowledge from Squirrels to Year 5 into practice, we also visited the planetarium and took part in a space discovery workshop. A great hook to our new topic!
Key questions to discuss at home:
How is light directed and deflected in space?
What is a galaxy?
What other science knowledge did you use/explore?
Week 14
In the last week of term, Year 5 have been re-writing a narrative for The Snowman by Raymond Briggs. We made sure to include all the non-negotiable we have learnt so far this term and showcased our work by reading our stories to the lovely children in Year 1, who thoroughly enjoyed the re-invented Year 5 versions.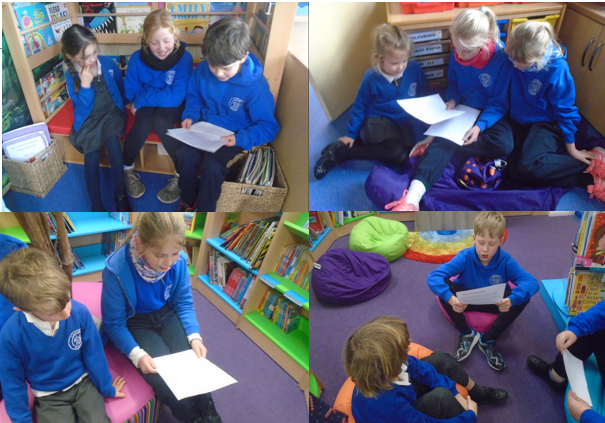 Week 13
Gingerbread galore!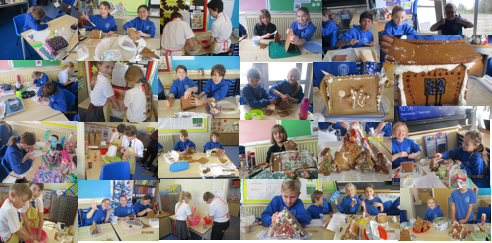 To complete our DT unit this half-term, we put our knowledge of food safety, understanding of where foods come from and prior knowledge of audience and purpose in DT to the test by producing excellent gingerbread houses! Not only did we build on previous learning but we developed our skills of resilience and perseverance and just look at the final result... I hope they were yummy!
Key questions to discuss at home:
Who are my target audience?
Where does gingerbread come from?
Week 12
In English, we have been developing further our understanding of poetry and figurative language devices. We have revisited alliteration, similes and metaphors this week, ready to create our own seasonal poems next week. We know that it is important we revisit our prior knowledge to ensure we are developing our understanding, as we build a richer vocabulary base through our learning.
Key questions to discuss at

home:
What is a simile?
What is a metaphor?
Week 11
In DT, we have been looking at the Eat Well plate and how we can keep ourselves healthy by eating a balanced and varied diet.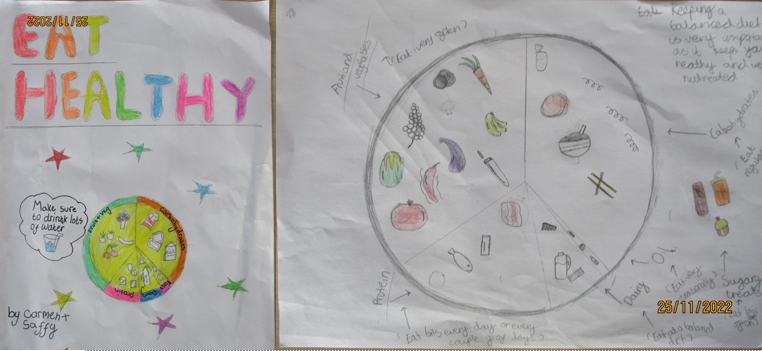 We look forward to putting this into practice in our own cooking later on this term.
Key questions to discuss at home:
What are the different food groups?
How many portions of fruit and vegetables should I have a day?
How can I stay safe when cooking?
Week 10
This week was anti-bullying week. On Monday, we wore odd socks to celebrate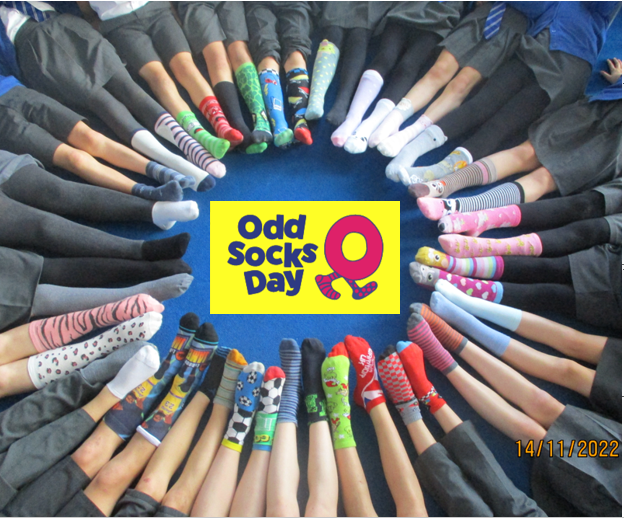 what makes us all unique! Year 5 thoroughly enjoyed creating their own dance to this year's song Calling Out by Andy and the Odd Socks. We fully embraced the lyrics and continued discussions all week about how we can reach out and support others.
Key questions to discuss at home:
What is bullying?
What can I do to help someone who is being bullied?
Week 9
Year 5 are taking part in the Hampshire School Games challenges in P.E. The aim is to improve their resilience and to push their self-belief that they can better their scores week on week. The challenges involve 'cross the swamp', 'agility obstacles' and 'beat the clock'. As well as beating our own scores, we hope to send off our schools to compete against others in the county!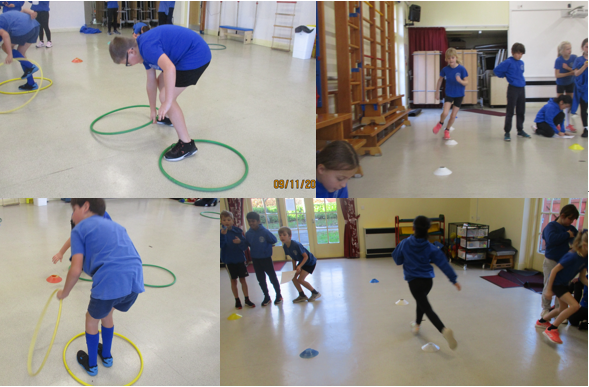 Week 8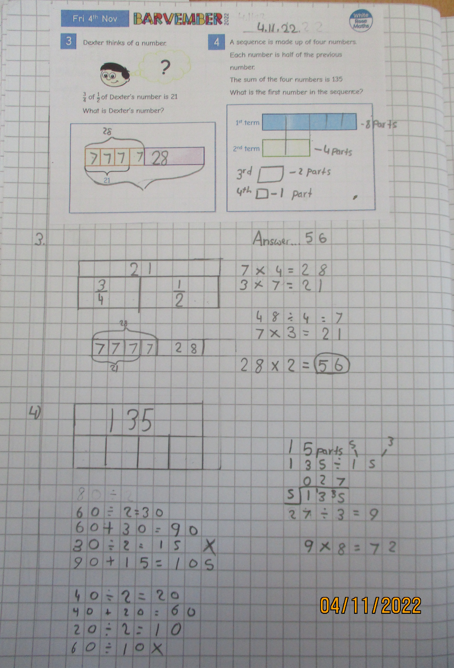 This week, Barvember commences! We have enjoyed challenging our brains to think like mathematicians to solve some very tricky, but rewarding questions!
Week 7
It has been poetry week across the school this week. We have enjoyed exploring the book 'The Lost Words' and delving deeper into the poem the Raven. We focused on alliteration, similes and metaphors to create our own similar poetry. Take a look at some of the excellent figurative language devices we have created!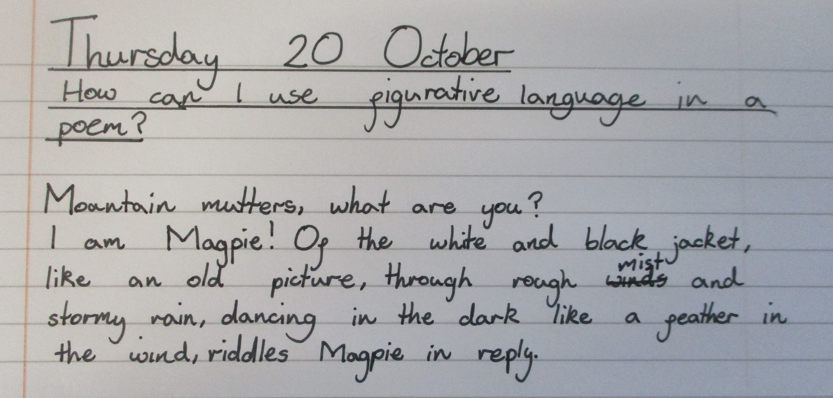 Week 6

In Year 5, we work abstractly with numbers but often find it useful to use concrete and pictorial representations to continue building our confidence and challenge with new concepts. We used counters to see whether numbers were or were not factors, building on prior knowledge to then explain using our developing mathematical language.
Week 5
In Autumn 1, our first English unit study is an author study about Michael Morpurgo. In order to write in the style of another author, we have been practising different elements of our writing. To create an excellent introduction we focused on setting description. Here are some examples of work where we are beginning to think about incorporating Year 5 non-negotiables to up-level our writing.

Week 4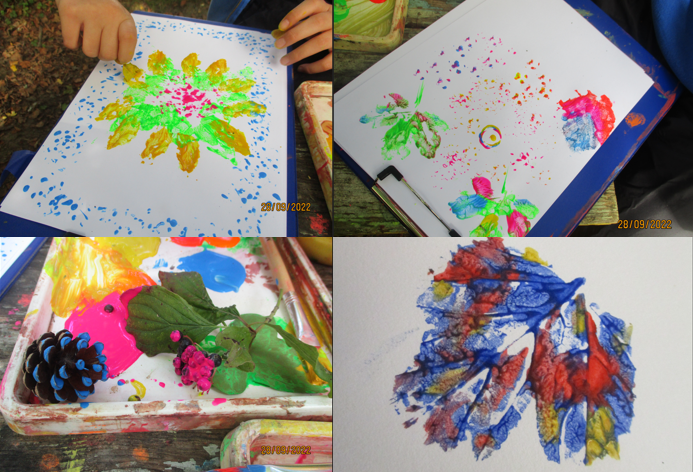 In our first Forest School session, we incorporated our art focus 'texture' by exploring different materials to print with. The results were incredible and supported our continued work of art in the classroom!
Key questions to discuss at home:
What is texture?
How do different materials help us to explore texture?
Week 3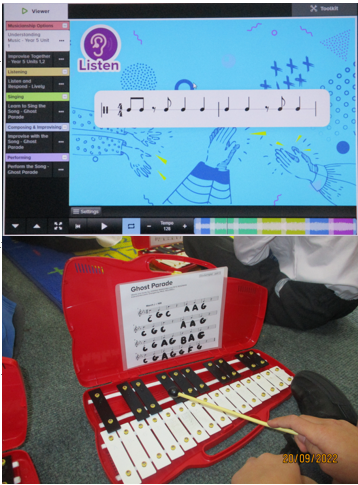 We are really getting into our new music curriculum. Focusing more on the notes and structure of music composition. This week we finished our first piece 'Ghost parade'.
Key questions to discuss at home:
What was the tempo of the 'Ghost parade' music? (Bonus challenge: Can you find the tempo for songs you hear on the radio?)
How many beats is a crochet?
How many beats is a quaver?
Week 2
Our first science unit is: Fossils, geological time and classification. Geological time is tricky to understand, here we are showing the timeline by measuring carefully on the school playground.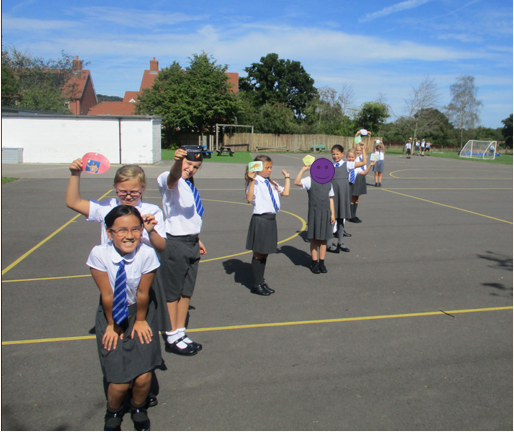 Key questions to discuss at home:
How old is the earth?
If all geological time was condensed to the height of an adult, the length of time humans have been on the earth would be the same thickness as...?
Over millions and millions of years life has become more complex through the process of...?
Week 1
Welcome back! What a great start to Year 5. This week we created our successful learner display, discussed our Rights Respecting charter and thought carefully about what it means to be safe online through our E-Safety charter. Make sure to have a discussion at home around these key questions: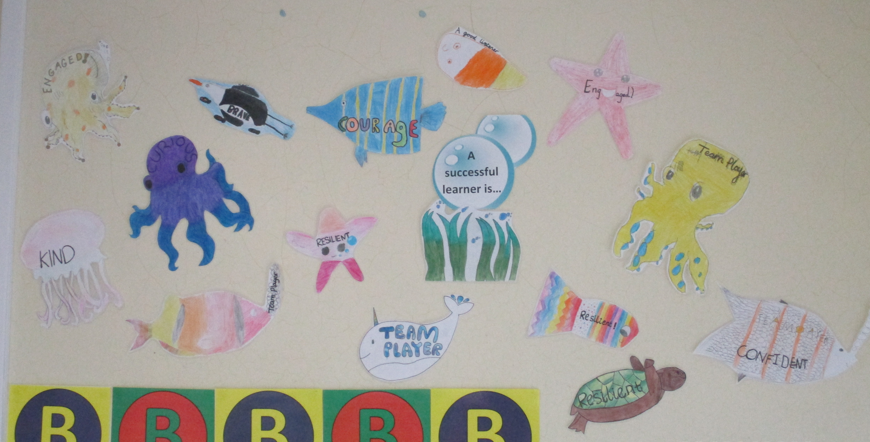 What makes a successful learner?
How can I make sure I stay safe online?
What can my adults at home and school do to ensure I stay safe when using the Internet?