Mrs Jones
Happy Summer Holidays!
This year has been an absolute pleasure thanks to this amazing group of children! They have worked so hard and been so resilient!
We have had a super last day, saying sad farewells but also having fun and laughing as we always do. If you look closely in the photos, you will see the green Blue Peter badges that arrived just in the nick of time!
Thank you so much for all of your kind and thoughtful gifts. Have a relaxing and healthy holiday and all the best for Year 6.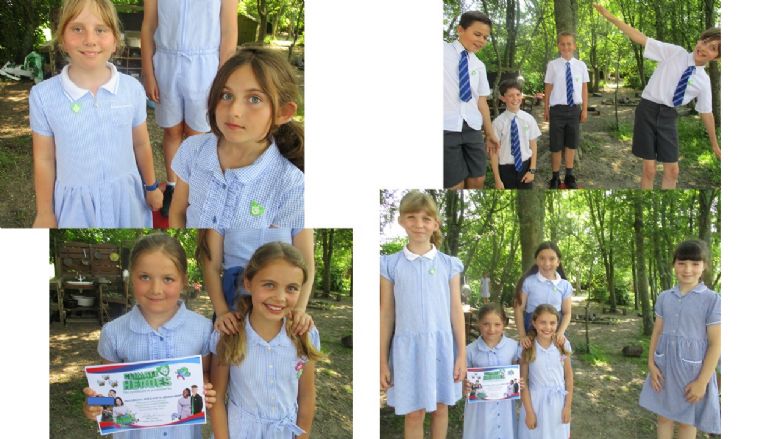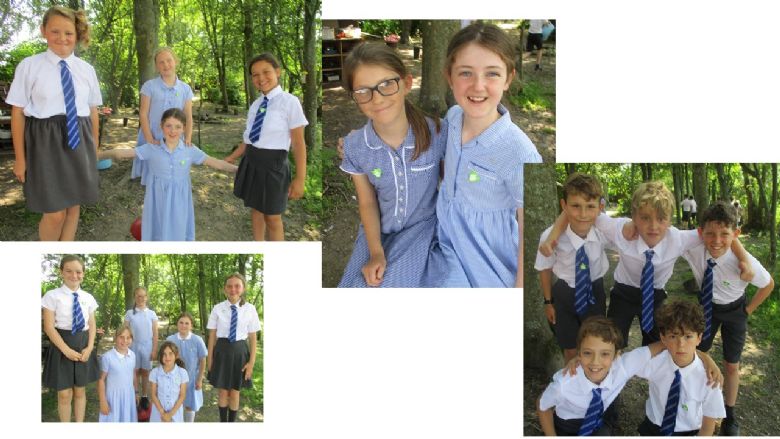 Incoming Year 5
There is a long summer holiday ahead of you, but here are some photos of your new classroom for September. It is very bare at the moment, but Miss Coleman will have it looking much more inviting for you on your return.
A Taste of our Learning
Sports day
The children had a fabulous time at their Sports Day. Events included: shuttle run; hurdles, javelin, football dribble and blindfold water race. Check out the photos in the Gallery.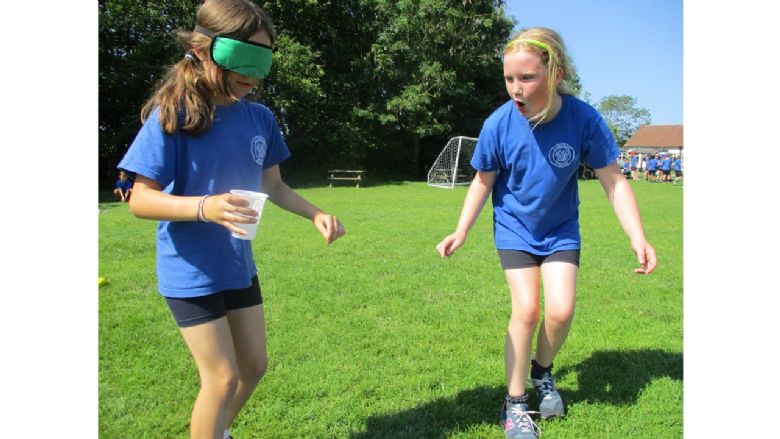 DT We have begun to make our wooden cam mechanisms for our Animata Animals.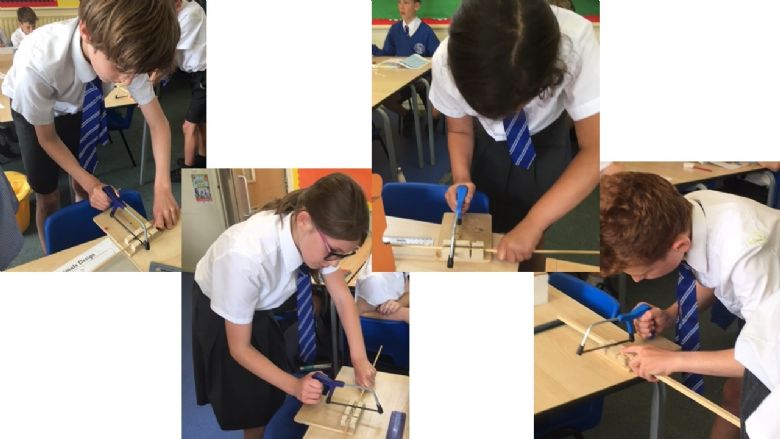 Minstead River Study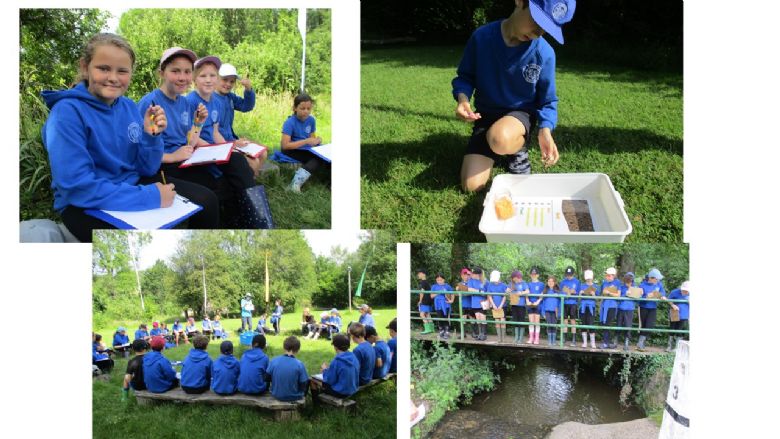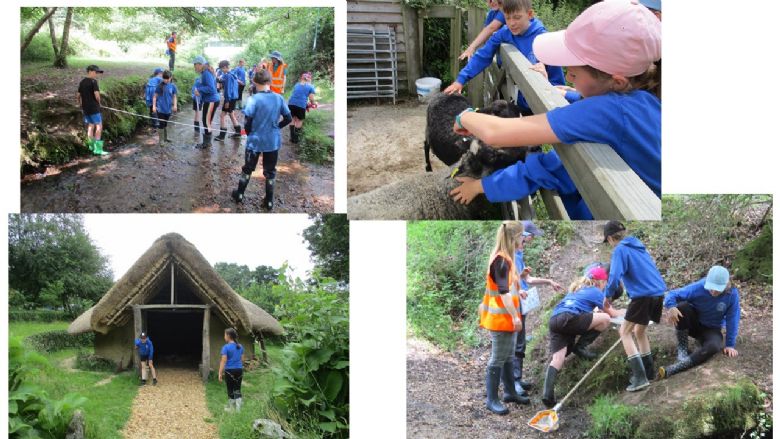 Hampshire Virtual School Games Blog. Reported to you by Tia Blackman Year 5
This involves all different aspects of sportsmanship showing off our ability in teamwork and leadership throughout the years of school. The following will give you an idea of what the different years are doing for the Hampshire School games.
Year 1 are doing "kick ups" and "beat the ball" which is a game where you make a circle and someone has to do a run around the circle before the others get the tennis ball -which they throw to each other while the runner is running around the circle- back to the person who threw the ball get it back.
Year 2 are doing a leadership pizza which is where you have 6 leadership roles. Like teamwork and bravery. Everything a leader needs. They are also doing cricket to help with teamwork and leadership because they are in teams that's how they can practise teamwork skills.
Year 3 have informed me they are doing a treasure food hunt I do to know what this involves but I may update you when I do. They are also learning nutrition in food. Year 3 are doing Olympic cones i don't know if they are going around but i do know they are doing teams. Quote from Harry in year 3 : "I have enjoyed it because we tried our best and there's no competition" Year 5 are doing different ball games in a team to practise our skills in teamwork and leadership. We have also done a leadership pizza like year 2.
Year six are doing rounders because they have leaders and teams, so they are doing it as a class. I will update you all shortly how it all went for everyone.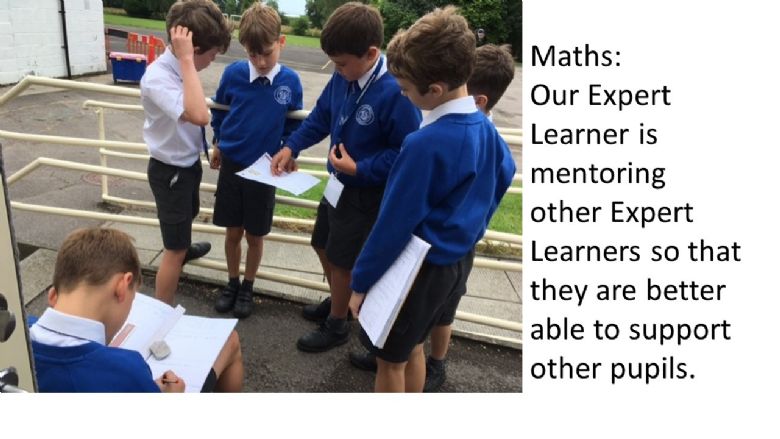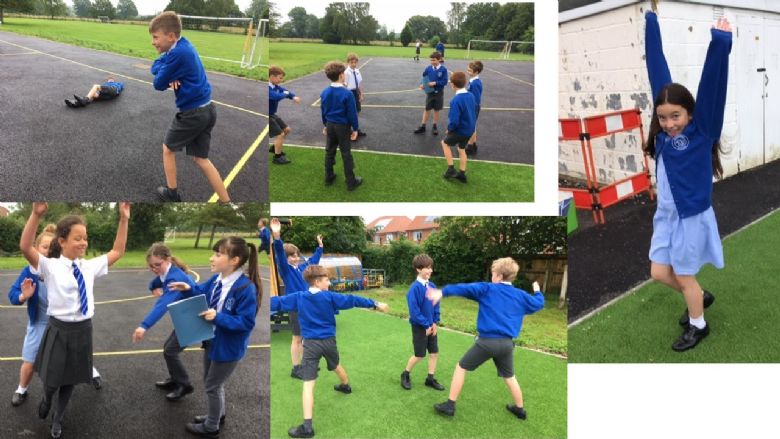 We used role-play to investigate how to convert our myth stories into play scripts.
Science Investigating why there is day and night: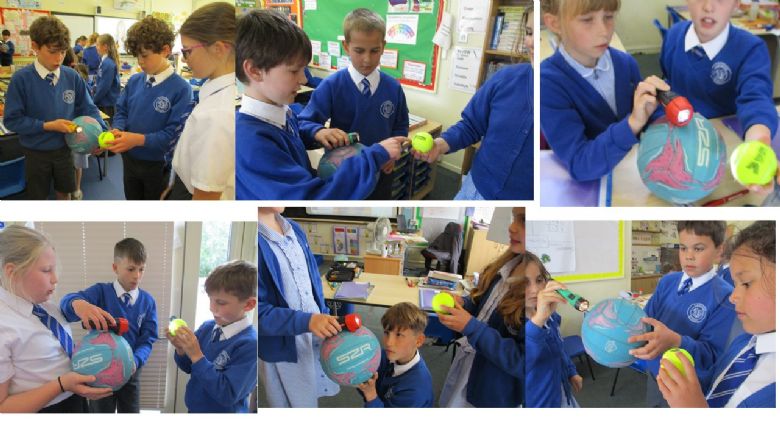 Year 6's Legacy Fayre A games morning organised by Year 6.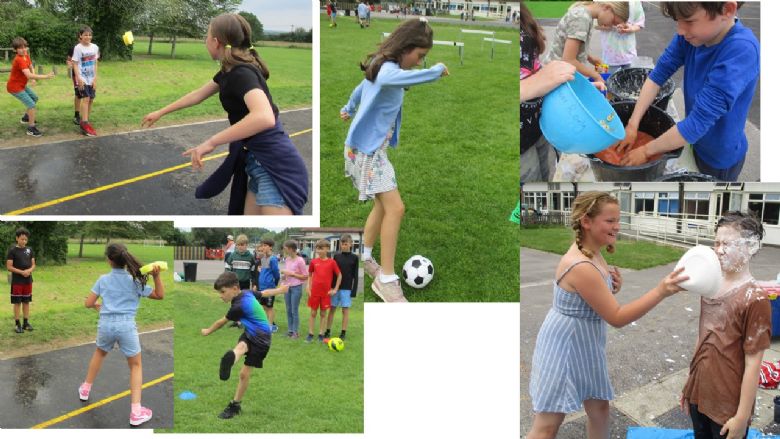 Science: We investigated our Solar System, with Miss Rawlings, through a carousel of different activities.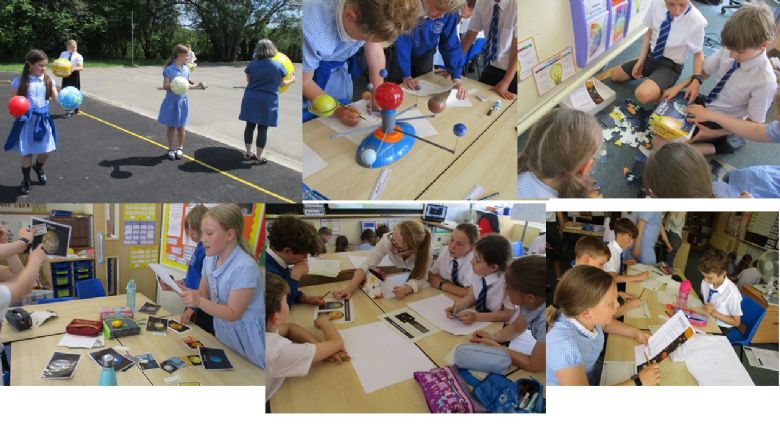 DT: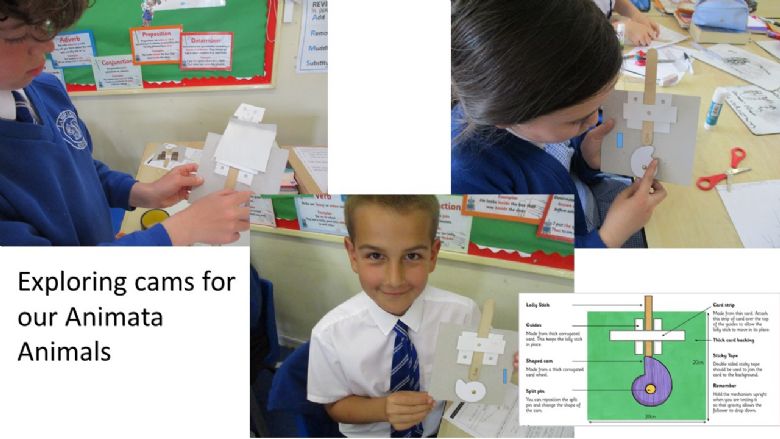 Science and Rights Respecting Education (RRE)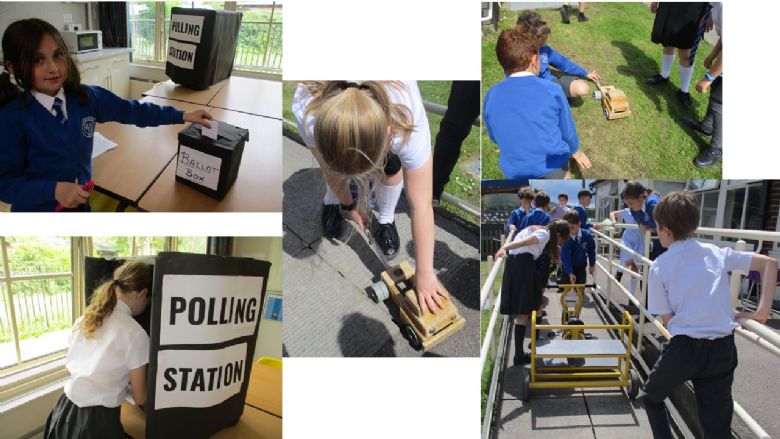 This week, the children went to the polls to vote for the school's RRE slogan.
Meanwhile, in Science they were investigating friction by finding out how much force was needed to pull objects across different surfaces.
Spanish and World Faith and Philosophy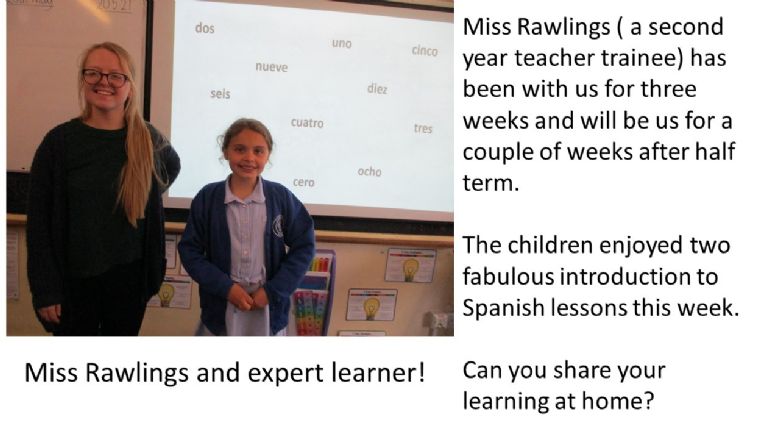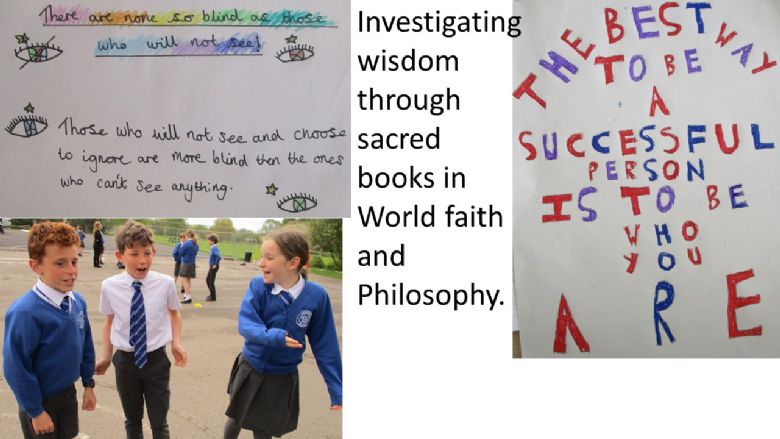 Geography and Science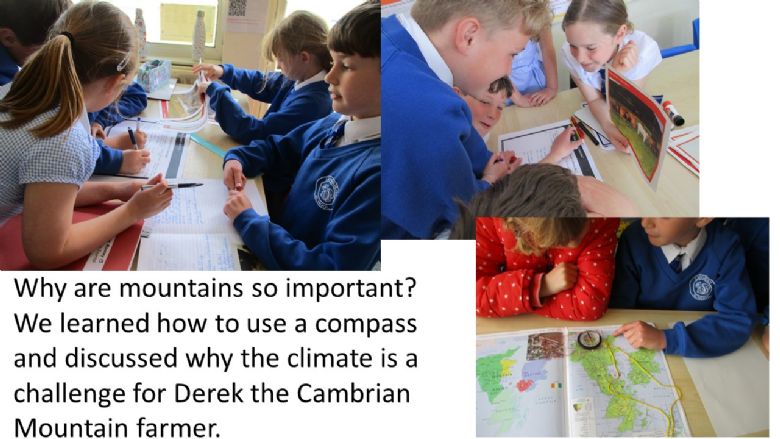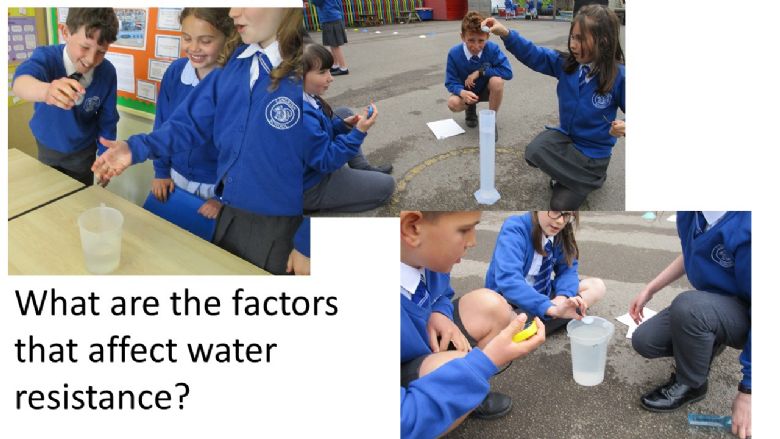 Internet Safety assembly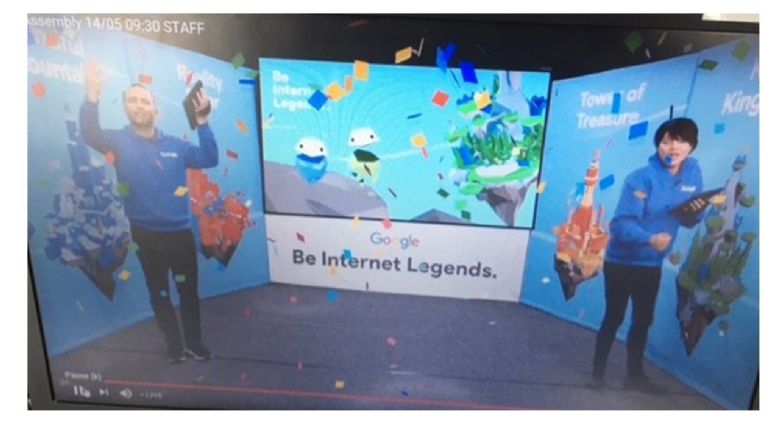 We joined a live Internet safety assembly , along with other local primary schools. The children committed to an Internet Legends pledge. They took home resources to share at home.
History, Science and Maths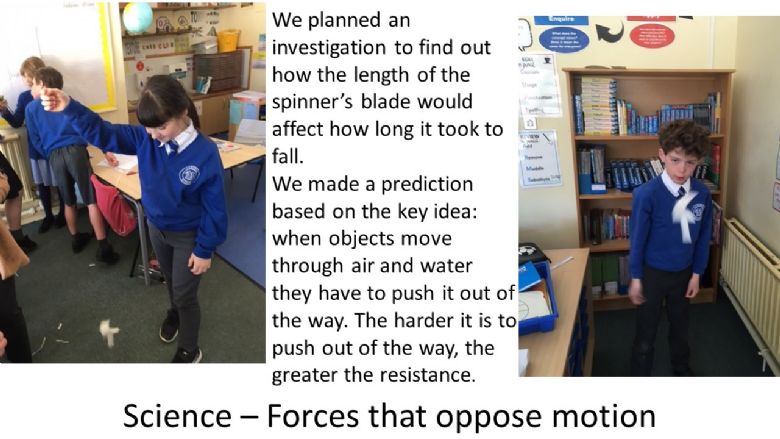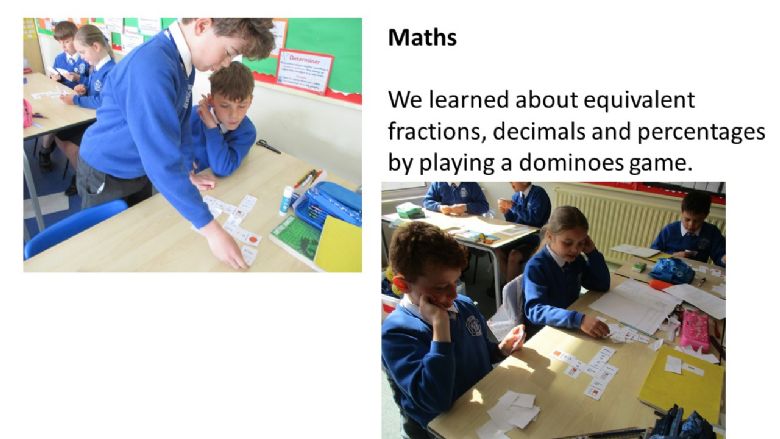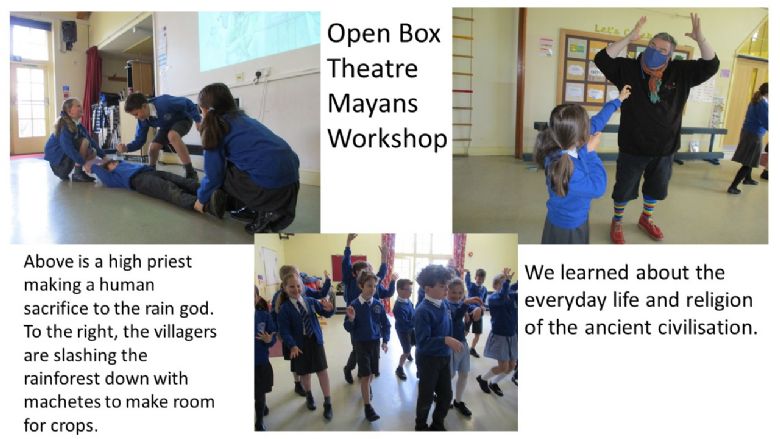 Maths and Geography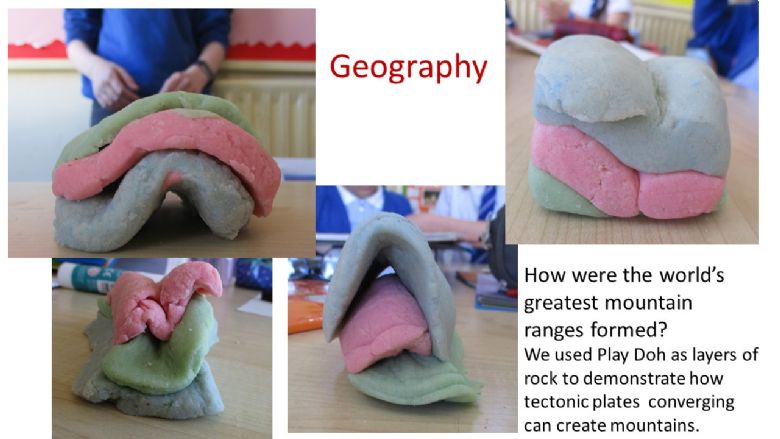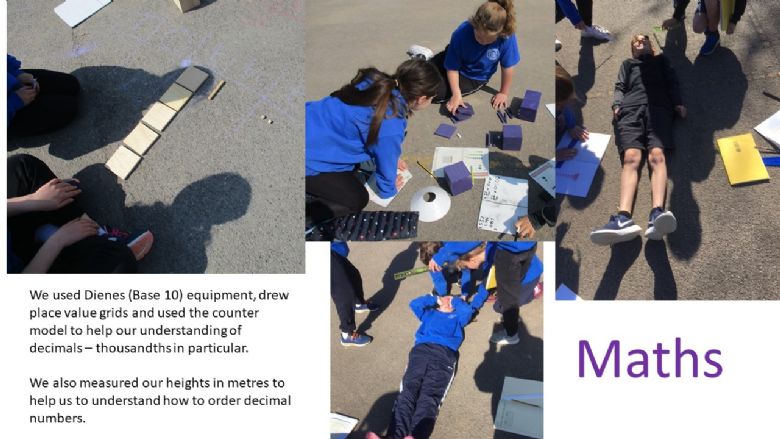 Art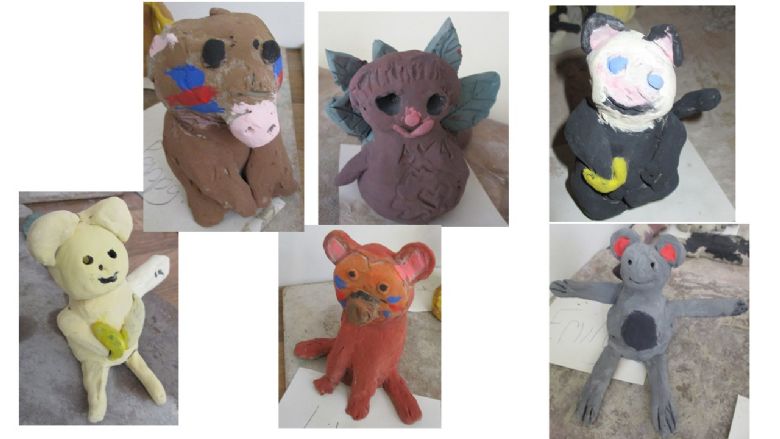 On the last day of the Spring term, the children enjoyed painting their clay monkeys. I'm sure that you agree that they look spectacular. We will keep them on display in class for a while before they come home to take up permanent residence with their owners.
Art
This week, the children began to make their clay monkeys as part of our Central and South American Art topic.
They have also been practising Play Leading skills as we hope that they they will soon be able to apply for the training course.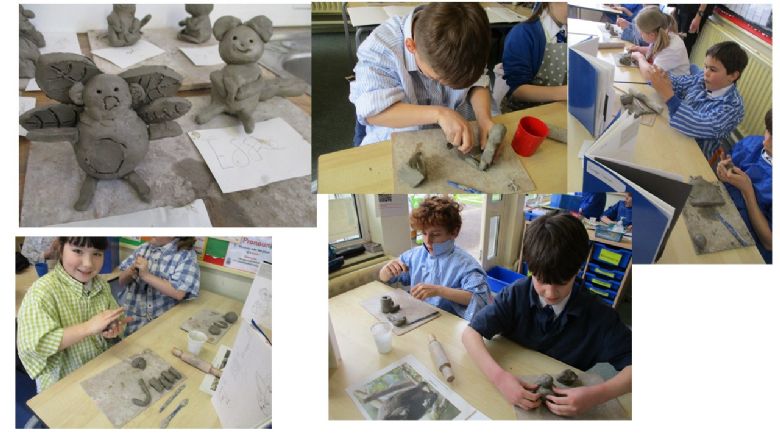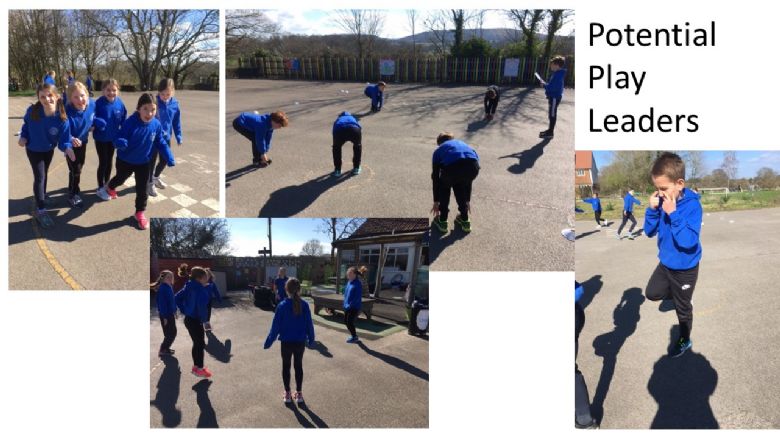 Dance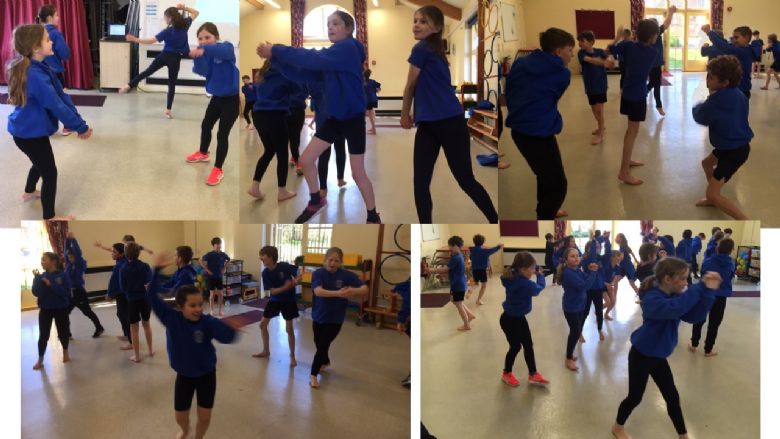 In our Dance topic South American Carnival the children were being flag wavers, dancing to the samba drum beat at the world's largest party- Rio's Mardi Gras.
Reviewing our class charter and e-safety agreement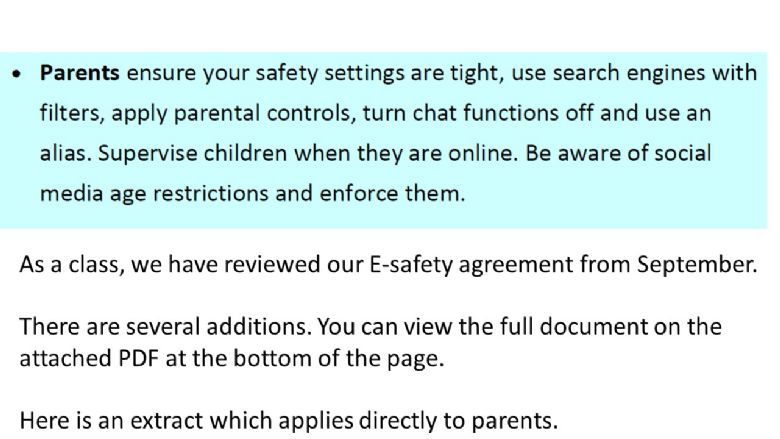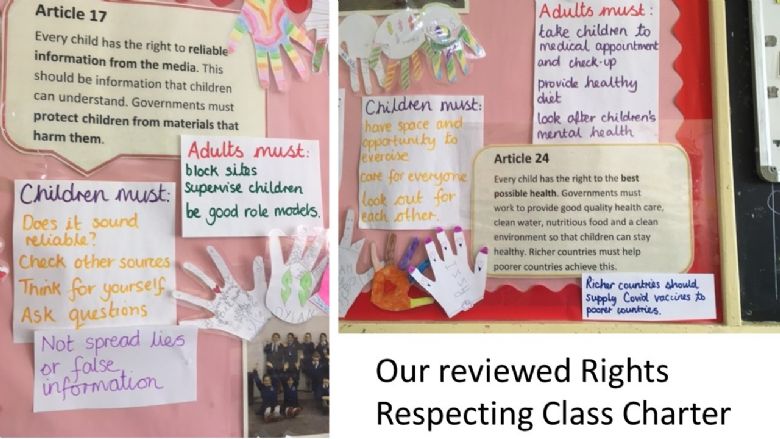 Last week of Autumn term!
Despite last minute changes of plans due to the weather and Covid restrictions, the children still enjoyed a fabulous party day and Christmas Jumper Day! We played games, ate s'mores and sang songs outside, watched the spectacular Dick Whittington pantomime streamed from the Kings Theatre Portsmouth, pulled crackers with our Christmas lunch as well squeezing in a Christmas film.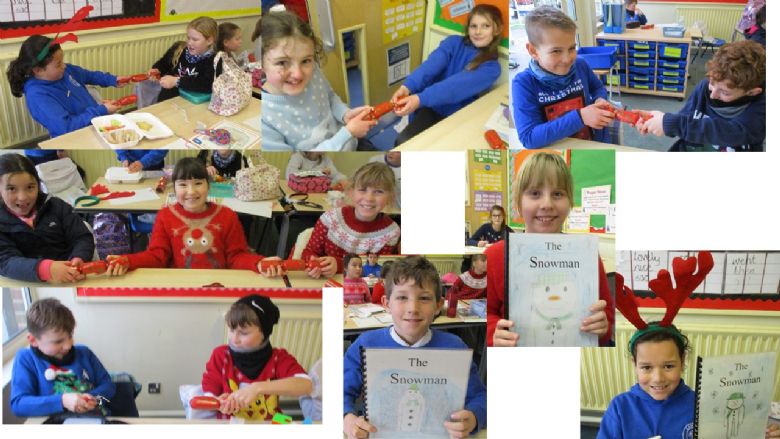 World Faith and Philosophy and our natural handmade Christmas tree.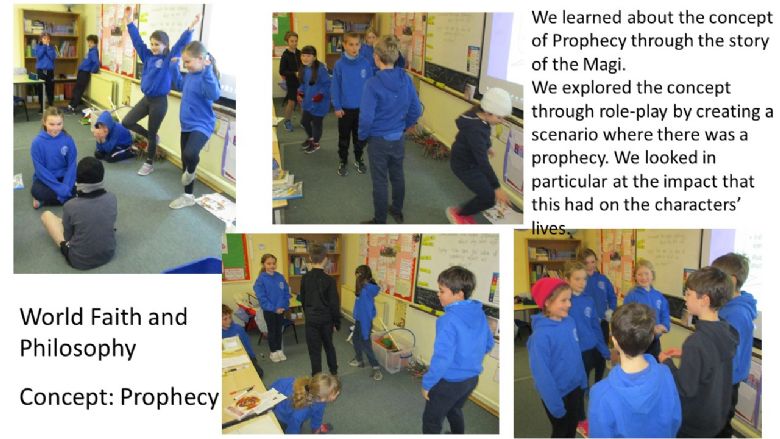 Rev. Ball joined us on Thursday and I was impressed by the children's recall of their learning and by their sensible questions.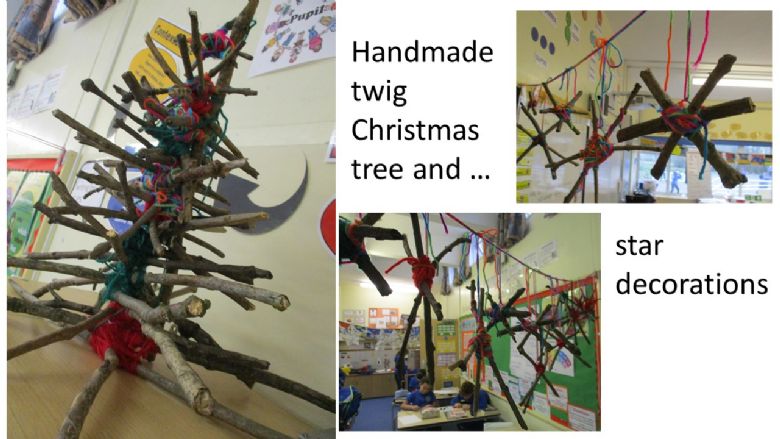 Computing and Christmas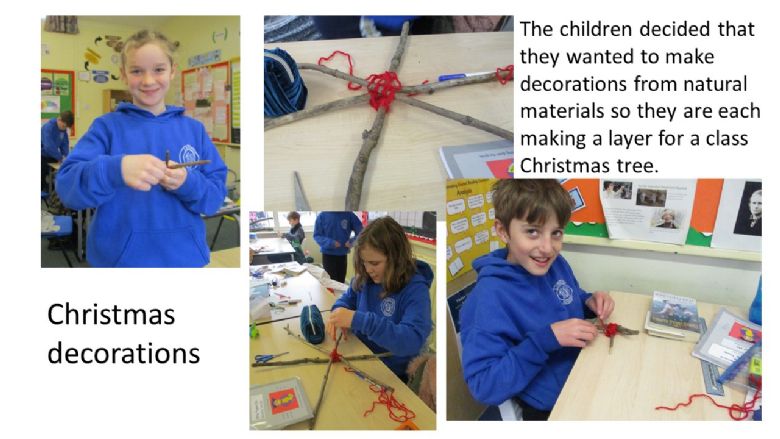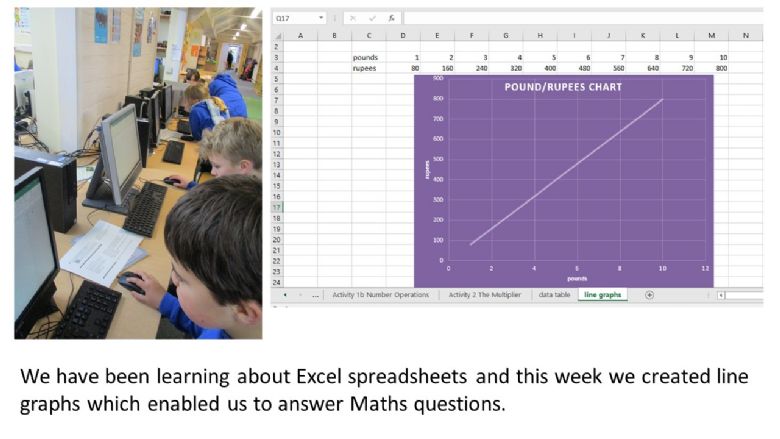 Music and DT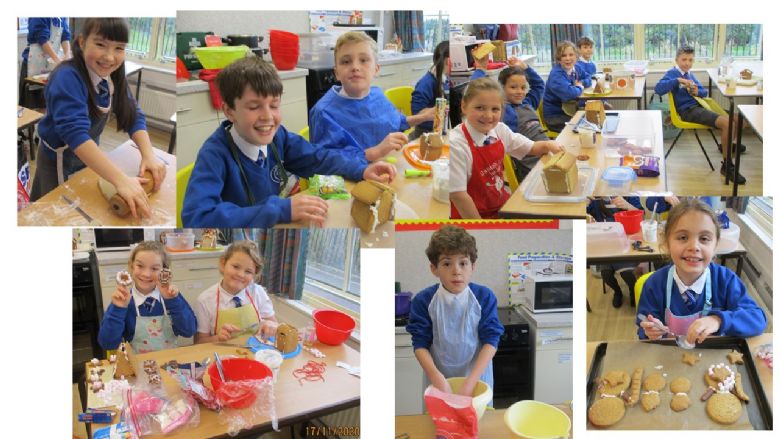 The children had an amazing time making their gingerbread. They learned some very tricky skills, such as: weighing and measuring; rubbing in; rolling out; cutting out as well as assembling and decorating.
They all looked amazing and, I hear, were very tasty too.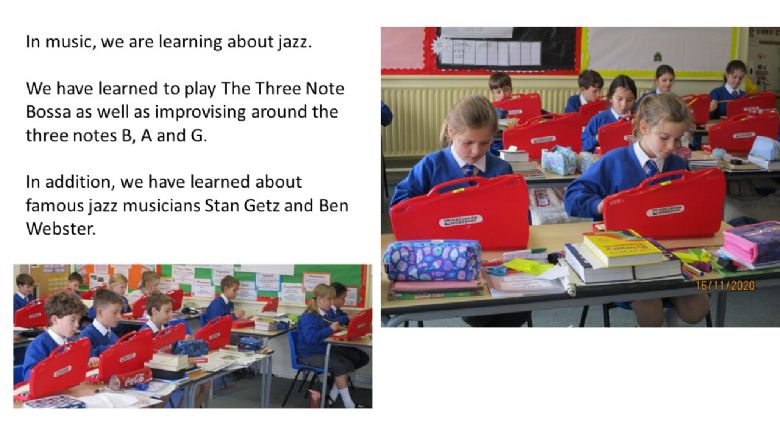 Anti-bullying, English and Science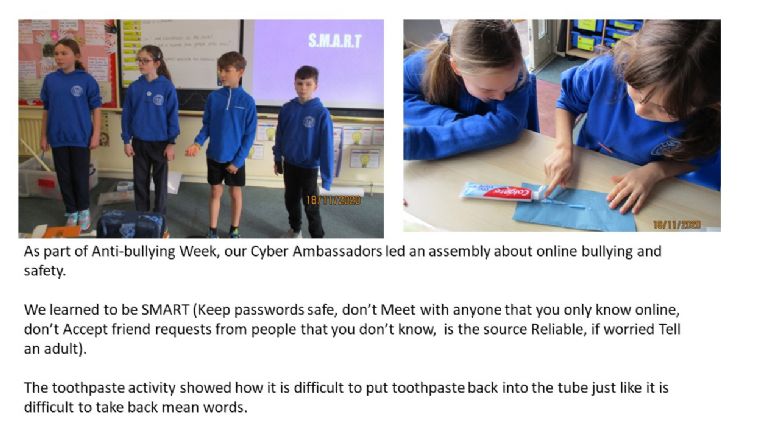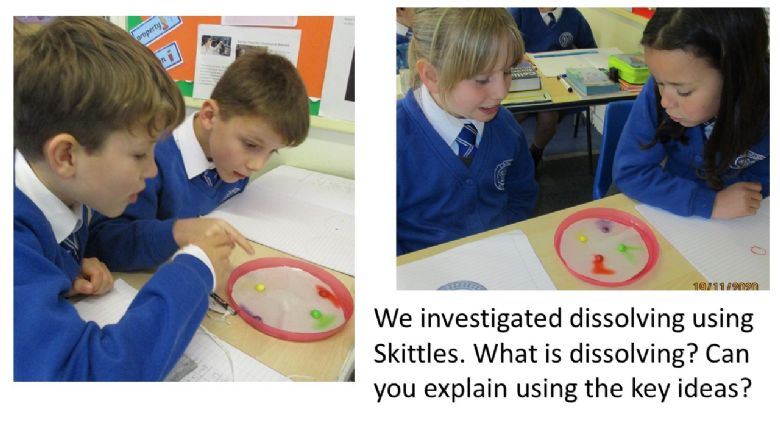 Summer Reading Challenge and Science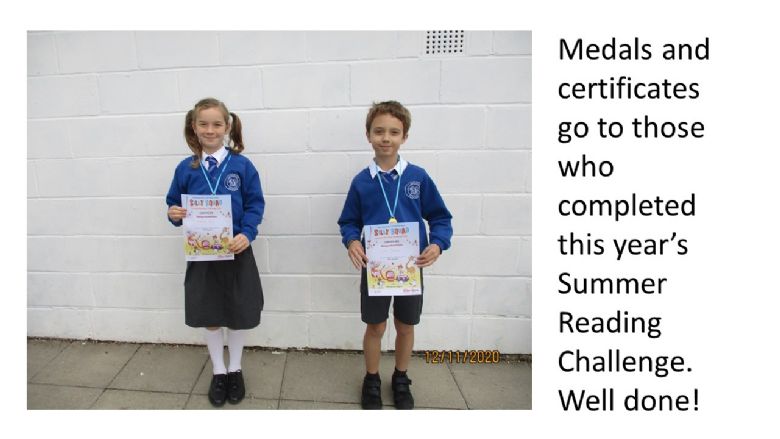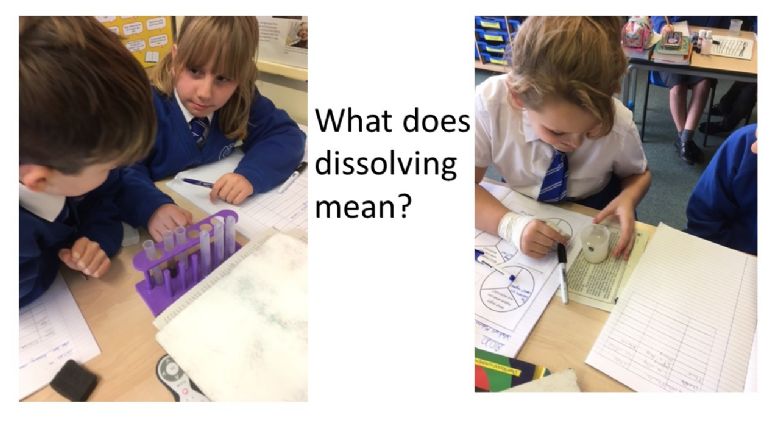 Wizard of Oz performance ( Also check out our Take One Picture Nutshell)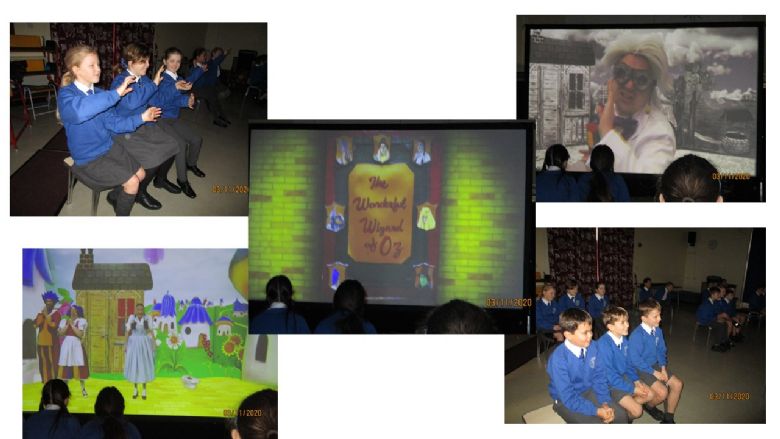 World Faith and Philosophy and Rights Respecting Charter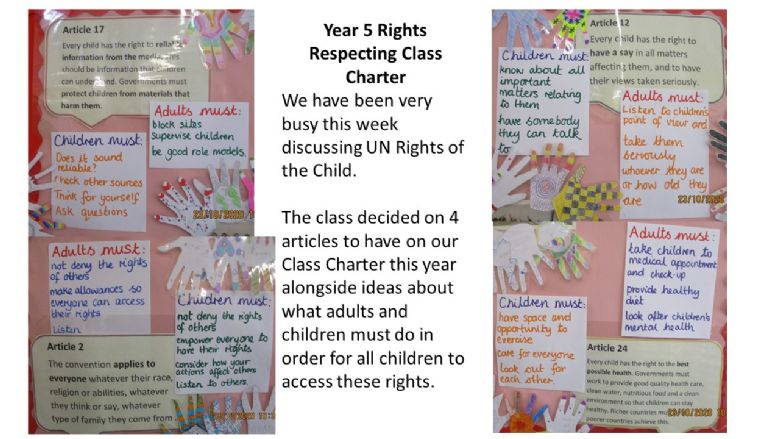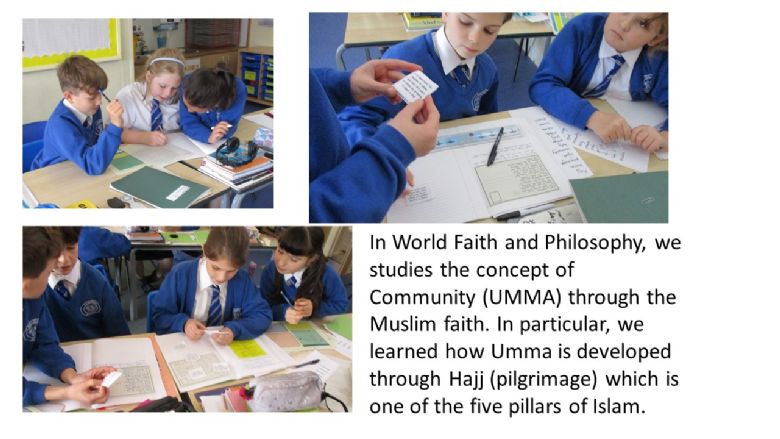 Grammar Glossaries and Harvest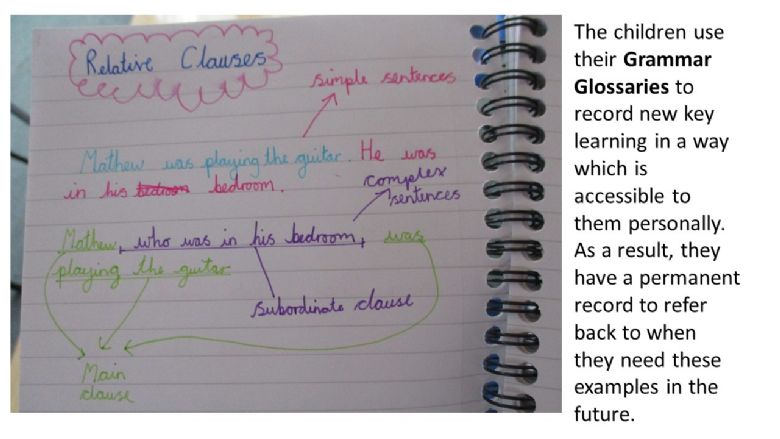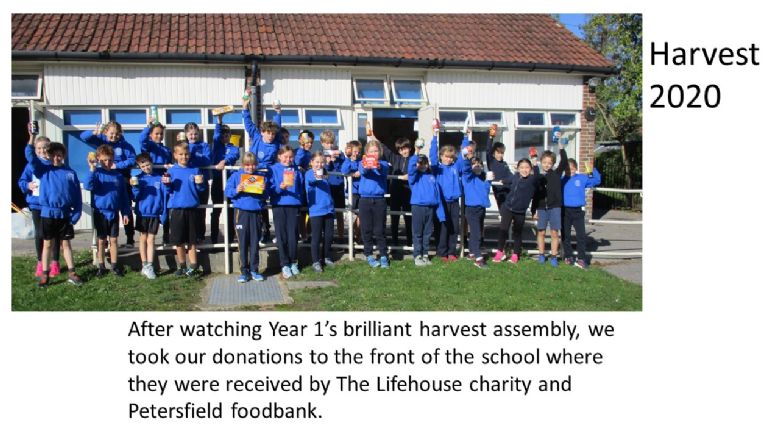 Black History Month and Maths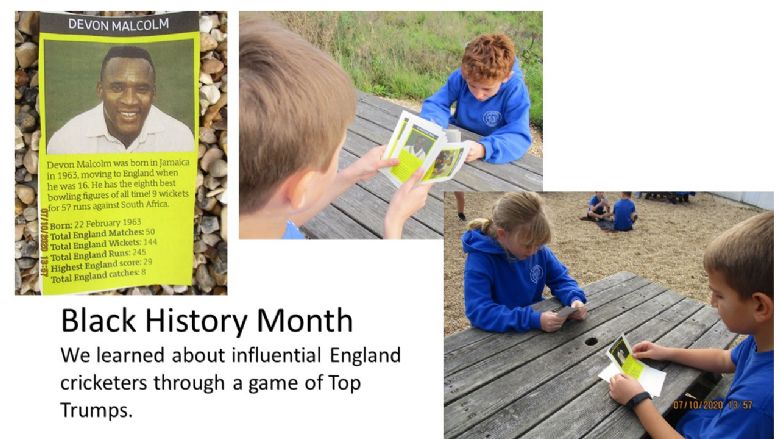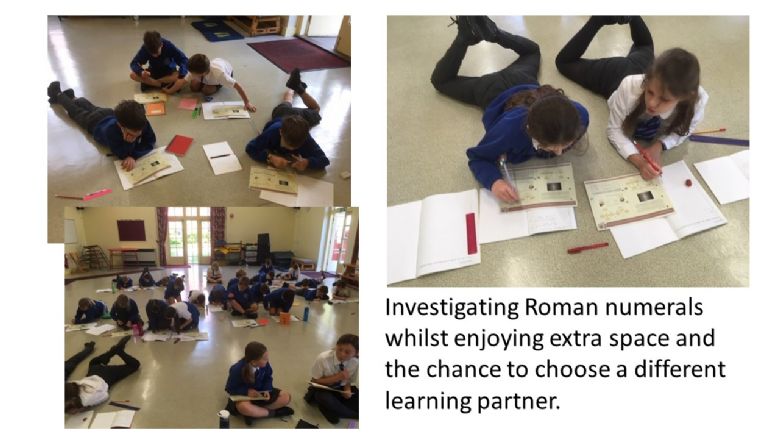 History and assembly time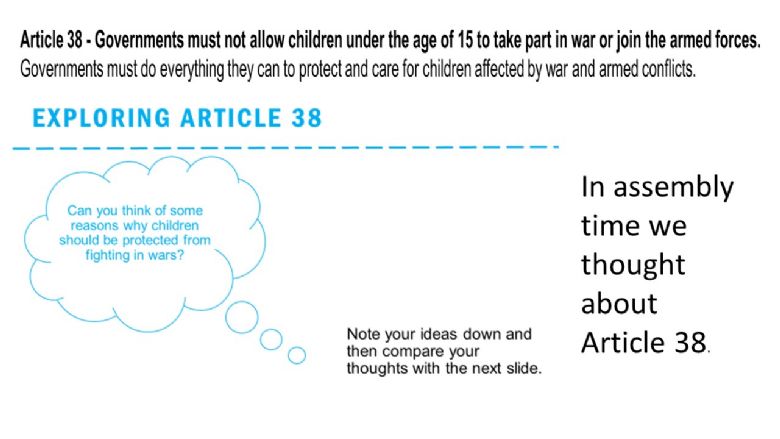 Wake and Shake and Science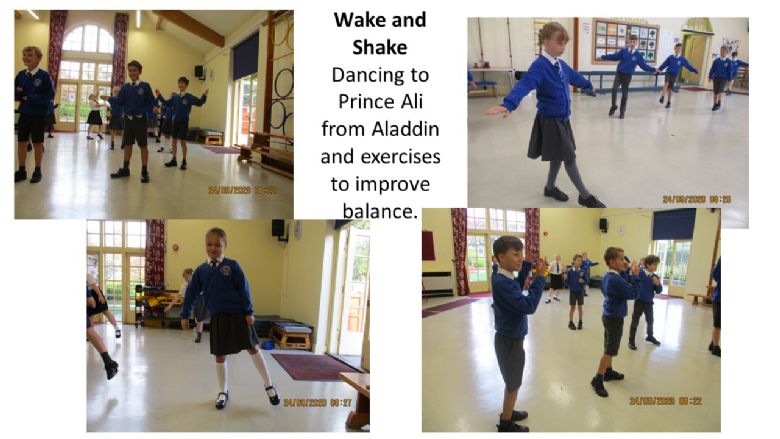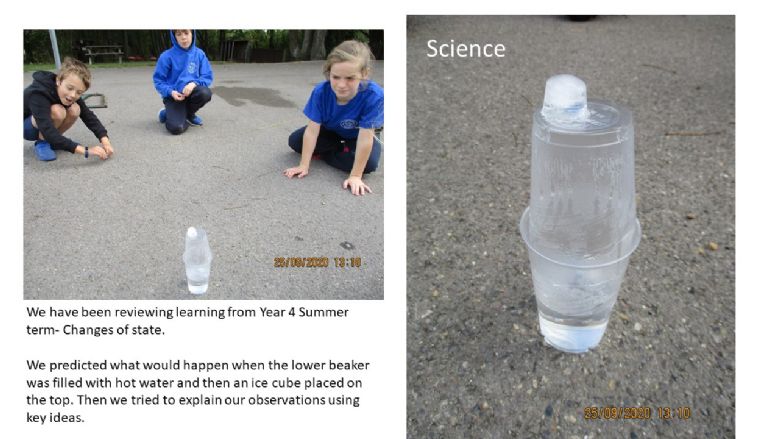 Art and English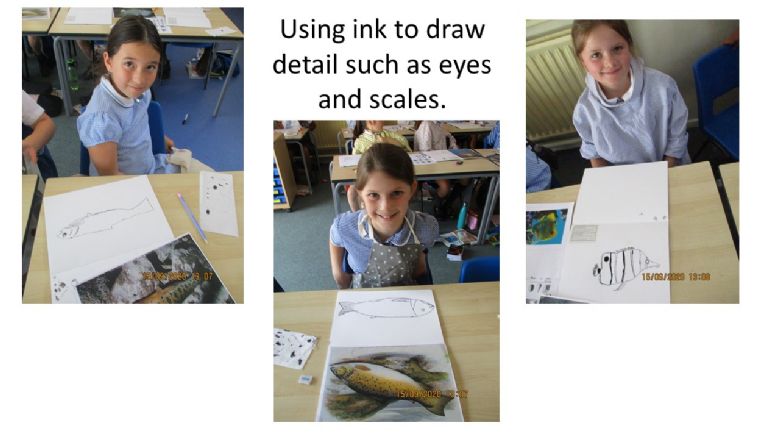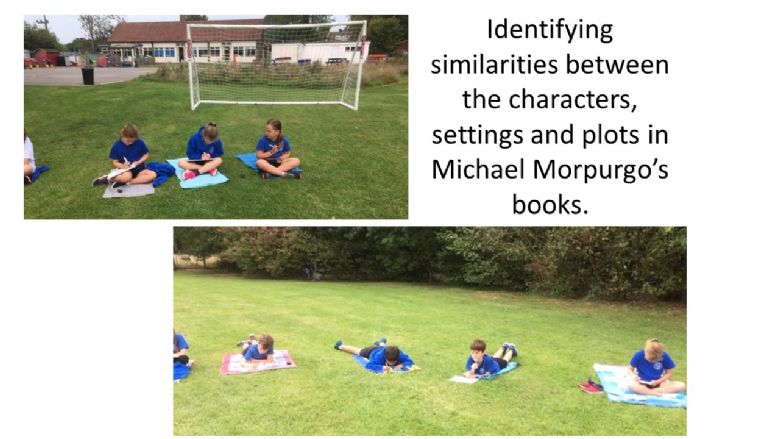 Start Right Week
We have had an incredibly busy Start Right week catching up with friends and becoming familiar with new routines and expectations. A lot of our learning has been taken outside, with a focus on re-establishing social groups and physical and mental well-being.