Miss Jones, Mrs Pruden and Mrs Baigent
---
Friday 19th July
SCHOOL's OUT! What a year and what a final week!! You outdid yourselves in Rock Bottom, had a ball in Forest School, splashed your way through your final swim and even found time to put together a decent Leavers Assembly!! Thank you for all of the gifts and kind words, we have loved teaching you. You have been an outstanding year group and we will miss you all as you move onto your next adventures: good luck, enjoy and keep in touch!
Happy holidays Year 6 x x x
---
Friday 12th July
We have had a busy week competing in our final Sports Day (congratulations to Red House), organising and playing in the inter-house rounders tournament (well done Red House) and taking part in the long distance races. On Friday, while many of you were off visiting TPS for your transition day we finalised the props for our performance next week. We look forward to performing for you on Tuesday at 6pm!
Friday 28th June 2019
Bird Puppets
Puppets are all finished and ready to star in our upcoming show! Those that are not cast in starring roles will still be on show during our Open Evening on Tuesday 9th June.
Inter House Netball and Football
Our House Captains have been busy this week organising the House competitions. Many members of Year 6 then got involved in these events by playing for their House. A massive thank you to our three ex-pupils, Dexter, Matthew and Eliot (Year 10), who came back to run the football tournament for us today. Our pupils commented on how polite and respectful they were.

---
Friday 21st June
World Faith and Philosophy
As part of enriching our World Faith and Philosophy lesson, we welcomed Hamza to talk to us about experiencing Ramadan. He then answered questions about Islam. The pupils found the session really useful and informative, "It was interesting to hear from someone who has experienced things we have learnt about."
Hamza has written to thank us for our warm welcome and to report how impressed he was by the 'professional' questions that the children had prepared in advance of the sessions.
Prop Design
In technology this half term we have a puppet making unit so this week we have been busy designing and making our final three characters for our end of term show: Squeak the lovebird, Squawk the parrot and Darwin the dodo. The children have worked brilliantly to develop paper prototypes which look realistic and work as hand puppets. They have then had sewing masterclass sessions to refine their stitching before moving to their final piece. If you want to come and help with the final construction next Friday afternoon (28th) please let us know; you'll have to come to the show to see the finished results!
Giraffe Day!
---
Friday 14th June
Charity Day
Thank you so much to everyone for their hard work and generosity today; Charity Day was a huge success with over £540 raised for Cancer Research UK. The stalls were well planned and beautifully run so that the children and adults who visited had a lovely time - even those who went away a little creamier than they may have hoped! Well done Year 6, you smashed it!
Humanism
In World Faith and Philosophy this week we trialled a new unit that was based around Humanism. The children really enjoyed learning about a new perspective and considered questions such as 'Who has lead a good life?' Ask your child what they thought about this, it brought out some interesting conversations!
Tennis - a rather soggy end
Our final tennis lesson suffered a little from the Great British Weather. However, Year 6 were not easily put off and moved the fun indoors, once they'd had a little fun under the shelter of the big tree!
---
Friday 7th June
Science
It looked like a sweet shop in Year 6 on Monday afternoon as the children applied their understanding of classification keys to sort a selection of confectionery! They worked well as teams to consider appropriate questions which would sort the items until they were all in separate groups, considering their different characteristics and selecting language carefully for clarity.
English: Fantastic Beasts
Inspired by J.K.Rowling's books, this week we created an entry for the Fantastic Beasts compendium. We then planned a missing chapter form one of the Harry potter books, which focussed on a care of magical creatures lesson featuring the animal we had written about the day before. Can you re-tell your chapter to someone at home explaining what went wrong? How did you make use of the creature's special abilities/character traits in your narrative?
Golf superstars!
Our team of ten who competed in the tri-golf event at Perins this week came first! They were congratulated on their behaviour by Perins staff and had a great day representing the school. They even came 2nd in the afternoon's athletics competition. Well played Year 6!
---
Friday 24th May
Anxiety: why is it helpful and how can we manage it?
We've been doing yoga in PE this half-term to help us manage our emotions and develop strategies for positive mental well-being. As part of this, this week we have also reminded ourselves of the things we can do when feeling anxious and the different strategies which work for each of us. Take a look at the bottom of the page to see the helpful booklet we shared from Dragonfly, a charity concerned with the emotional well being of young people. There are tips for parents and young people regarding signs to look out for and helpful strategies.
Charity Day Presentations
After a hard fought vote, the winning charity, which we will be supporting in our upcoming Charity Day, is Cancer Research. Well done to Marie-Ann & Isabelle for their persuasive presentation!
World Faith & Philosophy: Power
Our World Faith & Philosophy unit this week has been on the theme of power. The children made the the most of the beautiful weather to work outside, where they discussed what they would do if they had true power for one day. They then ended the unit by communicating their experience of the concept of power through music (using the garage band app), role play or artwork.
Awesome Athletics and Peer Mentors
On Monday afternoon, half of the class had a smashing time at Froxfield where they came second overall in the competition (for more details see our Sports Page). Meanwhile, the rest of Year 6 were spread across the classes to support the younger children with their learning. The reports from all staff were superb with requests for Year 6 mentors in more lessons!! Well done team, keep it up!
---
Friday 17th May
Congratulations to all of Year 6 for your excellent attitude this week: you were awesome and should feel incredibly proud of yourselves! Have a great weekend!
Relaxing in the afternoons
Afternoon games this week have included kwik-cricket, kwik-rounders, 40:40, manhunt and capture the flag. Mrs Pruden has been especially impressed with the way Year 6 were able to organise themselves into groups and demonstrated excellent sportsmanship.
As part of our science topic of classification we played 'Guess Zoo' - asking yes/no questions based on classification to work out which animal they were: Do I produce milk for my young? Finally, using pastels we produced observational drawings of exotic animals from the Linnaeus classification system and even began some paper mache models of birds.... while taking time out to enjoy some well-deserved ice-cream sundaes!
---
Friday 10th May
Warning Tales
In English this week we have written 'Warning Tales' inspired by some great pictures pf abandoned places. The children had to concentrate on including speech that portrayed character or moved the story on and they did a great job with this. They thought carefully about our previous work on writing suspense stories and some managed to include pathetic fallacy to help develop the atmosphere in their story too - see if they can remember how they did this!
Science
We have begun our new unit on living things and their habitats by thinking about what we already know (How do we classify living things? Why do we need to? Do all animals have tails?) and identifying some questions we would like to answer during the topic. Why not start to research these a little more yourself and share your findings with us?
King Tut: the mystery is solved
---
Friday 3rd May
Kwik Cricket
Who was the boy behind the mask?
Through enquiry based research and artefact study, this week we have learnt lots more about life in Ancient Egypt and discovered that the boy in question was Tutankhamun, the boy pharaoh. We have done lots of group work to deepen our understanding and use our historical skills and are now in the process of creating a piece of writing to showcase all we have learnt.
Feathers
To launch our art unit on birds, this week we completed observational drawings of feathers, using just a white colouring pencil! It was quite a challenge to achieve the fluffy texture desired and to show the different elements of the feather with only one colour.
---
Friday 26th April
St George's Day
To celebrate St George's Day on Tuesday, Year 6 made bunting which featured all things 'English'. They enjoyed showing it off in our end of the day assembly and explaining why they had chosen to feature certain images.
Who was the boy behind the mask?
In history this week we have begun our new ancient Egypt unit. Although in its early stages, if the children want to start investigating this further there is a fantastic exhibition at Highclere Castle which would make a great family trip!
---
Friday 29th March
Writing in Science
Many thanks to Mrs Wighton who came and spoke to Years 5 and 6 this afternoon about being a science writer. Her enthusiasm was contagious and I think we may well have a few budding journalists in our midst now. For those keen scientists amongst us, she also mentioned this exciting festival in June:
Click the image for more information.
---
Friday 22nd March
The Boat - a refugee's story (UNCRC Article 22)
This week we have used 'The Boat' as a stimulus for our writing. The children began by sequencing some of the images from the story to make their own narratives before reading the original story together. They then plotted emotions and thoughts of the characters for each section. Images of refugees were used to create character profiles, allowing the children to probe further into why refugees may be seeking sanctuary and what this means. In computing, they wrote short, powerful diary entries as characters from the story then copied these into wordle to create emotive word banks. Their final challenge was to continue the story of 'The Boat' in no more than 100 words. Please come and join us next Friday for our Open Classroom to see all of the powerful work created. The children are entering their writing into a competition so we'll keep you posted with how the get on!
---
Friday 15th March
Maths Day
What a great day we had on Tuesday: a whole day of maths!!
In the gift shop at the theme park, Bertie Bott's every flavoured beans had been causing concerns: customers were receiving boxes full of only one flavour! Year 6 were tasked with creating new guidelines for the production line to follow. Firstly, the beans needed to be sorted into categories before a ratio of flavours could be decided upon. To further support the workers, they calculated how many of each type of bean would be needed in different sized boxes.
Secondly, packaging had to be redesigned to ensure the new beans would fit inside. Dimensions were drawn up for each product and sample boxes created to show the production line what was needed.
Finally, costing. Groups had to calculate the surface area of their packaging and the amount to create the beans before deciding how much profit to make on each product and calculating the final prices.
An incredible day with brilliant maths being used; Year 6 would like a fortnightly maths day!
Whole School Writing Challenge: TROLLS!
Today we had all had a go at the same writing challenge: from Year R up to Year 6, classes looked at the picture below, discussed the questions and then had a go at writing something amazing. Year 6 did some great work and then enjoyed hearing some of the Year R stories. Some of them also visited the younger children to share their work and help them with their ideas.

---
Friday 8th March
World Book Day: Detectives
We had a great day on Thursday when we became detectives for the day and worked in teams to solve 'The Mystery of the Golden Pen'. With some children dressed up as their favourite fictional detective to help get into role, they worked together to gather evidence, sift through the 'red herrings' and draw conclusions. Excellent lateral thinking was in evidence and the enthusiasm for the challenge was outstanding! Well done Year 6, keep reading those detective stories!!
Friday 1st March
Royal Academy of Art

Year 6 had a great time in London on Wednesday: they received private tours of the gallery and took part in still life workshops using charcoal and clay. Their behaviour was exemplary and Mrs Pruden has reported feeling incredibly proud of them all, especially in their mature attitude to dealing with a challenging subject. Well done Year 6, some great work!
Tennis and Tumble Turns
We started our tennis coaching this week with a session on ball control: challenges included bouncing a ball with hands and racquets, switching from forehand to backhand by rotating the racket between bounces and rotating through half a turn before making contact with the ball again.
In swimming, all children are progressing really well and our most confident group were even learning to complete tumble turns this week!
---
Friday 15th February
History - Who were the Ancient Scholars and what was their significance?
To enrich our History topic this term ('A beacon of light in the dark ages?' An enquiry into the early Islamic civilisation – 900 CE) we will be researching some Islamic scholars. After researching and presenting to the class, we will be voting on which Islamic scholar was the most significant because of their contribution that changed or improved life at the time.
Over half term, you may want to get ahead and start researching your chosen scholar (below is a suggested list to chose from). Please bring this research with you after half term; we will have time to finish researching/presenting during lesson time.
How will you show your person is the most significant?
The 5 Rs should help you develop an argument to show that your Islamic scholar or innovator is significant. You do not need to show they fulfil every category, but the more the better!
Remarkable – They were remarked upon at the time or since.
Remembered – They were important at some stage in history.
Resulting in change – Their actions had consequences for the future.
Resonant - It is possible to connect them with experiences, beliefs, situations across time.
Revealing - Of some aspect of the past
Skipping
This week we were working in pairs to create a short skipping routine. We used the ipad to film sections of our work so we could see how successful we were and to improve.
---
Friday 8th February
Swimming
---
Friday 1st February
Chinese New Year - Circus Skills
---
Friday 25th January
Healthy Bodies
In Science we have completed our unit on keeping healthy and the circulatory system by looking at the impact a balanced diet, exercise, drugs and alcohol can have on the body. The children have enjoyed making information leaflets to apply their learning and have been developing their Publisher skills in Computing to create public health flyers:
Friday 18th January
---
Friday 11th January
Cultural Days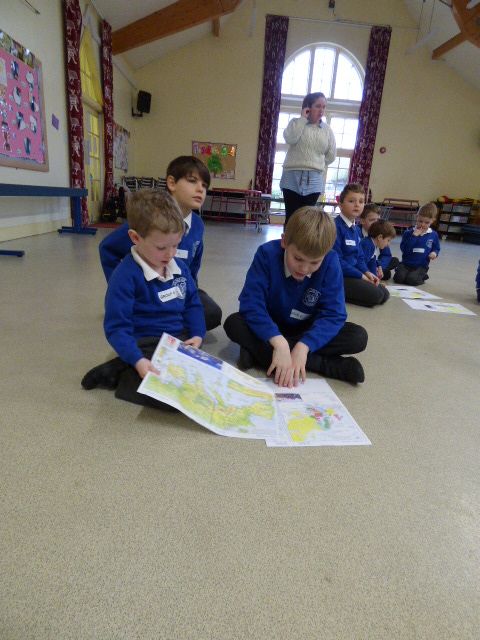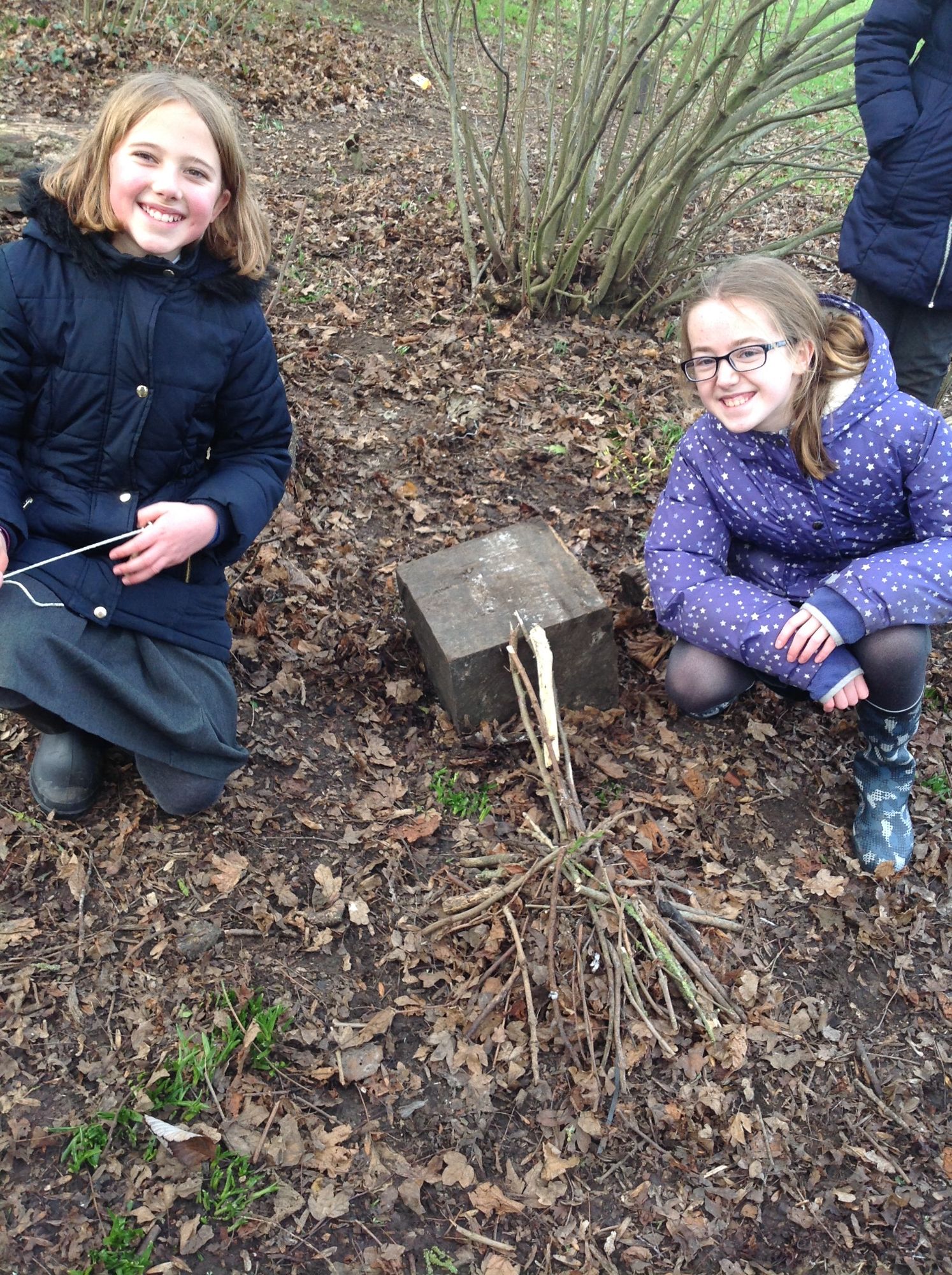 Year 6 were great peer mentors during our Cultural Days this week; they worked beautifully alongside our younger children to encourage and support them in their different activities as they travelled Europe. Ask them about their favourite workshop and what they learned during their journey!
---
Friday 21st December: Happy Holidays!
What a busy term! Year 6 have worked so hard right up to the end with eight new Prefects being awarded in today's assembly! Over the last fortnight we have been busy solving a multitude of complex (seasonal) problems in maths, writing a variety of texts to show off our English skills, dressing up as elves to help Santa at the Christmas fair, designing and constructing moving fairground rides and programming microbits using our coding skills. Much of this work will be out for you to share with your child during our Meet the Teacher on the first Wednesday of Spring Term (see this week's Nutshell for details) so we hope to see you there! Until then, thanks for a great first term, have a wonderful holiday and a very happy start to the new year!
Moz the Monster
Ever wondered what might be lurking under your child's bed? According to last year's Christmas advert for John Lewis, it could be a monster named Moz: a friendly, playful character but where did he come from? In English, we created non-chronological reports about these monsters, trying to show our key learning from the term: selecting an appropriate level of formality, using a range of cohesive features within and across paragraphs and using punctuation for clarity and effect. Harlan's example demonstrates many of these skills - can you spot them?
Fairground Rides


---
Friday 7th December: Mindfulness
---
Friday 30th November 2018: Respect through communication
What colour is light?
In science this week we were carrying out practical experiments to help us answer this question. See if you can explain what is happening in this picture to an adult and compare this experiment to our own. What key ideas did we use?
---
Friday 23rd November 2018: Choose Respect
Anti-bullying Week
We've done all sorts this week to mark Anti-bullying week and the children have demonstrated great empathy and understanding of the issues raised. On Monday Ms Fiers launched the week with a Rights Respecting assembly around this year's message: Choose Respect. We then followed this up in class later in the week with activities which helped us to consider possible obstacles to forming new relationships and how these might be overcome. The children thought carefully about preconceptions and were able to identify where things had gone wrong in different scenarios and what could have been done differently to improve a situation. Finally, on Thursday, we enjoyed watching 'The B Word' which helped to put all fo these messages across in a lively, fun production.
Science Masterclass
Six of our class attended a density masterclass at Perins Secondary School this morning. They had a great time taking part in a range of practical activities to develop and explore their understanding.
---
Friday 16th November 2018: Remembrance
Bikeablity
Year 6 have worked hard on their bicycles this week and improved their road safety and cycling skills. Congratulations to all of you for your achievements, keep practising and stay safe on the roads!
---
Friday 9th November: Remembrance
Remembrance Assembly
Year 6 wrote some incredible poetry this week to share in our Remembrance Assembly on Thursday. Well done for performing this with such clarity and confidence, you led the school beautifully in an emotional reflection.
World War 1 Day
We've had a great day today commemorating the end of World War 1. Year 6 looked amazing in their costumes and enjoyed creating charcoal landscapes in the style of Gunnar F J Mears, taking part in a drama workshop and writing their newspaper articles about the Christmas Day truce. Come and join us next Wednesday afternoon to see the work they have created.
NSPCC Workshops
What a busy week: the NSPCC joined us to deliver an assembly and a follow-up workshop on the theme of 'Speaking Out and Staying Safe.' The children listened carefully to these important messages and were able to contribute to class and small group discussions in a mature, appropriate manner. Although the subject matter was difficult at times, their solid understanding of how to keep themselves safe shone through and helped them to deal with this confidently. If you wish to follow-up on any of the messages given, please visit the NSPCC website. We are looking forward to raising money for this excellent charity in our upcoming Danceathon on the 20th November.
---
Friday 2nd November: Looking to the Future
American Art
This week we completed our art unit inspired by American artists and enjoyed looking closely at some Native American artefacts in Geography which we then sketched to illustrate our topic books
Friday 19th October: Challenges
Open Classroom
The children enjoyed showing off their learning so far from our 'Obama's America' topic this week. It was great to see - and taste - some of the Home Learning projects that had been completed and to hear about the different approaches that had been taken. The children also had the opportunity to show off their new, hand made topic books and the work they have done in these so far.
Have a well deserved half-term break, we look forward to welcoming you back on the 29th!
---
Friday 12th October: Going for Goals, Aiming Higher
Think Safe
'We enjoyed the Police workshop the most as there was a test to see how safe we were able to keep ourselves - we didn't all pass! The Dog's Trust was also fun as we got to meet Zac and learned how to react if you come across an aggressive dog' Did you know that you can call 105 at any time to report a power cut and request assistance?
---
---
Friday 28th September: Positivity
Finally, the Year 6 Forest School Club is proving a great success. You might like to take a look at a video of what those who were lucky enough to get in, have been getting up to. Click here to view.
---
Friday 21st September: Resilience
Circuits, djembe drumming and gymnastics
We began our science unit on Wednesday afternoon and got our hands on the electricity kits! The children were challenged to show what they already knew and soon the classroom was full of the sound of buzzers going off and motors whirring!
Also this week, we have started to get to grips with the skills fo djembe drumming, making the most of our newly updated class set of instruments. We're pretty good at keeping a steady beat, maintaining the tempo, and even changing pitch; now we just need to work on stopping in time! On Thursday we were visited by the School Nursing Team who spoke to us about the importance of eating a balanced diet, keeping hydrated and enjoying at least 60 minutes of exercise a day so we can grow healthily. In gymnastics we were very keen to get the wall bars out and had a great time turning the hall into a jungle gym although these monkeys were pretty good at balancing on command in a range of shapes!
---
Friday 14th September: New beginnings
Another excellent week with Year 6 beginning to show their true colours as the curriculum has kicked in and the challenge ramped up. We have been working hard on rounding and negative number skills this week and come to the end of our unit on Place Value.
In English the biographies we have been working on are complete and looking good!
Fire Service Visit
'The fire service brought their van for us to visit on Wednesday and we had to spot the dangers on board in the fake apartment. They reminded us to check our smoke alarms weekly and to fasten seat belts for EVERY journey no matter how small.' Year 6

Pupil Voice
Over the last fortnight, Year 6 have discussed what they believe makes a Successful Learner and thought about how the UN Convention of the Rights of the Child supports this. As a class, they debated how they could ensure they are accessing these rights and what they would like adults to do to support them with this. The displays below show the outcome of this work:

---
Friday 7th September
Welcome back! Year 6 have made a great start to their final year at Langrish this week! They have already demonstrated many of the qualities we are looking for in our Prefects and some pushed themselves even further on Thursday by standing for the position of House Captain. Congratulations to all of our candidates, you did a great job and showed real maturity and strength.
Use the links below to access useful websites:
Interactive Resources Mangahigh Scratch IXL Diagnostic Questions