Miss Parker & Miss Rhodes :Team Squirrel!
---
Welcome to our Squirrels class page. Here you will find information and updates about our weekly learning.
---
Week three (21.9.18) "I can't wait to tell my mum I went to my first assembly!"
The children attended two assemblies this week, which they were brilliant in (they showed up the rest of the school). Mrs Jones was super impressed! There was a singing assembly where we sung 'Sing Hosanna'. The children joined in when they could and sat beautifully. Also on Wednesday, we had Cat Protection in school to tell us about how we can help cats and what Cat Protection do to help them.
It has been a great week of finding things out for ourselves and being more independent. To do this, the children have found ways to resolve problems without going to an adult as their first call. For example, using a sand timer is a great way to take turns fairly. It involved deep discussions about who would have the toy first and what timer to use. They worked out the longer the timer, the more time they had with the toy. However, the shorter the timer means they do not have to wait as long for the toy. It was tricky decisions but they got there! From this, it then encouraged other children to use the sand timers to play fairly and well.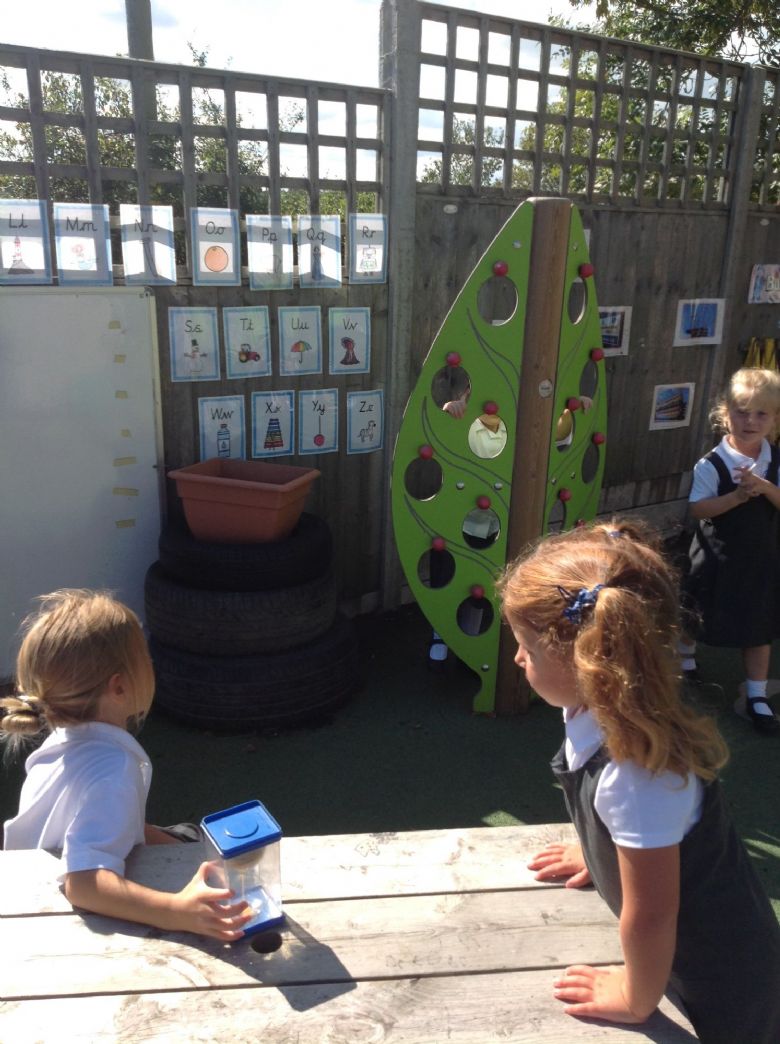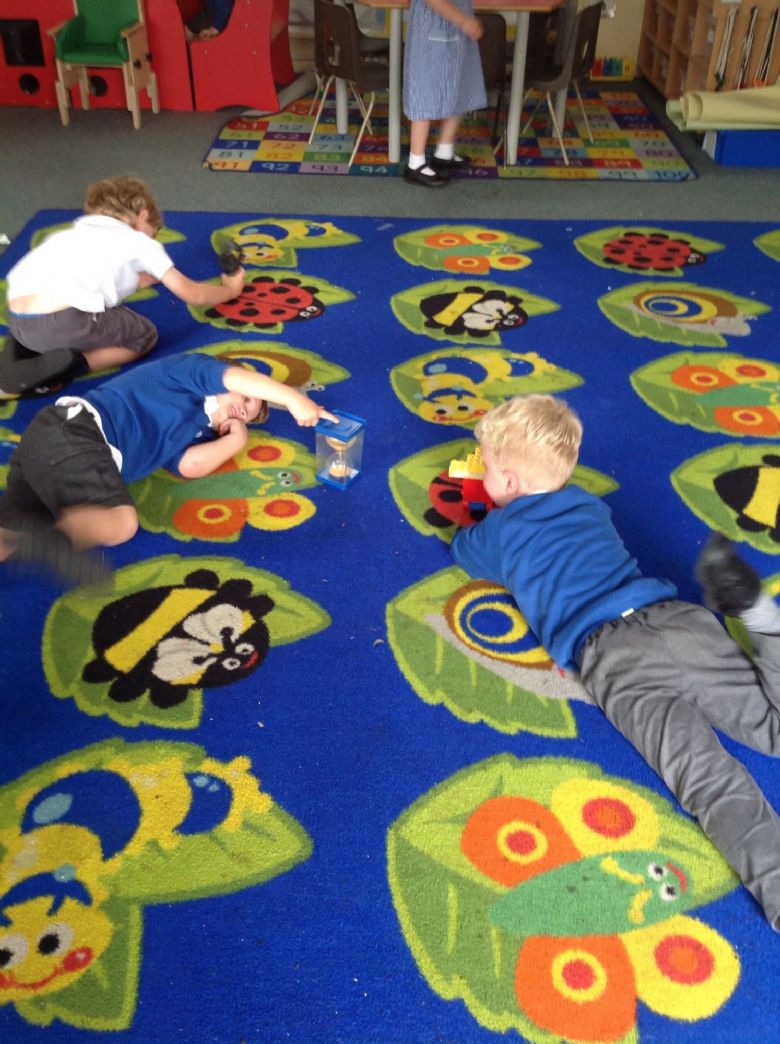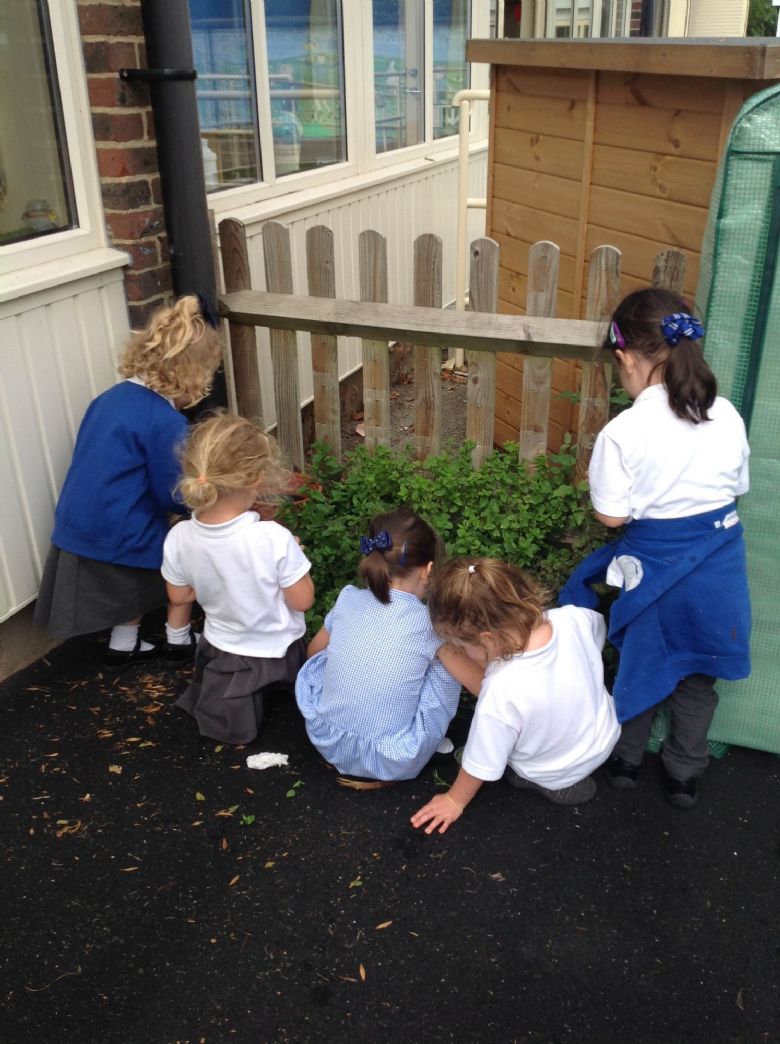 We have had future builders building homes for people to live in, creative artists making jewellery boxes and potion makers! The children have taken a big interest in mixing water and fresh mint leaves which is found in our garden to make potions. It brings a brilliant strong smell that the children love. They use sticks and mud to add different ingredients to their potions.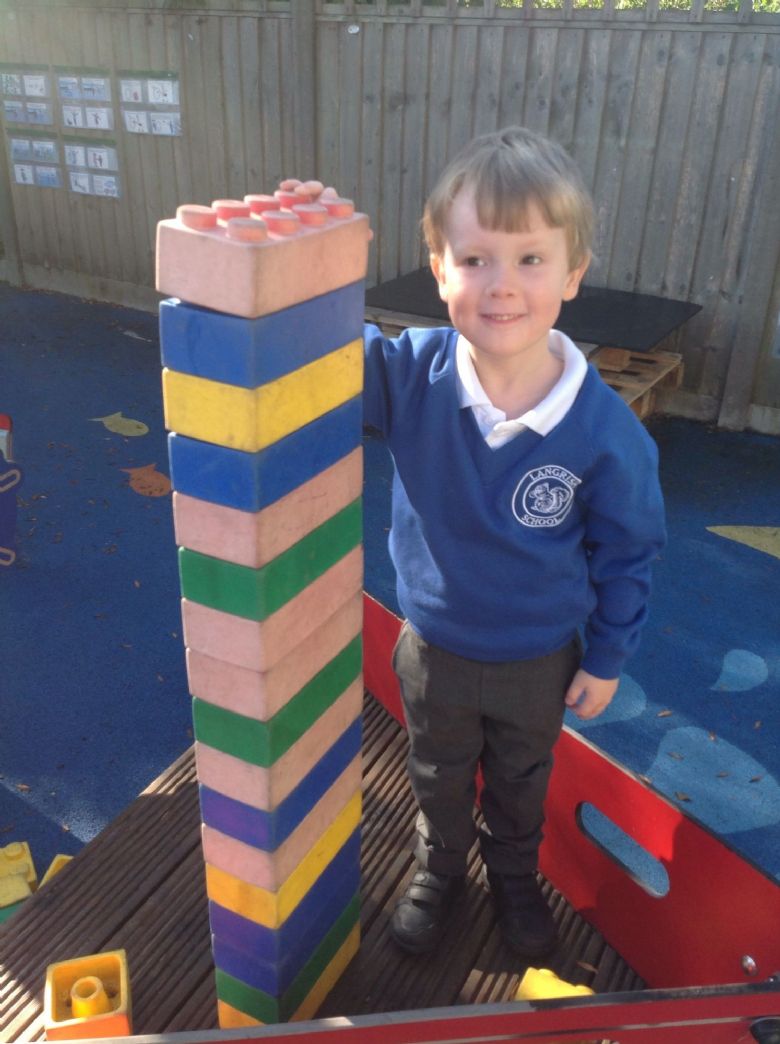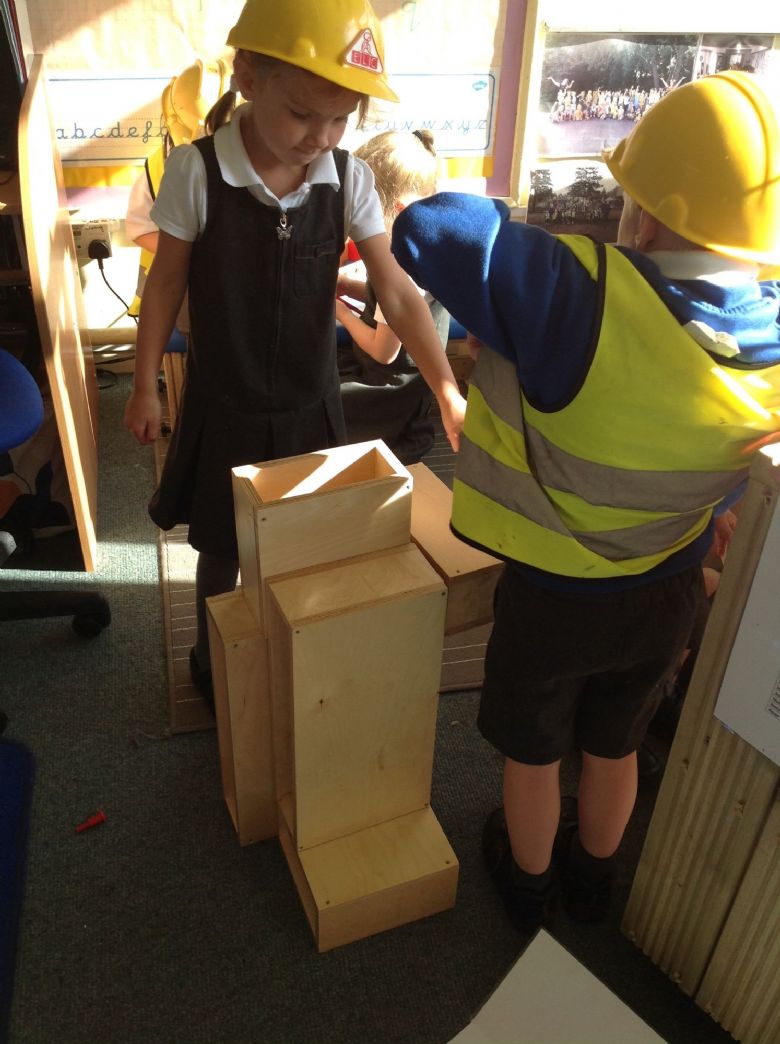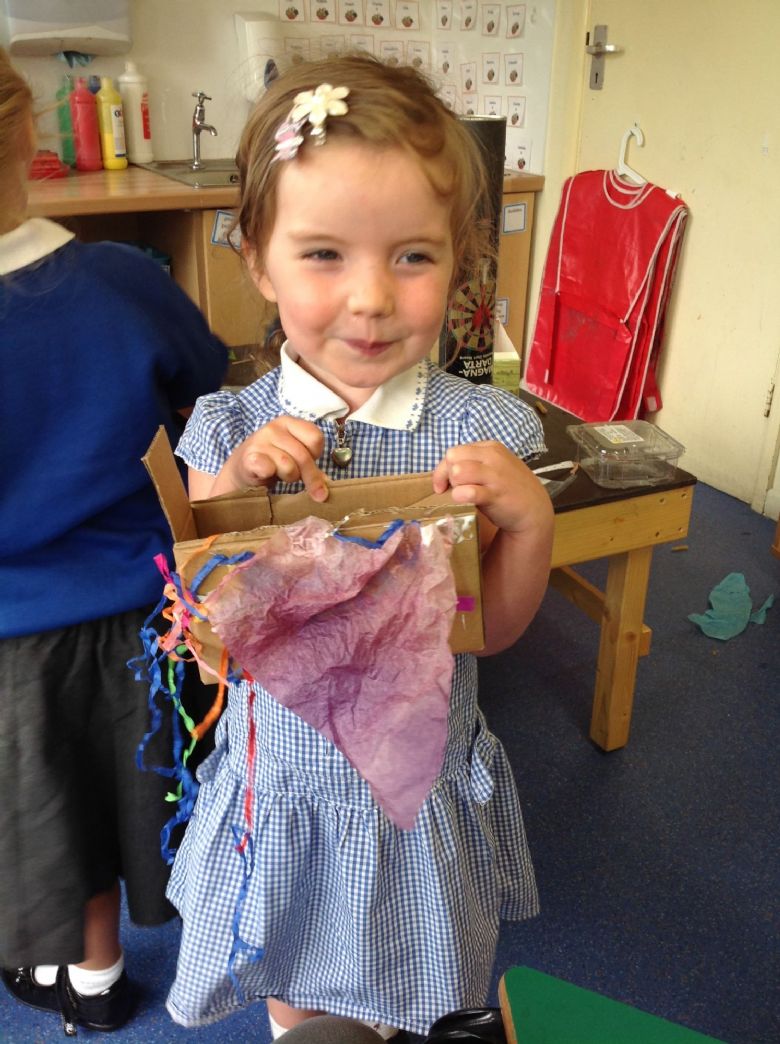 Next week:
We will start our P.E lessons Monday afternoon so please ensure P.E kit are in school. Also over the weekend, please allow the children to get dressed for themselves for extra practise ready for Monday afternoon.
Forest school will also start Friday afternoon. Please ensure the children have wellington boots at school along with waterproofs as the weather is changing fast!
Don't forget to bring in your food/ toiletries donations for the Harvest Festival next week!
---
Week two (14.8.18) "Are we really here every day…?
It is the children's first full week at school and I think it is safe to say, they gave it their all but are totally exhausted!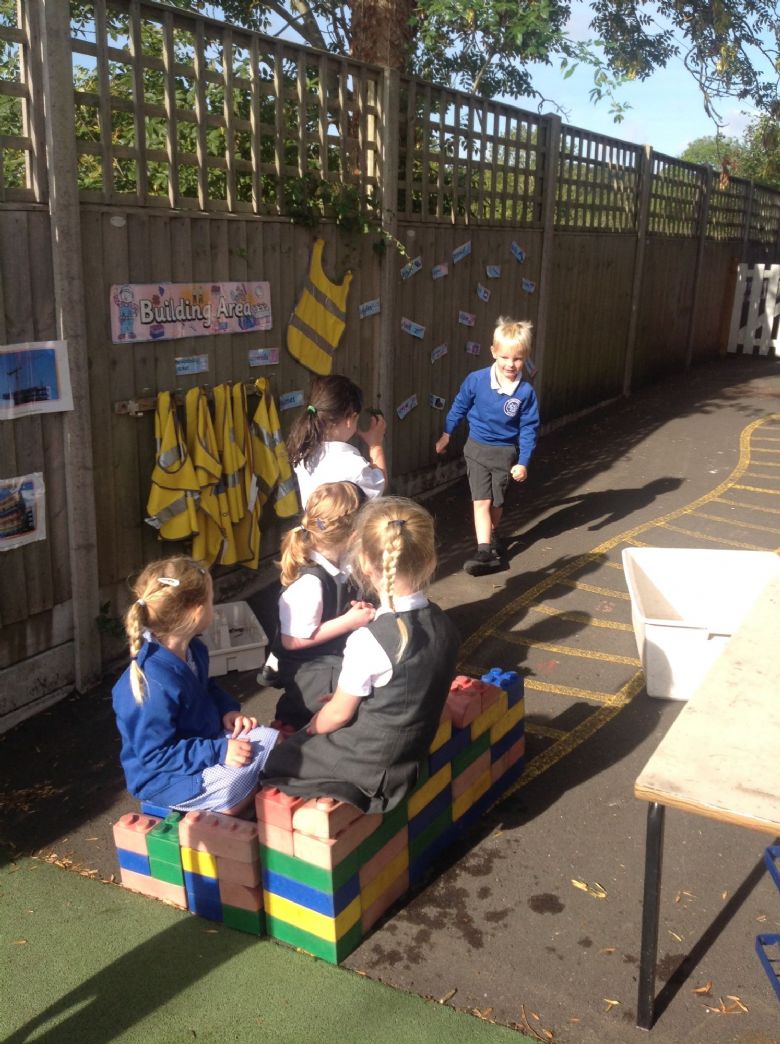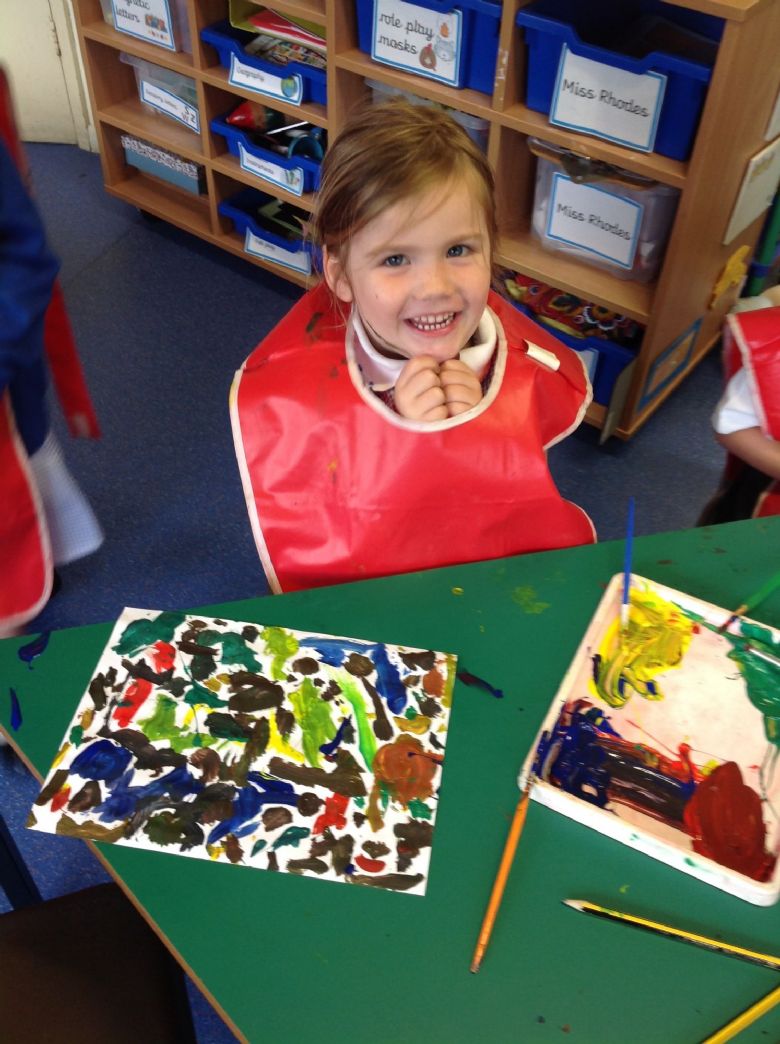 "I'm the big bad wolf and I am going to blow your house down!"
"I used all the colours for my painting."
It has been a week of routines, rules and exploring. During circle times, we have been allowing the children to share their bears with one another, talking about their adventures in the summer holidays. They will be coming back home throughout the next two weeks so keep an eye out for them.
Also for circle times, we have been exploring number by going on a walk around the school looking for all the numbers we can find. They were everywhere!
As well as number, we are recapping on rhyme and early sounds in phase 2 phonics through puzzles, flashcards and songs.
By Tuesday, we had a child ask, "Are we really here every day now?" It was hard to break it to the class that they still have fourteen years to go!
The children have been coming in brilliantly to school and barely need Miss Rhodes or myself! They show a confident, happy smile as they walk down with their classmates or siblings. Well done everyone!
Date for the diary:
On Tuesday 16th October there will be a 'Meet the Teacher' in the Year R classroom to go through E-learning journeys and home learning with you. It is also a great opportunity to share any questions you may have about your child's year in Reception.
The times are 2:30pm or 5:30pm so I hope to see you there.
A little gesture to help us out:
Please ensure when dropping your child off to school that parents/carers wait with their children until an adult is present, especially in these early days.
Thank you.
When collecting your child at the end of the day, please can you stand near the classroom so Miss Rhodes and I can see you. This will make it easier and quicker to see you. In addition, if another member of the family is collecting, could you get them to tell us who they are and who they are collecting.
Can you ensure the children have their reading wallets in their bags everyday. Do not worry about what is inside the reading wallets (reading record and tricky words) this will all be explained in the Meet the Teacher on Tuesday 16th October at 2:30pm or 5:30pm. Also, please check them daily for letters!
Week one (7.9.18) Welcome to Squirrel Class! Let the fun begin…
Miss Parker and Miss Rhodes are very proud of Team Squirrel this week! We loved visiting you in your homes, seeing what you like to play with and of course showing us the cool stuff in your bedrooms!
The children had great first days at Langrish. We went on a tour of the school meeting all the teachers, office staff and Mrs Wright. It was great finding out where everything is; such as where they go for lunch, P.E, music and most importantly, where all the toilets are around the school.
Throughout the day, the children chose what they wanted to play with. There was computers, animals, sand, role-play and much more… we also had some great games with the parachute!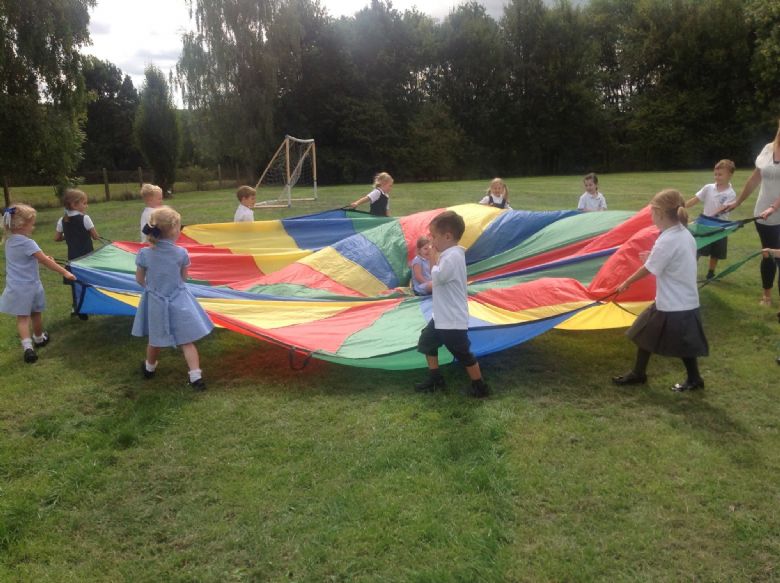 Here are a few things to remember for next week:
P.E kits in a P.E bag – blue T-shirt, black shorts, hoodie, jogging bottoms and trainers.
Forest school clothing – wellington boots, waterproof trousers and jacket.
Bears – we will begin to share each of the children's adventures with their bears! They will stay in school for the first half term.
Please ensure ALL clothes and shoes are labelled with names.
Miss Parker and Miss Rhodes will be there to meet the children at the main gate Monday morning at 8:30am. If your child has a sibling they can come into school with them and take them into Squirrel Class.
We look forward to having the whole class together on Monday!
---
Useful Websites